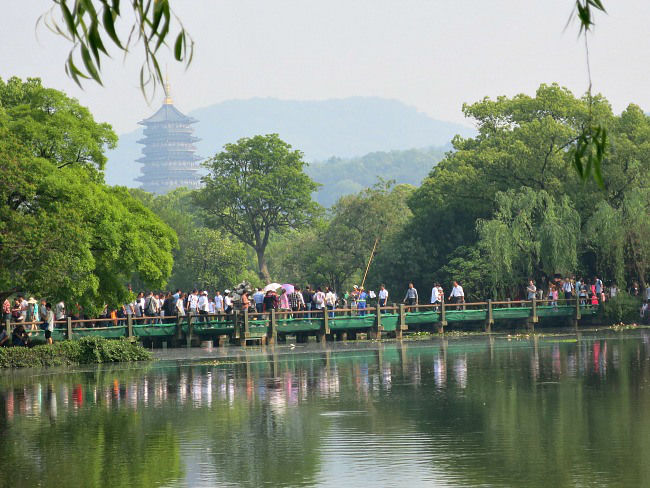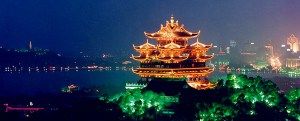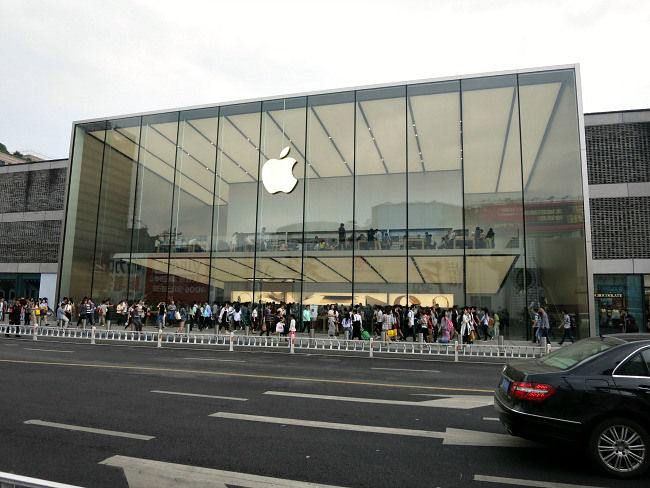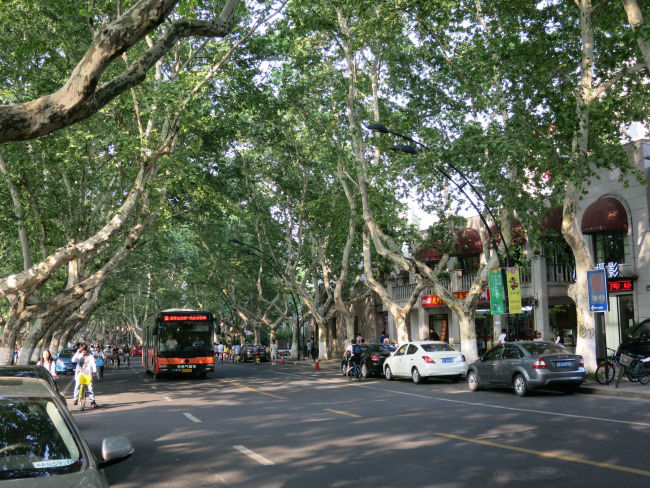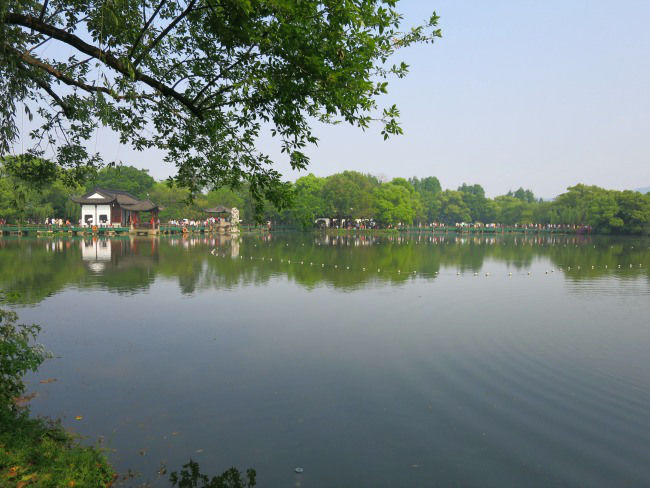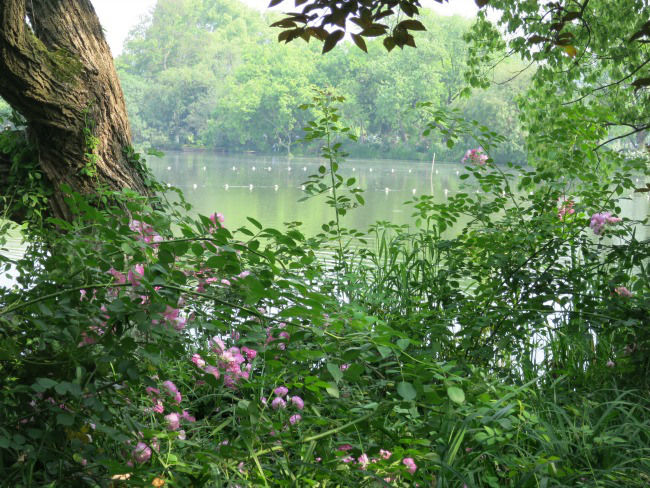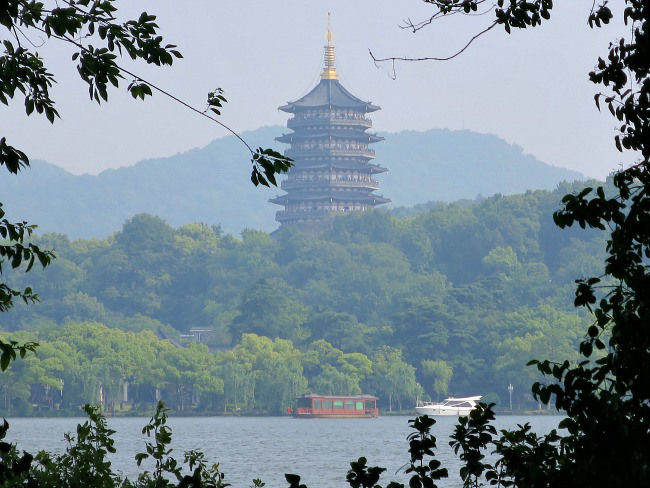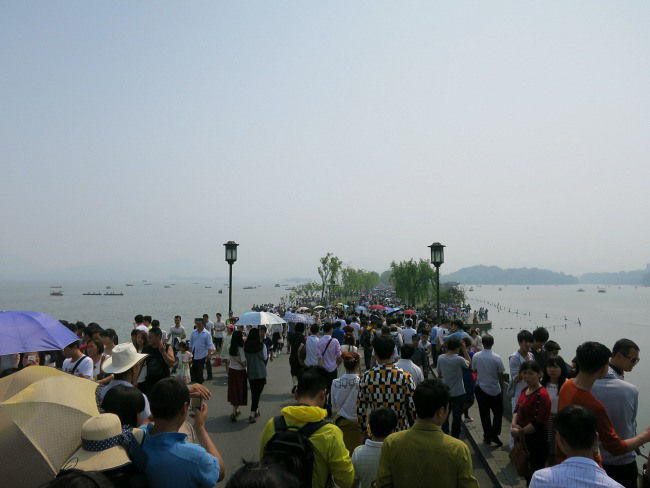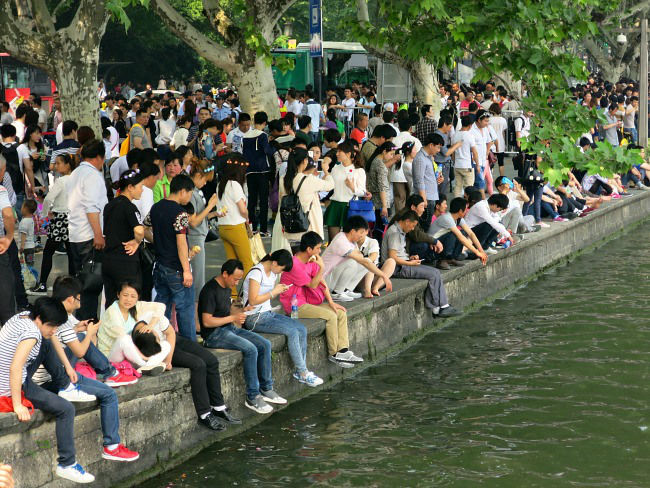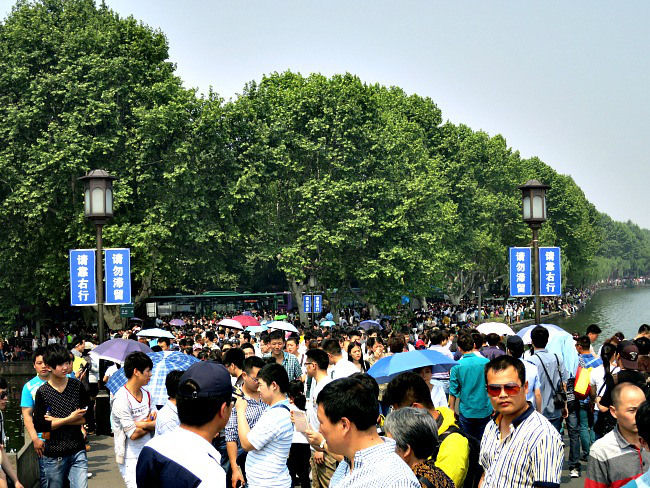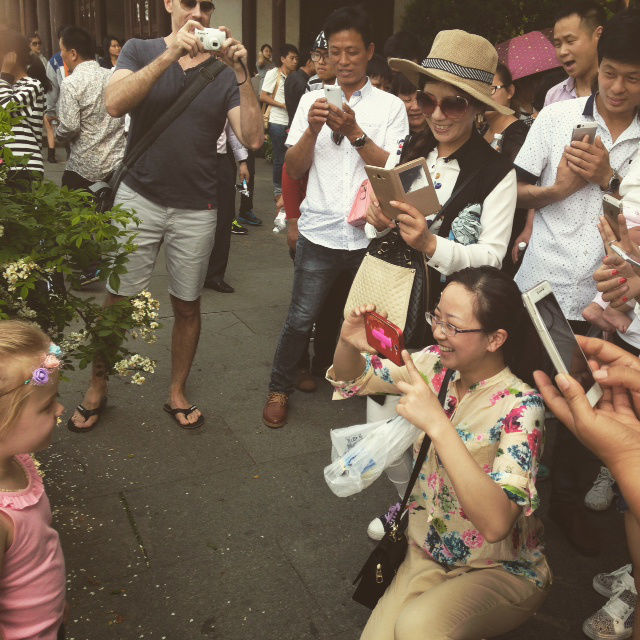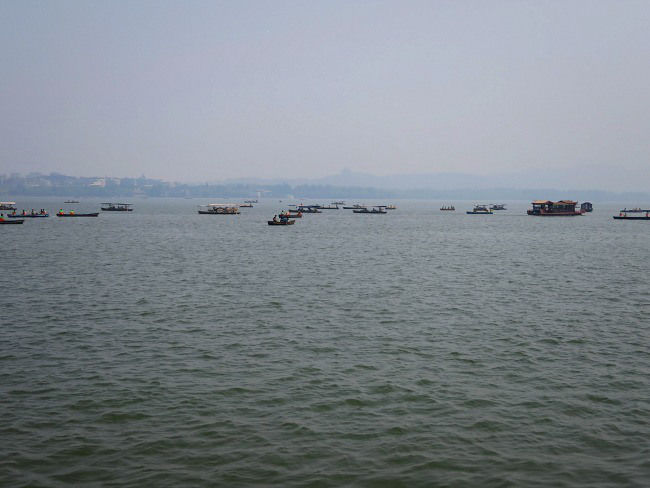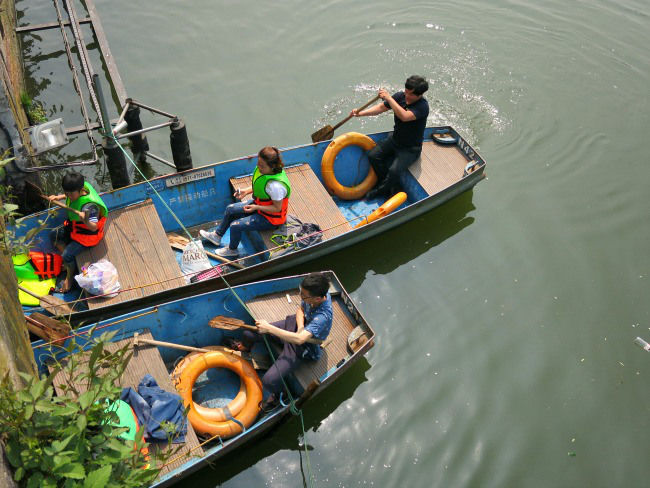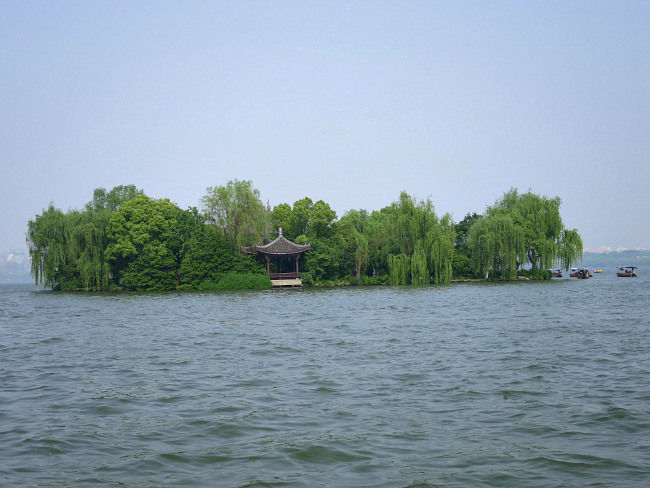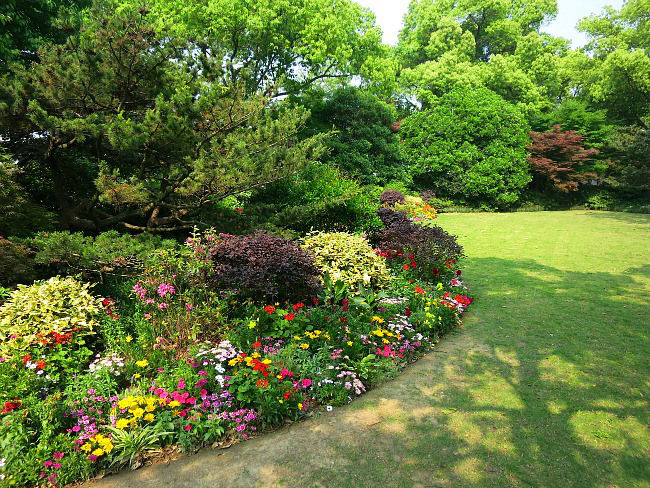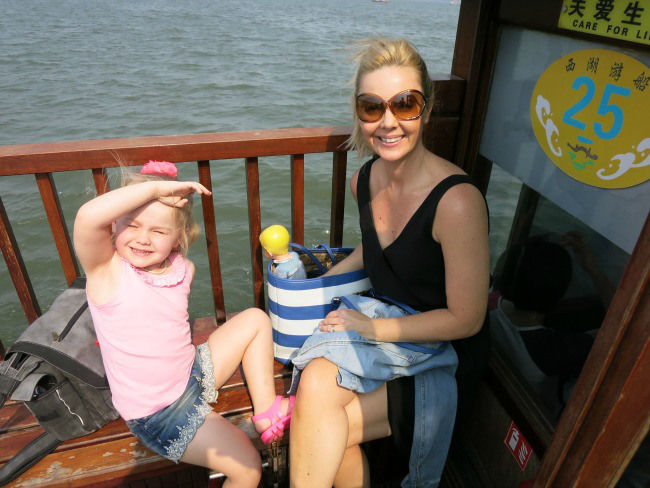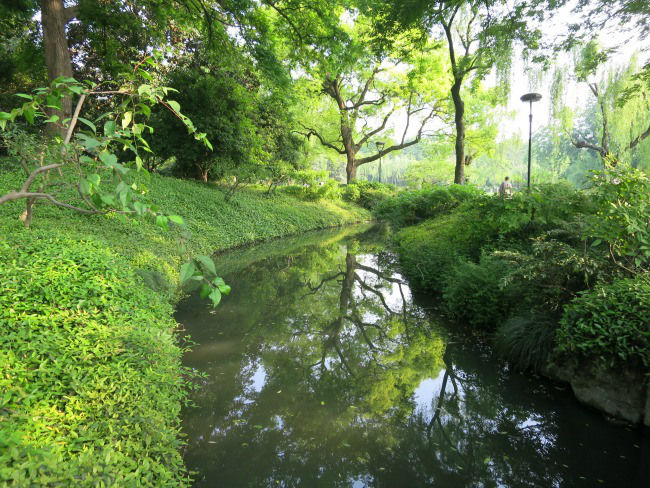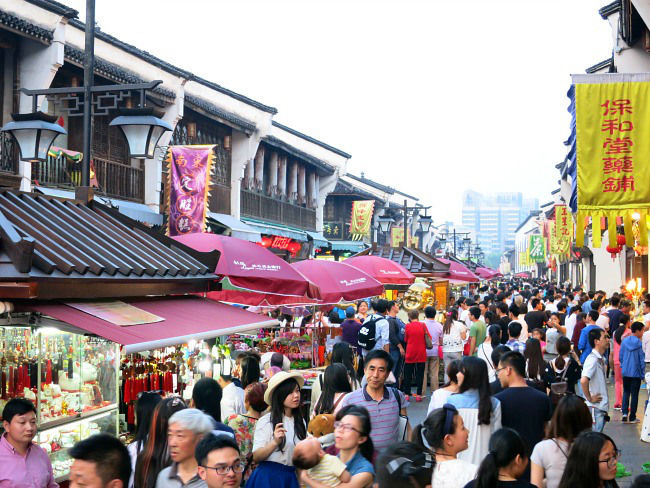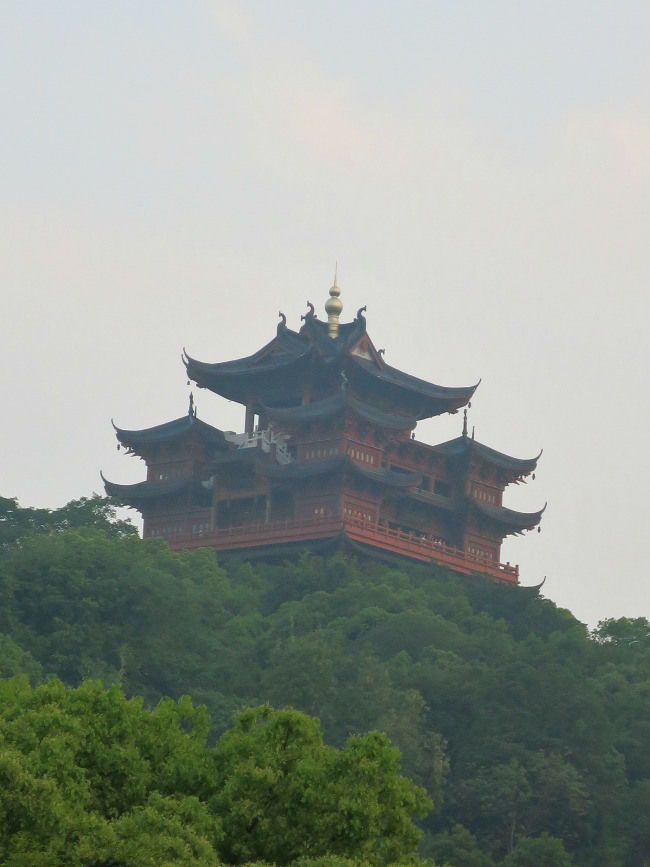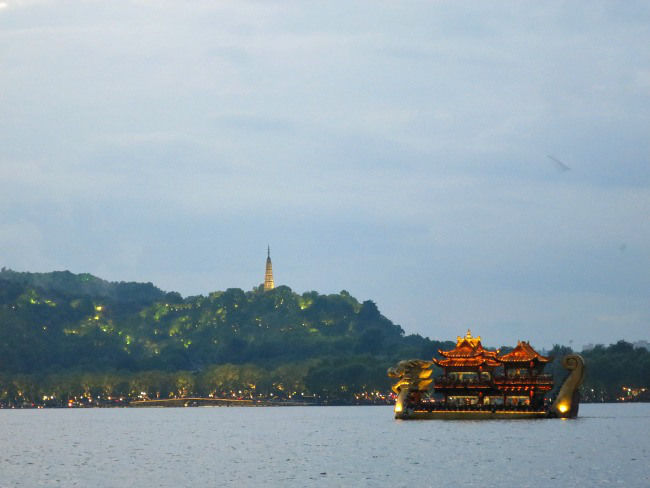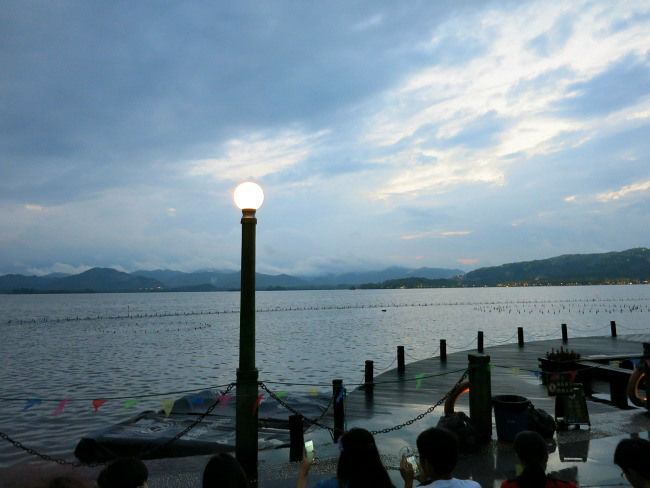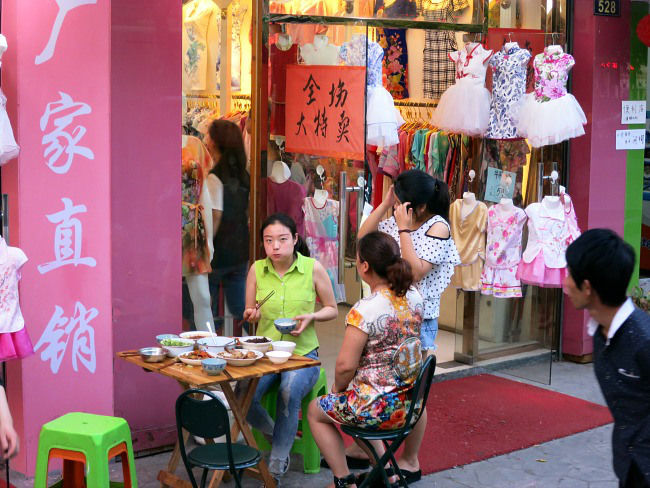 If you do an internet search for the top places to visit in China, more often than not, Hangzhou will score a place in the top ten. I didn't know too much about the city, but given Marco Polo promptly declared Hangzhou "beyond dispute the finest and noblest place in the world" I figured I was safe to add it to my list! Oh and in a double (must visit) whammy the city also has a song written about it that famously says, "There is paradise in heaven, on earth there is Hangzhou."Clearly this is a city with quite a reputation to uphold. While we're based in Xi'an, we're ticking off the bucket list, trying to see as many interesting places in this wide, extremely diverse land as possible; so with the most reasonable airfares on a national holiday, first cab off the rank was indeed Hangzhou.
A short one hour 45 minute flight, south east of Xi'an, Hangzhou is also a 45 minute train ride from China's metropolis, Shanghai… and it shows! After spending almost eight months in Xi'an, there's definitely a different feel to this comparable city of eight million. Once the capital of China (during the Song Dynasty) today it's the capital of the Zhejiang province. Without doubt, Hangzhou's exposure to a metropolitan city has paved the way for a more cosmopolitan influence. Whether that's a good or a bad thing, I'll let you be the judge. (Mind you, the ginormous Forever 21 clothes store, sleek, shiny Apple store and friendly uber driver, kind of had me at hello.) Compared to Xi'an – which I suspect largely due to its location in the North West has been isolated from other major cities – English was noticeably more present in Hangzhou, driving less chaotic (with less beeping) (perhaps that's because there seemed to be much fewer bikes on the roads) and on first observation, there seemed to be a lot less street food stalls.
You could say, in looks, the two cities are almost chalk and cheese. Xi'an boasts an unmatched historical charm, with its ancient monuments, perfectly landscaped streets and manicured tree-lined pathways; while the more subtropical Hangzhou has a rugged, overgrown feel, with its weeping willows draping themselves in wildly carefree fashion across the city. Little streams and rivers wind through the city with cute arched stone bridges; and the city itself is wrapped with mountainous ranges. A 30 minute drive from the airport to the city, once we were safely deposited to our hotel, we did what all the brochures suggested and hightailed it to the city's pride and joy, Xihu or 'West Lake.'
We found a sprawling six sq kilometre freshwater lake with scenery that has no doubt impressed over the years – so much so, it's been immortalized by countless poets and artists, and is now a UNESCO World Heritage Site. Technically, there are 'ten scenes' at the West Lake…..each with its own story to tell. We got dropped off at the "Broken Bridge" and enjoyed a leisurely stroll over it shuffled shoulder to shoulder with a thousand other holiday makers.
Note to self: attempting any tourist attraction on a public holiday in China is probably not the smartest move. (Especially as a foreigner where your chances of getting mobbed by the paparazzi are considerably higher!)
That said, we were not to be deterred! If 'Brangelina' can do it, so can we! For a very brief moment, we considered hiring a boat with the hundreds of other boating enthusiasts to row around parts of the lake or more preferably, one we could power ourselves – but to be honest, there seemed to be a lot of people on the lake going nowhere, fast! We eventually got on one of the bigger ferry boats for RMB 55 (kids under 6 free) which had us motoring to one of the lake's islands in a jiffy. Lush green and picturesque with its pretty flowers, I'm pretty sure on a slightly less chaotic day it would be quite the peaceful haven to wander through. We later found out this is known as the Three Pools Mirroring the Moon – the largest island on the lake.
From here you can see the famous Leifang Pagoda. If you want to get up close and personal, you can take the boat across and climb to the top for RMB40 — but, given wenow live next door to a Pagoda, we opted to gaze at this marvelous monument from a distance! (I'm told it's at its best like this anyway!) So after meandering around for a good 45 minutes, the shoulder to shoulder fight for space on the footpath all got a bit sweaty and we stared at the map for about ten minutes trying to work out how to get off the island! We eventually found the right boat that took us back to the foreshore! We spotted the 'Jazz Bar' on our map and spent about half an hour trying to locate this little refuge.
We eventually found a little watering hole with an outdoor garden where we could grab a beer for 15 kuai and put our feet up. It's no inner city trend-setter, but definitely hit the spot and quenched our thirst. On advice, we then walked about ten minutes inland to Wushan Square. Here there is a town square and a narrow lane way with some cute market stalls, selling all sorts of weird and wonderful local trinkets. I'd like to say it was worth it, but if you're strapped for time, I think you could probably give this spot a miss. Although you do get to feast your eyes on this marvelous oriental gem.
Waking up the next day to an extremely hazy, sopping wet day meant our trip to thefamous Longjin Tea plantation was out of the question (forgot my gumboots), but I've heard it's well worth the visit, so try to factor it in to your plans. This region is famous for one of the most prized and expensive teas in China, Dragon Well green tea and you can pick and sample it here in spectacularly serene surroundings. Instead, we went back to a different part of the paradisiacal lakeside for a late afternoon wander (and hopefully a beverage or two). Weary of heading back to more of the same, we were pleasantly surprised to find this little waterfront sanctuary (on Hubin Road) at sunset was a hive of activity. Pagodas were lit up, mountains shone and oriental boats glistened as they chugged across the lake. Basking in the glow, West Lake really did look quite heavenly. The city's shopping hub is very close by, so we ambled through to get a feel for Hangzhou's city centre.
Modern and quite sophisticated you get the feeling this isn't just a typical Chinese city but one that has a sense of purpose and is progressing at a rapid pace. I'm not quite sure it's 'paradise on earth' but if you pick your moment, it's definitely a little pocket of bliss to hibernate from the mainland madness.
So, is it worth the trip?
If you're visiting China, I definitely think it's worth adding to the itinerary. You could potentially cover it with an overnight stay. Live in China? I'd recommend a day trip the next time you're in Shanghai. Living in Shanghai? Of course it's a great weekend escape.
A few tips:
As with most Chinese cities, if you don't speak Chinese and/or know the geography of the city, hailing a taxi can be a fruitless exercise. Hangzhou is no different.
Use Uber taxis. We found ourselves stranded in the middle of a busy square on an even busier public holiday with a toddler fast approaching 'witching hour' – unable to get a cabbie to agree to take us (that foreign thing), we reverted to Uber taxis. Whilst the driver couldn't speak any English or understand our Chinese (why is it in a 'situation' it's far easier to use your 6th grade French!!??) he soon tracked us down and came running through the street to find us. Now that's service! (Oh Uber, please come to Xi'an!)
For first-timers, my suggestion is stay by the lake, if you can. There are quite a few hotels along the waterfront including the Hyatt and Wyndham and plenty in the cheaper category.
Of course, where ever you are in China, be sure to have your hotel written down in Chinese to show the driver.
I keep harping on about it, I know…but do try to avoid visiting any attraction in China on a public holiday.
Oh, and don't forget your tissues and hand sanitizer!
This is China.
This trip was originally published on Mint Mocha Musings.