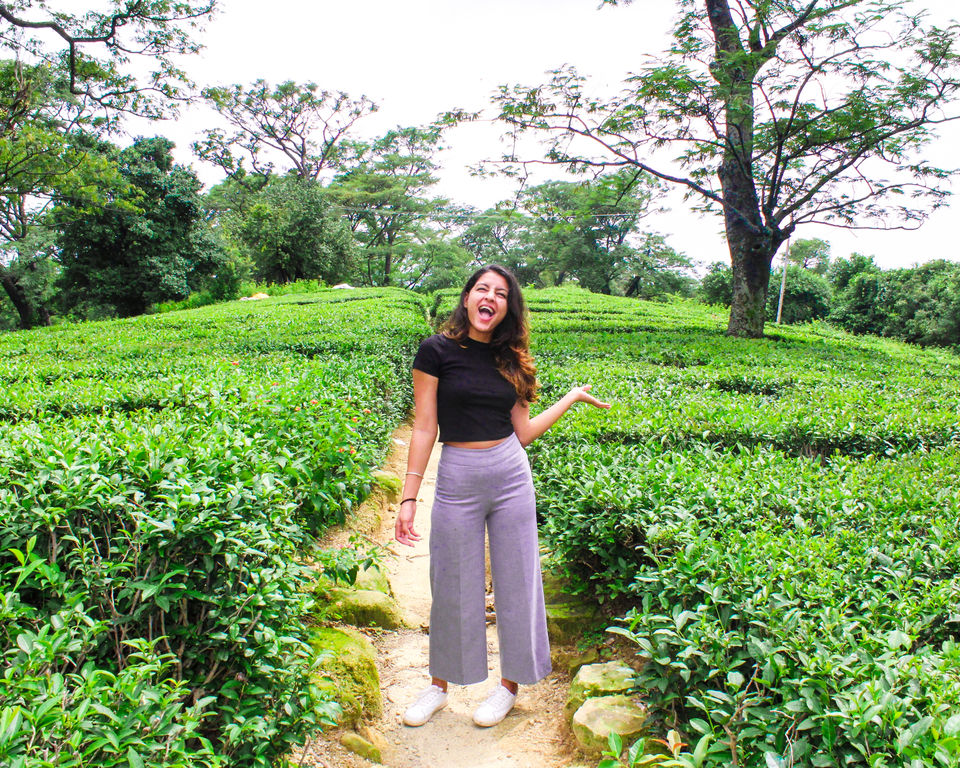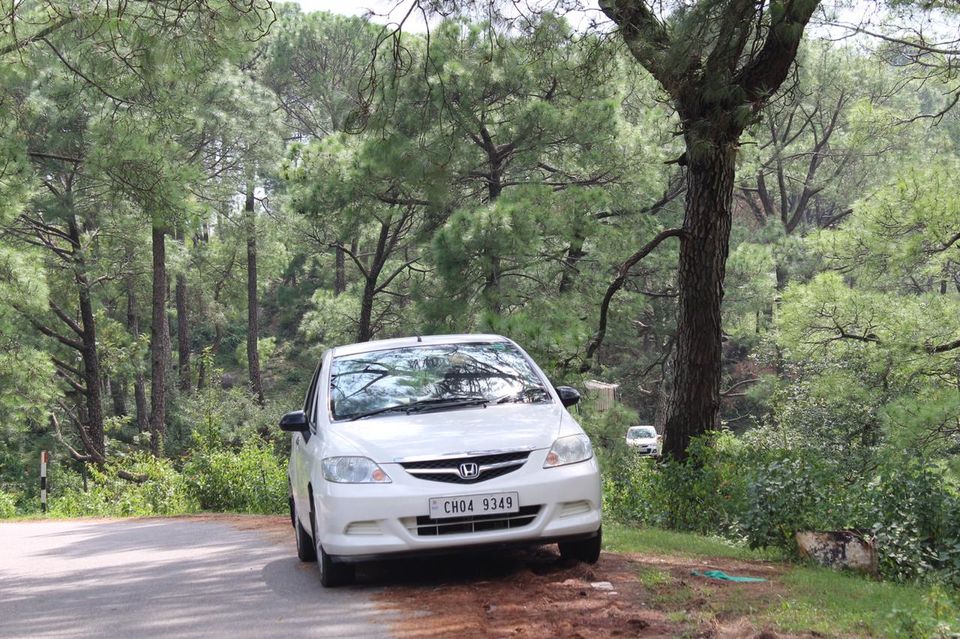 I had heard and read a million times that "Do not marry a man unless you've traveled with him". Traveling makes a lot of difference. From what your partner eats to whether they have OCD instincts to how they react to minor hitches in the journey, all these answers and much more can be found in a journey taken together. Sticking onto this advice and for the love of traveling, I had gone on numerous journeys with bae, each time finding newness and growing up together.
Isn't it confusing to decide what to gift your loved ones on birthdays? Don't you keep wondering whether you'd end up surprising them?
After already exhausting all my ideas, I was baffled on what to gift him this year. After budgeting my month, I decided the best way to celebrate his growing young would be to take our first road trip together. Yes! I was super excited and why wouldn't I be, the firsts are always special <3
The Plan
The plan was short and simple. I could barely afford two-three days off, so we decided to keep it sooper crisp. Our meeting point was Dharamshala bus stand and the road trip had to begin thereafter. We were to drive down to Bir, a small town near Dharamshala, around 3-4 hours away, super famous for being home to Asia's highest paragliding site – Billing. Bir had to be our home for two days.
The Reality
I took a Volvo to Dharamshala from Delhi and the ride turned out to be longer and tiring than I thought. The headlights and the air conditioner stopped working only within two hours of leaving Delhi. We struggled to reach Chandigarh where we were shifted into another bus which to my experience turned out to be a pseudo-Volvo journey :P I somehow sunk in the bitter experience in hope of a wonderful time with Bae on our first road trip together. I reached after almost 14 hours, sweating and looking dirty and all I could think of was to bathe, wear fresh clothes and leave for Bir immediately.
On our way to Bir, while crossing Dharamsala, we stumbled upon a Hotel that I hoped would allow me to use their room to bathe and freshen up. This is the beauty of travel, it brings your experiences and incidents which restore your faith in humanity and little acts of kindness. The hotel, without a second thought, gave me the keys to a room for freshening up and I offered them Rs. 500 as gratitude.
The Road Trip
There is immense that you can learn about your partner during a road trip. The first and the foremost, being coordination i.e. whether you two will work? Driving in the hills can be challenging, so how your partner coordinates with you is highlighted during a road trip. For example- holding the steering while he's sipping chilled beer (PS- don't drink and drive) or changing the gear for him when he is nibbling on the pizza (Sizzling Chemistry).
The second aspect of being out on the road together is how your partner reacts. What's the reaction to food spilling in the car, or your untimely hunger pangs or a speedy overtake? I tried to stop the vehicle multiple times to pee and click pictures. I was also famished the entire journey and he was kind enough to look out for places to eat while concentrating on the road. The examples could include bigger issues like a punctured tyre or a minor accident too and how your partner reacts to such scenarios would show their real personality. Bae may come across as stubborn or secretly high maintenance, you never know!
The third anecdote that you shall come across is the energy or the vibe of your beloved. Road trips can be tiring, especially for the one driving. But would you really just keep sleeping while your bae twists and turns the car? Or would you play a nice playlist, talk about life and entertain them? The Vibe of the trip is directly proportional to the energy level of the travelers :P For us, the road trip ended to be quite exciting, courtesy –the super zealous Me!! Atleast, I'd like to think so :P
My rendezvous with Bir
Bir, famously known as the paragliding hub of India, envelopes varied adventure sports. From flying in the air like a bird to mountain biking on the hills and trekking, hiking, camping, this quaint little town has a lot to offer. This being my second time in Bir, I already knew paragliding wasn't on my list since I had taken a fulfilling flight a year ago only. What had I gone there for? The Rains !! While most people stick to their cocoons in monsoon, I knew Himachal would surprise me the most.
Bir experiences swamps of crowd during the busy season. To be honest, I expected the same but much to my surprise it literally had handful of people that we could literally count on our fingers. So much so that at night it became so spooky for us, we were longing to see some people around.
Where we stayed?
We had booked Zostel for our stay. I believe we were the only ones during that time of the year lodging at Zostel. It turned ghostly for me by the night :P The rooms are fairly spacious with a nice balcony. The colours and the wall paintings make the place a pretty place to stay.
Where we ate?
Zostel has a restaurant which serves food till 10pm. I wouldn't recommend eating there as the food was pretty average, however it has a lively set up, surrounded by greenery and there are loads of board games available. We played a round of chess and for the first time I won against him. Told ya, first times are memorable :D
For the first night, we had slept off without eating dinner and woke up starving at 3 in the morning. Little did we know that Bir shuts down at 8 pm and therefore, we had to drive down towards Palampur in hope of some dinner. On the way, we hit a small dhabha which fed us with garam chai, biscuits and raajma roti. The food was sumptuous and we ended up hogging more than our stomachs could handle.

Silver lining Café is a great place to sit, eat and relax at Bir. It is a small café set up amidst a maize field that serves some freshly made delicious vegetarian food. We had our breakfast there and we couldn't have asked for more. Must devour their pasta with vegies and classic pancakes.
On your way back from Bir, the city slickers within us popped out seeing Dominos and we smothered our stomachs with the regular chicken pizzas and garlic breads.

Back in Mcledoganj, we stopped by Mclo Bar for some beers and butter chicken naan. It's a fairly good place to go.
What we saw?
We experienced the golden ball of fire rise and shine early morning turning the popular blue sky from pale pinkish to vermilion. The view was spectacular, the hills, the pale pinkish sky, the slightly chilled weather and the comfort of traveling with bae, I couldn't have asked for a better morning. But there is a twist in our tale ! Even after waiting for an hour, we failed to witness the sunrise. We then drove back to Zostel and soon enough we saw the sun blinding our sight which made us realise that we had been waiting for the sunrise in the west.
Bir is picturesque and its natural raw beauty is spell-bounding. How could we have missed getting clicked in the backdrop of lush green landing site which had cows grazing around instead of Para gliders with their parachutes.
We also drove to the much talked of Paplung Sherabling Monastery which is a few kilometers away from the main town. The best way to reach is to hire a mountain bike and ride uphill to enjoy the wilderness and solitude. On the way, we came across a beautiful waterfall and that's the beauty of traveling in monsoon. The place was screaming silence and all we could hear was the gushing water and the cricketing animals hidden in the lush green forest around that area. I love being in the lap of nature, it gives a feeling of oneness and fulfillment. Unfortunately, we had to turn back as the rains had ruined the kaccha rasta to the monastery and it was unsafe to continue driving.
The Return
In the evening, we decided to head back to Dharamkot and stay there for a night. Dharamkot is the base of the famous Triund trek. Our hotel, Cloud Chat for the night stay, was one of best inexpensive hotels that I have come across which had the luxury of a four star. We woke up with the sun rays beaming inside the room through the window lighting up the entire room. Opening my eyes to the view of tall pine trees and sun-rays cutting through a slightly foggy view of the mighty mountains surrounding the area was something I could cry for each day in my monotonous city life :P
The goodbye
The beautiful morning also meant bidding farewell to my favourite go to place- Dharamshala and my favourite human. Well, I said goodbye happily only to return soon to have even brighter experiences in the mountains and the land of picturesque views.