Yes, I don't know how heaven looks like but I know what Spiti looks like. Spiti is a place not only "created" by god but painted by God, a beautiful painting whose worth can never be defined. The very first thing anyone notices in Spiti are the barren mountains covered in the shades of yellow and gold. A place where we can meet with life, where we will never realise how new and different this place is or the fact that we are surrounded by strangers. A place where mountains changes their colour from sunrise to sunset creating something extraordinary everytime. A place where we seriously would love to get lost and never be found.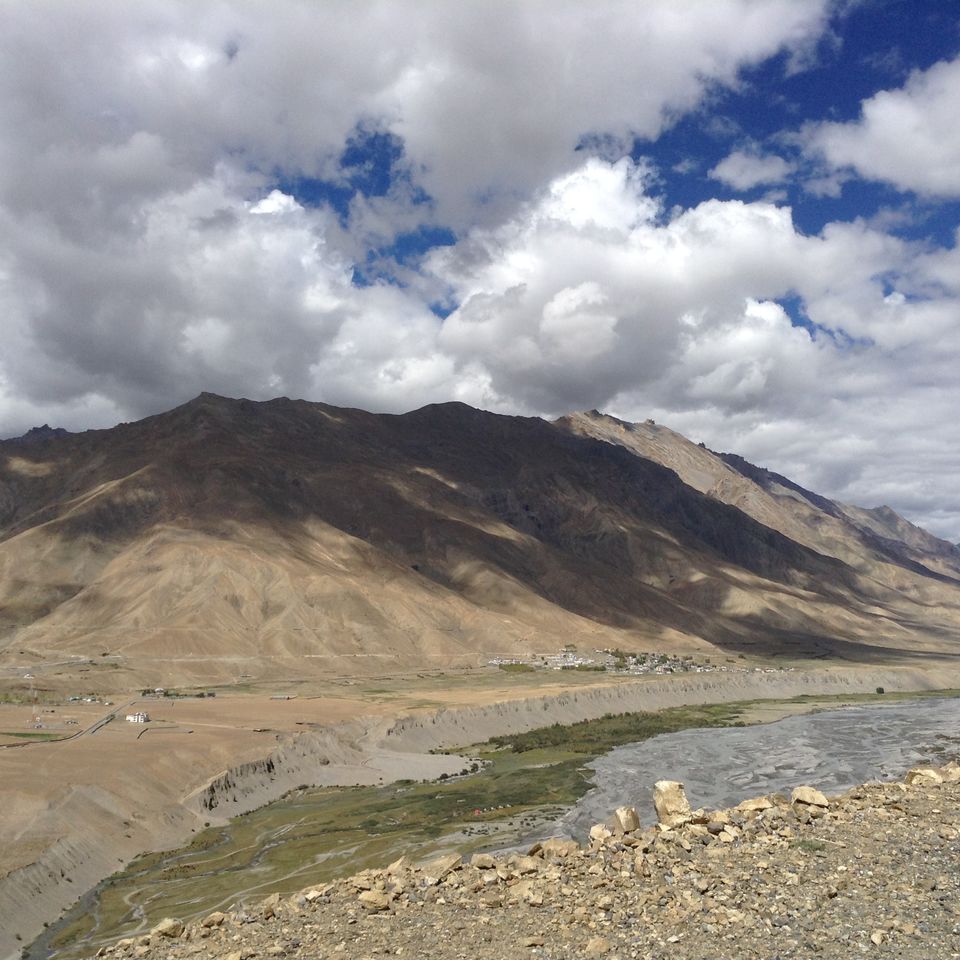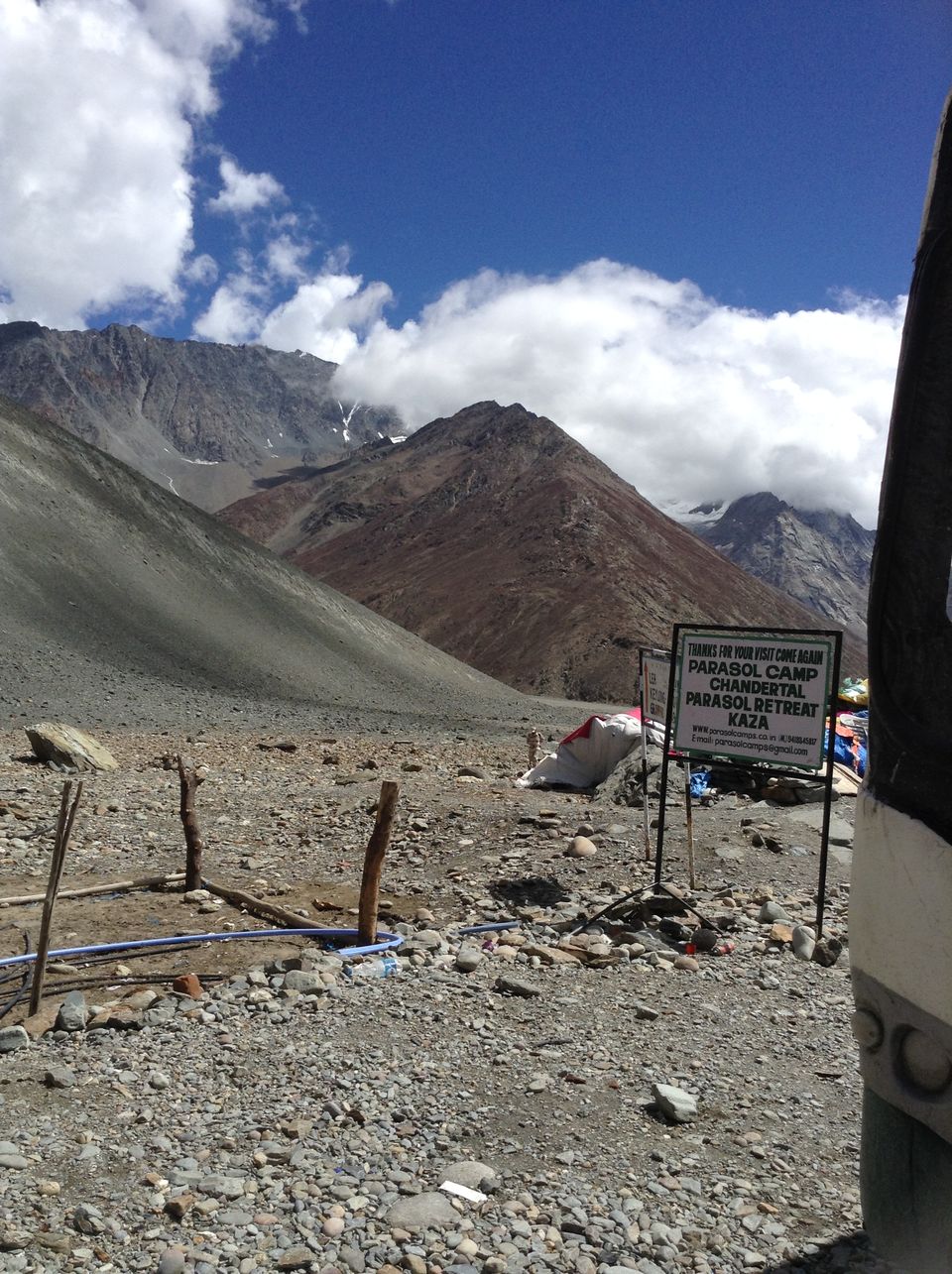 Travelling has always been my passion and it intensified when i went to Spiti. I usually travel with friends and Spiti was the first place from where I started solo travelling. A coincidence which turned out to be one of the best decision I have ever made in my life. A place which is a mere 200kms from Manali but takes 12 hours to reach, is a place no less than a dreamland. I was awestruck with the journey.. The twists and turns around the Himalayan range didn't let me close my eyes even once.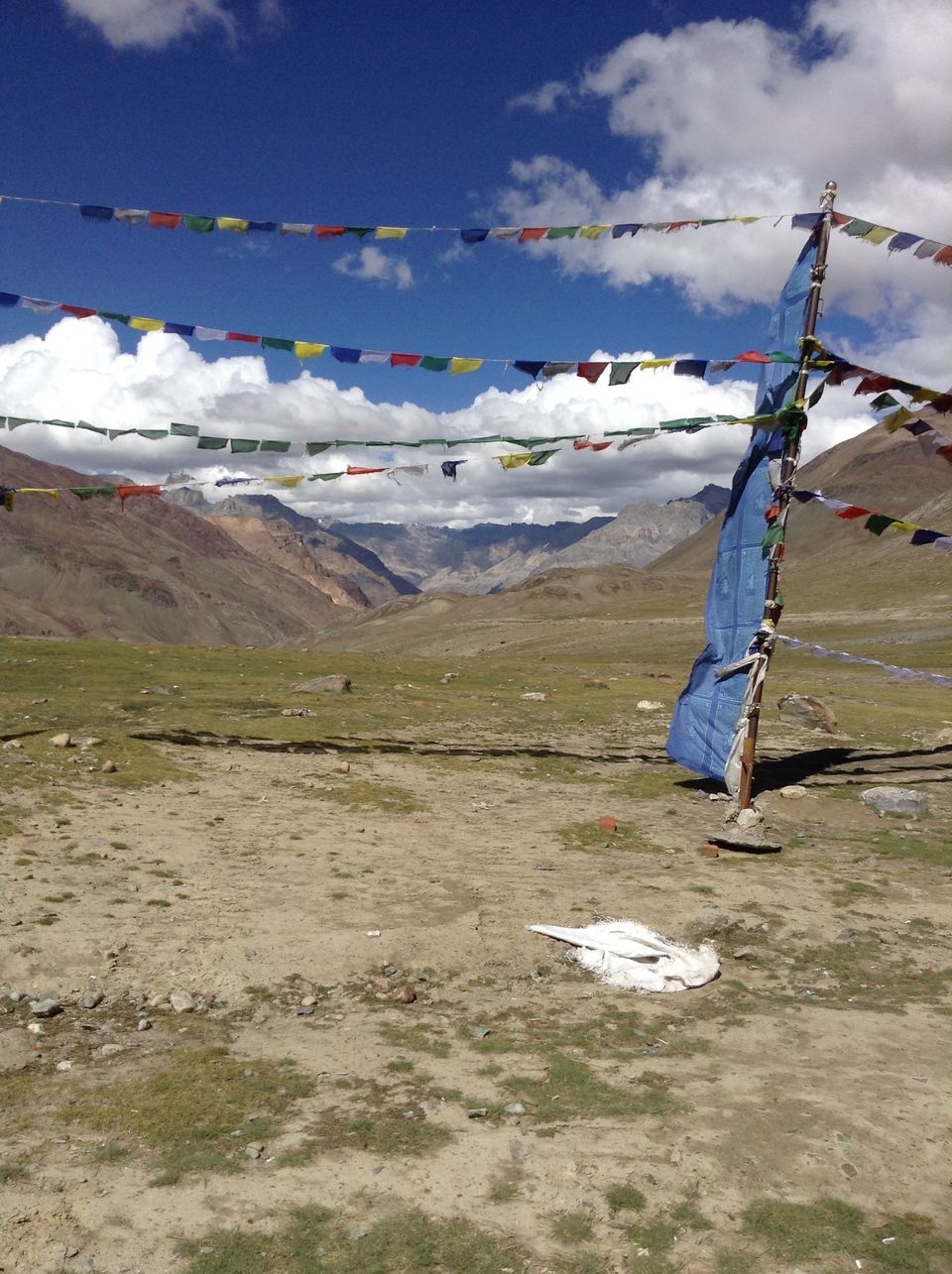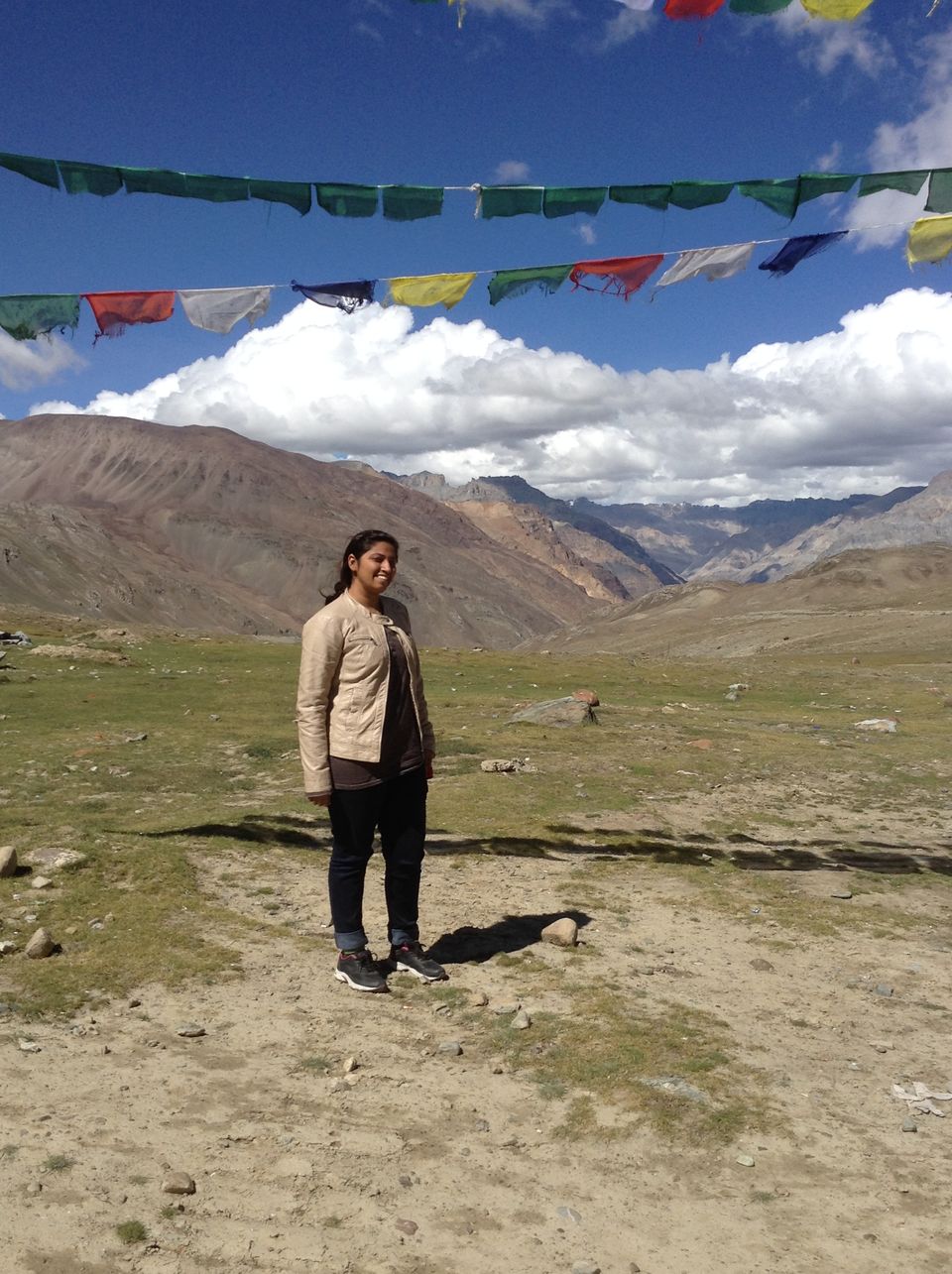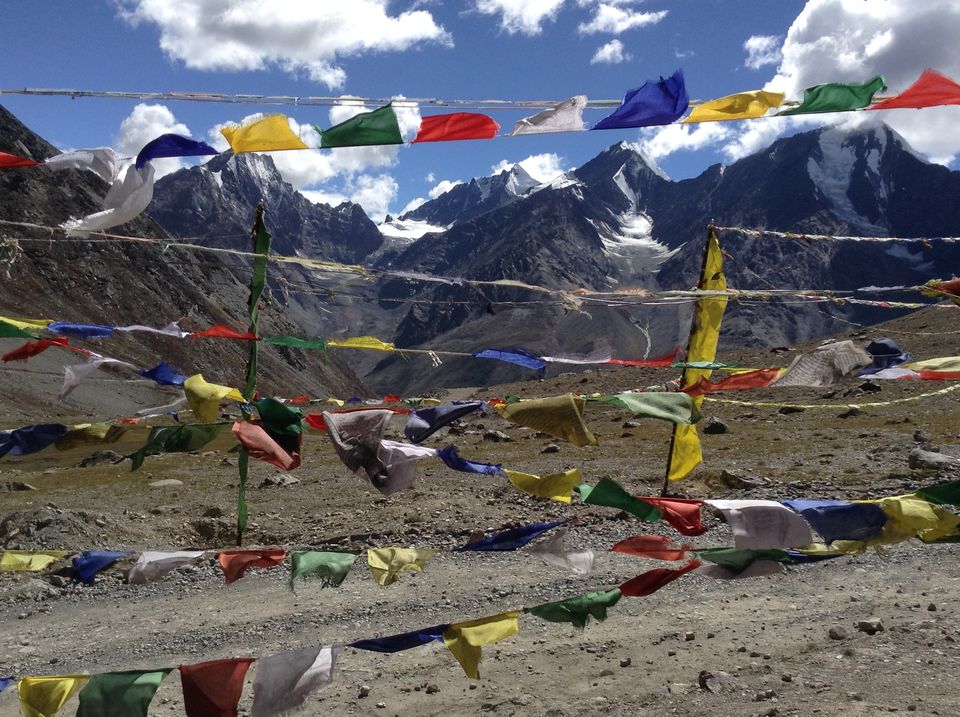 I reached Kaza after travelling for almost 26 hours and I believe it was all worth it. Kaza is the capital of Spiti and is situated 3650 metre above the mean sea level. People here in Spiti Valley are a little bit shy, but when you break the ice, they are the most heartwarming people who are more than happy to welcome you into their houses and they literally follow "Athithi Devo Bhava". That's why, as a girl solo traveller, I was never afraid to roam around in this place. This place is situated along Spiti River, one of the most beautiful river anyone can ever see, crystal clear and chilling u to the bone. But don't deprive yourself from taking a dip in the chilling river because the crystal clear water of this river makes you forget each and every pain that you are going through. One dip, and you will feel what life means.
Coming on to my journey after reaching Spiti. On the first day I hired a cab and visited a few famous places nearby Kaza. First I went to Hikkim which is one of the villages 15 kms from Kaza and has world's highest post office at 4440 meter above sea level. People here send posts to their home as a token of memory. Talking about token of memory, you can find fossils in the village named Langza, also known as "the Fossil Village". Fossils of marine creatures and plants are found in plenty under the sedimentary rocks. Although possession and collection of fossils are illegal in India, the locals in the village sell these collectibles to the travellers visiting their village. The local name of fossil here is 'chaudua' and can be easily found in and around the village. The fossils are Cephalopoda. Collection of fossils is one of the main attraction at Langza apart from the monastery. I met two German couples who reached Hikkim by trekking through Langza. We spent a lot of time together and shared our stories. They too had fallen in love with the beauty of the place just like me. They invited me to visit them in Germany sometime soon.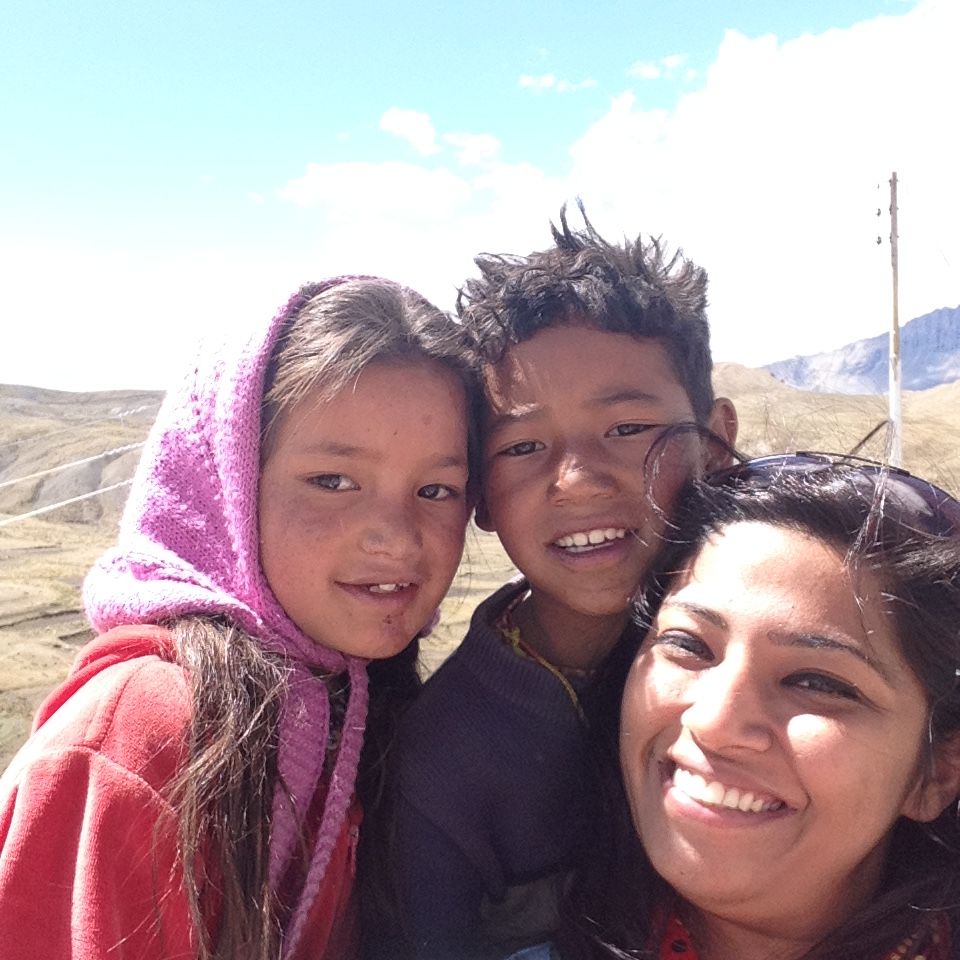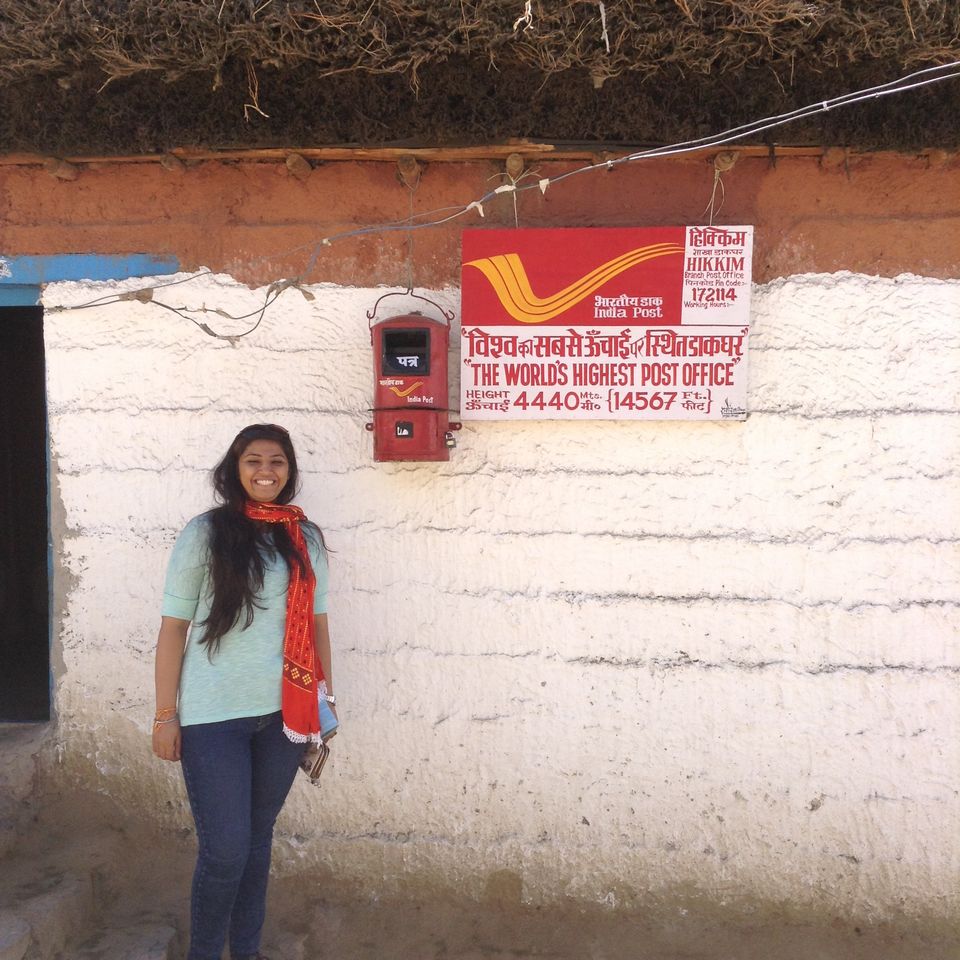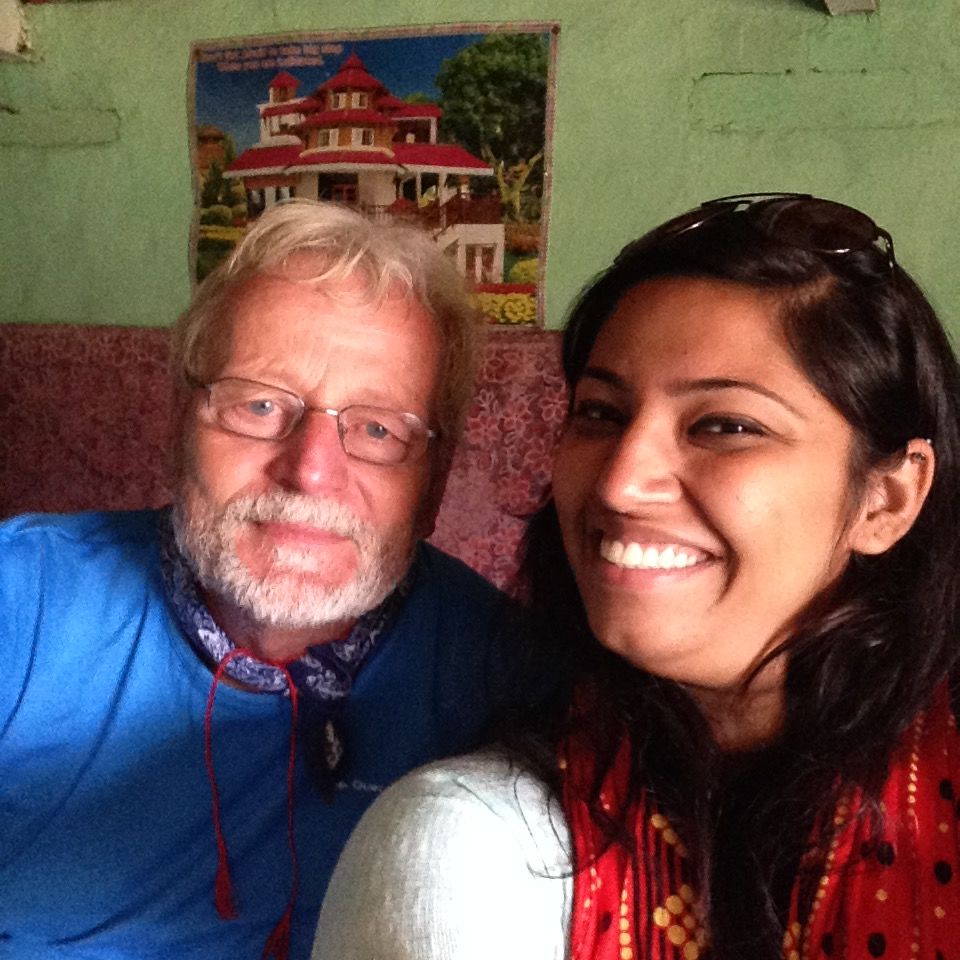 After Hikkim , I visited Komik. It is a village which is the world's highest village connected by motorable road and is at 4587 meters above sea level. People usually experience altitude sickness at this height because of low oxygen availability. On the way to Komik, from Hikkim, there comes a place from where you can see Kaza, Spiti river and Rangrik. The view from there is shear beauty. There is a monastery named Tsemo Gompa Buddhist Monastery in Komik also. I attended the prayers there and I felt peace. I felt connected to myself. I must say Spiti has beautiful monasteries.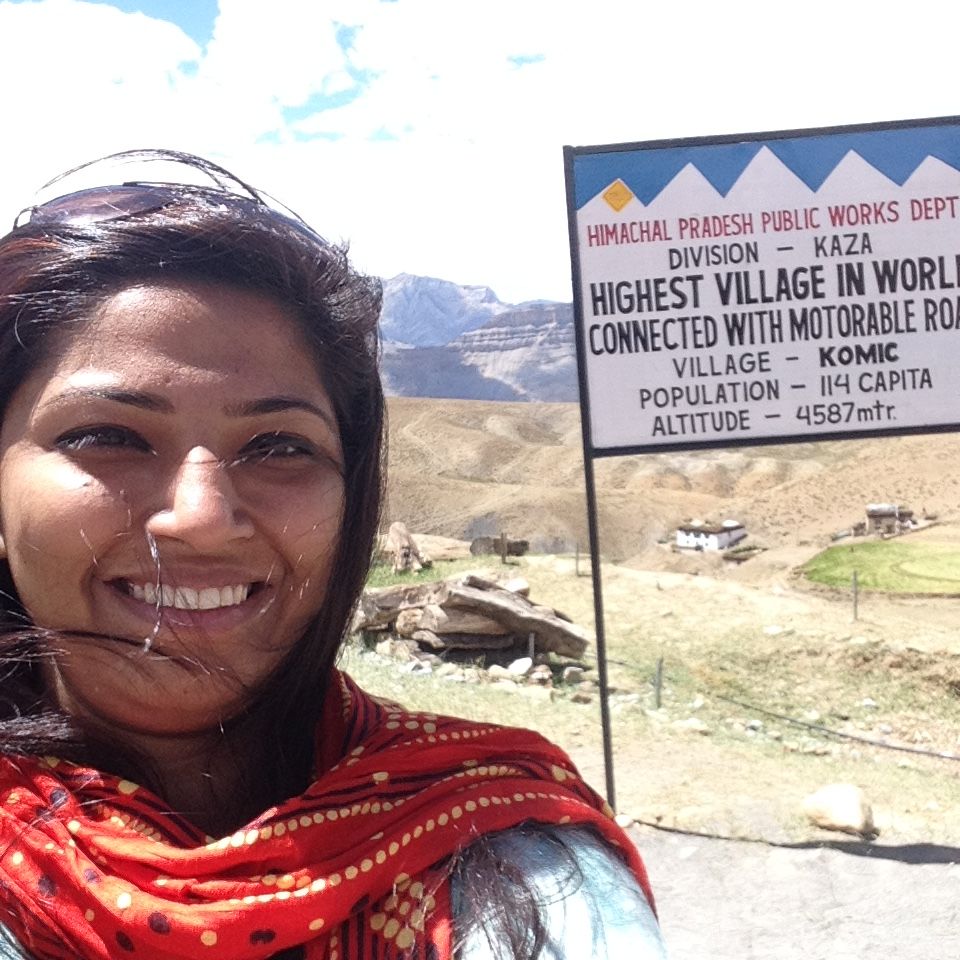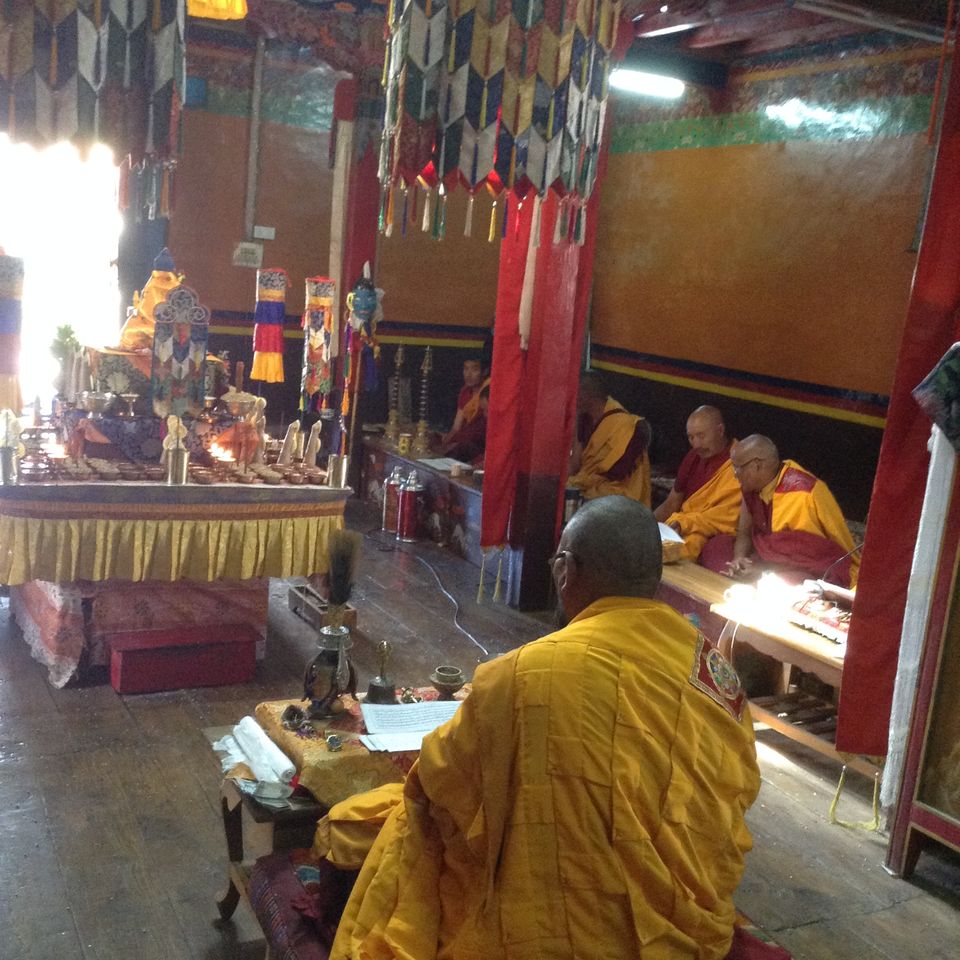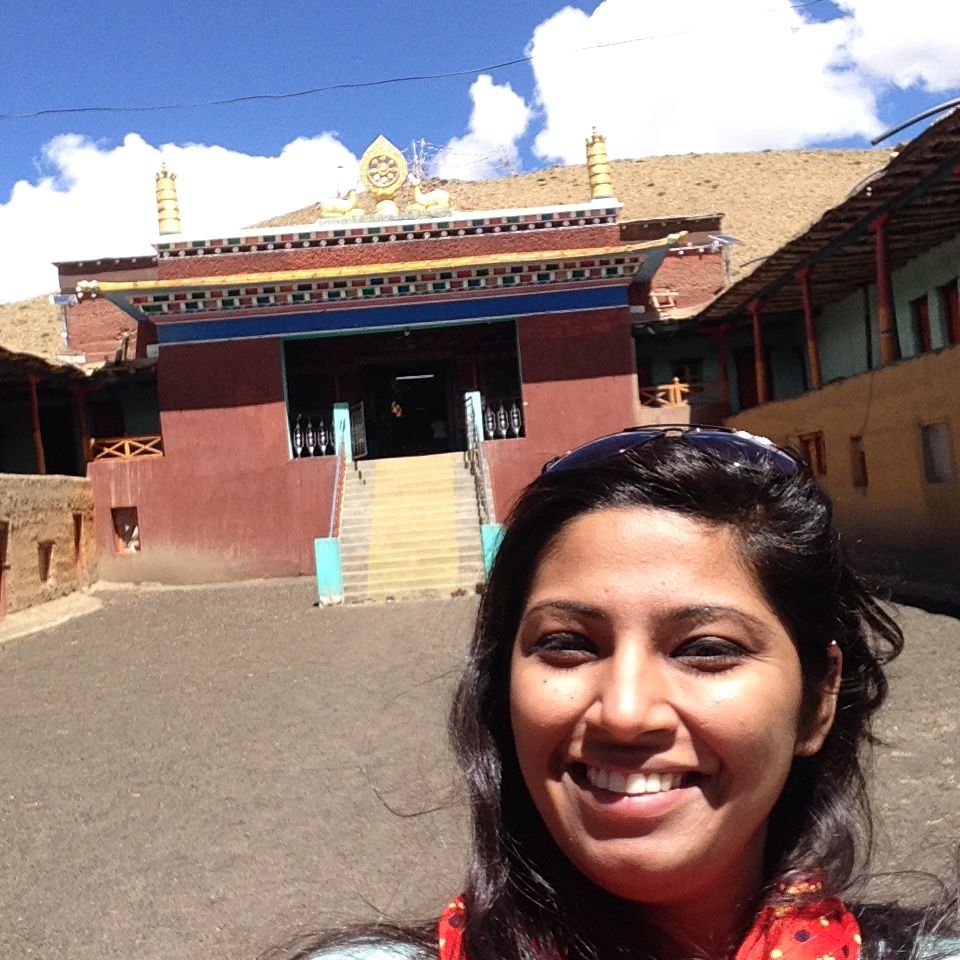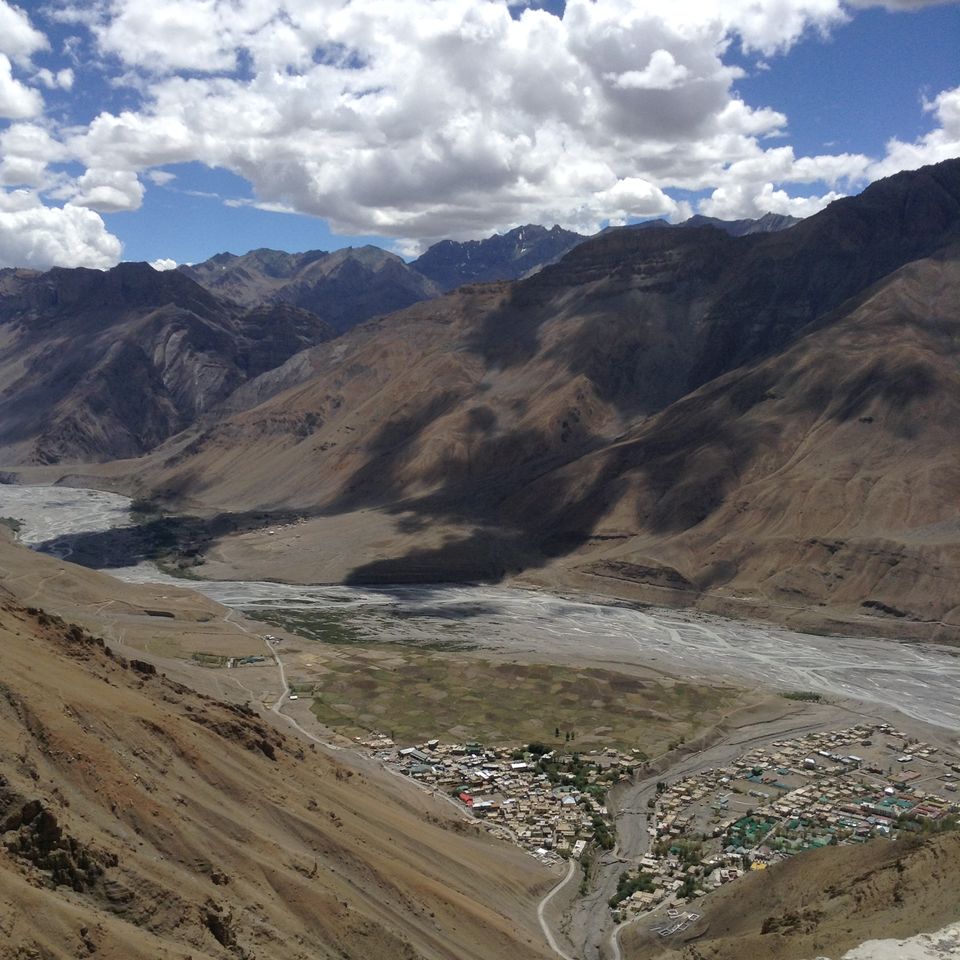 That day I visited Ki or Key Gompa. This place is 11kms from Kaza and includes world's famous monastery which is 4166 metre above sea level. If you are lucky enough, then you will be able to attend the prayers of Buddhist Monks. The voice of these monks echoed inside the monastery makes it the most peaceful place there ever can be. You can stay in the Monastery and can listen to monks telling stories of their lives and their ancestors. Having tea with them, while sharing their stories is one of the lifetime experiences any one can get.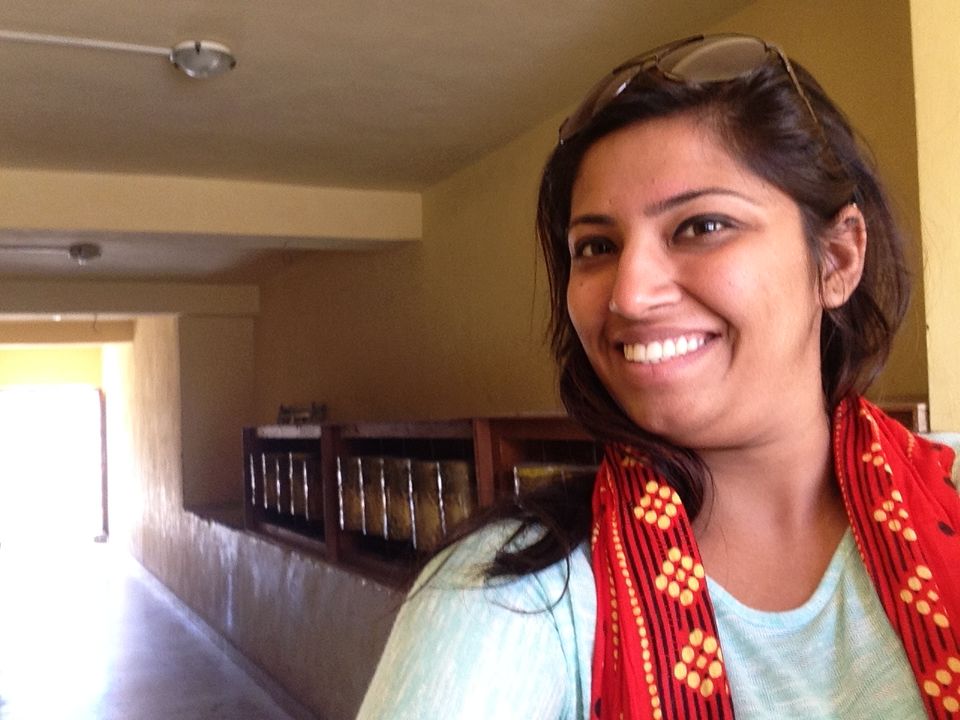 During my journey, I met three solo travellers. One of them had left his job and is doing full time travelling now. Rest of the two are photographers/travel bloggers. They treated me like a friend and took care of me every time. We shared our travelling experiences.
Next day I hitchhiked with two of them and visited a village named Mane. Mane is the prettiest village of Spiti Valley. The drive to the village of Mane is extremely picturesque but the steep, bumpy and the winding roads can make the ride a nightmare to a rookie traveller. We met a german lady there, who is travelling/staying in India from the last 20 years (and her experiences gave me serious travel goals). Being her hospitable self, she offered us food and tea. The village of Mane has nothing much to offer as a tourist point of view, but has plenty to offer for a traveller. If soul searching is the purpose of your trip then Mane is where you will find much more than your soul.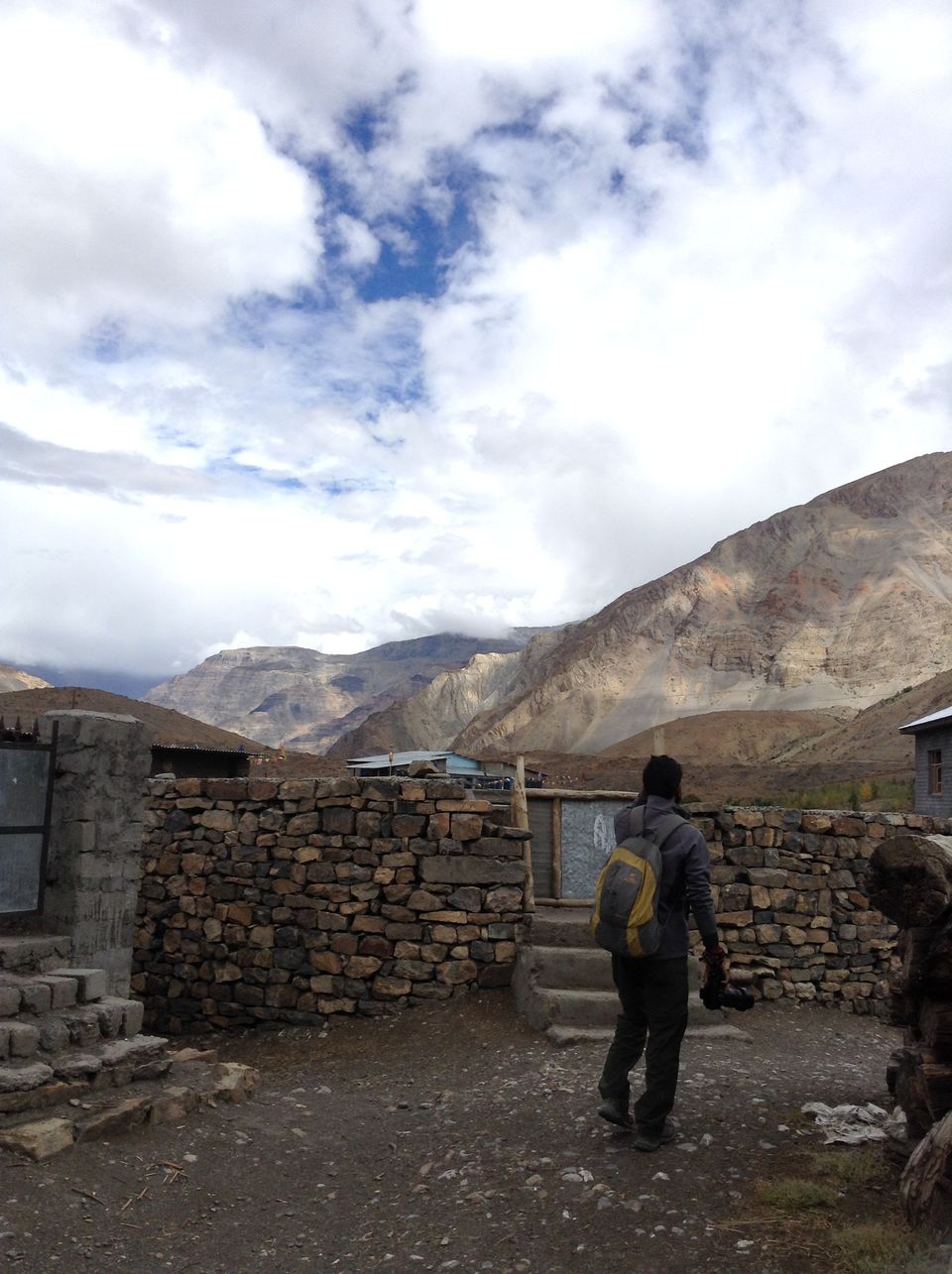 All three of us went on a trek after having lunch with that German lady. This was the very first time that I was trekking. I cannot even explain the feeling I had when i was walking on the treacherous path. At that time I Didnt know my destination but I knew that I was making a lifetime memory with two strangers, who were everything to me at that time.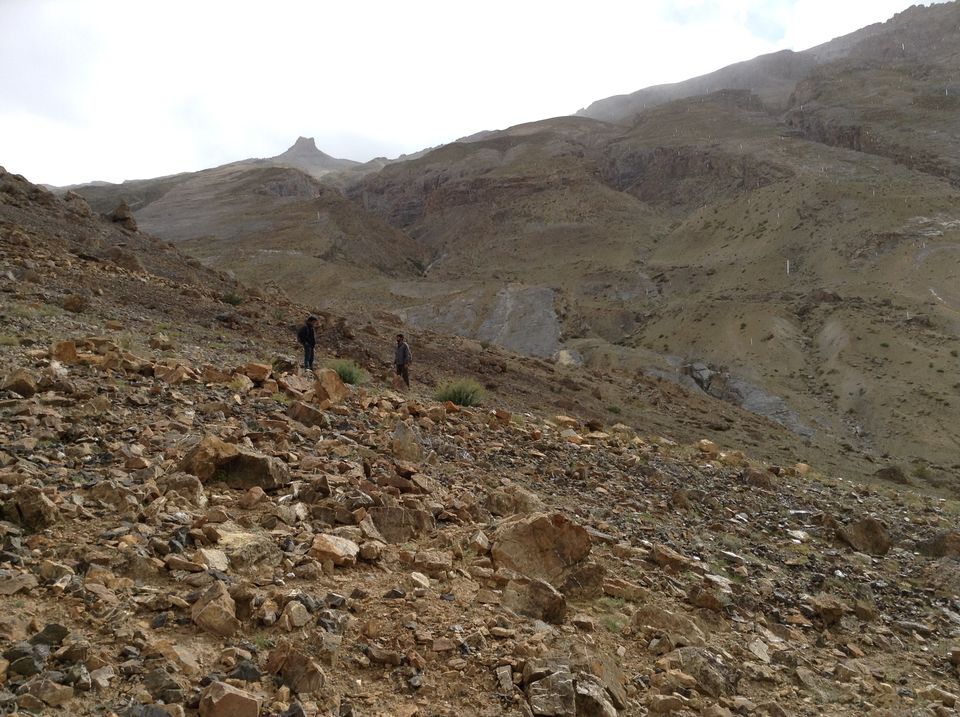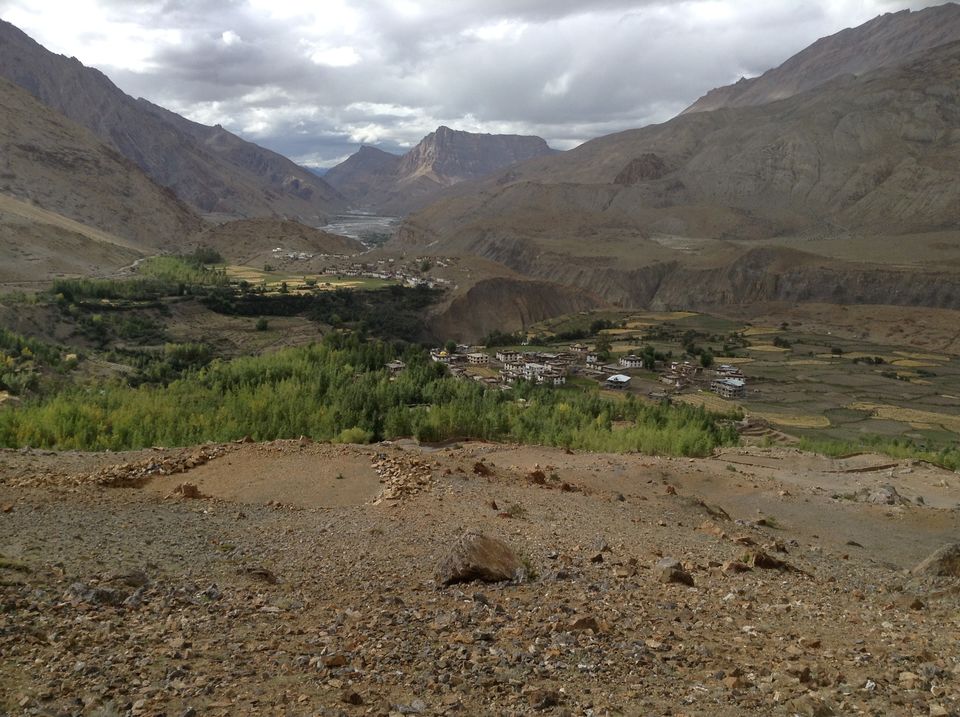 Spiti Valley has barren mountains and is a very dry place. Heavy rain can cause landslides there. While trekking I was a little behind those two, and they almost reached the top whereas I was still on my way. Suddenly it started drizzling. I knew, if it continues to drizzle, then there are chances of a landslide and I was standing in the middle of nowhere. But that thing also did not scare me for I had only one belief in my heart that "when you love someone then that thing/person won't hurt you" and at that time I was totally in love with nature and our mother earth, and I knew I am safe in the lap of nature. And that belief worked, and at the same moment it stop raining, that is what we call Law of Attraction.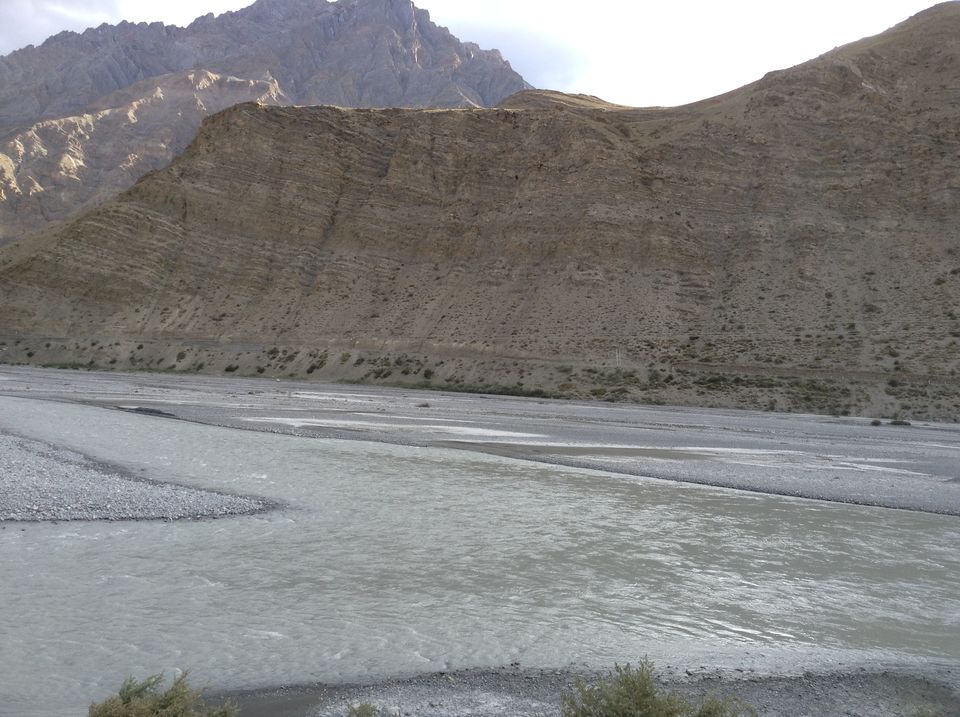 I have learned so many things from this one solo trip. If you are thankful to people, they will love you and offer you more than they can. Be grateful to everything and everyone in this world and Law of Attraction actually works. I have learned that no one is alone in this world. We have hell lot of people to take care of you and no one is a stranger, they are friends to whom we didn't get to meet.
This was my first solo trip and I knew, it's not gonna be my last.