Okay so here it goes.
I always dreamt of this crazy vacation where I would roam about like a wanderer, away from the hassles of daily life, internet, traffic. I wanted to plan it with my besties, but thanks to their busy schedule and unavailability that the National Himalayan Expedition Chanderkhani Pass happened to me. I reached the YHAI website via some travel blog and booked myself solo for the 6th May 2015 Reporting. This was a 10 days, Kullu based Camp. Since I had two months to go, I did pretty good amount of research.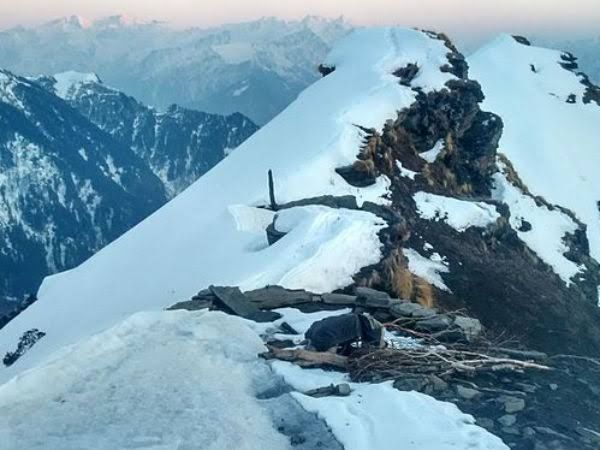 5 th may 2018 Finally the day arrived when I packed off to my most awaited trip ever. I was studying in school that day and left from there at 3:00 PM as my volvo was scheduled at 8:30 PM from Majnu Ka tila. I was so excited that I forgot to carry my other bag which had a first aid and also the medical certificate required.
6 th may 2018 It was approximately a journey of 12 hours from delhi to 15 miles Base Camp. I reached there around 8:00AM,
I saw people lining up to sent off the Batch CP-04 which was leaving for higher camps that morning, I also joined in.After that I had to do the check in formalities and I had to search for the field Director by the time they asked me to submit my medical fitness certificate which I was not having. They were so kind that without check in formalities they appointed me my camp and asked me to have breakfast and then go to manali for medical certificate, May be because I was youngest who came there either in solo or in group I was 17 at that time and all the others were between the age group of 29-76 years. This trip was before my summer vacations of my 12th standard.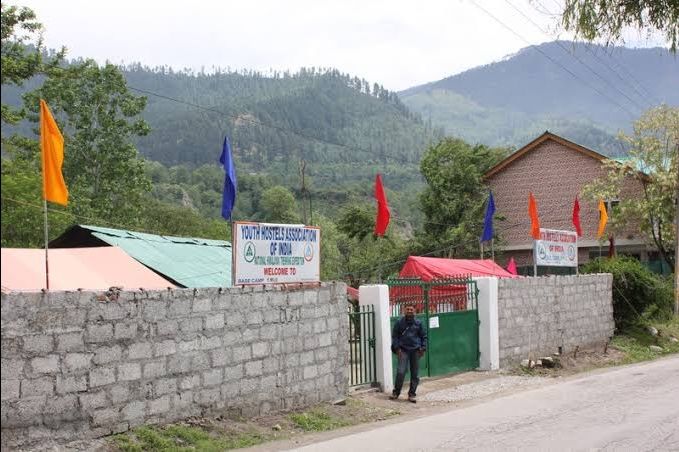 After having my breakfast I boarded a local bus to manali which charged me around 20 bucks. I was all alone walking and searching for hospitals in manali. My luck that it was Sunday and no doctor was available there except the emergency ward. So I came back to my Base Camp. Next morning that was 7th of May before even having my breakfast I left for manali and got my medical certificate.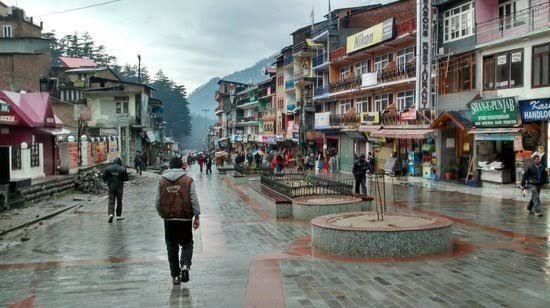 7th May - 9th May The first three days at the basecamp is for settling and getting accustomed to the weather conditions there, morning exercises.Getting up early at 6:00 am was never a hard thing. The river Beas flew by just beside our Canteen area. The continuous noise of the flowing river actually became music to the ears. So much I missed that after returning.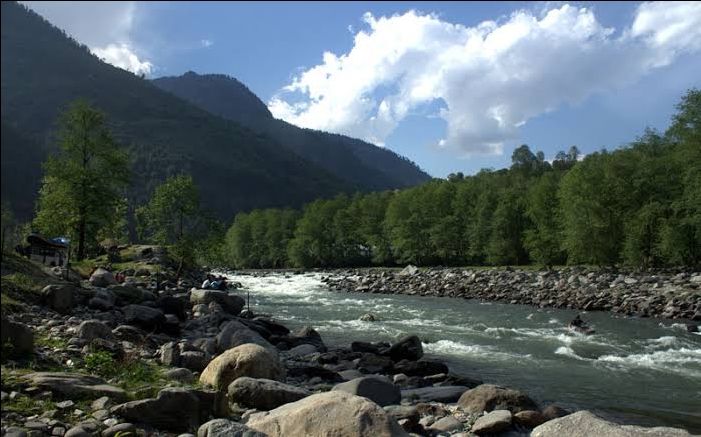 10th May '2015: Base Camp to Yosgo Camp
Height: 9000 ft
Distance – 5 km approx
Time: 4-5 hours
We left Basecamp by 8:15 am and reached the Malana hydro Project by 10:00 am. Everyone jammed in and our Himalayan Expedition on foot had actually begun. We reached Yosgo camp way before time and they let us in only after 4:00 pm.This camp was more like in the forest's den with the view of high rocky mountains all over.The best campfire we had was at here.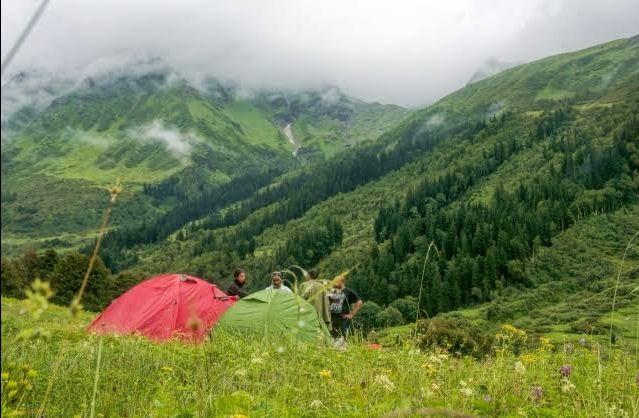 11th May 2015:Yosgo to Behali Camp(Via Malana)
Height: 8900 ft
Distance – 8 km approx
Time: 3-4 hours
This was an exciting day for us as we were passing over the Malana village.Everyone who treks to Chanderkhani hears stories of this village.Sometime after we crossed Malana where it was sunny, we had to pull the rainsheets as it started raining.We had a lunch point thereafter,got a half an hour break and moved further.From the lunch point it was a plain and easy walk for us, but a little boring one.
12th May 2015: Behali to Waching Camp
Height: 9300 ft
Distance – 7 km approx
Time: 3-4 hours
On this day I started feeling dizziness as soon as I woke up. So anubhav my a person also from delhi brought a mug of coffee and snickers for me. That day was so tiring that I don't even remember much about that day.
13th May 2015: Waching to Nagroni Camp
Height: 10000 ft
Distance – 7 km approx
Time: 5-6 hours
Next morning again it was pack up time and we headed for Nagroni. This day was a little difficult than the previous ones as the trek was only scaling upwards.We went through some glaciers,some snow walk.I hardly remember clicking any pictures here,too tired on the 7th day of the trek and the unpredicted weather followed us everywhere
14th May 2015: Nagroni to Nauya Tapru via Chanderkhani Pass(12190 ft)
Height: 9000 ft
Distance – 14 km approx
Time: 7-10* hours (varies as per the weather conditions)
Something weird happened to my phone this night.I put an alarm for 1:30 am to get up, don't know how the time run ahead by 1 hour and when it was 12:30 AM, my phone showed 1:30.I started waking up the other girls when one of them told it was still 12:30, so we again went back to sleep ????
Finally we woke up and by 3:30 am everyone gathered after the breakfast.
15th May 2015: Nauya Tapru to Naggar and by bus to Base Camp
Distance – 07 km approx
Time: 4-5 Hours
Descending down and reaching the base camp was more fun. I along with anubhav and vans reached the base camp by 4:00 pm while many others already reached and some followed us.
The last day at the base camp went by so quickly.We completely ruled the Camp fire, many of us sharing their experiences. And around 8:00Pm I checked out from Base Camp and went to manali luckily I found a volvo which was departing for delhi I got into that...... And was back to my daily routine