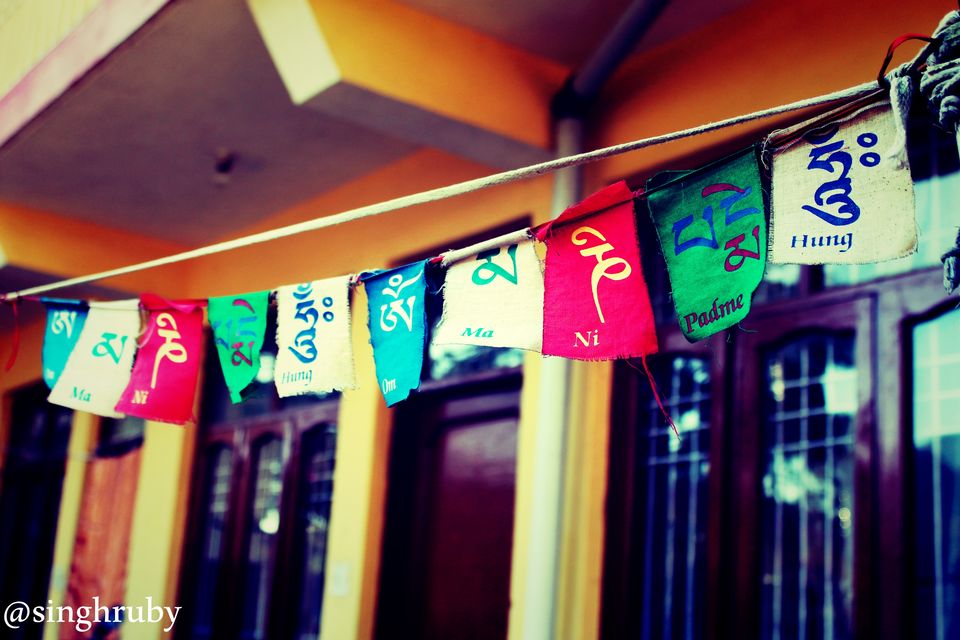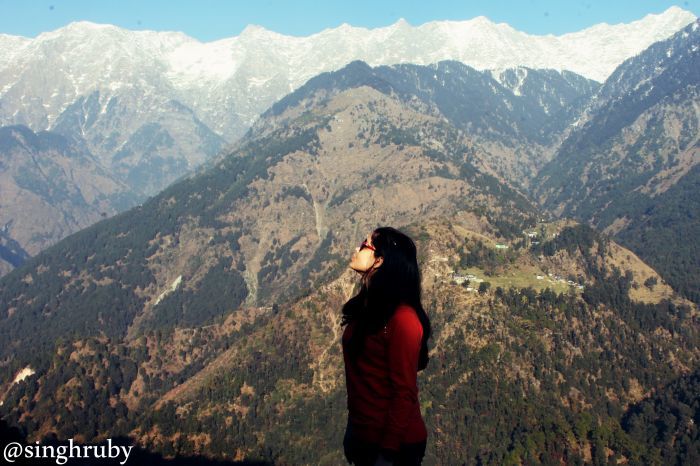 Mcleodganj is a suburb area of Dharamshala in Kangra district ofHimachal Pradesh. Mcleodganj has recently gain a lot of popularity among tourists from all over the country. In no time it has become a sought after place for all the travelers. I recently has a trip to Mcleodganj and here is a little that I would like to share with you all. A little guide which would help you in case you are planning a trip to Mcleodganj soon.
How to reach :- If you live in NCR then this place is quite close for you. You can reach here via train, bus or your car. If you are planning to visit by train then you will have to get down at Pathankot or Chakki Bank from there you will have to take another bus or taxi to Mcleodganj. There are many AC, non-AC buses and volves which run to and fro Mcleodganj everyday. It takes around 12 hours to reach Mcleodganj by bus. If you aren't located in the Northern part of India then train would be the most suitable mode of commutation for you. However you can also take a flight to Gaggal which is a small town near Mcleodganj from there you can reach Mcleodganj very easily.
Where to stay:- Mcleodganj has emerged as a popular tourist destination which is attracting more and more tourists every season. You will find a number of decent hotels to put up. We stayed in hotel Golden Wings and had a good experience. The native people are very soft spoken and courteous. So pick up any hotel based on online ratings and review and I am sure you won't be disappointed.
What to eat:- Even though you would be at a very high altitude still you will have no trouble in finding food from your region. Almost every corner has a Punjabi eatery so food is also not going to be a problem in Mcleodganj. Few things that you should definitely try there would be their road side hot and steaming Momos and Omelette. I will also recommend paying a visit to the Tibet Kitchen for some authentic Tibetan food. You will find tea stalls at every nook and corner to combat the low temperature of Mcleodganj.
What to see:- Mcleodganj is more about peace and tranquil rather than hustle and bustle which is very common at every hill station. Places that you must see in Mcleodganj are Dharam Court, Dal, Naddi Point, Bhagsu Temple, Bhagsu Waterfall and Dalilama Temple. I will write a separate post explaining each location in detail. Along with these popular places a stroll in their main market lane is a must so that you can get a hang of their real lives.
What to shop:- There are unlimited things to shop from Mcleodganj. You will have plethora of options buy from. You can buy amazing woolen items like muflers, caps, gloves and leg warmers. The more exciting thing about these items are that they are made then and there. You can even ask them to make it as per your selected color combinations. Isn't it cool. Apart from it you can buy jewellery, antiques, wooden items and shawls from Mcleodganj.
What not to do:- As a tourist and as a traveler I would urge everyone from this post to abstain themselves from littering here and there. Please don't make the place dirty by throwing wrappers, tissues and other things here and there. Even if we don't live there it is our utmost responsibility to keep the place clean and tidy. Another thing that I would forbid all of you from doing is haggling with the local shopkeepers. I had observed that it made them very irritated and restless. They work with a lot of effort and tenacity. The prices are not very high so you can skip the negotiation part and pay them well for their share of hard work.
This trip was first published on http://singhruby.com/.
Frequent searches leading to this page:-
Mcleodganj Trip, Hhow to go to Mcleodganj, Best Way to reach Mcleodganj from Delhi