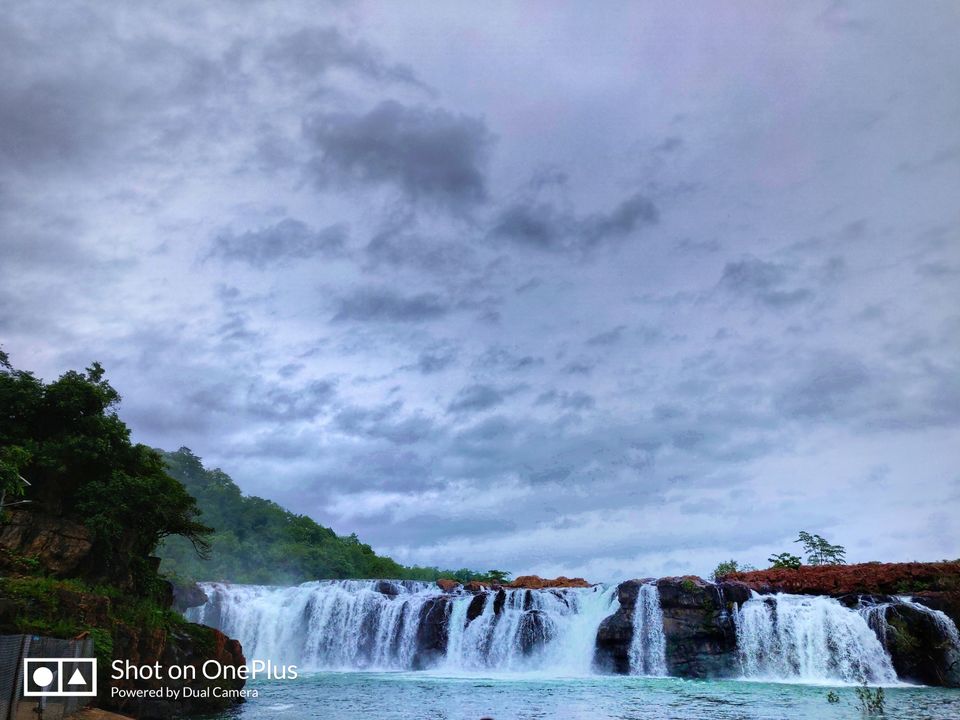 Monsoon is almost going to get over, So awake the crazy biker junkie in you and go for this beautiful waterfall. The distance is arround 280 KMS(from Uppal,Hyderabad).
Bogotha waterfall is located on the cheekupally stream in the mugulu district of Telangana and the best time to visit is from august to october, mostly during or after monsoons.
The water fall is mesmerizing, but what makes it worth it is the journey. To reach Bogotha Waterfall you will cross some beautiful landscapes, villages and Forest area.
The waterfall can be covered in a day, but if you want to halt for the night then you can book some accommodation in the warangal city.
We started from Uppal(approximately 40 KMS away from Hyderabad city center) at 5 in the morning, and stoped for tea break arround 7 am and then for breakfast arround 9 am and finally we reached the waterfall at arround 10:30 am.
Its better to stop for breakfast at warangal because after that there are very less good and hygienic options available.
Parking for bikes and cars is available arround 1 KM before the fall, the rest of the distance can be covered by walk or tuk-tuks are also available for elderly people.
The waterfall drops from a height of 30ft in many parallel stream, that makes it look like a mini version of Niagara falls. Swimming is also allowed, but in the safe zone away from the Falls.
Changing rooms and Bathrooms are also available and are neatly maintained by the authorities.
Food options are really limited, hence it's better to carry your own snacks and stuffs.
Happy weekend 😊