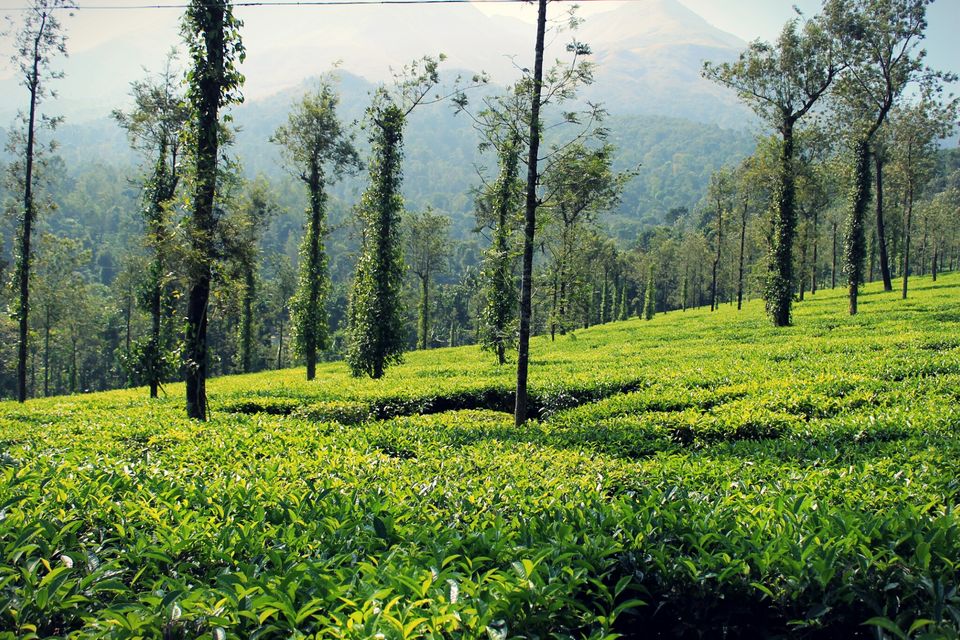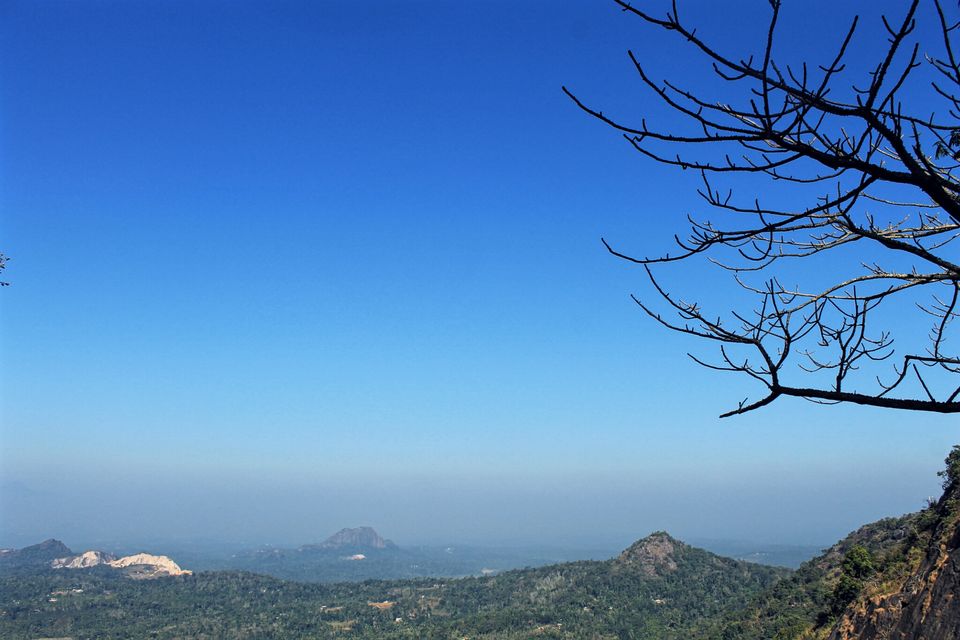 We are supposed to leave to Wayanad at midnight. It's dark outside. The distant sky has no stars to flaunt. Absolutely none. The cold creeps in as the time flies past 9. I sit down, legs crossed, to help myself with my aunt's cooking while the kids watch the characters on the idiot box.
I trust my own two hands to feed myself. I have no intention to use artificial tools (read fork, knife, spoon) on which the world relies on to feed themselves. Eating with hands. Underrated pleasures of life I guess. But then, it satisfies.
2 more hours to kill and I've got nothing great to do.
"Given a chance, always invest on skills or experience, rather than things". I smile, remembering that one friend who told me these words as I stare at the hands of the clock, slowly ticking, second after second. I look at the itinerary once again and nod vehemently with a grin on my face, ready to hit the road. The rucksack sits at the corner with the boots next to it.
The itinerary for 2 days goes like this.
Bangalore - Mysore - Gundlupete - Muthunga Wildlife sanctuary - Sultan Bathery - Edakkal caves - Kalapetta - Kuruvadweep - Kalapetta - Pookode lake - Lakkidi view point - Chembra trek - Soochipara waterfalls - Mudhumalai tiger reserve - Bandipur forest - Mysore - Bangalore.
12 am. We leave Bangalore to revisit Wayanad - The land of beauty. We wish for a soul refreshing run and talk about a million things. Everything from things making sense to utter batshit. Crazy friends. Time flies and the ladies doze off. So do I. Usually we don't "sleep well" unless we lay our entitled selves on a big ass mattress. But today is a different story. We doze of anyway, leaving the nocturnal owl to do all the driving.
6:30 am. It isn't until Berambadi forest that I wake up. Seems epic here. The road leads us inside the lush green forest with the mist covering every other aspect. The fresh breeze, the morning mist, the sweet chirp, the rising sun, the untouched wilderness, all in one moment. "This is why we travel", I say to myself. And when we travel, we don't just travel. We Travel. We Explore. We Learn.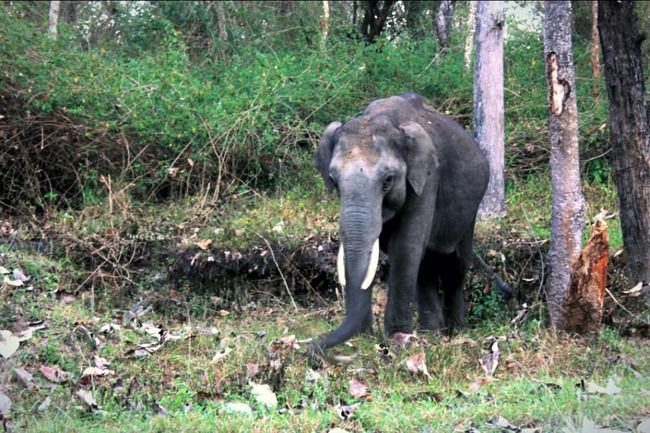 8:30 am. How many times while going on journeys, you come across a fork in the road or a board with directions to a place of which you have little or no idea of, but somehow urges you to visit it?. Edakkal Caves - The natural caves at a remote location in the western ghats with prehistoric carvings on the walls. Remnants of stone age writings of Neolithic man dating at least 6000 BC, aptly indicating the presence of prehistoric settlement in the western ghats.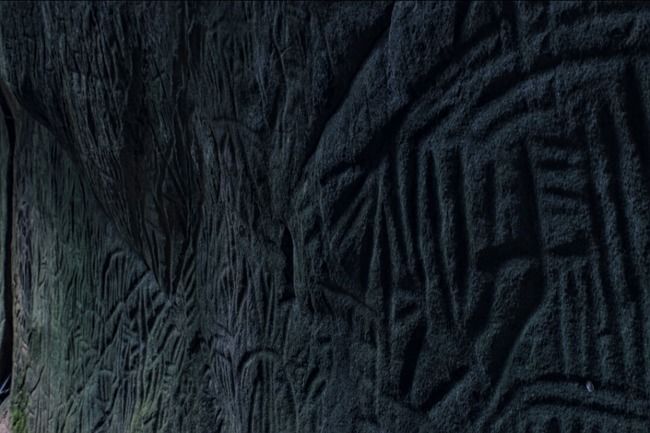 I nap like a cat until its time to hit Kuruvadweep. Kuruvadweep - A protected river delta, a river island on the Kabini river, about 45 kilometers from Kalapetta. We had only seen pictures of this beautiful river island among the lush green forests with rare kinds of flora and fauna. And today happens to be our rendezvous. With the mysterious island.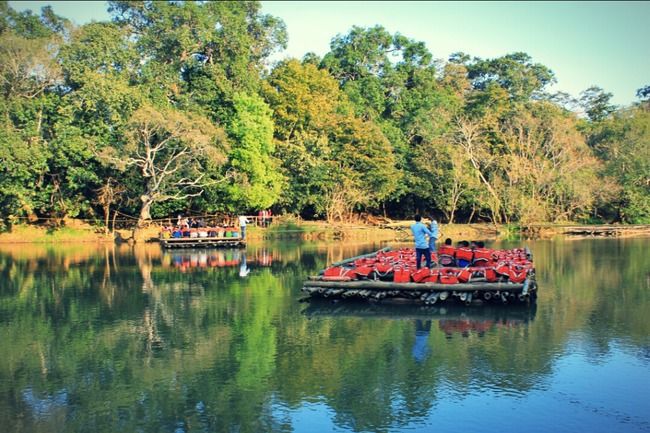 10 am. Pookode lake welcomes us. The first look at the lake is overwhelming. The beautiful lake nestling amidst rich green Sahya Ranges and mountain slopes with water lilies and blue lotuses quaintly swaying to the morning breeze on one side and water trees canopy the manual and motor boats on other is such a sight.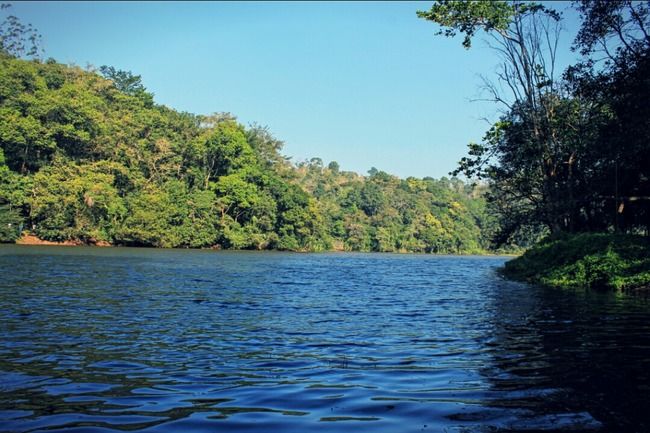 The next thing we realize is buying tickets at the Chembra. Tickets for the much awaited (at least for me) Chembra peak trek. But not before having a thought at Lakkidi view point - A place where we could sit and just think, that nature and humans, share a deep link.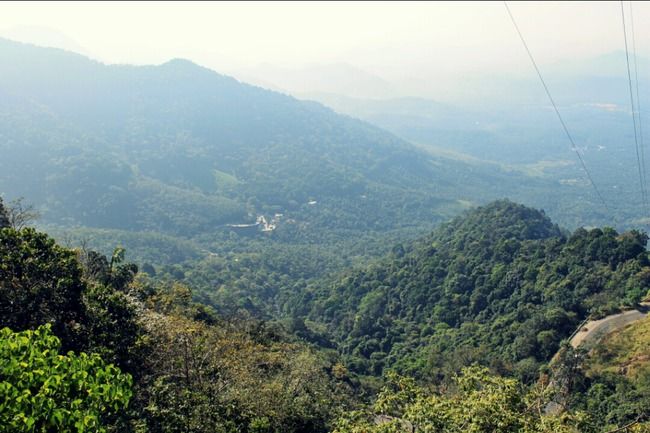 5 pm. We are at Soochipara falls. On our way here, we find proof of ingenuity and affinity for art. All along the way, we find splash of colors adorning the trucks and building and shops, leaving us thinking. The people here take pride in the things they make from hand. They put their heart into it and that's what makes their work so special.
3 kilometers of winding turnpike with dense coffee and pepper plantations with red and green and dark brown beans on one side. And a drop on the other, we reach Soochipara falls. Also known as Sentinel rock waterfalls, Soochipara is a three-tiered waterfalls surrounded by deciduous, evergreens and montane forests. Bamboo trees with light green leaves do a canopy as we walk.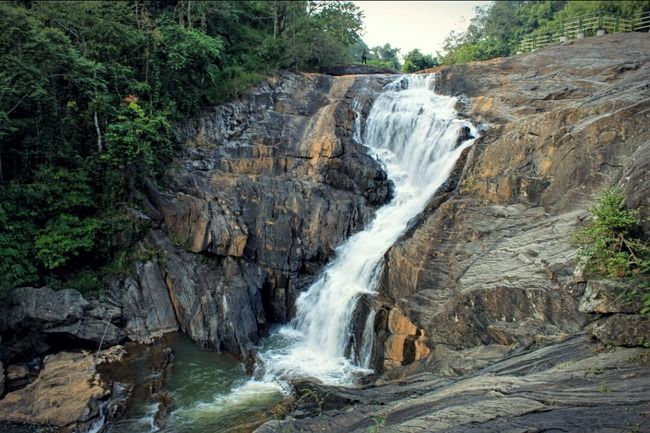 We meet some animal friends on the way. Friends who make us smile, make us feel happy just by looking at them. Elephants and deer. They just don't give two f***s to impress us. Trumpeting and nibbling away like they're the boss. Watching us encroach their territory. Probably cursing the human kind. Well, I'll never know what they're thinking. They just might be thinking "how does it feel to do cartwheels?". Well, I'll never know.
Alluring enough?. It allures us too. And we start trekking up the stairs. 350 odd stairs. Enjoying the green vista and hues of blue of the far sky. The caves are actually a chasm of fissure of the huge rock giving way to a very spectacular sight. And the petroglyphs are strangely carved. Giving way to a world of learning to say the least.
We're in and out in a couple of hours to window shop at a few local shops at the parking. The place is filled with memorabilia, wooden carvings, bangles, hats, strangely smelling medicinal herbs and whatnot. We don't buy anything. In fact we don't need anything. We're just here for the love of the ghats.
11:30 am. We eat like not so gorgeous monsters. And pay very little for the food. The amount for which it would've easily been 3 folds in any other Indian city. Welcoming riot of friendly ambience.
12:30 pm. A quaint little resort with a honeymoon suite made up of bamboo trees. (Hehehe... Nope, we did not take the honeymoon suite). Anyway, the stay itself seems to be a pleasant surprise. Mental and physical pleasures of fresh air. We stop and we stare. The front lawn, the coffee table, the fruit bearing trees. Everything looks fine. We quickly check in. We are in Kalapetta.
We drive. Enjoying Almighty's garden. The roads are lovely, especially for a road less traveled. The hills are still unspoilt and hopefully remains that way. The winding pavement, the cardamom and coffee estates, the locals with their mundu and white sarees, all ascertain us that the world is not a bad place.
We are at the wooden dock. With a huge wooden barge in front of us. Richly decorated with humans of all kinds. With their life jackets and colorful outfits. We hop in, and the large vessel is carefully Maneuvered. Inch by inch. By pulling. And more pulling.
The island has more sights and sounds than we can imagine. Sound of the wind, the music of the leaves, the chirping of the birds and the buzz of the bees. All come together in perfect harmony. Much soothing for the ears. It's relaxing to say the least. Such is the beauty of this island that a stroll through the green forest can drive away the worst worries from one's life.
They bring us back to the mainland. We wish we spent more time on the island. But then, we were the last ones out. They had to push us onto them barges to get us away from the island. We never wanted to leave. Especially me.
On our way back, we talk about people from the big cities. People from the metropolitan. People who get so very engrossed in the act of making money that they forget who or what they started making it for in the first place. People who just have money and are not rich. You know what I mean. But then who are we to judge them.
We search for a local tea shop. And in our search for the local chaaya (that's what people over there call tea as), I try my hand in speaking Malayalam and fail terribly. When I say terribly, I mean downright terrible. But then who cares. I'm here to learn. In fact, we all are. I've got no regrets.
Its late evening and we are at the buzzing main streets of Kalapetta. Looking for something authentic to the place. Something native to Wayanad. Something which we don't find back home. But then, we can't find anything. All we can find is people of all regions and races. Much diverse?.
10 pm. We call it a night.
The next day.
I can see the light of Dawn. The everlasting darkness fading. Cold leaving my bones. And the warmth of hope filling them again. I stand alone watching the sun; Watching the sun rise over the mist filled hill station. Nothing is greater than seeing the god of light. Nature's beauty. Not appreciated by many because its free?. I'll never know.
8 am. We are wandering like crazy gambling lunatics. Looking for Kerala breakfast. And in our search for typical malabari breakfast, we end up in a local tea shop which also served Kerala's first meal of the day. We indulge in it. Face first. And gulp it down with authentic Chaaya.
We take a stroll on the pavement next to the lake appreciating the mother nature and all its riches. Taking pictures along the way. The place is definitely "up there" when it comes to choose a place for a pre-wedding shoot. With scenic beauty everywhere, Pookode lake is pure joy.
12 pm. A ticket for the Chembra peak trek costs 750 rupees for 10 people. But we are only 4. I convince a couple of young couples to share a ticket with us. People with crazy hairstyles and fluorescent colored glasses probably visible from 2 miles away. Hey, I'm just saying. And we all walk. At the base of the peak , they check our ticket and let us trek.
One of the most beautiful treks in South India, Chembra peak trek is a definite stop for those crazy wandering souls, with a passion for trekking and admiring soothing natural beauty. And when I say crazy, I don't mean people who are off, I mean people who are not the typical "work machines" you see in your daily life. Eat. Work. Sleep. Nope, not them. I mean people who have a happy feet syndrome, people bitten by a travel bug, people who sleep next to their travel backpack and everyone connected to the above traits. "Long live the reckless and the brave".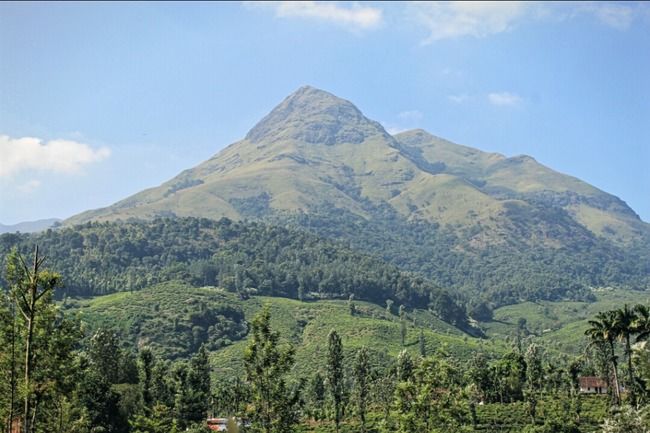 I think I'll save Chembra for my next article. I'm sorry.
The place looks stunning with fresh white water falling on the rock bottom below making a pleasant sound so soothing for ears. The sight itself makes us happy.
I wish to do rock climbing here. It would definitely make a kickass spot to do that. But then, I'm quite not acquainted to the sheer adventure sport. In fact I don't even know the ABC's of it. Well, that doesn't disappoint me because according to the laws of physics, bumblebees shouldn't be able to fly. But they don't know physics, so they fly anyway.
So, next time definitely.
Its getting dark and we have to reach the reserve forest check post before its too late. The forest officials do not fool around when it comes to letting people in after the the specific timings to enter the dense forest. They just can't afford people to get eaten by wild cats or mowed down by tuskers or rammed around by wild bisons.
On the highway before the forest check post, the stars light our way as we stop for tea. We know our 2 days getaway is coming to an end. And then BOOM!. Emotions. We are totally missing those places now. We do not want to go back to the hustle and bustle of the big city that we call our home. But then, the pollution, the noise and the utter chaos wants us to get back. We can't help but go back to the big city. Or can we?. Let me think.
Untouched wilderness where you've 99% chance of meeting wild animals.
The natural caves at a remote location in the western ghats with prehistoric carvings on the walls.
Wayanad's hub.
A protected river delta, a river island on the Kabini river, about 45 kilometers from Kalapetta.
A beautiful lake filled with waterlillies and lotuses.
One of the most beautiful treks in all of south India.
Also known as Sentinel rock waterfalls, Soochipara is a three-tiered waterfalls surrounded by deciduous, evergreens and montane forests.
Frequent searches leading to this page:-
top wayanad tour package for couples, top wayanad tour package for family, top wayanad tour package for 2 days, top wayanad tour packages with price