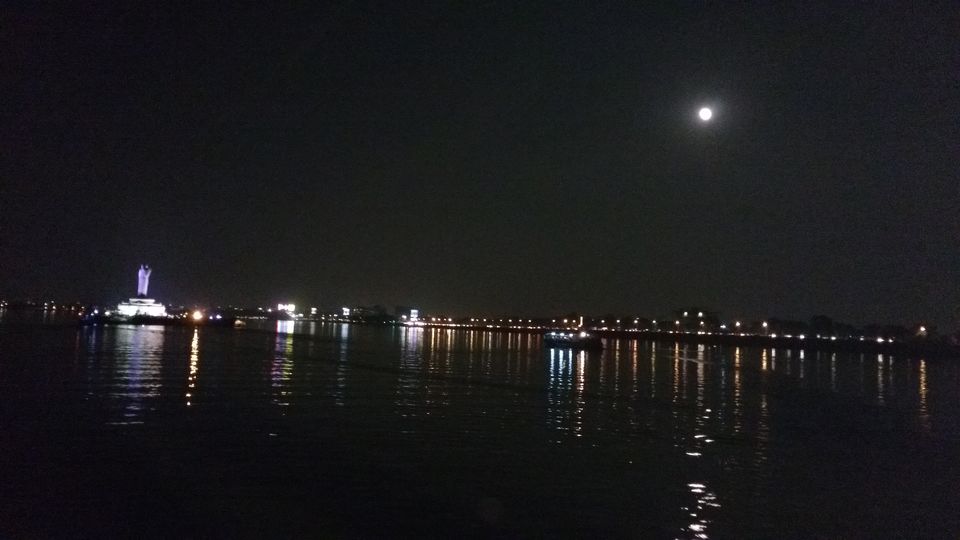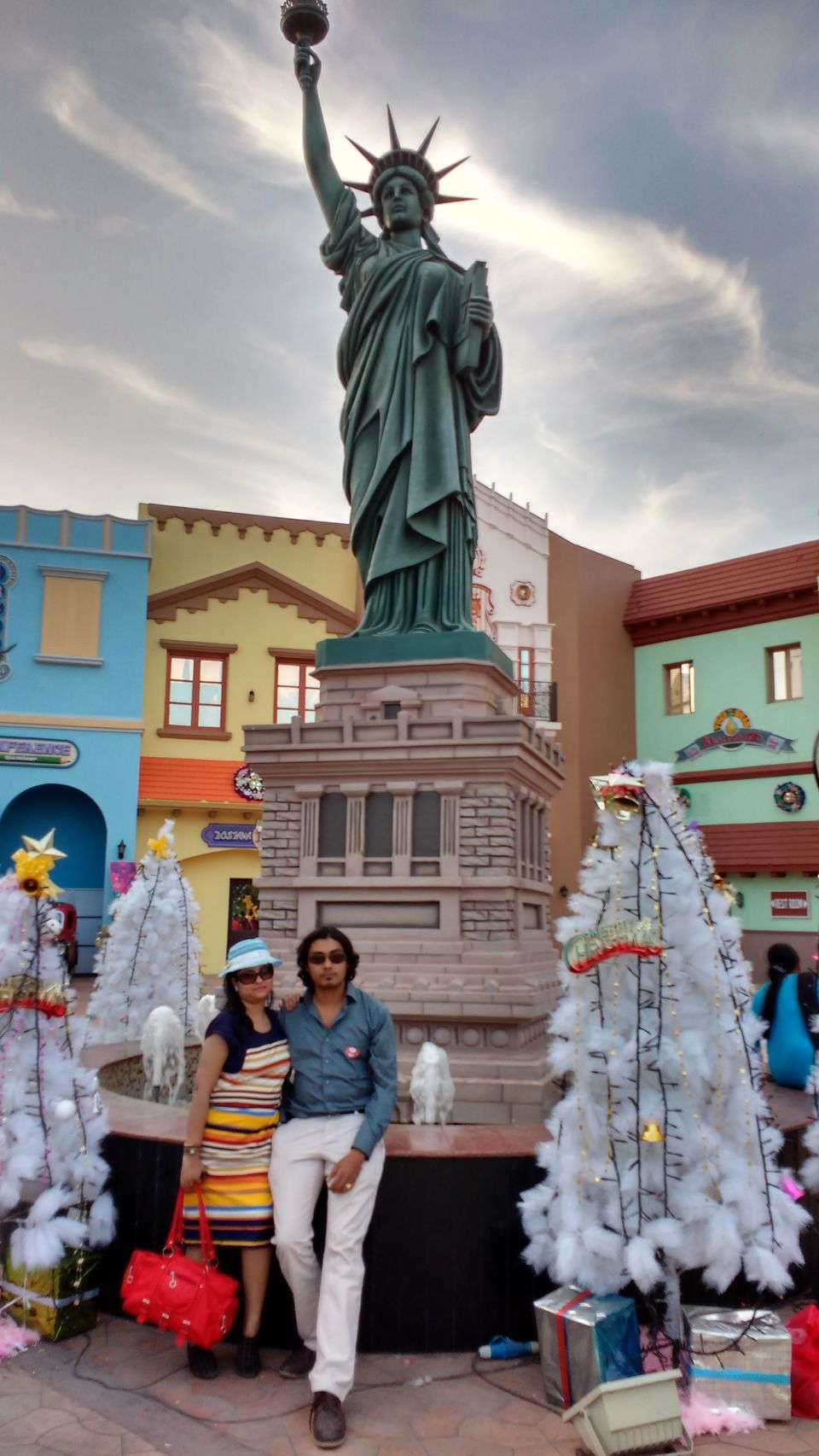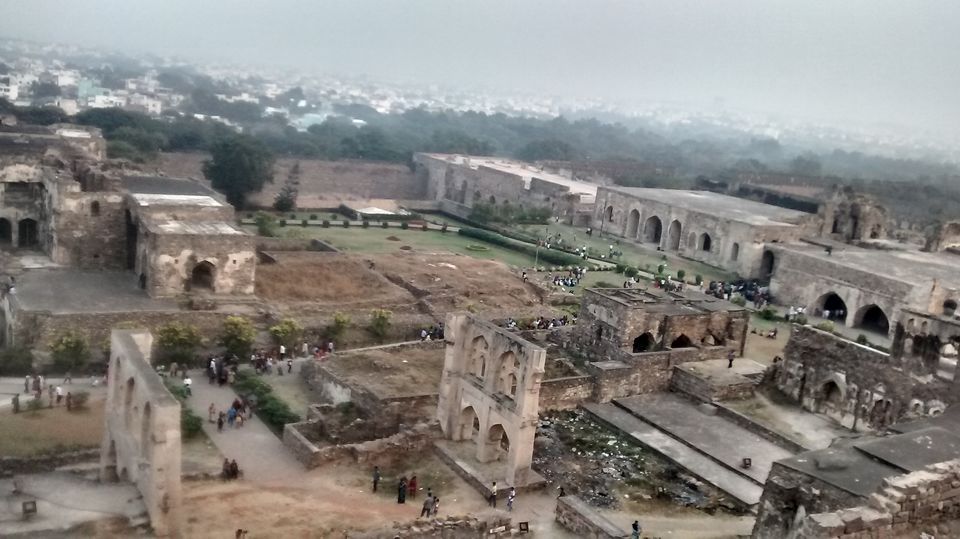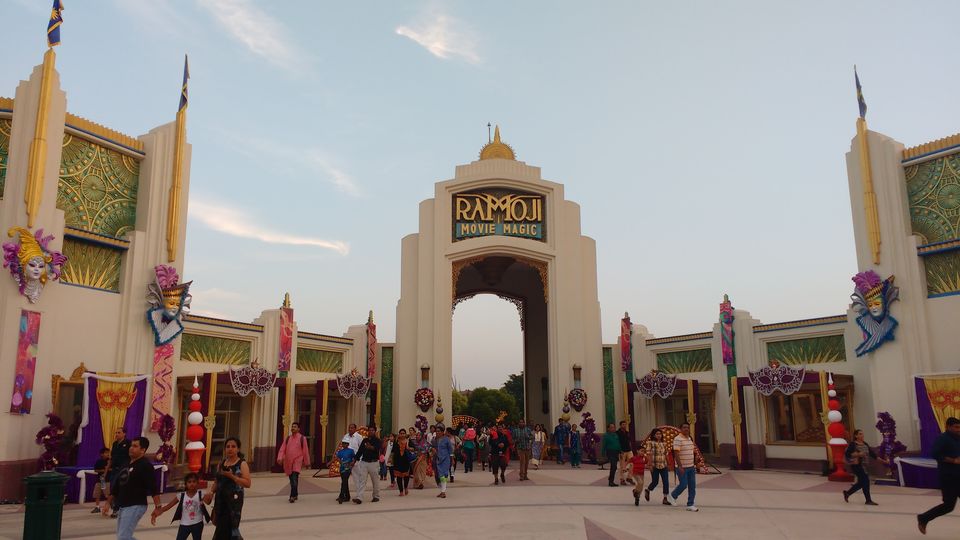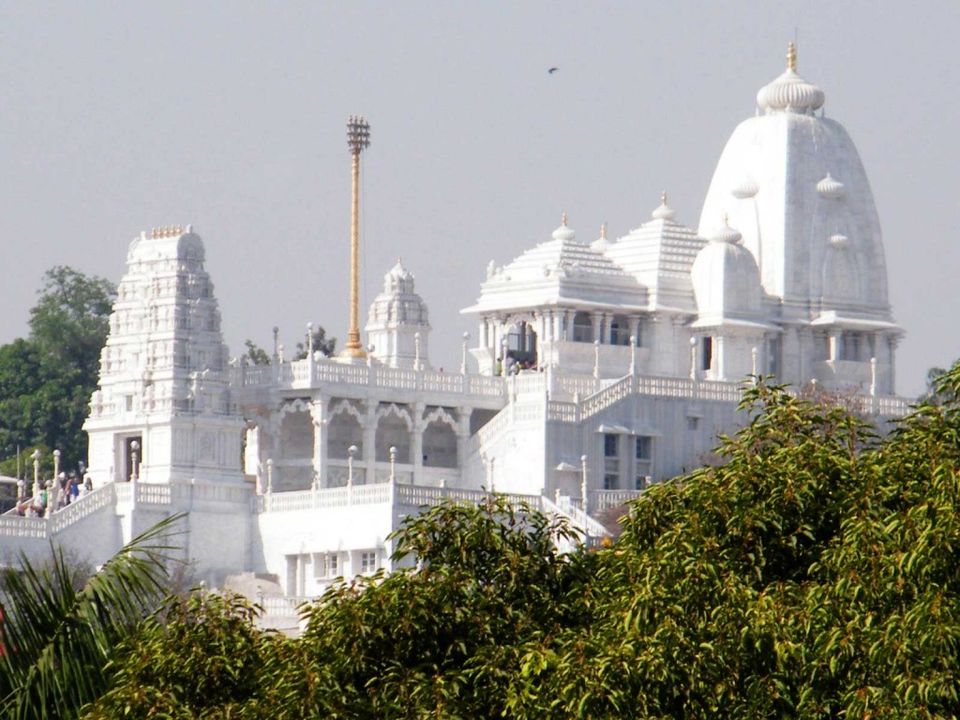 It was year end and we had a vacation pending to Hyderabad at my sister's place. This trip was not one packed with a predefined itinerary, but more about spending time with my family in a different city.
Me and my wifey got down at Hyderabad at around 10 pm, and the first thing that caught our eyes was the huge airport.
We quickly got a Uber cab, and it was one long drive to reach Miyapur, bit outskirts to the city. The 6 lane Outer Ring road, surely enthralled the drive experience, giving us dreams of a overnight long drive to Bangalore. The huge skyscrapers and the mighty advertising banners, had one thing written clearly in it, confidence. The city thrives with high energy, evident from the big brand names like Google, Amazon, Microsoft, and the youth who are swiftly versatile, be it in language or their skills.
Entering at Hi-Tech City, gives you a real visual retreat. Impressive architecture in the IT parks, aristocracy in the hotels like Trident, all adding glory to the name "Cyberabad".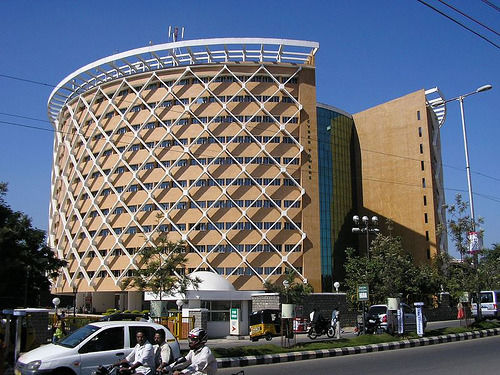 Day 1: It was a late morning for us. After a delicious home lunch, we decided to leave for Birla Temple in the afternoon. Be it hospitals, science museums or temples, the Birla's are ruling everywhere and it was no different in this part of the city as well. I am not a strict believer of idol worship, but the remarkable white marble architecture made me climb up the stairs. The top of the temple gives you a skyscraper view of the Hussain Sagar lake running close by the city road, bringing me memories of the Mandavi river in Panaji. You could feel the faith when you see the queues running inside to reach God Balaji. To me, the place was ideal for photography, had these cameras been allowed inside. Nevertheless, the visual pleasure of seeing the city basking in the cool winds was no less than worship to me.
We start for Hussain Sagar lake in another 40 minutes. The rush of crowd made us feel that it was Christmas time, and selfie's were a need of the moment. The Buddha statue was lit up and the full moon night had just the right ingredients for natural light photography. We boarded the family cruise, where we were entertained by music and dance. A high energy crowd did make me tap my feet, as I kept watching the graceful Budhha glowing amidst citylights.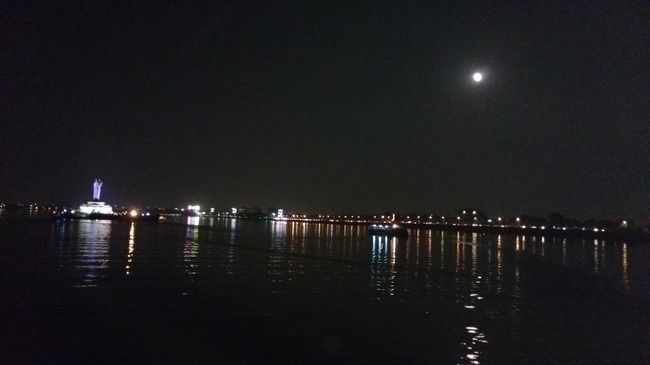 Day 3: Day 3 was the most awaited one. Why not, if you are visiting the world's largest film city!! Built over a area of 1660 acres, Ramoji Film City is a complete entertainment package starting from the tiny tots to the older lots.
Soon after buying the tickets, the bus arrives which takes you to the terminus within the film city. Seriously, you will feel like you are inside a city, unless somebody tells you that this was all custom built! Every movie buff, should once be here, not only to have the architectural pleasure, but also to satisfy much of the subtle photographic desires !!
The buses take you around for a guided trip showing you administrative offices, hospitals, airports, Mahabharata sets, railways stations, shops, supermarkets, police stations and many more. And when the guide shows you the Munna Bhai MBBS hospital, the Ra-One airport, or the Ooh-La-La dance spot, your eyes are sure to pop out with amazement. Hawa Mahal, Japanese garden, waterfalls, bird sanctuary, butterfly museum are some more to add to the long list of items that kept me captivated.
After many of our family photographic moments, it was time for a 'Wild West Stunt Show', where the actors sweat out to give us a natural live stunt performance. Truly commendable it was !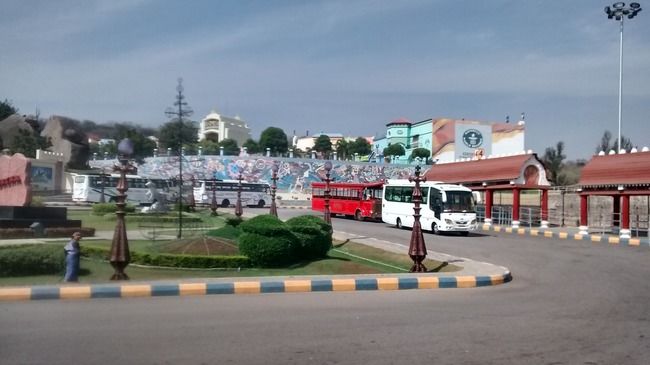 We reach at around 11 pm at my sister's place.
Day 2: If you are in Hyderabad, and you haven't tasted some of their Nizam delicacies, then you sure have missed something. My sister made sure we did'nt, when we had our lunch from Paradise Biriyani. It was delicious and quite significant in volume as well.
After this sumptuous Nizamese treat, my wife felt like reliving a bit of the history as well. So we decided to go to Golconda fort in the afternoon. A big massive fort having 80 separate architectural units like granary, prison, bathing arena etc, its no less than a township built back in the 16th century. When we climbed up to reach the highest point, I could feel how a fort actually provided a great helicopter vision of the whole territory. The cannons must have been fired many a times to prevent the enemies from coming in. This place has lot of history written in it, and if you really want to go deeper into it, you should come with a guide here.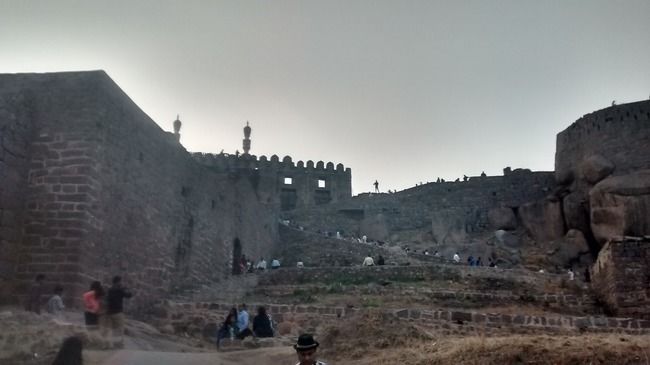 Without wasting much time, we boarded the toy train for a journey to India through Baghdad, Spain, Italy, Rome, USA and UK. All this in a duration of around 15 mins, as if you are going through a gallery of dolls and artifacts, giving an essence of a 'Filmy Dunia.'
Post lunch, from one of the many restaurants within, we chipped in for a show of 'Movie Magic'. It was 4 pm and the hall was fully packed. A wonderful show depicting the background technicalities of movie making. It was a kind of live movie making experiment, and the best part, it made me realize the amount of effort put in by the people behind the scenes. From shooting, to sound effect, to hall premiere, it was like going through a long journey in a span of 20 minutes.
While coming out, I was doubtful whom to pass on the credits for a successful movie - only the superstars? Or the more intelligent minds, who make the aritificial look and feel real?
I have lots more to cover in this energetic city of Hyderabad, but till then, I would recharge my batteries !!