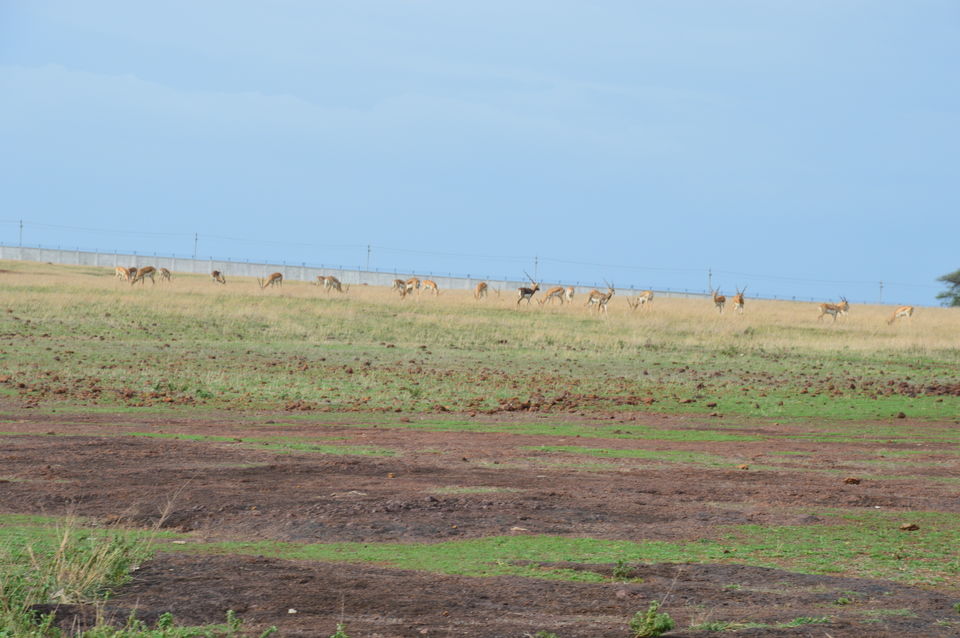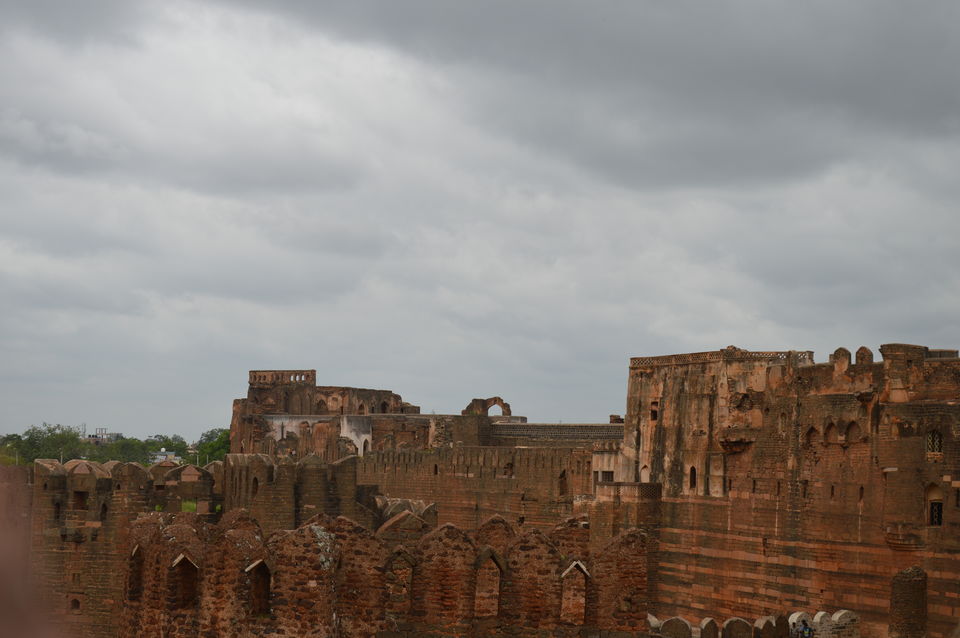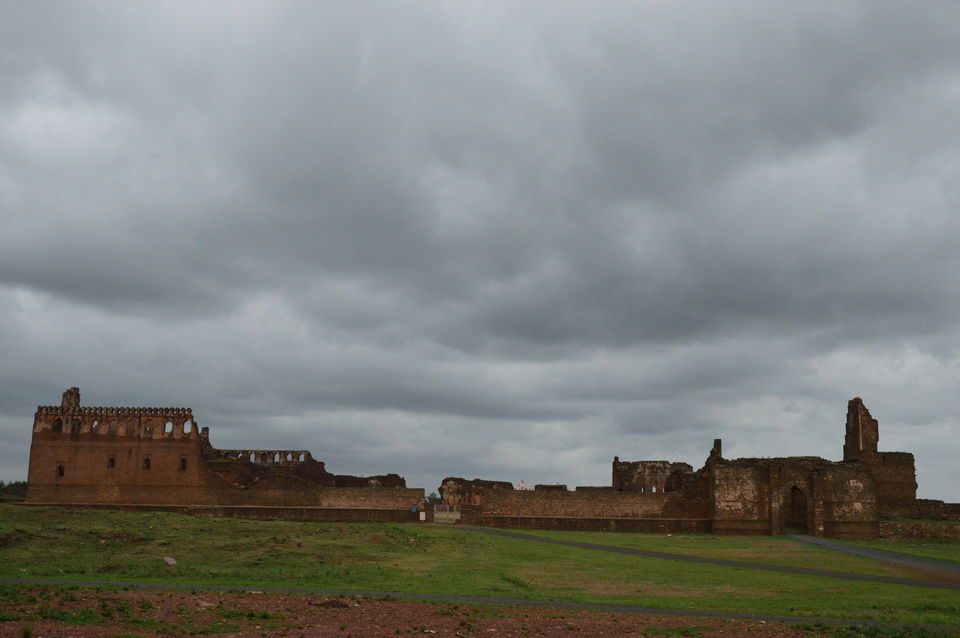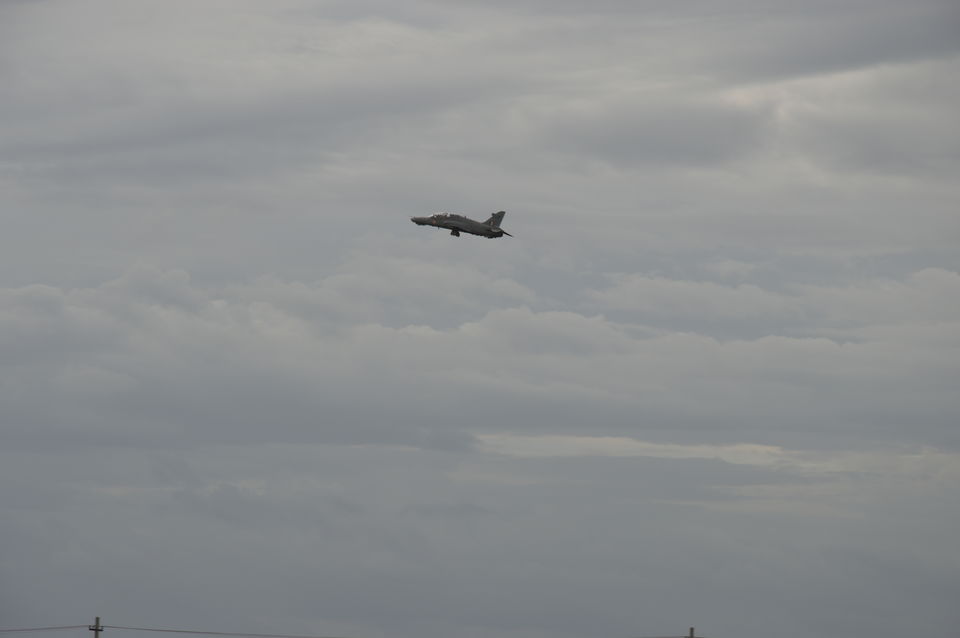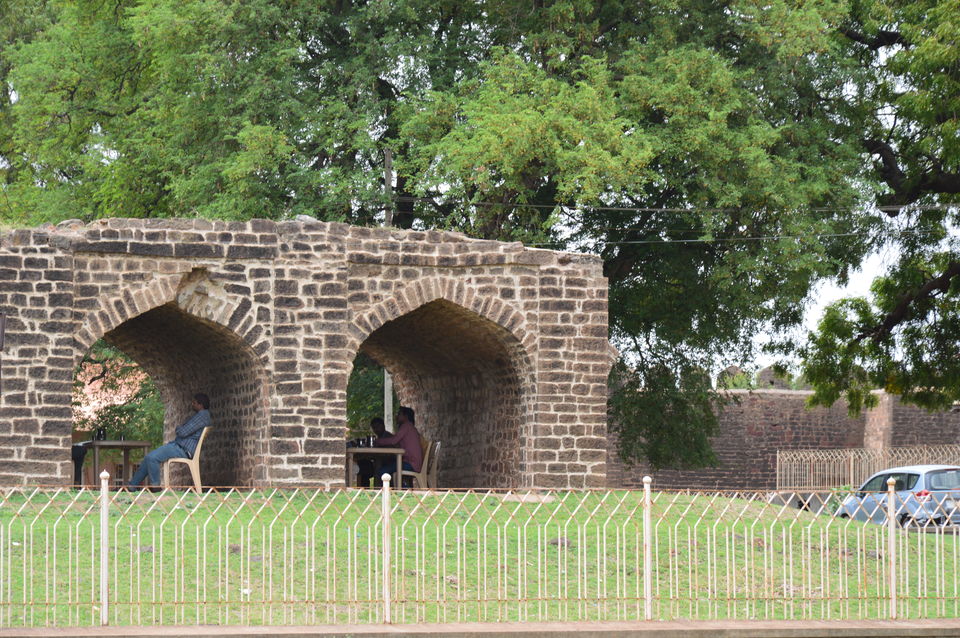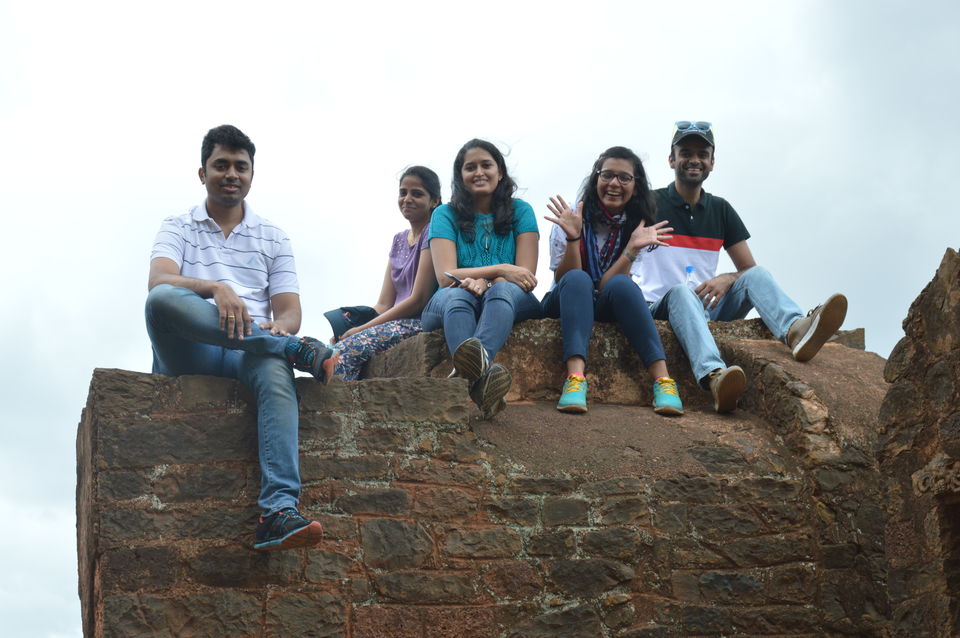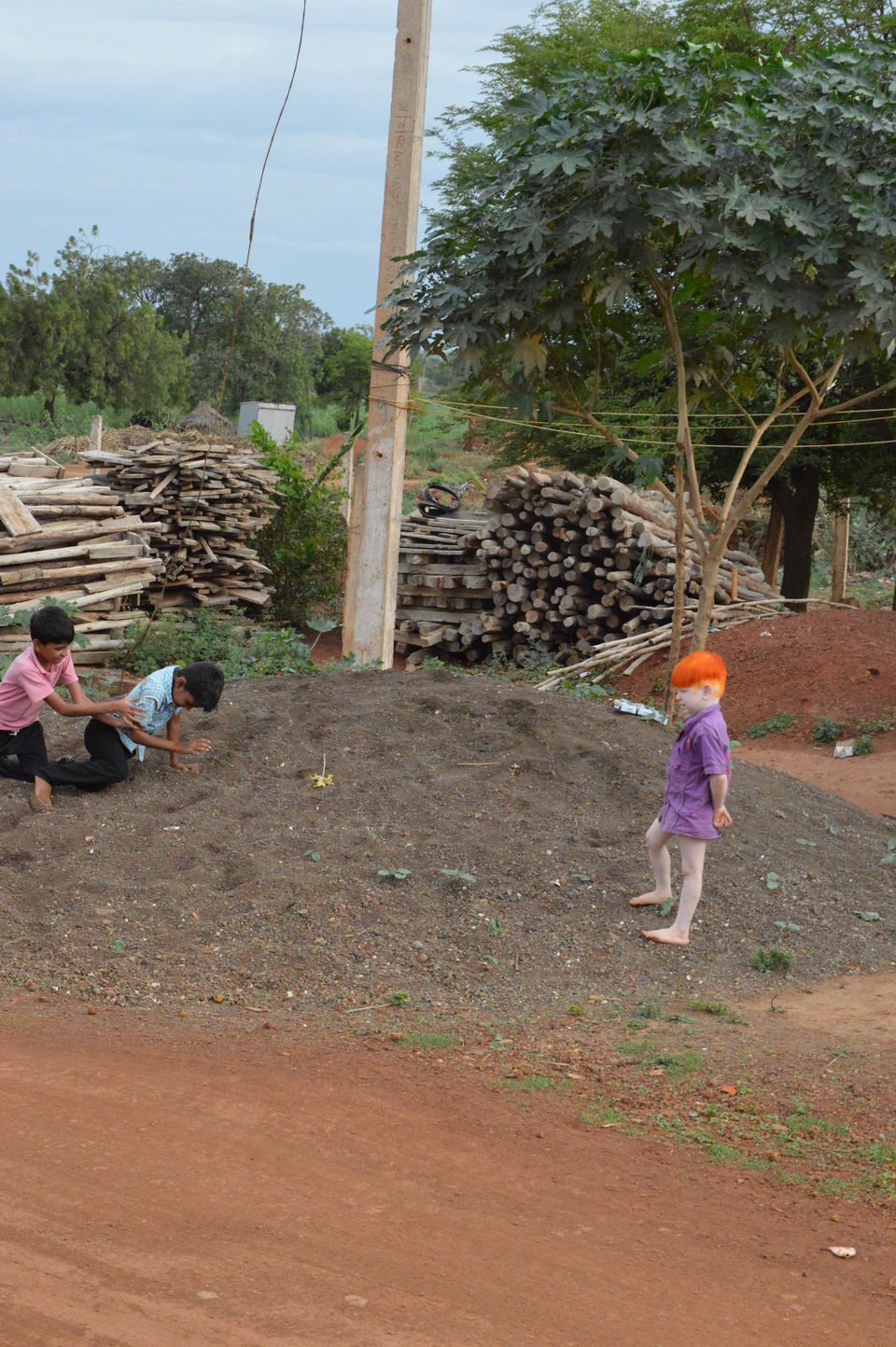 Monotony strikes me very easily, and in every 3 months or so if I do not see some new place I start feeling extremely restless and uneasy. Since I have joined a new organization, it was difficult to take leaves; hence we decided to go somewhere near and around Hyderabad! It dint not take me long to figure out that this time Bidar it is! Since the ultimate motive was to unwind, relax and catch up with our buddies we booked The Black Buck Resort which is around 20km from Bidar town.
God loves us – I really mean it! As with all our trips, even with this one we got a beautiful weather to travel till Bidar. It was a cloudy Saturday and we started comfortably at around 9AM from Hyderabad. This trip is extremely special for me because we had an additional and most awaited member making us now the crazy 6. All our trips commence with breakfast at McD plus coffee at Starbucks. After sipping on the aromatic Starbucks, we embarked our journey to the land of silver works, ancient forts and black bucks àBidar!
The roads were smooth and we could see open endless stretches of land in symphony with our limitless thoughts. With the DJ playing our favorite numbers and after about two hours of constant chitchat and leg pulling the new duo in our gang; I was interrupted by a sound inside my stomach indicating my 'frequent' hunger. To my surprise, there were no proper places to halt and take a break. Since this ride was a short one, I convinced myself to wait and hog on the resort food. After driving for around 2.5 hours our GPS indicated to take a right for our destination: "The Black Buck Resort", again a JLR – my favorite in Karnataka. Then came the real roads a test for our beast again! These so-called-roads will give you a complete feel of the Indian Deccan Plateau; elevated rocks which have been plat-formed and shrubs worn out by vehicles taking the same routes time and again. Finally after a tedious testing of our Scorpio, we saw the huge green gate welcoming us to the resort.
The check in was quick and the resort was practically empty; we 6 being only the 3rd other group! So instead of sulking, we decided to be treated as kings & queens as we had the whole staff and resort at our disposal. We got the choice of cottages – lake facing premium ones. We were exhausted with hunger, hence decided to satiate our stomachs first and then check out the rooms.
We got individual huge cottages all facing the "lake" which had dried up because of no monsoon this season. Practically covered with green patches which were being grazed by cattle – a historic scene for city dwellers! The breeze was wild and the view from our balconies was spectacular. I could sit here forever with the gushing winds and reverberations of the Mother Nature, couldn't have asked for a better place in such short notice.
We got geared up for the 3PM safari ride to spot the black bucks. An army-green colored open safari jeep awaited us; which drove us through the narrow roads of Bidar town. We suddenly heard a roar in the sky – a roar of a fighter jet! The boyish excitement awakened us and we started searching for more jets onto the blue carpet above us. And, it kept coming until we halted near the air force station where we could see infinite open plains and fighter jets taking off one after the other for practice. Far far away through our binoculars we could spot few black bucks along with the normal deers. I somehow was not too excited! Honestly, after Kabini and Dandeli, it was a little disappointing to name city ride a safari!
On our way back, through the village crowd, I could spot a boy with bright orange hair and sheer white skin. When I observed closely, to my surprise, for the first time in my life I had come across an Albino – a genetic defect where your body does not produce melanin, a protein which gives color to your skin and hair. He was a loner and just watching other kids play from a distance. The hard reality of our pseudo-society awakened me. 
Moving through the elevated lands and reaching the resort, famished we ordered some snacks and tea. The restaurant has a striking patio from where we enjoyed the sunset. After freshening we came down to have dinner, and we found the food not so palatable. Since we were the only few people in the resort, the manager was kind enough to re-make some more food of our choice (of course at an extra cost!) along with the 12 year old Chivas (which was ours, again).
Next day morning before we realized, it was time to leave and say good bye to the black bucks and this serene resort. But we had more of Bidar to see – The Bidar Fort. As we packed our bags, driving through the tapered roads the GPS steered us to our destination. I was visiting a fort after ages, probably after school. It gave a rush of excitement and taking me back to my childhood memoirs. The gigantic walls of this fort still is standing tall and protecting the interiors like an ever faithful guardian. Bidar Fort is said to be one of the most difficult ones to capture, because of the multiple lines of defense. With the drizzles on and off, the child in us came alive and we were climbing on different walls clicking endless pictures. We could not see the complete fort, since they have more than 30 monuments inside the fort itself. Suddenly, it started raining heavily and we ran into the small fort canteen for hogging pakoras and chai.
After our rendezvous with bidar fort, we wanted to get our hands on the much talked about Bidri works. There is a small lane, where there are old craftsmen who still do the traditional Bidri work. On the slightly expensive side prevented me from buying any! It is a less practiced hand work on black mental with silver linings, which looks beautiful on sultan jars and other types of centerpieces.
Our last adventure of our trip had to be accomplished with some awesome food – Ashok Dhaba. Pure Punjabi food served under blue and white plastic walls. My disclaimer: please look for neatness and hygiene, just enjoy the Punjabi flavors and eat your heart out. My taste buds screamed for parathas and they were absolutely delicious. With full bellies, we headed back to Hyderabad and promised ourselves to find more places like Bidar, for an authentic weekend getaway.  It took us 5 hours to hit our city and we all started showing symptoms of the very famous "Monday Blues". With black bucks, old fort coupled with great buddies imprint prodigious memories.
Happy Travelling :)