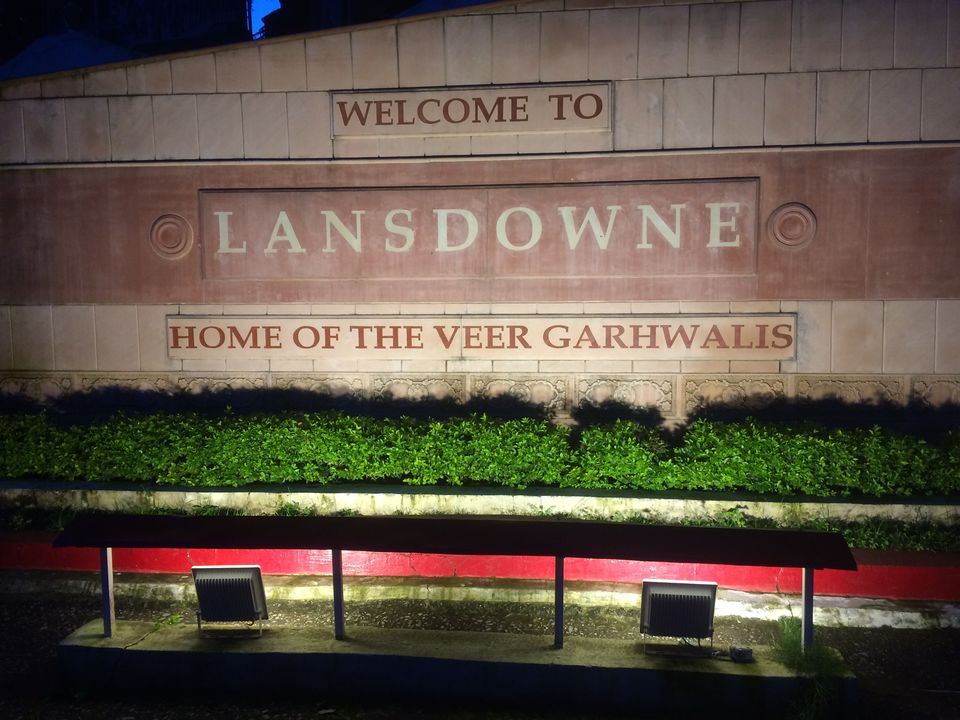 So the Journey begins...
We were 4 people travelling on a bike and a scooty!! :D Yes scooty and trust me it was an awesome experience.. We left from North Campus at 11pm and headed towards Meerut Highway. The route encompasses Delhi-Ghaziabad-Meerut(via Bypass)-Bijnor-Najibabad-Kotdwara-Lansdowne. The total distance is around 290kms and took us around 9hrs to reach as we took halts at regular intervals for a cup of tea.
The road has heavy traffic during the night and the high beams of the trucks may give you a blind spot attimes!!! So its advisable to start early in the morning rather than travelling all night long. Plus the road condition, after exiting the highway, is in a bad state giving us a real tough time.
But the road from Kotdwara to Lansdowne will take all that hardship away and the mesmerizing beauty of the hills would envelop you and welcome you to this abode of "Veer Garhwalis".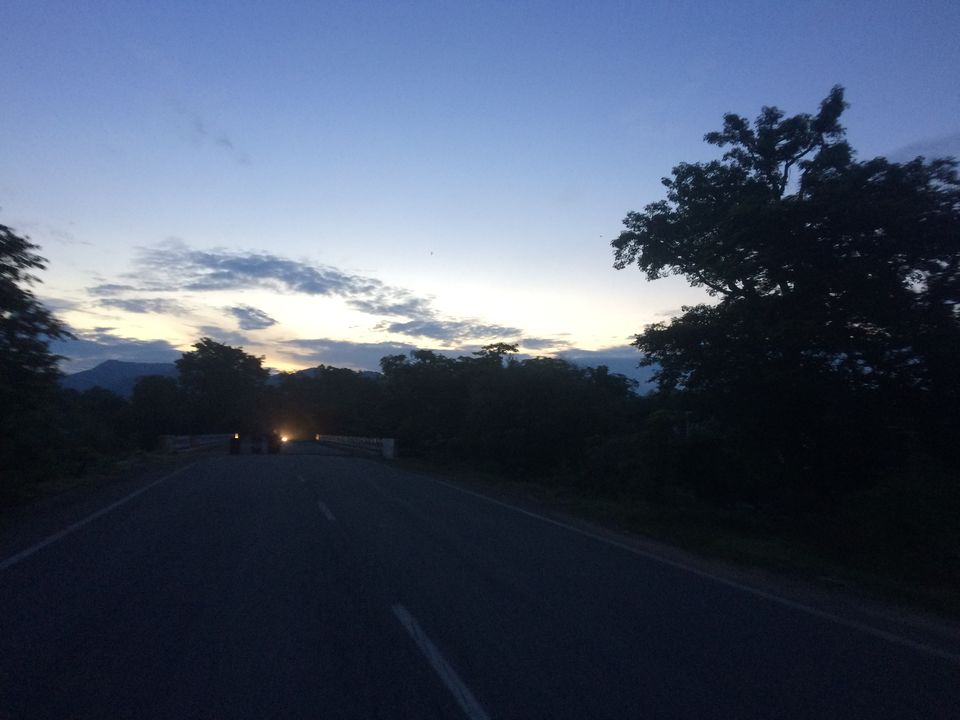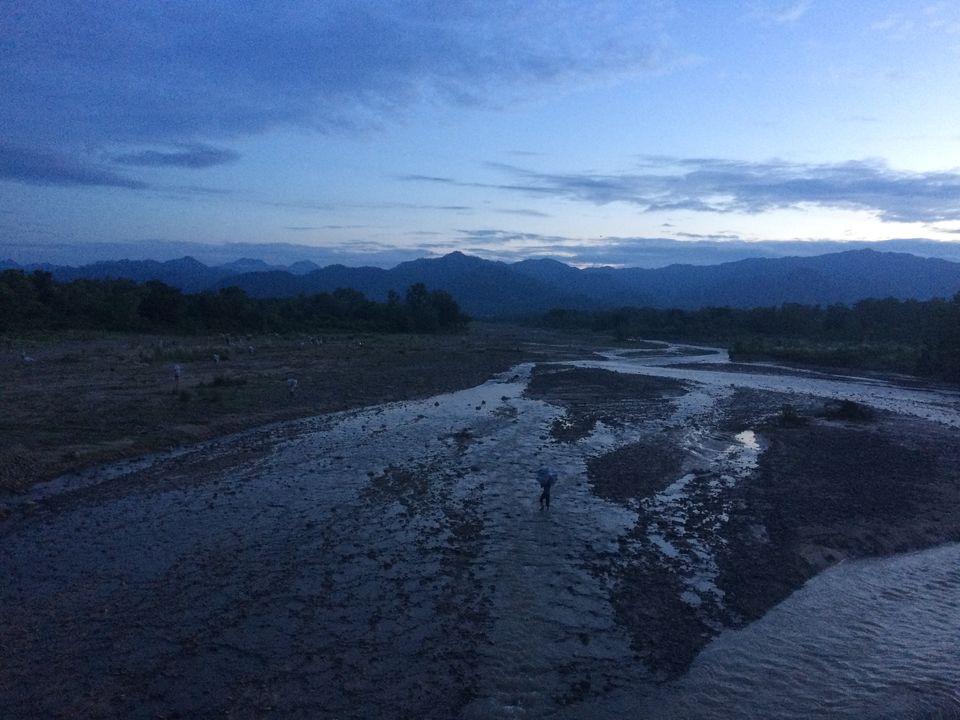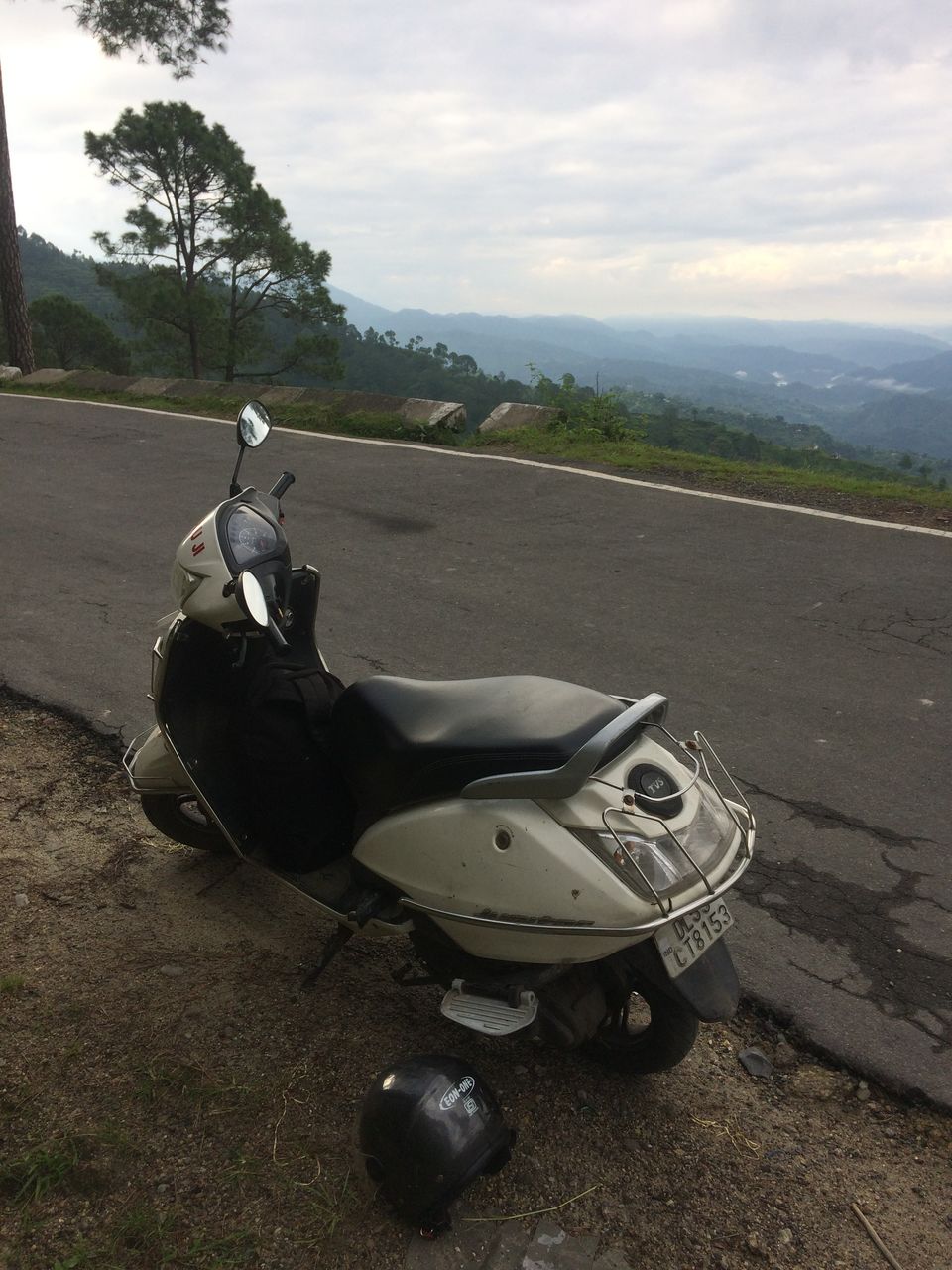 We reached Lansdowne at 8am and started looking for a place to stay. Being a military station, there are a very few options to stay and most of them were not upto the mark. You may find good luxury hotels outside the main town but they are 4-5km away from the center. We finally got one at the main center and it was indeed very good. The food there was awesome and they had got good room service as well. The room costed us Rs.1500 for 4 persons.
After freshening up, we decided to explore the local tourist places and trust me having a two-wheeler in the town was a blessing. We visited Garhwal Regiment's Museum which depicted it's Glorious Past and it's distinguished alma-mater. Entry ticket was Rs. 20. Then we visited famous 'Tip n Top' point which had amazing views, St. Mary's Church, Bhulla Tal (Good place to just sit around and have chit-chats with your friends), and some other view points.
We came back to our room around 3pm to get some sleep as we were travelling the entire night and after a couple of hours nap, went out to explore the local market and try our hand at shopping. Evening had some spectacular views though we couldn't experience the sunset as there were clouds all over. Enjoying tea with the locals and chit chatting with them was another great experience as one realizes the simplicity of those people and a their loving nature. The town has a small yet beautiful cinema hall as well which plays latest hindi movies for Rs.30 a ticket!!!
Overall it was an amazing day, particularly because of the weather with clouds running all over and even entering our room through the window. The only thought running through our mind was," I wish we could stay like this forever."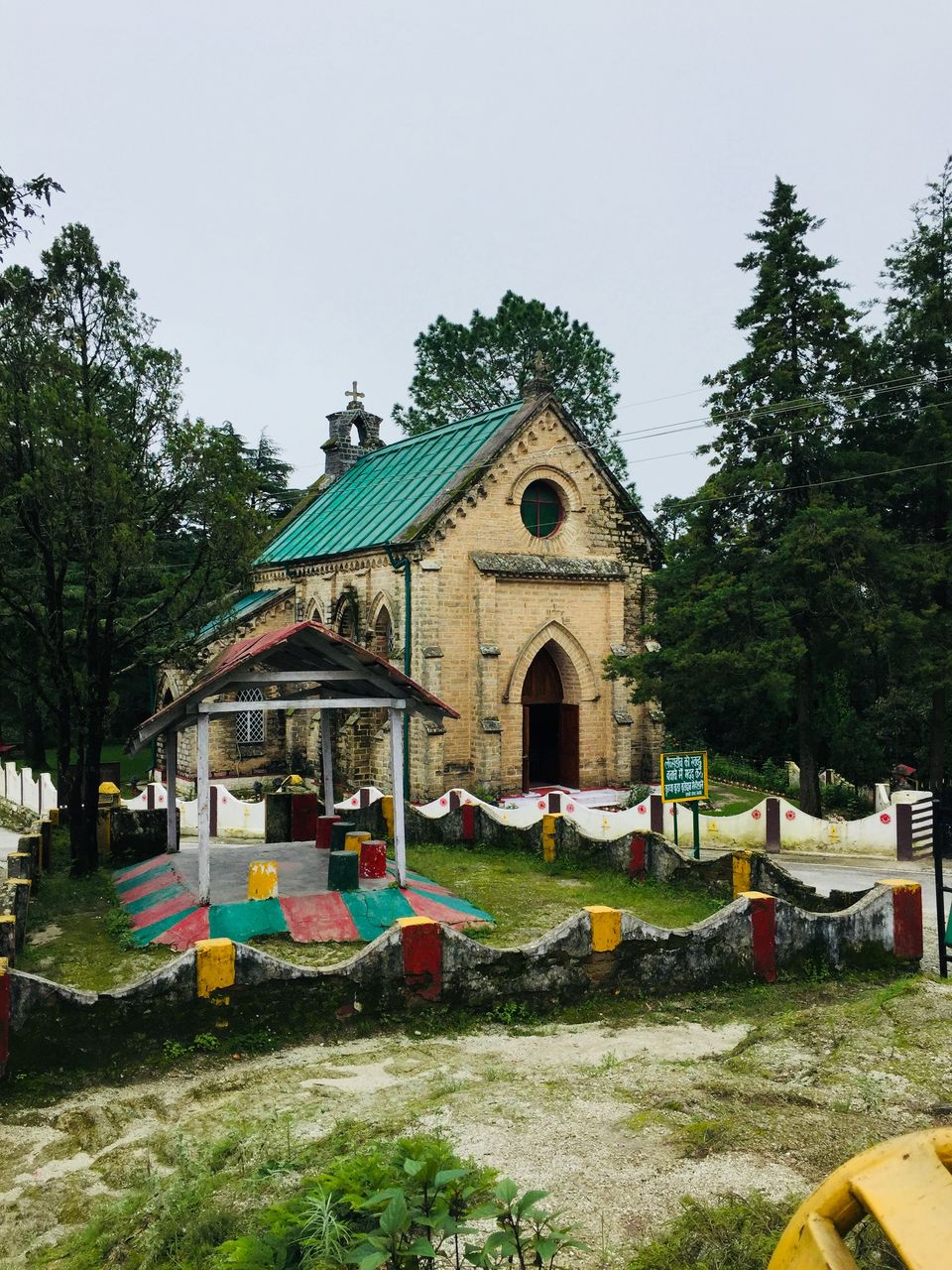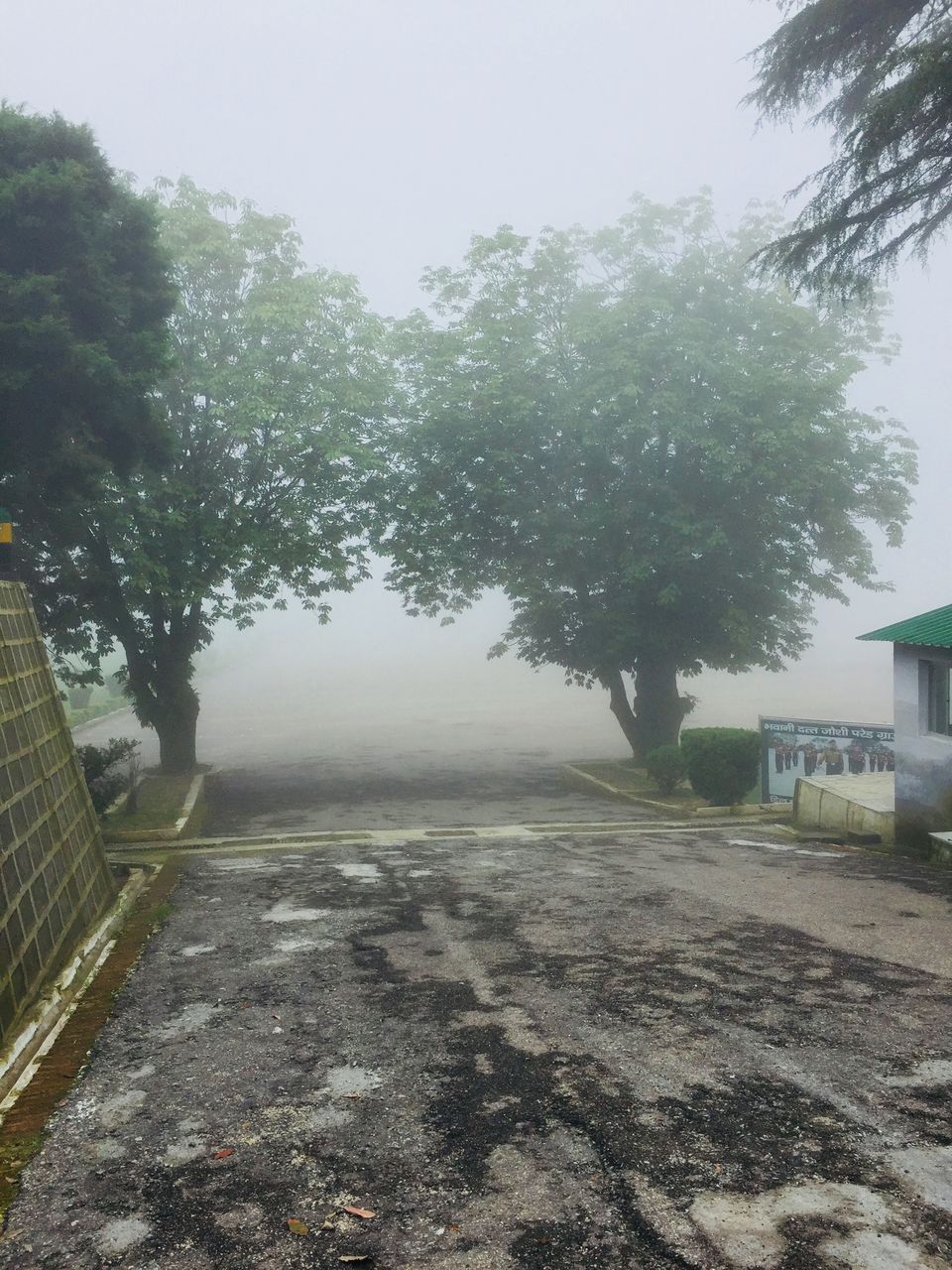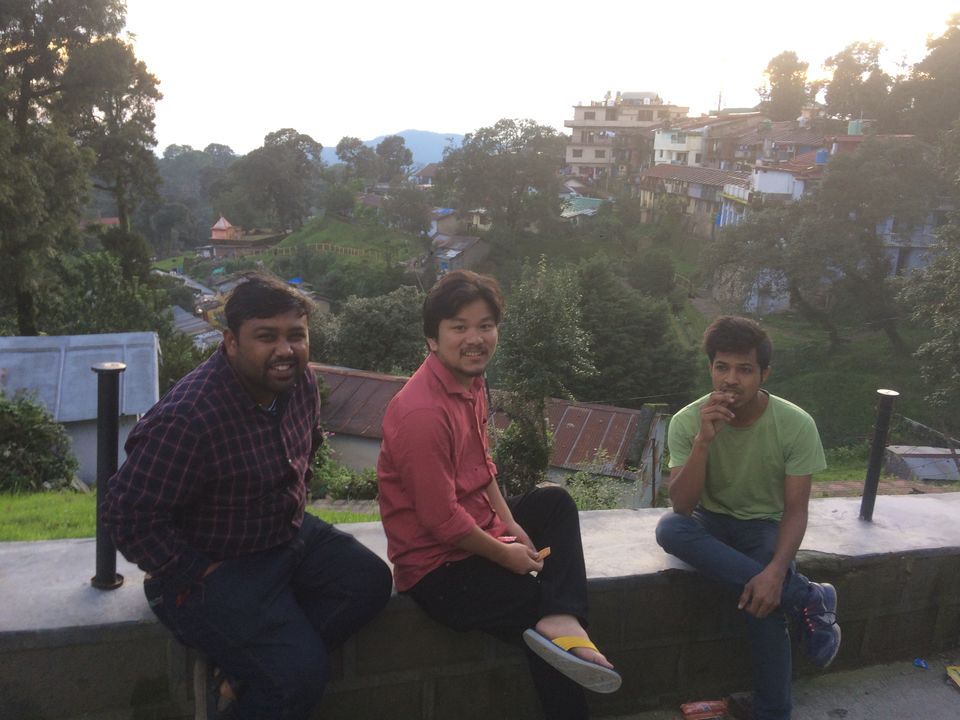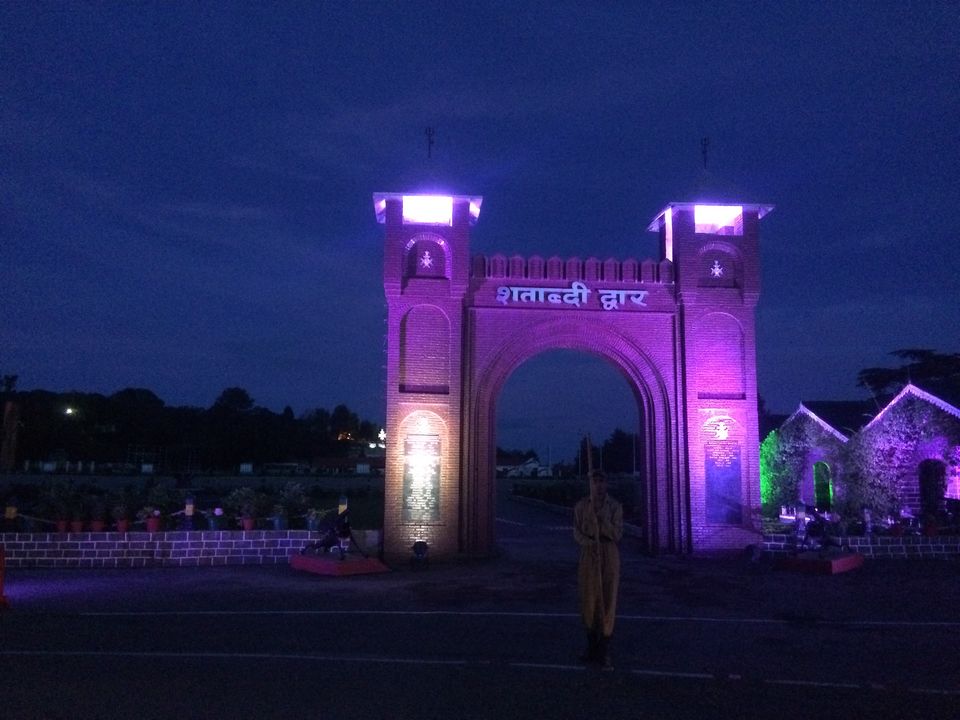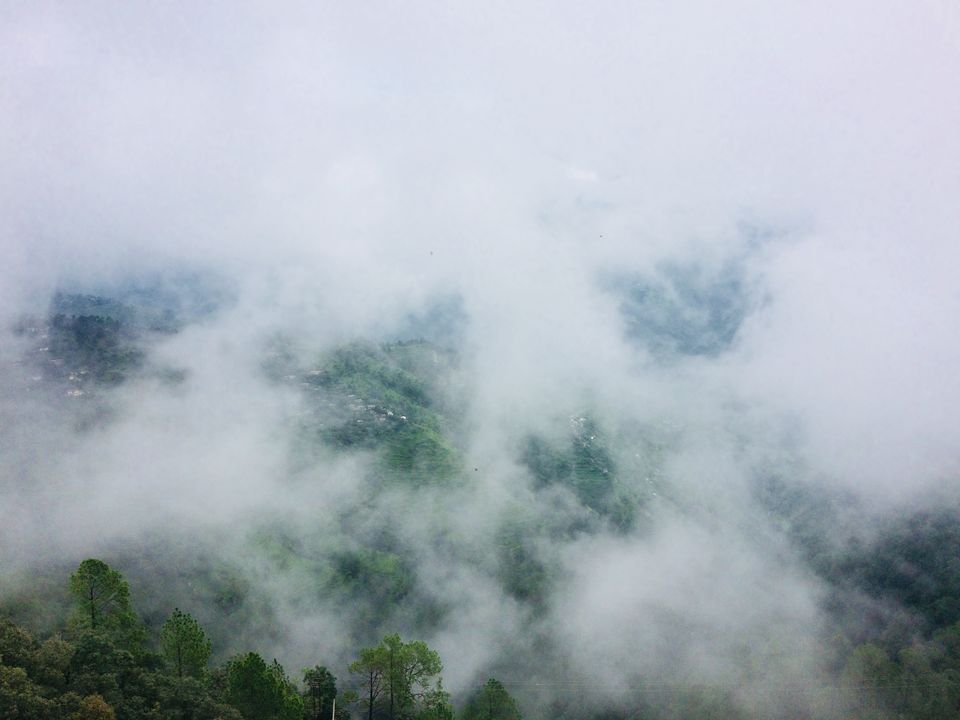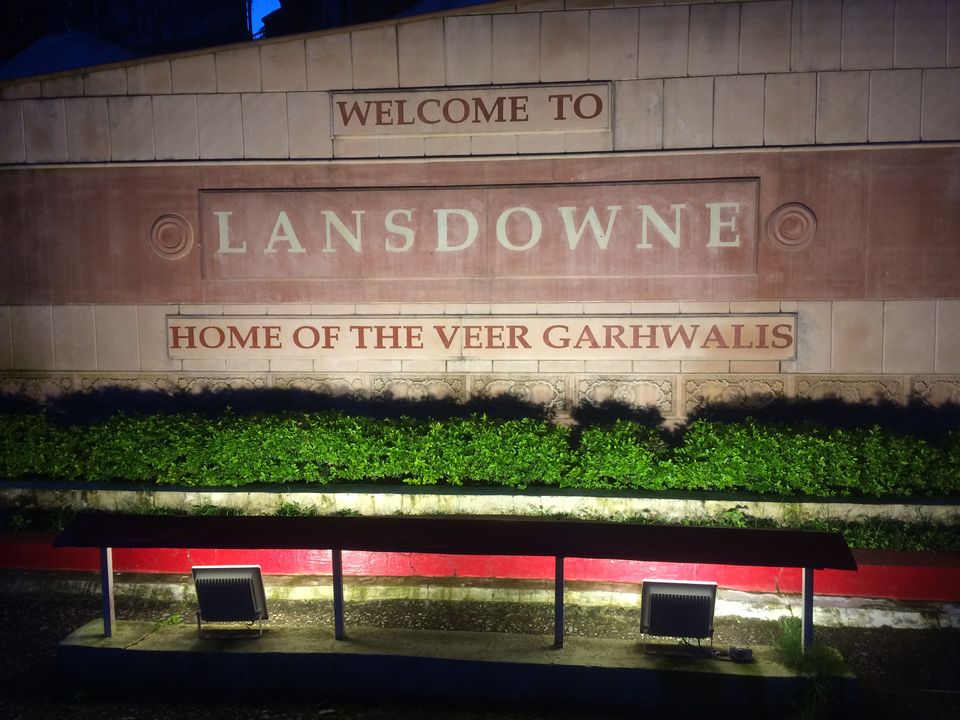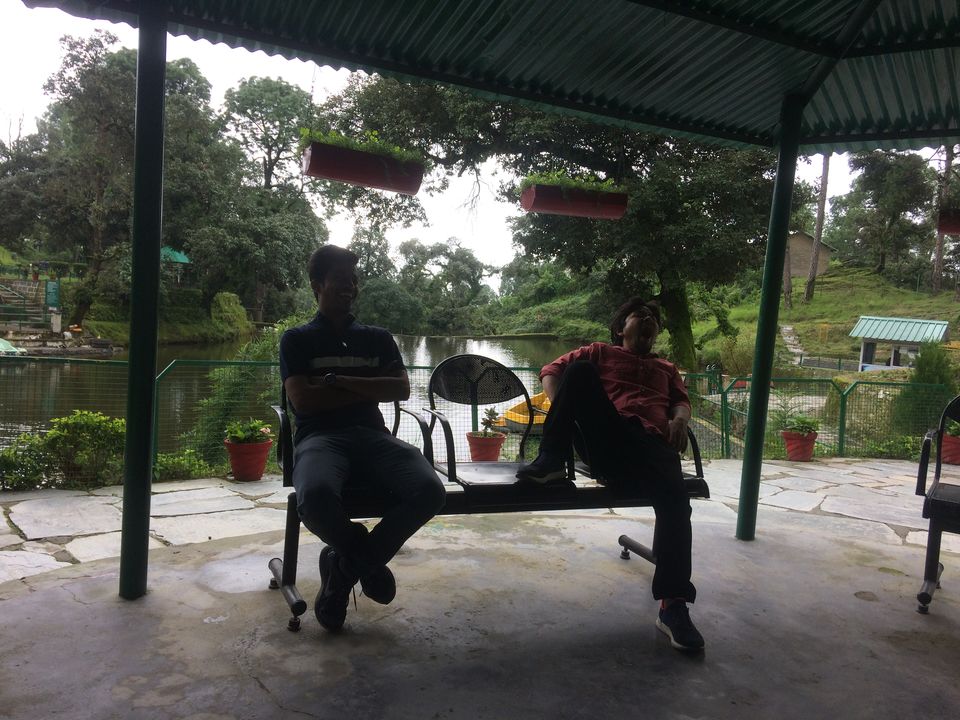 The day started with clouds rushing onto our room and asking us to leave all the laziness behind. We went for a walk and explored areas where we couldn't do yesterday. We even got wet as it started raining but it was an experience of one of its kind. I don't think we could have asked for a better weather than this.
After checking out, we headed for a beautiful journey towards Tarakeshwar Mahadev Temple, which is 35kms away from Lansdowne. As there are no petrol pumps in this area, we had to buy petrol from some local person at Rs95/litre. So, make sure you get your tanks full while coming from Kotdwara.
The way was superbly alluring with sun playing hide and seek with the clouds. There was sunshine on one hill and rains on another. This made the journey ever more pleasing. Though the destination is average, the ride is of another level. You'll indeed truly realize the meaning of these lines,"Safar Khubsoorat hai manzil se bhi". After spending an hour there, we headed for our return journey to Delhi, which took us around 8hours to complete.
In a nutshell, it was a lifetime experience away from the buzz of the city into the woods filled with love and tranquility. Probably one of the best option for a weekend trip with friends, that too on a 2-wheeler. The entire trip costed us Rs. 1600 per person, so a cheap option as well.
And yes, our scooty stood by us at everything. :D