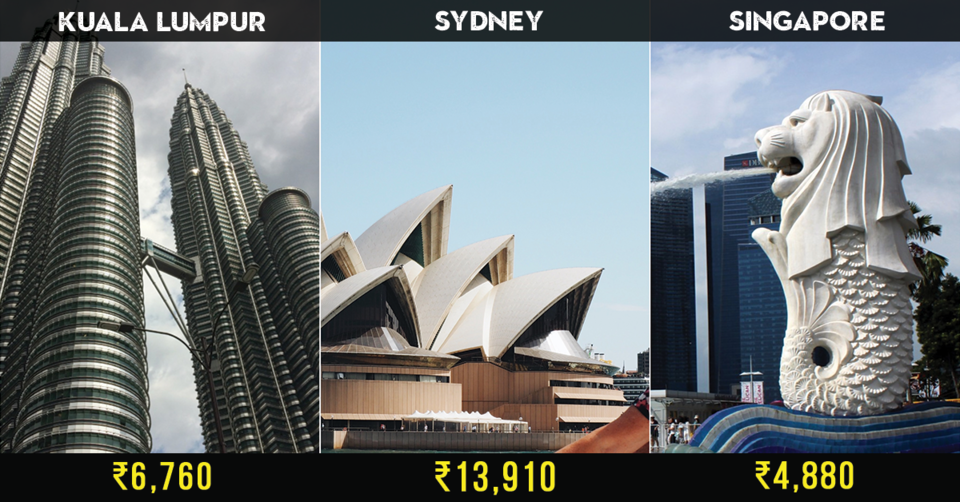 No more of giving lame excuses to your friends on why you can't go on that epic trip round the world this year either. Every millennial, at some point, has resorted to the same old excuse – there just isn't enough money left in the bank at the end of the month to even buy a proper meal, let alone a trip abroad! But that problem should be resolved now as the Asia-Pacific's leading low-cost carrier – Scoot – has ensured that taking an international trip is just as reasonable as going to that boring hill station every summer.
Scoot has attained popularity amongst the millennials of the world for being extremely cost-efficient yet comfortable. Now Indian budget travellers can safely dream about exploring much more than merely the Northeast or Himalayas. In fact, an international trip is within reach and the deal looks better than ever before (a return trip to Singapore at approximately ₹10,000 all-inclusive) and I'm not playing with your emotions.
The arrival of Scoot doesn't mean that only Europe will become affordable to millennials. There are flights to 50+ destinations, such as Sydney, Berlin, Athens, Honolulu, Bangkok, Manila amongst numerous other international routes. Domestically, the flight carrier is going to operate from major cities such as Amritsar, Lucknow, Chennai, Bengaluru, Hyderabad, Kochi, and others.
If you can't wait to book your international vacation already, here are 7 cheap foreign destinations to fly to instead of going national this summer:
The top cheap foreign destinations for Indian travellers
Ah, every Indian's favourite destination. Your cousin or distant uncle must have told you how "funtastic" Bangkok is, and they weren't kidding. The place is a melange of beautiful beaches and ancient Hindu temples, and the people are really hospitable all over. The best part is, everything is affordable! There is so much to do in Bangkok that you'll run out of days but not new experiences.
Things To Do: Go monastery hopping. Visit the Khaosan Road to experience the outrageous nightlife. Pray at Wat Arun – a riverside temple with an epic spire.
Average Daily Expenditure (Including Stay): ₹1,636
Current Cheapest Flight Price:Chennai to Bangkok costs ₹6,300
Jakarta is a megapolis by every stretch of imagination. Beyond the immediate facade of skyscrapers and organised streets lies a city that still has its roots tied to where it all began. The Indonesian capital consists of the country's best museums, the most delectable foods, and an array of nightclubs that continues to thrive in the midst of religious sentiments. It's a perfect place to visit with your closest friends or family.
Things To Do: Visit Taman Mini Indonesia Indah for a crash course in everything Indonesian; the 250-acre park contains replicas of popular attractions besides museums and gardens. If you're there with family, Ancol Dreamland is an outstanding beachfront resort with a theme park consisting of multiple water-based rides, many hotels, and even a golf course.
Average Daily Expenditure (Including Stay): ₹463
Current Cheapest Flight Price: Chennai to Jakarta costs ₹6,955
The Malaysian capital offers everything in abundance, lip-smacking street food, endless shopping markets and mega malls, lush green parks, and multi-storeyed skyscrapers. History and modernism co-exist giving rise to a city which takes pride in its cosmopolitan liberal nature. There's wild partying as well as spiritual emancipation on equal offer. You need to experience it to truly believe it.
Things To Do: Click a selfie in front of the iconic Petronas Twin Towers. Shop for souvenirs at the Bukit Bintang market. Pray at the Batu Caves – a popular Hindu temple set in limestone caves.
Average Daily Expenditure (Including Stay): ₹1,171
Current Cheapest Flight Price: Bengaluru to Kuala Lumpur costs ₹6,760
In the travel circle, very few people talk about the unparalleled charms of Manila. It is lovingly referred to as "Pearl of the Orient" by those that experience the true nature of the city. With skyscrapers erupting from humble neighbourhoods, this chaotic metropolis could almost remind you of India's Mumbai in many places. So unsurprisingly, there's a vibrant independent creative scene that thrives beside its affordable bars and cafes.
Things To Do: Stroll around in the 140-acre large Rizal Park, which is located beside the old walled city of Intramuros, to steal some peaceful moments off Manila's breathtaking pace. San Agustin Church is a landmark cathedral and monastery situated inside Intramuros which holds a collection of artefacts and artworks from the yore.
Average Daily Expenditure (Including Stay): ₹1,908
Current Cheapest Flight Price: Chennai to Manila costs ₹9,425
Singapore has reinvented itself as one of the world's hottest go-to destinations and is on a totally deserved pedestal. Earlier it used to just be a layover for us while we were on our way farther down south, but we soon discovered that this tiny nation has all the things that we're crazy for, available in limitless quantities. From dirt-cheap street shopping to inexpensive lip-smacking local dishes churned out on the sideways all over, this is indeed a desired travel destination for us Indians. The entire country can be covered in a week but that doesn't mean that you'd be wanting to leave!
Things To Do: All cinema fans must visit the Universal Studios. Just chill the fish out at the Sentosa Beach. Be mesmerised by Gardens by the Bay – a network of super trees and modern greenhouses lined with solar cells.
Average Daily Expenditure (Including Stay): ₹2,800
Current Cheapest Flight Price: Kochi to Singapore costs ₹5,785
Cruelly made infamous by the American intervention in the late '60s, Vietnam is a mystical land that deserves to be navigated by every serious backpacker. Ho Chi Minh City (HCMC) is the largest city in Vietnam, making it a melange of everything fun. With its high-octane energy on the streets, fine hotels alongside, and the most expensive of boutiques at the photogenic squares, HCMC spoils tourists and changes their perspective about the country forever.
Things To Do: Visit the Ho Chi Minh City Museum of Fine Arts; it's a haven for modern art connoisseurs. HCMC's street food is outstanding; some of the authentic dishes you MUST try are Goi Cuon, Pho, Banh Mi, and Cao Lau.
Average Daily Expenditure (Including Stay): ₹1,130
Current Cheapest Flight Price: Chennai to Ho Chi Minh costs ₹7,735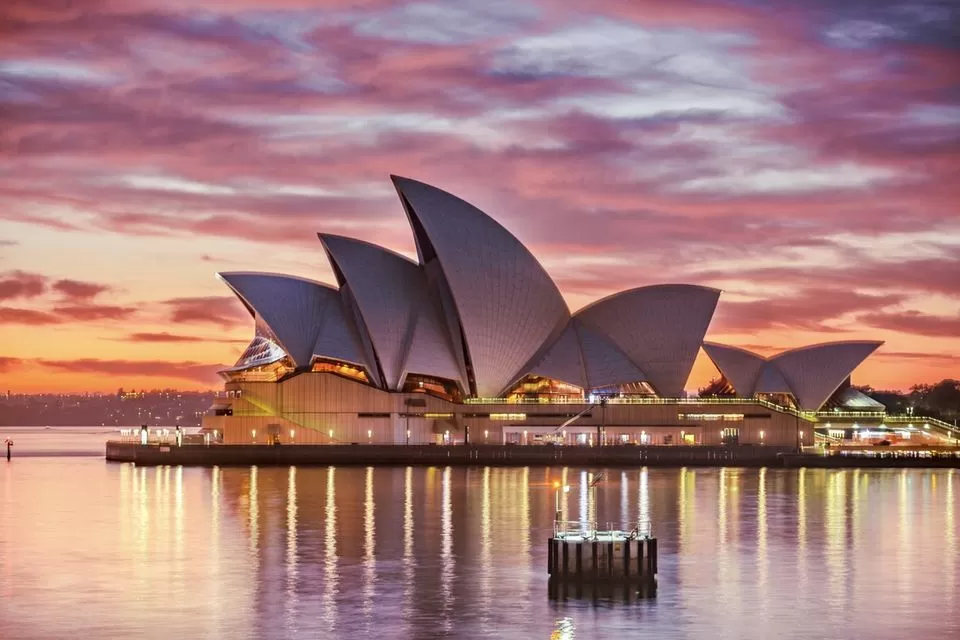 Sydney promises you many a tryst with the ultra-modern amongst the rest of the destinations on this list. It is far unlike anything else in the world. Being incredibly wild yet effortlessly urban at the same time, Sydney is the unofficial capital of Australia in every sense of the word. With plenty of national parks all around the city, it is an ideal place to spend a week with your friends.
Things To Do: Attend an opera play at the legendary Sydney Opera House. You must witness the iconic New Year fireworks on the Harbour Bridge if you go there during that time.
Average Daily Expenditure (Including Stay): ₹3,336
Current Cheapest Flight Price: Chennai to Sydney costs ₹13,910
Well, there you have it folks! We have given you enough fodder to start bugging your friends and family for a summer getaway. You can book at unbelievable prices at Scoot's website – the prices which will make you forget going domestic once and for all.
Check out Scoot for great deals now!
Do you think this list missed some cheap foreign destinations? Tell us about your trip to some of the cheap foreign destinations in the comments below.
Share this listicle with your folks and pals to tell them Manali and Shimla are boring now; international is the way to go. Tripoto is a global community of over 25-million travellers. If you haven't joined it yet, now is the time. Stay up to date with all the latest travel stories from all over the world.
In association with Scoot.
Frequent Searches Leading To This Page:-
cheap foreign destinations from India, cheap foreign destinations, cheap foreign destinations near India, cheap foreign destinations for honeymoon