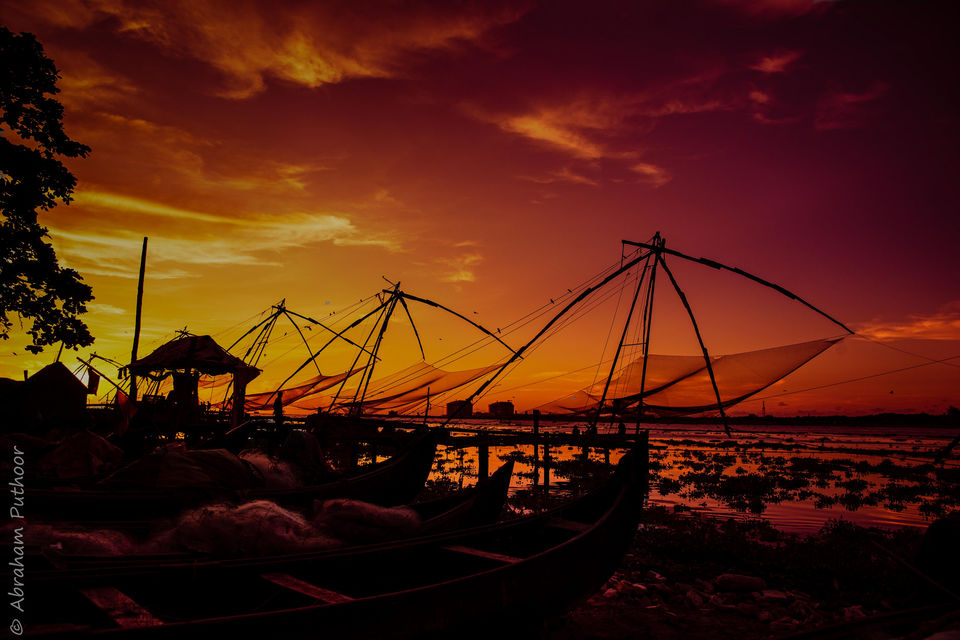 Flowing rivers, sprawling gardens, snow-capped peaks, cosy corners and picture-perfect settings, India is home to some of the most romantic spots. So pick an area of interest that you and partner share, pack your bags and rekindle that romance.
For history and architecture enthusiasts
How can your heart not do a little somersault when you watch the sun set over the calming ripples on lake Pichola. As a cool breeze ruffles your hair, you realise that Udaipur is very different from the picture of the barren desert that one visualizes at the mention of the state of Rajasthan. Founded in 1559 by Maharana Udai Singh II as the final capital of the erstwhile Mewar kingdom, Udaipur is a modern city, still deep-rooted in tradition. There is something regal about it from the time you set foot on its soil. From a vantage point, the city flanked by the massive Fatehsagar Lake and Lake Pichola and surrounded by magnificent domed structures spread across evenly, the serene Lake Palace and the grand City Palace, forms an exceptionally breathtaking image.
Things to do: Catch the sunset from atop the Monsoon Palace also known as Sajjan Garh. It is the prettiest place in Udaipur and offers a panoramic view of the city's lakes, palaces and the surrounding countryside. The winding roads uphill are lovely to drive on; visit Jag Mandir, an island palace constructed by Maharana Karan Singh as a hideout for Prince Khurram, watch the sound and light show at the City Palace; try a candlelight dinner at Ambrai, on the banks of Lake Pichola while you enjoy a panoramic view of the Jagdish Temple, Gangaur Ghat, City Palace, Lake Palace, Jag Mandir and Sajjangarh Fort.
How to get there:
By air: The Maharana Pratap Airport in Udaipur is situated about 20kms away from the city center. It is well-connected by air to all major cities in India including Delhi, Mumbai, Kolkata and Jaipur.
By train: Udaipur lies on a vast network of rail that connects it to major cities in India such as Jaipur, Delhi, Kolkata, Indore, Mumbai and Kota. The luxury train Palace On Wheels also makes a scheduled stop in Udaipur.
Best time to visit: The winter months from October to January are the best time to visit Udaipur but the rains (June-July) can be a good time to go too.
Where to stay: Udaigarh or Shikarbadi Hotel For more options check here.
For secluded getaway seekers
The Andaman Islands make for the perfect exotic escape, with its turquoise waters and thick forest cover. These islands guarantee lazy lunches, long romantic walks and mushy sunsets. Located 1370km from the Indian mainland, it's remote enough to make you feel disconnected from the urban madness. The ethnic tribes and their rituals give the island a mysterious feel, as does the fact that of the 572 islands, only a dozen or so are open to tourists. The Nicobar Islands are not accessible for tourists at all and neither are the various patches of tribal areas.
Things to do: Snorkeling or scuba diving at North Bay and Elephant Beach to see the coral reefs; visit Port Blair, Ross Islands, Neil Islands, Gandhi marine park; watch the sound and light show at the Cellular Jail; experience the underwater life at close quarters in glass-bottom boats that ply between Water Sports Complex and North Bay; take a ride on a seaplane going from Port Blair to Havelock island; witness Bioluminescence on no moon nights.
How to get there:
By air: There are direct daily flights to Port Blair from Delhi, Mumbai, Kolkata, Chennai and Bangalore. The best way to reach Havelock is by the private, air conditioned ferry, which takes only 90 minutes from Port Blair. There are government ferry services available as well which take about 2.5 hours.
By sea: You can take a boat to Port Blair from either Chennai or Kolkata. There are usually three to four sailings a month between Port Blair and Chennai (three days) and Kolkata (four to five days). Do check and confirm timings before your departure, especially if you are taking a connecting ferry to one of the islands, since the sea route is known to have delays.
Best time to visit: November to mid-May may be a good time to go, before the heat gets to you.
Where to stay: Hotel Blair or Sea Shell Havelock. For more options check here.
For nature lovers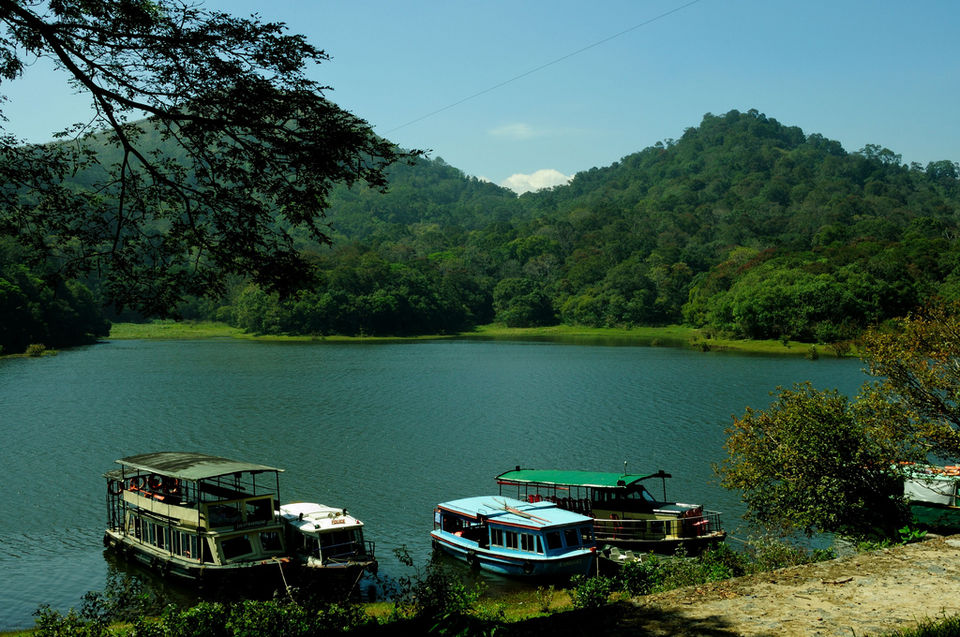 Let God's own country woo you with its dense green cover. You can easily ditch the popular backwaters in Kerala for the Periyar Wildlife Sanctuary and National Park, a protected area that shares borders with Tamil Nadu. The forest is home to over 1965 flowering plants including 143 species of orchids here. There are also more than 60 species of mammals and over 265 species of birds including migrants. Its difficult to describe that feeling when you catch a glimpse of the majestic elephants walking around spice scented plantations.
Things to do: Explore the many beautiful trails for treks and mountain walks; take a boat ride in the Periyar Lake or go bamboo rafting; sign up for a safari in the Periyar Wildlife Sanctuary; participate in the Jungle Night Patrol and go for a guided late night walk inside the Periyar Tiger Reserve; trek through a tribal village; visit the tribal heritage museum and check out artifacts related to ancient agricultural practices, marriage ceremonies, cultural events, rituals and ceremonies.
How to get there:
By air: Madurai airport is the nearest one, approximately 145km away. Cochin international airport is approximately 190km away
By train: Kottayam and Dindugal are the most convenient railway stations to go to Periyar. Frequent buses are available from the station to the reserve.
By road: From Kottayam (3.5 to 4 hrs by bus-110km). KSRTC has buses leaving from Kottayam Transport Bus Stand in every 20 minutes .
Best time to visit: March and April are the driest time of the year, because of which the animals spend a lot of time near the lake in the Periyar Tiger Reserve. Even the tiger may be spotted approaching the waters in the Periyar Tiger Reserve.
Where to stay: Periyar Woods or Coffee Inn. For more options check here.
For adventure lovers
If getting the adequate adrenaline rush is your idea of romance, Rishikesh has every possible option available. Located at the foothills of the Himalayas in northern India, Rishikesh is often called the 'Gateway to the Garhwal Himalayas'. Its clear white waters have been a favourite for rafting enthusiasts while camping, trekking, zip lining and river crossing can all be done at this one stop adventure camp, that makes it to the top of most backpacking lists. The city has also garnered popularity as a center for studying yoga and meditation and is dotted with temples and ashrams.
Things to do: Brave the rapids on a rubber boat on your white water rafting experience from Kaudiyala to Lakshman Jhula; try Bungee Jumping at Jumping Heights, Mohanchatti; peddle through the rocky terrains, muddy roads and woods while you try mountain biking; experience the flying fox where you roll down with the wire up to 7 meters from the ground at the speed of about 160 km/hr, and then go back up, with a harness tied to you; you can also enjoy rappelling, kayaking, hot air ballooning and parasailing in Rishikesh; when you are in the mood to relax, check out the cool graffiti at the Beatles Ashram, experience the vibrant ganga arti at the ghats; or enjoy me-time at a camping site on the banks of the Ganges.
How to get there:
By air: Jolly Grant airport at Dehradun is the nearest airport to Rishikesh which is approximately 35km away. Popular carriers like Air India, Spice Jet and Jet Airways often have daily flights from New Delhi. Apart from Delhi, there is a flight from Lucknow to Dehradun as well. Once you reach the airport, you can opt for regular taxis or bus services which are easily available from Dehradun to Rishikesh. The second nearest international airport to Rishikesh is in New Delhi.
By train: The nearest railway station to Rishikesh is in Haridwar which is approximately 25km away. Haridwar, in turn, is linked to major Indian cities such as Delhi, Mumbai, Kolkata, Lucknow and Varanasi. It is advisable to take the train to Haridwar and then either take a bus or hire a taxi to Rishikesh. While the bus would take about 45 minutes, the taxi will take you to Rishikesh in about half-an-hour.
By road: Rishikesh has a good network of buses connecting it with important places such as Haridwar, Dehradun and New Delhi. Buses depart daily in the morning and late evening for Rishikesh, from the Kashmere Gate ISBT in New Delhi. Driving up to Rishikesh from Delhi would take approximately 6 to 7 hours.
Best time to visit: The best time to visit Rishikesh for river rafting is from late September to mid November. The weather in April and May is pleasant too.
Where to stay: Fantastic ALOHA Ganga Front or Hotel Ishan. For more options check here.
For Bollywood fans
Flying dupattas, snow capped peaks, shikaras floating on pretty lakes and a trademark Bollywood song, has defined romance for generations of Indians. The pine-lined Gulmarg located in the Kashmir Valley was the most sought after holiday destination in India at one point. Over the years somehow tourists and Bollywood found romantic escapes in other parts of the world. Despite all the turmoil Kashmir has gone through, the pristine beauty of Gulmarg remains unmatched. Take a trip and you can thank us later.
Things to do: Gulmarg is the nearest India gets to having a ski resort, go skiing; check out Mt Affarwat, accessible via the Gulmarg Gondola – the second highest cable car ride in the world; like golf? the Gulmarg Golf Club is the highest green course in the country and traces its history back to 1890; go trekking to the spectacular frozen Alpather Lake; take photographs in the gorgeous meadow area; visit St Mary's Church (scenes of the Ajay Devgn and Kajol starrer Dil Kya Kare were shot here); visit the Maharani Temple built in 1915 by one of the wives of the then Dogra King Maharaja Hari Singh, the epic Bollywood chartbuster Jai Jai Shiv Shankar song starring Rajesh Khanna and Mumtaz was shot here.
How to get there: Flights to Srinagar are easily available from Delhi or any other major Indian city.
Srinagar to Gulmarg:
The drive from Srinagar is about 2-3 hours (55km). On a busy morning, it can easily take up to an hour, just to get to the outskirts of Srinagar. It's best to leave early morning. You can take a pre-paid taxi directly from Srinagar airport.
Best time to visit: You can go skiing from December-end to mid-February as there is snowfall. March to June is summer and the peak tourist season here.
Where to stay: The Vintage Kashmir or Hotel Hilltop. For more options check here
Mountain lovers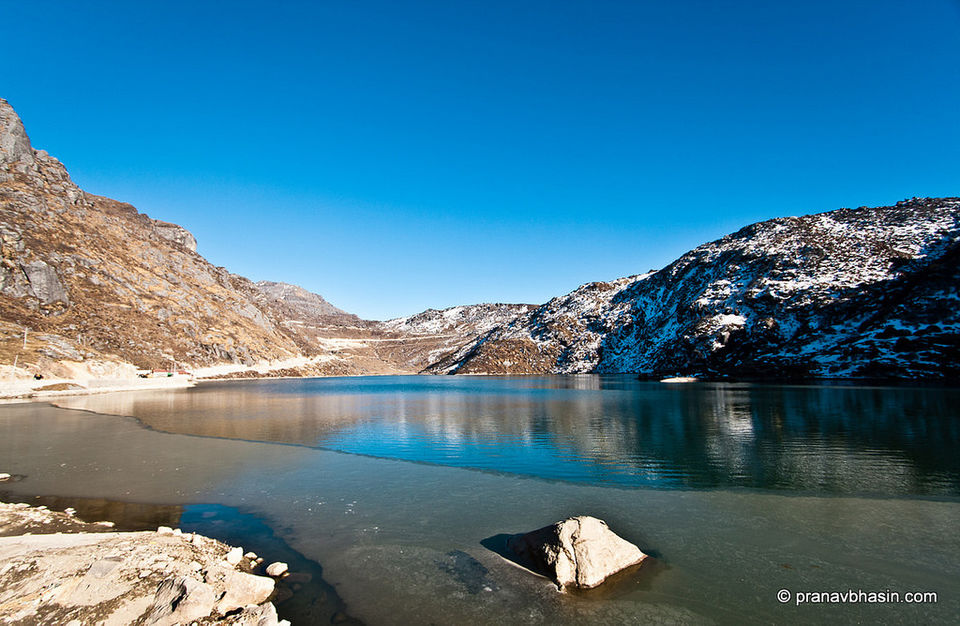 It's one of the prettiest states in India and no matter which part you choose to explore, you'll fall in love with this misty, mountainous state. Sikkim was its own mountain kingdom till 1975 and has a unique identity which is quite unlike other Indian states. The starry sky, high altitude lakes, mighty waterfall, meandering rivers, serene monasteries and warm people make each visit to Sikkim an unparalleled experience. Be careful, your heart will skip a beat when the clouds clear to give you a glimpse of the world's third-highest mountain, Khangchendzonga (8598m).
Things to do: Visit the picturesque monastery of Rumtek; meet the red panda, snow leopard, musk deer, and Himalayan tahr in the dense forest of Kewzing; go rafting in the Teesta river; drive to the Nathula pass and see the Indo-China border at an elevation of 14,140 ft above sea level; be wowed by the spectacular Tsomgo located 38km from Gangtok at an altitude of 12,400 ft above sea level; take a cable car ride to enjoy a panoramic view of Gangtok.
How to get there:
By air: The airport nearest to Gangtok is about 124 km away in Bagdogra, West Bengal. From the airport, you can hire a shared taxi or a private vehicle that will get you to Gangtok in two hours. From Bagdogra, you can also take a TSA helicopter to get to Gangtok in just 20 minutes. However, their services depend on the weather conditions.
By train: The nearest railway station to Gangtok is about 148km away in New Jalpaiguri in Siliguri. The station is well-connected to major cities like Kolkata and New Delhi. From New Jalpaiguri you can take a taxi to Gangtok or go to Siliguri Bus Station and then take a state-run bus to Gangtok, which will take you about 5 to 6 hours.
Best time to visit: Summer (March - June) is the best time to visit Sikkim as the weather, though on the cooler side, is pleasant.
Where to stay: Cloud's End or Kingston Cheuden Boutique Hotel. For more options check here.
For the party animals
The thing about Goa is that it fits the bill whether you're a beach bum, a fan of history and architecture, a nature lover, someone who's looking for a secluded getaway or someone who likes to party into the wee hours of the morning. The busy shacks on Goa's sandy beaches turn into party hubs as the sky turns a darker shade ofvorange and then purple. World class Djs, great music, sumptuous food and a perfect vibe, what more could you ask for?
Things to do: Put on your wireless headphones and surrender yourself to the rhythms and beats of your choice at the Silent Noise Club at the Palolem beach; wear your party shoes and go on a pub crawl across the beaches of North Goa; enjoy the view and the vibe at Goa's hispster hub Thalassa; when you're not partying, visit the 17th century fortress and light house at Fort Aguada; visit the UNESCO World Heritage-listed Basilica of Bom Jesus, dedicated to St Francis Xavier; try parasailing, banana boat, water scooters and water skiing at Candolim Beach, Mobor Beach, Rajbaga Beach.
How to get there:
By air: The Dabolim Airport lies just 29km from the state's capital, Panjim. It is well connected by daily flights from Chennai, Mumbai, New Delhi, Hyderabad, Cochin and Bangalore.
By bus: There are a number of public as well as private bus operators in Goa, which offer options for intra-city and inter-city conveyance. KSRTC, MSRTC and KTC are some of the Government undertakings that operate from Panaji, Madgaon and Vasco Da Gama. Private bus operators include the likes of Neeta Tour and Travels, Paulo Travels and Naik Tours and Travels. Goa enjoys daily bus service from important cities like Mumbai and Pune.
By train: The two major railheads in Goa are Madgaon and Thivim, which are well connected by trains from all over the country.
How to get there: Mid-November to mid-February: These are the best months to visit the party capital since the weather is pleasantly cool and comfortable.
Where to stay: Vista Elaine Gardens or The White Resort. For more options check here.
If you've been to any of these places or have found romantic havens of your own, write to us and share your experience. You can also like and subscribe to our Youtube channel to watch interesting travel videos.
Frequent Searches Leading To This Page:-
Best Tours Of Europe, Full Europe Tour Package, Europe Tour Package Cost, Europe Tour Budget, Central Europe Tour, Europe Couple Package, Europe Tour Cost From India, Europe Trip Packages For Couples