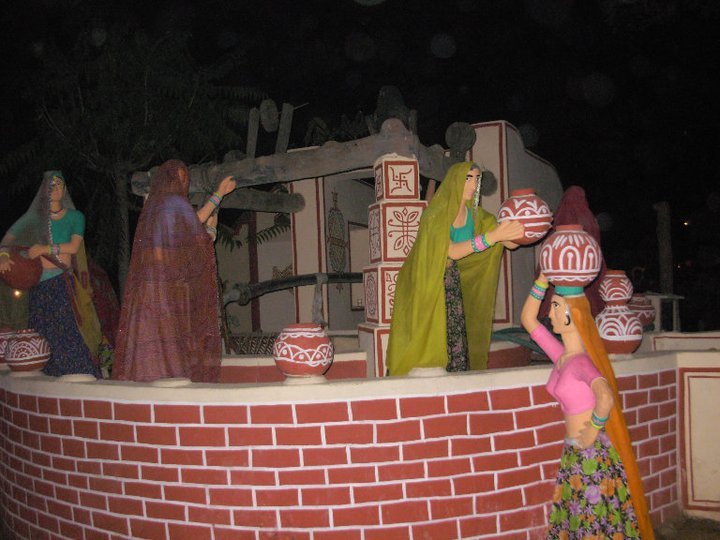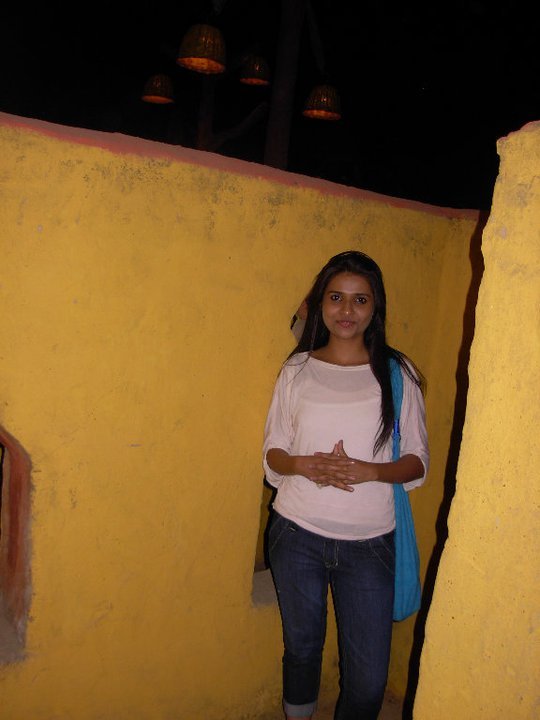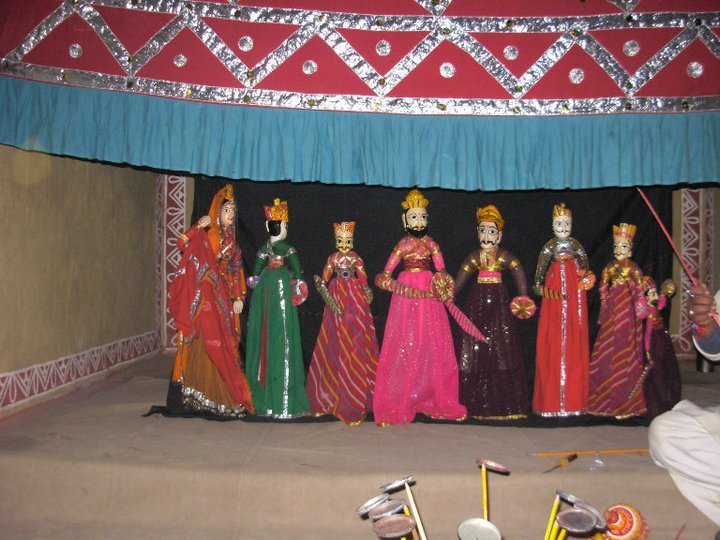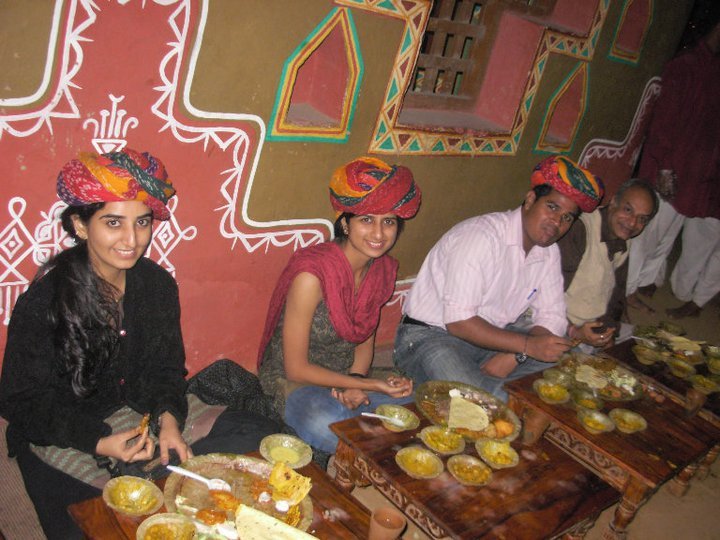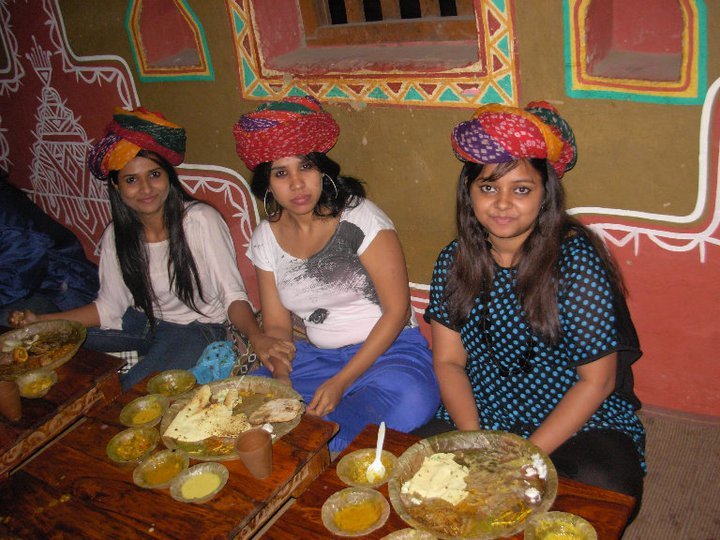 The pink city is much more beyond Bandhani sarees and camel rides; which I discovered lately during my trip!
2nd February 2011 –
 My excitement was on extreme level and I was almost on cloud 9. At early 18, I had finally managed to go on a good long week's trip with my friends (away from parents). Those 'teenage' days were a bit strict under parents' observation and I could hardly plan a single night out with my buddies, let alone a 6-7 day journey. But thanks to our Management head that she decided to take us on a study tour to Jaipur , we were to submit a historical case study later. For study reasons or whatever you call it, I got the permission from my parents and thankfully they did not nag too much this time.
So, finally on 10th February 2011 our class of first year students was all set to catch the Mumbai- Jaipur train from Bandra terminus. The train was scheduled at 3:30PM and we were all instructed to be there an hour before so that our supervisor does not get a last moment panic attack. Girls were a bit sober and obedient back then, boys total hooligans!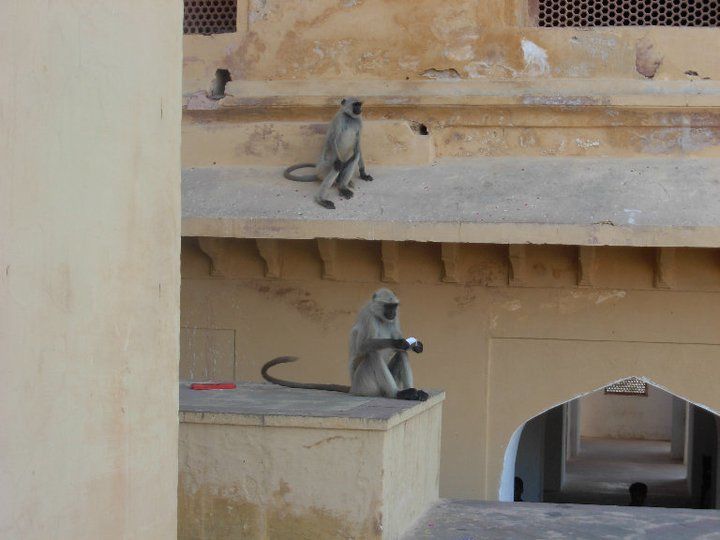 The arrangements were done, everybody had gathered. We were then given a dose of advice from our head about decent behavior, not to go away from the team, not to fight with strangers, take care of our belongings, blah..blah. We nodded and got into the train. For a nanosecond, I thought were we so awful kids? To our excitement the entire two boogies were booked just for us! we jumped in to get our favorite seat with our own gang. The driver gave the signal at exact 3:30 and we left the station.
Hardly anybody in the boogie could sleep that night due to our ruckus and we had turned out serious trouble makers for the rest of the crowd in the train.  
11th February – Around 4PM, our train reached Jaipur station, it was getting a bit hot as we got down from the train. Sight of the wonderful pink city was fantastic. There was a luxury bus arranged, which took us to the resort. We stayed at The Garden View Resort that was just 20 minutes away by bus.
From here, the journey began!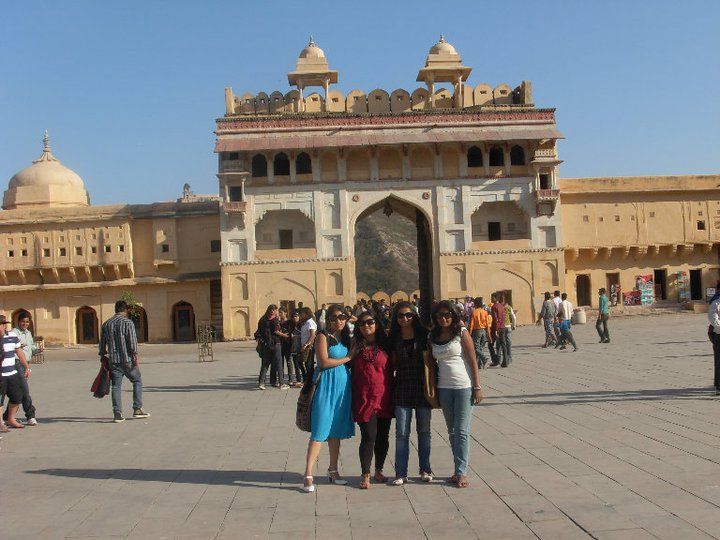 12th February- Post lunch we left for Chokhi Daani – mock Rajasthani village, a fancy set up done by locals to welcome tourists and give them the feel of rural Rajasthan. At the entrance we were welcomed by the ladies clad in lovely bandhani sarees and ethnic silver jewelry. Inside the village set up, there were musicians playing music, a shopping area where we could buy artifacts, dresses, jewelry, shawls, showpieces and lots more.
There was a puppet show going on at the other side. One corner was completely dedicated to food. You must try the royal Rajasthani Feast , it's a super delight for foodies. Also, to my amusement, many locals were playing some traditional folk music on the vintage instruments that sounded nothing less than a melodious beat.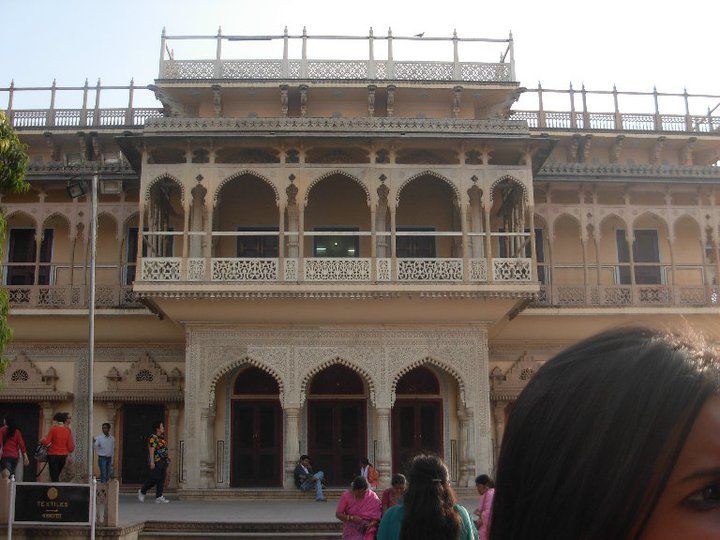 We walked around and glanced at the entire set up which was so beautifully designed. We even took a camel and elephant ride after finishing shopping and chatting with the locals. The experience was truly magical; the sand, natural lights, the sunset and the delicious aroma of the food that was being cooked for us. You won't believe at 12.00 am we sat for our dinner and just could not finish the heavy feast. Somehow by 2:30 am, all of us wrapped up the dinner and left with a fully satisfied tummy.
Next day – 13th February – We were ready to head towards some  famous historical tourist attraction spots of Jaipur. The Amer Fort and Sheesh Mahal.  These were the royal places were ancient Indian Maharajas resided once upon a time. Amer fort is situated high up on a hill, it's giant and majestic. The pre-historic architecture is worth capturing in your lenses. The pillars, the hard red and pink stone construction and beautiful carvings on the wall make it look breathtaking.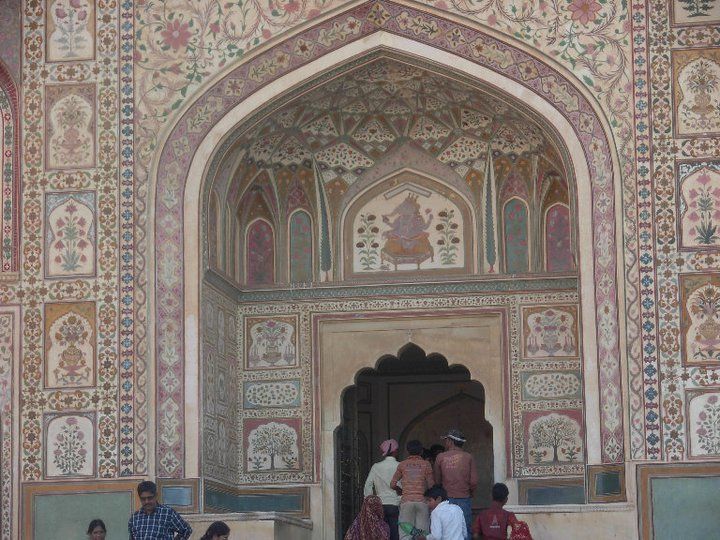 Locals have put up stalls for selling various handmade products, mojris, wall arts, jewelry and much more. If you're street smart and good at bargaining you'll get them at best prices.
14th February – To celebrate the day (Valentine's) we thought of visiting a romantic destination wedding spot and bumped in to City Palace. The royal amazing view of the palace left us in awe. The palace has been one of the favorites among NRIs and other elite class people as they book the venue for big fat weddings. The floral décor, fine saga wood architecture and marble flooring inside the palace is something a marrying couple would die for. A wedding was going to take place that day as the arrangements were going in full swing. There was a large floral set up right in the center of the palace and the entire venue was lit with glittering lights. We just gazed at the beauty of the palace and enjoyed the day
15th Februray - Sheesh Mahal, our next stop was a beautiful creation of fine mirror work on the royal palace. The Mahal has delicate carvings and floral art on the walls decorated with the mirror and glass particles. The guide over there told us that during ancient times, the Maharajas had multiple wives and used to sleep with the choice of their lady every time. For their narrow escape and convenience, the Mahal had around 25-30 rooms! Quite interesting this was.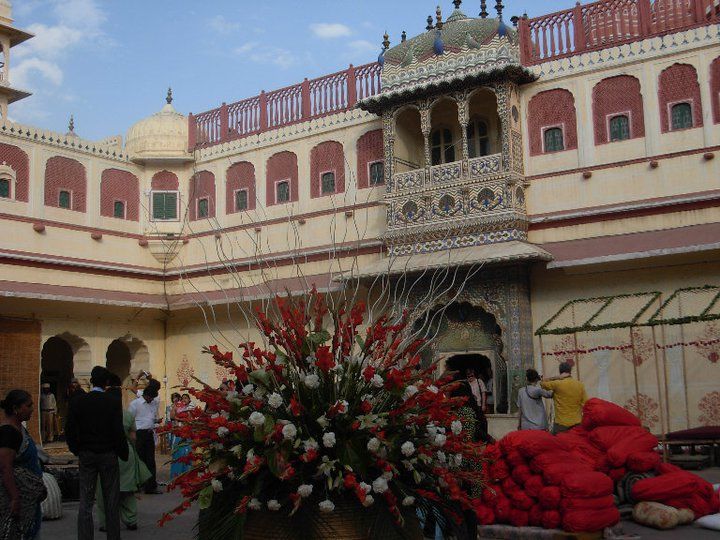 Apart from the great artistic work, the Mahal had lots of open space and scenic beauty in the surrounding. 
16th February – Voila! Shopping time. No wonders all girls were just waiting for the day. Sadly guys were bored to death as there was nothing that they could buy apart from a few wall arts, handicrafts and mojris. Bapu Bazar was our destination and how vibrant it looked with all the vendors selling colorful dresses, sarees, bedsheets, shawls, jewelry and many things. You need to play smart here as they tend to hike prices for tourists. Bargain and get the best rates. We shopped for the soft woolen  Razais, shawls, bandhani sarees, pairs of mojris and lots of ethnic silver Rajasthani jewelry.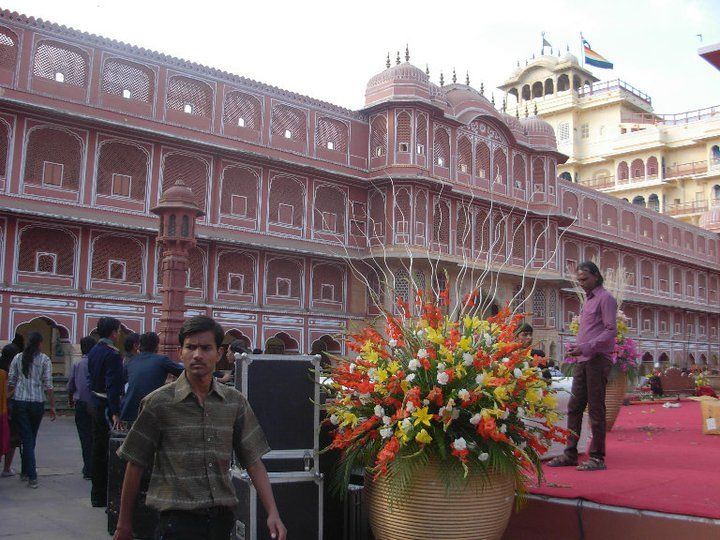 17th February - The trip came to an end and on the last day all of us gathered in the basement of the resort that night as we lit the bonfire and shared our experiences with each other.
Later in the morning, we took a train back to Mumbai and waved good byes as we headed to our homes. The journey was a truly memorable affair!
I believe, if traveling relaxing you the most, you should indulge in wanderlust quite often! :)