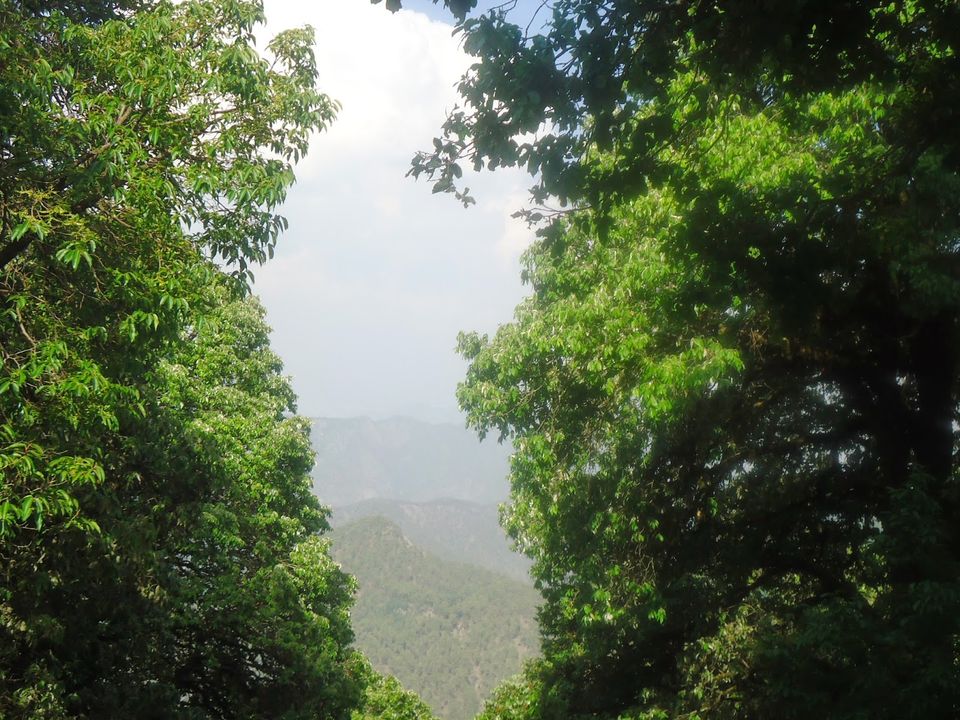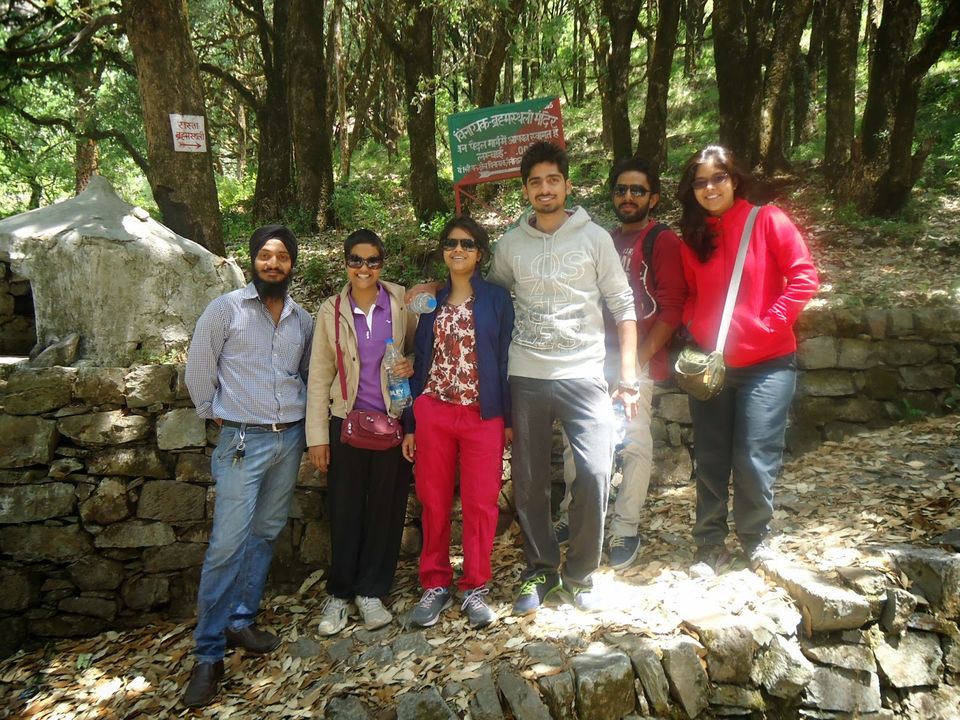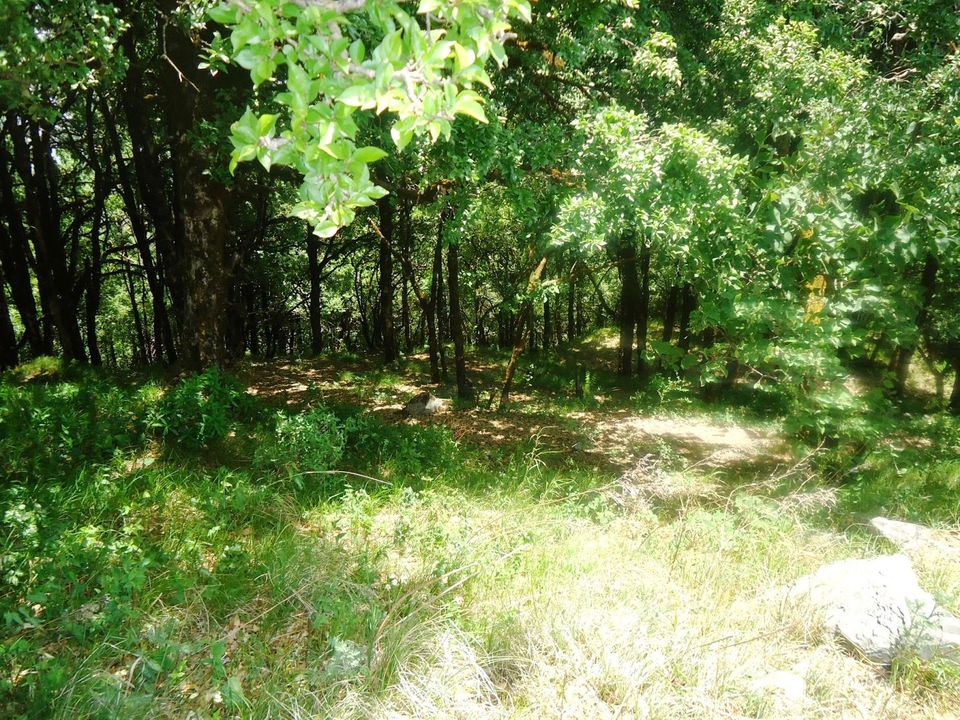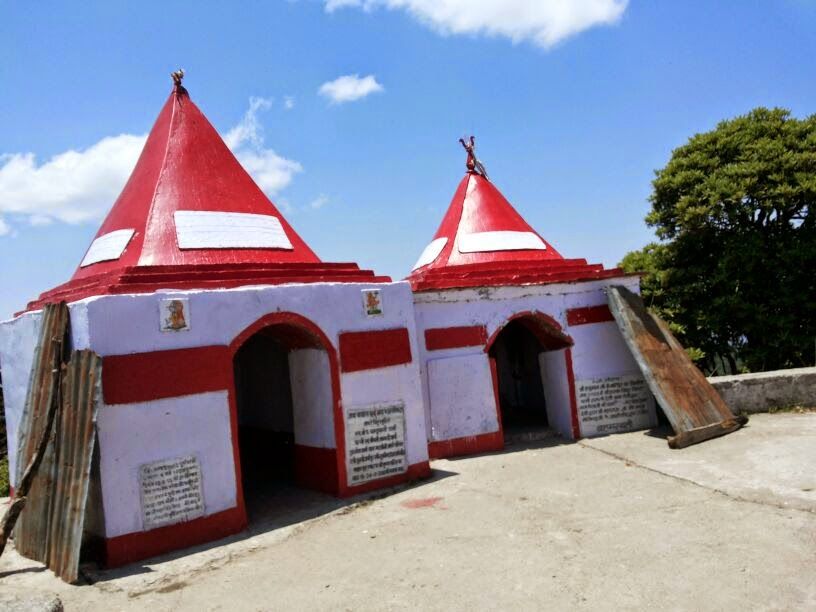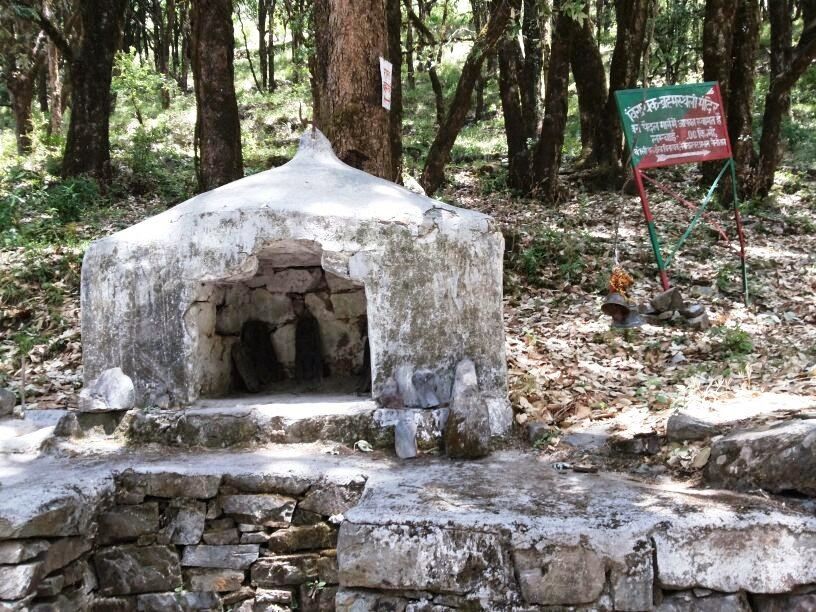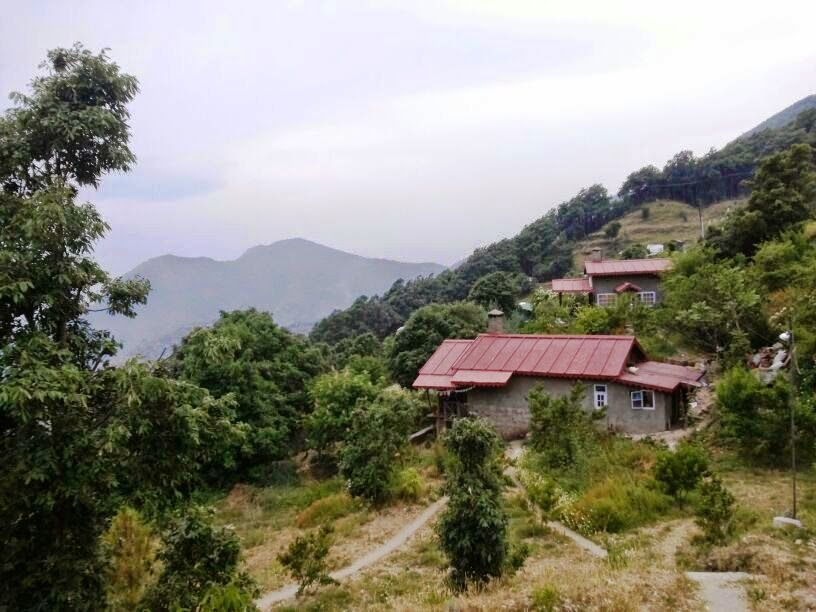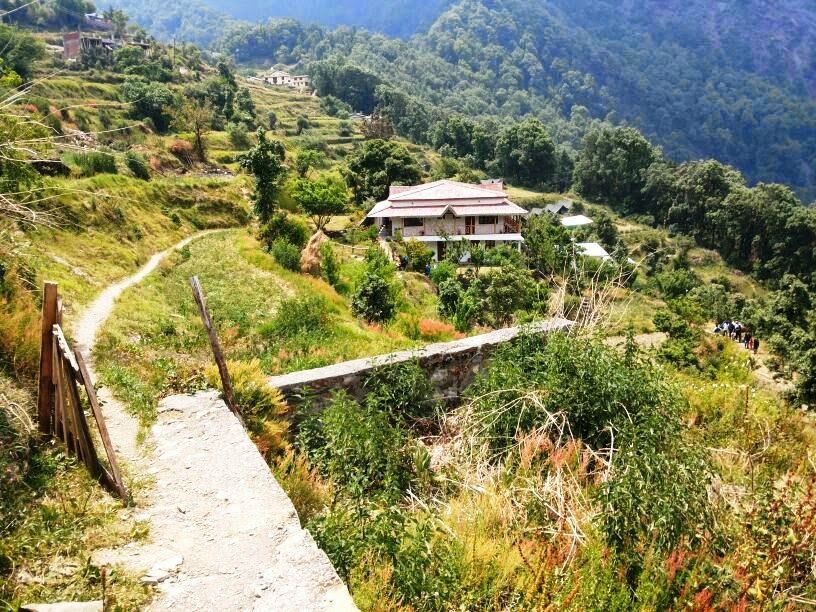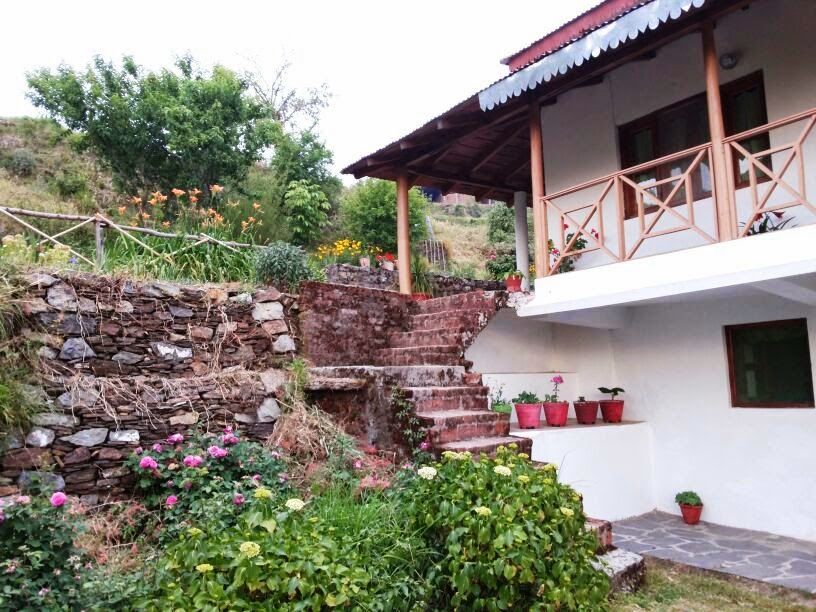 Sitting at home one day we decided to explore an unexplored place- and while surfing we found this place- Pangot, 15 kms ahead of Nainital and we decided to start this 3 days expedition! We hired a taxi and surprisingly the taxi driver also hadn't heard about this place. We hardly slept the previous night and were busy packing , talking, searching cottages and hotels, surfing about the place. We- 6 of us started our journey at around 6.30 in morning. It was approx. 8 hrs journey and we reached Pangot at around 3.00 pm and our search for good cottages started. We hadn't booked the cottages before, we were playing the luck game. There were just 4-5 cottages and one big hotel. We went in 2-3 cottages, but unfortunately all were booked. Then we went to that hotel (with a feeling that this was our last resort). We were about to book that hotel, but something stopped us and we once again thought of trying our luck. We trekked to a height of 9000 ft and the view was worth it
We went in another cottage- THE KAFAL HOUSE- and it came as a bliss to us. Beautiful cottage with beautiful people. Despite the cottage been booked, its caretaker arranged rooms for us. The service was awesome, neat and clean and words are less to describe the food. And the plus point was that it was very reasonable. We met one more person there, probably the owner, Naresh, 29 years old, tall and handsome, living alone in a tin cottage-house and he named it as Shiva's Den (and this was not the same as Shiva's den in mcleodganj). It was a small, beautiful tin room, with blue lights, soft music, mattresses, cushions and was filled with agarbatti smell. It was divine. We sat there for quite a while, had tea (lemon grass and nettle tea- he had his own farms).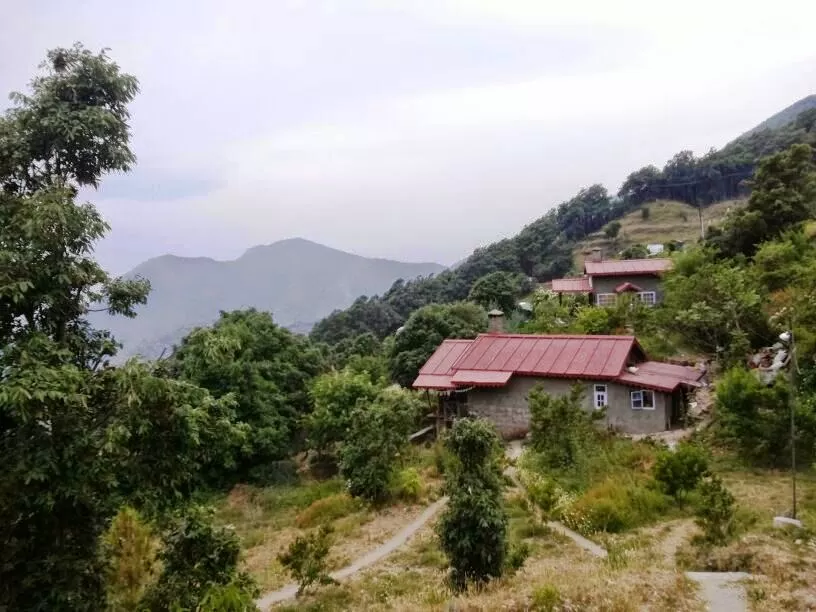 Pangot is a place for bird watchers. One can find around 250-280 bird species there. What is required is a pair of binoculars and DSLR (unfortunately we were not carrying the both), still we managed to spot various different kinds of birds in different colours- purple, blue, green parrots with yellow tails!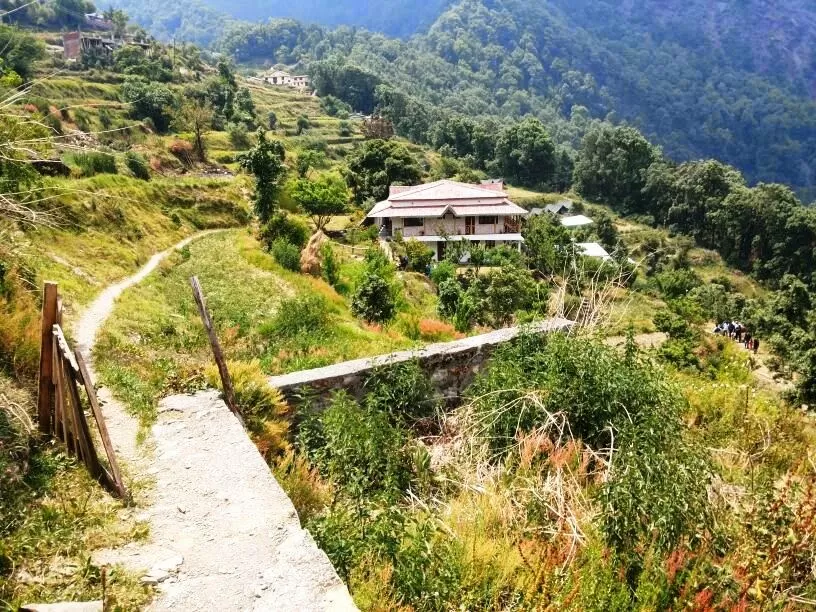 The next day we decided to go to Brahamasthali (as suggested by Naresh). It was 12kms ahead of Pangot plus around 1 and a half kms trek. I was not sure about the trek, but I still decided to give it a try (and thank God I tried). The trek was in the midst of lush green forests, sometimes it was scary also as we could hear noises of some wild animals (probably our imagination). The view, half way through the trek was mesmerising. We went till top, some 9000 ft. There was a small temple and a baba's (saint) kutiya. It was difficult to guess his age but he seemed to be old but was smart and active and he was basically famous for his chillam. We chatted with him for almost an hour. He offered us Rooafza with curd (which was very innovative and tasty) which he prepared in his small kutiya only. There was chulha also in that kutiya. Astonishingly he was well aware about the outside world- he discussed about politics, the places, the tourism. There was no TV there, but then I noticed a small radio set lying in his kutiya. He told that he listened to samachar (news) everyday. While leaving he gave us a register and a pen and told us to write something in it. He did that with every visitor. In evening we went to Mall Road, Nainital to have dinner and by night 11.00pm we were back in our very own Kafal House.