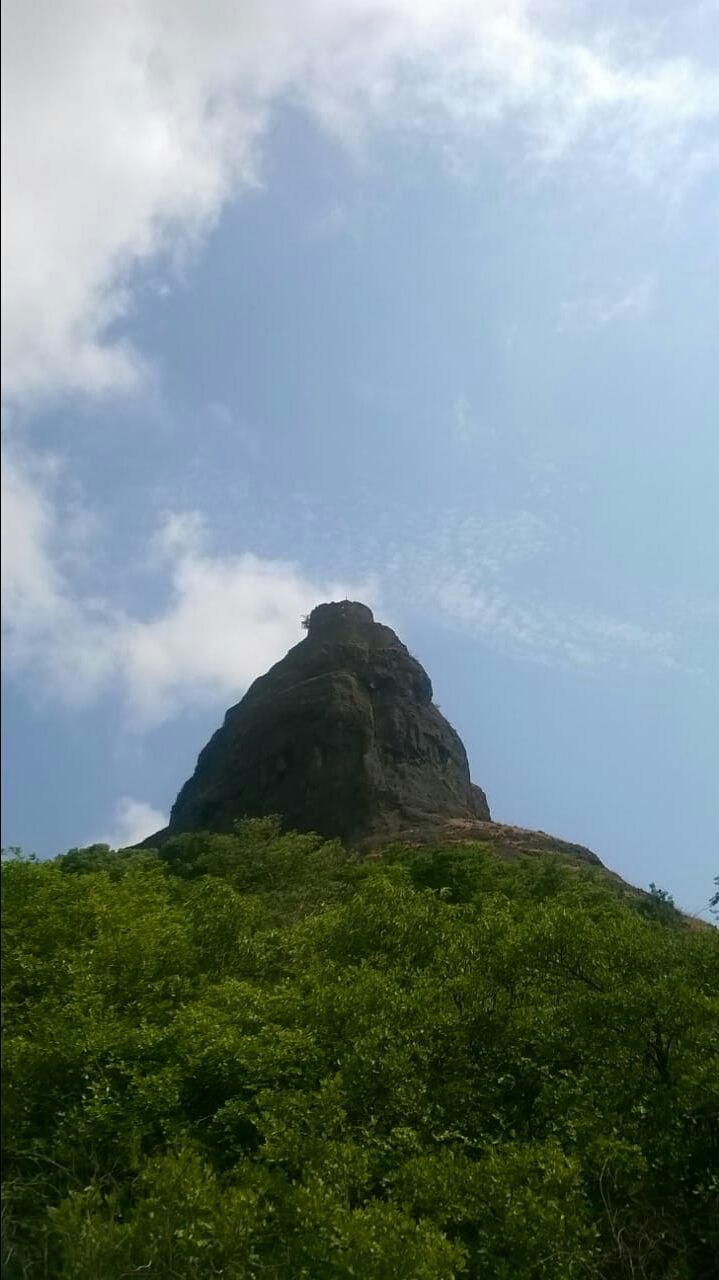 I am not a serious trekker. But I seriously love my husband :-). It is my immense love for my dearest husband, that took me to the Rajmachi trek, organised by ClimbOn (an amazing adventure club, based at Hyderabad).
Now, don't assume that my husband cajoled me to get into the trek. Naa. If only I was so easy ;-). In the past year, both of us had been so busy with our jobs, family, etc, we hadn't taken any trips together(just the 2 of us) in a long time. So when I realised that the only chance we had, to spend the time together, away from home and family, would be at Rajmachi, I jumped at it, though I had butterflies in my stomach.
All that was fine, till we got on the train to Karjat. The butterflies in my stomach started to flutter crazily. My wall, that is my husband, said that I was fit enough to do it without much difficulty. Well, he always has more confidence in my abilities than what I have in myself. Wonder where he got trained to be such a great guy! Before I get diverted and make this blog a tribute to my husband, let's get back to the train to Karjat.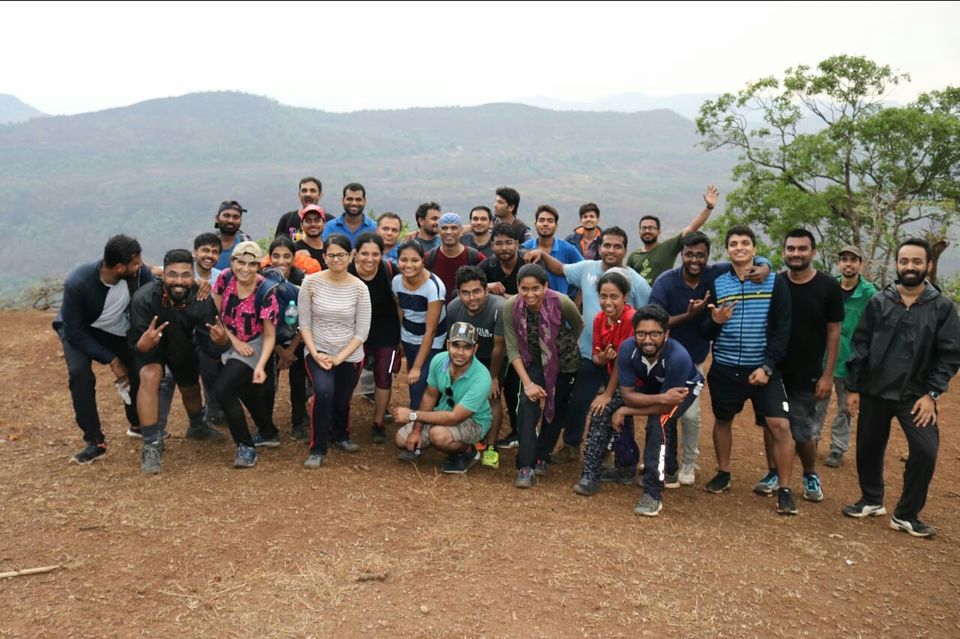 We reached Karjat at half past eleven on Saturday morning. It was a 14 hour journey from Hyderabad to Karjat. We were supposed to reach at 11am on Sat morning, but the train got delayed by half an hour. Half an hour delay by a train in India is not delay at all!! Come on, it's just 30 minutes!
After our group leader Gaurav,  took the head count with the help of the other ClimbOn organisers and volunteers( my husband being one of them), we headed out of the railway station to get some brunch. We had, had a light breakfast on the train. We found this little restaurant which served mostly authentic Maharashtrian food. When in Rome, be a Roman. So I ordered a Misal Pav. Mmm....yumm! I am a foodie and I just love the Maharashtrian street food. Misal Pav, Vada Pav......I can live on them. We were 40 people going on the trek. So we were 40 people in that little restaurant. By the time everyone was done, it was close to 1:15pm. We got into share autos. Share autos are huge enough to take 8 to 10 at a time. We reached the base point of the trek between 2:15 to 2:30pm. A round of introductions happened followed by some warm-up.
Finally, it was time to start the climb. My heart beat with apprehension. It's June, it's 3pm, it's summer on the brink of rains. There we were 40 trekkers starting the trek to Rajmachi village. Most of us were first timers. This wasn't my first trek. I have done many small treks, rock climbing, etc . But this was the first time that I had voluntarily registered for a trekking trip!! So, my mind just ignores all the other trekking and rock climbing activities.
As we walked up the trail, my leg gave a shout to my mind and seemed to have said, "Hey, we have done this before."
"Have we really?" That's all my mind needed before it recalled all my traverse in the climbing department and we felt better. Also, the past 8 months of running, definitely helped. Especially in the first hour. When my body wanted to give up, I could draw parallels between my running and trek. Every time I run, the first 2kms are the toughest. After the first 2kms are done, it's kind of easy peasy lemon .....:-). Well, not exactly the same at the trek. But that thought helped. With many stops and rests, we reached the Rajmachi village by 7:45pm. It had taken approximately 5 hours. Not because of me!! One of my worst fears that I might slow down the group, was not realised. Thank God for that! The trail was quite tough and challenging, for amateur trekkers like me. Many steep climbs. But the views were amazing at each level. Thankfully, we were blessed with rains and cool breeze after the first half hour. We didn't have to trek in hot and humid.
When we reached the village on top, we were all directed to a house, where we were to stay the night. After unloading our bags. We sat down to relax, reminiscing the best and tough moments of the trek. A round of Maggie noodles and tea happened. After the rigorous trek, any food was heaven sent. So we gobbled up our noodles. After relaxing for an hour, we left for the night trek to one of the forts and to look for the highlight of the trek- fireflies!!
Night trek is definitely a very different experience. On the way to the fort we were greeted by breath taking sight of trees lit with fireflies. I have never seen that many fireflies in my life. It was absolutely amazing! Unfortunately, we couldn't capture the beauty of the fireflies on the camera, the way it was in live. It was like the whole path was adorned with trees lit with LED lights. Of course, blinking LED lights are no where close to the fireflies.
Reluctantly, not wanting to leave the sight of the beautiful fireflies, we headed down, back to the village. We reached the village by 10:45pm. We were served dinner by the villagers. Post dinner, most of us slept off. After all we were tired to our bones. Some very energetic ones went on a midnight trek too!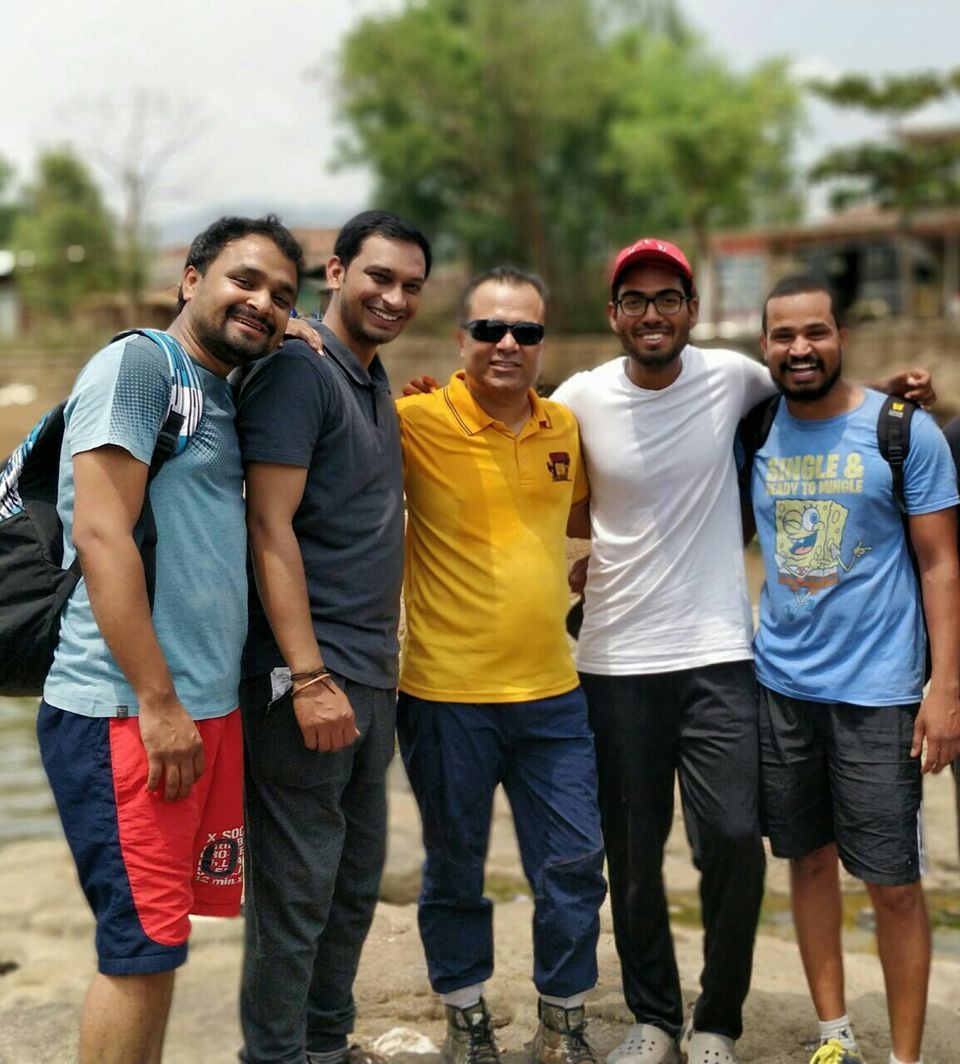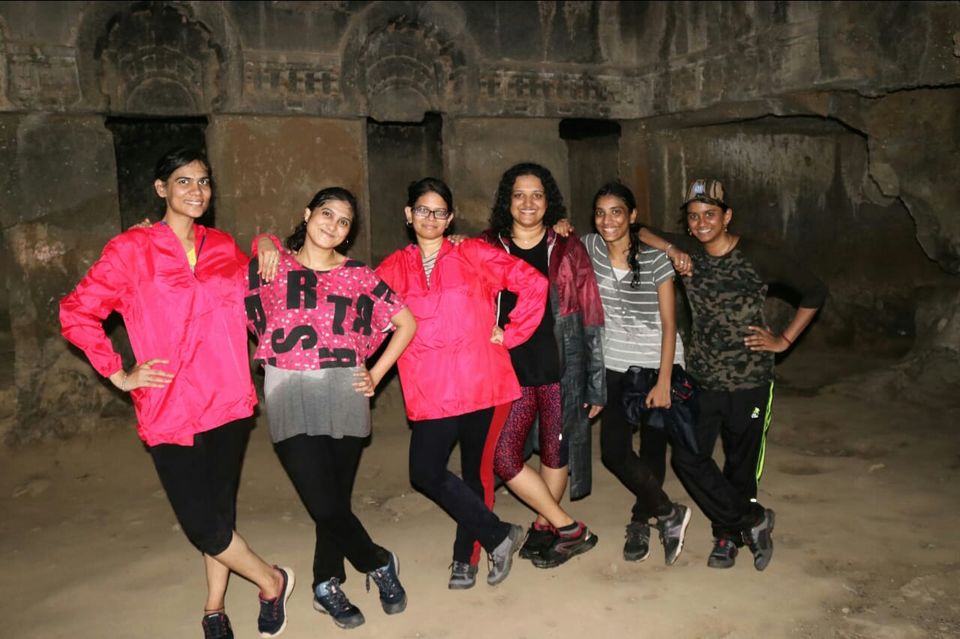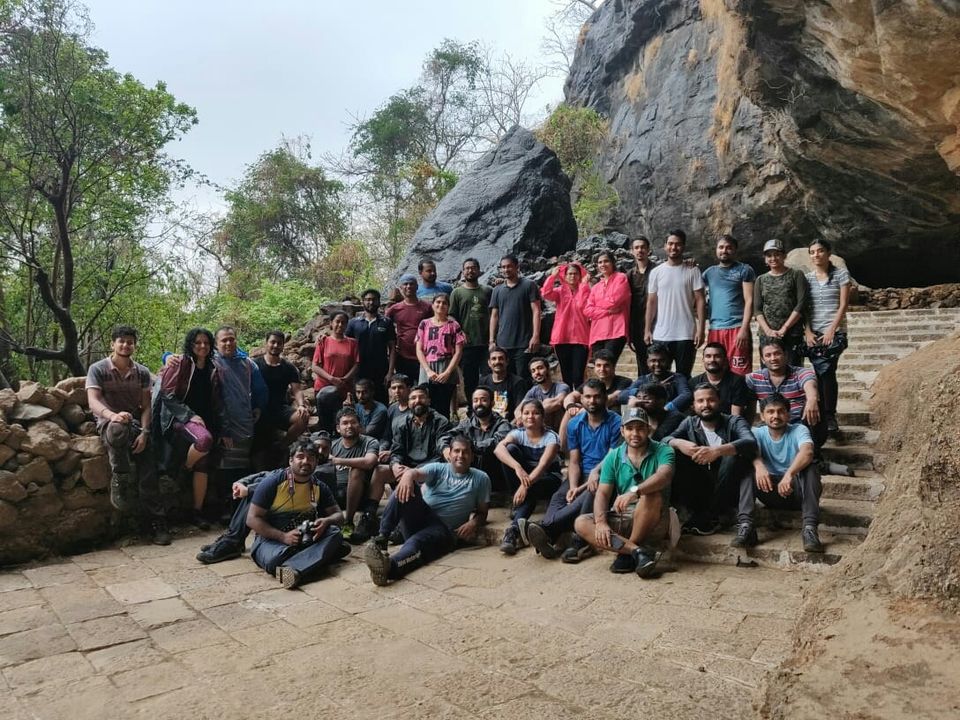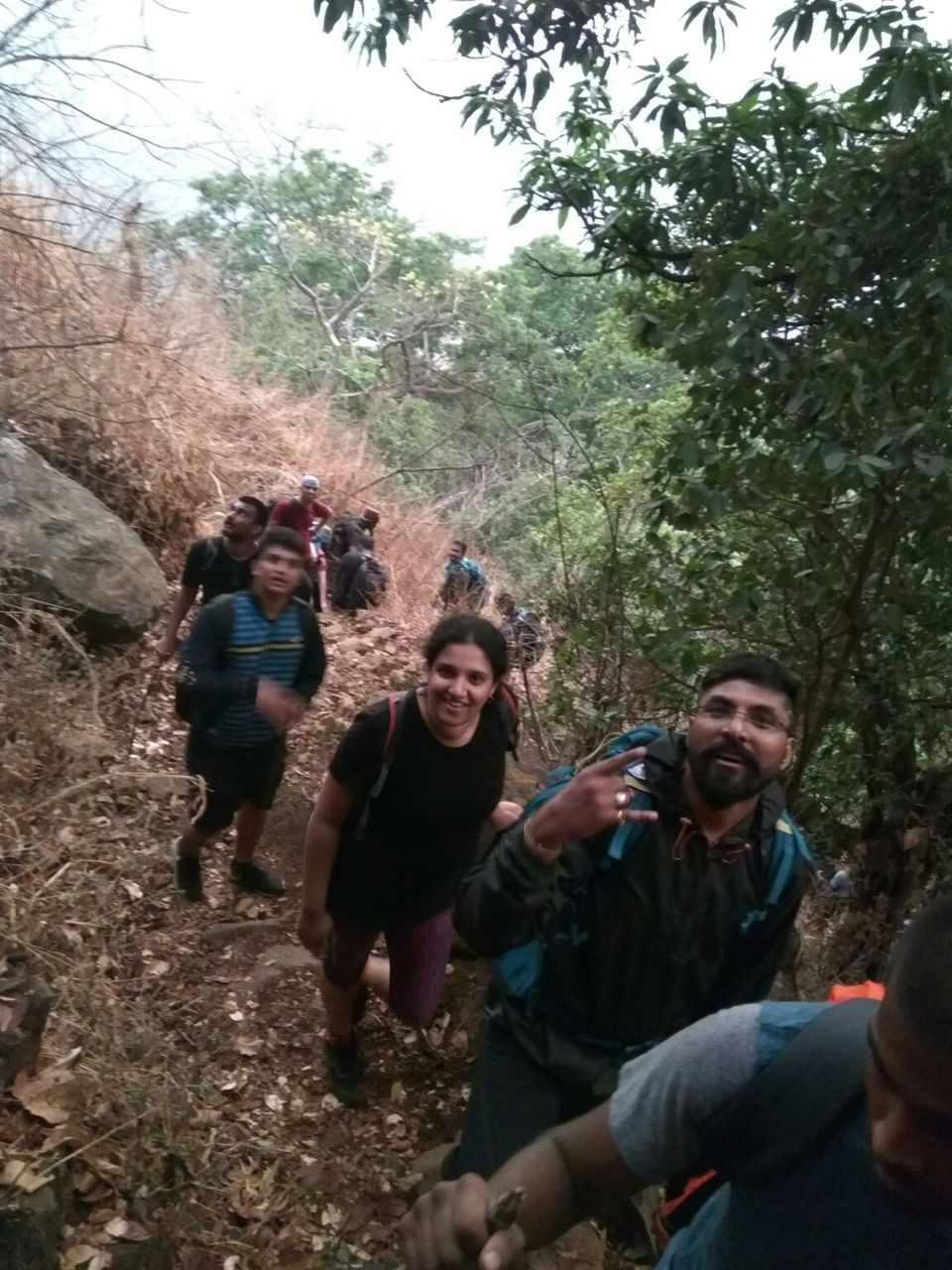 Next morning, we trekked to the Rajmachi fort. Good place for selfies and pictures. While heading back, we walked on the wall of the fort and that was fun! We got back down. Packed our bags. Poha was the breakfast. After breakfast we started to Lonavla. Our train to Hyderabad was at 3pm. Later on we found out that the train would be delayed by 2 hours. Well, we were at the last leg of the trip.
On the whole, it was a very experiential trip for me. One that now has given me confidence to go on more treks in future. Also, my husband and I got to spend a lot of time with each other. So I went in with a specific end point and came out gaining a lot more. Ah! I had an adventure!!