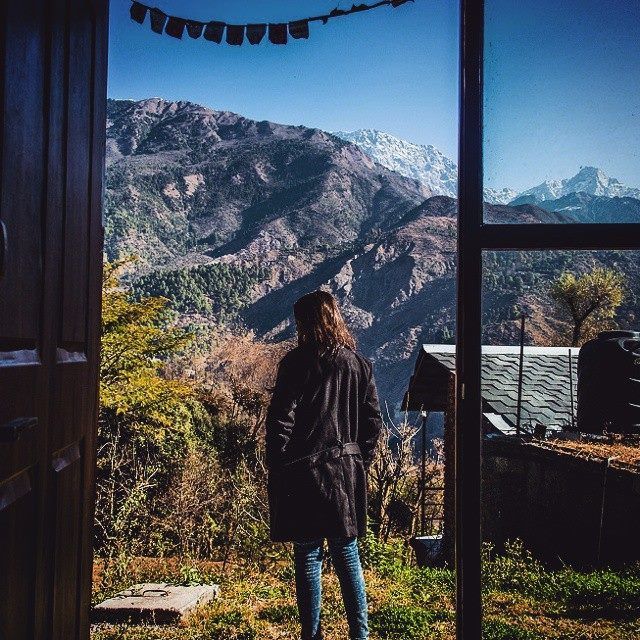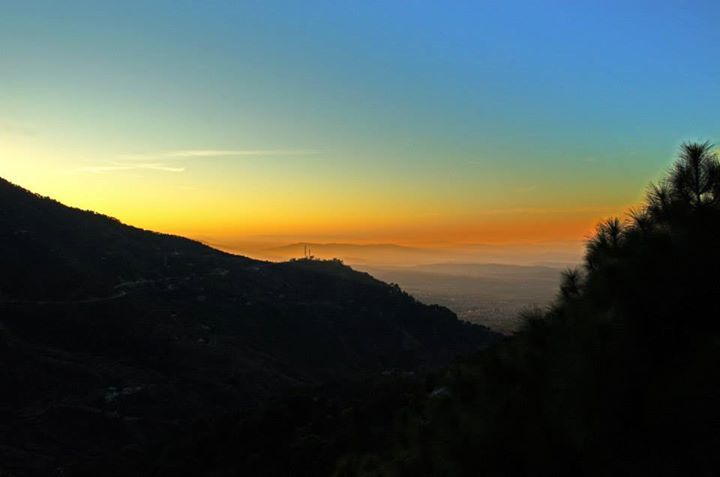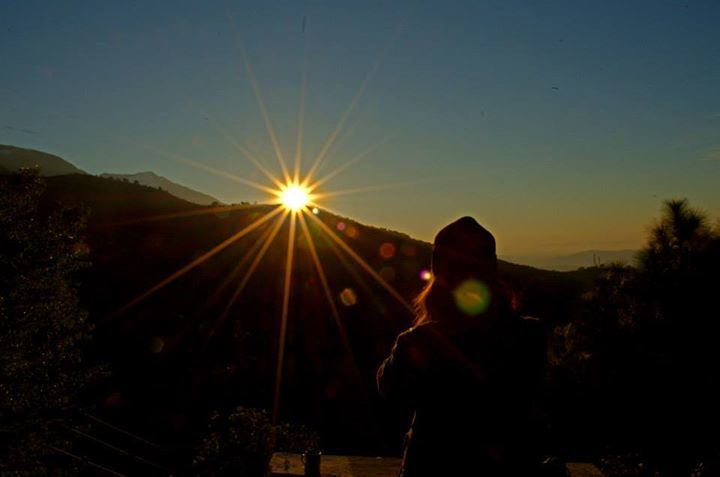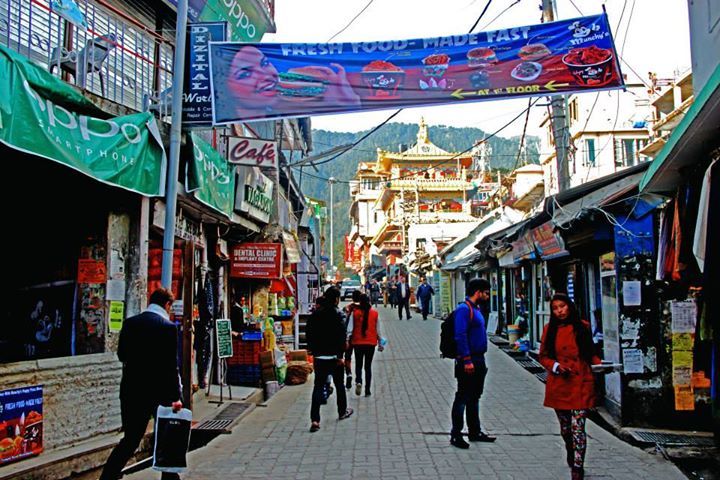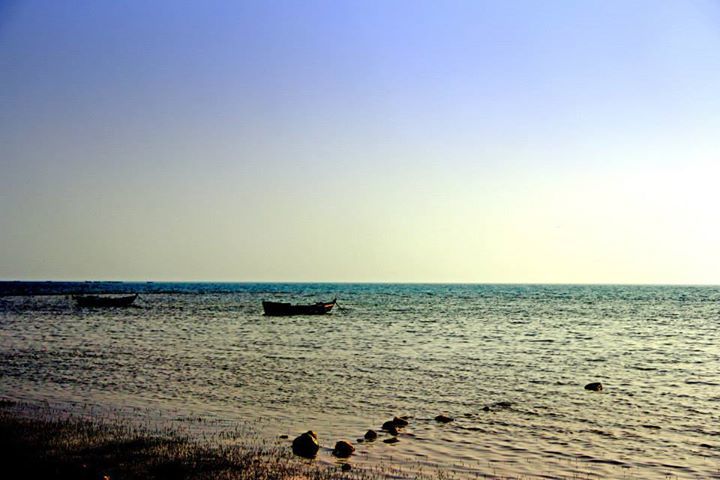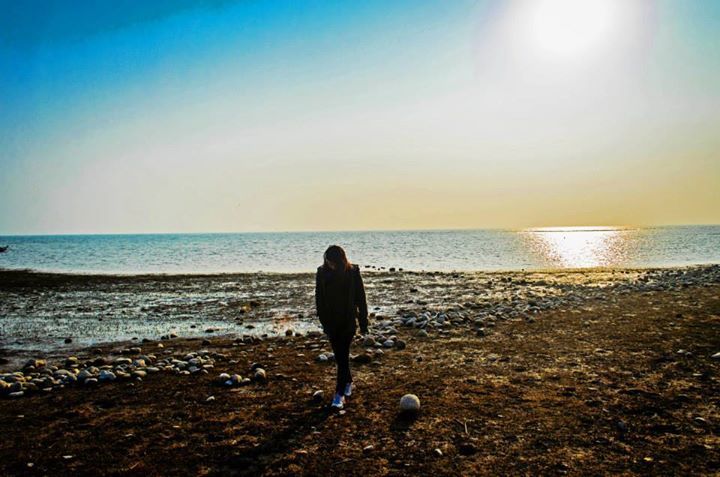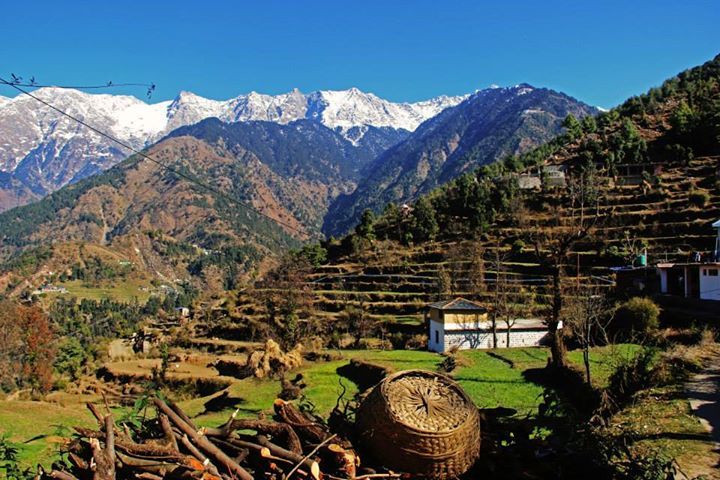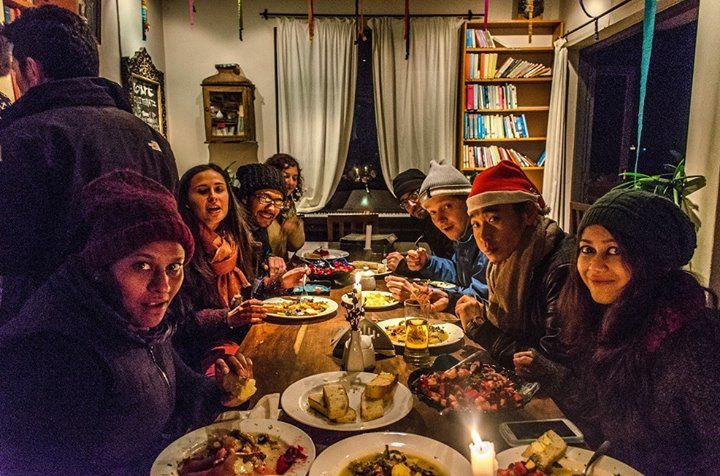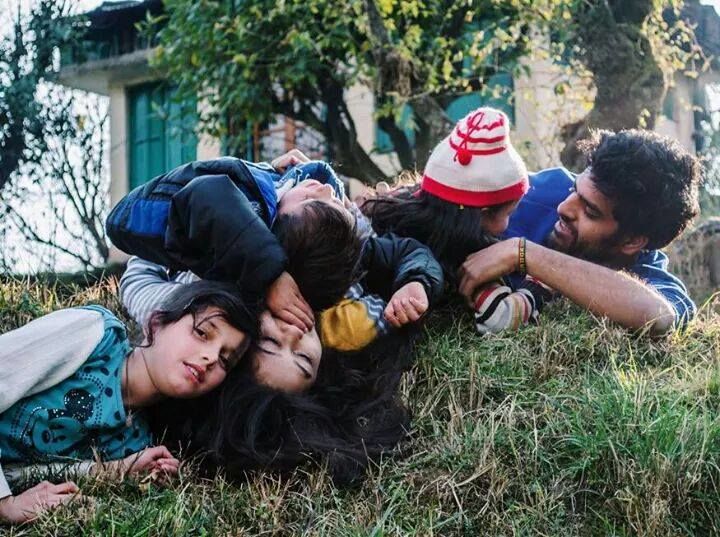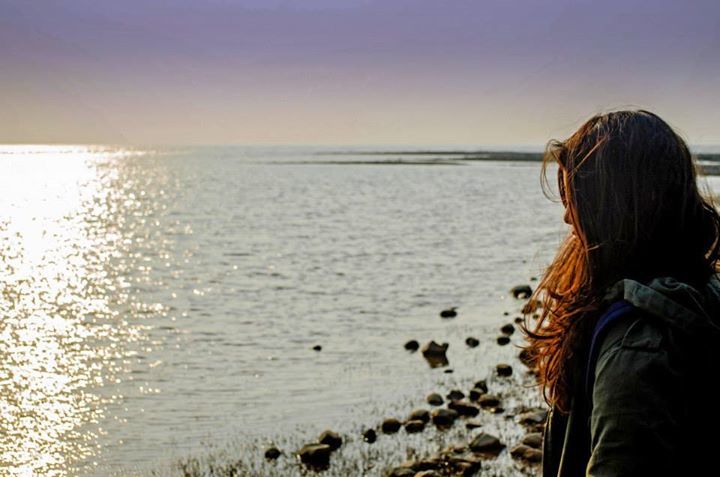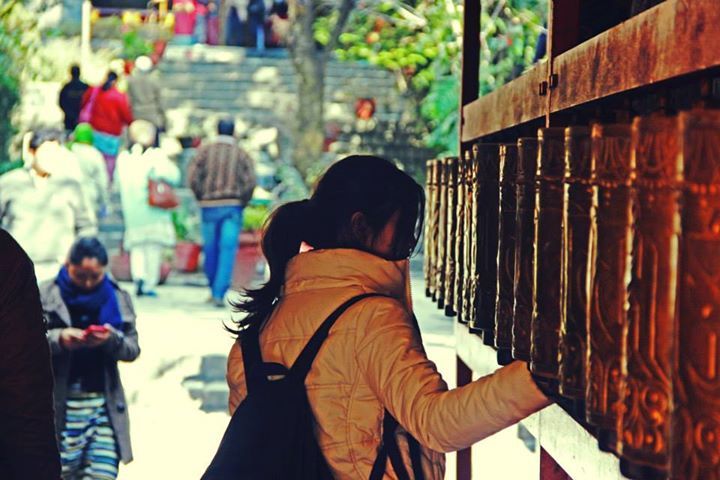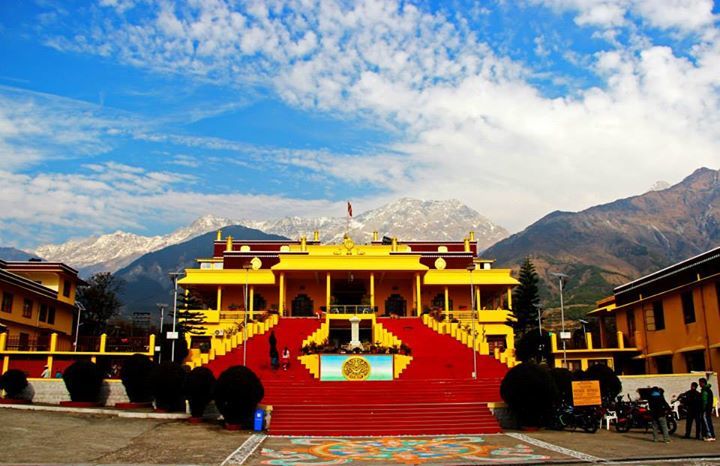 Have you heard of that sensational feeling of unadulterated happiness when a dream becomes a reality? Well, I experienced it on 23rd December 2014 when I left for Mcleodganj from Bombay with a scared mind and an eccentric heart.
I had been dreaming this dream of traveling solo, of running behind butterflies and lying under a star studded sky since a while then. But I neither had the age nor the moolah to back this dream up. All I could do from a four-walled room, is browse through pictures and blogs of different exotic folks around the world experiencing my trance.
Being gerascophobic (fear of getting old), holding on to hope wasn't as easy as shooting fish in a barrel. Every passing day I would feel hoary and would do nothing but sulk about it and go back to the viciously alluring internet. My life, by then, had moved from completing graduation to getting my first real job to going through a devastating break-up to trying to assemble bits and pieces of my life back again. Amidst all the novel adaptations I was trying to cope with, one sunny day in the month of October on my way back home from work, while I was sitting in Marine drive looking at the waves and the sun going down, I said to myself, "This Is It – I am going for a trip by the end of the year, alone." And from that turning point in life, there was no looking back.
The next couple of days were spent in searching the internet finding befitting places, looking up the calendar to lock the D-days and finding the best possible reasons to offer my boss and my parents. (Trust me, the last bit was the toughest of all). Thanks to my (then) Twitter friend Abhinav and his beautiful gallery, I narrowed down to Mcleodganj, a suburb of the upper Dharmshala in Kangra district of Himachal Pradesh. For once then, I had cursed myself a little for living in Bombay and not Delhi because reaching Mcleodganj means having to reach Delhi first and take a twelve hours overnight bus journey from Delhi to Mcleodganj. Thankfully, I had saved up a bit by then with which I booked my non-refundable (I saw that later) flight tickets till Delhi and my bus tickets from Redbus to Mcleodganj. And that was when I came to the realization that, oh well it's finally happening!
For the next entire month, I could no longer manage to concentrate at work. My mind would revolve around hills and sunsets and blithe coupled with danger. Eventually, I had to tell my parents about the trip which ended up being a big drama in itself. From disbelief, to blackmail to emotional blackmail to anger, I had to conquest them all but no matter how dangerous the hurdles were, I was determined to go. The first trick is, you need to be transparent to them. Right from my plan to schedule; I had fed them with every bit of information just to make them believe that this little pampered kid of theirs is actually old enough to manage everything on her own. Secondly, you need to be patient with them; it's not a cakewalk to accept something like this at the first go especially living in India.
Fast forwarding my days, it was finally 23rd December 2014, when I reached Delhi at 10:30 am after a trapped-between-sleeping-uncle-and-wailing-kid flight. Sadly, all my friends from
Delhi were on vacations and back to their hometowns so I had to spend half a day with a humongous bag and an almost equally huge camera in this infamous city called Delhi. Just when I stepped out of the airport, I was completely frozen. Delhi winters, FTW. I took a prepaid cab and reached Majnu Ki Tila from where my bus for Mcleodganj would commence at 6:30 pm. It was almost afternoon by then, but the wintery roads were foggy and scary and I looked around to find a friendly human being to have an informative conversation with, as I had already received some deadly stares from the passers-by by then. I managed to find a middle-aged lady and she advised me to take a rickshaw to small cafes in Kamla Nagar which I gladly followed and ended up in McDonalds(the first place I spotted from a distance, thanks to the bright yellow color). After a burger down and talking to my mom convincing her that I've my pepper spray handy, I thought of exploring the place but the McDonald guys refused to keep my luggage so I had to walk along the road with my 15 kg bag making a note in my mind of traveling light from next time. Past some gloves, mufflers and a woolen jacket shopping, I reached the bus stop at 6 pm sharp. The next half an hour was spent in praying for a safe mid-night journey to Mcleodganj as I was in the ill-famed Delhi and I had nothing better to do in the cold. The bus was full of big noisy families, couples and a few solo travelers and luckily I had a friendly lady sitting next to me who was a doctor, practicing in a hospital in Dharmshala. It was an almost comfortable bus journey with the jerks and the turns and finally I reached Mcleodganj at 5:30 in the morning.
Abhinav had come to receive me at the stop and though I had never met him in person till then, something in my heart told me everything is going to be alright. I watched the first sunrise with my luggage, drinking hot coffee and shivering in cold from the most beautiful hidden bench around a corner and that is when I knew, this is it, these are going to be the best days of my life. I ended up staying at his place after experiencing the mesmerizing view from his fully glass covered windows and he was definitely the best person to have around in the unknown town. From there on, in no particular order I am going to narrate the few best highlights of the trip –
> I had the perfect Christmas Eve celebration at Café Illiterati, which was my second home for the next few days. I danced, I sang, I ate and laughed with people I barely knew. They were all so nice, so welcoming and while it was freezing outside, the warmth from them was enough to melt my elated little heart.
> I used to wake up to snow-capped mountains, Prateek Kuhaad songs and warm sunshine falling on my eyes everyday.
> One of my lovely afternoons was spent playing with my favorite kids and dogs on the mountains and then we plucked some sour fruits from the trees and turned them into chutney mixed with sugar and chillies. We then sat in a circle, warbled Bollywood songs and shared our self-made meal together.
> I had bought a pink muffler, a green embroidered Kurti and a woolen jacket for just Rs 50.
> I encountered a cheetah from a 5 mts distance at 12 am on Christmas night when Abhinav and I were sitting on a bench, watching the city lights of Dharmshala.
> Almost every night I used to gorge at an uncle's café who used to cook home-like chicken and date shake for us and would narrate stories from his childhood.
> On my fourth day, I had left home without my phone or a jacket to have some thukpa for breakfast but ended up trekking for 20 kilometres and watched the most beautiful sunset.
> On the same trek, while we were walking to a church, we realized the conventional road was full of noisy tourists who wouldn't let us have a peaceful walk. So we looked around and found a steep slope of 500 mts full of pine trees and thorns. We ended up taking that route, hugging trees, falling, slipping, sliding and finally reaching the church where we chose not to go because we were horrified to find people taking selfies with the graves behind the church.
> I went to a Christmas fair held at a school and ended up winning Rs 50 at an animal race I had participated in.
> I had lied down under the open sky with a blanket and watched the stars at night.
> I hitch-hiked. (Something I was extremely scared of)
> I was full of stories, I was rich with experiences and made some lifetime memories.

I don't know whether I am going to miss the place more or the people; or the moments or the nothingness; the games with kids in the hill's playground or the Christmas celebrations with strangers becoming family; star-gazing lying under the open sky at midnight or the long roads leading nowhere; making pasta and kheer for everyone or the coffee and maggi after a tiring trek; playing with Milo, Diamond and Fondue every morning or waking up to snow-capped mountains; the thrill of seeing a leopard five mts away or the joy of discovering a hidden road; the Himachali music or sunrise and the sunsets. I don't know. All I know is, this has been the best decision I have taken in life. It's when people cry while you leave, it's when you cry hugging the kids, it's when you keep looking back at every step, it's when you make a promise to come back soon, that you know you must have done something right somewhere to be this blessed in life. Thank You Mcleodganj :)
And lastly, I realized, you don't travel to discover places, you travel to discover yourself in those places.