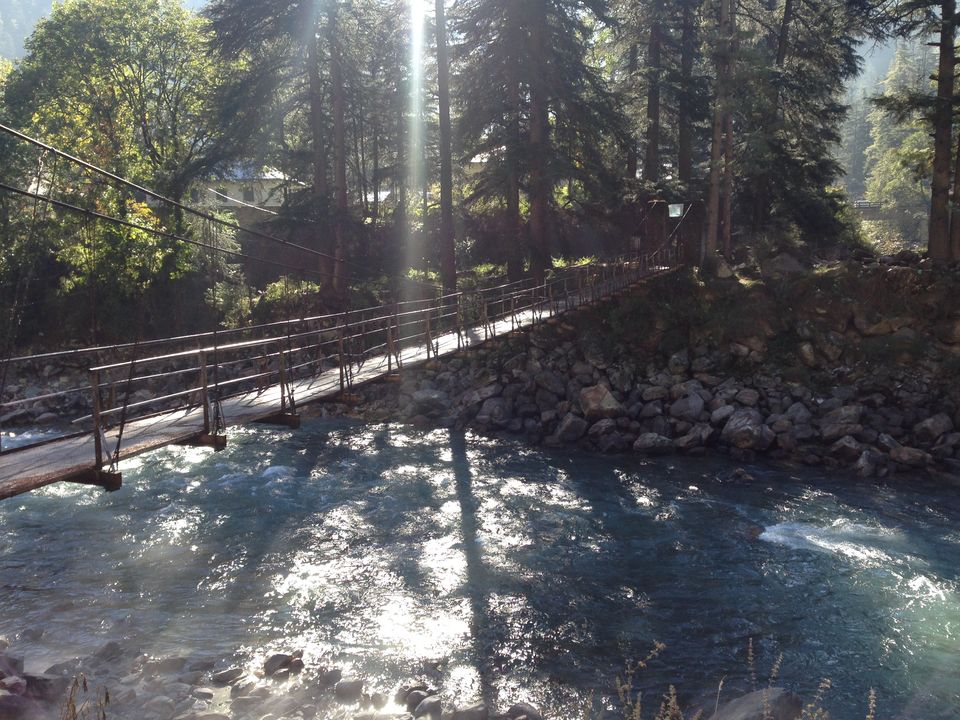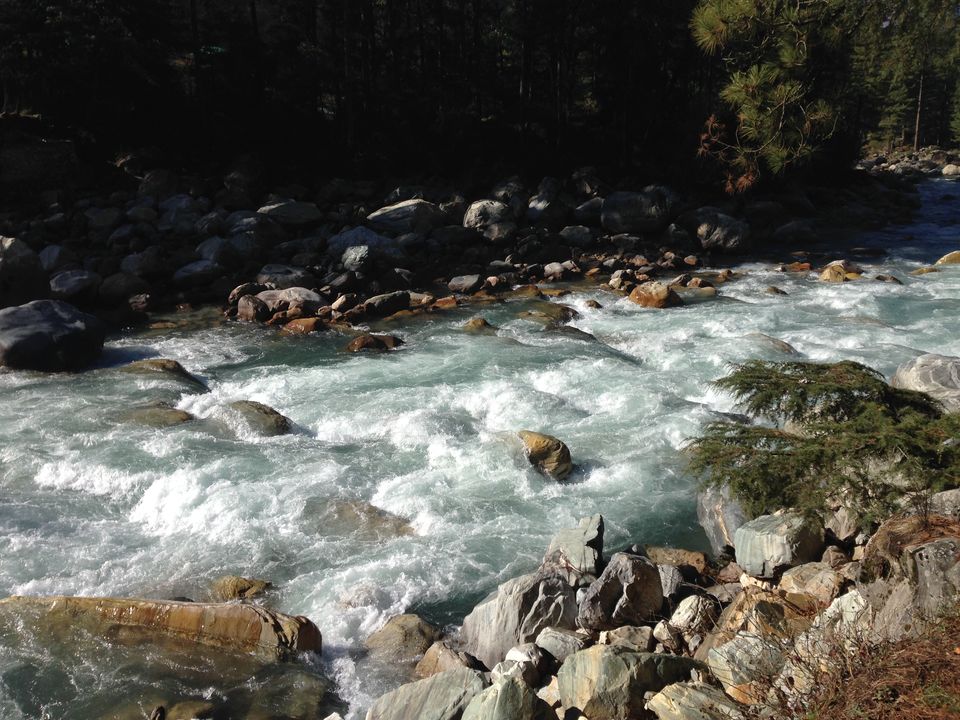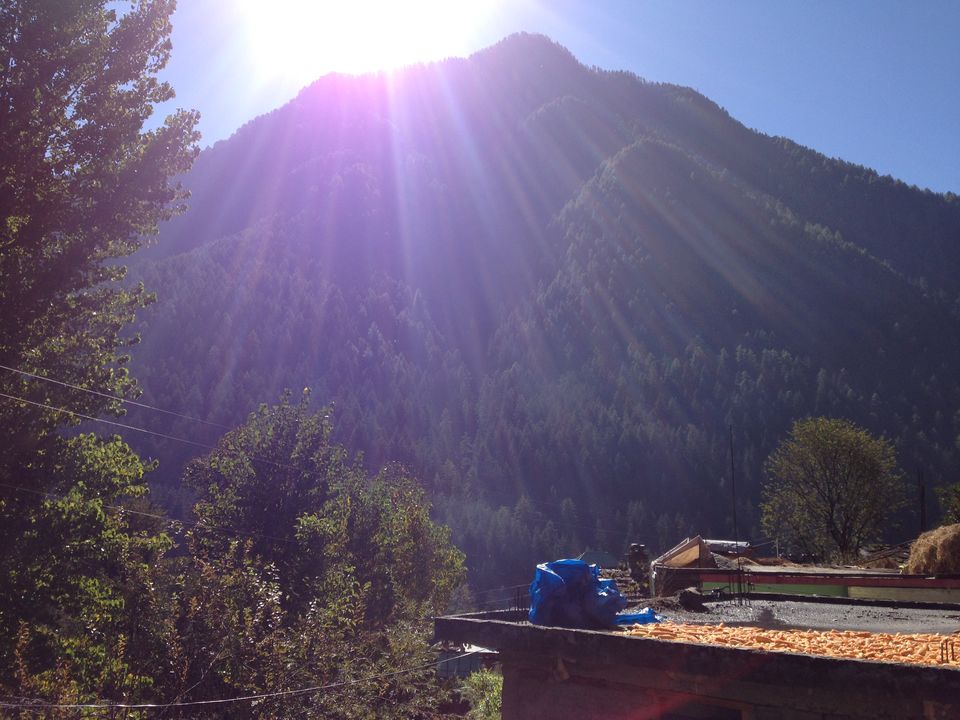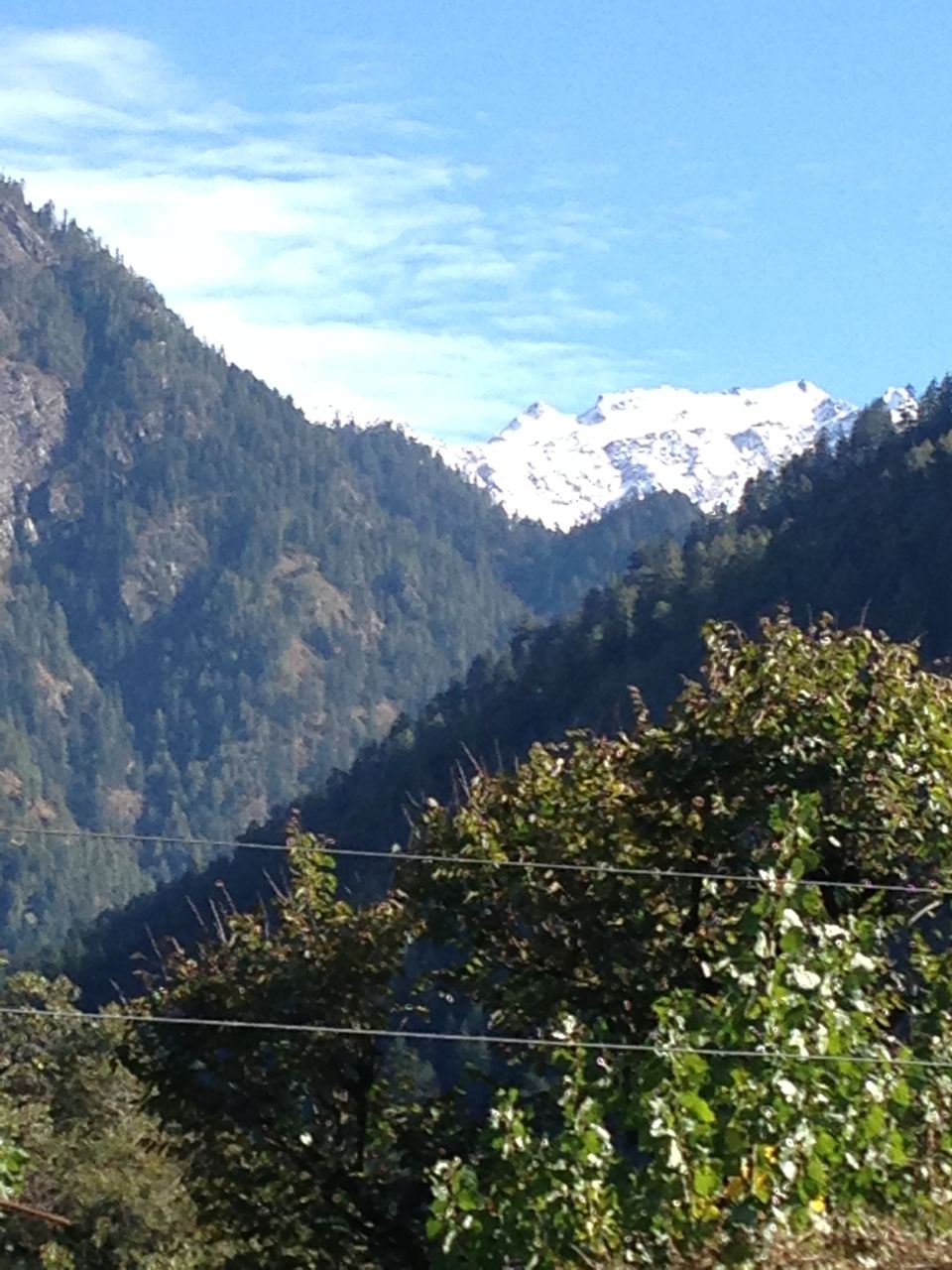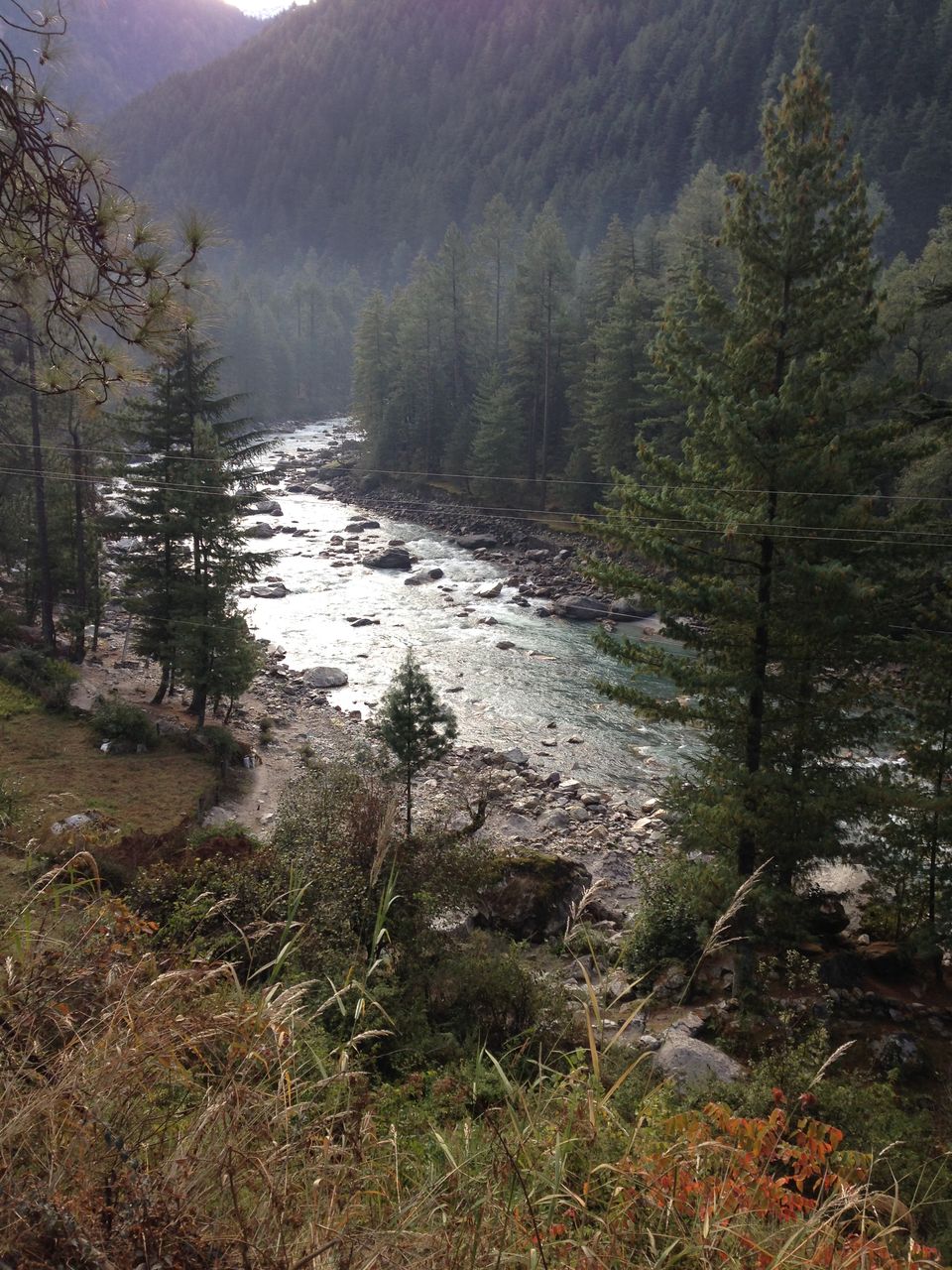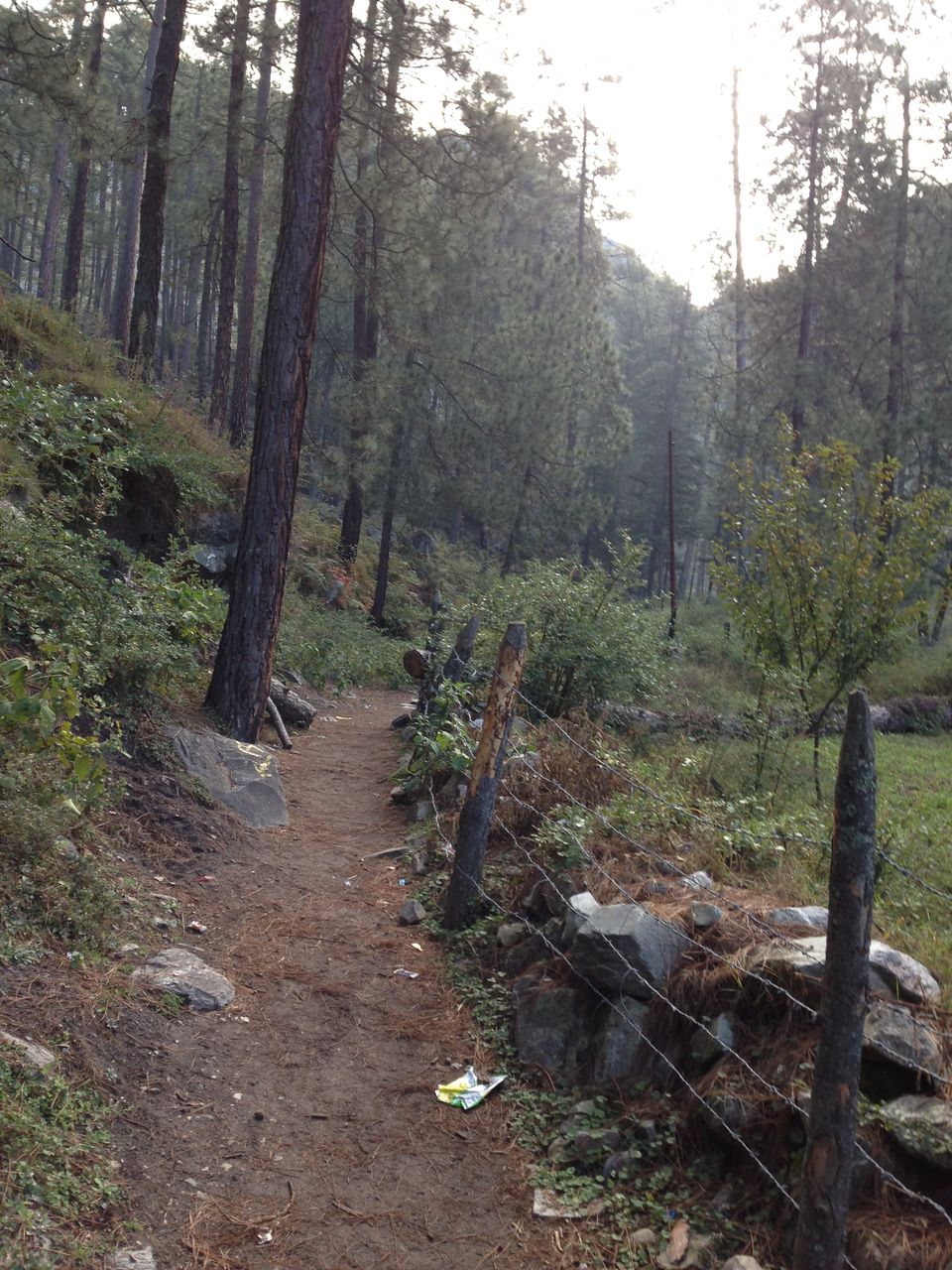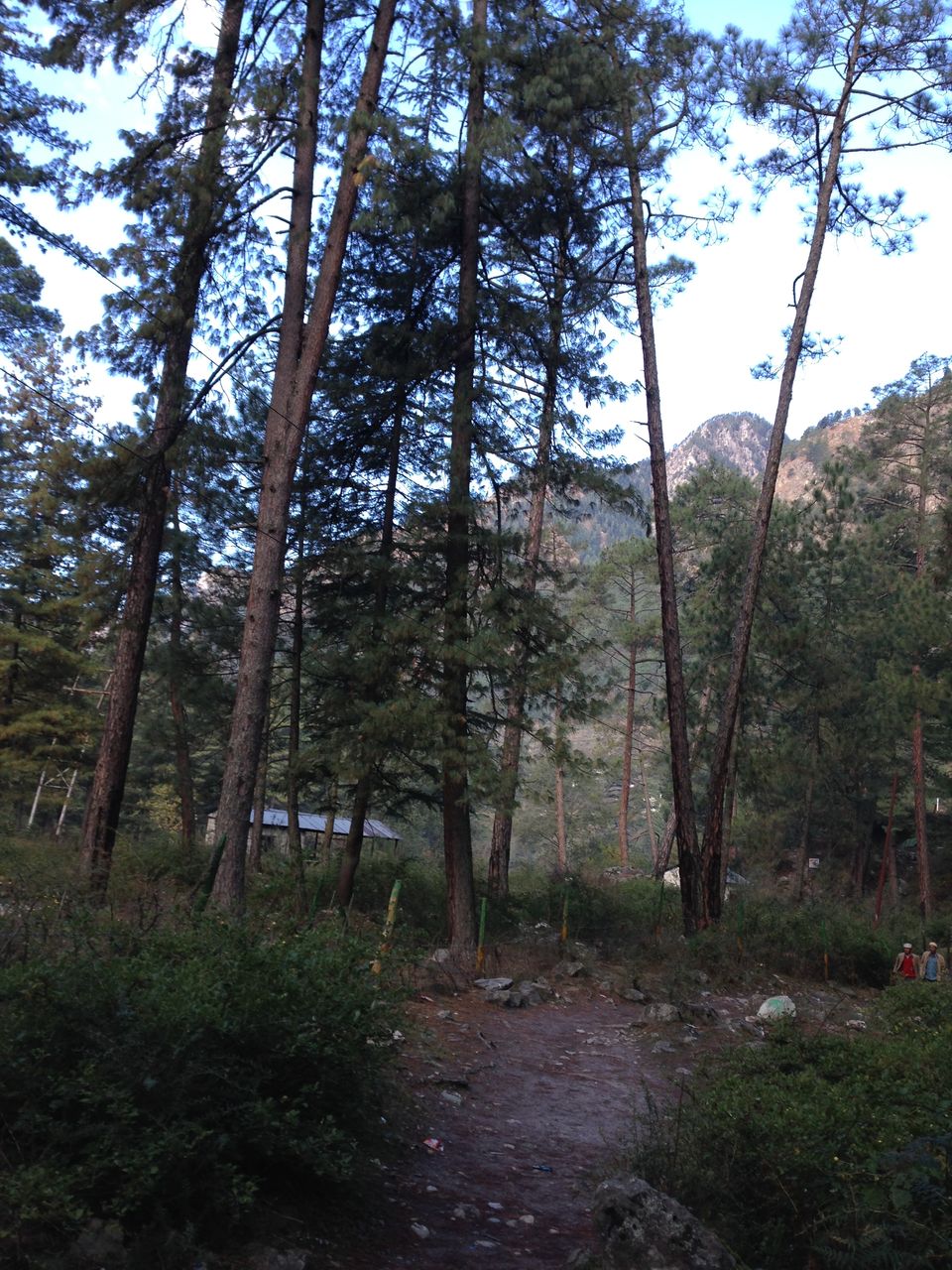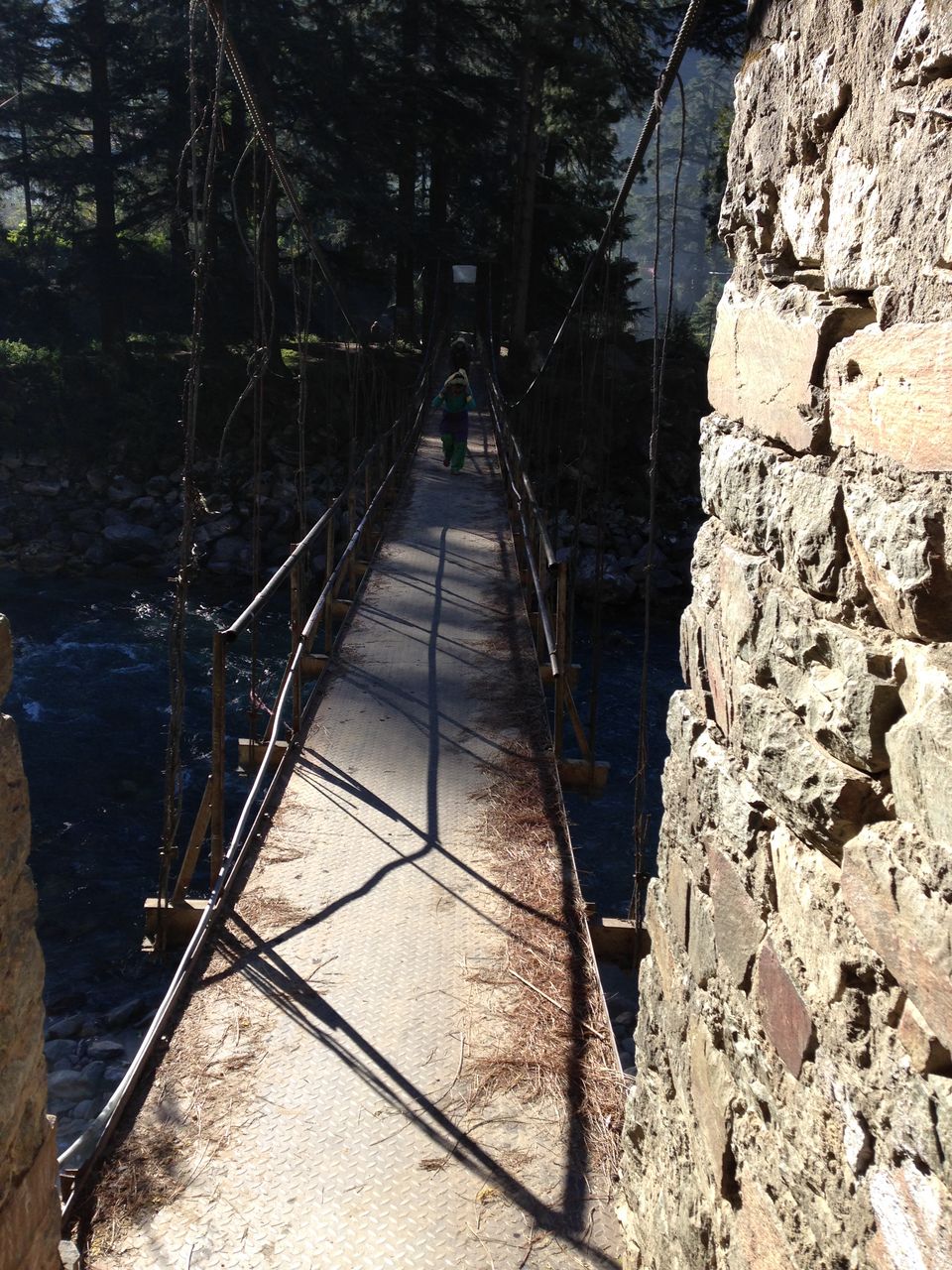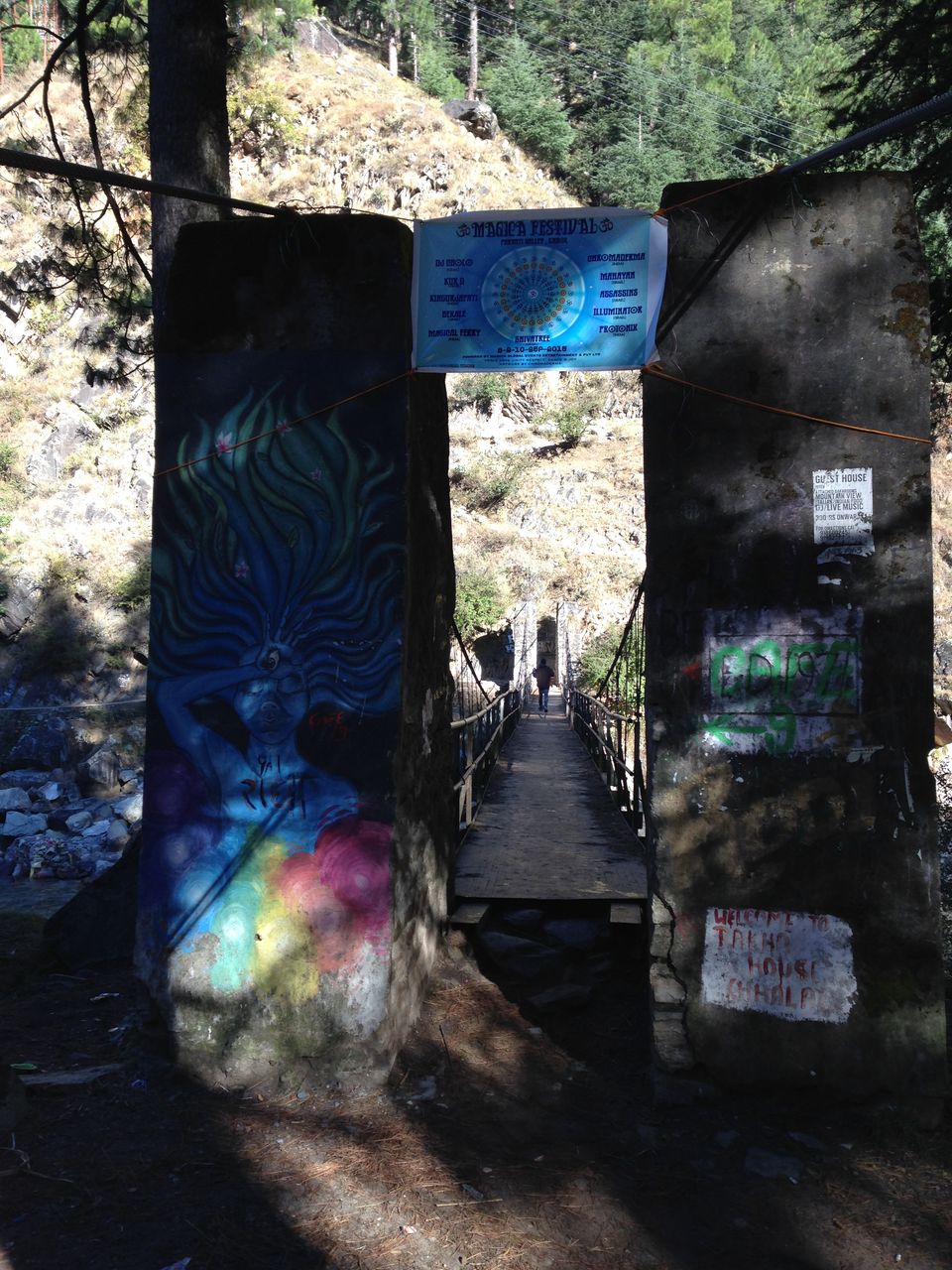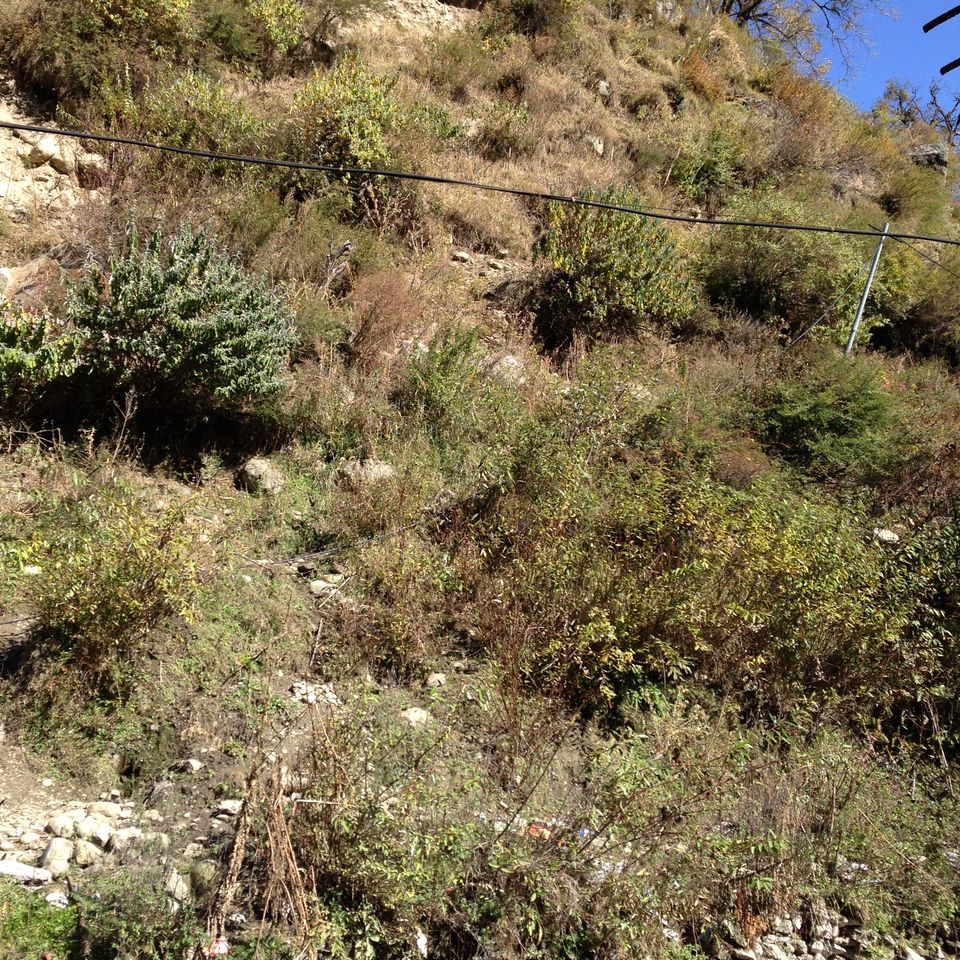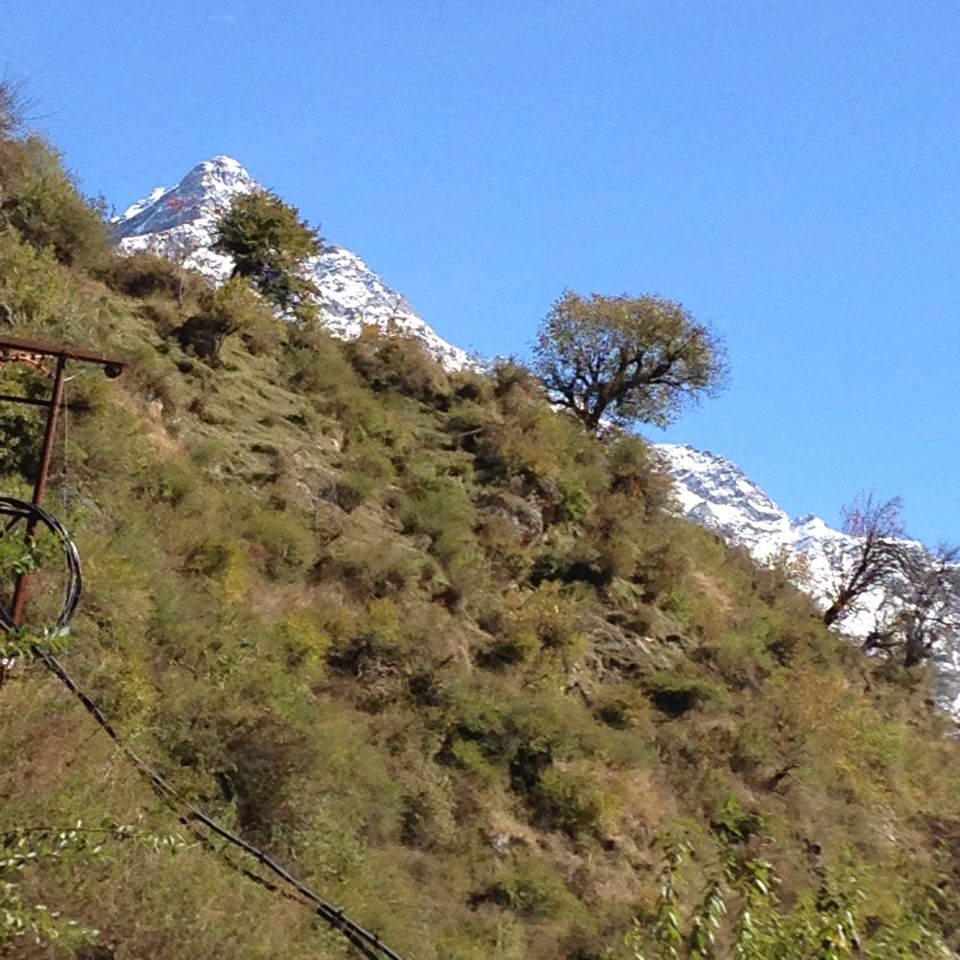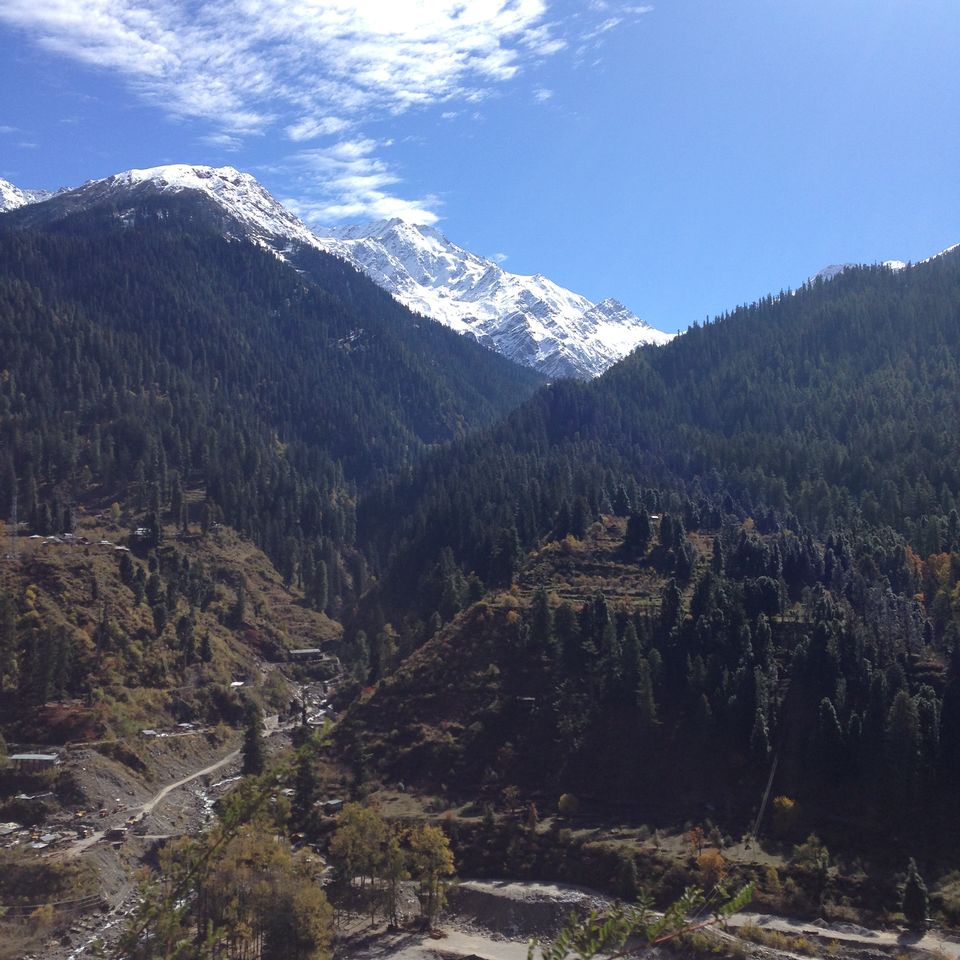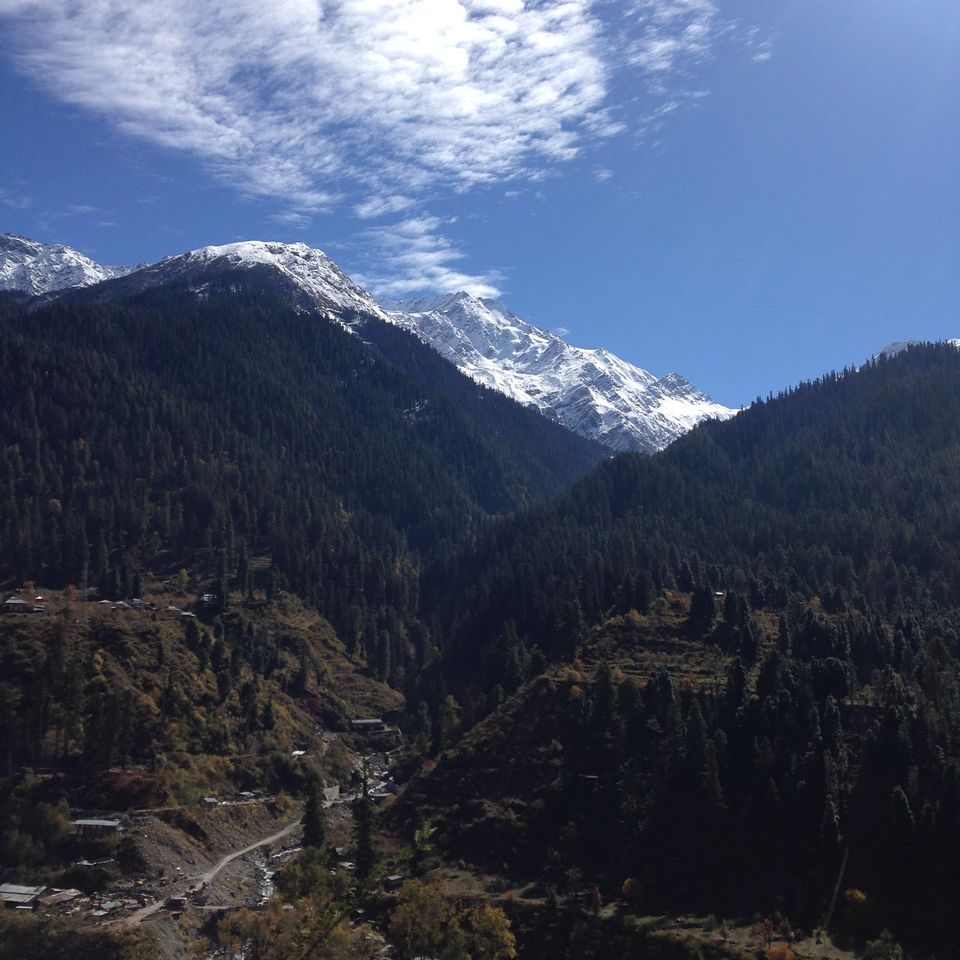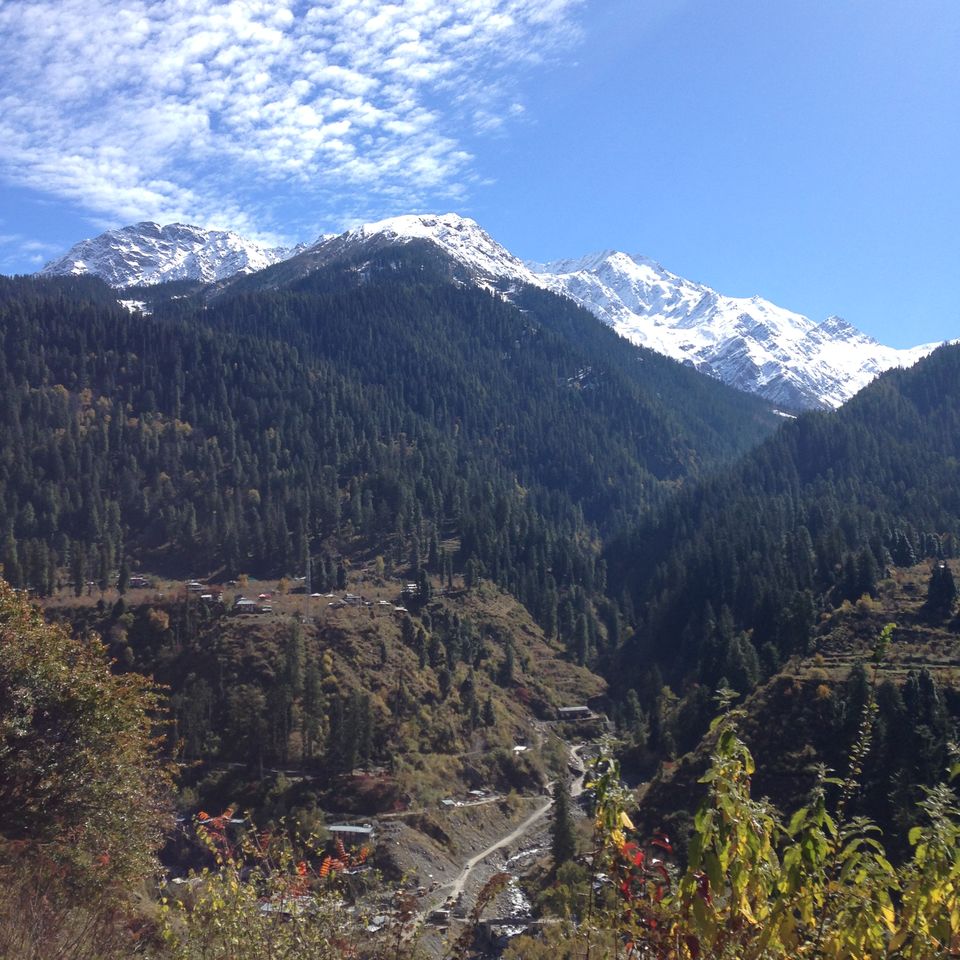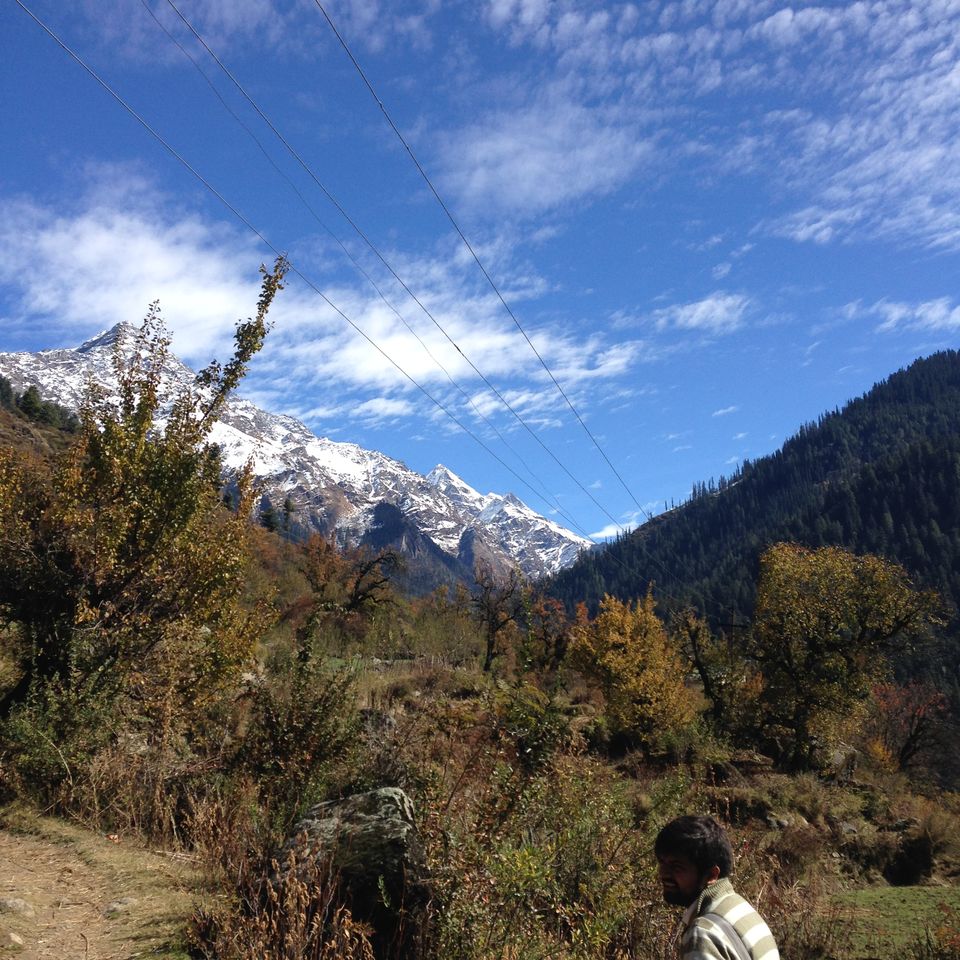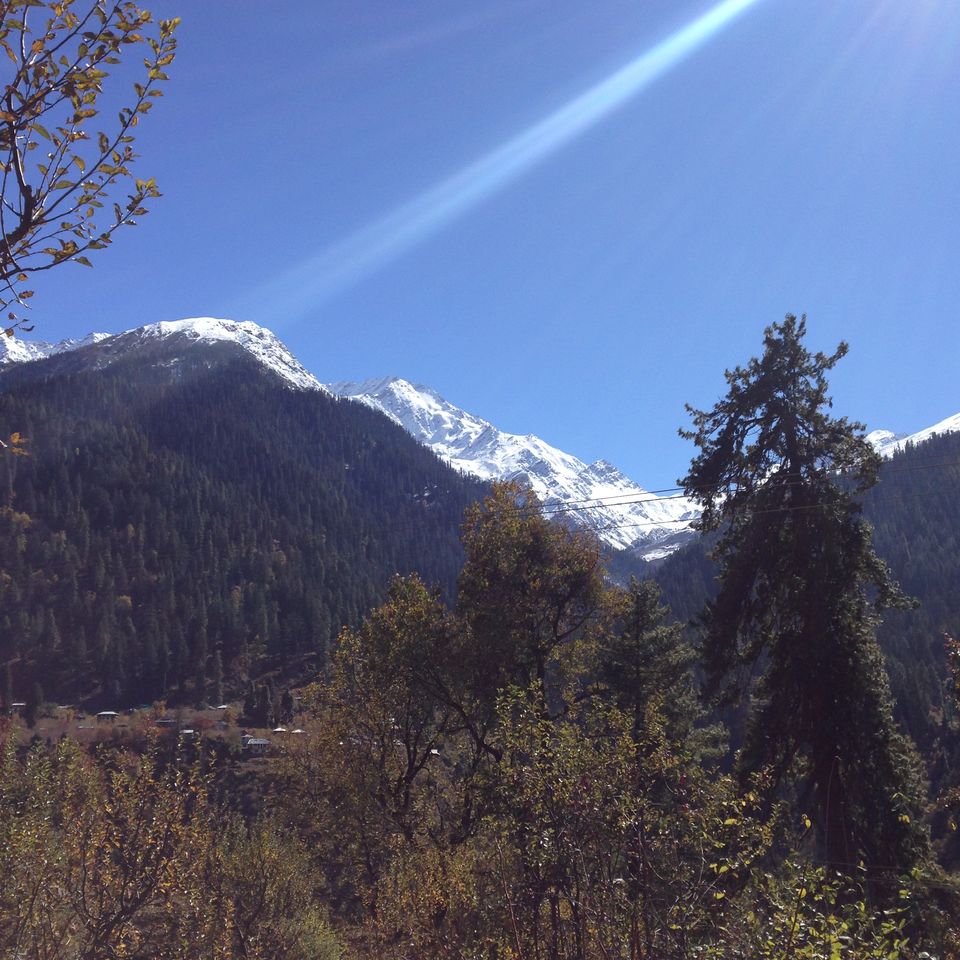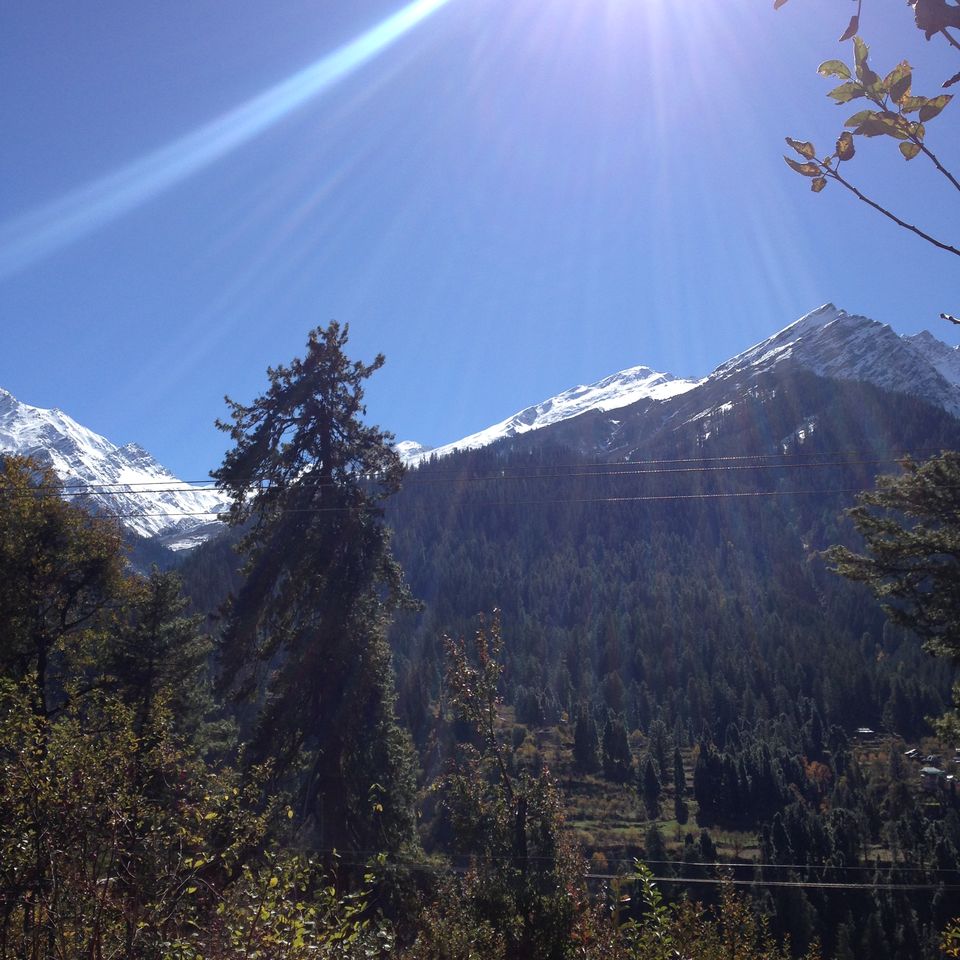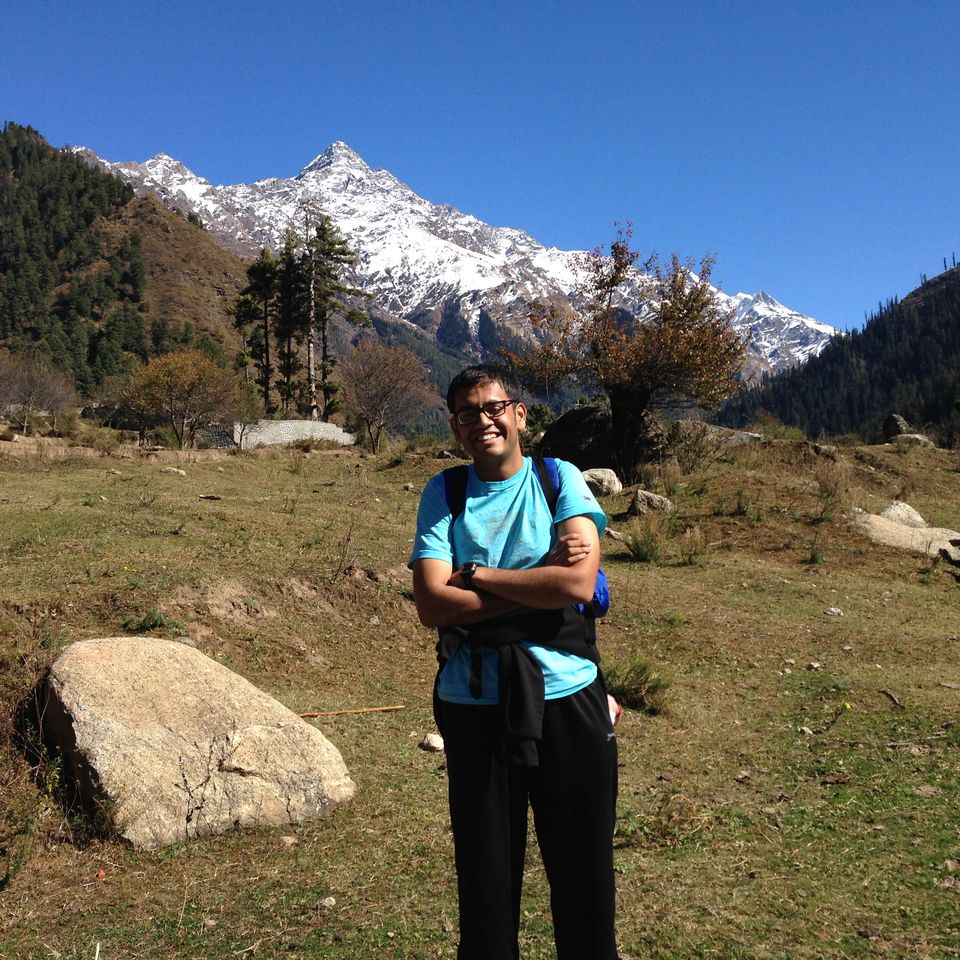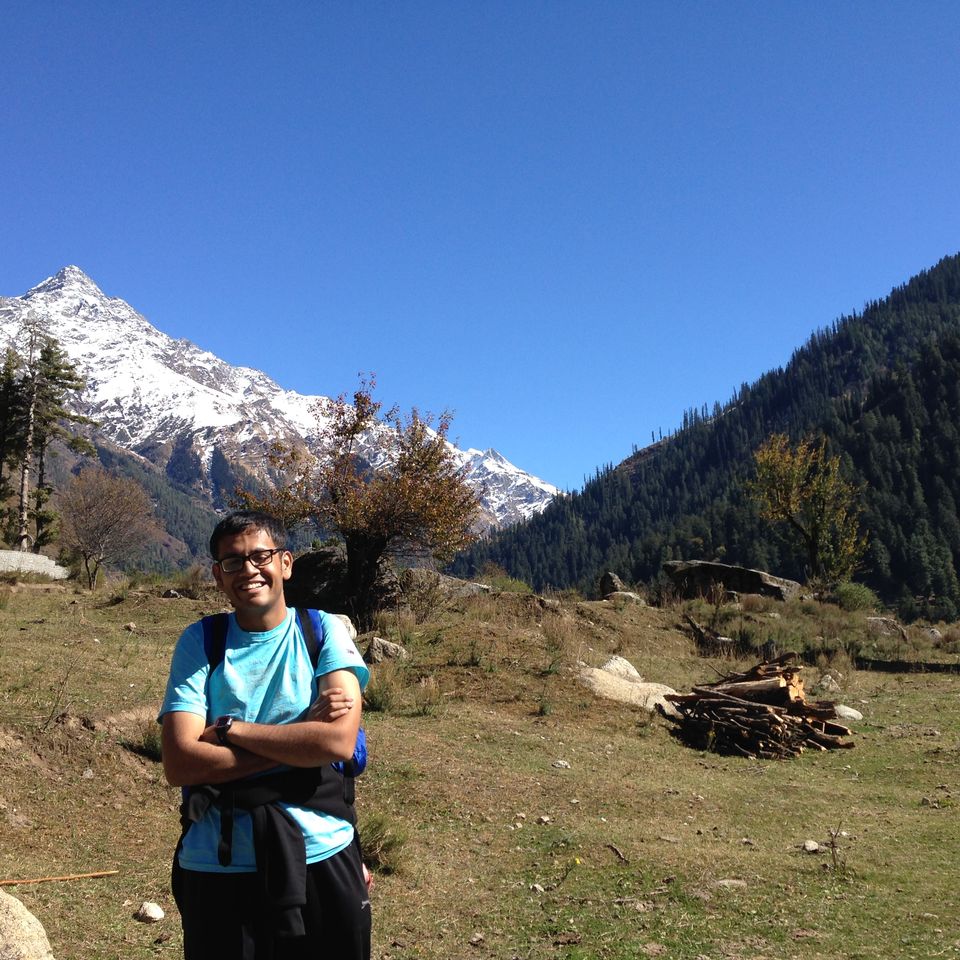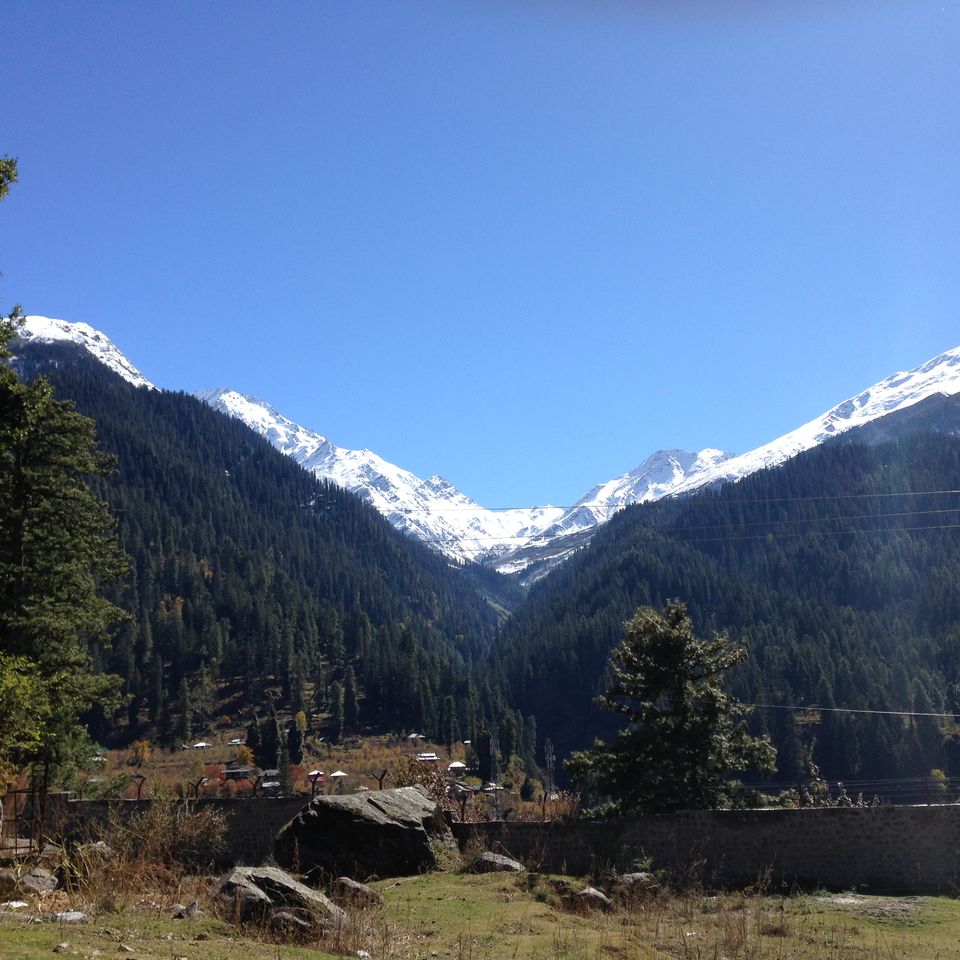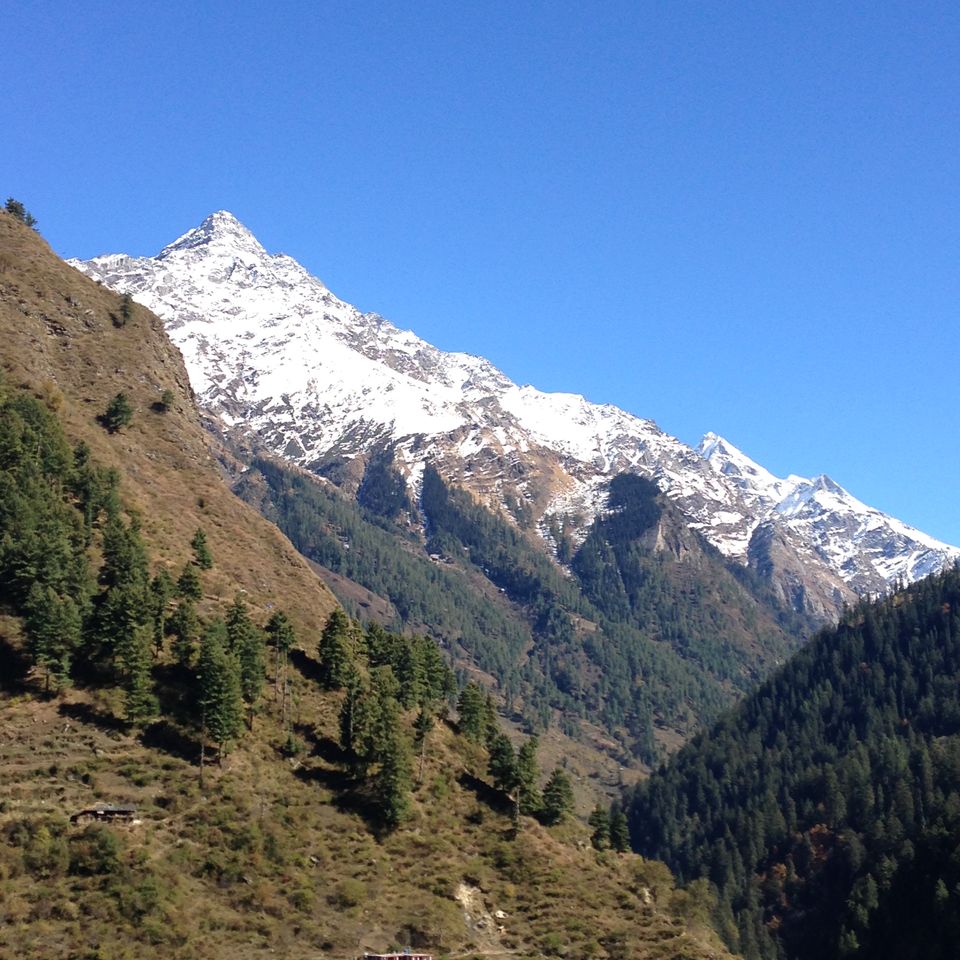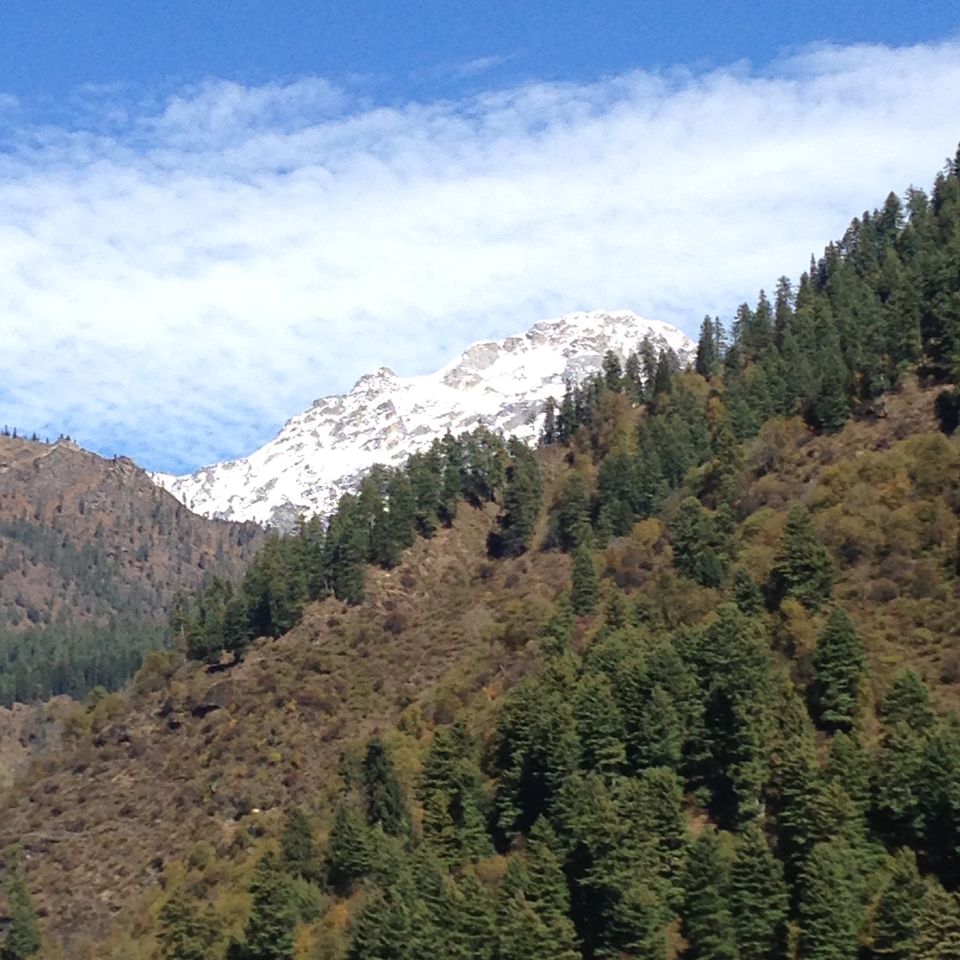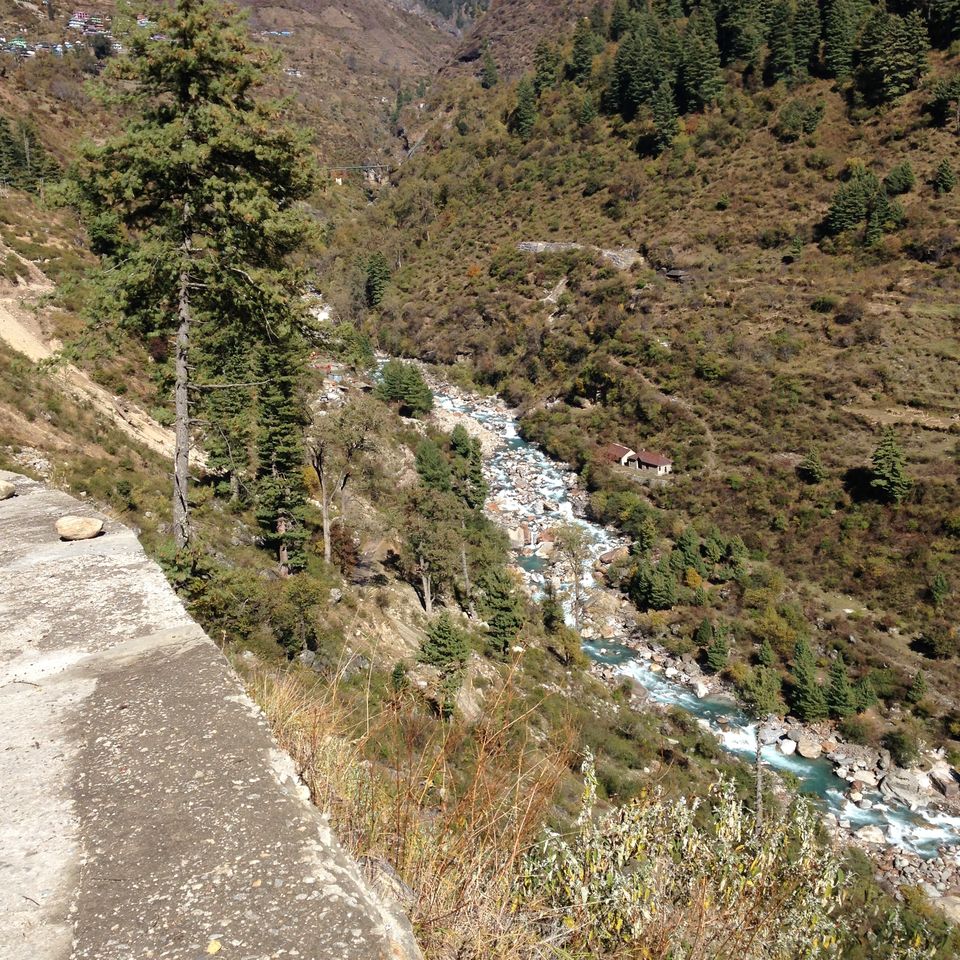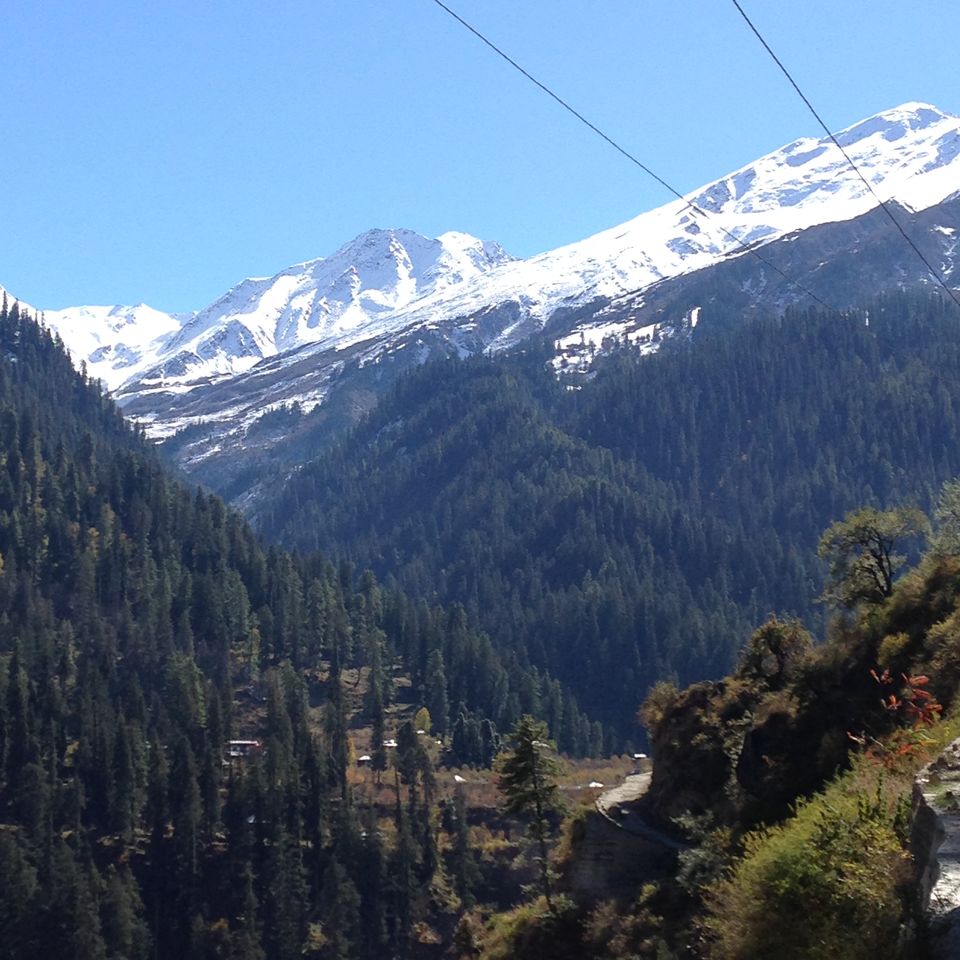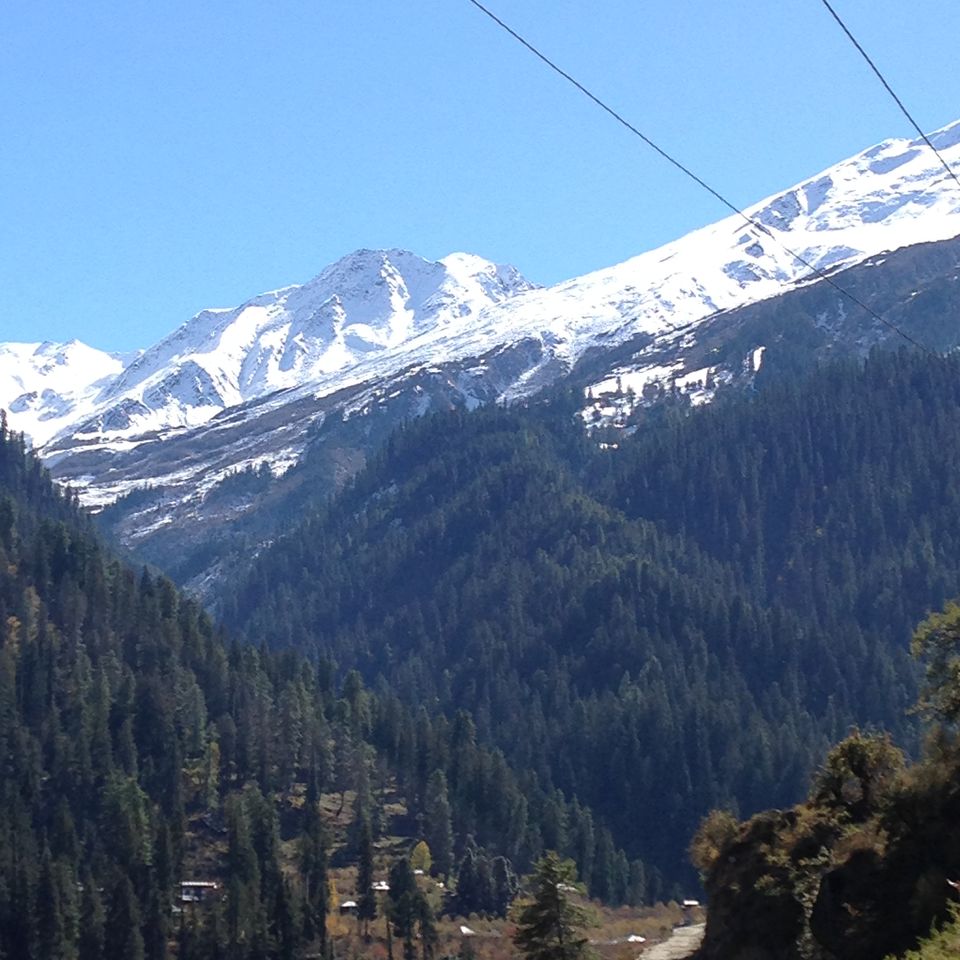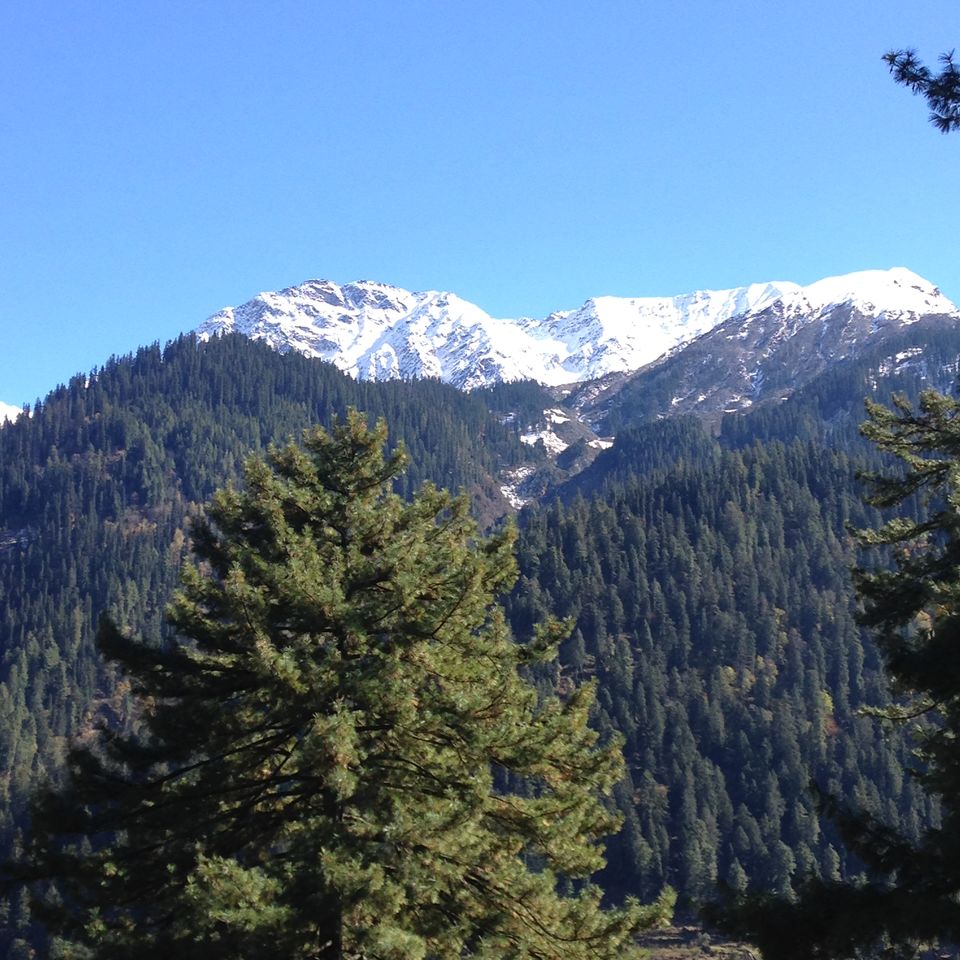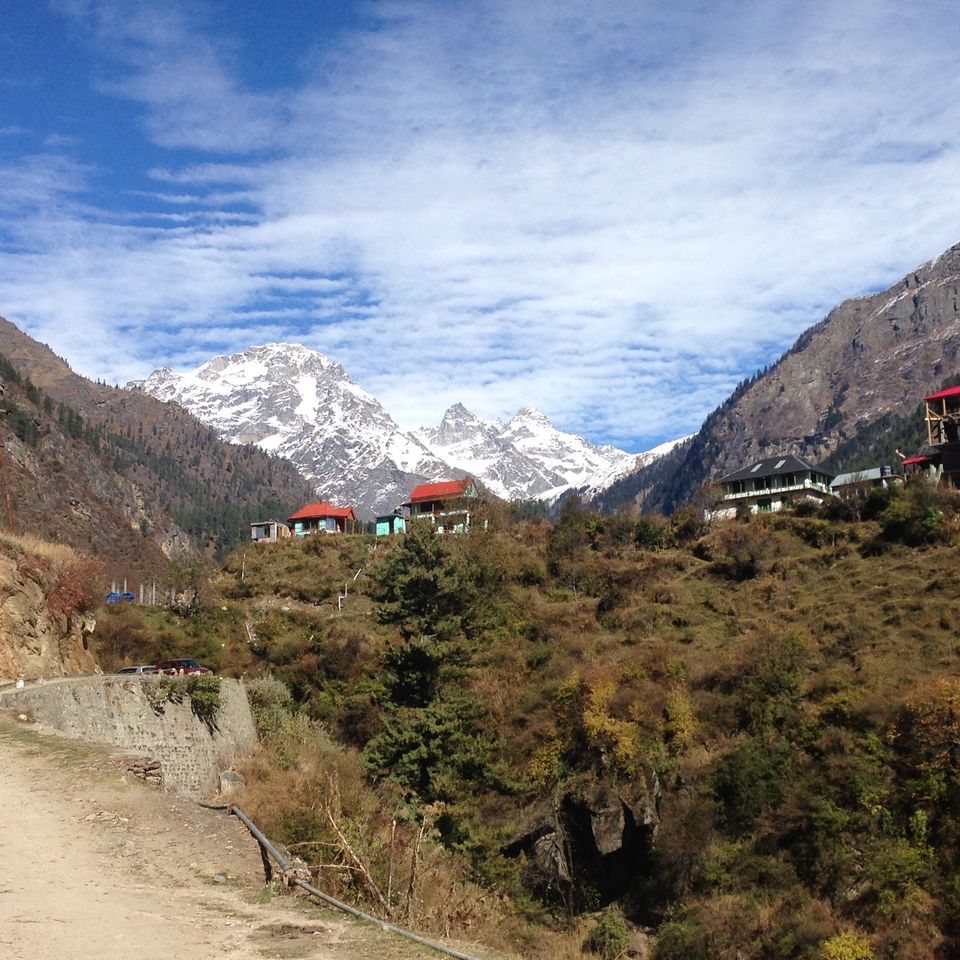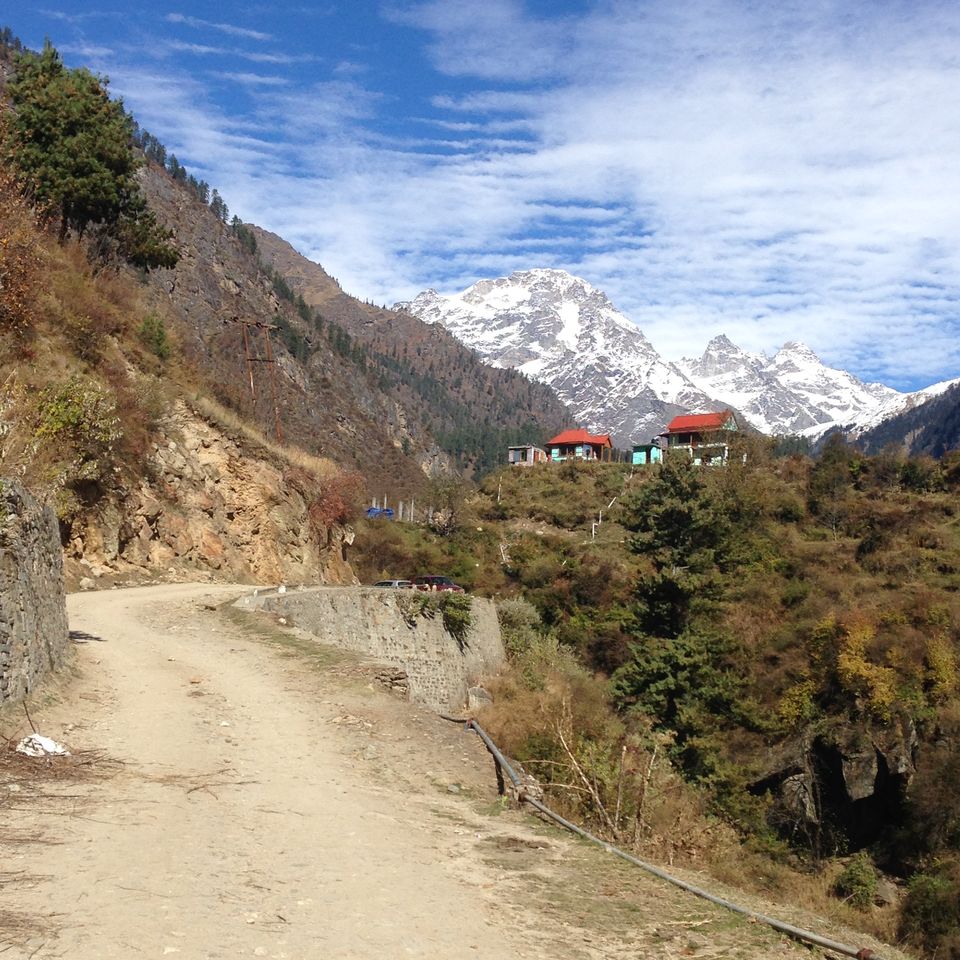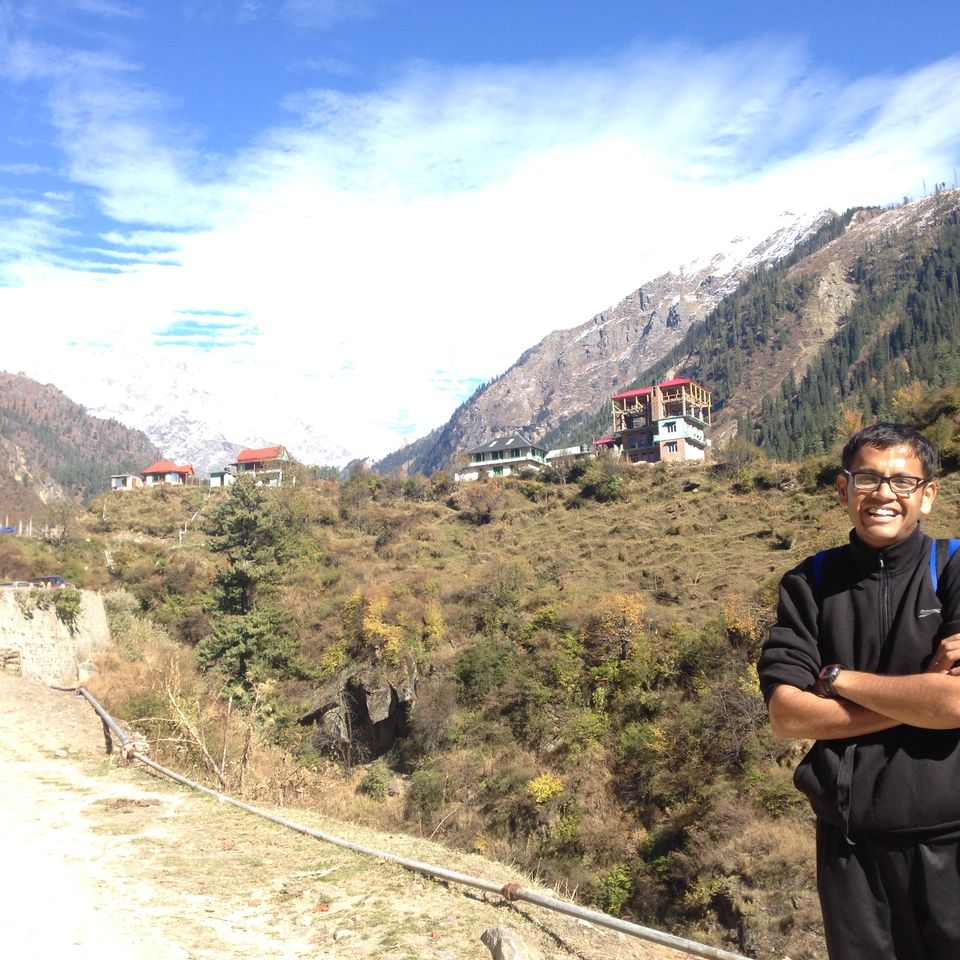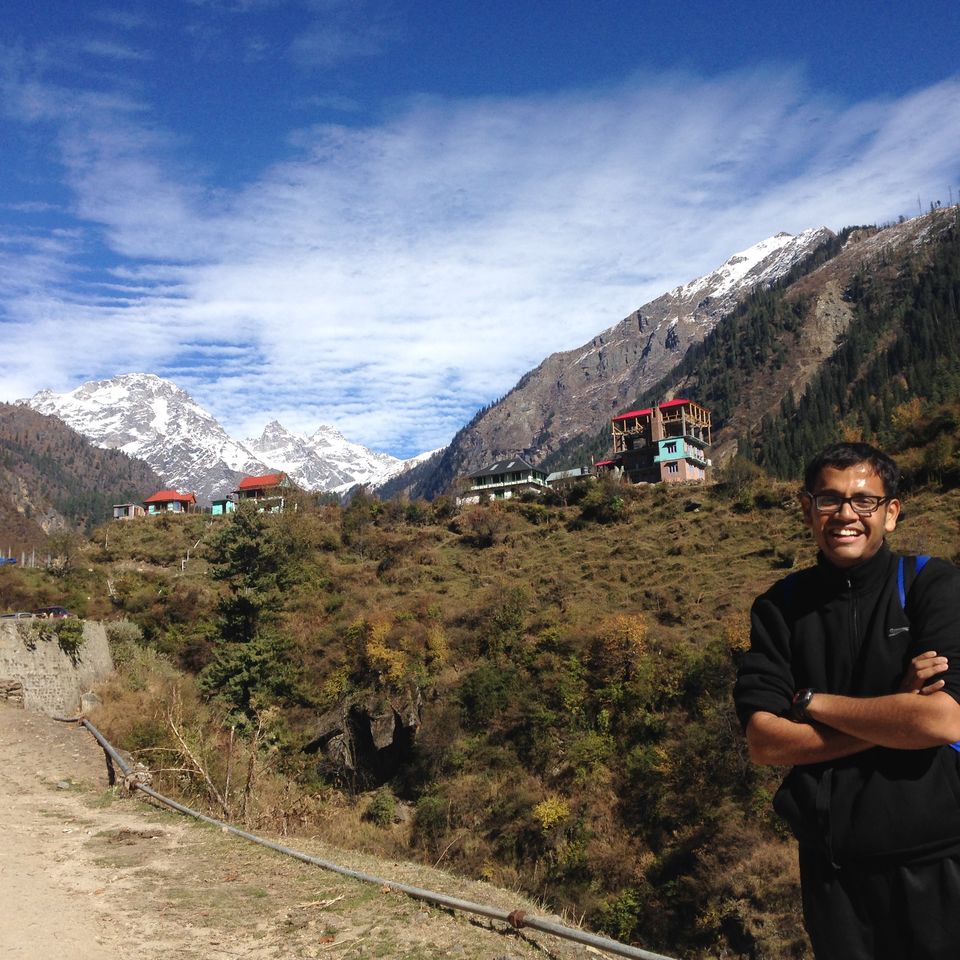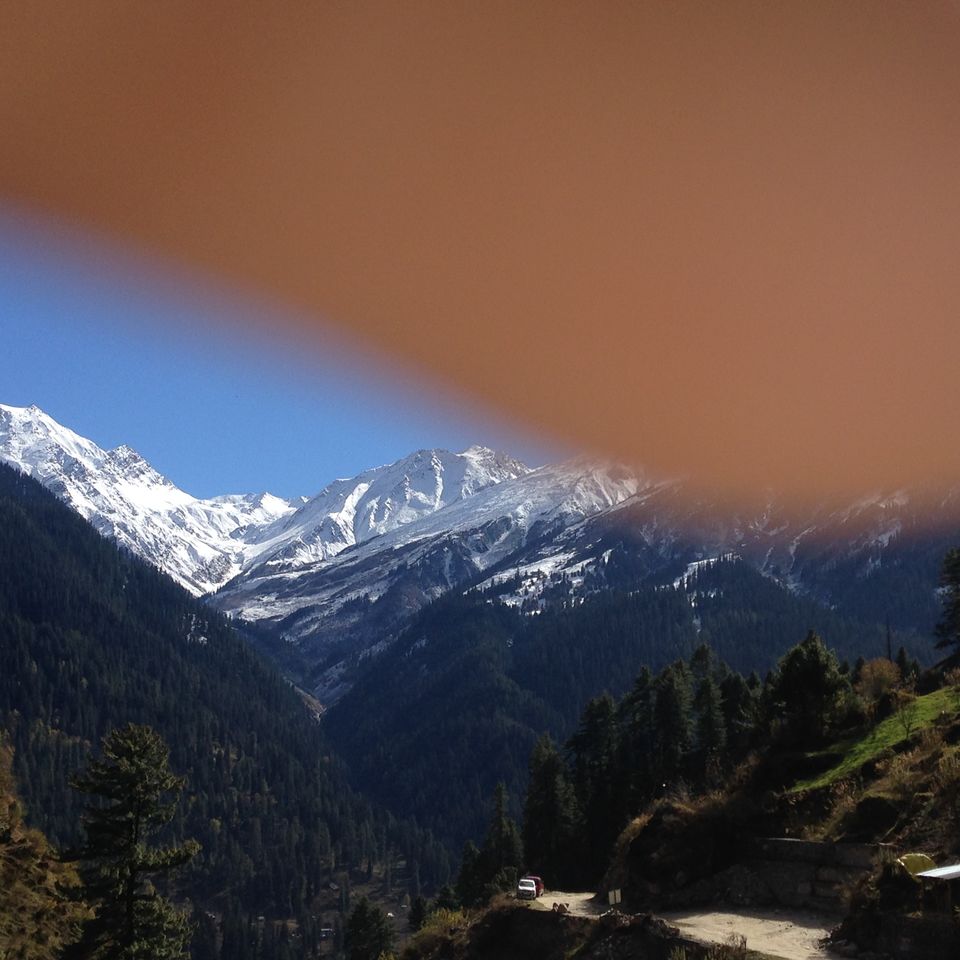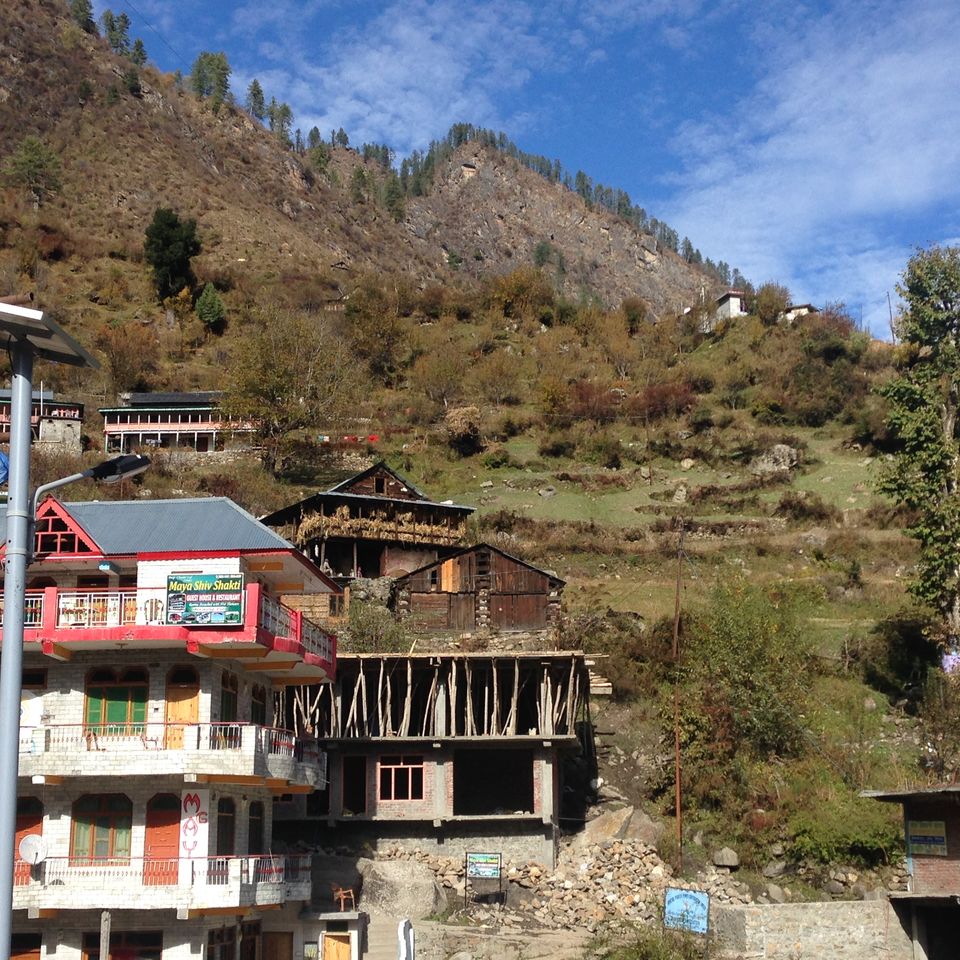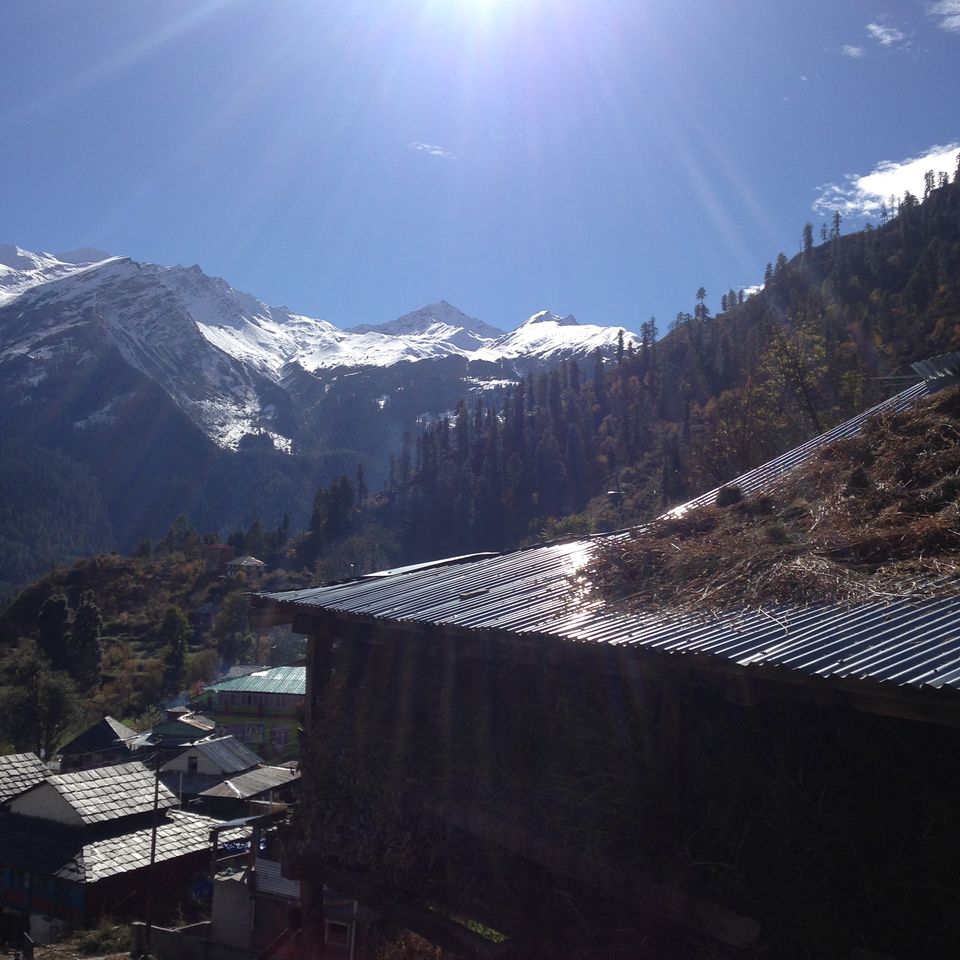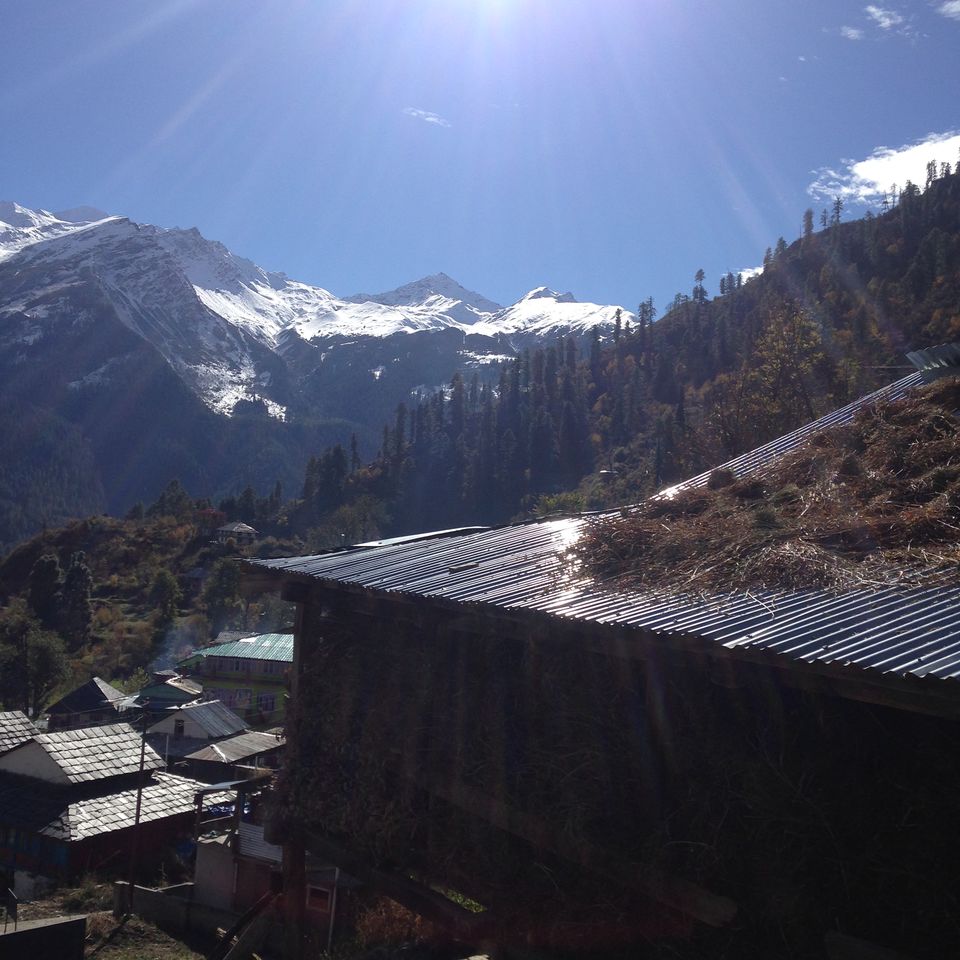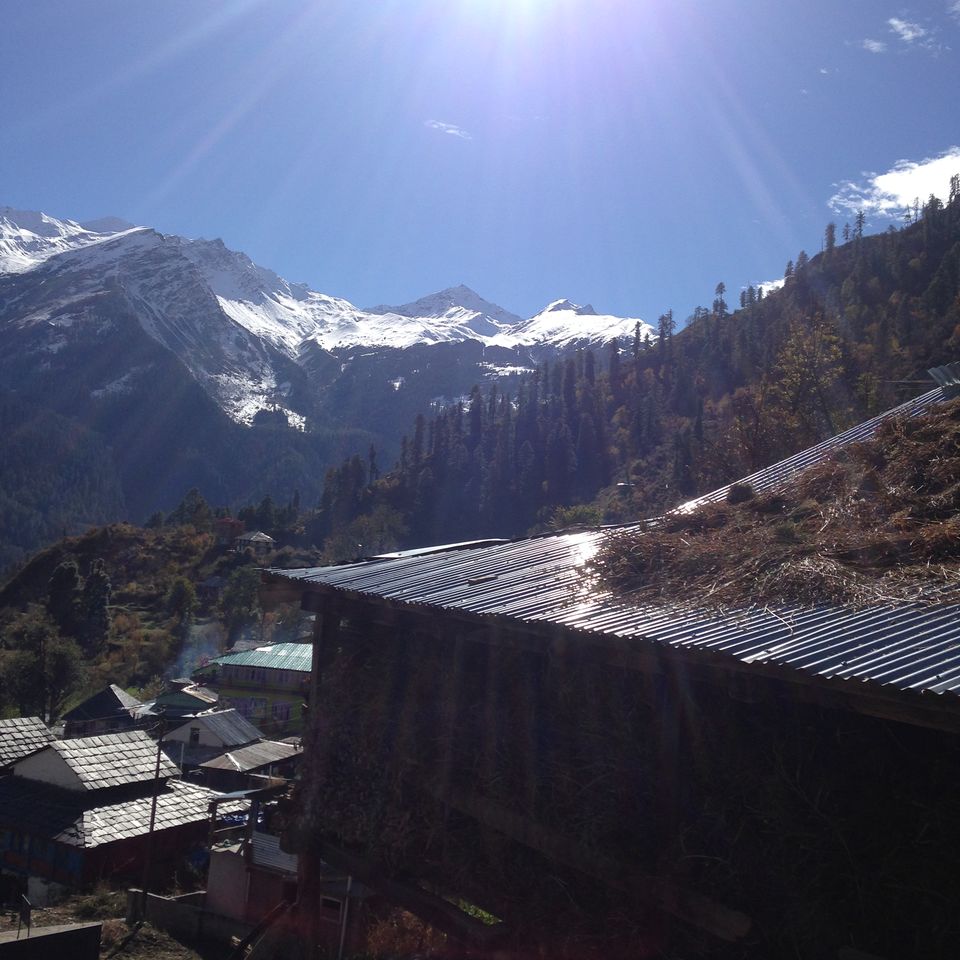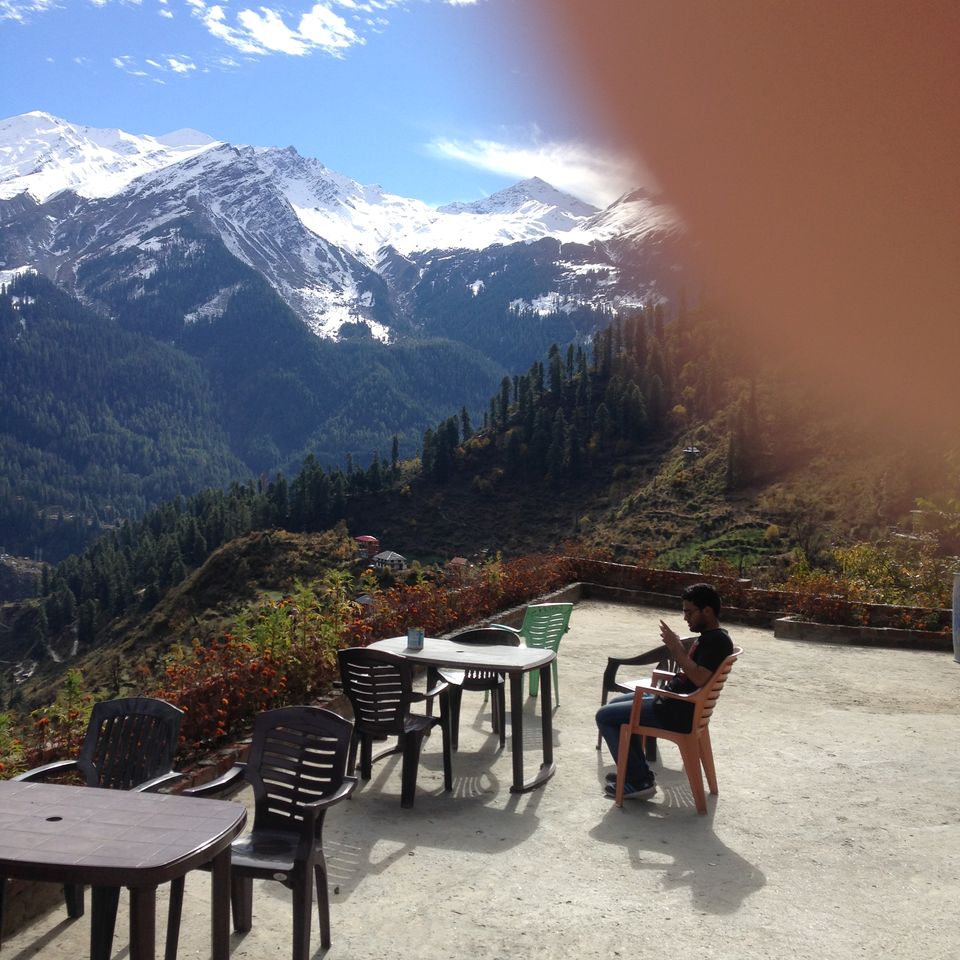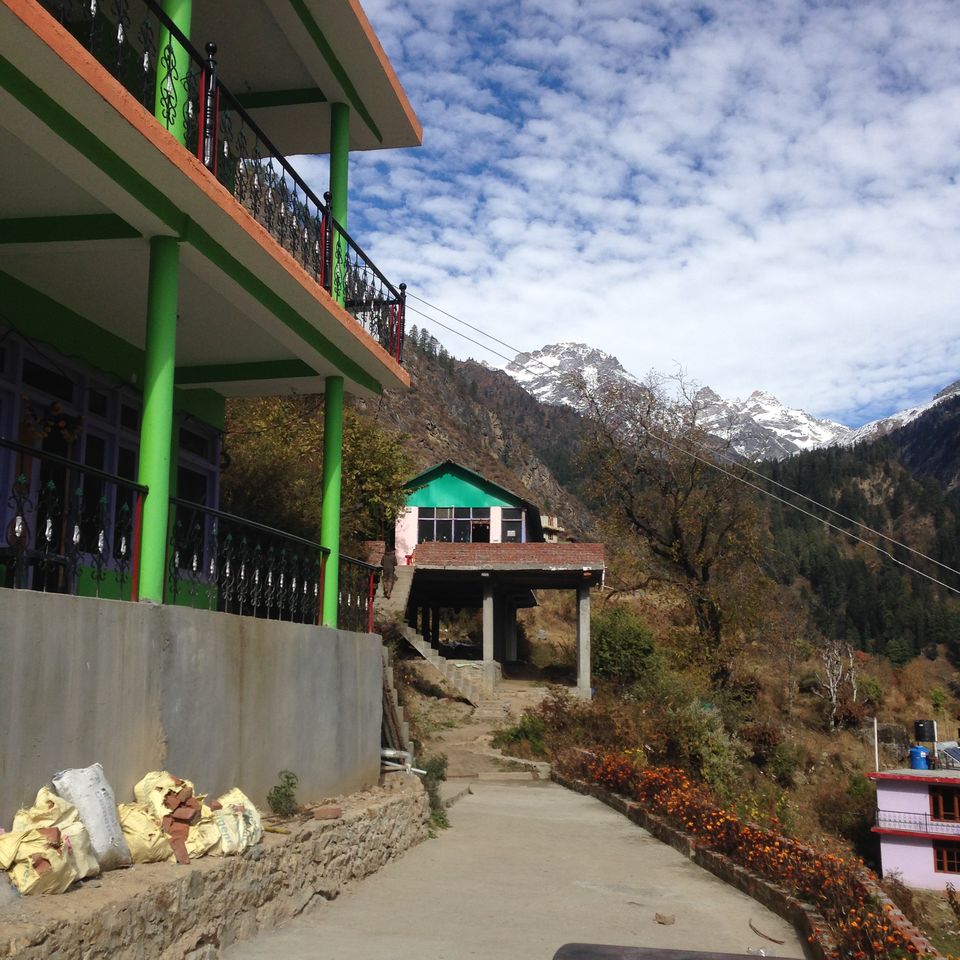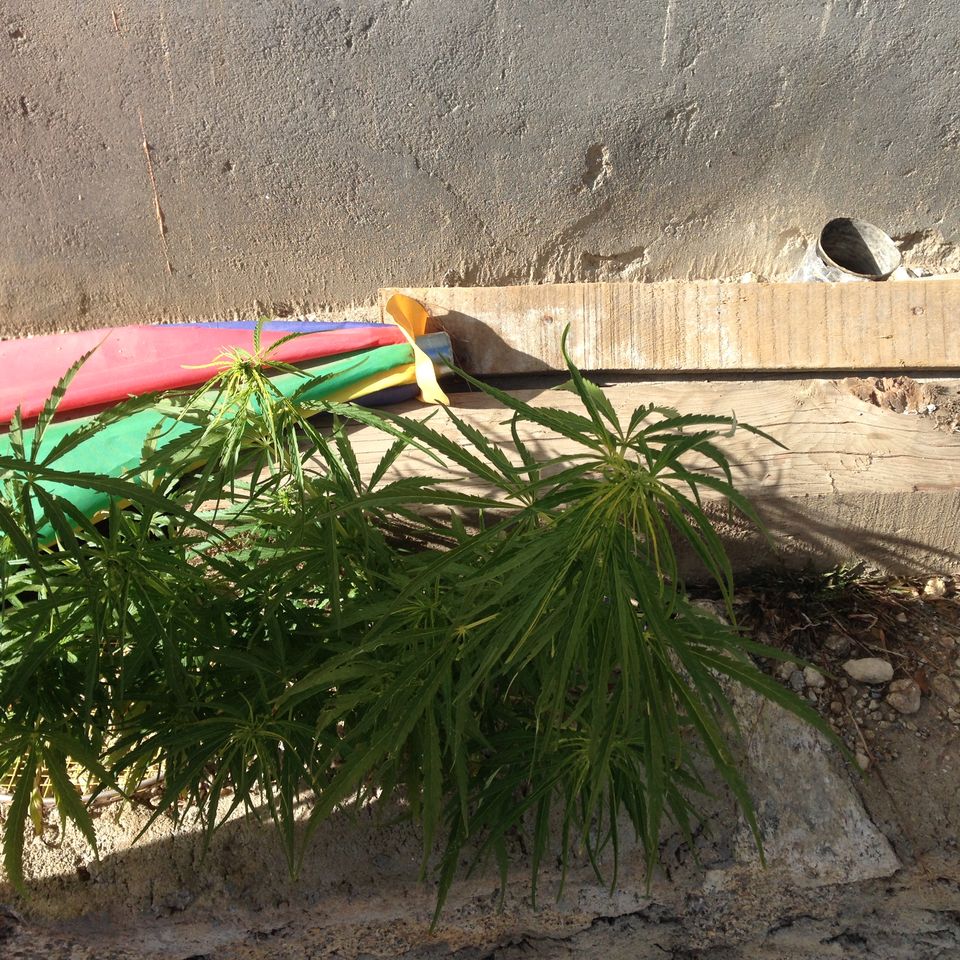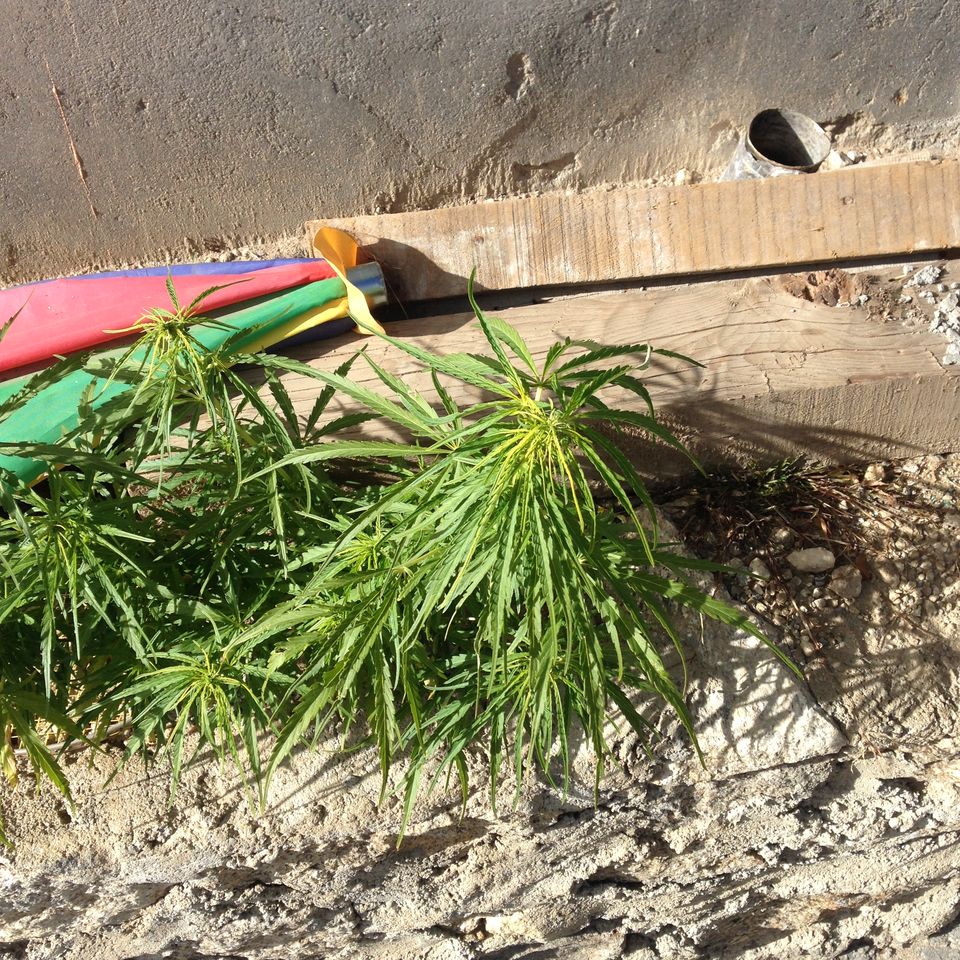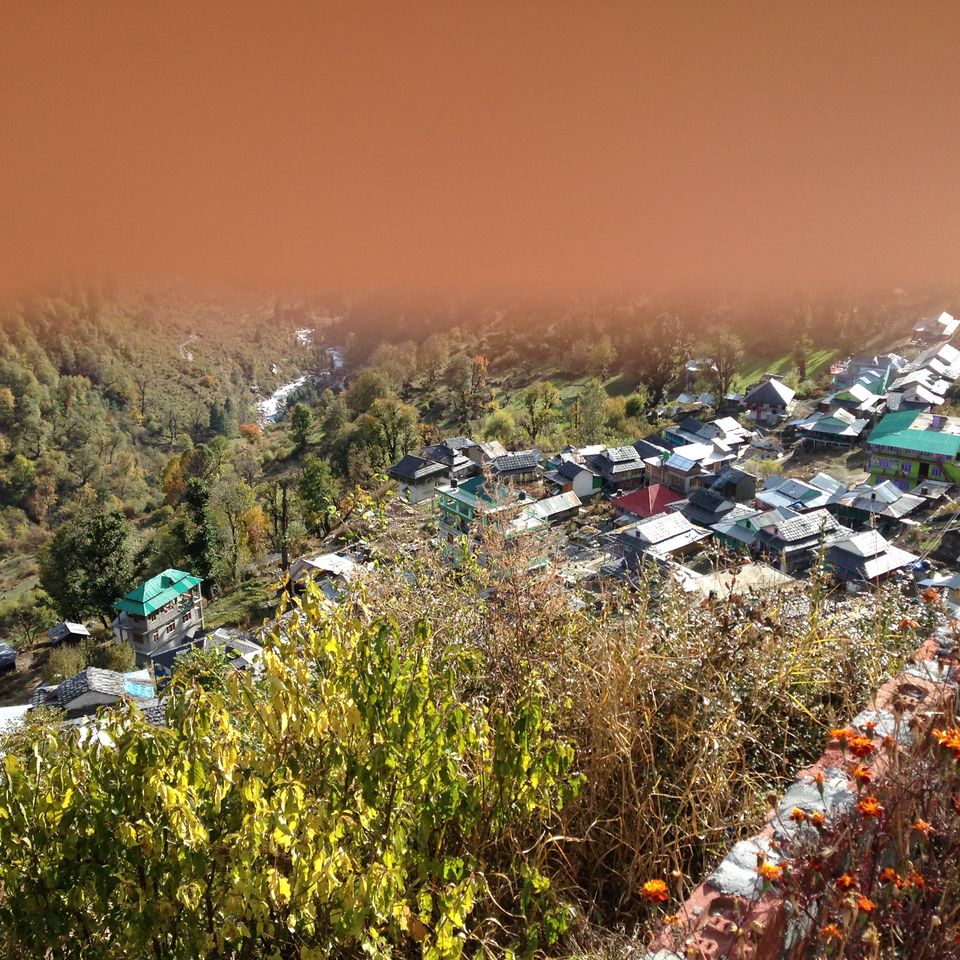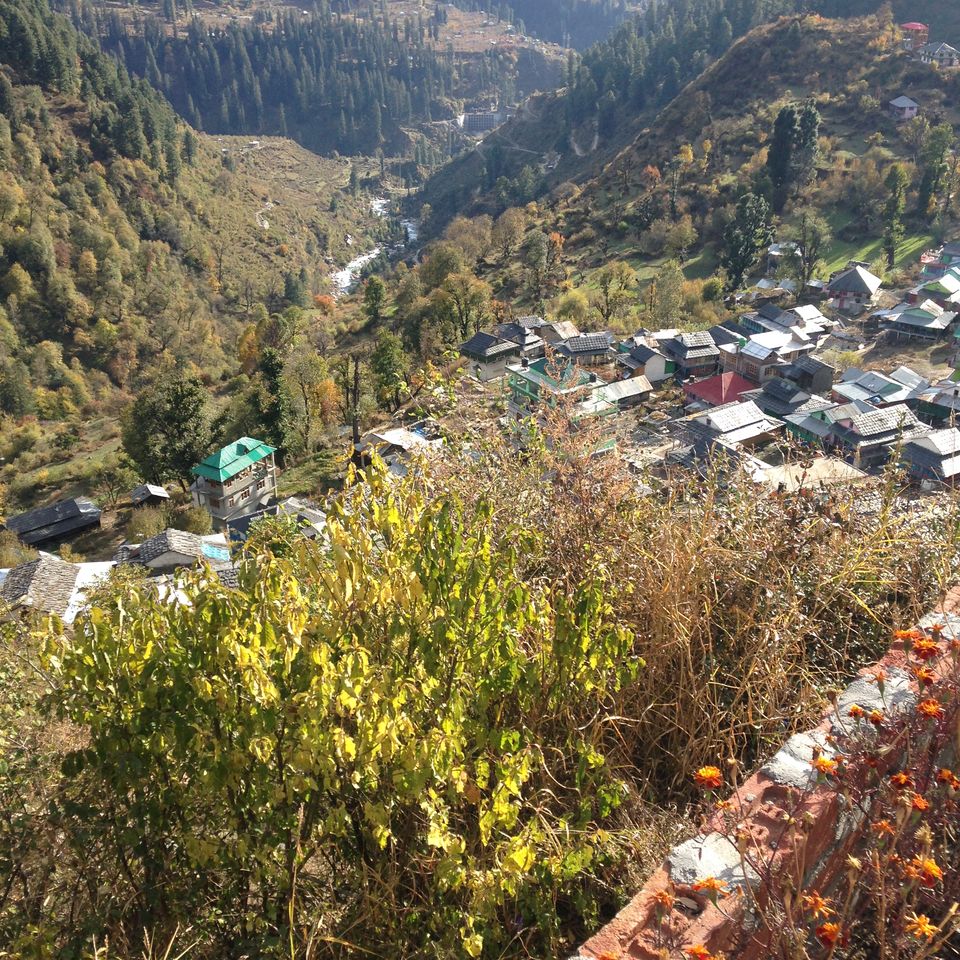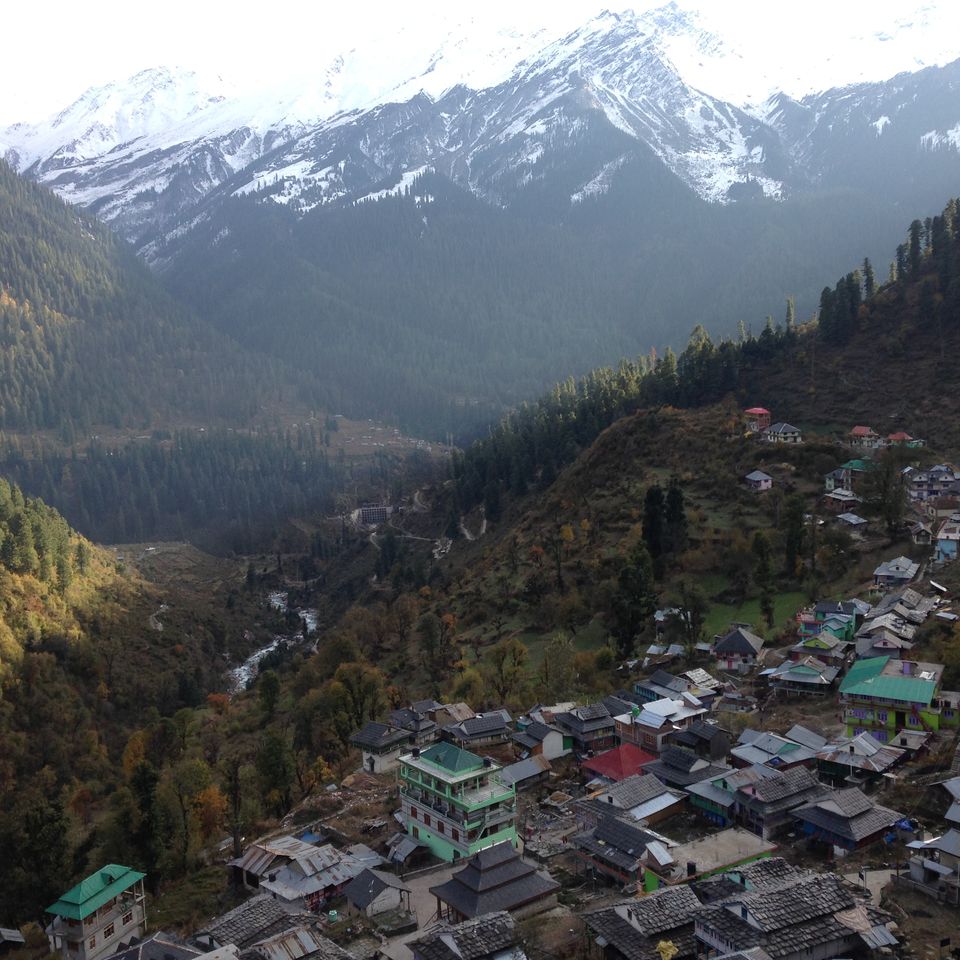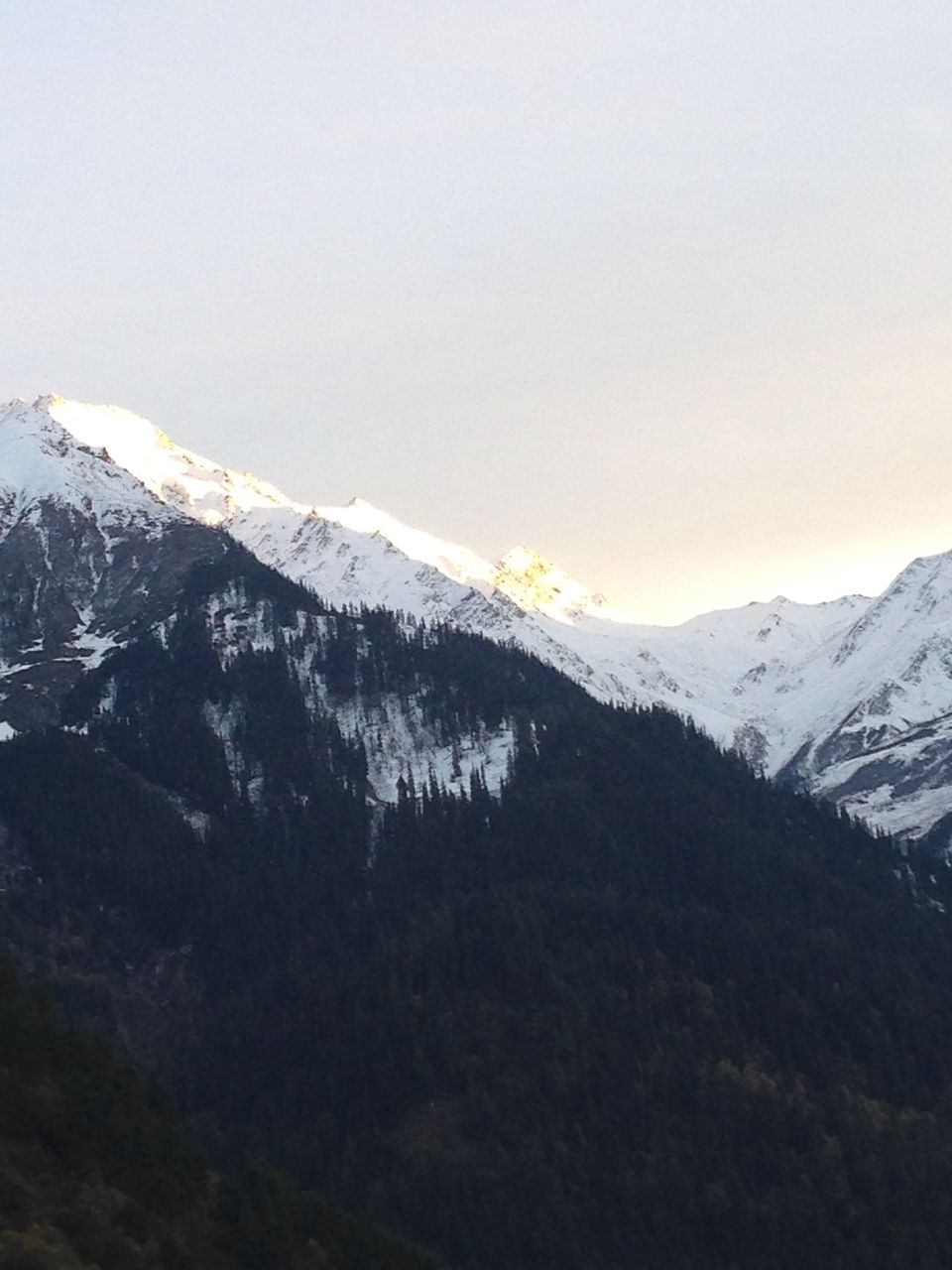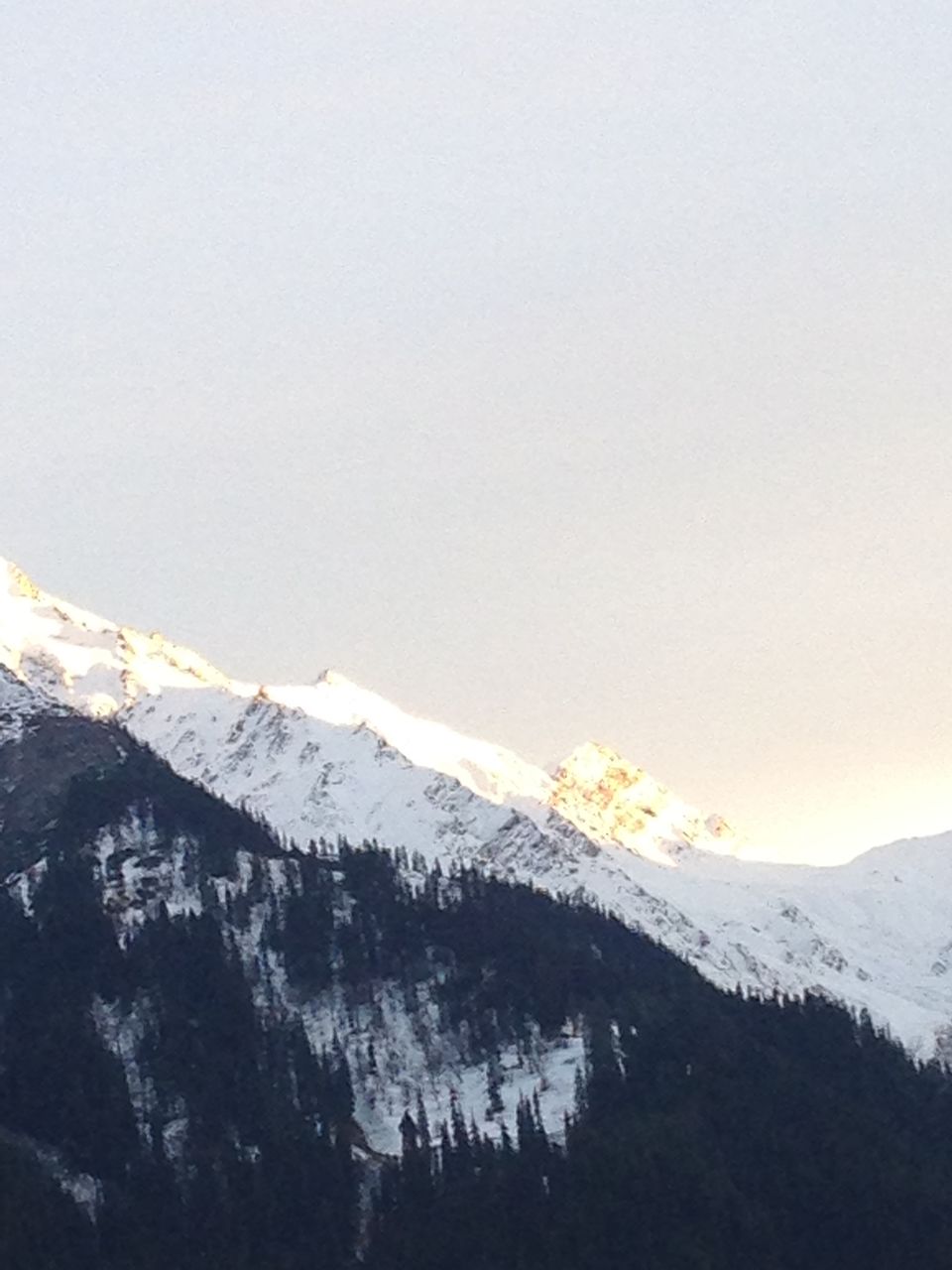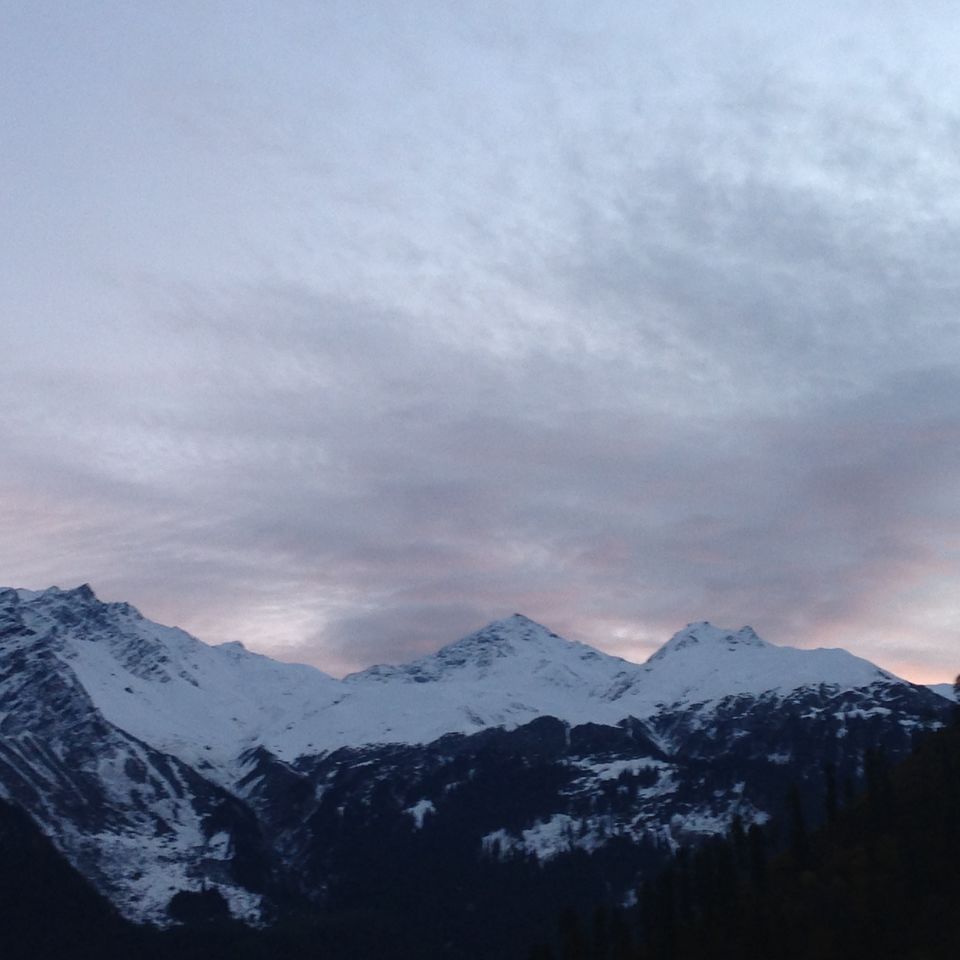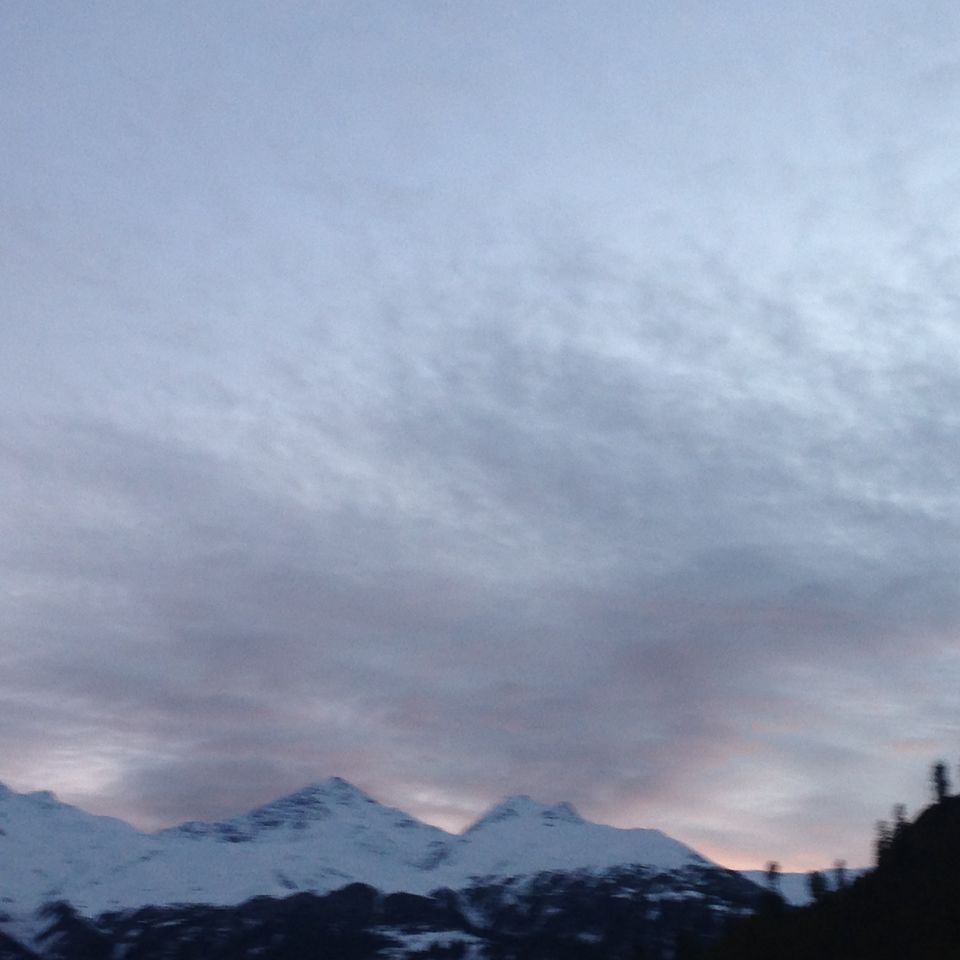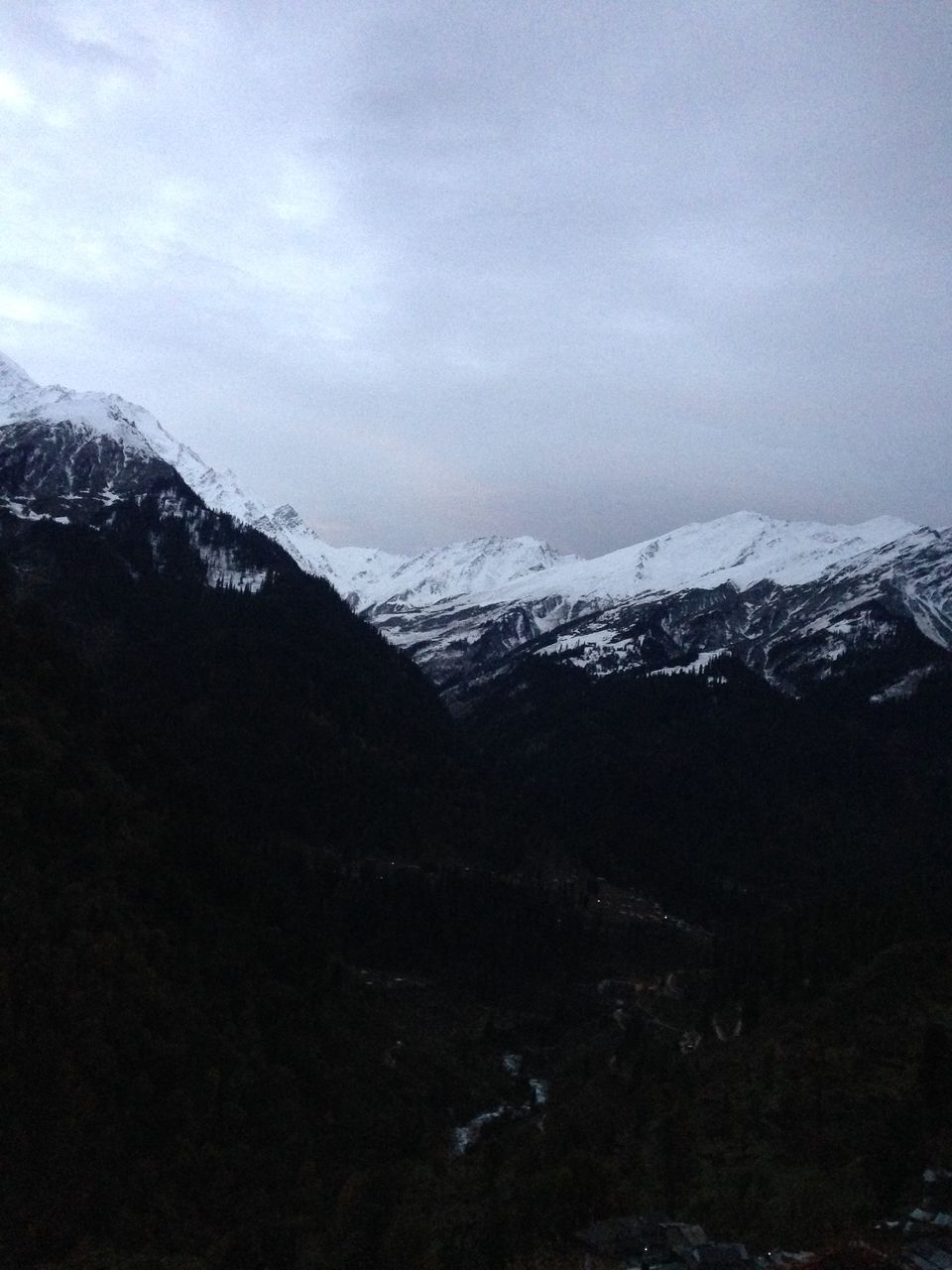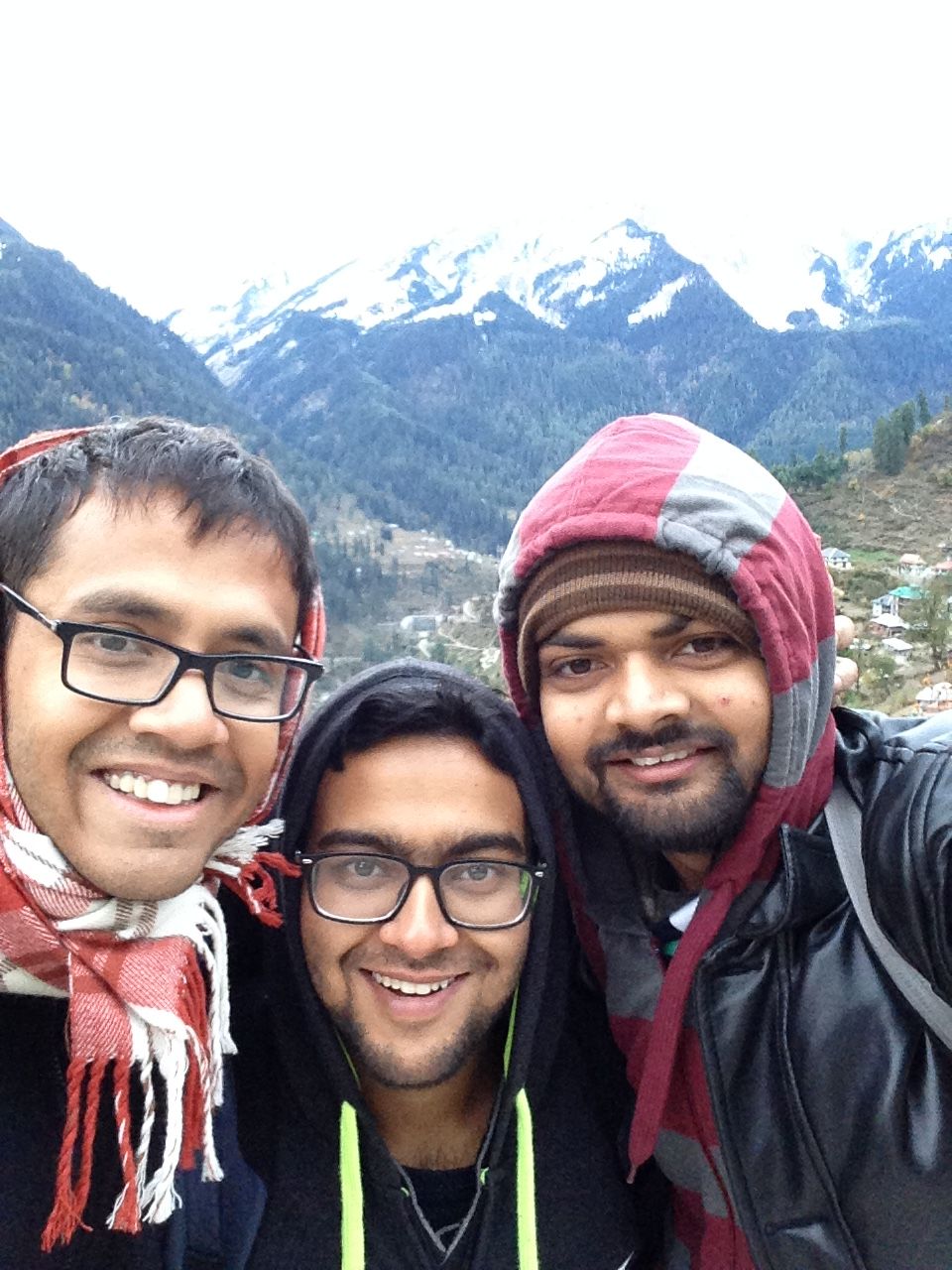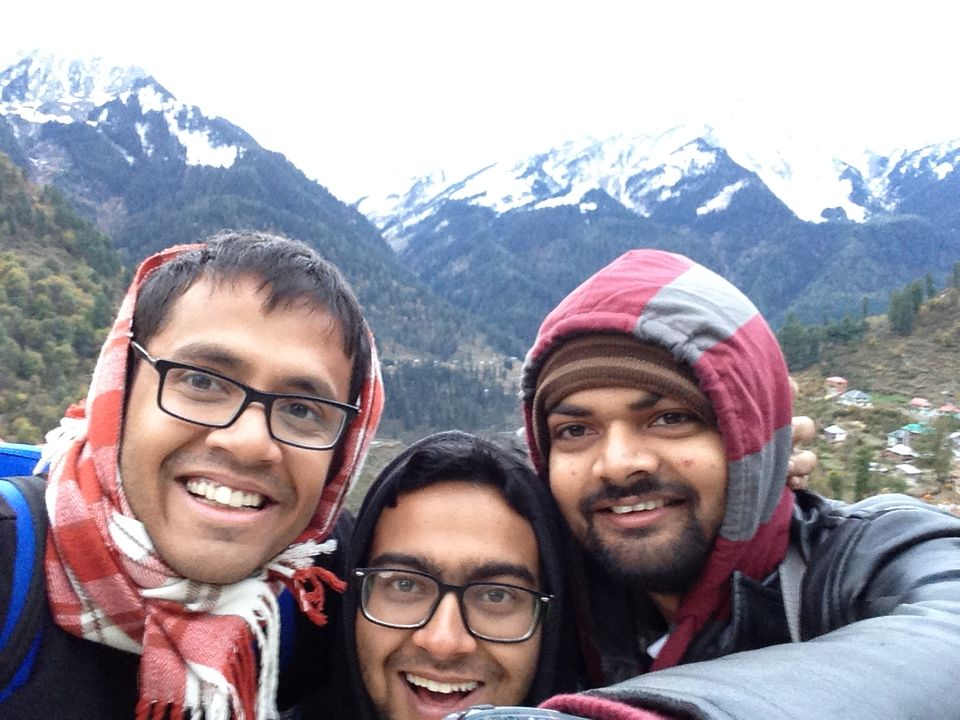 If you Love the Hills and offbeat places you gotta come to the Parvati Valley.The Valley has off-late got some bad name due to its open Hippie culture and it being a place where lots of Tourists venture in search of the divine(Malana Cream),but many miss out on the natural beauty and the love of the locals which will make your stay here worth remembering.
I started for the Parvati Valley on the day before Diwali 2015.I had three days off from work which was a perfect opportunity to explore the mountains.
How I reached:
Take a Bus from ISBT Delhi to Bhuntar(There are no direct Buses to Kasol )As I had taken a volvo the price of the ticket was Rs.1450/
From Bhuntar there are various options to reach Kasol.Me being on Budget Chose(Local Bus Ticket-Rs.35-40/)
I reached Kasol around 9 AM in the morning.It was cold I went to the nearest Tea shop ordered some Tea and some Food to go and ate like there is no tomorrow.Once I had my fill I spent some time Gazing at the might Parvati River and the valley which surrounds it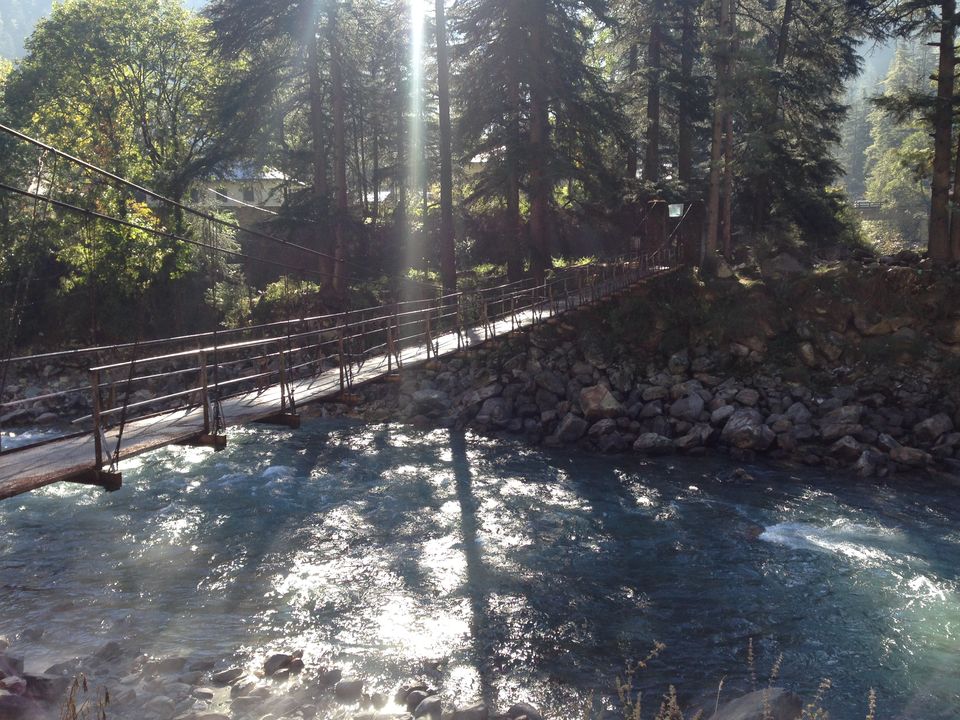 I always feel when I am this close to Nature somehow all my worries and problems start getting resolved themselves or may be I decide not to give a damn about them.You realize life can be so simple and beautiful if you want it to be you just need to spend more time with Nature loving it,admiring it and just being there observing the various facets of it.
After a While I realized that Kasol was too crowded for my liking so why not try and spend some time in a lesser know Himachal Village where I will get some peace which I was looking for.I was alone,had a small backpack with me so if not now then when?.I crossed the Bridge which joins the Two sides of the Parvati valley,Although the bridge was a bit unstable but nothing to fear as such .When I was on the other side the road was through a small forest along few farms and this was one of the loveliest walks that I ever went on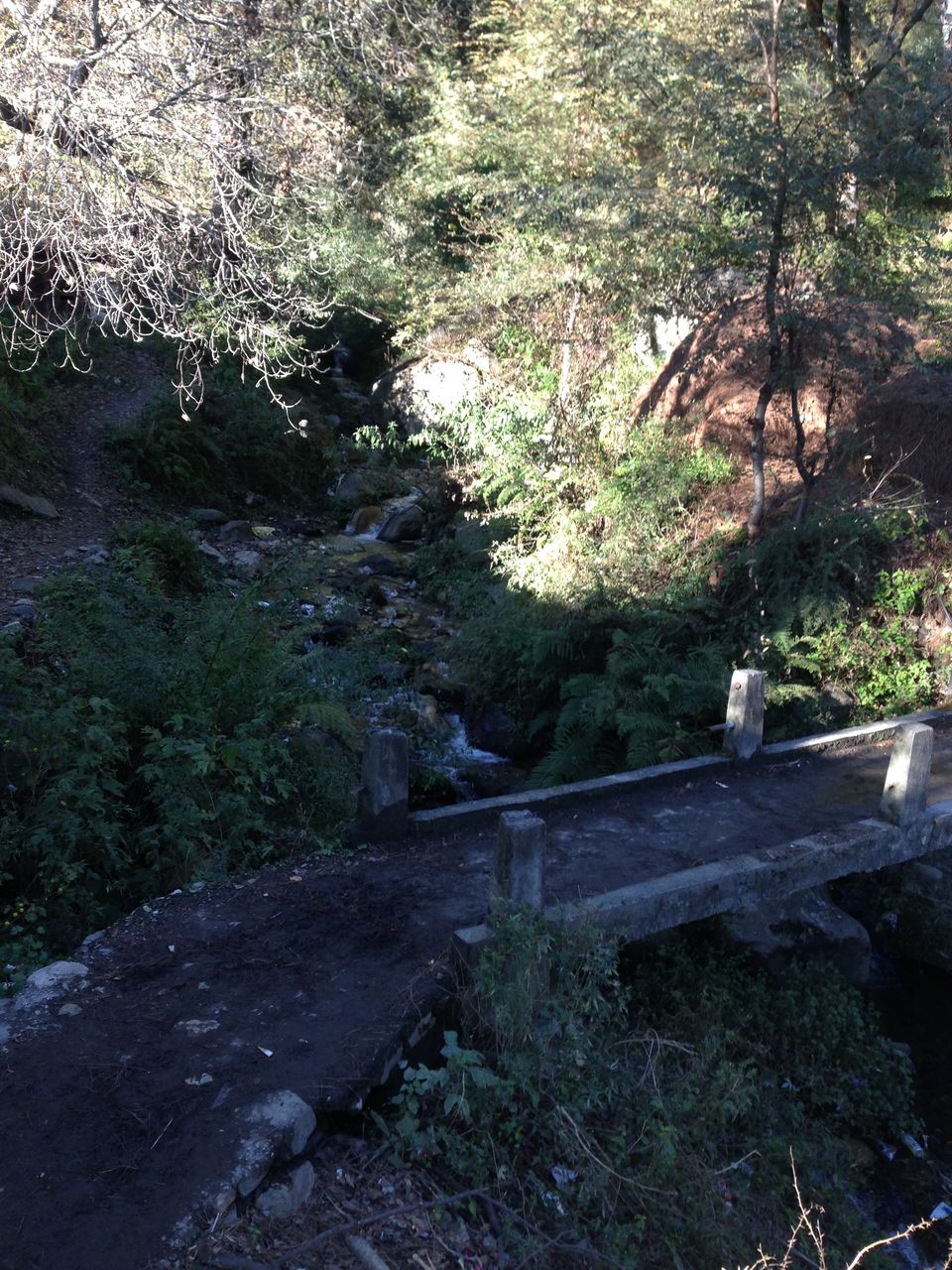 I reached Chalal in about 30 minutes.Once I was there I was looking for a place to stay i asked the locals one of the guys "Ramlal" offered me to stay at his place for a nominal cost of Rs.250/.Below is where I stayed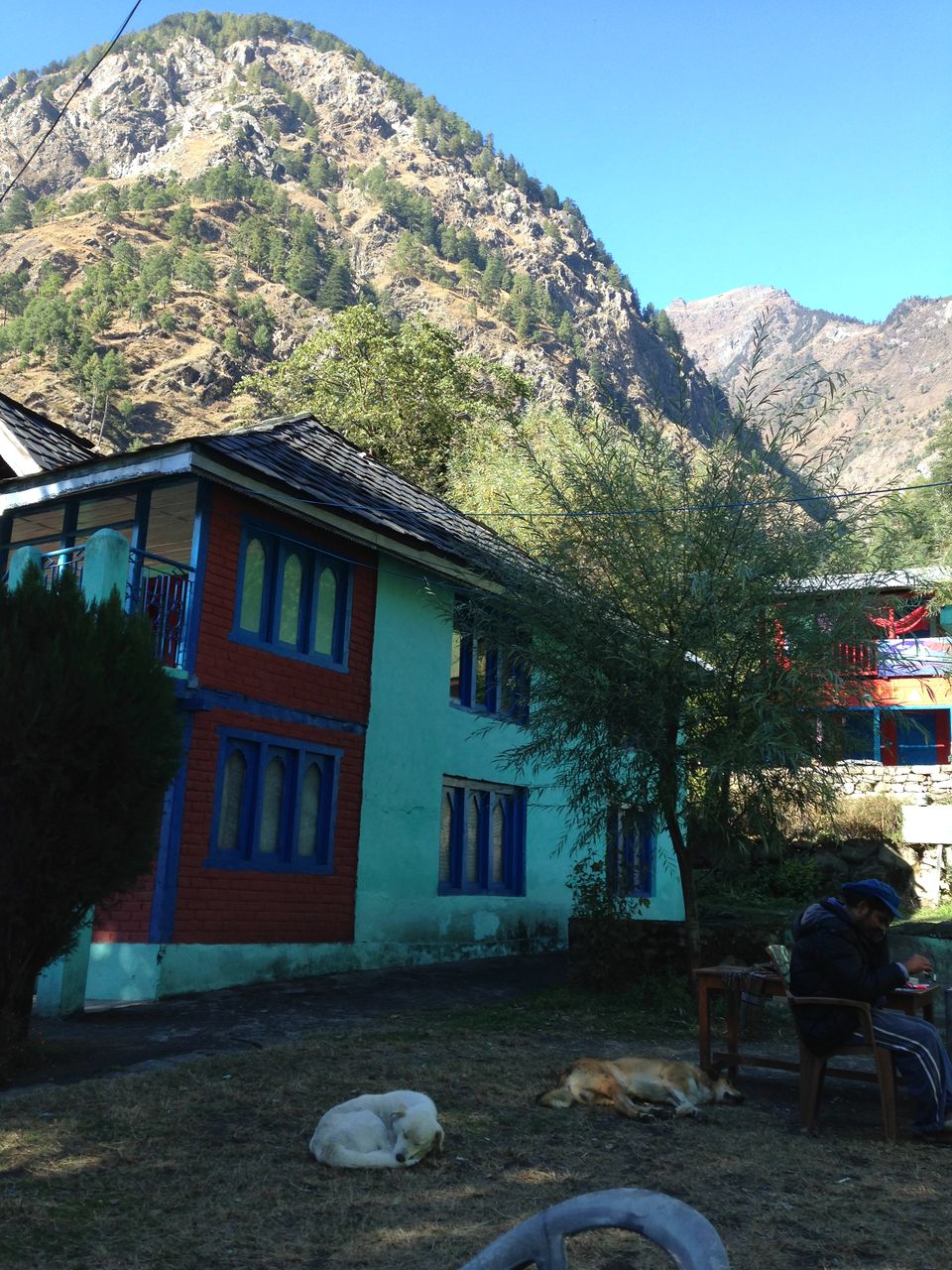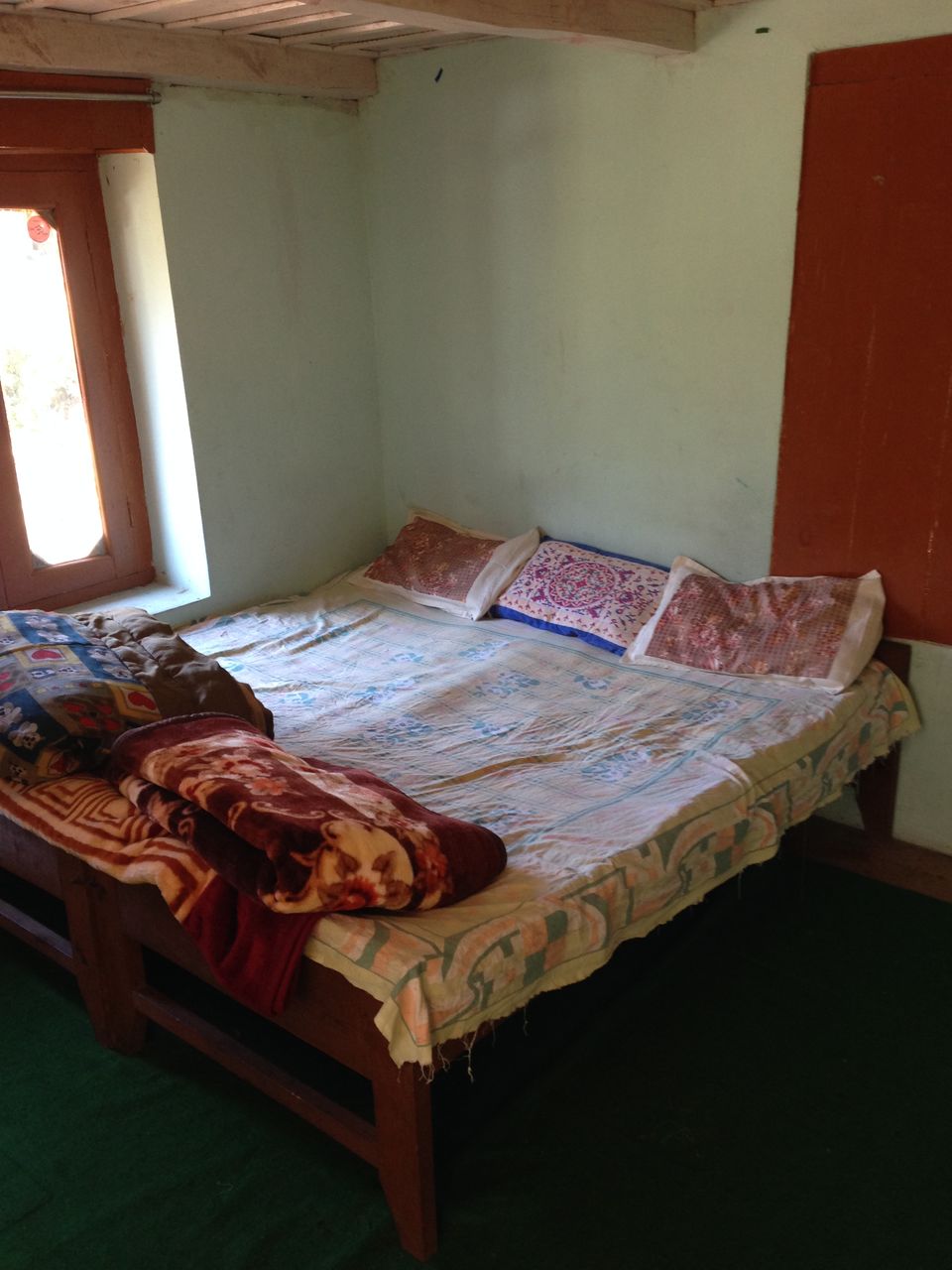 Nice clean Village Home for Rs.250/. totally worth it.I spent the morning lazing around in my thoughts observing people and enjoying the nature.Its amazing how being in a different environment away from all the hustle of the city is uncomfortable for you.I strongly fought the urge to call someone and ask how are they ,being alone in your thoughts can be very difficult but after a while you start enjoying the sense of freedom.I guess this is what the saints and loners love I am not the former but a loner,introvert ya definitely I am.
I spent the evening chatting up few of the fellow visitors.There were a few staying there from the past 2-3 years they said they just cant go back again they are now addicted to the peace and quiet.
I slept early as I wanted to start next day early for Tosh.
Tosh,I had heard a lot about how beautiful the place is ,with that in mind i started my morning stroll back to Kasol from where I was planning to catch a state transport bus.
Reached Kasol and found out the next bus was after 30 minutes.Enough time to get some lovely breakfast of Aloo Paratha and Chai.Once on bus i put on my earphones and started listening to music enjoying the lovely views of Himalayas.
The bus stopped at Barshaini from where Tosh is 5 KM uphill .There are two ways either take a Taxi Cost Rs-200 to 300/- or trek to Tosh enjoying the nature free of cost,really nothing much to decide over I decided to climb the Hills in search of the magical Tosh.I banged into two other backpackers who were also looking to spend the day at Tosh we started talking and walking the views were breathtaking.
I reached Tosh and we rented a Room for Rs.500/ split among three.Spent the day doing nothing ,reading a book and listening to music.Slept early as the next day was when I was planning to be back to Delhi.
Before I slept I gazed at the mountains and promised we won't be apart for long