It was completely an impromptu trip to Pondicherry as we really needed a break from day to day life.
As my friend lives in Bangalore so it was quite clear we were going through that route.
All the bookings were done within 2-3 hrs and we were set to go.
I just love this kind of trips,spontaneously planned,no time to think at all.
I boarded my flight from Delhi to Bangalore and within 2.5 hrs i was in Bangalore,and now the interesting part. It took more than 2hrs to reach home from airport,the traffic was pathetic.
Welcome to Bangalore :) but weather was awesome.
I reached my friends place ,had paranthas and we started discussing
about the trip. Of course the excitement level was so high.
We had a bus at 10.30pm from Bangalore to Pondicherry.
Reached pondy in the morning by 6am. Took an auto to the hotel. And now comes a twist. We came to know that hotel booking is done for next week by mistake. Now what?After requesting the manager he allotted us a different room thankfully. The hotel staff was very sweet. After taking rest we decided to walk down the streets to explore the area nearby.
Promenade beach was very near. But the weather was very hot and humid.
There are many food joints on the beach road. We had our breakfast at Le-cafe(south indian platter and omelet and tea coffee)
Then in the afternoon,went for Paradise Beach. You have to take a ferry ride to reach the beach.
● ferry takes at least 20-25 mins to reach there.It was fun ride. Then from the shore you need to walk for atleast 10mins to reach the beach.
● it was so beautiful there. It was worth coming there. The beach is clean and well maintained. You will just get lost in the waves. We spent hours in the sea enjoying the hi waves. Had lot of fun there.
● Actually ferry rides back within 3hrs so you have to be back on time.
Today we started our day with breakfast in PY Cafe.Its a small cafe beautifully maintained.Coffee was good.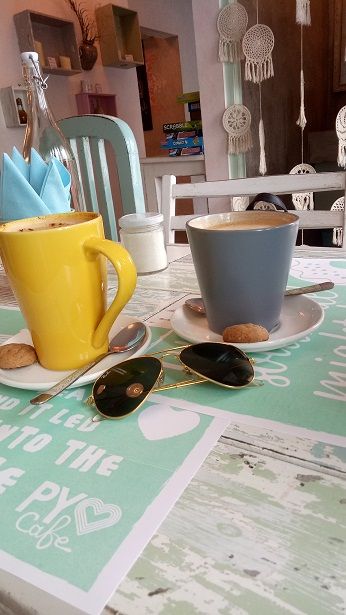 After that we hired a scooty and headed to Auroville.It took us around 30mins to reach there.There are a lot of cafes and shops selling local stuff made by local people there.From here you need to walk in the woods for about 20mins to rech the Matrimandir. To visit the matrimandir you need a prior booking which we didnt know so we just saw it from outside.Its basically a place for meditation.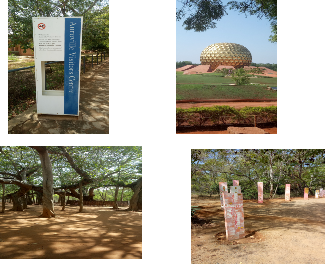 So after little bit of shopping we came back.
By the end of the day we visited Rock Beach and Serenity Beach.
Today being our last day here we just took the scooty and explored each n every gali in pondicherry. and visited many cafes on the way.
In the night we had our bus back to bangalore.We spent a great time in pondicherry and came back with lot of good memories.
FAQ
● Bus tickets price to and fro Bangalore - Pondicherry approx 4500
● Hotel(TR Residency) price- 4387 for 2N3D
● Bike Rent(2 days) 400
● Ferry ride to Auroville= 300per person
● Food and other expenses approx 3000
Cafes explored
● PY cafe
● Cafe de Arts
● Zuka
● Skygarden
● Coromandel
● Le cafe
● Celine's kitchen
● The Smoothie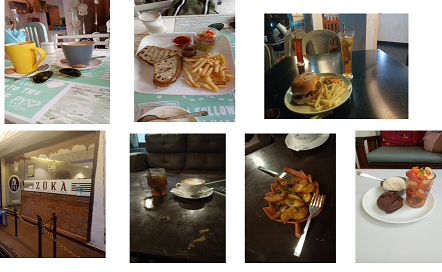 Frequent searches leading to this page:-
pondicherry road trips, pondicherry tour package from kerala, pondicherry 5-star-hotels