Rishikhesh is amongst my most preferred destinations for relaxation and my love for Yoga further adds to its charm.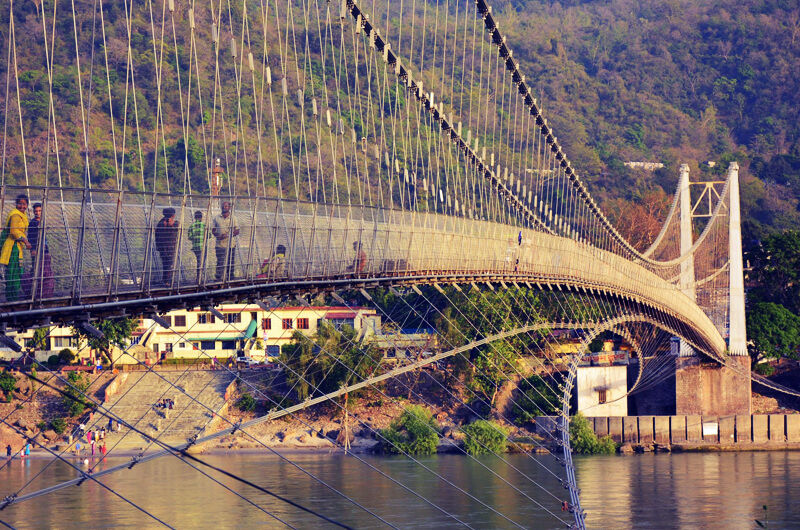 Also known as the 'Yoga capital', Rishikhesh attracts thousands of tourists every year from around the world for its popularity in Yoga, white water rafting and spirituality. And with the re-opening of Beatles Ashram, Rishikhesh has become one stop destination for everyone seeking peace and fun at the same time
But some where the place has remained limited to these options only whereas the truth is that Rishikhesh is much more than just Yoga or camping. Let me introduce you to 5 such things:
Jungle Safari in Rajaji National Park
A Jungle Safari in Rajaji or Chilla National Park is a perfect way to add that extra punch to your holiday. It's not just about safari or dating the wild guest but romancing with the nature in its truest form.
The national park is around 25 KMs away from Rishikhesh and a normal jeep safari usually takes 3 to 4 hours to complete the 36 KM stretch. The cost varies between Rs. 1200-1500 per person, carried twice in a day, 7 AM & 2 PM. Surreal and breathtaking view, shall give you the much needed relaxation you might just be looking for. Consider an early morning walk towards the river at Chilla power plant.
Neergarh Falls
Rishikhesh is a hidden trove of waterfalls. I remember when I visited Neergarh, the encounter with the wild beauty while hiking to reach the waterfall, left me in awe.
The small pond along the hike is just what you need to enjoy the serenity of falls, while soaking your tired feet. The hike to Neergarh Waterfall starts 3 kms away from Laxman Jhula on the Badrinath Highway. For the best views, visit Neergarh after the monsoon to witness water cascading thousands of feet from the mountain top
Devprayag
Devprayag is the confluence of two holy rivers Alaknanda and Bhagirathi, which meet to form Ganga. But for me it is a place where I would love to sit for hours to admire the nature.
In the middle of nowhere and surrounded by the pristine two rivers, Devprayag is a perfect getaway to cut off from everything and connect with your inner self. It's a small town situated in Tehri Garhwal district in the state of Uttarakhand, located on the Rishikhesh-Badrinath highway.
Trekking
There are all sought of treks available near Rishikhesh which can be categorised into Easy, moderate and hard treks. Small treks can be done in the adjoining villages and waterfalls while the longer treks can be taken in near-by mountain regions.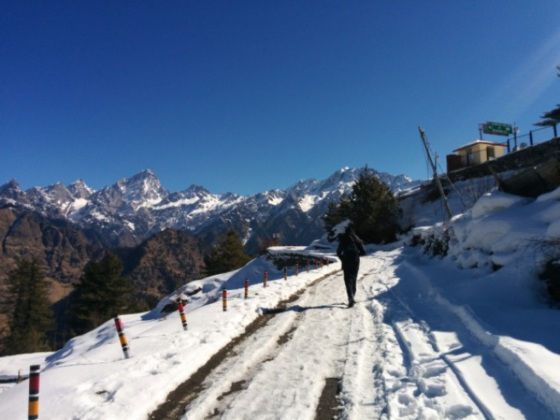 Few options are Neer garh waterfall hike/trek, Kunjapuri trek, Neelkanth Temple Trek, Jhilmil Gufa Trek etc. Longer treks which serves route from Rishikhesh are Gomukh (Gaumukh) Trek, Valley of flower Trek, Tungnath-Chandrasheela Trek, Deoria Taal Trek, Hemkund sahib trek, Kuari Pass Trek and Roop kund Trek.
Nature's Beauty on-route Neelkanth Temple
Neelkanth temple, located at a distance of 32 Kms from Rishikhesh, is situated on a hill above Swargashram. This temple is considered to be an apt example of complete natural hill heaven that lies adjacent to mountain ranges of Nar-Narayan.
Because of its raw beauty & religious significance, both the devotees and adventure lovers visit the place round the year. The way to the temple is quite exhilarating. Road is very curvy and narrow with steep slopes, adding an extra punch to your journey
Srinagar: Don't get confused. I am not talking about the Srinagar of Kashmir here but you will be surprised to know about this Srinagar which is around 120 kms from Rishikhesh. Visit this place for a stunning sunrise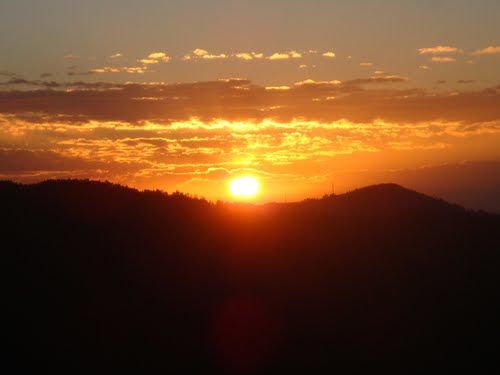 Food: Rishikhesh will surprise you with its range of restaurants and cafes. It is a delight for vegetarians as meat and alcohol is banned here owning to religious significance. From South Indian delicacies to Ayurvedic food to the best of European, Israeli and other cuisines, Rishikhesh gives you a flavour of almost almost everything.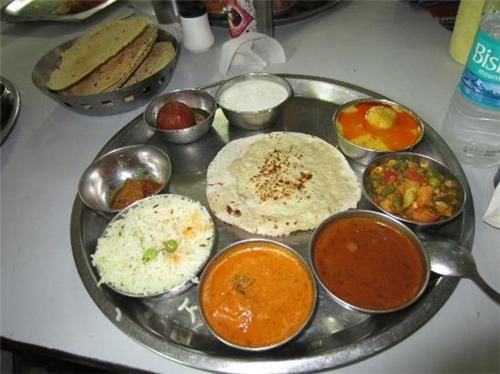 Sumptuous Garhwali food at the famous Chotiwala Restaurant is a must-try for everyone looking for a regional experience. You can choose some healthy bites at Ayurpak or Dessert lovers can head for some unforgettable croissants and apple strudel at Devraj Coffee Corner.
When are you going to Rishikhesh next ?
You can follow my work at:
My Blog: Buoyantfeet.com