It is in our core nature to be a nomad, for nomads we were centuries ago, travelling across jungles, until we became really boring and settled for a civilization. But it is this base nature that makes us still crave for journeys far from our homes. Here is a list of a few cities that could help you be the wanderlust-stuck nomad you have always dreamed of. And they are cheap, be it in terms of money or time! This "Do it right" series is a guide on how to put behind the regular old ways of travelling and learning to travel like a true vagabond. I spent the past 4 years travelling to 24 cities purely on my money and my time and most of you may have seen all or most of these cities, but here is a list of 15 places that will give you the madness you need to turn into a true vagabond! You can go ahead and Google the regular old details, I use my and your time here to share the experience.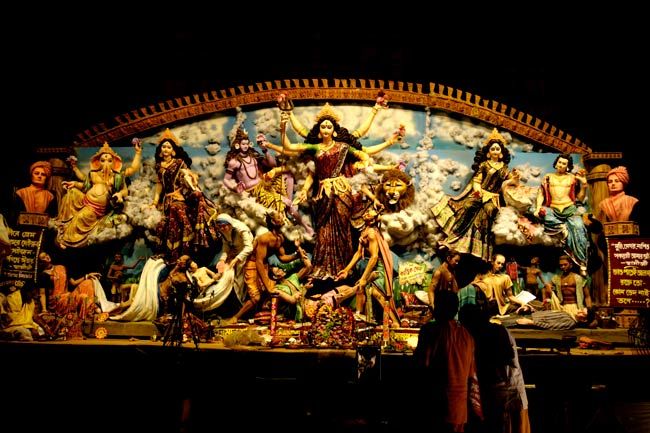 This city takes me back to one of the most beautiful time of my life yet! It's a typical big-city place; neat fancy roads at the Victoria Memorial to tiny messed up lanes behind Park Street. The people are also equally confusing, you will meet young men and women, completely friendly and fun and older people completely snobbish and mean. Go to the city for the food (santara kulfi and gundi paan), the Shisha places, the bakeries and most of all for the classy, adorable bongs trying to speak in Hindi! Do It Right: Preferably get a car, if you don't have a friend to drive you around, the taxis are too many to miss (For INR 25 wherever you go on those one way roads). Spend days eating at Park Street and looking at most of the indoor attractions (Victoria Memorial Art Gallery), evenings at the numerous hookah places, avoid the sun and the humidity in the day, and make good use of the nights, driving around the sleeping city quietly seeing the Eden Gardens imagining the noise and the thrill it must have shook with on some great match day. Drive around the gardens at Victoria Memorial, eat a Gundi paan and get a Santara kulfi and there is much more still to do here. Get yourself a great fake Jersey from the Maidan market custom printed to order for a souvenir. Keep a look out for places you could see and things you could do; if you are a foodie, the Park Street is the place for you. There are several other places to see and things to do.
Keep it Cheap:
Take a train not a flight
Do not stay on a Park Street Hotel. There are a few hotels I remember near the back gate of Xaviers. Give them a shot.
Do not binge eat/ drink at Luxury Restaurants
Visit the Maidan Market for all your shopping needs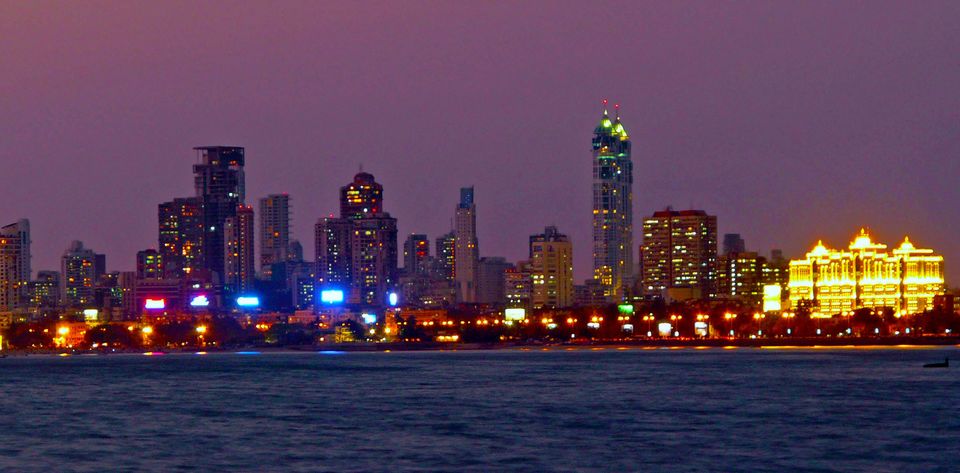 Undeniably the most interesting place in India, this place lifts me up the moment I step out onto the platform or the airport and it keeps me up there until I walk away. I cannot even summarize the beauty of the place in the small paragraph I target for each place. Travelling in the city is so difficult that it keeps giving your pride a boost at being able to survive it. The place is on fire; there is activity all around all the time without a halt ever! The people are how the typical complicated big-city people are, mostly not interested, outrageously rude sometimes, extremely helpful and very skeptical of the big-little world outside of their "Amchi-Mumbai". And as usual, accents are the most fascinating part of my journey experiences, and this city's Hindi accent is so funny and infectious, I end up calling all the Delhi ke "Bhaiyaas", "Boss" for days after the trip! I don't have to tell you the places you must see, but I will definitely hint you on how. Do It Right: As soon as you get there, get to the hotel, put down your bags, and rest for a few hours. Once rested, irrespective of whatever time in the day, take a small backpack, a lot of loose cash, and walk out! That's all! Do not come back to the hotel. Make a pen and paper list of all the famous places in Mumbai, and roam around in a combination of taxis and locals (Get yourself that wad of Local-tickets, keep stamping them as you go). After nightfall, get to the Marine drive, watch the bikers do stunts, and become a part of the city people enjoying their evenings with their families and loved ones while eating "kachha aam" and "bhelpuri"; go to the Carter Road next where the stars eat and do not miss the Colaba Market. Walk to the homes of all your favourite stars in Juhu and Bandra if you are a Bollywood junkie like me and finally get to the Gateway at sunrise, once done, go to Kala Ghoda and get breakfast at Starbucks! Use the next day to place a prayer thread at Haji Ali (not religious, just filmy), binge shop at Colaba (the best cheap accessories in the country) and get a ferry ride from Gateway at sunset. After the ferry ride, get a royal tea at the Taj because it's a part of experiencing the city. Walk at the Juhu Beach in the evening and eat at Chaupati. Mumbai is to grand to be missed for even at hour of sleep. I never get enough of that city, the Haji Ali, the Beaches, the markets and the Local! When you are in Mumbai, travel like a local or it just won't be the real deal.
Keep it Cheap:
Take a train not a flight
Do not stay at Colaba – really central and expensive. Look the hotels up on-line and if you are staying with someone of the opposite sex, they may have issues if you are not married to them. Stick to full disclosure while booking
Travel via Locals strictly. The cabs will make your money run out before you know it. It's very difficult but the right way to see Mumbai! You will get a set of tickets from any counter and the locals will guide you around. It is just thrilling to be a part of the larger Mumbai when you take the Locals.
I walk a lot when I am in Mumbai for that is the best way to travel and feel the whole city running around you. 4. If you aren't a big foodie, try to avoid too many expensive places. I always stick to wada paos', café Mondegar, Leopold, naturals, and of course the Carter Street. Do not miss the fruit cream outside Haji Ali.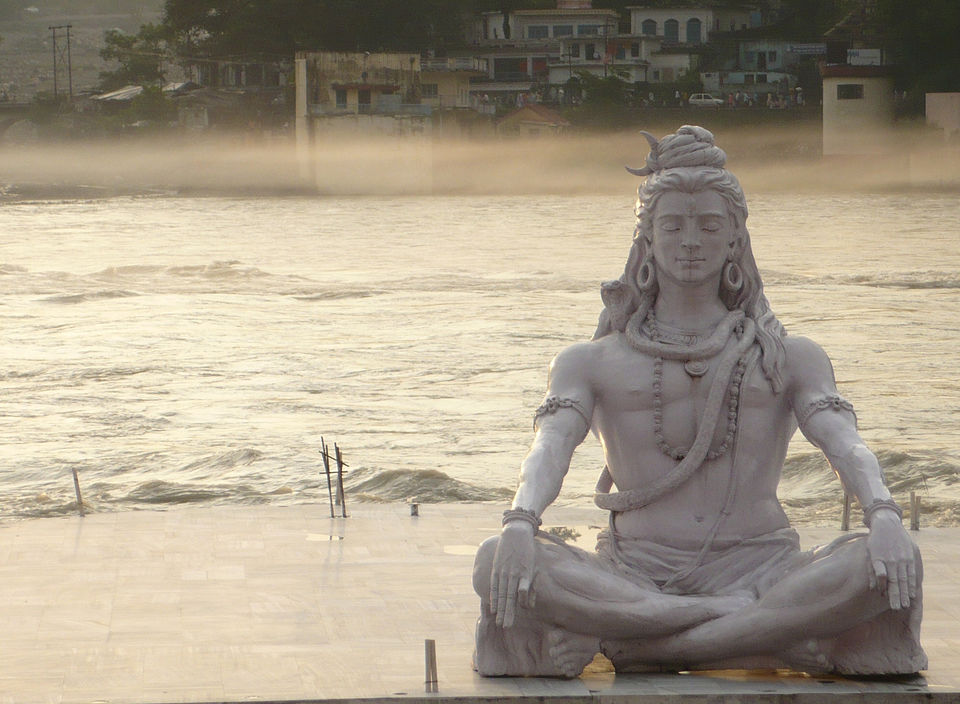 The perfect combination of adventure and serenity, of crazy and of spirituality, of body breaking exertion and subsequent mind numbing rest; this place will give you the best 20's experience ever. It is defined by the permanent sound of the majestic Ganga flowing by, winds soothing your head and body, babas and firangs seeking spirituality and more. Adventure here waits to pick you up like a tiny leaf on a wild wave and throw you around; then leaves you by the shore, dead tired yet thrilled – quiet literally. One thing you may not know about the place is that it has some excellent German, Hippie looking cafes near the Laxman Jhula, and then there is the famous Chotiwaala restaurant. Do It Right: First thing you do when you get there is get a white sand beach camp, dump your stuff there and get to exploring the place. These camps have no toilets with flushes or electricity or comfy beds, but they are the only way to see Rishikesh properly. You could visit the ghats for the calm, or trek to a waterfall for some fun. Sit at the several German/ Italian Cafes and sip on Honey-Lemon tea by the river on a bridge. On your way back stock up on party supplies for the night, let the camp guides make you a campfire; put some soft music on and sit around to listen to their adventurous tales. Spend most of the next day rafting, bunjee jumping, trekking and whatnot. Do not hold back on taking any risks, this is when you face your fears and conquer them. Come back to the camp exhausted to death and relax to bliss.
Keep it Cheap:
Take a Volvo/ get a diesel or CNG car
Stay strictly at a beach camp, bargain for a complete deal (Stay+Food+Rafting etc.), it is much better if you go off-season and much more fun too. The months of Jan-Feb are great though cold
The cafes are all cheap and nice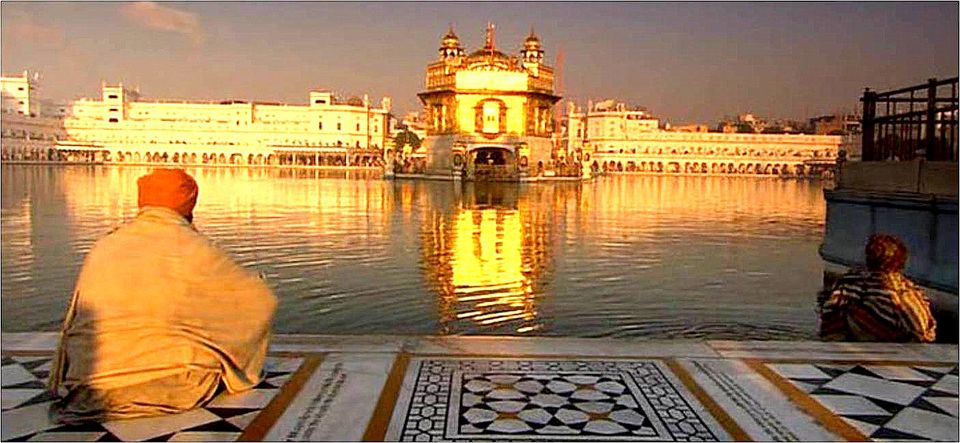 The place is all food, shopping and the golden temple. It is a fantastic place for the foodies, especially the non-vegetarian ones. You will find great places to shop for those awesome Punjabi Juttis and the golden temple is of course a treat for the religious. For me, it is just another place you visit to add to your list, not a personal favorite. Do It Right: Get a train to Amritsar preferably and glide through pretty fields and soothing greenery to get to the bustling tier 2 city. Use rikshaws to your fullest and if Punjabi fascinates you, listen carefully to the shopkeepers and rikshaw-waalas and pick up fun words and phrases from that awesome language. "Syappa", "Swaah – te – Mitti", "Chaddo", "Aithe-Utthee" are some of my personal favorites. The Golden temple gets crowded so you may have to wake up early to see it. The Jallianwaalah Bagh is walking distance from the market where all hotels are and the Golden temple. Do not miss the Light and sound show in that place. You could drive to the Wagah border and enjoy both the ride and the place.
Keep it Cheap:
Take a Volvo/ Sleeper from the Lal Quilla or the ISBT station
Stay near the Golden Temple, the Jalliahwallah Bagh is close by too – bargain well
Take manual rikshaws for Intra-city commute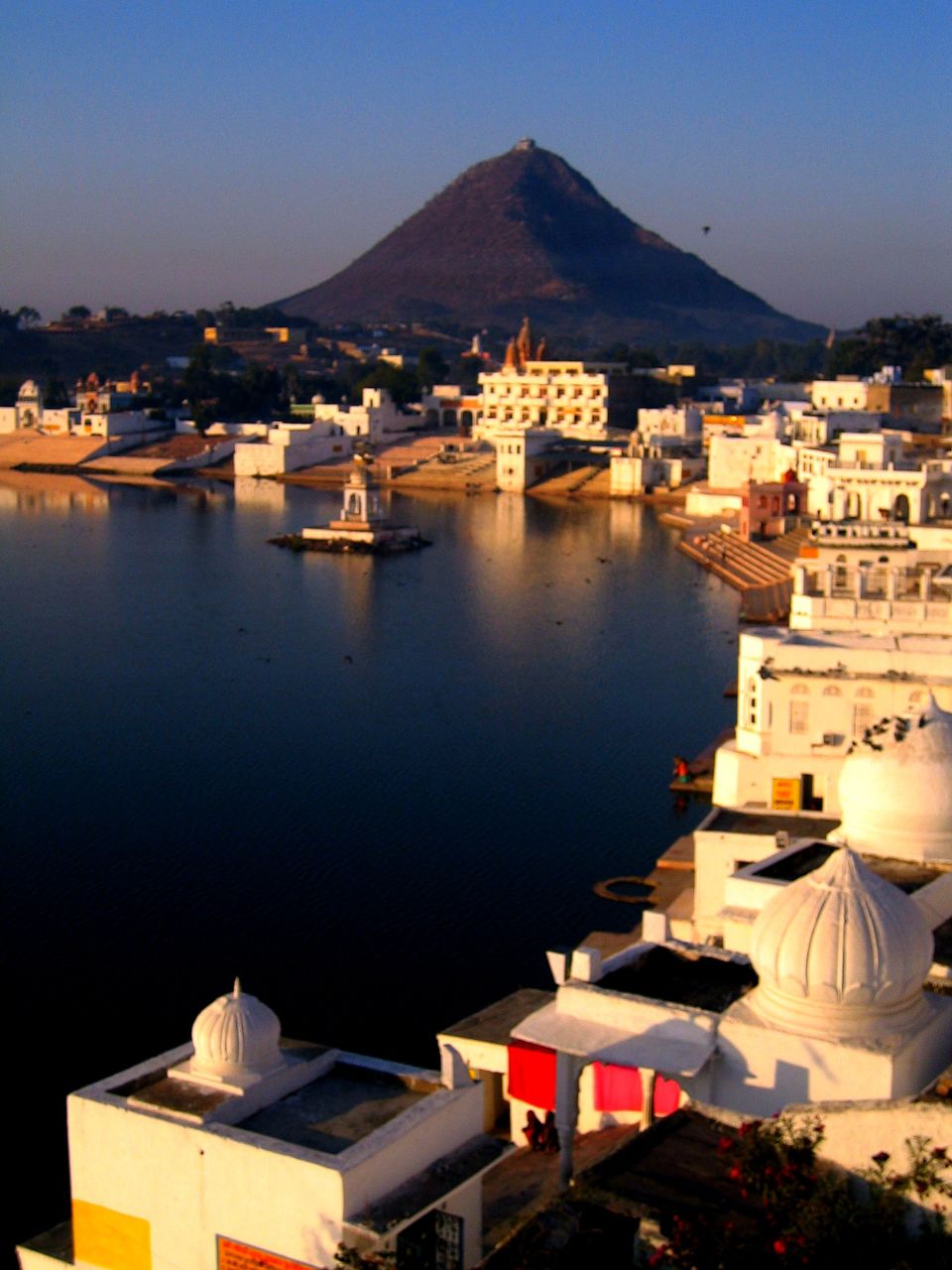 Well, this is again a personal favourite. The city has all one needs to be a hardcore traveller. The "away from the world" feel, the drive through true Rajesthani villages, the lake, the little market overstuffed with everything you would die to own, the food that is surprisingly firangi, and the people who have allowed the tourist culture to grow into the city so well that everyone there will make you feel like their more special guest. There is nothing more I can say about the place for there is none. You will not find alcohol in the place so get yourself enough booze if you like. And prepare yourself for a truly hippie, peaceful, happy experience with great food, people and the exact right setting for a writer, artist or a traveller. Do It Right: Drive from Ajmer, preferably in a car so you can stop in places. You will pass the most amazing little village with Peacocks, kids flying kites, old men wearing neon coloured turbans and little women carrying "matkas" in sarees that cover all of their head and much more. Once you get to the city, find yourself a hotel. If you are a fussy person and likes to have an LED and a remote controlled door in your hotel, do not go to the place. Most of the hotels there are houses turned hotels; small ancient looking rooms with beautiful views to the lake and unassuming quiet cafes on the rooftops is what you will find. The Lakeview Hotel is where I stayed and I just loved the place. Spend the evening going around that small little market shopping your fullest. You will find the café and dhabha owners greeting you with so much love and hospitality that you would want to stop and try each one. Enjoy the country's best firang foods in that little village. You will also find firangs who have settled in the place and opened restaurants. Spend the night sitting at a rooftop café sipping honey lemon tea and writing your journal, or maybe start one there. Wake up next morning to go on a desert safari. You will see tons of stars in the night sky if you go for a desert safari in the night but nothing more. You will find the guides in the market itself. They speak all sorts of languages! I can go on and on about the place, but I will leave the rest for you to explore.
Keep it Cheap:
The place is ultra-reasonable already without any cost cutting measures.
Stay at any hotels unless they look dangerous, the luxury bit can be ignored in such place
Keep your shopping in check and binge eat at all the amazing places none of which are overly expensive
Bargain well with the Desert Safari guide
PS: I loved it so much that I took a U-Turn from Ajmer, delaying my roadtrip targets and went back to stay another night just because I wanted to so badly.