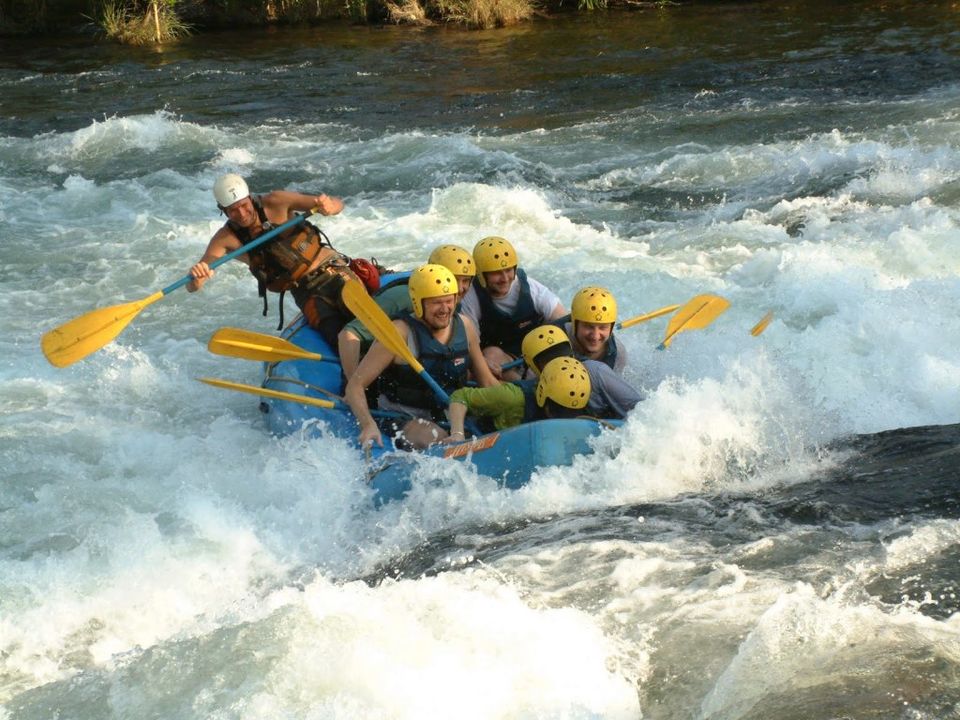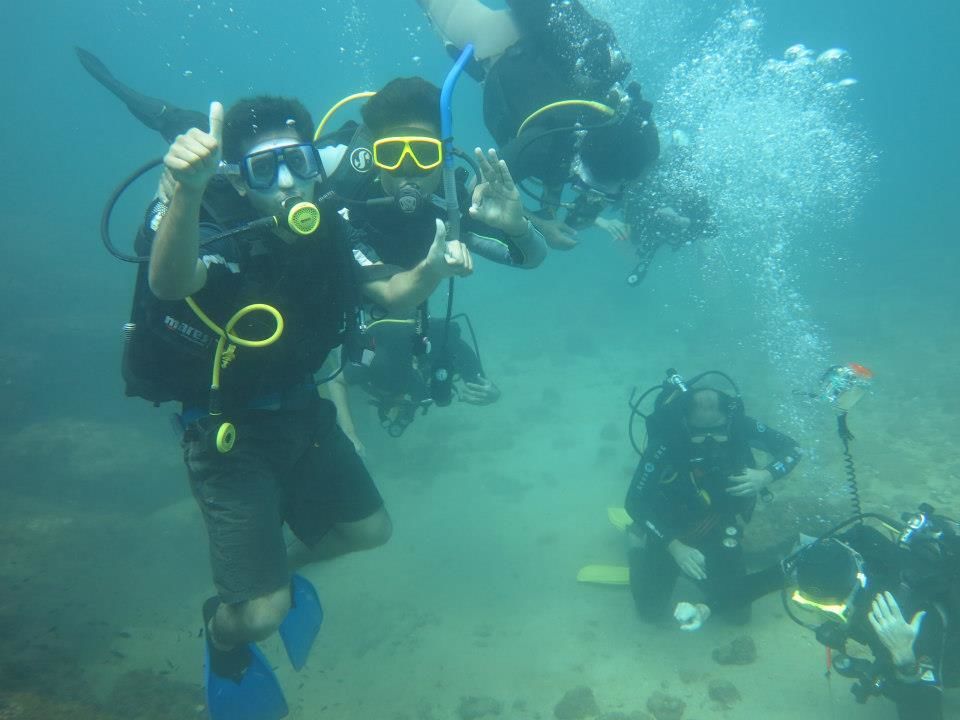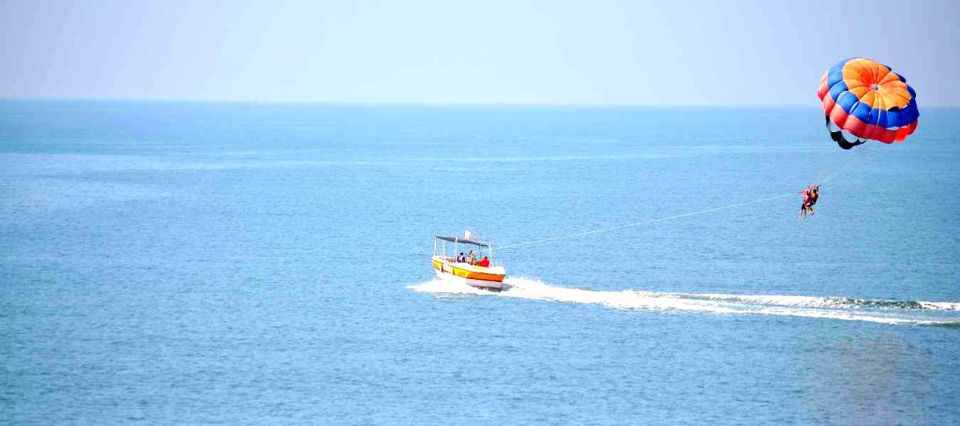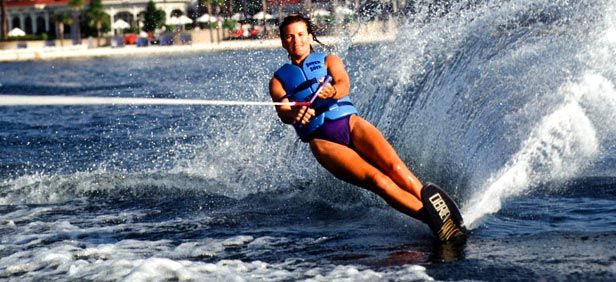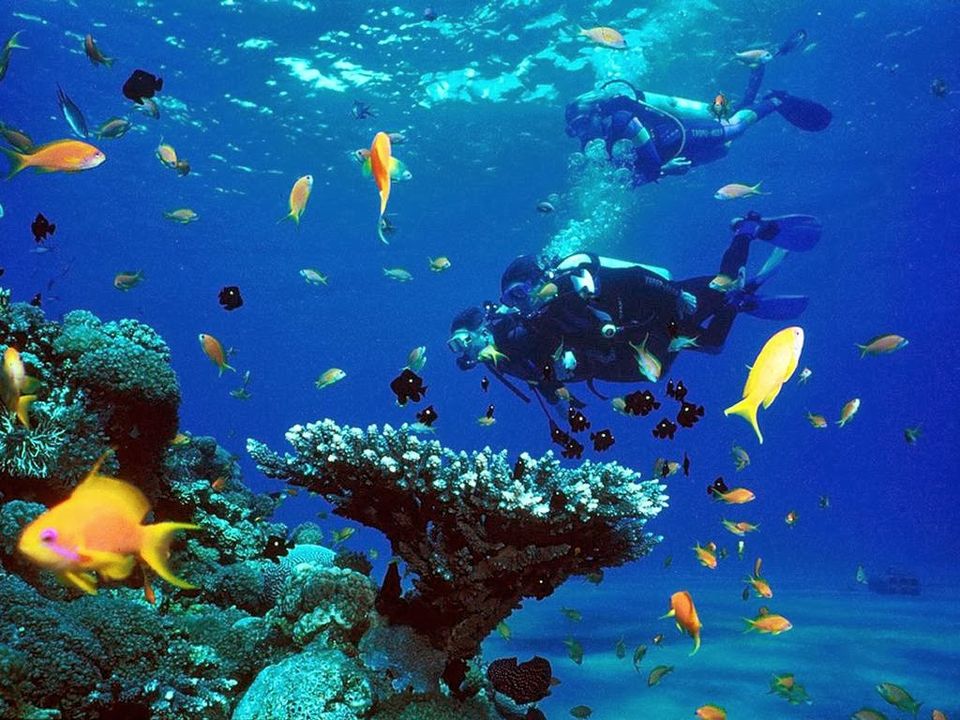 India is also famously known as a sub-continent. From glaciers to high range mountains, from lakes to meadows, plateaus and lovely hill stations, it provides a plethora of opportunities for the glamourous vacationing crowd to have the time of their lives. If you are an avid photographer, you can take exotic photographs covering the topography the rich land provides you, quite on a clean slate.
Here are the best places of water sports in India:
Uttaranchal Water Sports:
Rishikesh is not only a spiritual town, tucked in the quiet and serene district of Uttaranchal. It is also a bustling spot for high end adventure freaks out there. The amazing range of flora and fauna, the place boasts of, the heavenly gardens and century old temples, the clear and white water flowing from Ganges is what makes this place, a heaven's garden, as described in ancient Manu-scripts. Rishikesh is equally famous for white water rafting. Adventure enthusiasts, who believe that life is short and want to make the maximum off adventures and thrilling aspects nature offers to them on a scoop can indulge in activities such as camping, trekking, white water rafting, mountain climbing and rock engineering. Jus' the pun intended!
Rock engineering simply means rock climbing, again. In Rishikesh, you can indulge in taming white waters by taking up a series of rafting drives across the tough currents, deep diving rivers offer you on a platter! Those who love to take in realms of nature at its wild best can take up kayaking as well. The white water rafting stretch of the Ganges from Kaudiyala to Rishikesh offers water sports activists 12 major rapids over 36 km. Too pulsating an experience to sound true, isn't it?
Kerala Water Sports:
Don't all of you know the fact that 'Kerala is God's own country'? It is known for its wide range of lakes, rivers, back waters, seas and excellent topographies for nature and wild life enthusiasts to have indulgence comprising of pure bliss and ecstasy. Water sports in Kerela include canoeing, catamaran sailing, para sailing, surf boarding, scuba diving, snorkeling and wind surfing. Most of the local guys are good swimmers as they are pushed in to the lakes and rivers and have to learn the sport as a matter of compulsion. It has 44 rivers, lakes and lagoons in total making Kerala, a preferred holiday destination in the country, as such. You can have a luxurious and a laid back holiday as it is home to some of the best Ayurveda and spa massages to titillate your senses to the 7th heavens. You can have umpteen number of options to unwind and relax and is a perfect holidaying spot for family vacationing, as well.
Goa Water Sports:
Goa is known for its pristine and cleaner set of beaches including the likes of Calangute beach, Candolim, Vagator, Anjuna Beach, Dona Paula Beach, Colva Beach, Palelom beach, to name a few. Water sports in Goa like scuba diving, para sailing, snorkeling, deep water diving and surf boarding are numerous and plenty. Jet skiing, fishing and dinghy sailing are also equally favored with vigor and charm. It is so easy to take in realms of breath taking water sports in India to your heart's content. The hub is the most world famous tourist area as you have ample opportunities for shopping and a couple of tipsy turvy sessions in night clubs and pubs, the haven offers to all its vacationers on a song. Pack your bags to Goa right away! Experience the oceanic currents of Arabian Sea and Indian Ocean till you drop dead tired!
Andaman and Nicobar Islands Water Sports:If you are planning for an exclusive holiday tour to India, do not skip Andaman and Nicobar Islands. The holidaying haven has special surprises of nature, culture and color to its entire gamut of vacationing crowds, quite on a swing! You have the most glamourous and gorgeous islands on the face of the earth, which provides you with an enthralling holiday experience par excellence.
Are you not interested to take up water sports in Andaman and Nicobar Islands like scuba diving, water skiing, snorkeling, glass bottom boating and many more surprising activities? The luxury resorts in Andaman and Nicobar islands provide you invigorating massages and therapies, which are too good to say no to. While you are out at the diamond sea haven, make sure you get a fantastic body spa or a pearl massage done to savor exciting memories, way back home.
Lakshadweep Water Sports:
Are you a water enthusiast and a nature lover put together? Then this luxury resort destination at Lakshadweep is the holidaying spot, you must be looking at. The place is famous for aqua marine plants and fishes which create a colorful world in the oceanic sea beds. One gets to see these in the fresh water lakes at Bali, Thailand. Bountiful aqua marine life is the USP (Unique Selling Point) of Lakshadweep. A deep plunge into ocean blue water and you invariably become a part of the rainbow colored world beneath.
The idyllic spot is also a picture perfect holiday haven for honeymoon couples, who can involve themselves in some nerve wracking water sports which the place offers you, quite generously. It is also a favored picnic spot for adventure enthusiasts and group touring crowds. The rich cultural heritage, which the island town boasts of, is something really worth remembering. After a series of water rides in deep oceans, you can unwind at a barbeque resort to enjoy some of the mouth-watering grilled delicacies including momos. For a romantic time, the couple can hold each other's hands and count the numerous stars, which the clear skies offer you to provide with never ending dazzling effects.
These are the five holidaying water sports arenas forming the part of Indian sub-continent. In most of these holiday destinations, it is travel and tourism and the bustling set of activities connected with these, which attract tourists and vacationers, from around the globe. You can hire the services of a trained water professional, before you indulge in water sports activities. Deep waters if not dealt with caution can turn life threatening as well as it is currents and waves, you are maneuvering with.
Frequent Searches Leading To This Page:-
cost of a trip to lakshadweep island, lakshadweep itinerary 7 days, lakshadweep trip budget, lakshadweep ship cost, kochi to lakshadweep flight