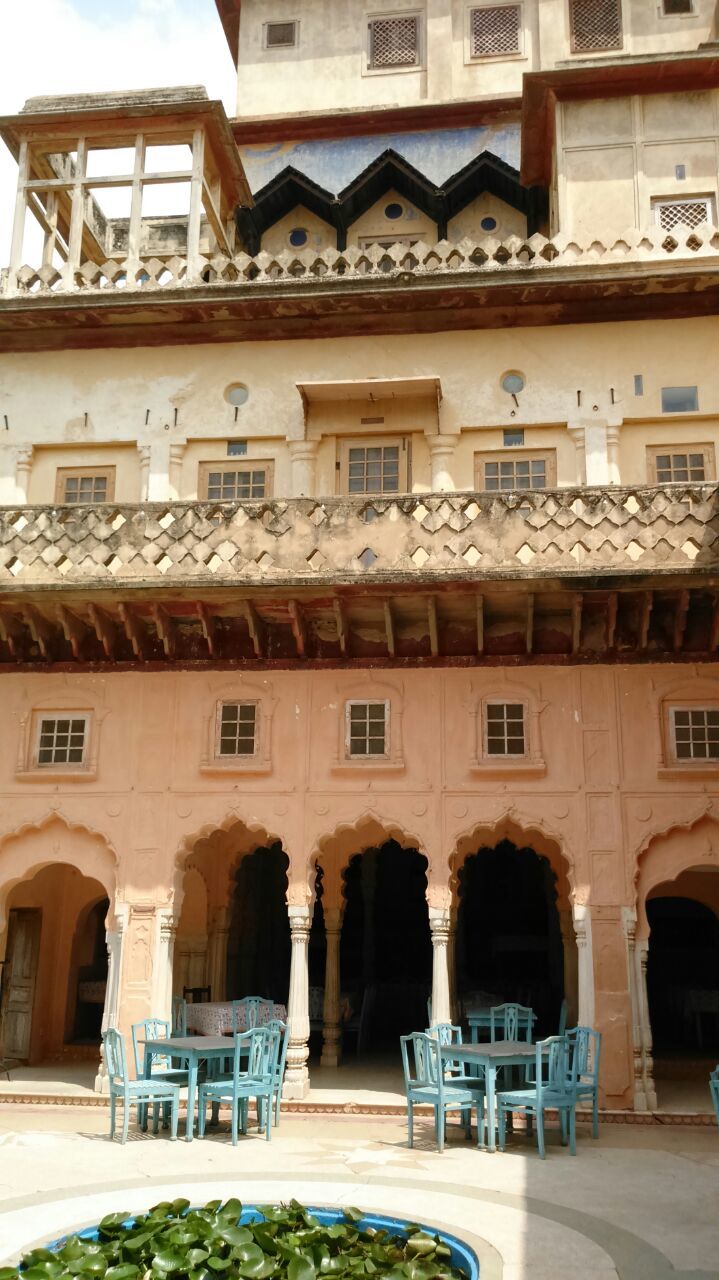 A trip that reminds me not only of the first adventure sport I experienced but also of a sheer stupidity we did is the trip to Neemrana for zip-lining. Our first plan was a big fiasco as none of us was carrying hard cash. We found 2 ATMs but none of them was working. Cards were not accepted then (no idea what the present scenario is). We had to come back without experiencing a great adventure that day. Hard luck!!!
We re-planned and didn't forget to carry hard cash, debit card(s) and credit card(s). Not to miss the opportunity again!!! We started from MG Road Metro Station, Gurgaon, Haryana, at about 9am and reached Neemrana at about 12pm.
After walking for a short distance from their office at the fort (call it a short trek!!!), Flying Fox trainers demonstrated the technique and made us practice the mini zip-line in their practice area. They taught us a few important points such as crawling back in case somebody gets stuck. And then started the real adventure!!!
We signed liability waiver form and were given 5 zip-lining tours. The entire activity took approx. 2 hours. One will find people of all age groups there and will be amazed to see people zip-lining so effortlessly as if they do it regularly.
Don't forget to enjoy the beautiful scenes around you such as water body during one zip-line tour, Neemrana fort during another and lush green forest during the next while experiencing the adrenaline rush. After this exhilarating activity, enjoy the beautiful heritage site at Neemrana.