It was our anniversary  and like everyone I wanted to runaway  from the city life and have some me and you time just me and you.. As I was surfing I stumbled over Neemrana  which approx was 2.5 hrs from Gurgaon.. Wow now this sounds great I quickly checked the reviews and everything went perfect booked and we reached neemrana  a bit late.. Like around 9pm in the night.  To our surprise the whole fort was beautifully  lit and it was amazing.. Luckily  being a weekday  hardly they were people around. We ve choose a terracotta  model room called a geru Mahal.. We had our own private balcony.. They setup a lamp for us making it romantic. What else one can ask for light music,  candle light and the one you love..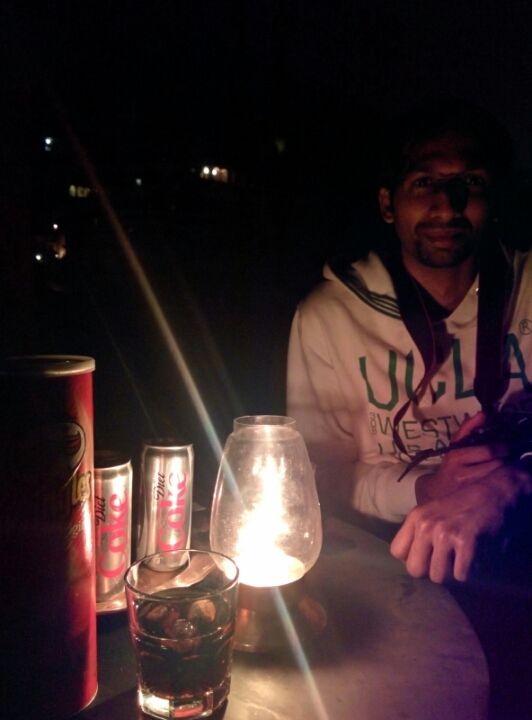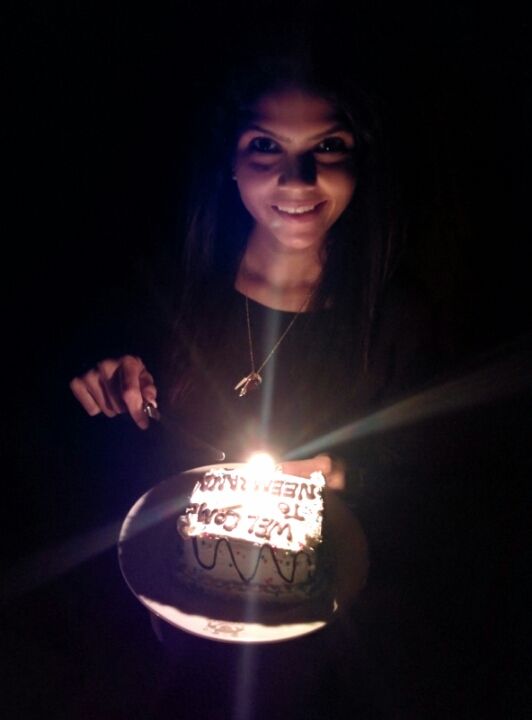 Not to miss the sunrise .. And as the winters just kicked off we loved sunbathing..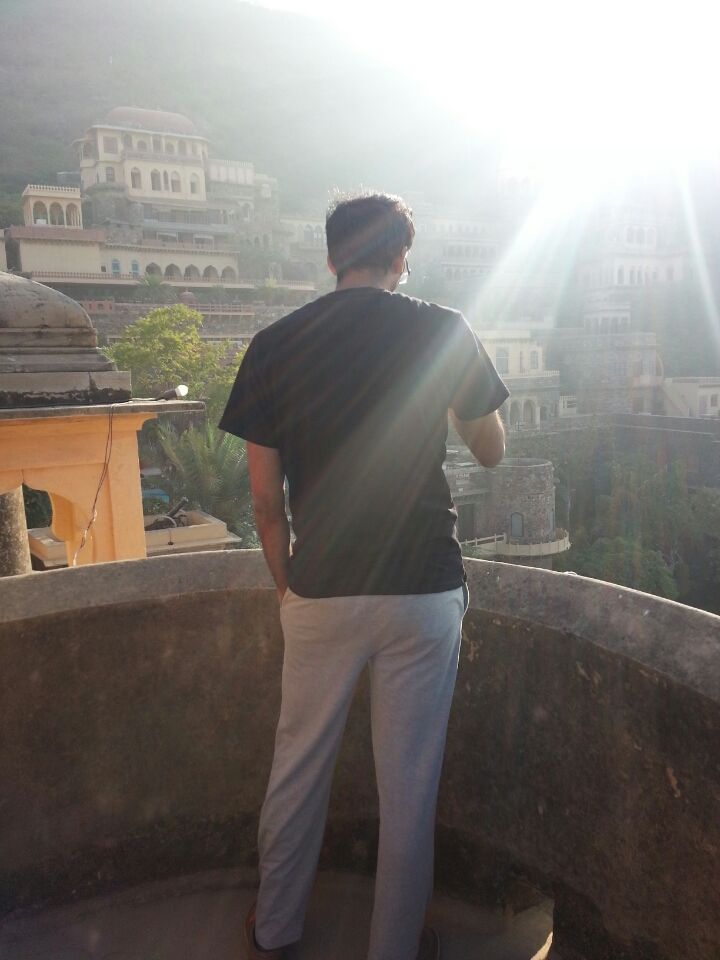 We started exploring the fort.. Going around each nook and corner.. They have a audio guide which can help you to get to one of the best parts of the Mahal.. Each part is interesting in it self.. Not to miss is their  clean and well maintained  pools..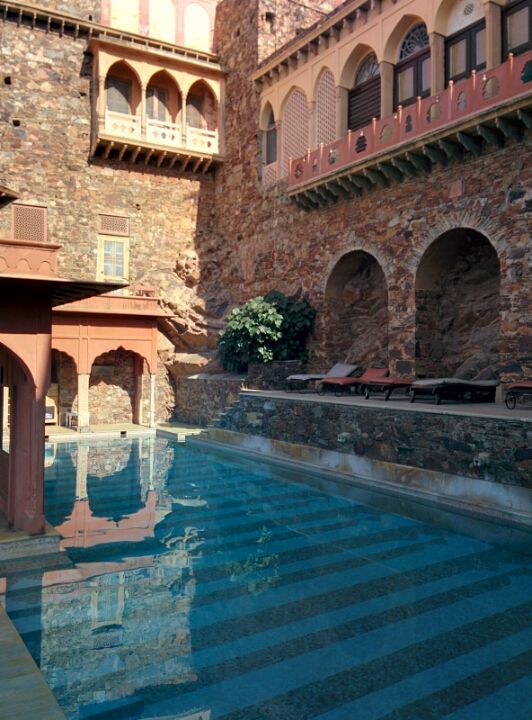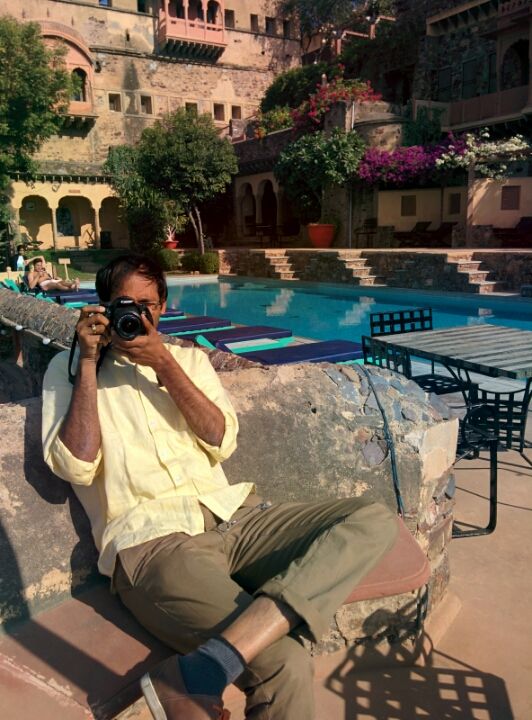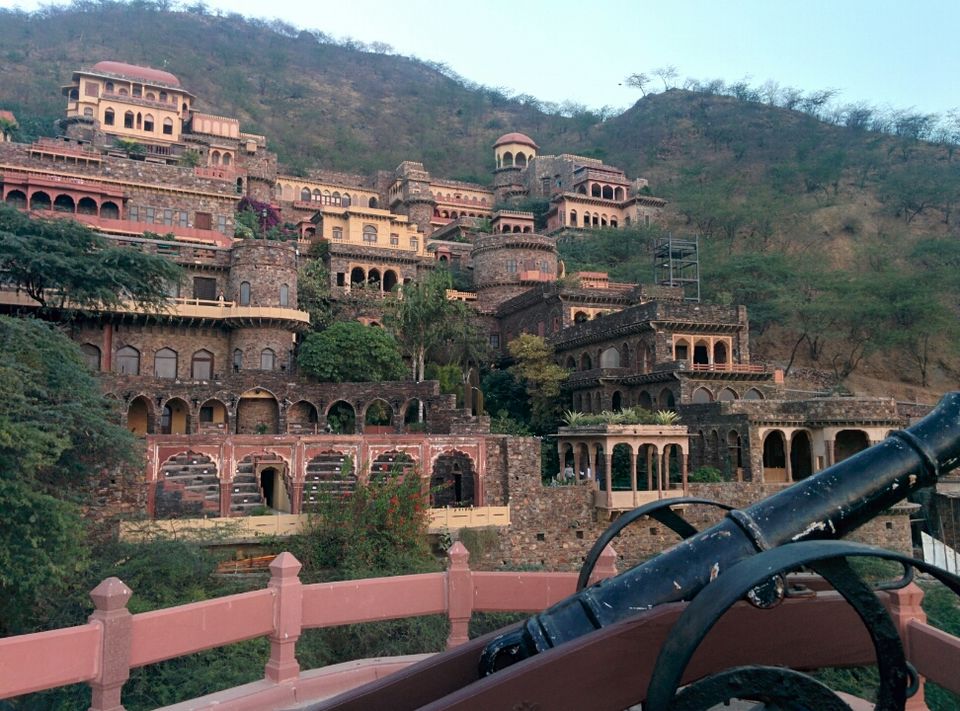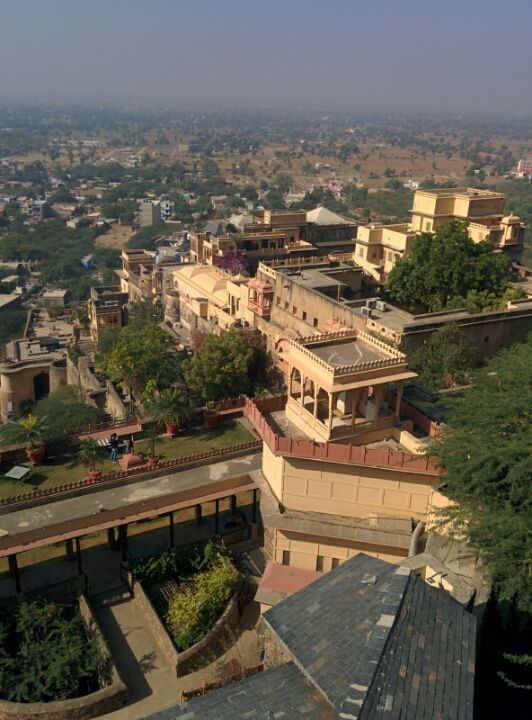 Over all neemrana is a perfect place to have a peaceful weekend, for couples or people who are interested in yoga as they have special sessions to practice yoga.. You can all zip across the first  to add adventure to your trip. 
Lovely fort for a romantic getaway