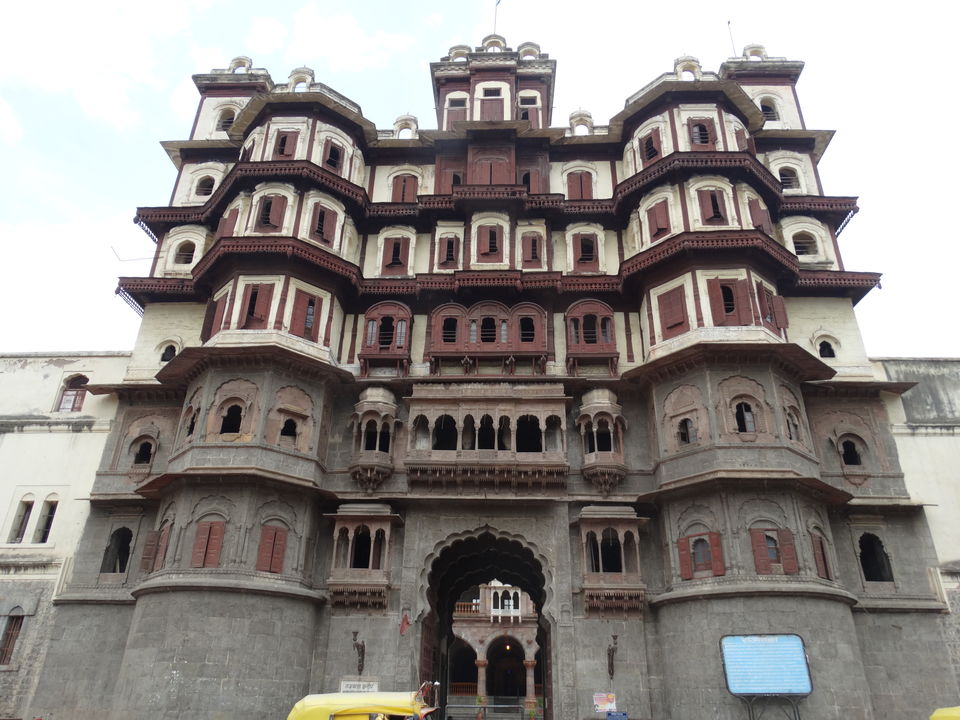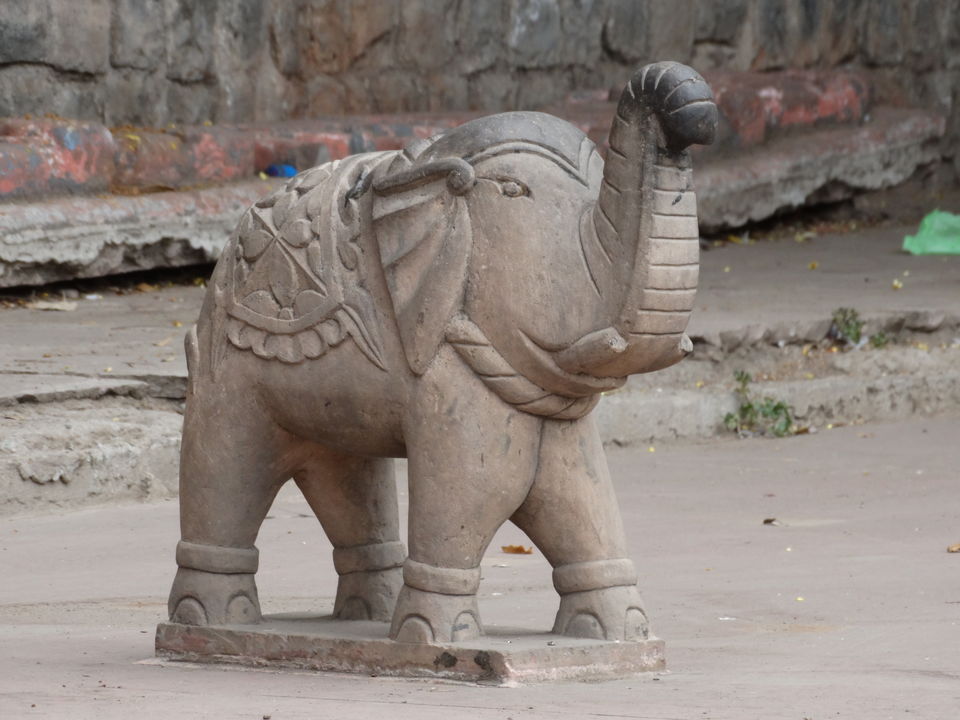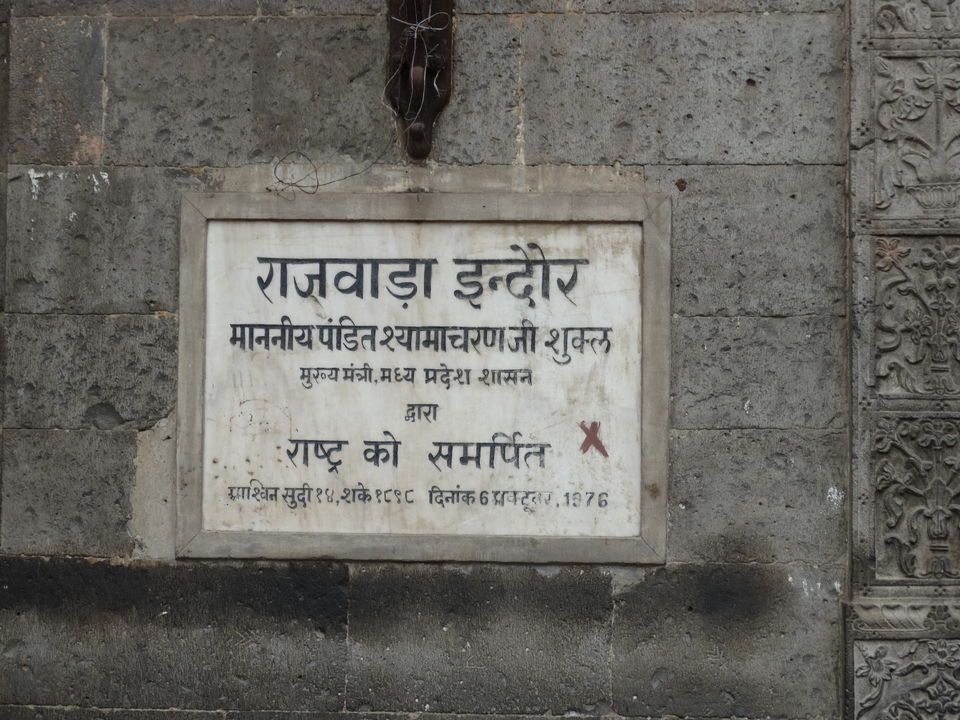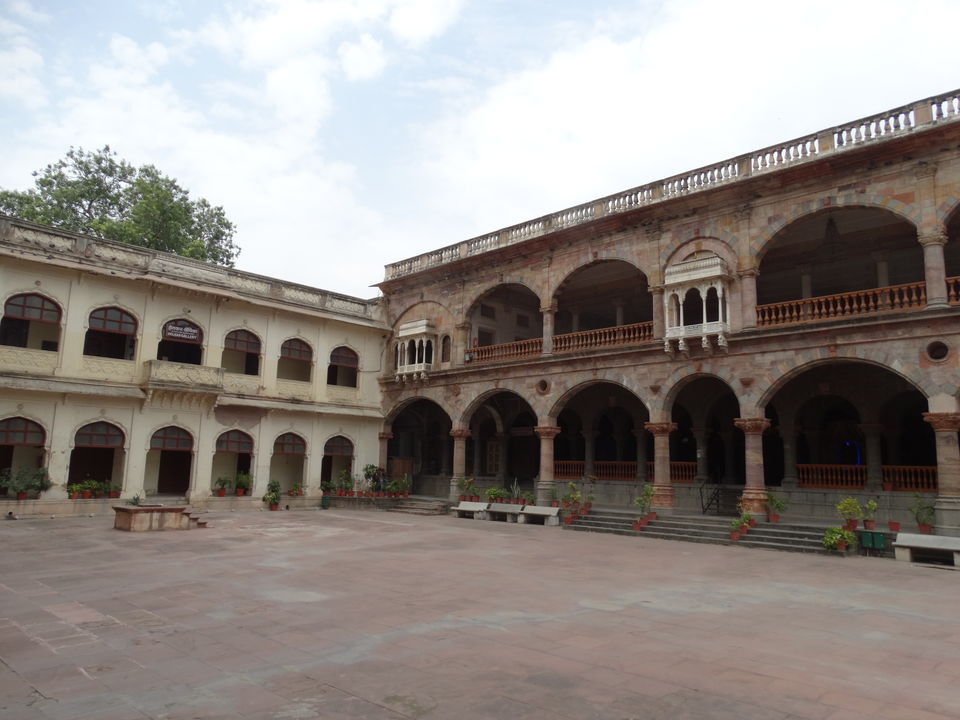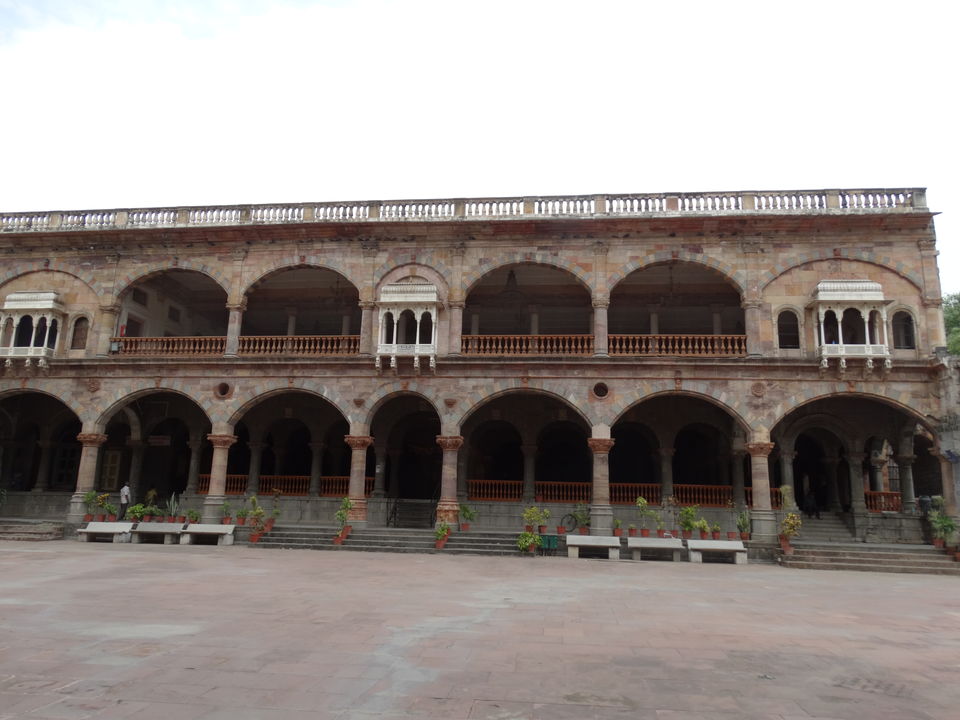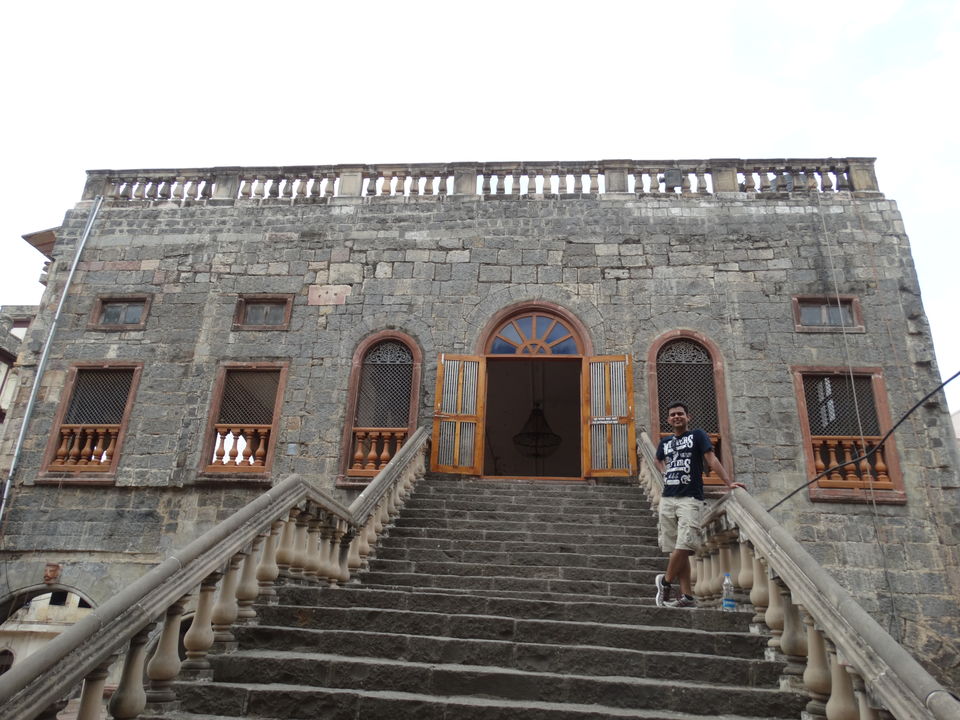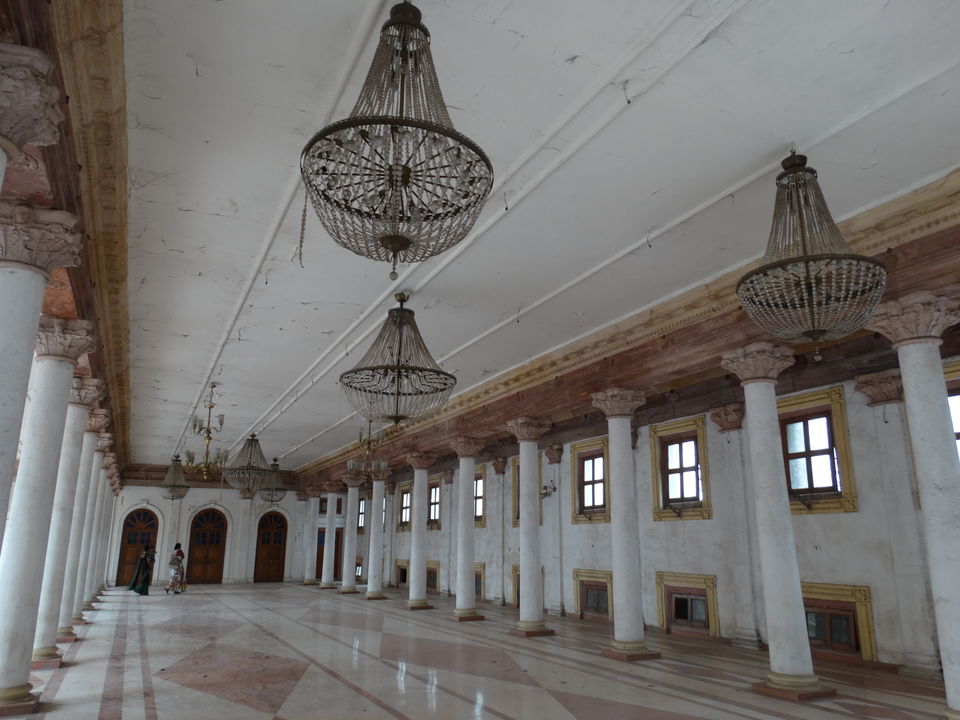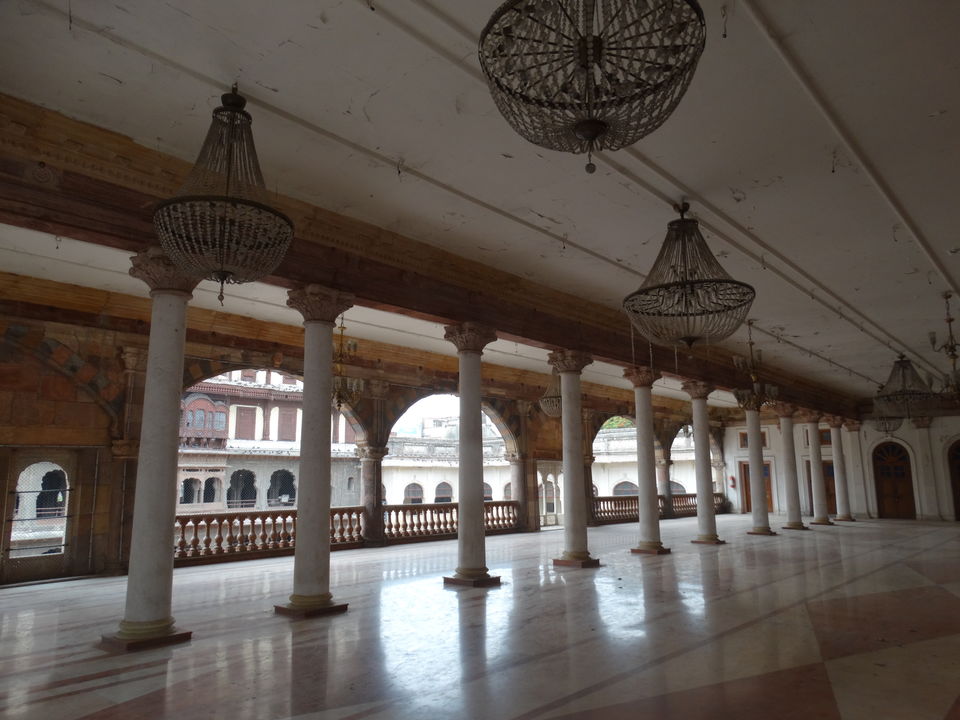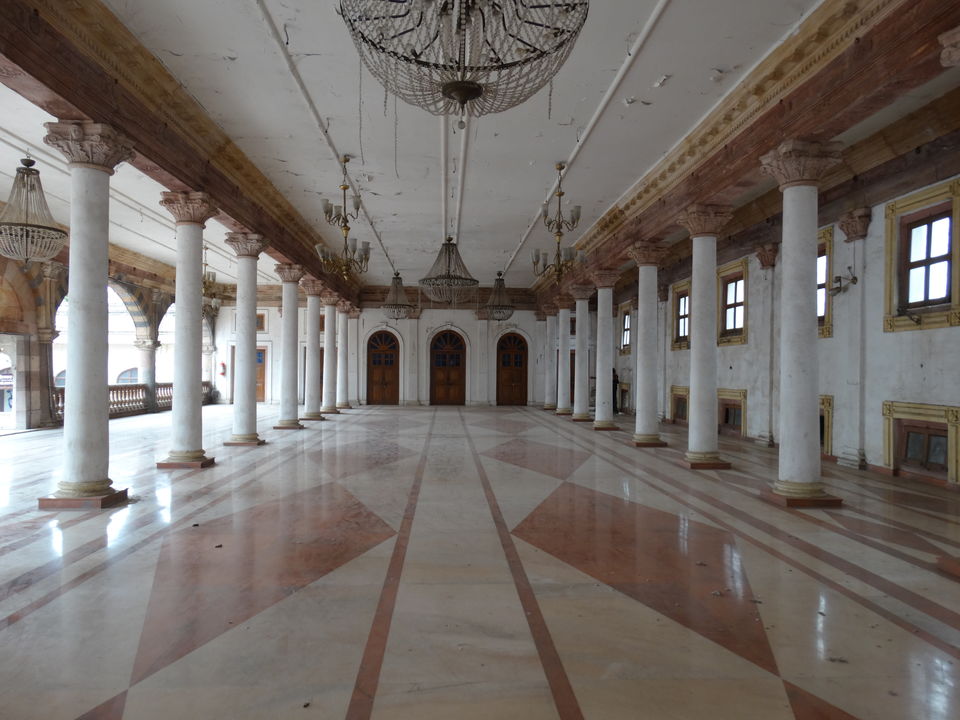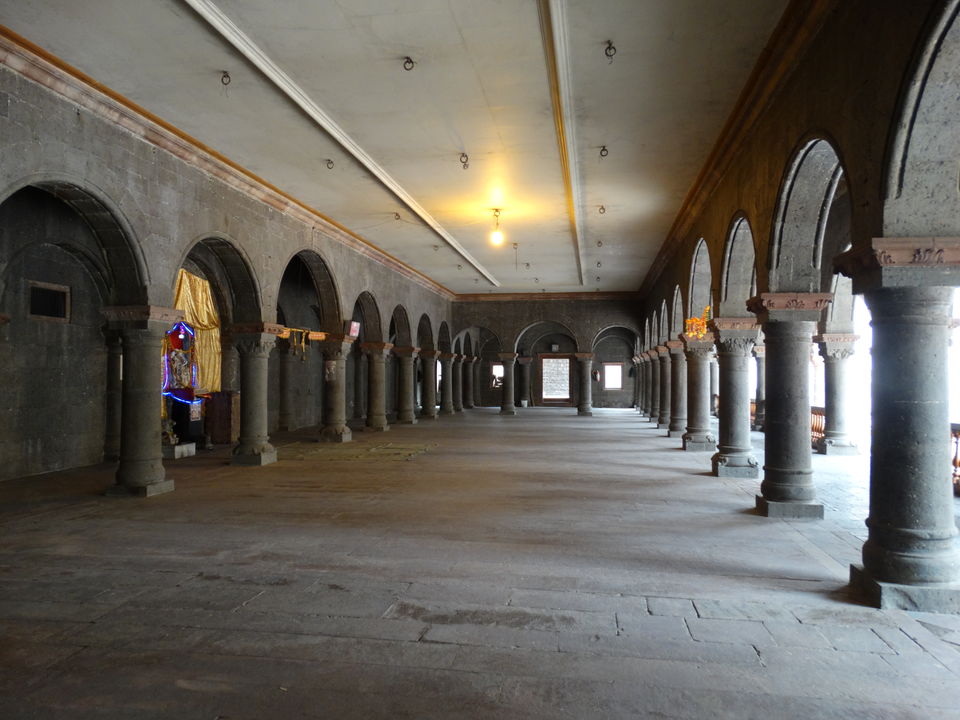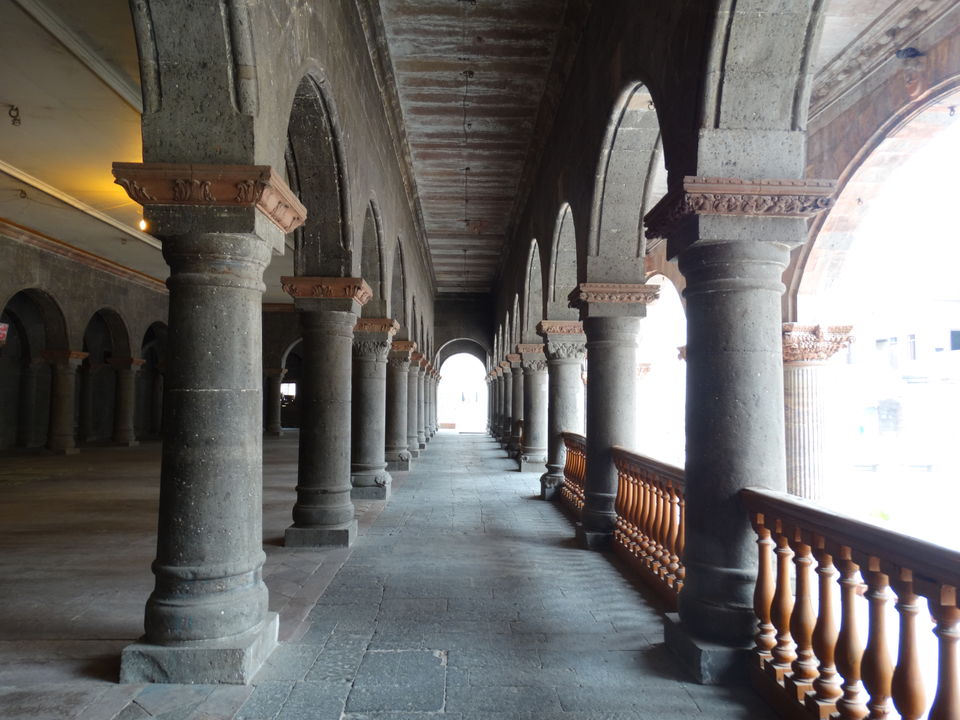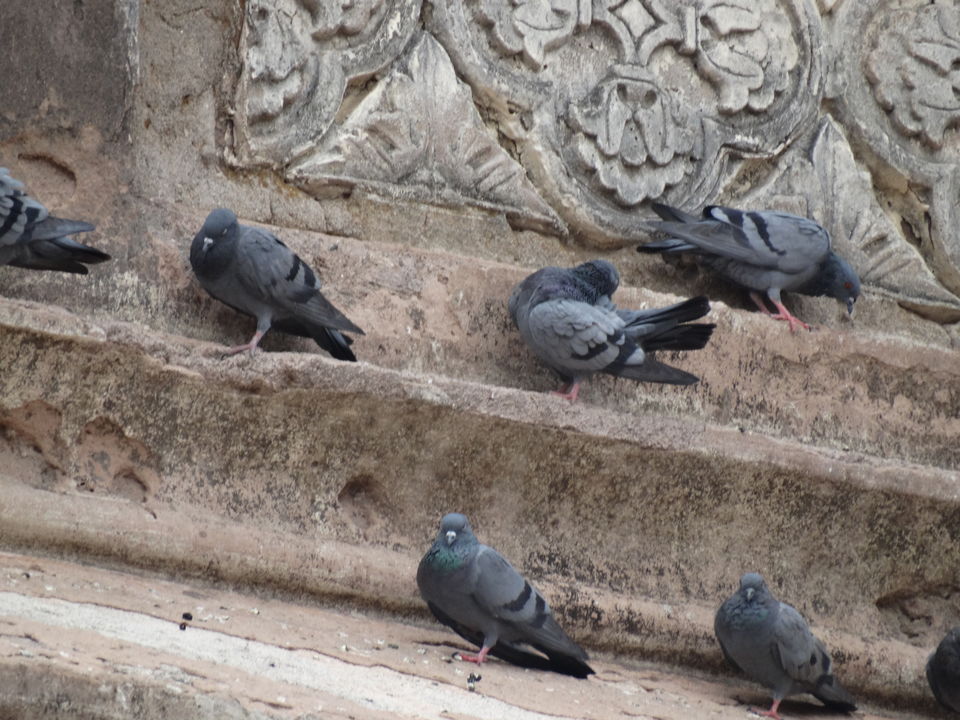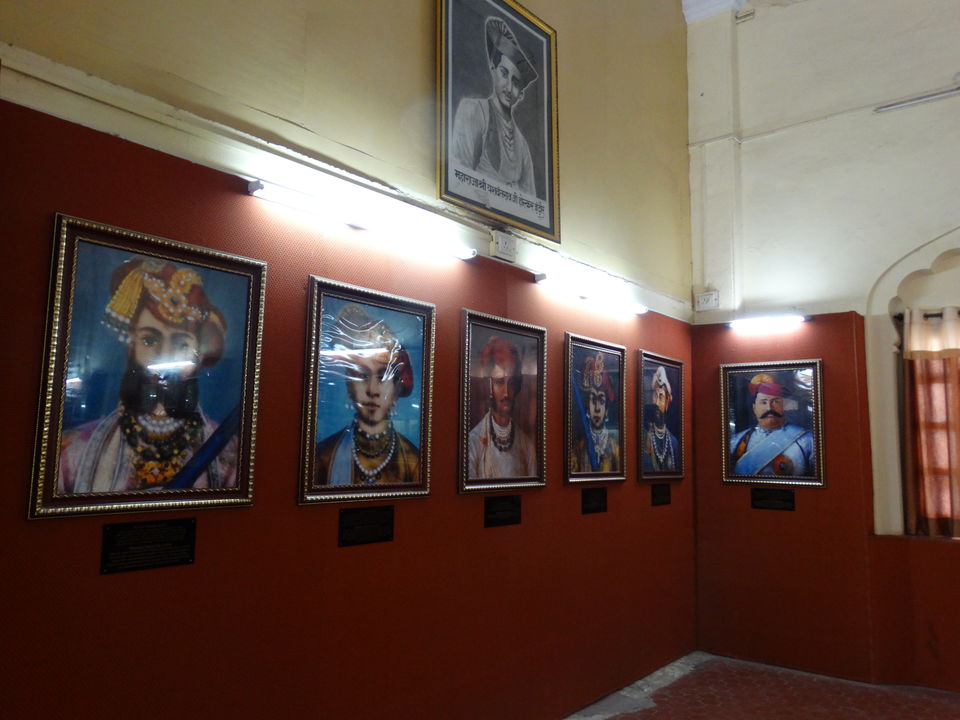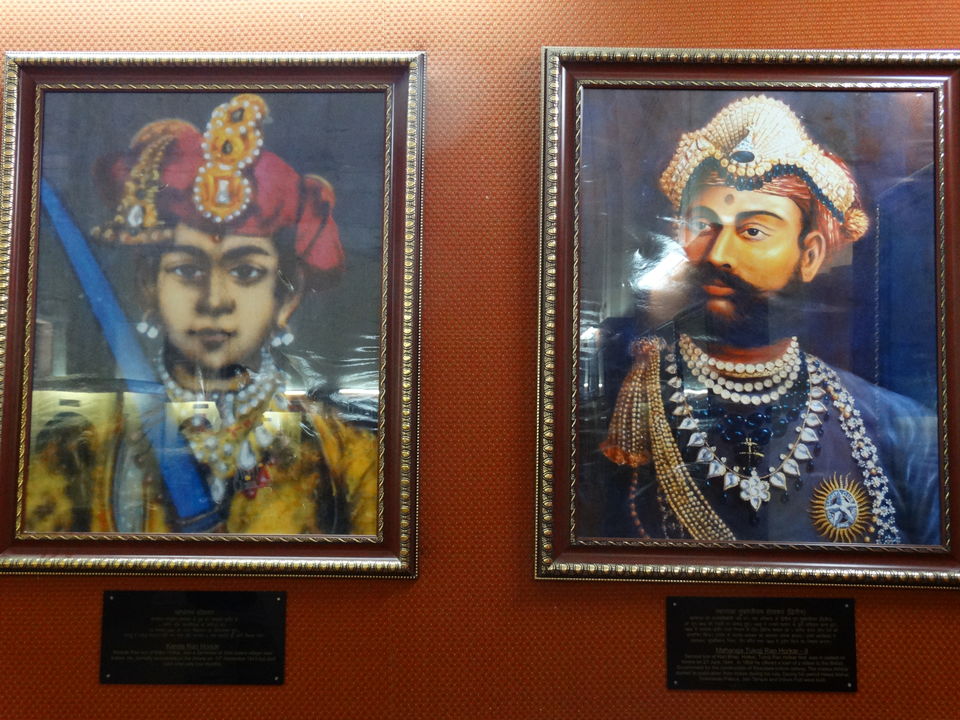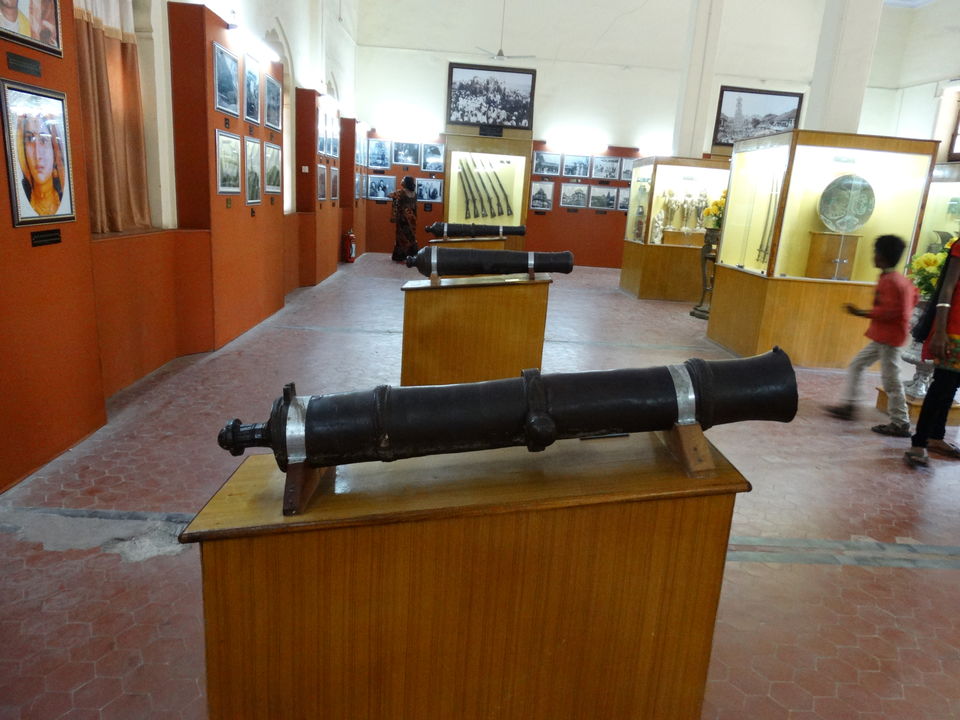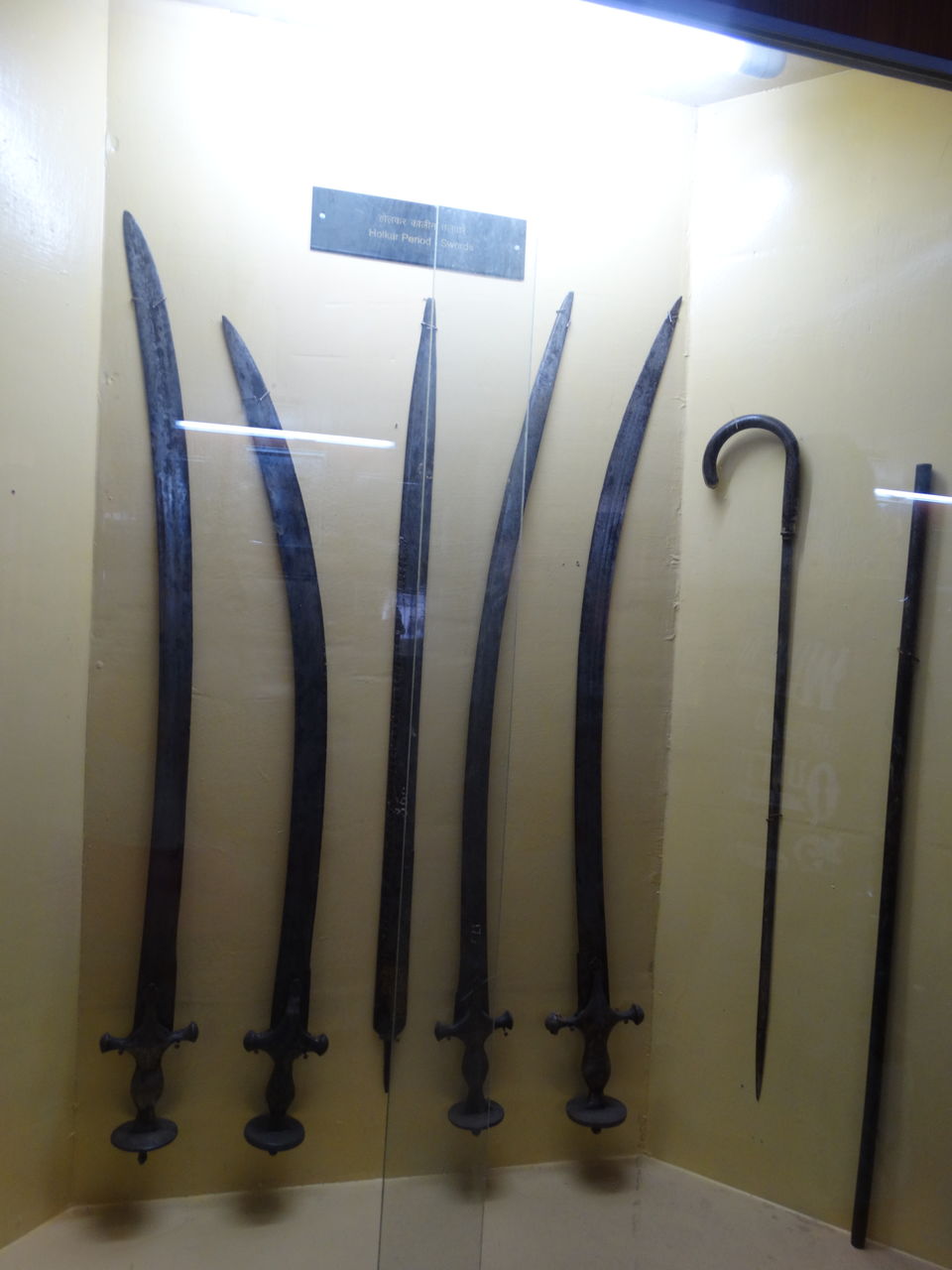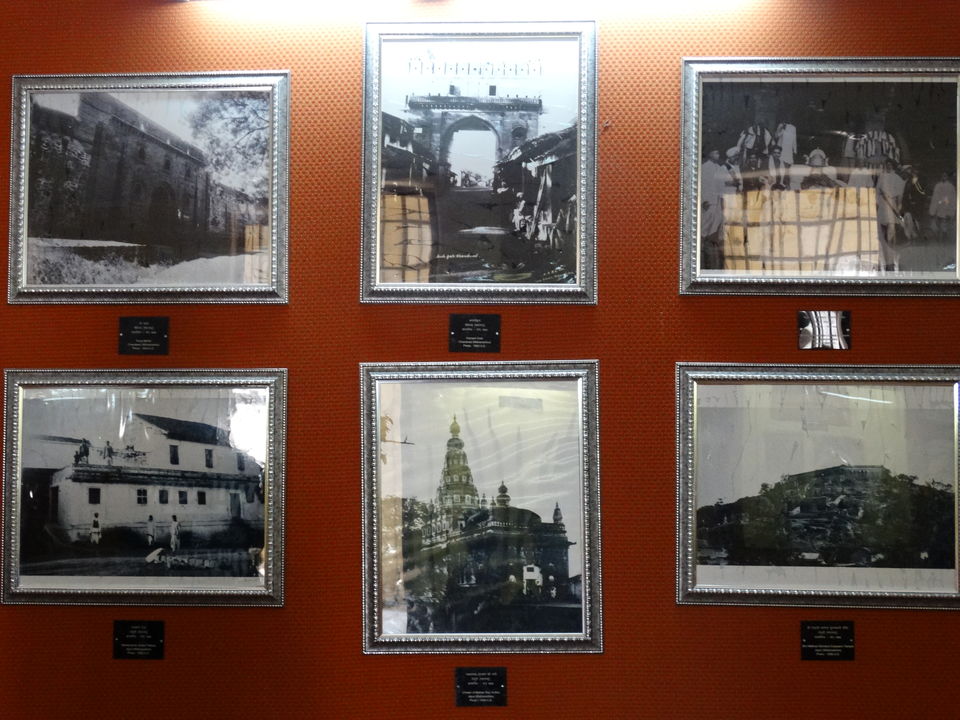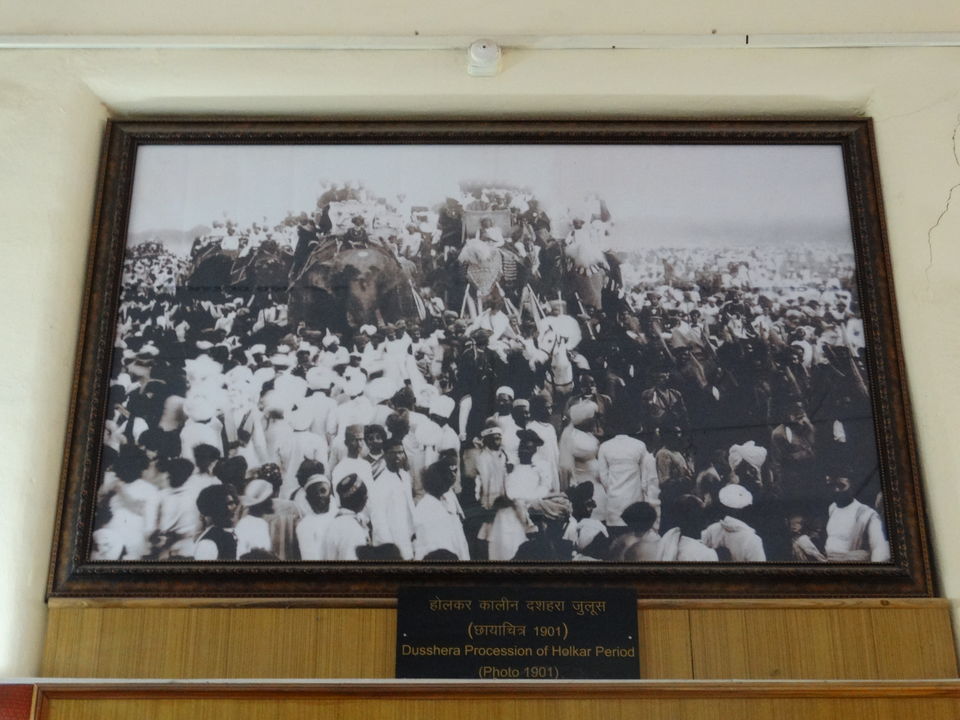 The most special part about the trip was that it was one of those spontaneous plans that you make while on the road. In between attending the famous Gujrati Sangeet and Shaadi I managed a couple of hours with pretty much disapproving eyes following me going out of the Wedding Hall in my khaki shorts and glares. Sravanth was very sporting and agreed to accompany claiming to be a wandering soul deep down inside. So we started without either a map or a guide to take on Indore. Lot of people said there is nothing much to see in Indore. We being the travel aficionados that we truly are could have agreed with them. We set out to conquer the unseen and the unexplored. 
Talking to the auto rickshaw guys we zeroed in on 3 locations that  mentioned here. We haggled pretty bad and settled the deal in Rs 450 for all three attractions.
The building might not look imposing from outside however the inside is exquisite. It was marvelous exploring the wall paintings, tapestries and the taxidermy tigers shot by the Maharajas. The dainty little typewriter beside the queen's bed made me wonder about the era gone by.
The museum housed inside this structure was very interesting. It holds all the information you would want to know about the Holkars of the Maratha Empire.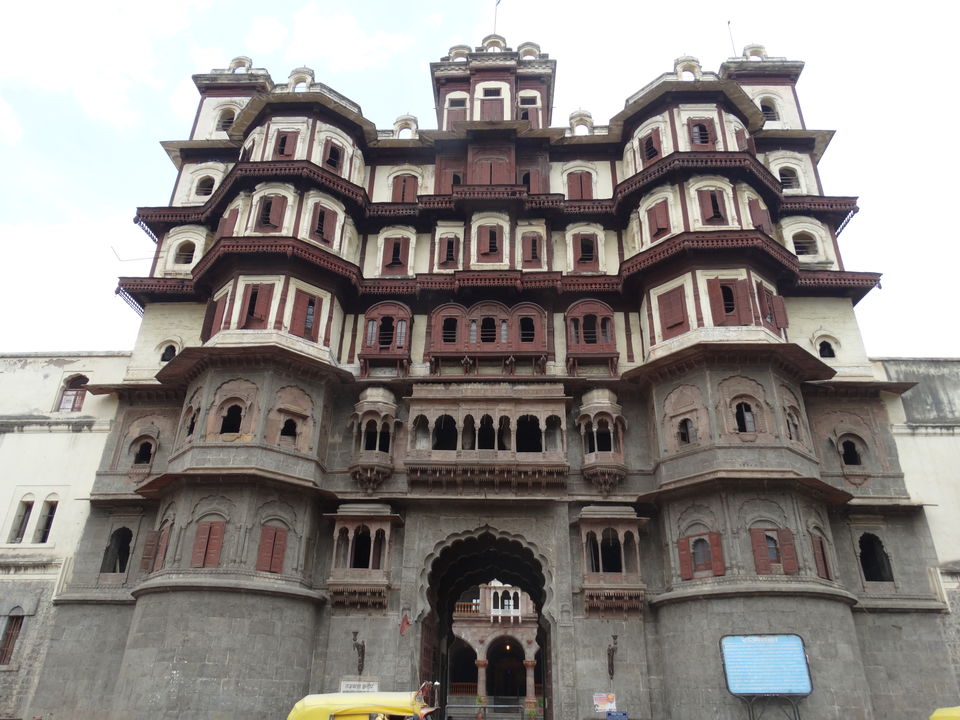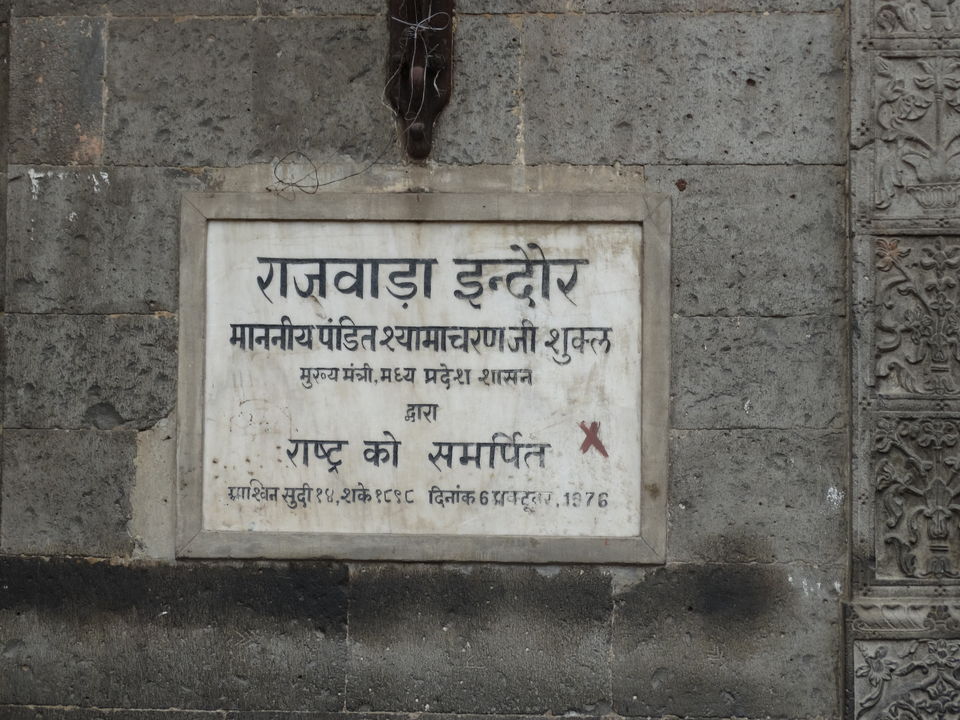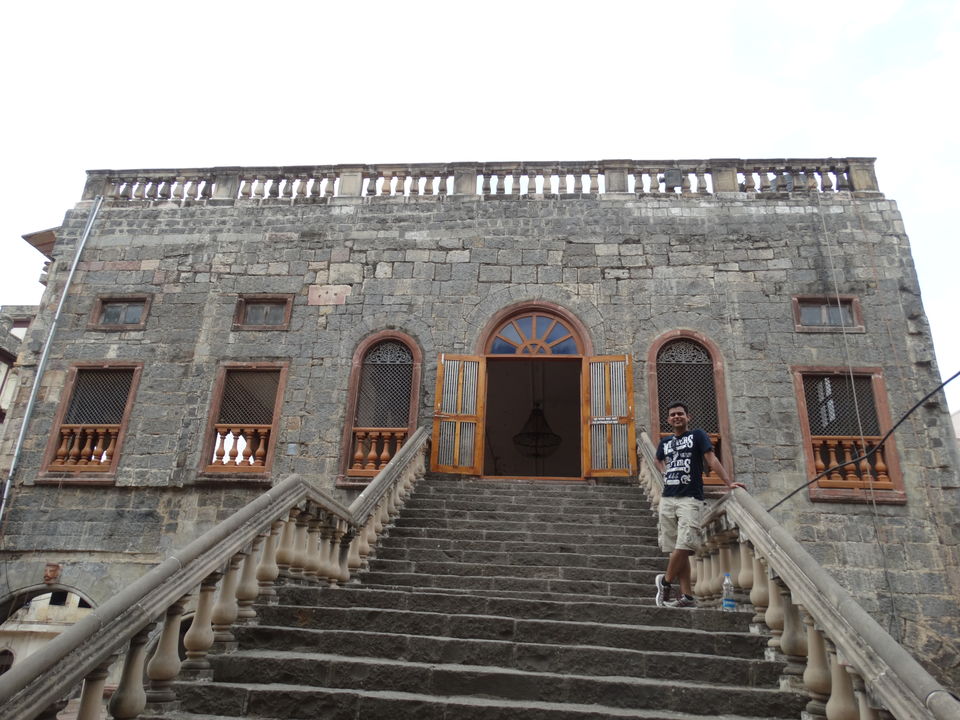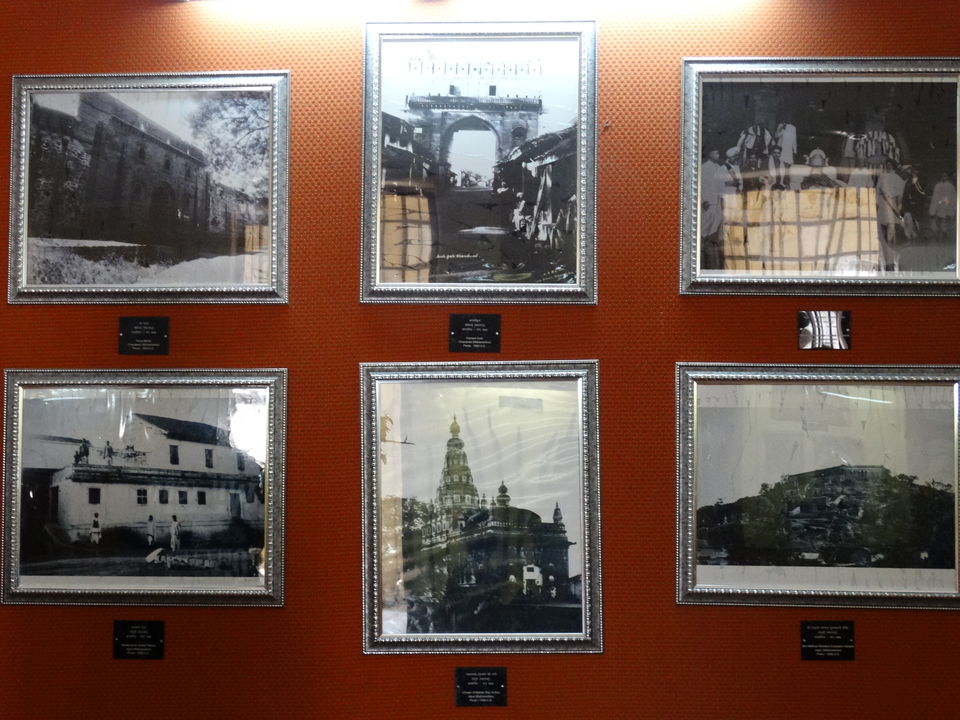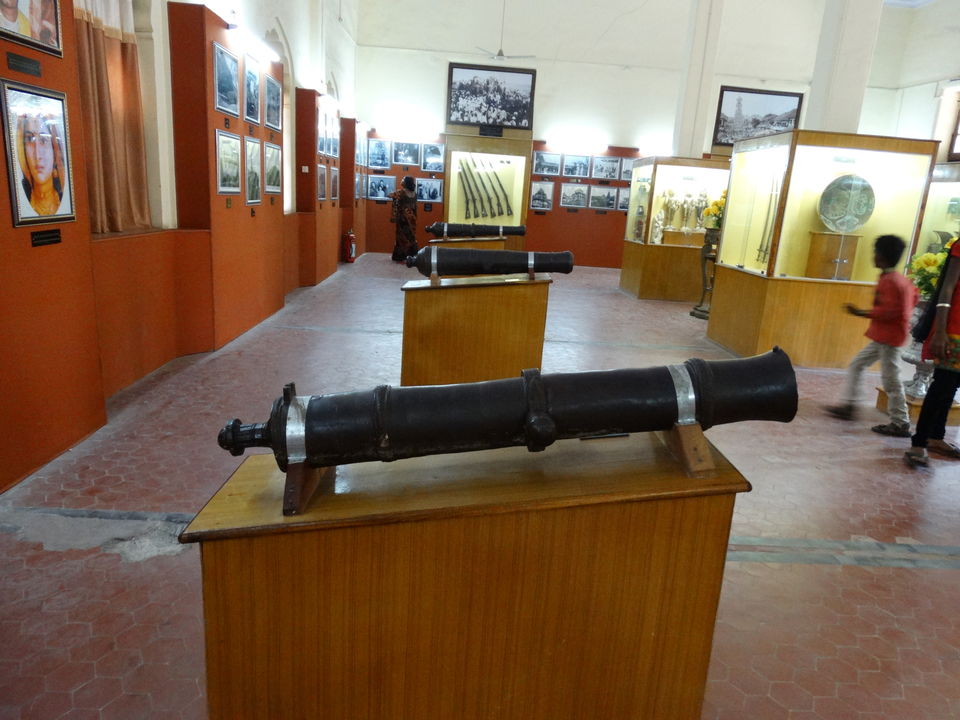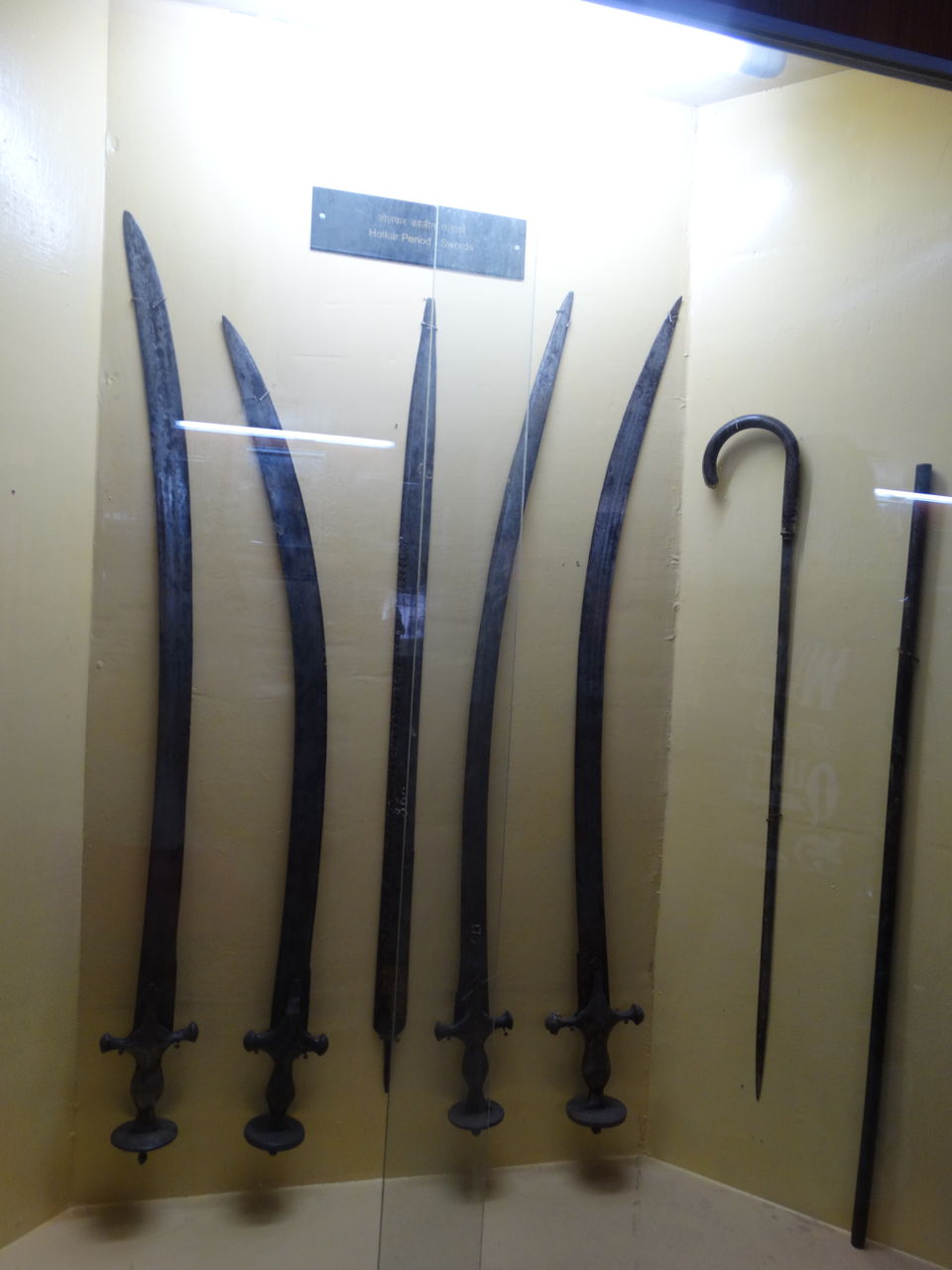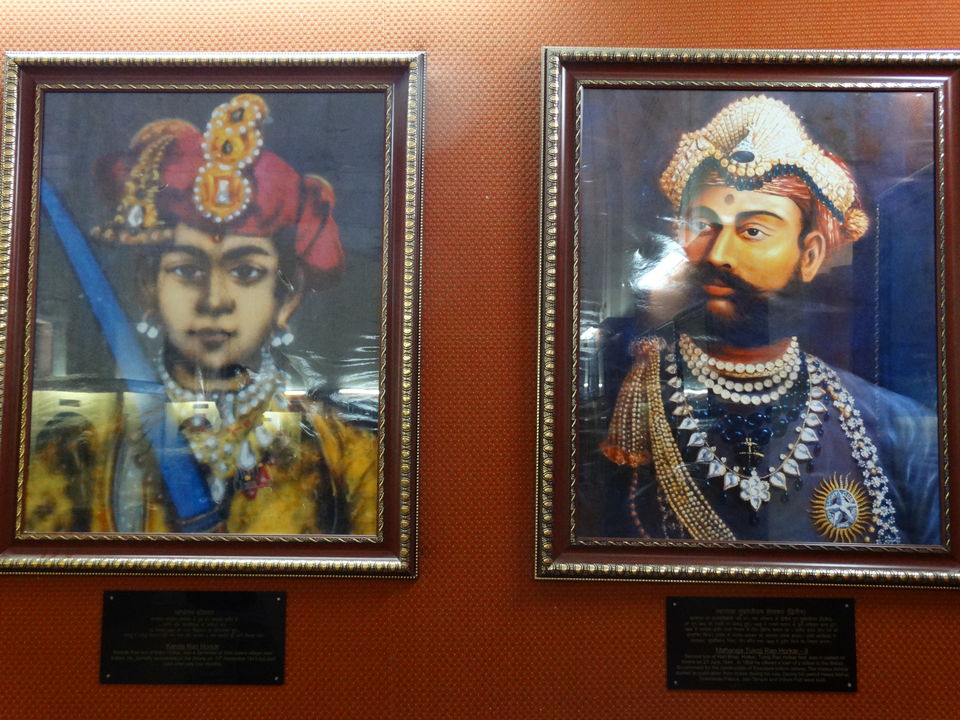 Barring the picture of the naked digambar sadhu at the entrance of the temple it was a nice little jain temple with a lot of colorful glass fittings.