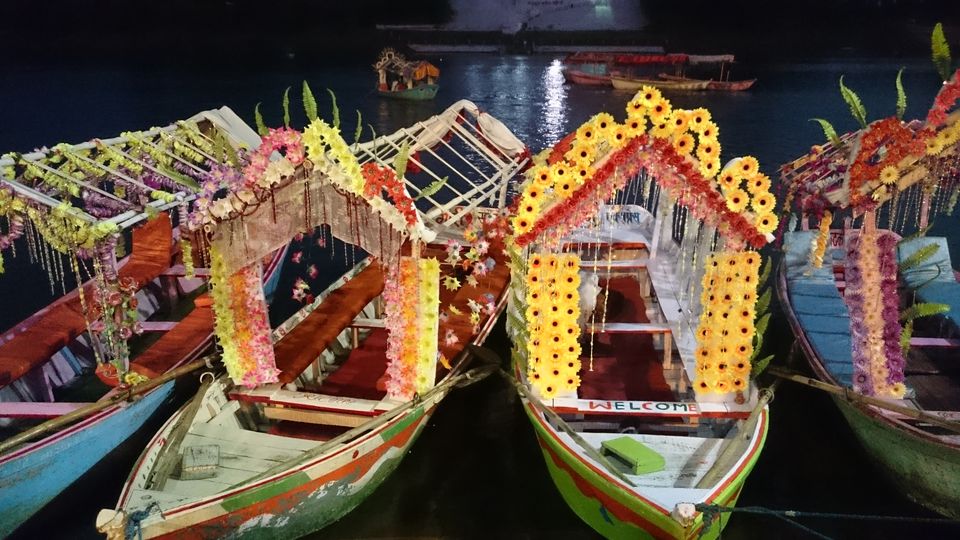 We started early to capture the sunrise. With bags full of snacks and one extra set of cloths we reached on time, hired a boat which was decorated beautifully with balloons and flowers to drop us to the other side. We were lucky to watch sunrise during our boat ride.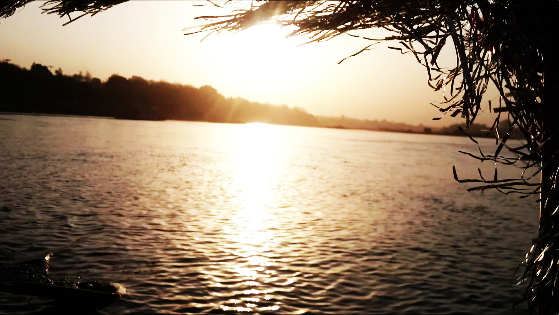 On the other end we enjoyed swimming for hours. As water level was low and river was calm. There were lots of people at our end of river bank who were enjoying early morning bath in the river.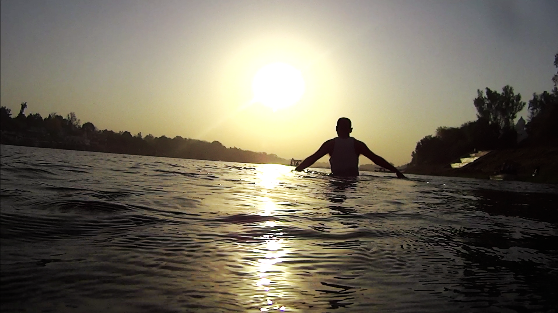 After that we went to Gurudwara on the same side of Narmada bank, there we had Darsan and then ate langar (food provided by Gurudwara) After that we crossed the river again and spent some time at ghats.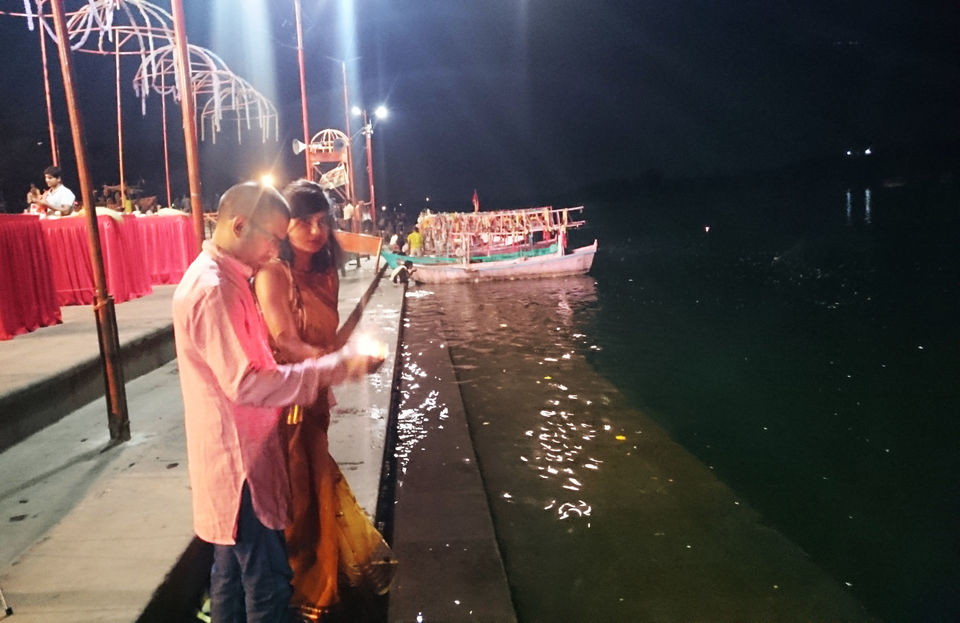 In evening we participated in "Deep Daan" which is flowing candles in the river and asking for wish. Later we were lucky to be part of the Narmada Arti which was very Grand and large number of people gathered for the Narmada Arti.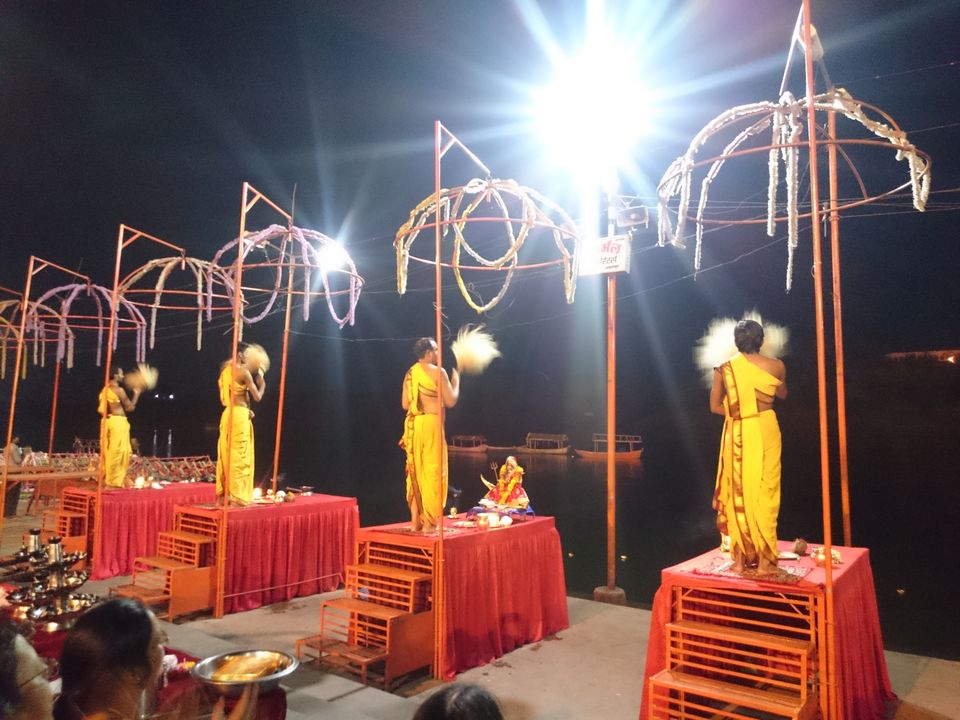 After this beautiful day we had a delicious dinner at the bank of Narmada the area is famous for Gakkad Bharta which is basically roasted wheat balls and meshed bringal curry.
How to reach
Air
Jabalpur is the nearest airport , you can hire a taxi from the Airport.
Rail
Jabalpur Railway station is well connected to the major cities from here you can hire an auto-riksha or a taxi for site seeing.
Road
Jabalpur is well connected to Major cities from here you can hire an auto-riksha or a taxi for site seeing.
Best time to visit
Winter and Summer both are good time to visit. Summers are hot. If you are planning a visit during summer then visit Gwarighat during early morning or evening the water level is comparatively low, So you can go for swimming.Monsoon experience heavy rainfall. Water level is high and dangerous.