1) Jaisalmer Fort
Jaisalmer Fort is one of the only few "Living Forts" in the world. It was built in 1146 AD by Rajput ruler Jaisal. One fourth of the city's population still lives inside the Fort. It is the second largest fort in Rajasthan. The fort is bustling with local markets and restaurants. Apart from the rich history the fort also offers some magnificent panoramic views of the city. Don't miss the beautiful Jain temple in the fort.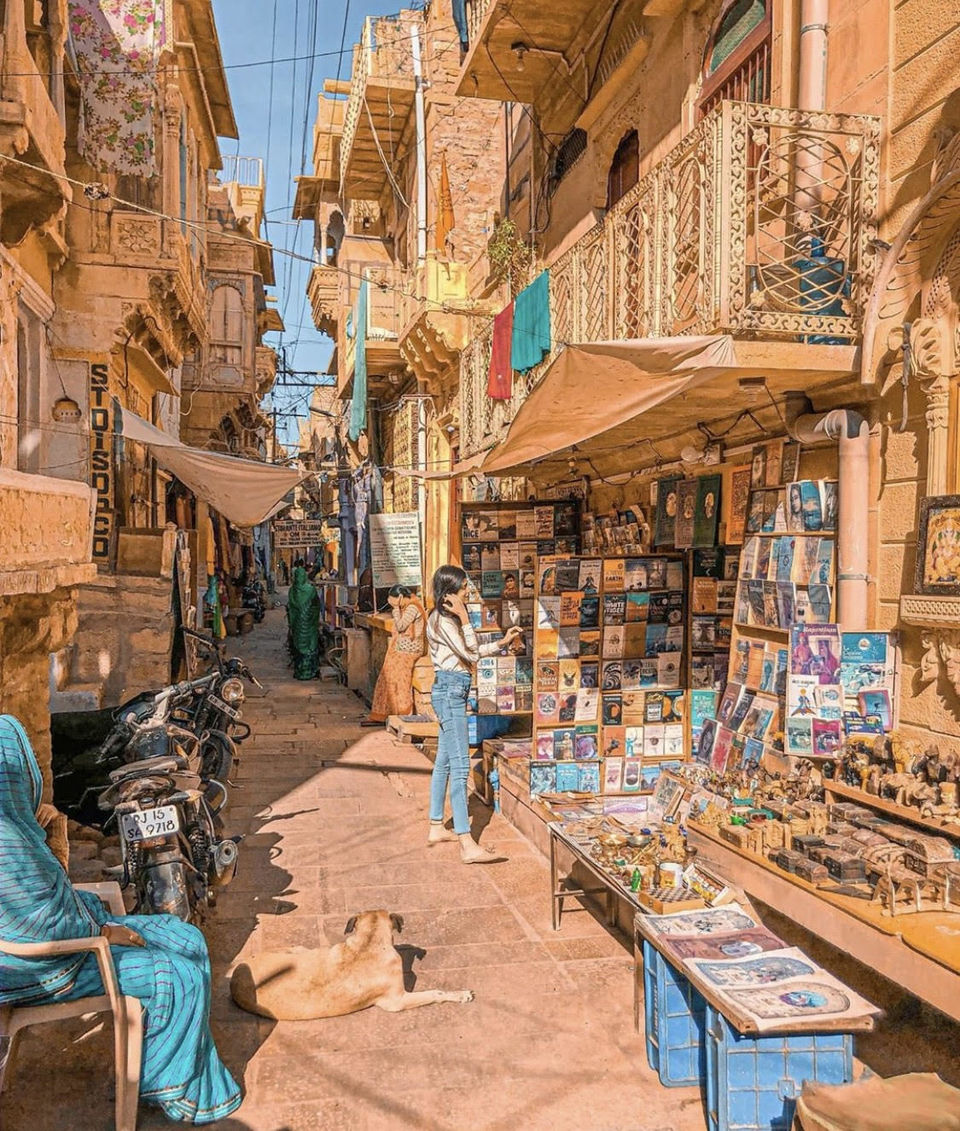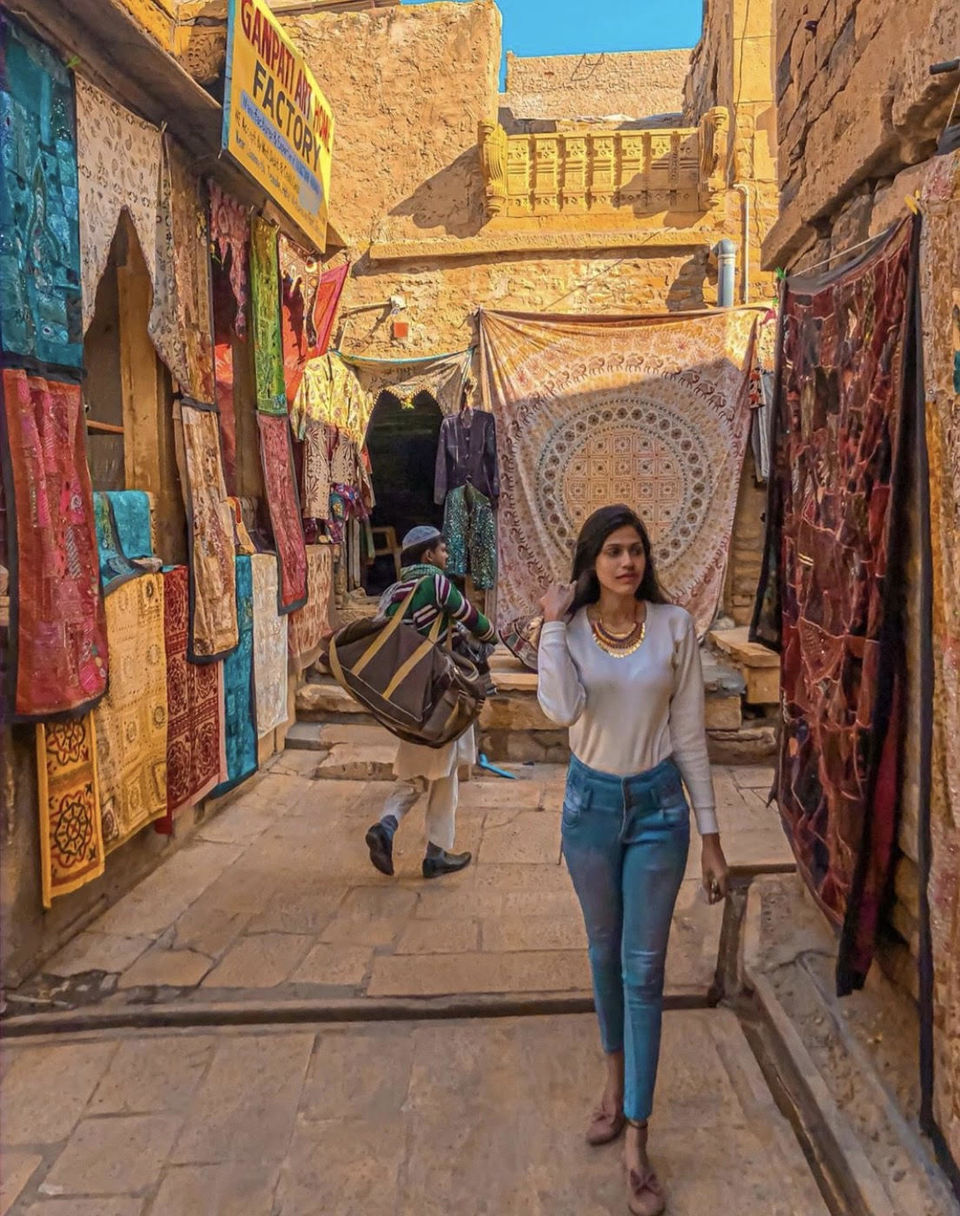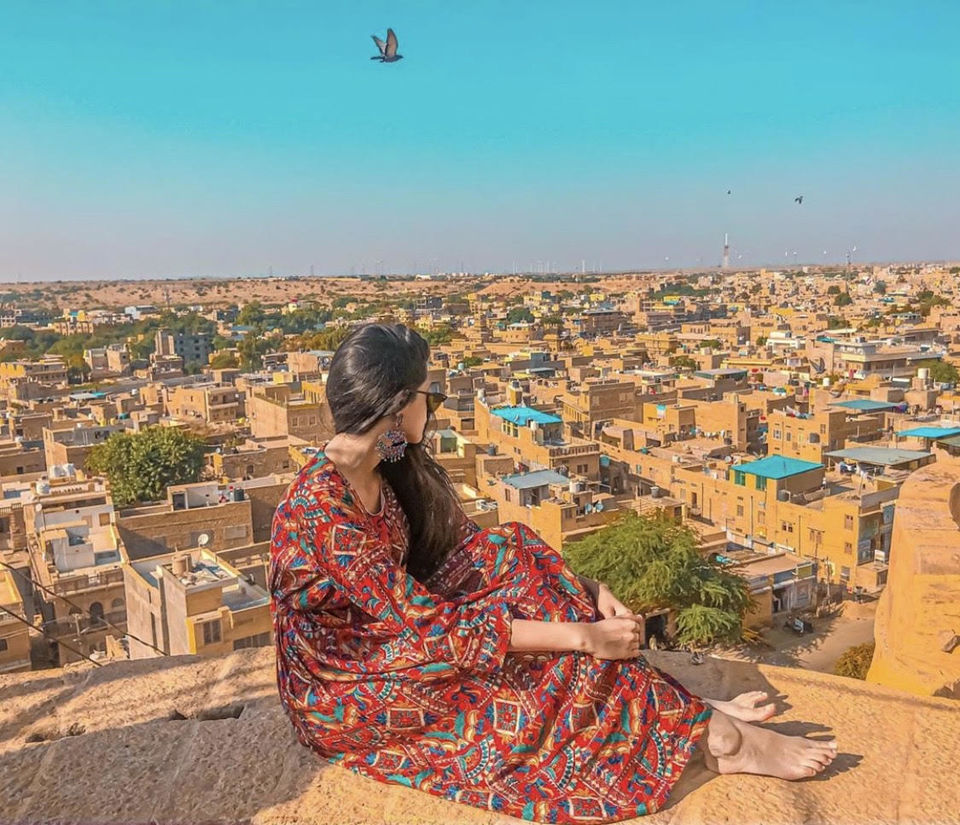 2) Gadisar Lake
Gadisar lake is an artificial lake constructed by Raja Rawal Jaisal in 1367 AD. This lake once provided water for the entire town. You can go boating here at sunset. It has beautiful shrines and a lot of birds making it one of the most picturesque places in Jaisalmer.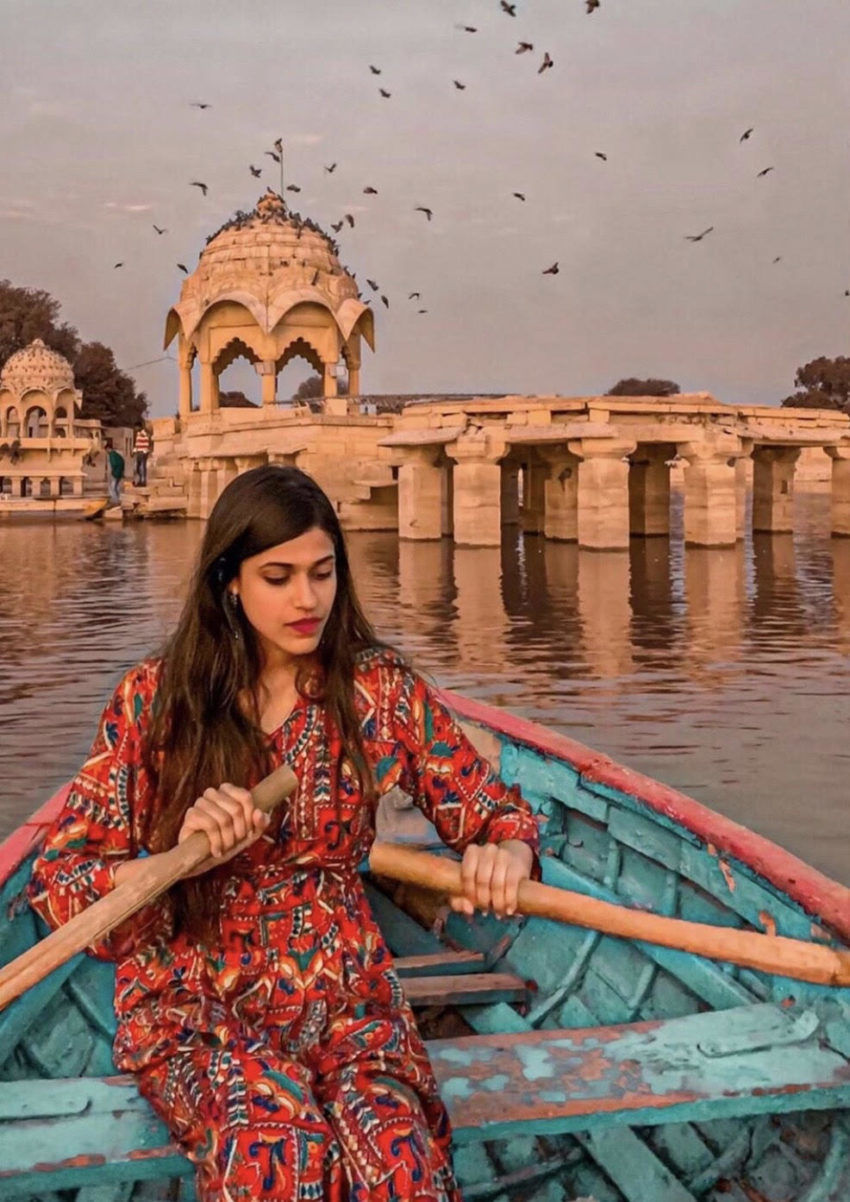 3) Bada Bagh
Bada Bagh features a series of Chhatri Cenotaphs of Jaisalmer Maharajas. It was constructed in the 18th, 19th and the early 20th century.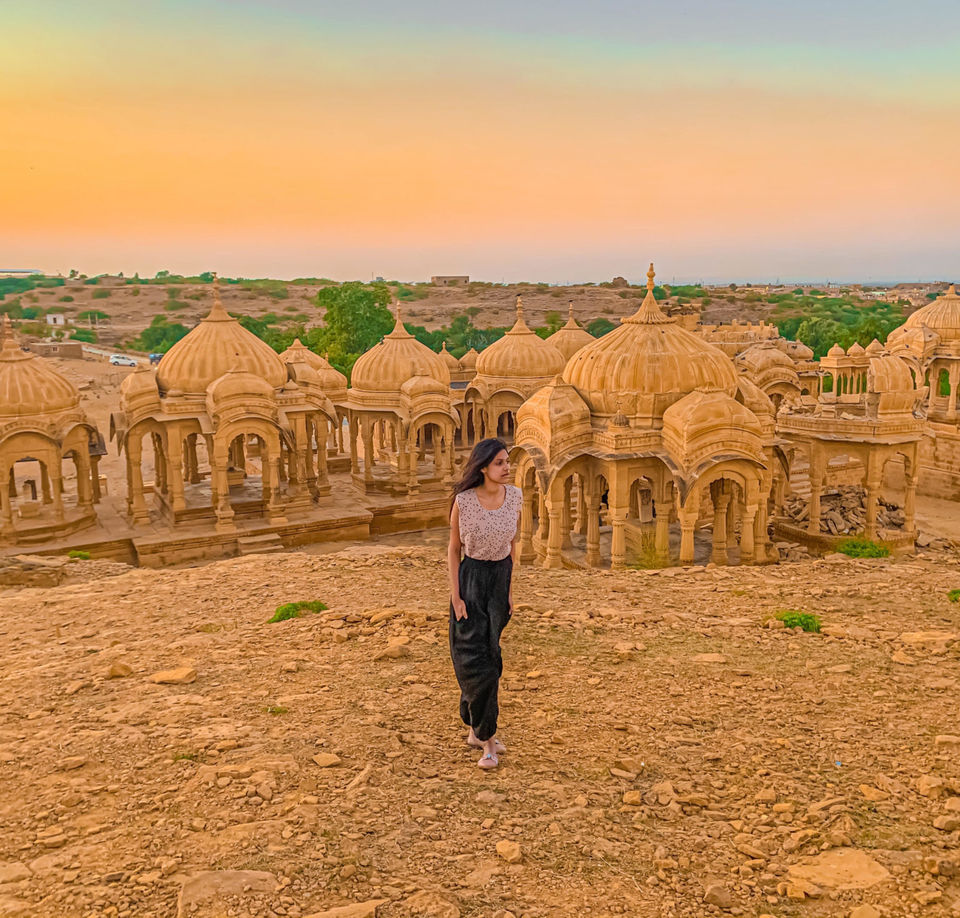 4) Patwon Ki Haveli
Patwon Ki Haveli is one of the most unique structures I've ever seen. It is the first and the largest Haveli of Jaisalmer. It is a cluster of five Havelis constructed my a wealthy man, Patwa, for his 5 sons in the 19th Century.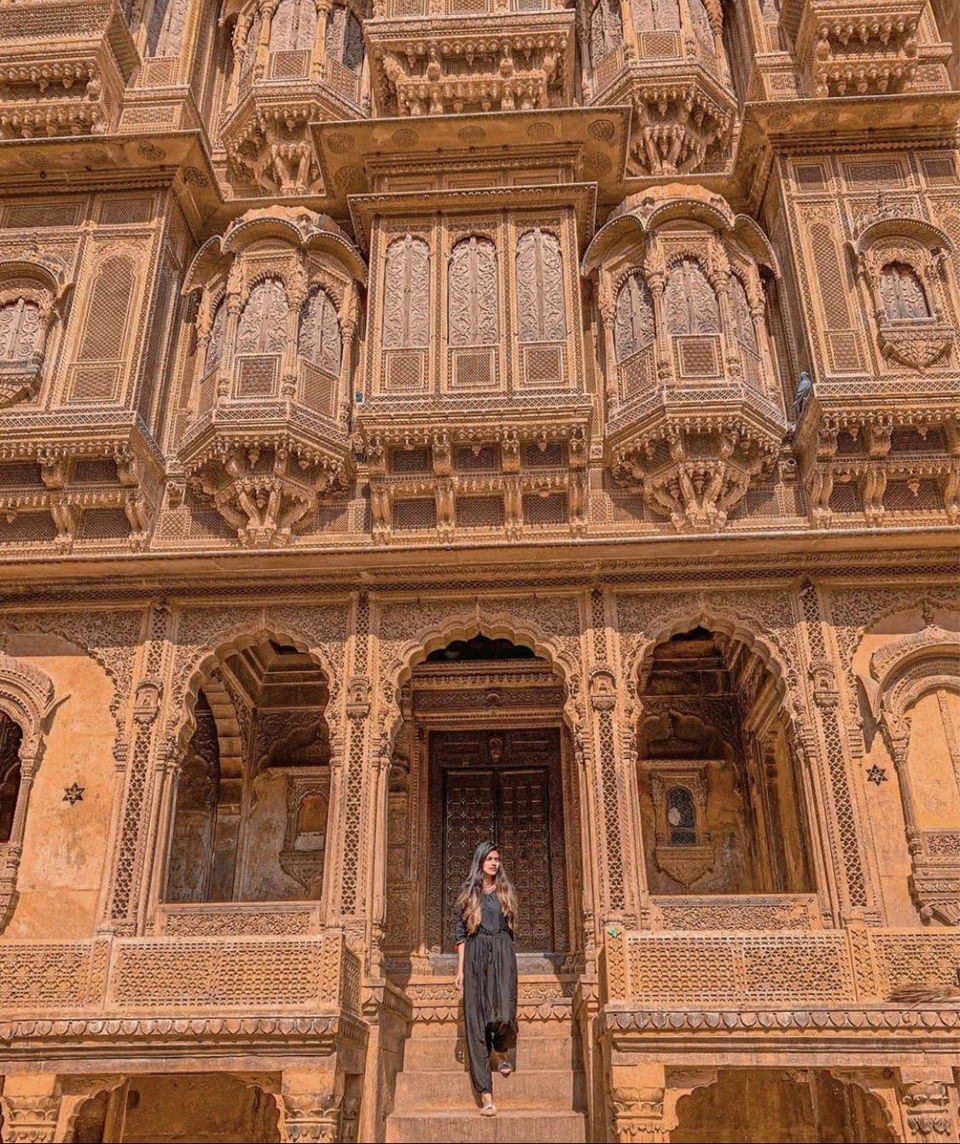 5) Sam Sand Dunes
Sam sand dunes is 40 kms from Jaisalmer. It is known for its large dunes and camping under the stars in the desert is an experience like no other. It is known for desert activities like dune bashing and get a camel ride to the top of the dune to get a magnified sunset view here. You can also experience cultural performances and traditional Rajasthani food in the evening. I stayed in Limra Desert Camp.