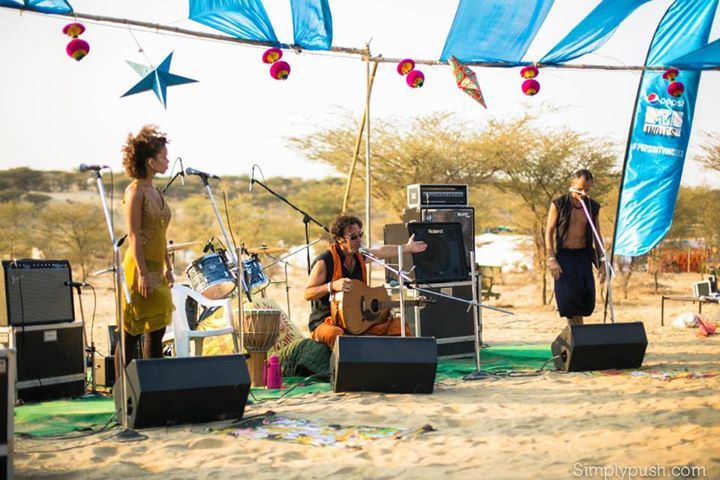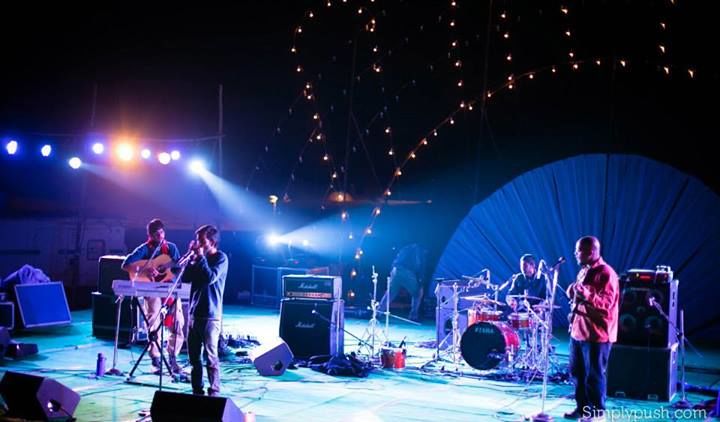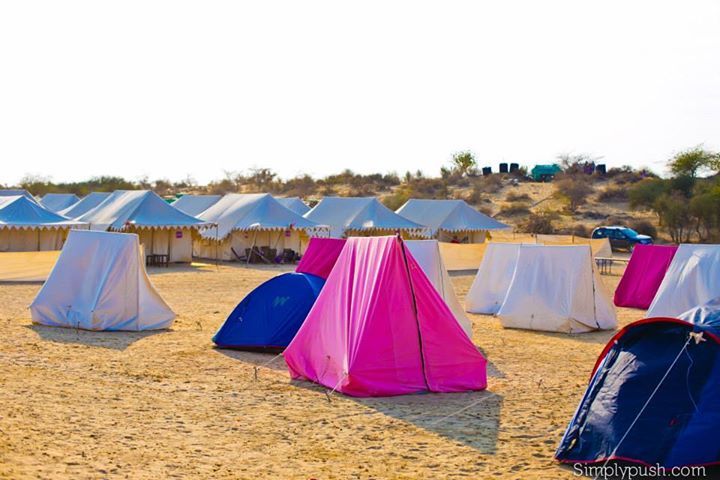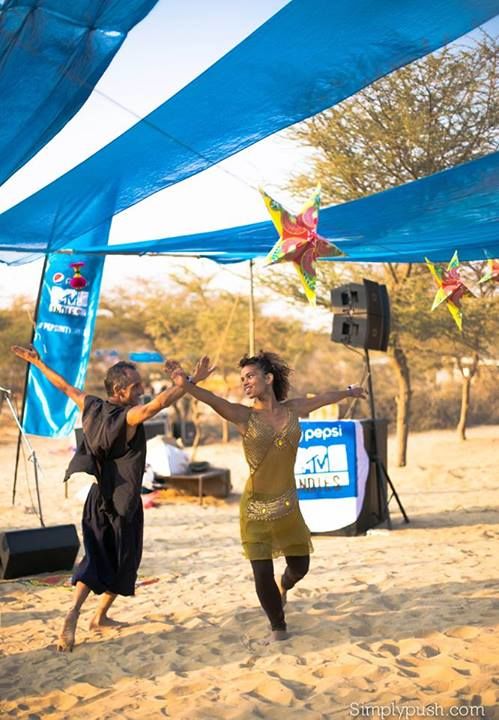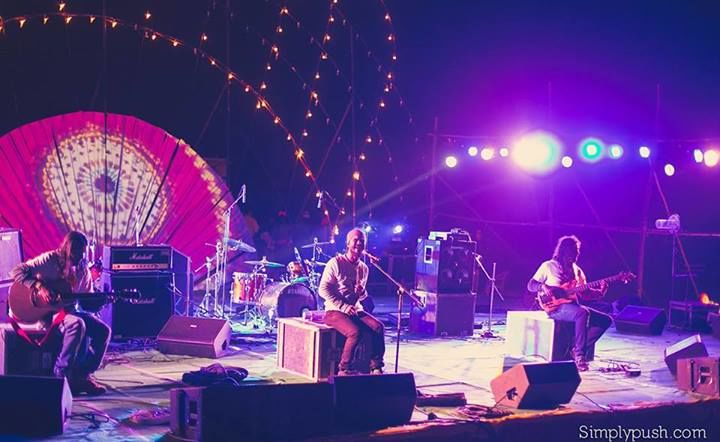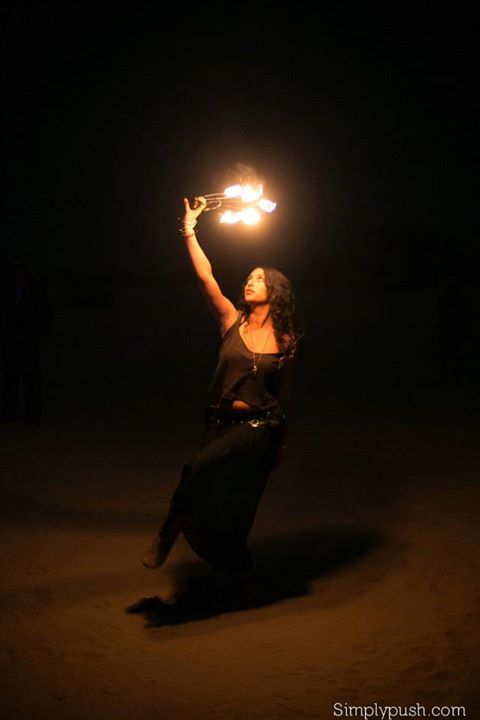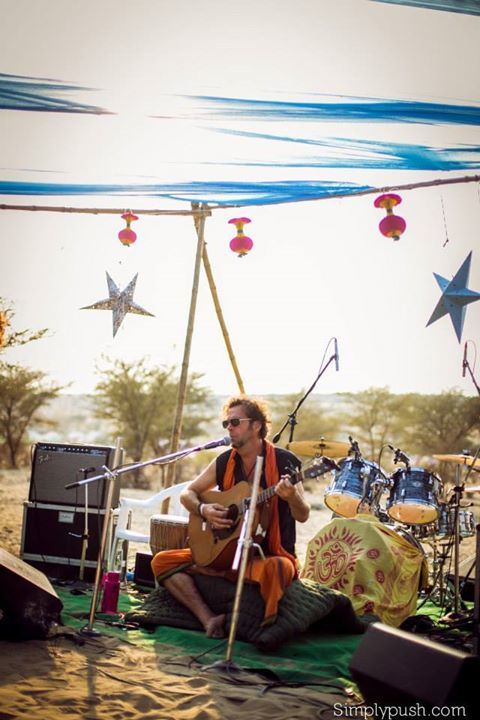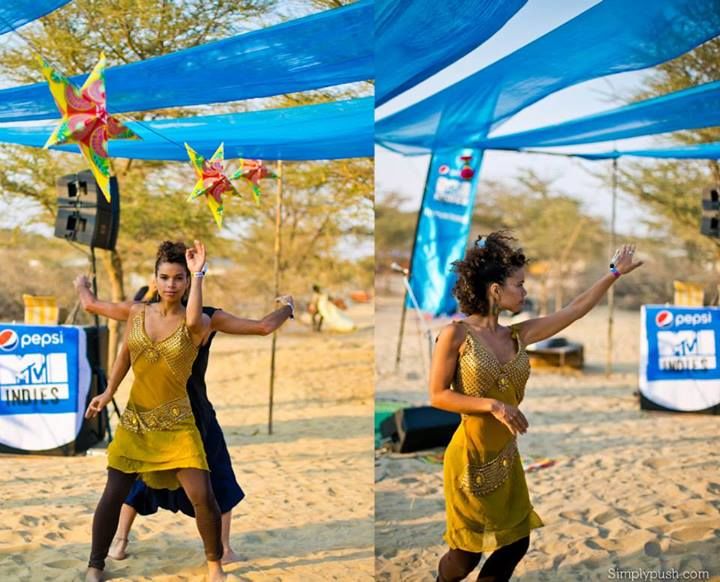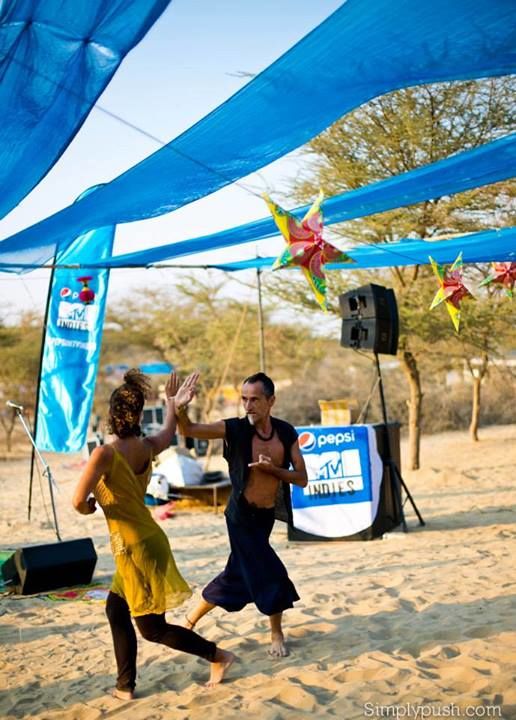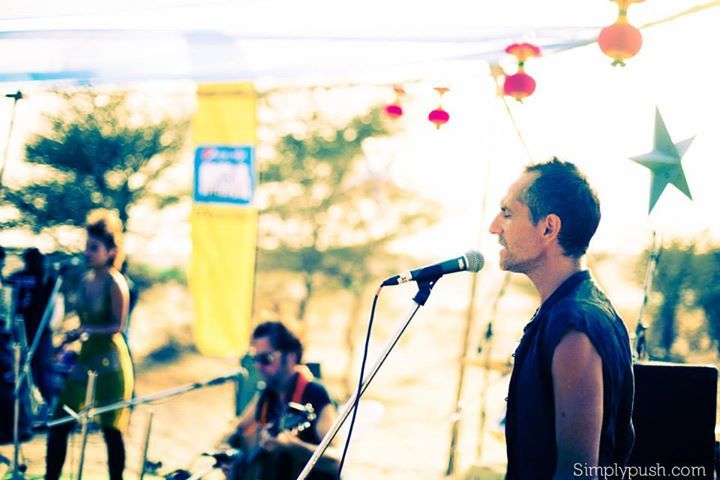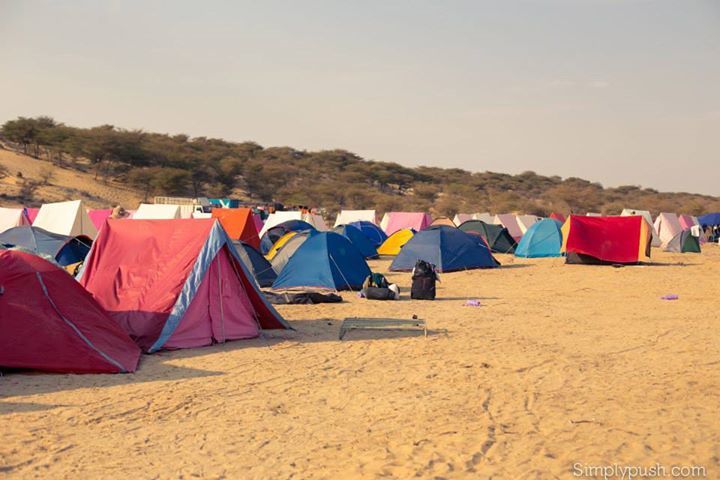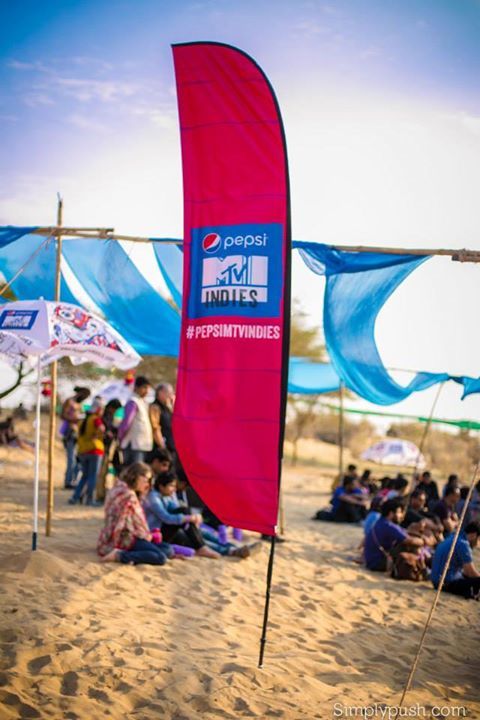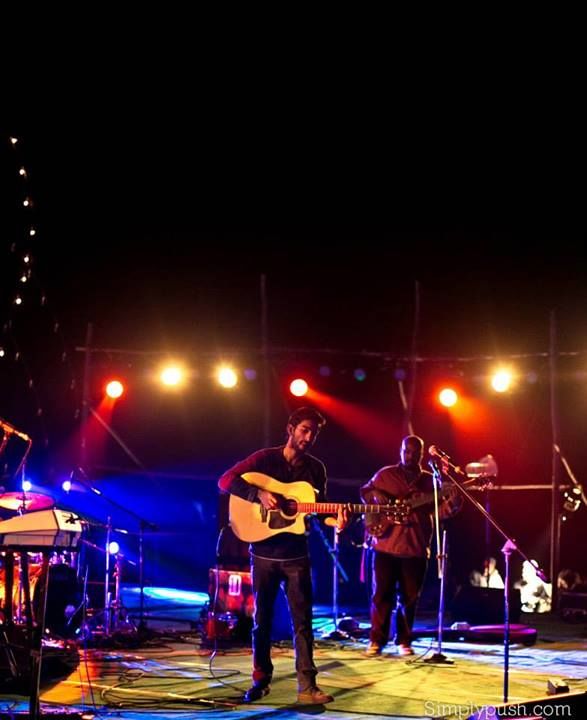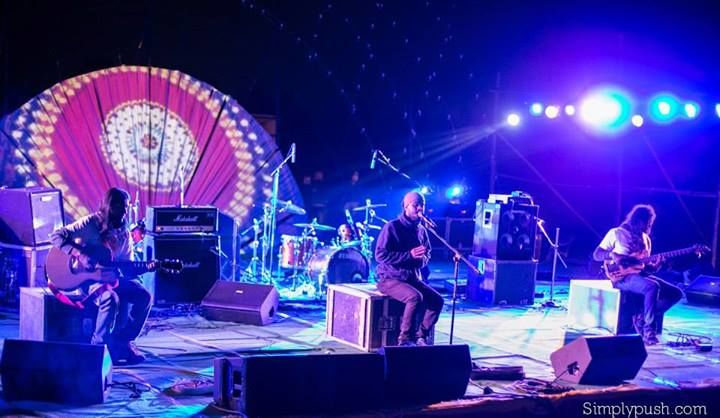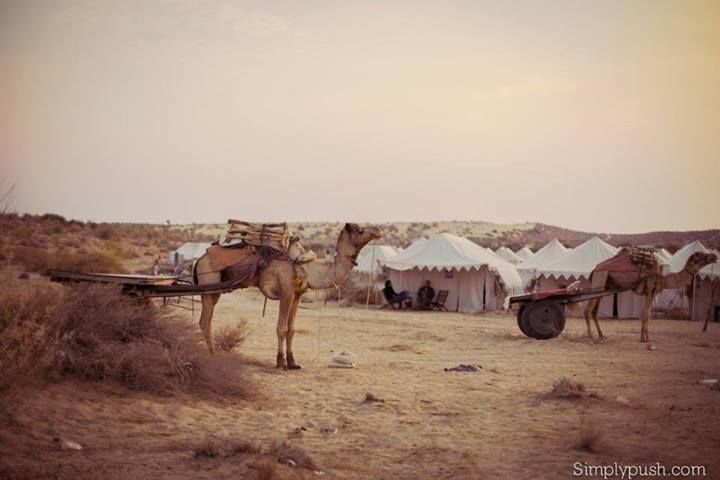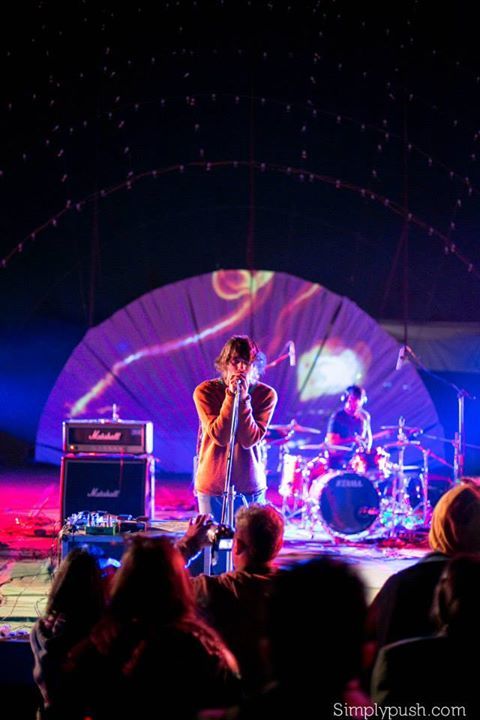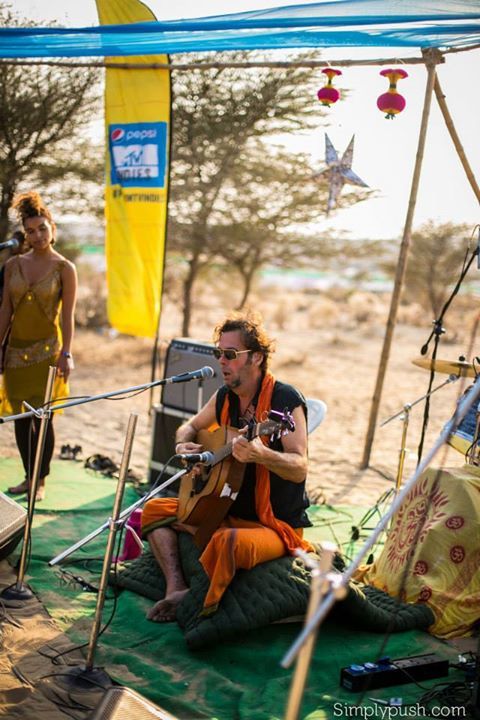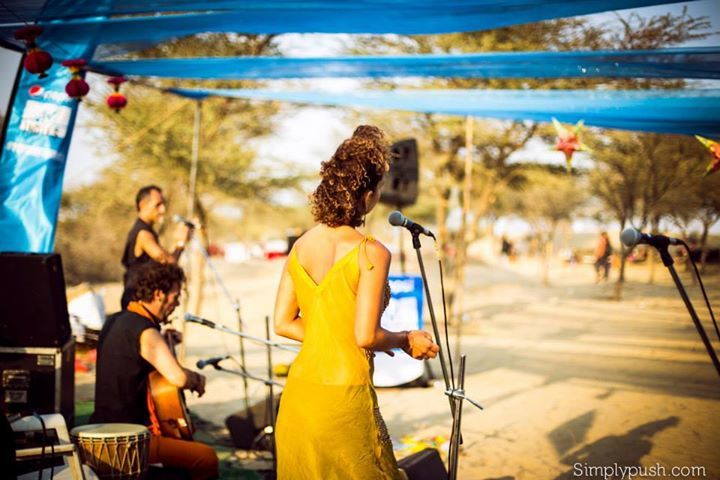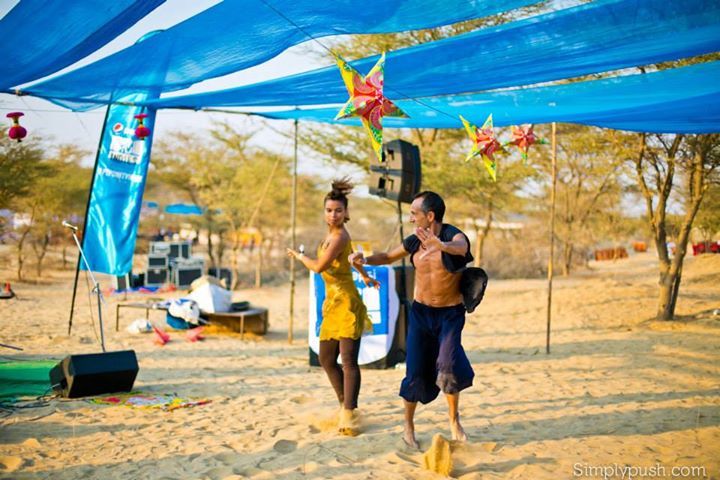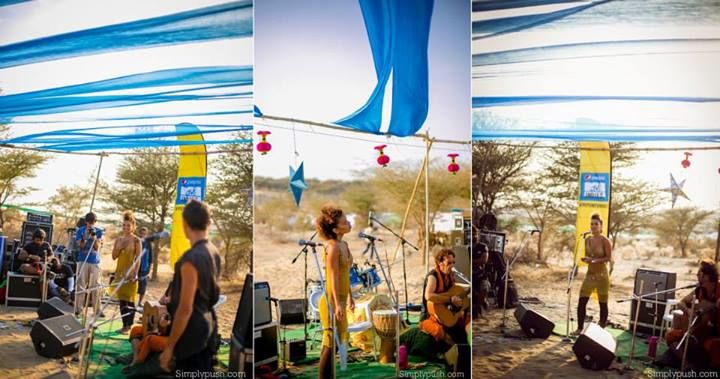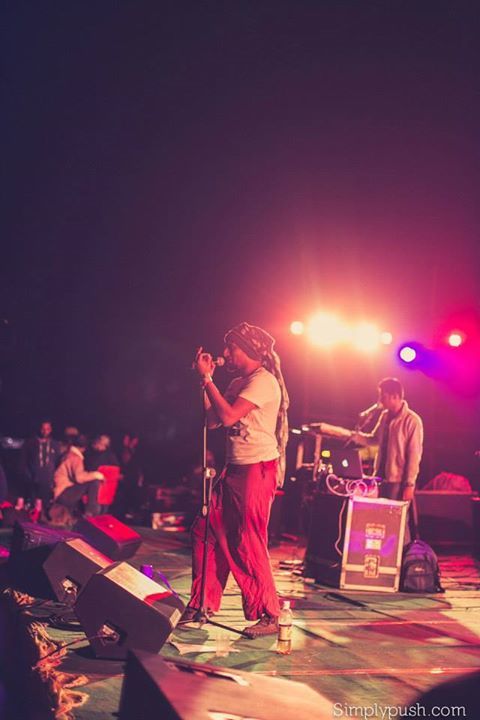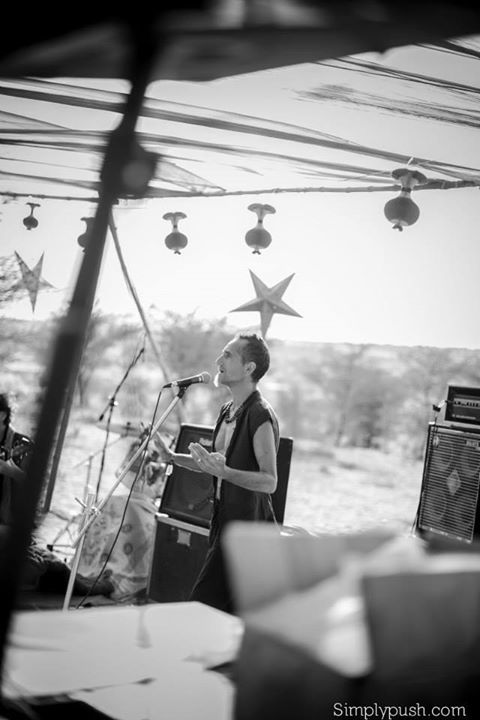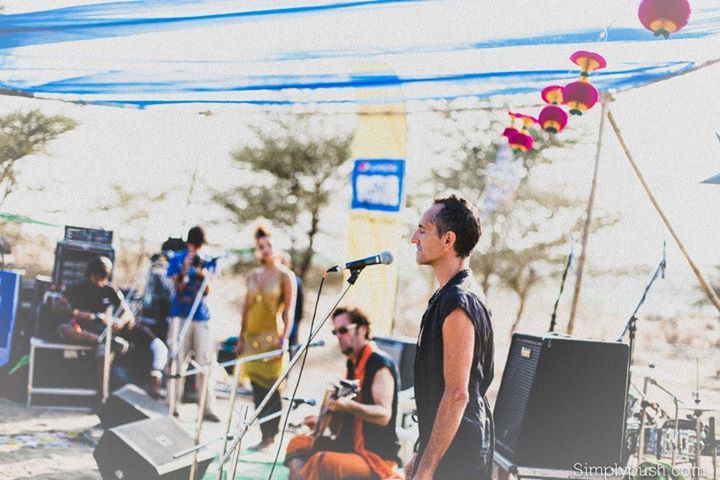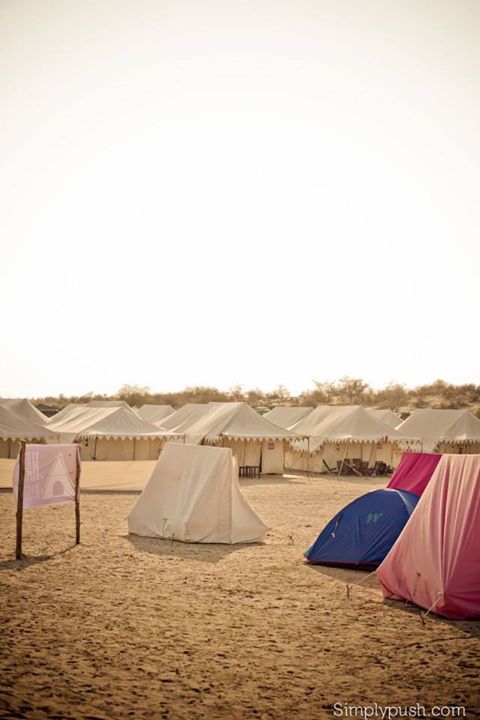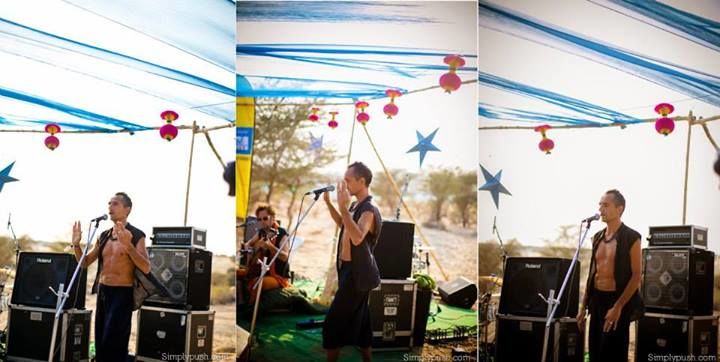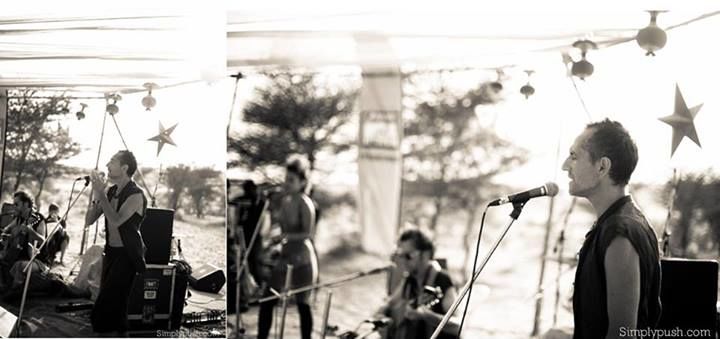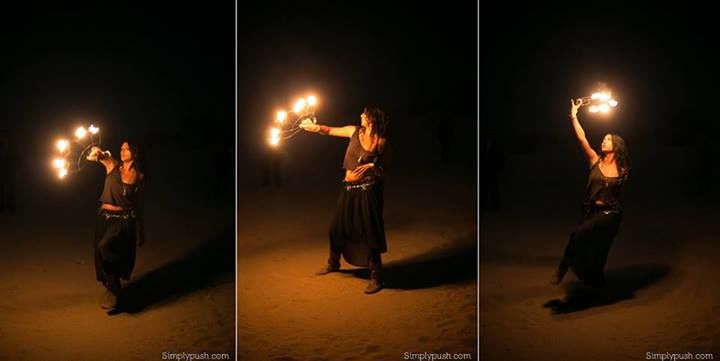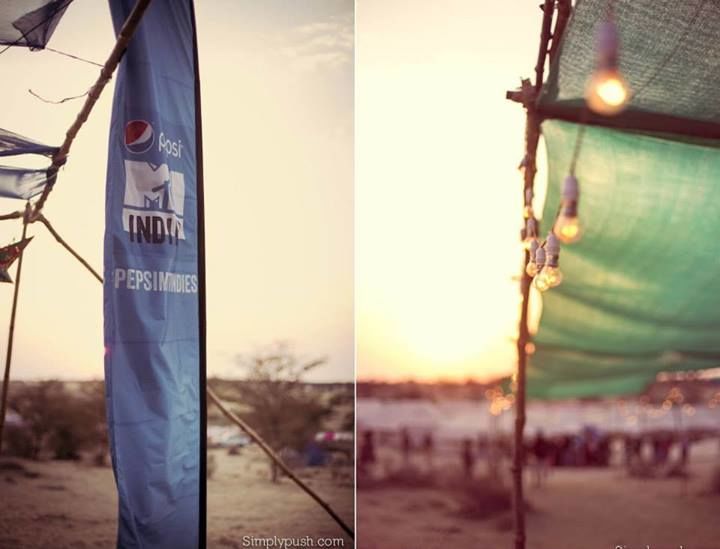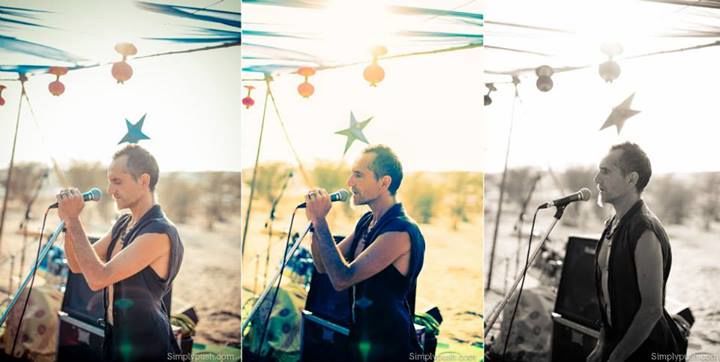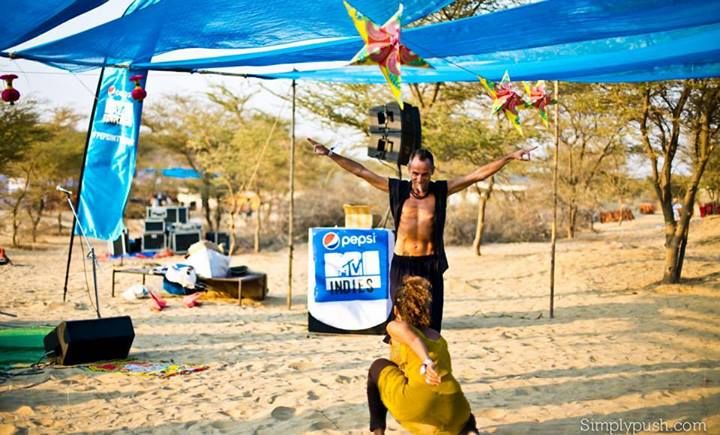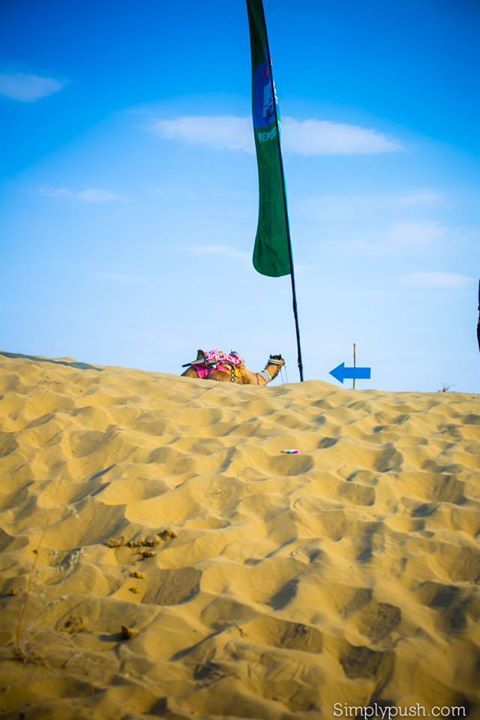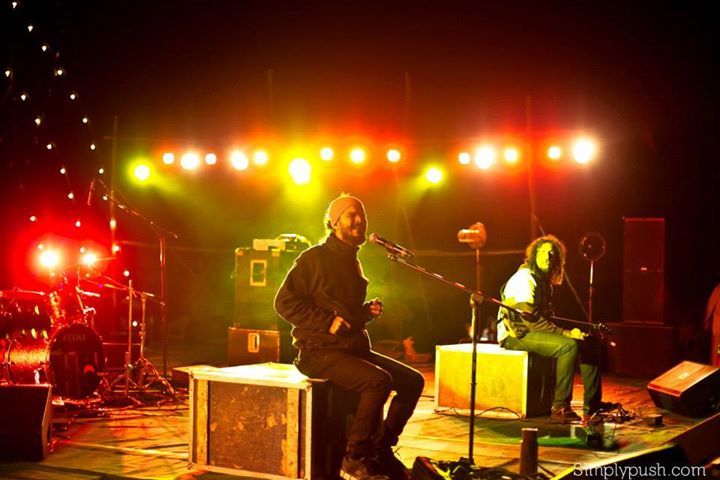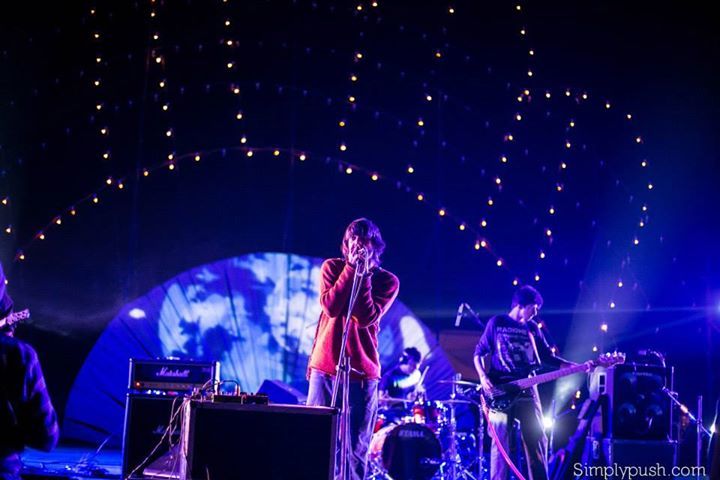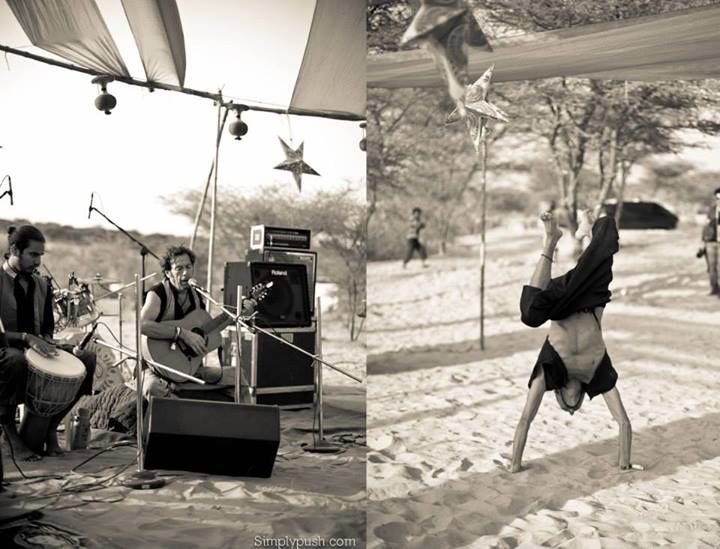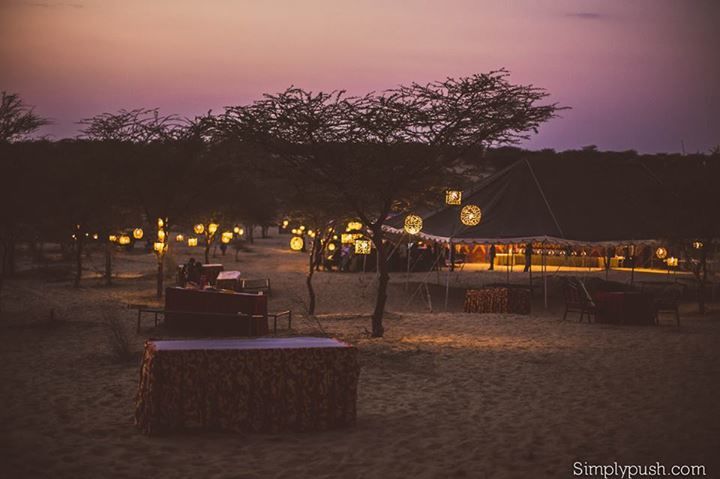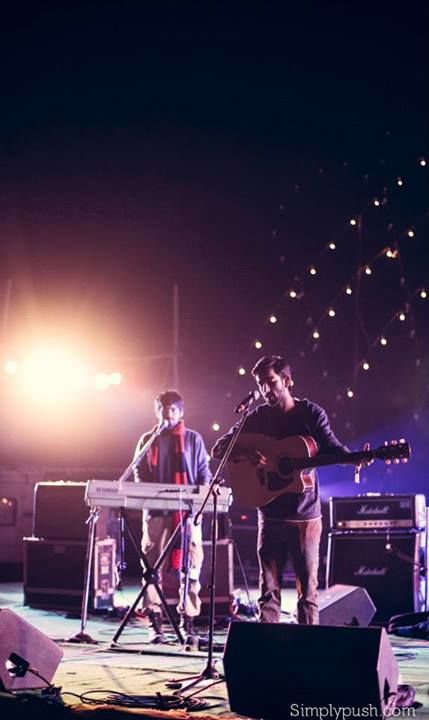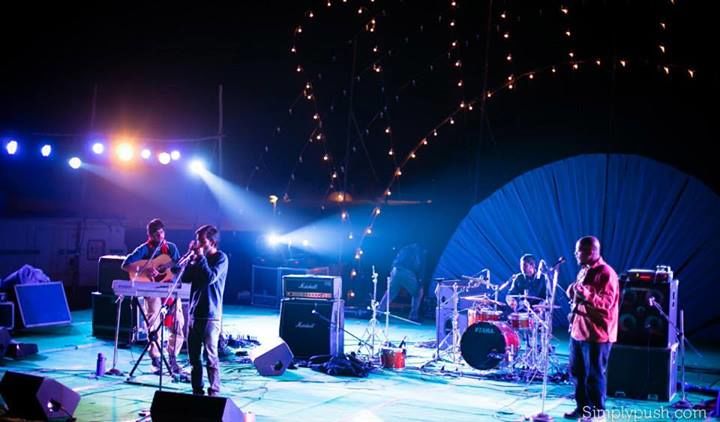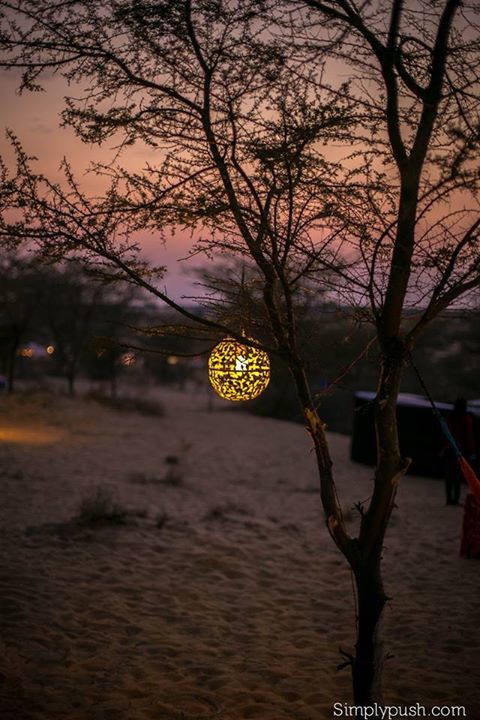 You know how much fun a festival can be, right? Band music, dance music or just jamming around a bonfire. You get to meet a lot of different people that you can have a great time with, food, dance and tons of beer (and of course Music !). 
Valentine's Day and a full-moon in the desert were a couple of factors that added to the charm, thrill and exhilaration of Ragasthan2014. For me it was one of the best concerts, event shoots in a recent time. 
The Festival is a food for your soul & senses; appealing you songs, dancing, movie, food, lifestyle, game, much more. The music festival was in the deserts of Jaisalmer from 13th to 16th February 2014. The festival's name actually has a thought behind it. It is made by amalgamation of two words actually. Raga, as in a musical raga, + sthan, the Sanskrit word for "heart". Imagine ! Sand dune's everywhere. Camels. Food stands. Air-balloons, a camel ride in the sunset and beer cans in both the hands. And the tents! I got lucky as I was shooting hence tents were free for me. Even, If you're picky you can order a tent as big as a hotel room with a private bathroom if you want to. It is all about the experience and you will definitely get a great experience for life.
As far as accommodation was concerned, there was a choice. For instance, one could opt for one of the luxury "Royal Swiss" tents (that came with a shower and bedding to boot); while the option of The Bring Your Own Tent (BYOT) was also available.
Days into the festival, I saw the deserts of Rajasthan magically transforming into a multi-hued camping site with music, art, cinema, culture taking centre stage at the Sand Dunes of Jaisalmer, India. I got lucky and was incredibly excited on my way to the location. The stretch of white desert sand on both sides and a thin road, gave a sense that I was travelling to a no man's land. But as I approached my destination I saw an enormous setup.
Spread across the towering dunes of inner Thar, what appears just as a desolate and fruitless stretch of land, came alive when festival-goers descended on the fort town. The deserts typically witness many foreigners who travel around the area on camels and jeeps, but during these three days, this place was transformed into a classic Rajasthani hamlet brimming with lights and colors. I also got a 'Ragasthan' guidebook, a pocket able reference book about the festival that also had a detailed map of the festival venue and location of the various activities, which was quite helpful. Looking around, I saw people camping among like-minded festival junkies, dune-gazing, catching film screenings and jamming around slowly burning bonfire – simple joys that the fest provided.

One of the significant things about this festival was its innovation in terms of being eco-friendly. The organizers had banned bottled water and water coolers were liberally distributed throughout the festival site as they didn't want plastic bottles strewn around the desert. So they gave away flasks to all those attending Ragasthan2014. I mean which event has ever done that?
The 4 day Event passes started from Rs 8000 (Early Bird : Rs 6000). You could add on to a Tent (Rs 3500), a Dormitory (Rs 2000), Own Car (Rs 2500) and a Bed (Rs 2000).
 
Trip Itinerary: 
Day 1 : Start from Delhi to Jaisalmer. (18 hours journey). You can take a train or a bus directly to Jaisalmer. Cost is approx 1800 Rs.
Day 2 : Reach Jaisalmer City around 1 in the afternoon. You could either visit the Jaisalmer Palace or the local market to have a feel of the place or straightway head to the event. You need to take a private cab to the event or there are buses organized (per head Rs 300).
The view to the Great Indian Desert is something that I saw for the first time and I liked it. Also do take out time to visit Jaisalmer and do have a Lassi at the fort market. 

Places to visit in Jaisalmer: 
Jaisalmer Fort
City Museum
Gadsisar Lake
Khuri Village, Sand Dunes
Patwa Haveli
Nathmal's Haveli
Salim Singh's Haveli
Tazia Tower
Best time to visit: November to February when the sand dunes cool down and the town comes alive due to the various cultural activities organized by the district tourism authorities. Temperatures are generally still well above 20 °C during the day but nights can be chilly, between 5 and 10 °C. Much better than summers (April-September) when temperatures frequently hit 45 °C (or more!) and nights are just as warm as winter days. 
Nicknamed "The Golden City" (because the yellow sand and the yellow sandstone used in every architecture of the city gives a yellowish-golden tinge to the city and its surrounding area.), the city lies in the heart of the Thar Desert and stands on a ridge of yellowish sandstone, crowned by a fort, which contains the palace and several ornate Jain temples. The area is rocky and barren, with its famous sand dunes and the vast expanse of Indus Valley, which was once a very fertile area on which the famous Indus Valley Civilization thrived some 4,000-5,000 years ago. The region receives scanty rainfall and the ground water level is very low.