#SwipeRightToTravel
Wherever you might be in the city, you'll be presented with a spectacular vista of Sonar-Quila where people have lived for hundred of years and still continue to do so..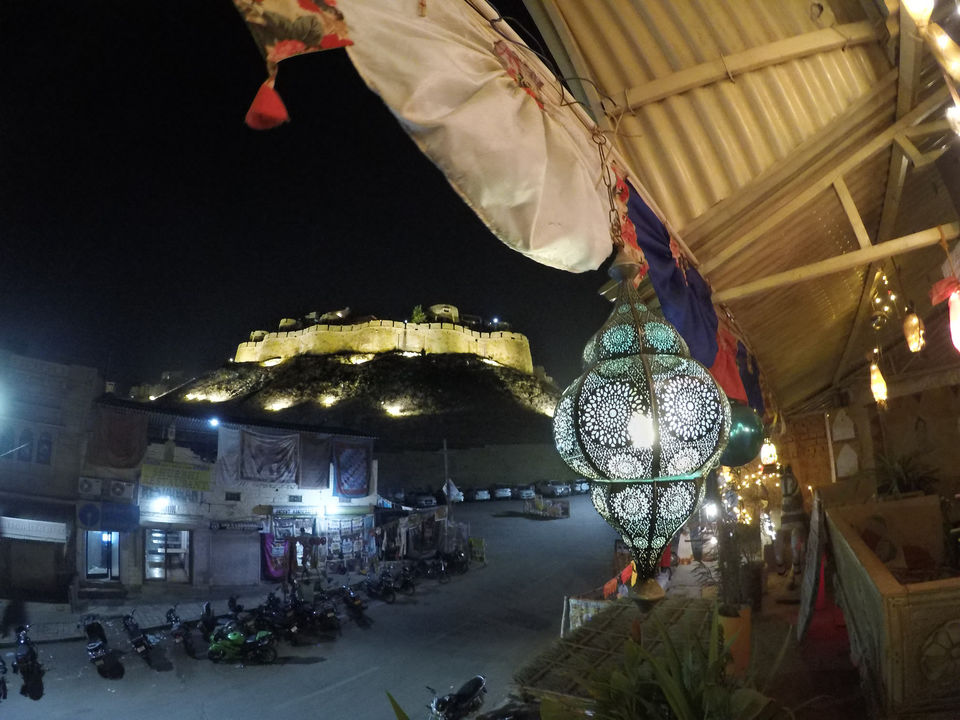 be it from the ground..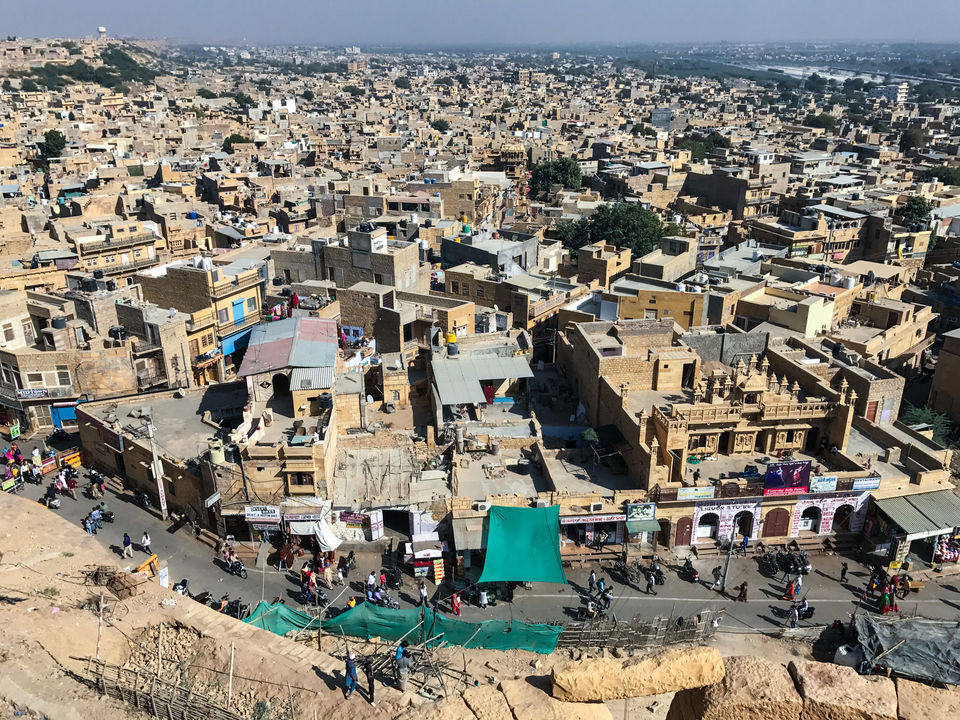 or from various vantage points on the Fort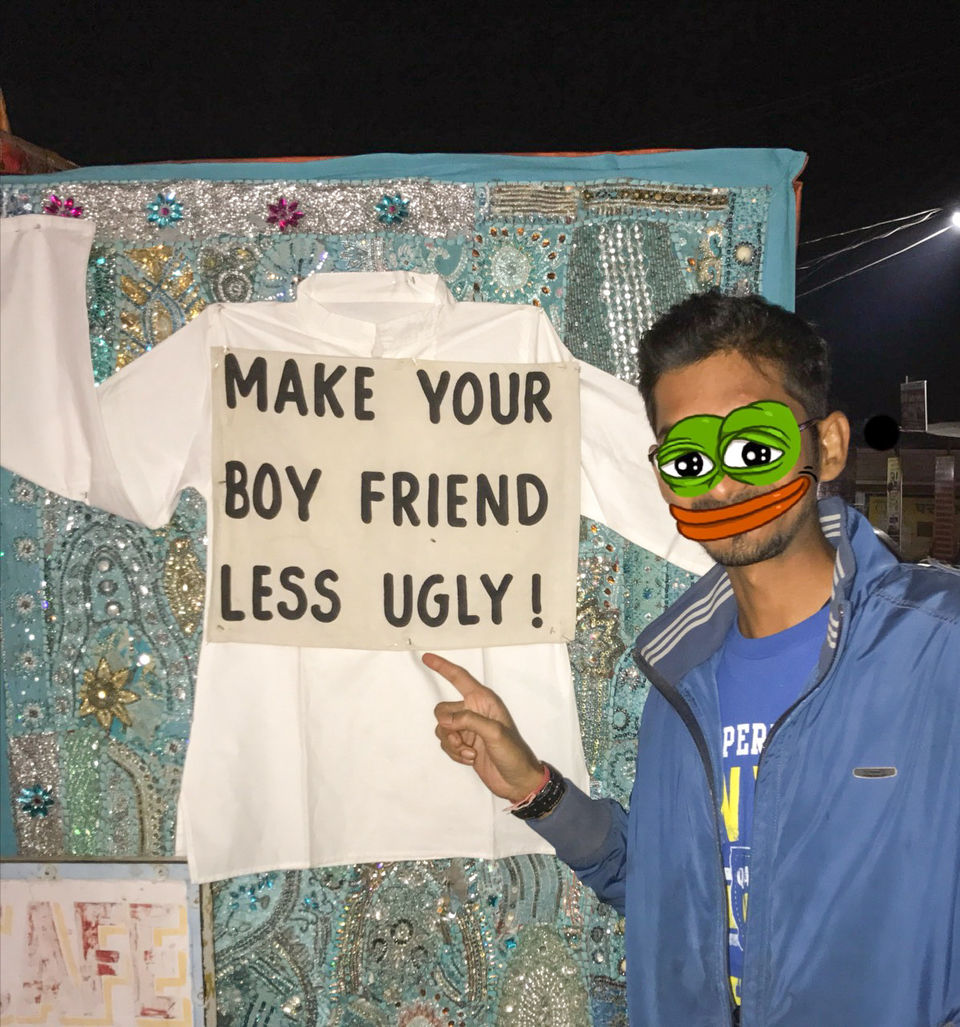 and the shopkeepers have no chill as they have ran out of effs to give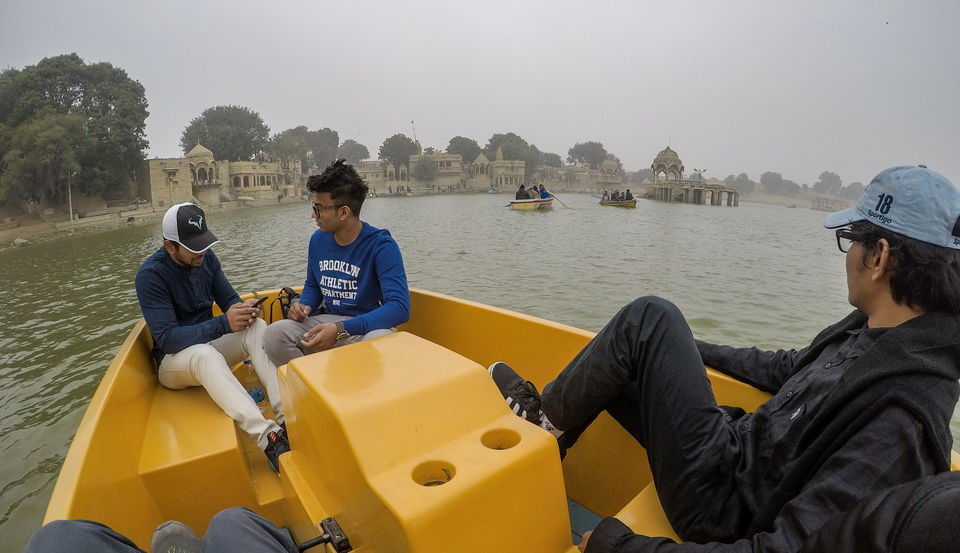 because mad driving skills ain't just limited to roads..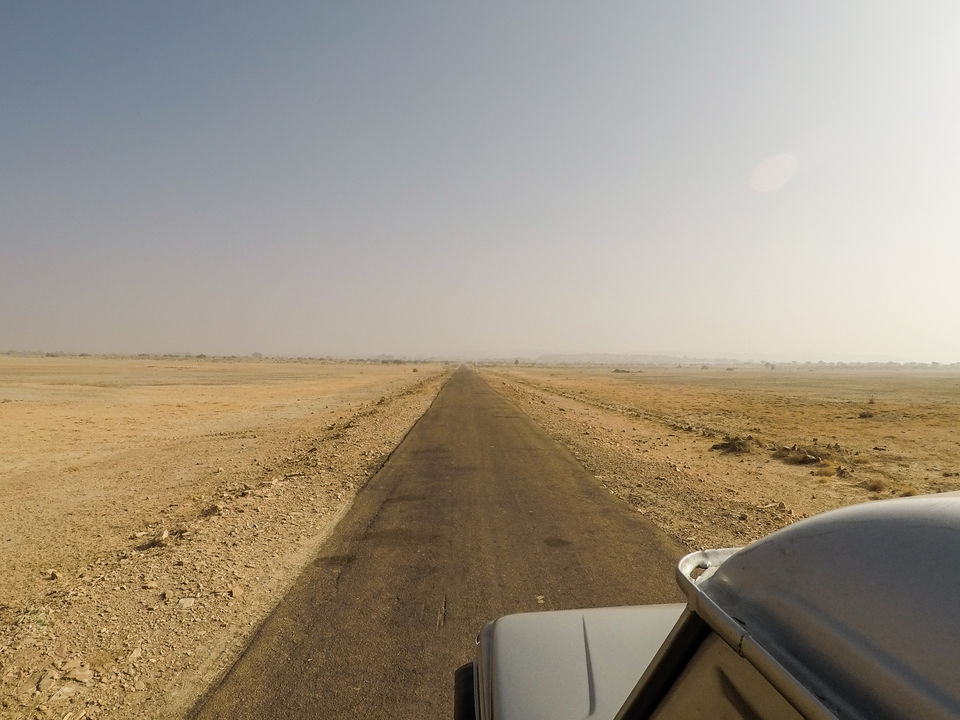 and to explore the desert you could either take Mahindra Bolero and ..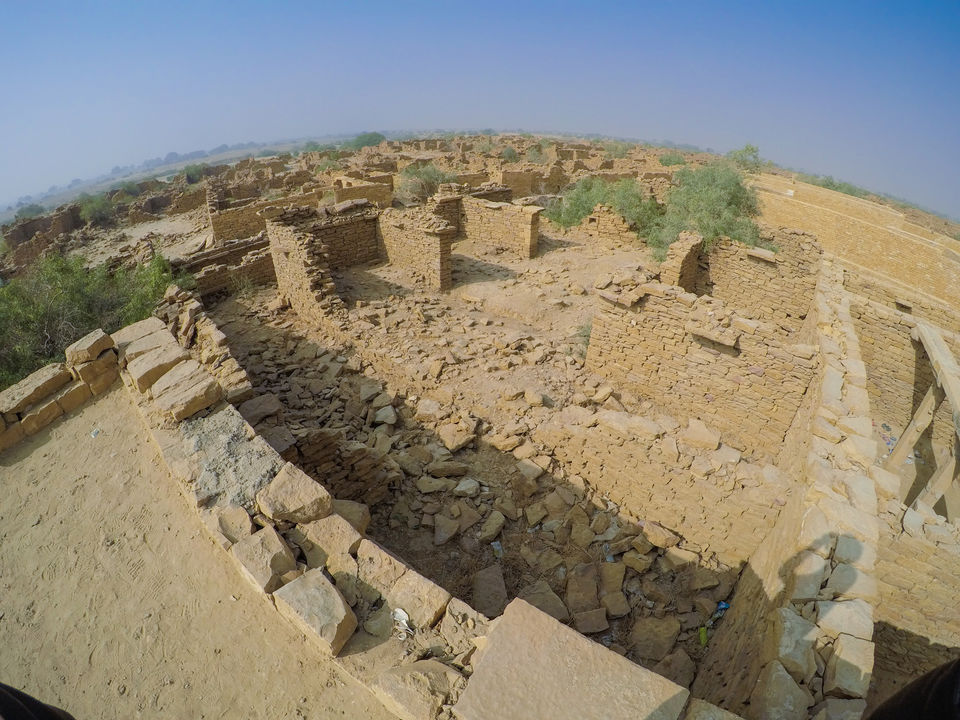 ..end up in places like Kuldhara which is allegedly haunted. The only ghosts we say were in the form of tourists with no respect for heritage sites..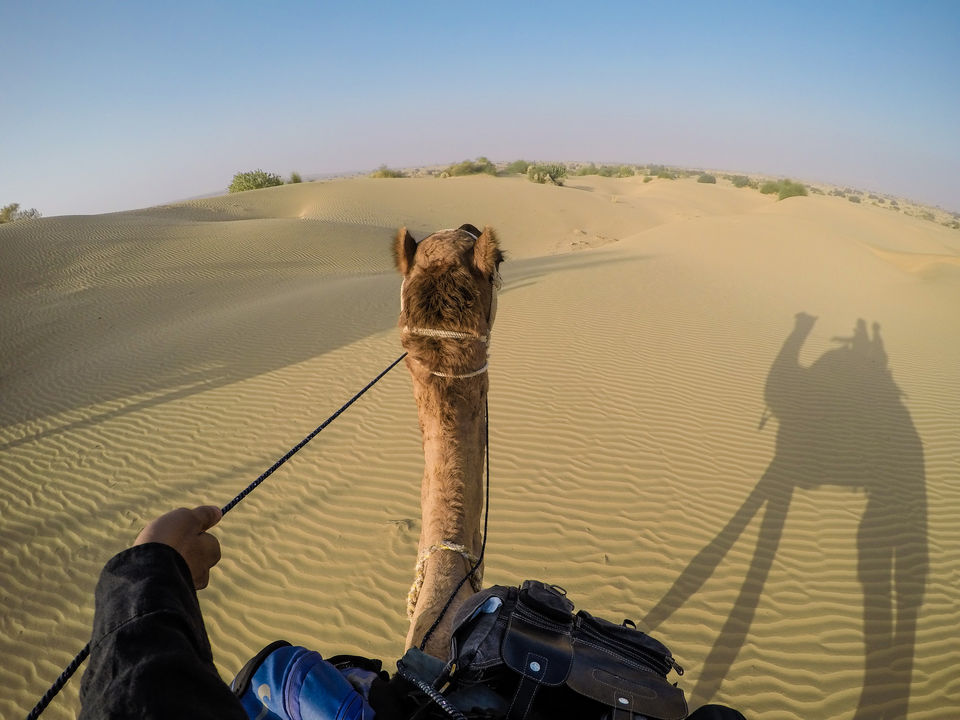 or if you're one for the environment I recommend a low emissions transportation, in this case - Bajaj "Jhopping"..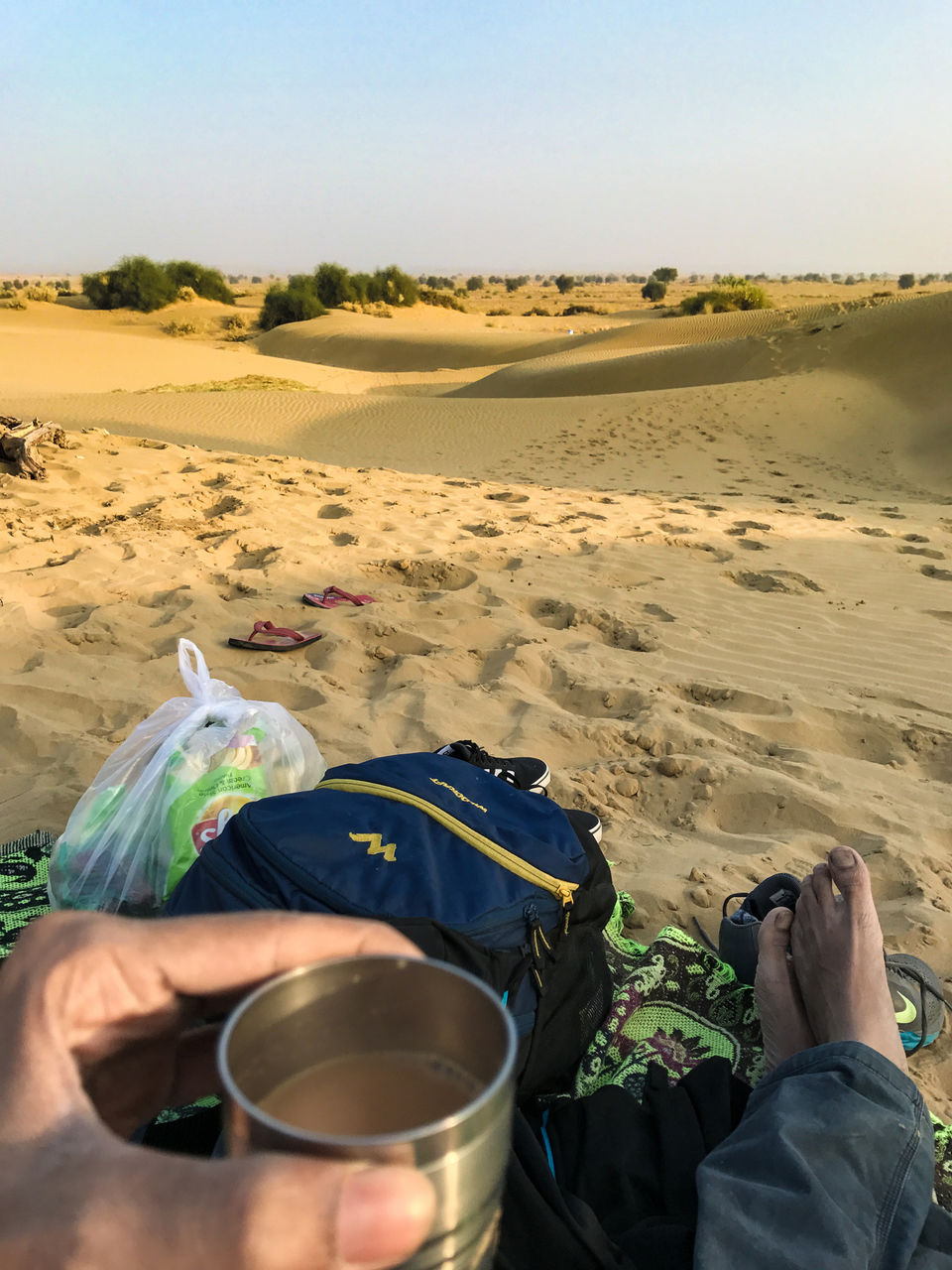 and you'll end up in a place with no pesky WhatsApp forwards but only a cup of your favorite beverage and soothing music with sand between your toes.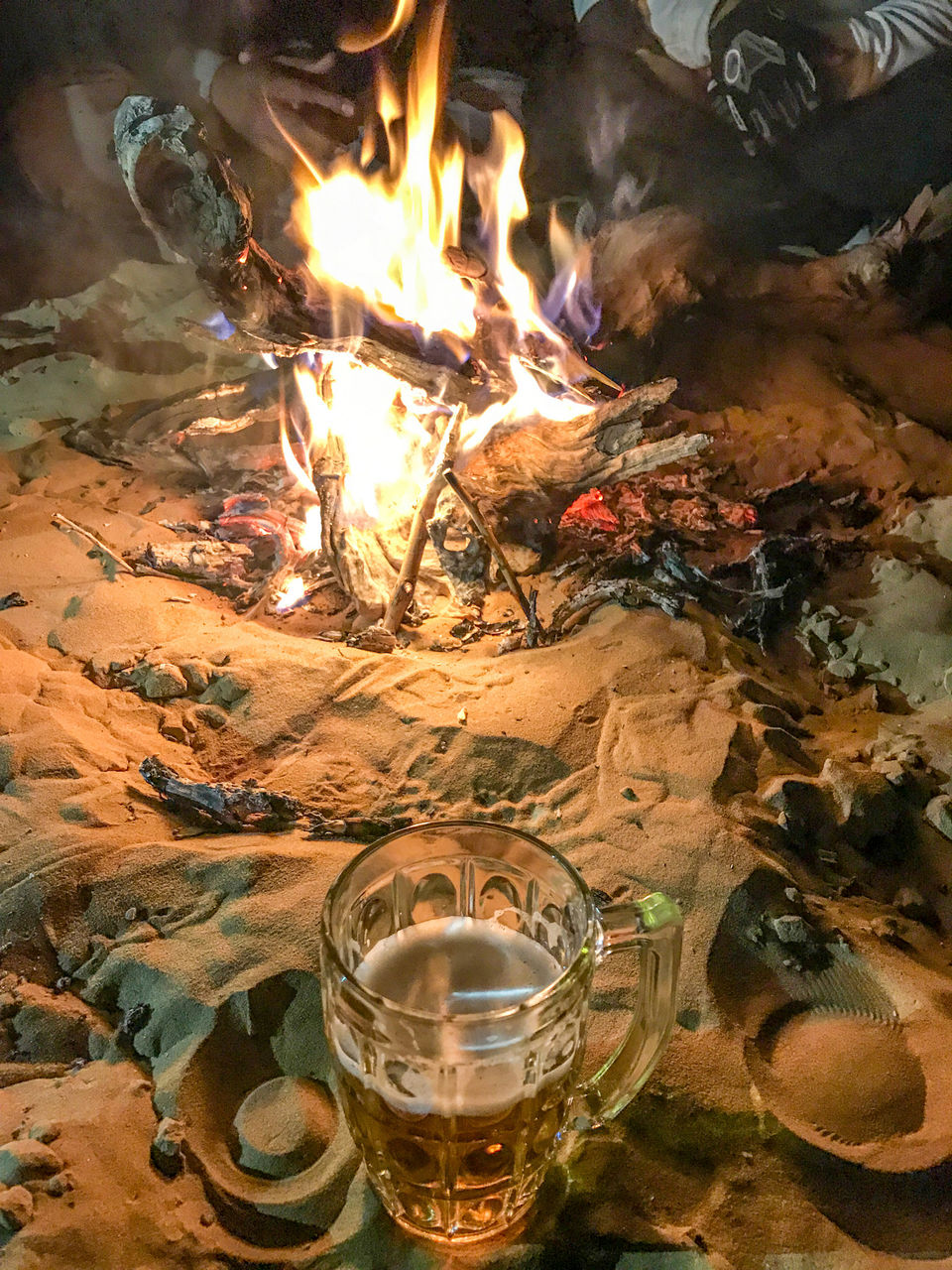 and ponder, "well that escalated quickly."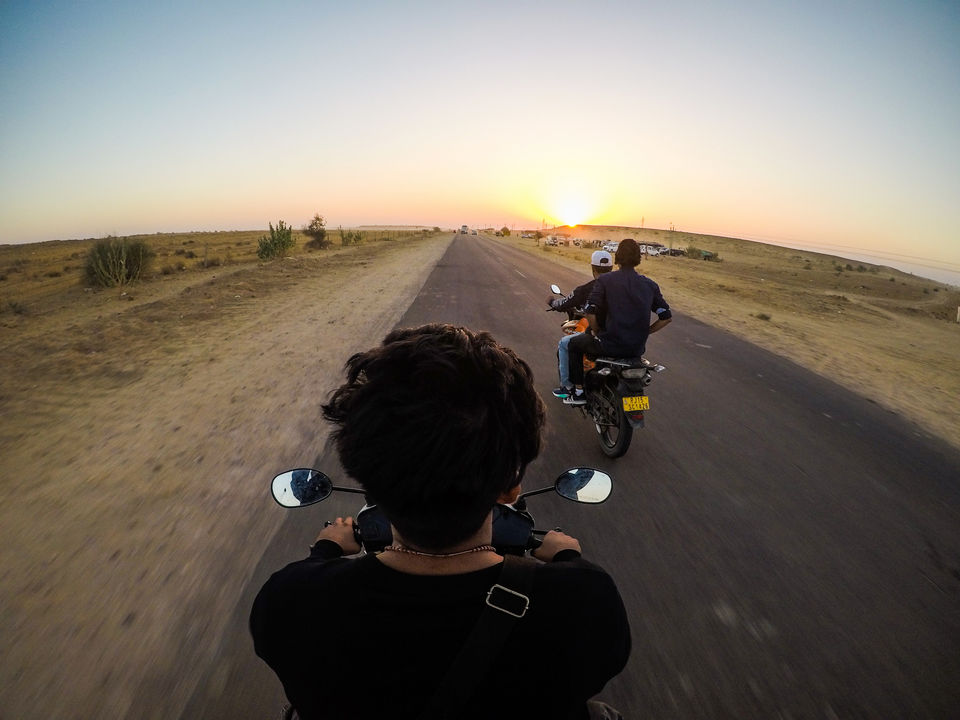 if camels don't do it for you, rent a bike and ride into the sunset with your squad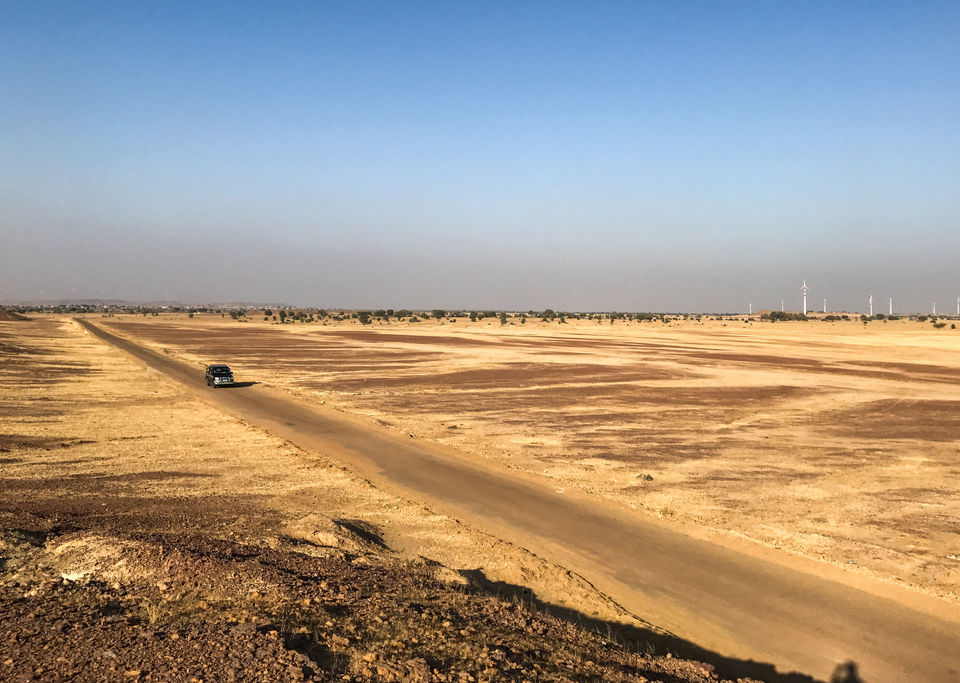 and end up on a hill-top with a 360 degree view of the vast barren lands with windmills popping up on the horizon like white cactii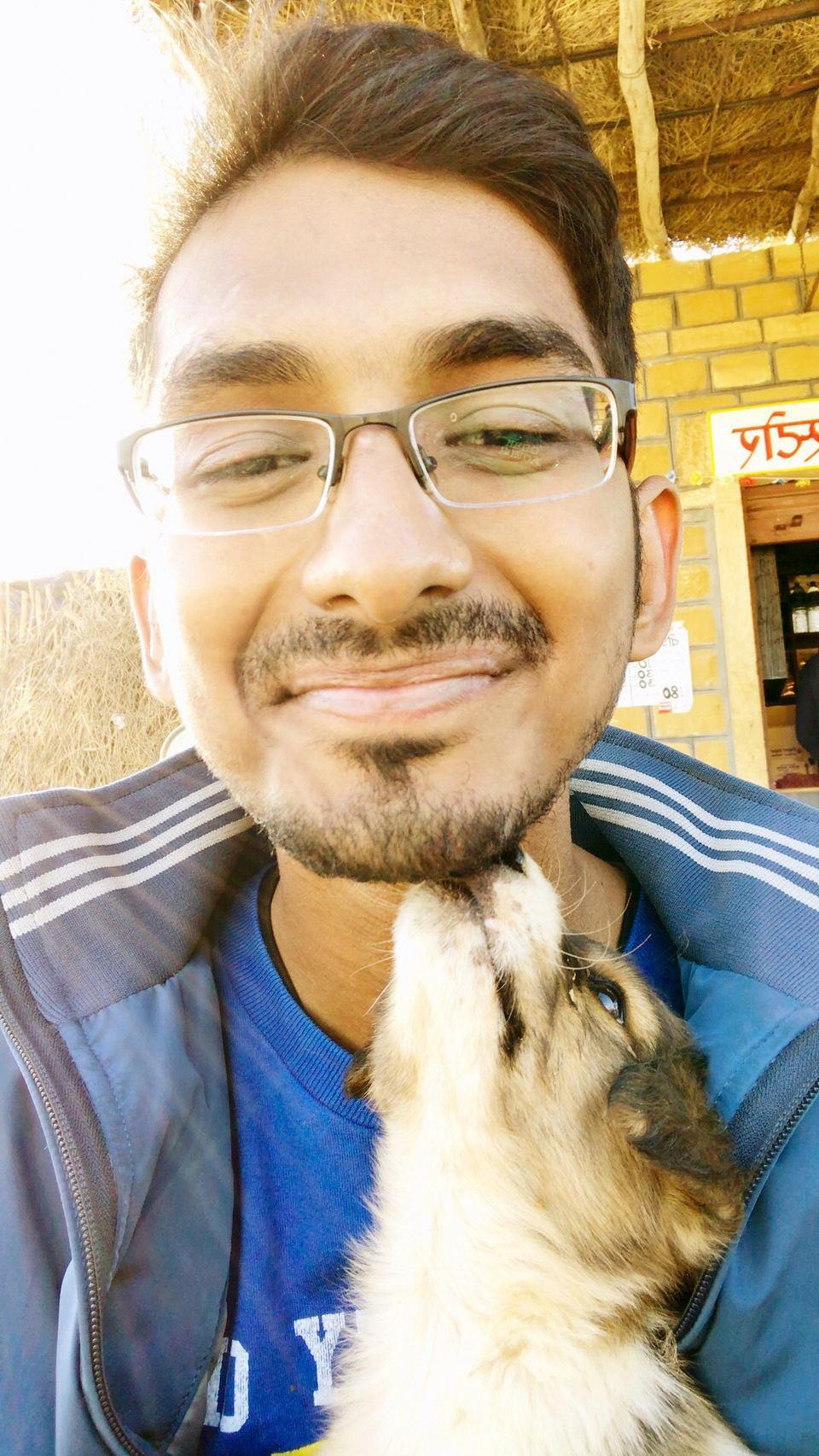 and make furry friends in the process which won't make any racist comments on you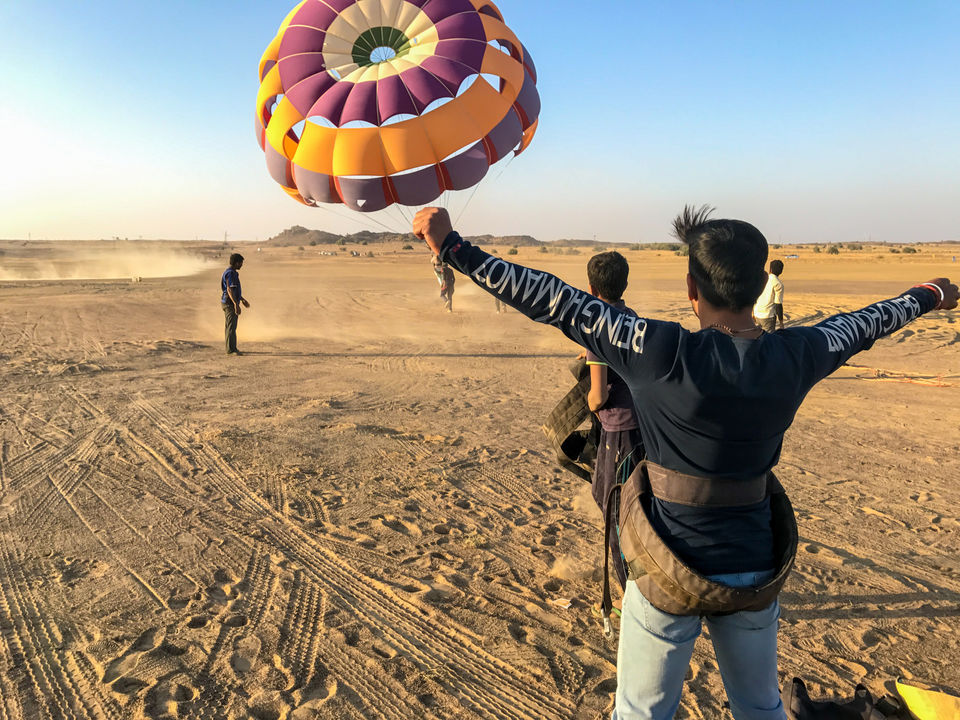 but the day hasn't ended yet, why would be your spirit? Let a jeep pull(push) you high up in the sky momentarily because it ain't just Red Bull which gives you wings.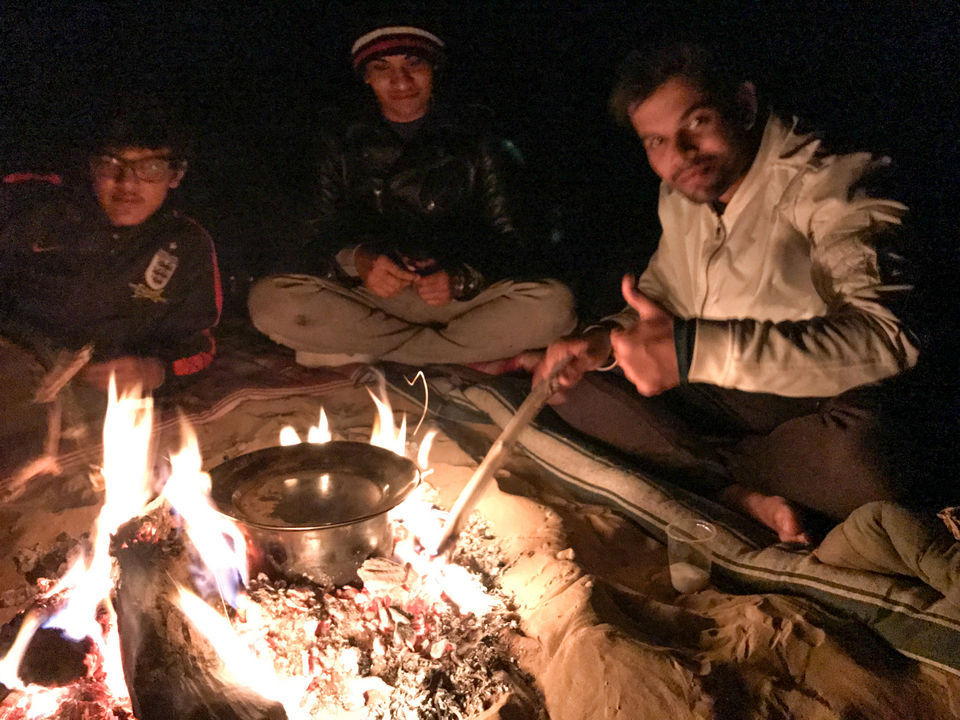 but I know you're a badass and you're in for some more. In that case, gather all your MasterChef experience and cook eggs on a bonfire in the middle of the night braving spine chilling winds just because you CAN.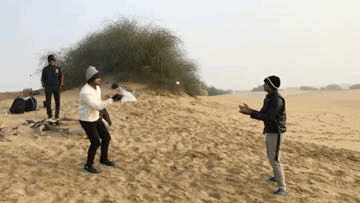 leftovers in the morning? you can indulge in a safe sport..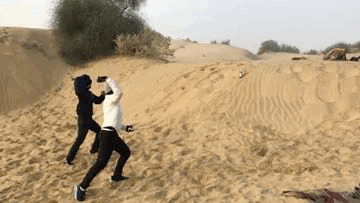 or a fatal one, whichever floats your goat.
Either way, Jaisalmer lives up to their tourism ads which rightly justifies the statement -
"Jaane Kya Dikh Jaye"
Comments/Questions/Feedback? Please!
Want to share your story? Hell yeah!