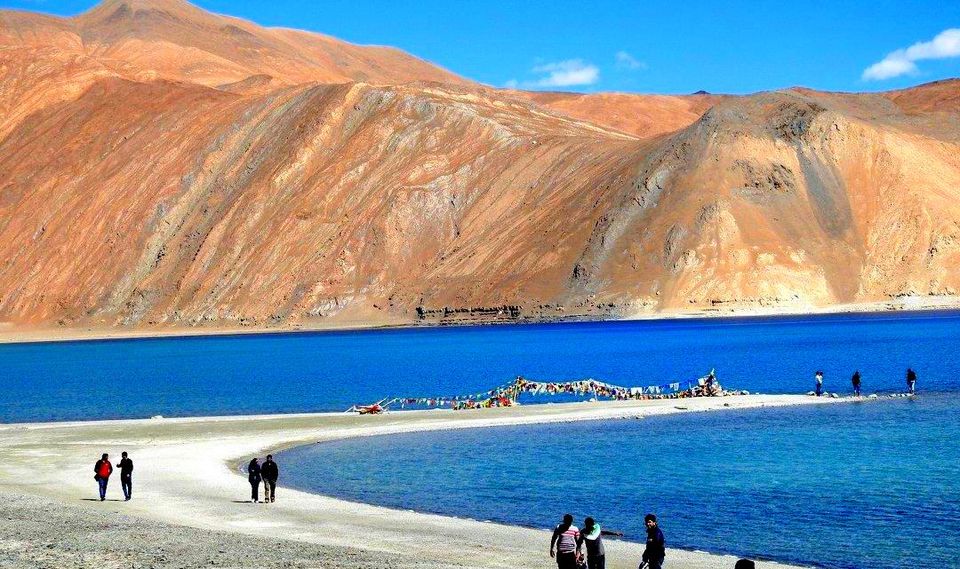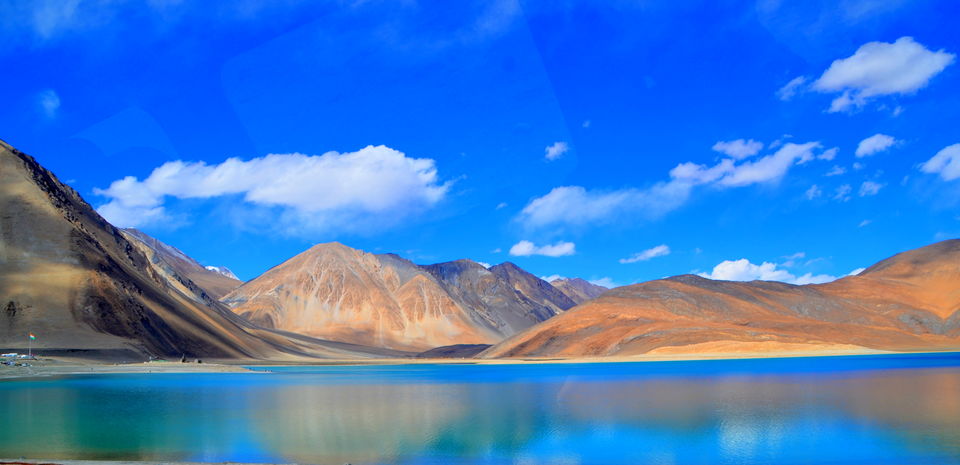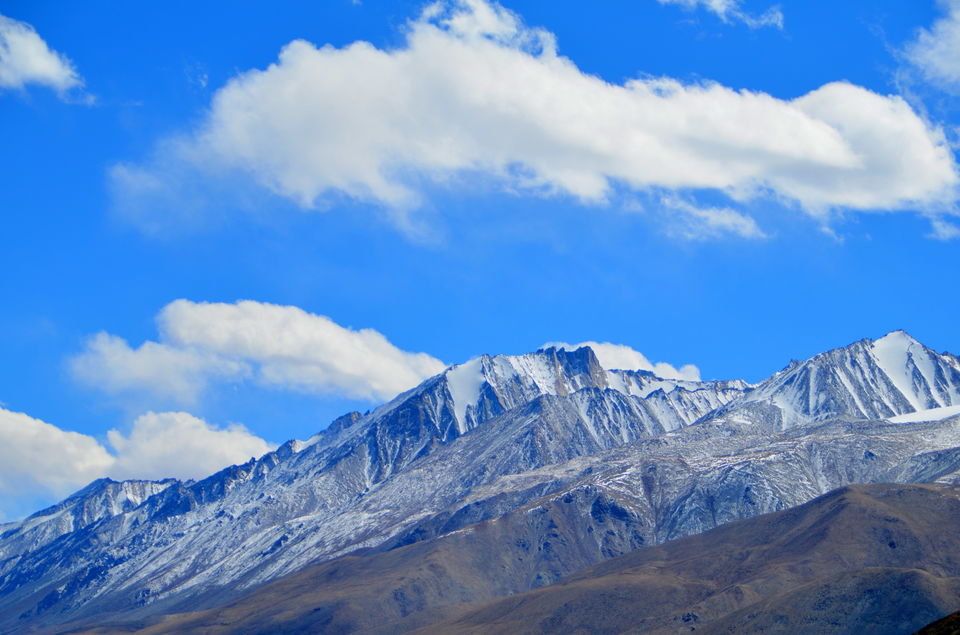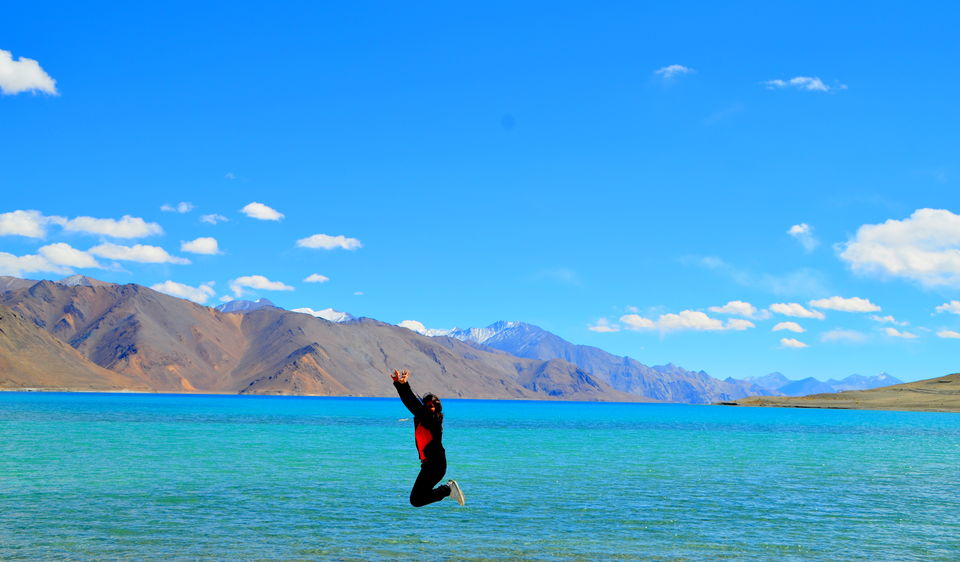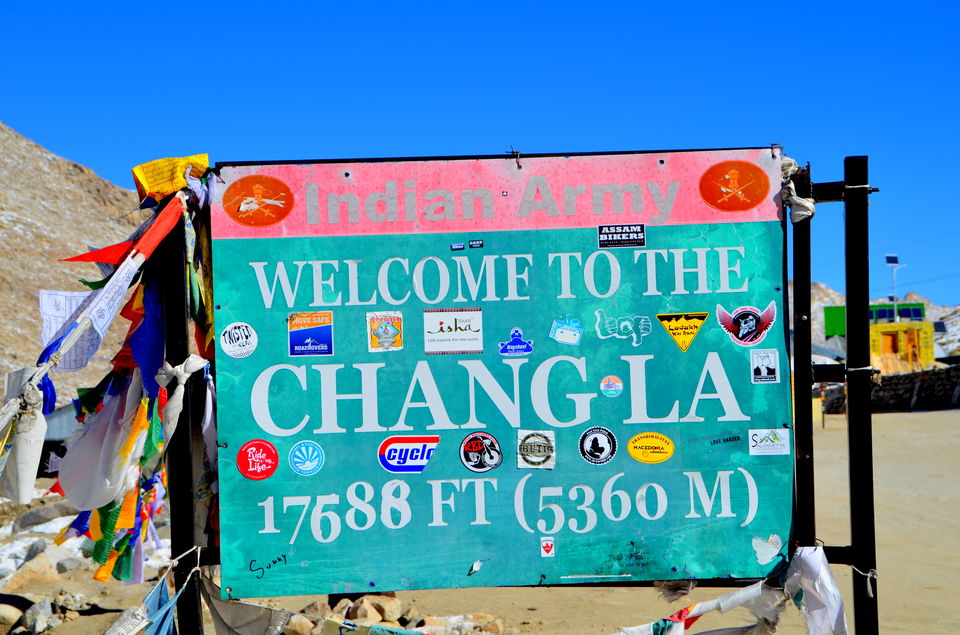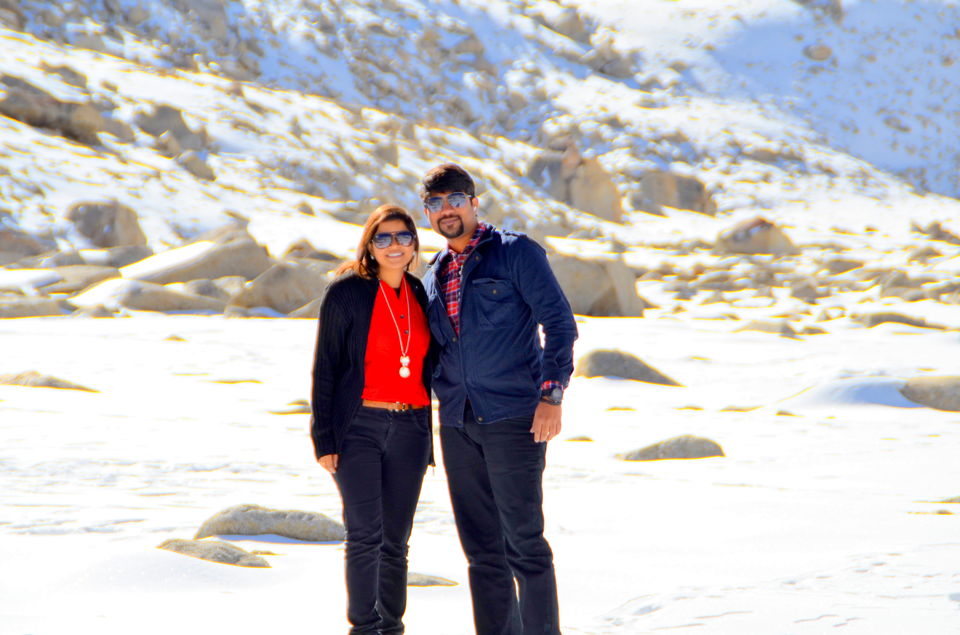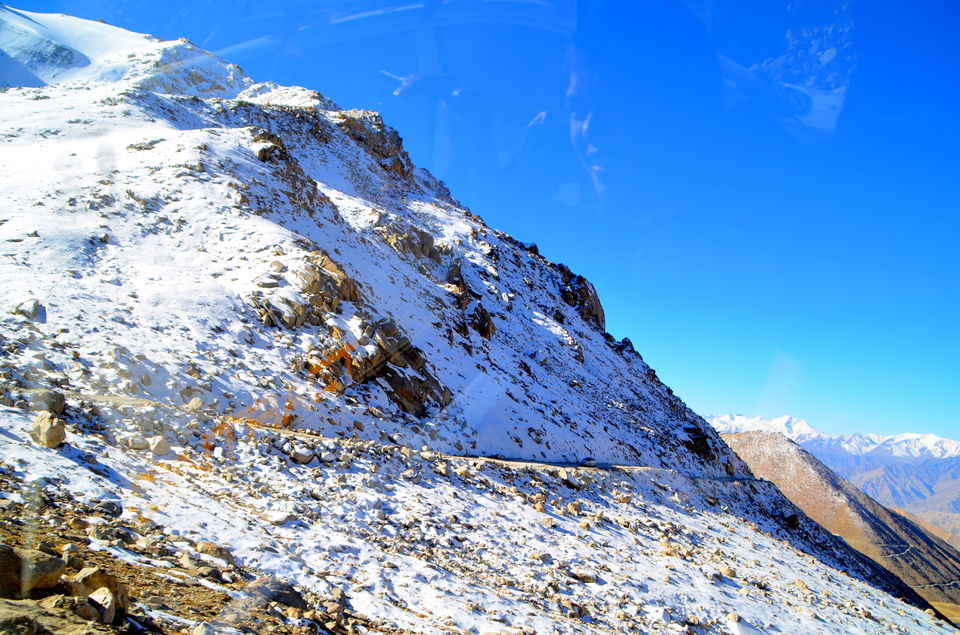 Pangong Tso Lake – Just about 160 km from Leh, travelling to this beautiful lake & staying a night here is one of the most wonderful experiences in our life.
Literally "long, narrow, enchanted lake" in Tibetan, Pangong Tso is a lake in the Himalayas bordering India and Tibet. Forty percent of the lake lies in India.
The journey begins early morning 6 AM from Leh, crossing Thiksey village, which is famous for its huge monasteries covering an entire mountain range.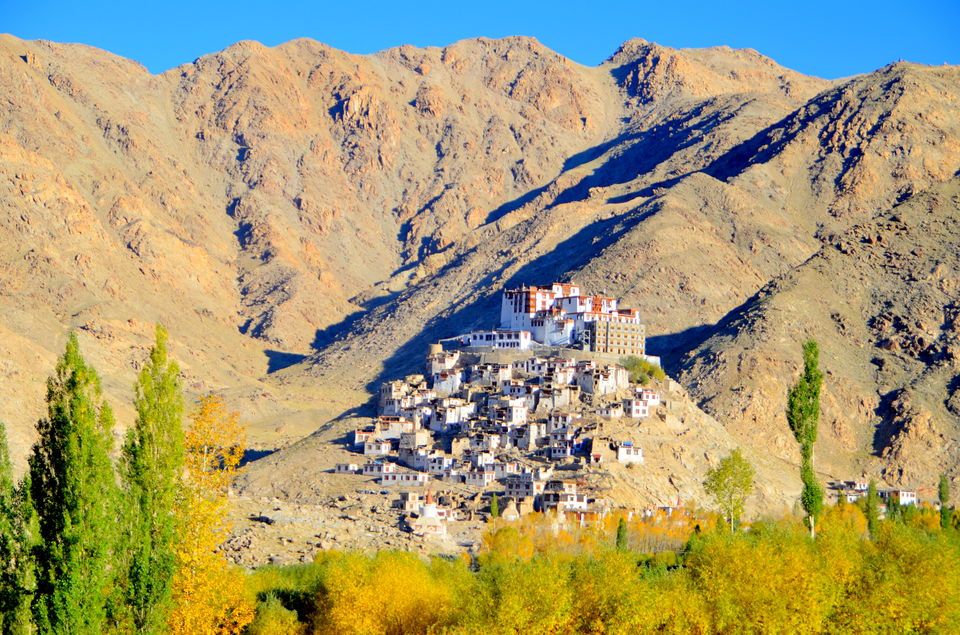 Our first stop was this village called Karu, where you need to take the entry permissions to pass to Pangong.
We had hot tea and Paratha in Karu and ready for travel.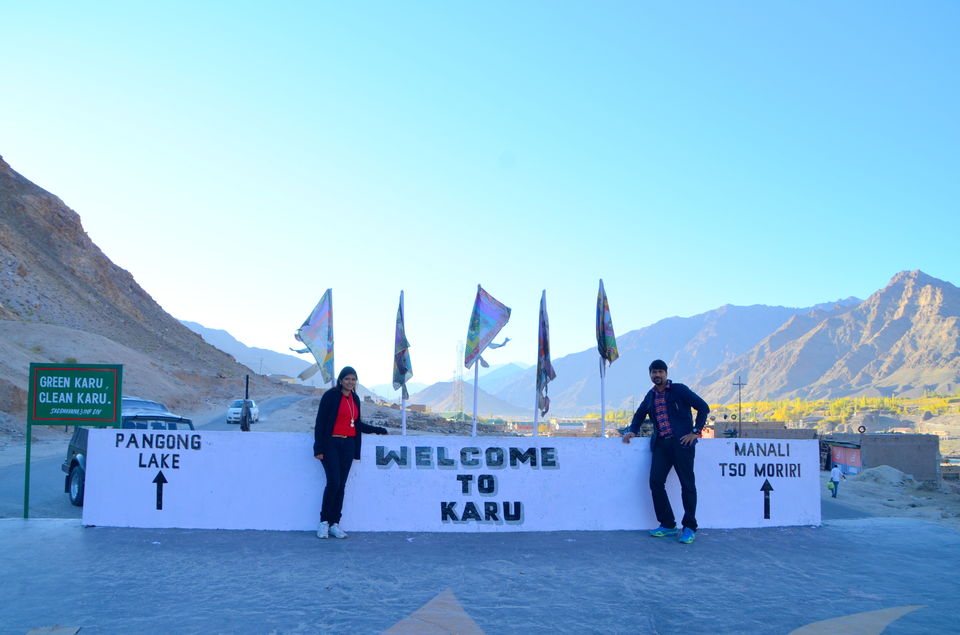 When we reached the other side of a mountain, we realized the road covered completely with snow, we passed by and scared to see the same road, that we traveled.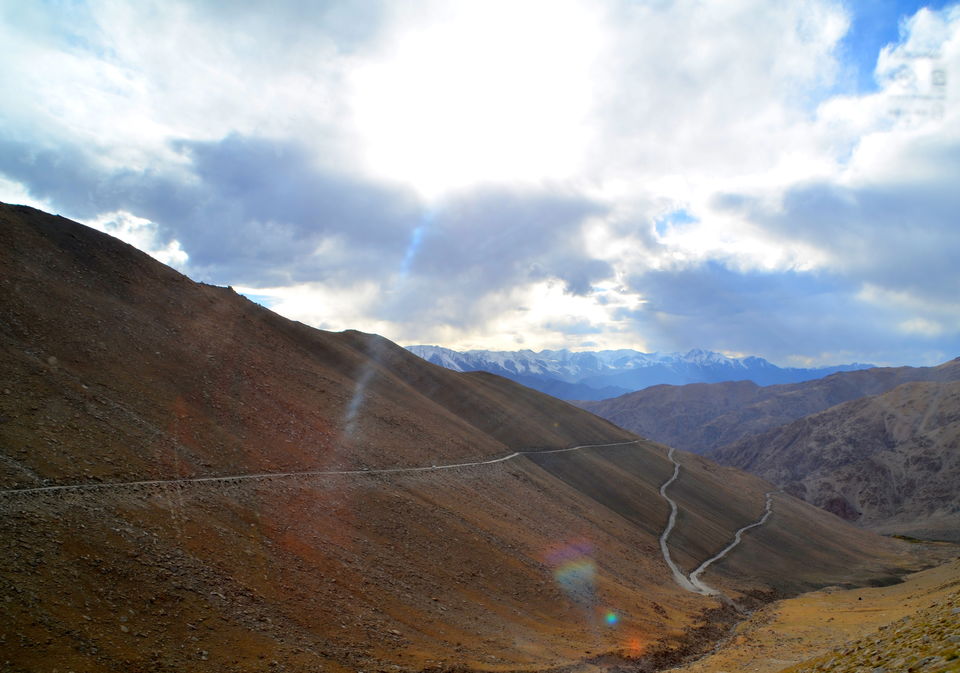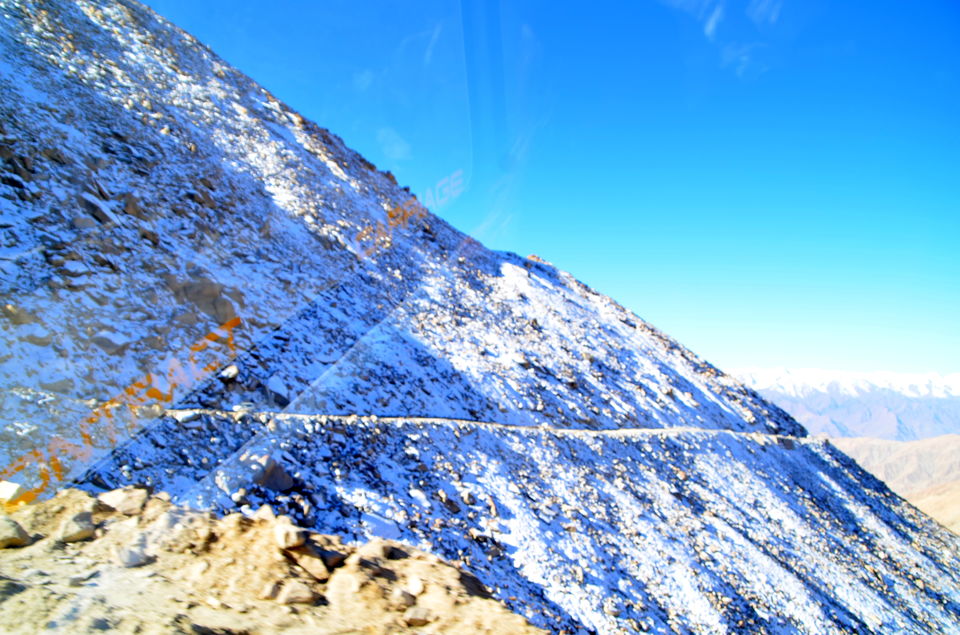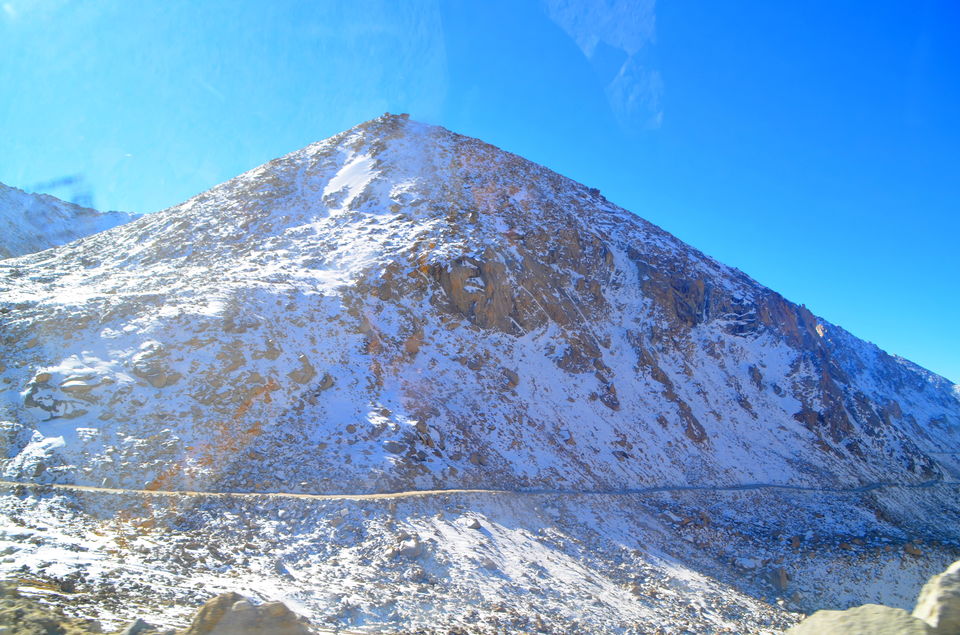 Soon, we reached Changla pass, which is one of the highest passes in Ladakh and 3rd Highest Motorable road in the world with the Height of 17688 Feet above the sea level.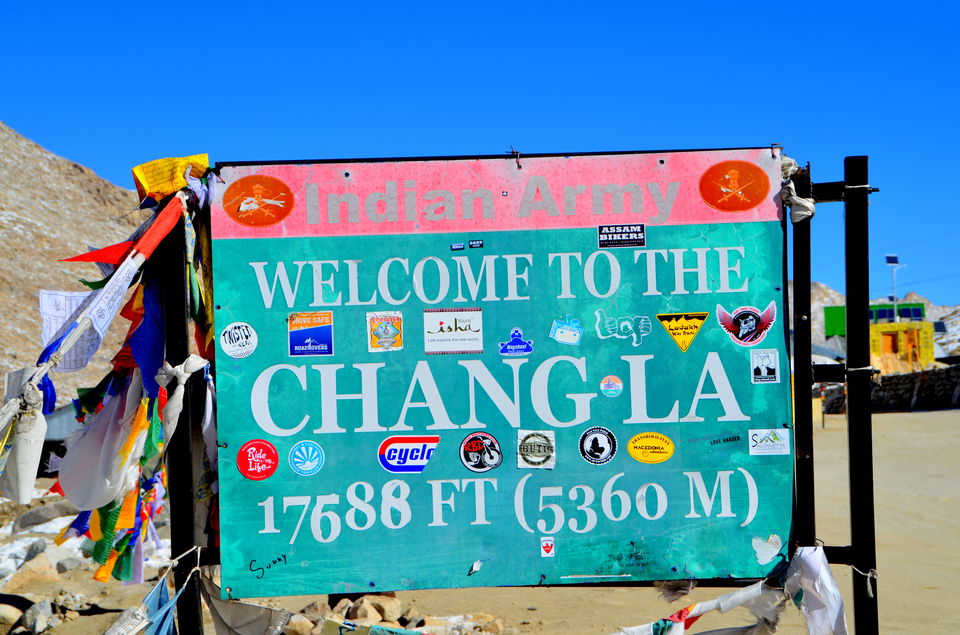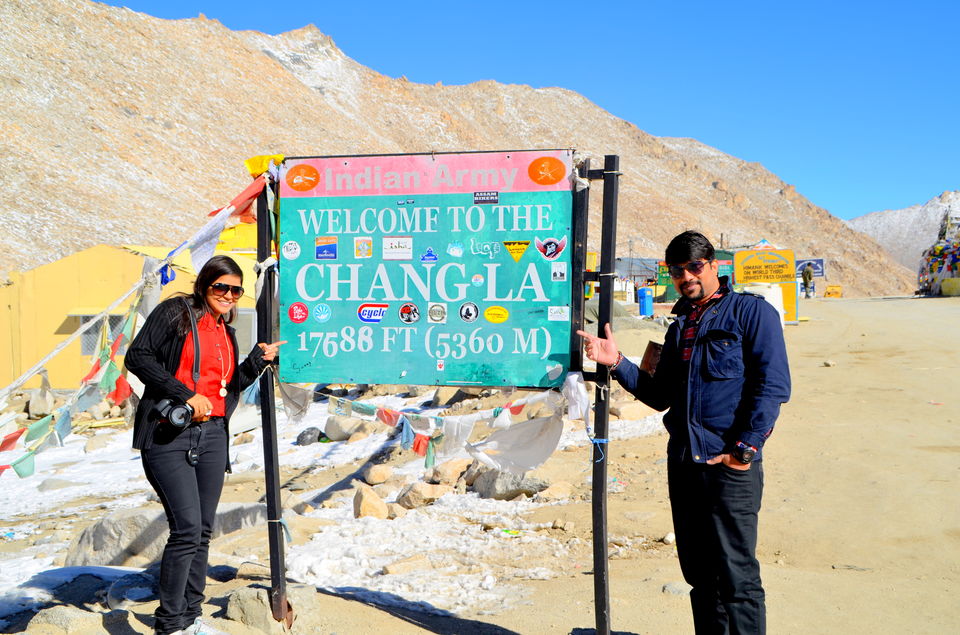 It was quite cold here and having tea was a blessing.
Because of the thin air, it is recommended not to stay for long at this place. You can't stop appreciating our brave Soldiers, who stay here for months, serving the country.
Snowfall near Changla Pass
Had fun for sometime with snow at Changla. Few snaps with snow.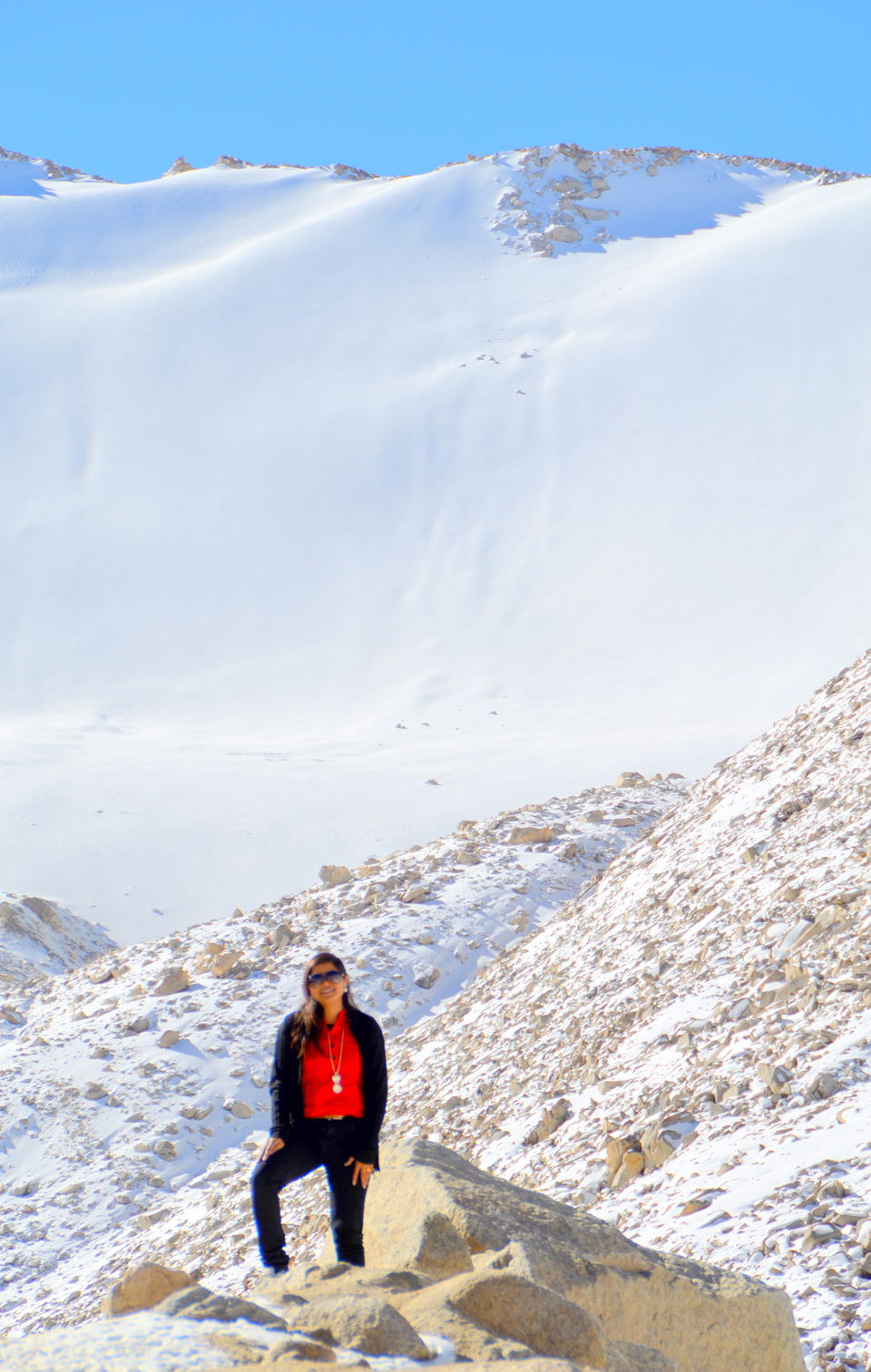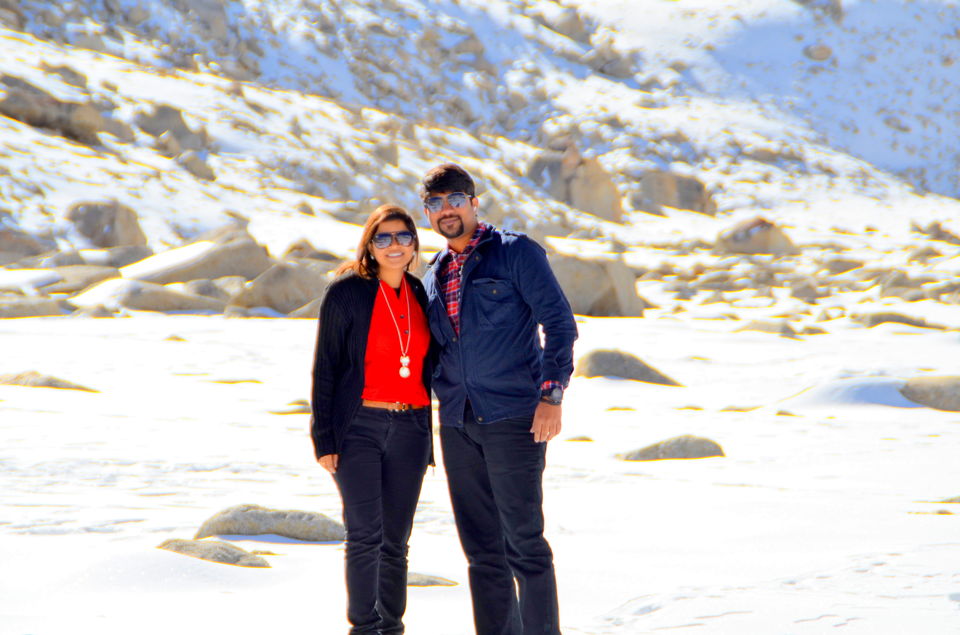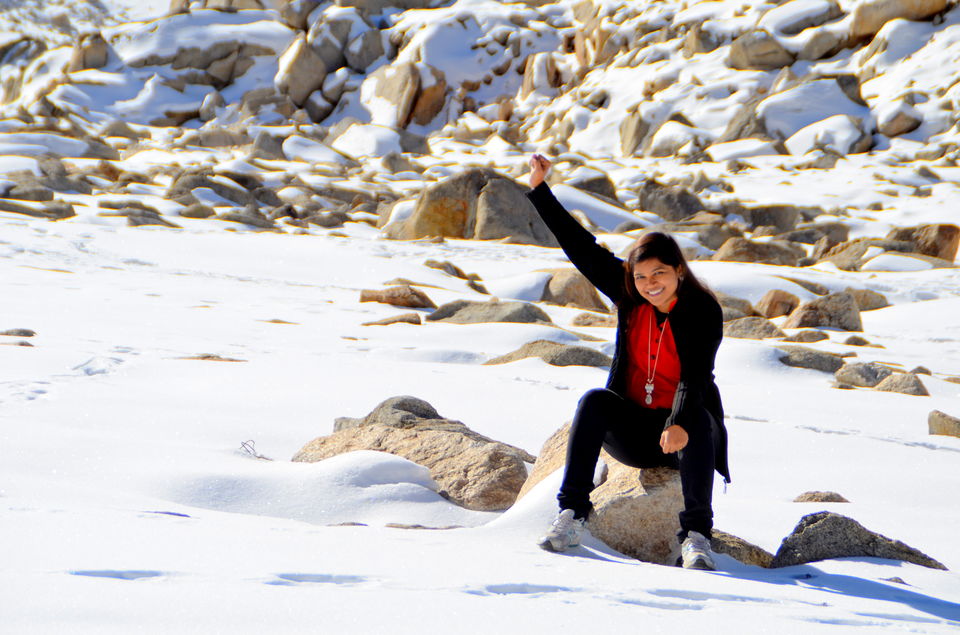 We saw a lot of these wild horses, cute marmots (large squirrels) & Yak's (which we read only in our kindergarten books). They just roam around in the open land.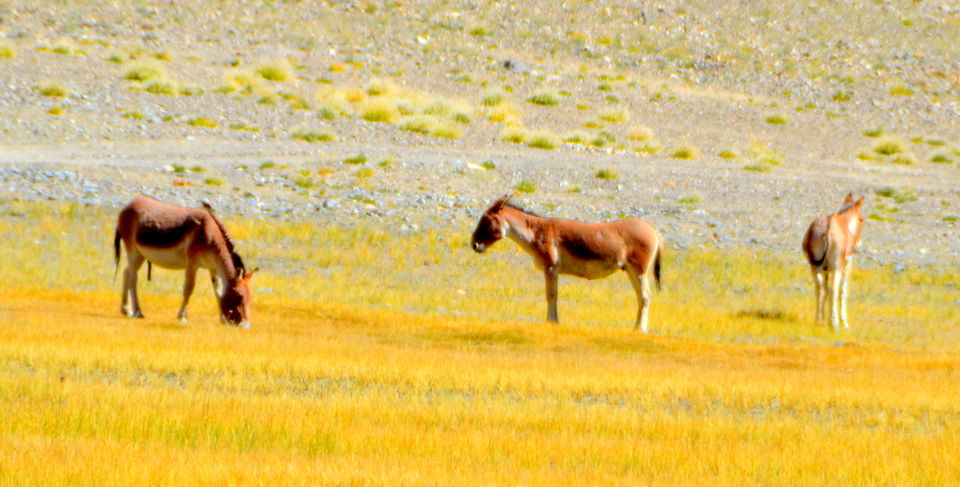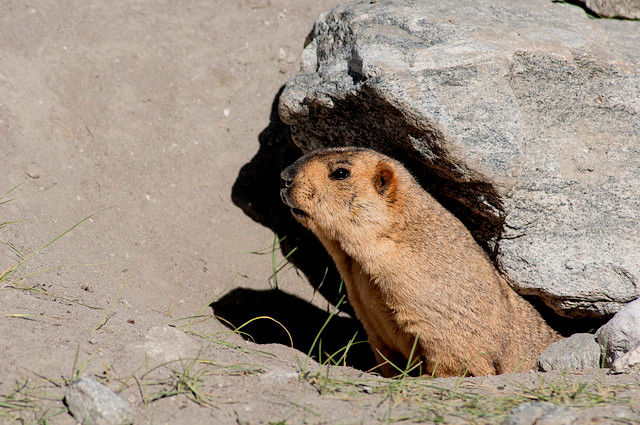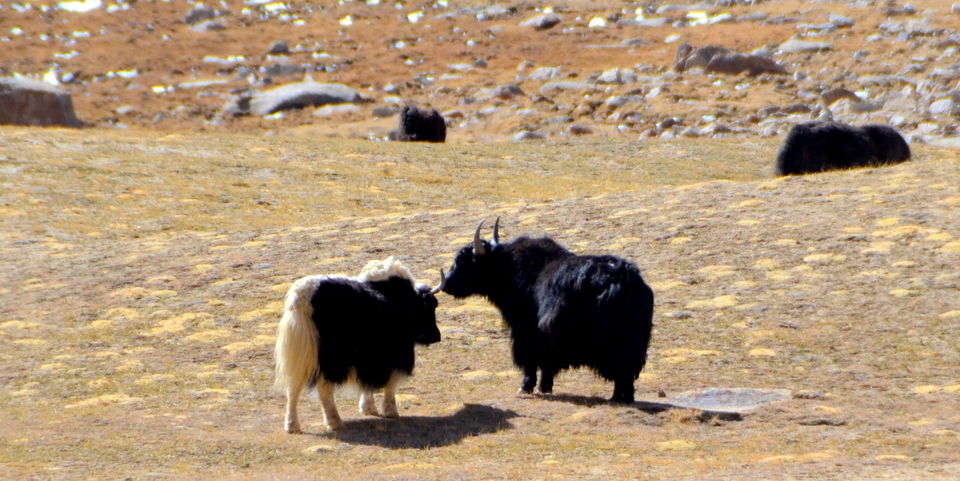 Finally reached Pangong @ 11 AM.. It was like living a dream. The water was so blue that for a moment I could not believe what I saw.
The place be so beautiful and resembles a Heaven on Earth!
3 Idiot's point (became widely popular after this movie)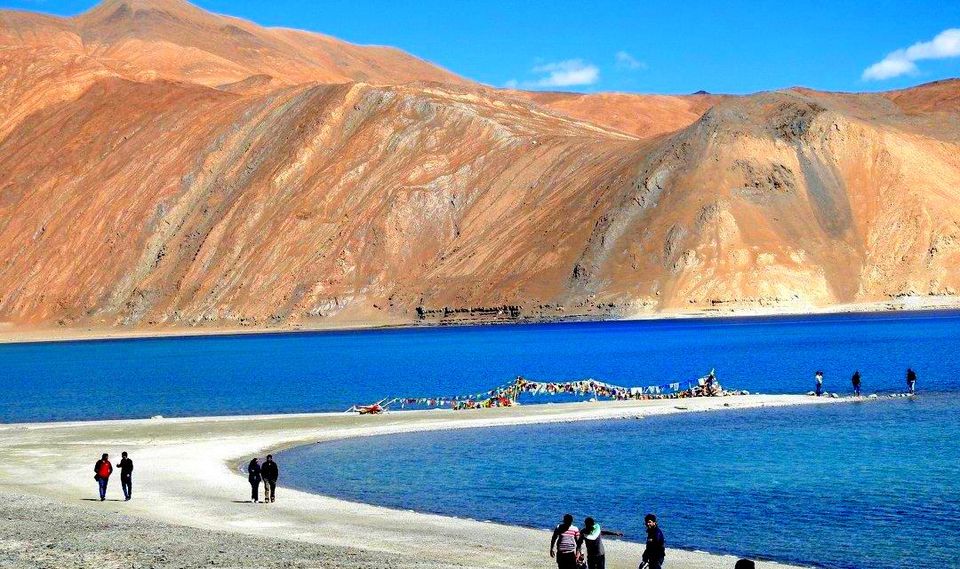 Crystal Clear Lake water, Surprisingly, this is a Salt water lake!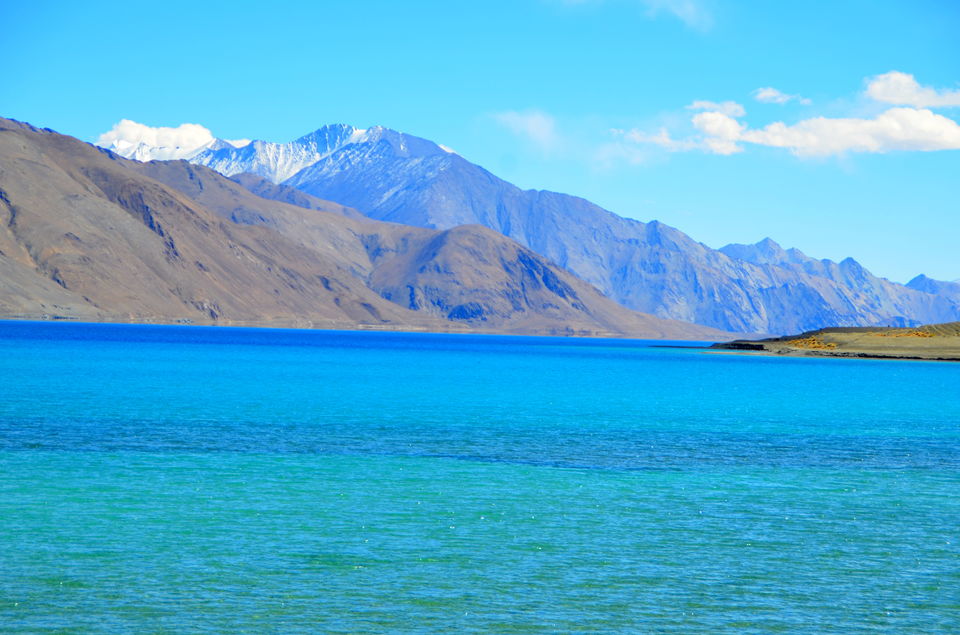 Few snaps with the lake.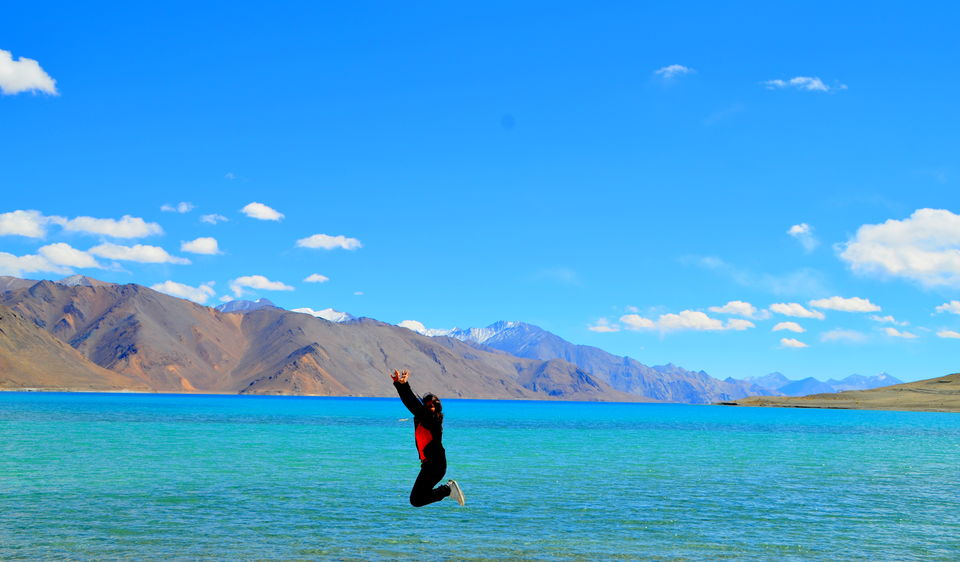 There are some restaurants here, where you can have lunch. Most people who come to Pangong for a day trip stay here for a while and then leave.
These restaurants were named as 3 idiots and the Movie Characters!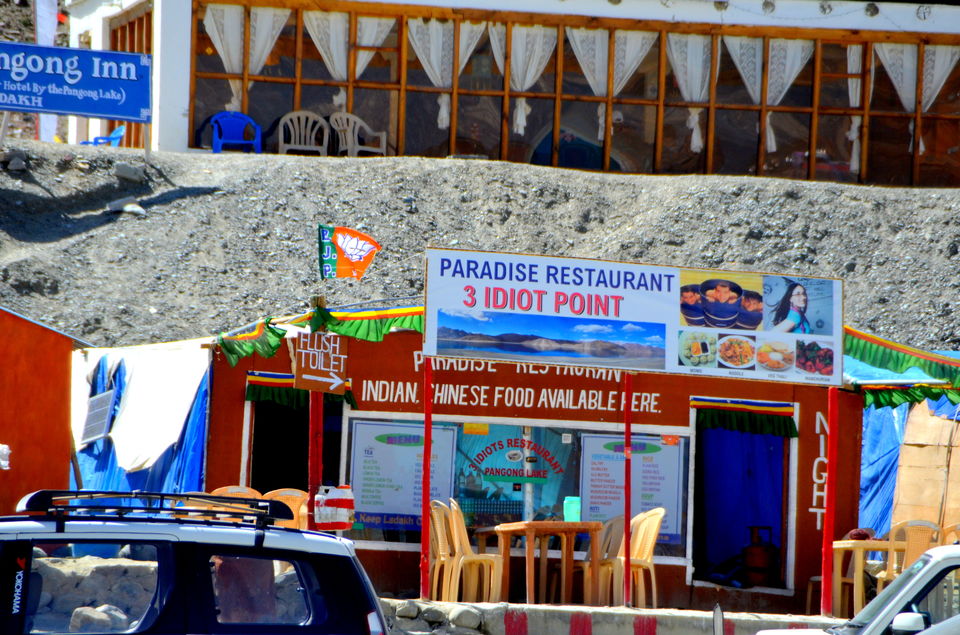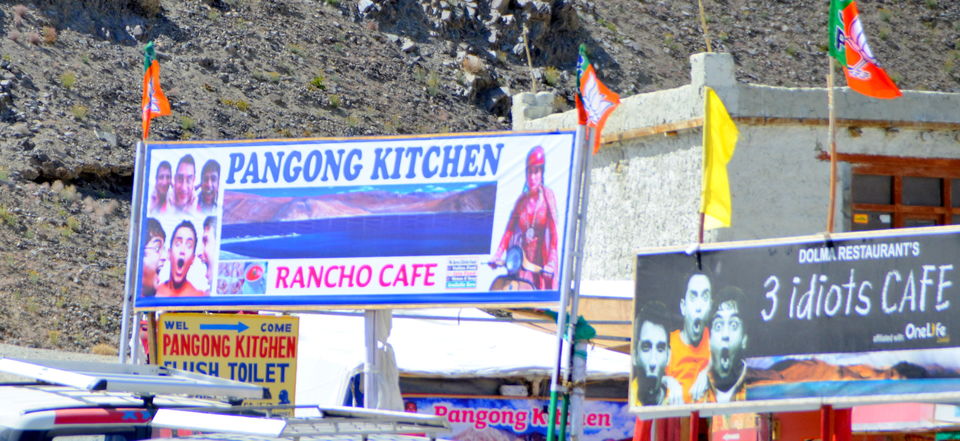 it was mesmerizing view there with one side Snow covering up the Sand deserts and other side, A beautiful lake!!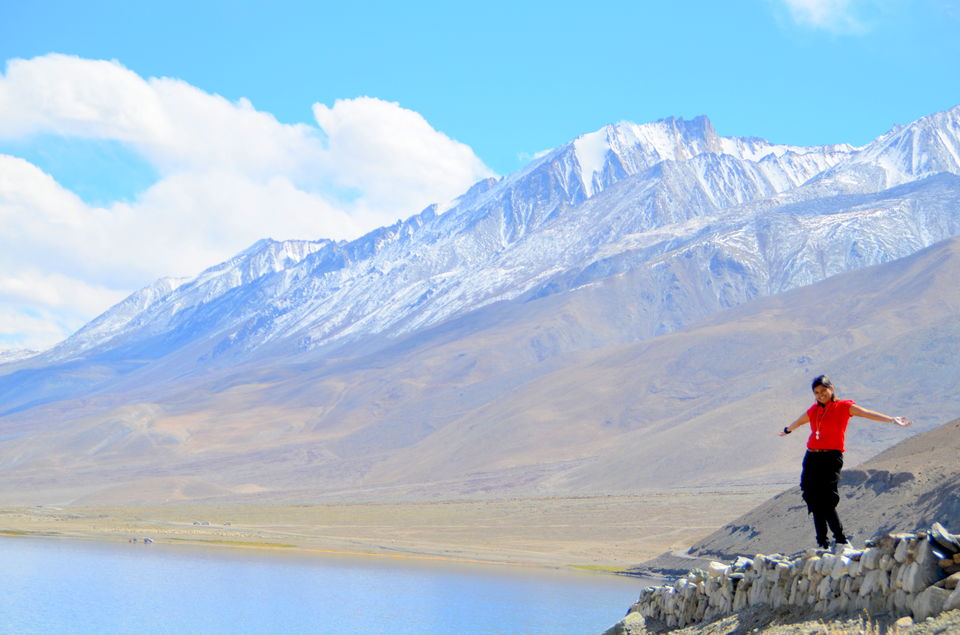 360 degrees view at Pangong lake.
This Magical lake changes colours very frequently and it was really a memorable experience, watching the lake and sky!
Stargaze at night in Pangong.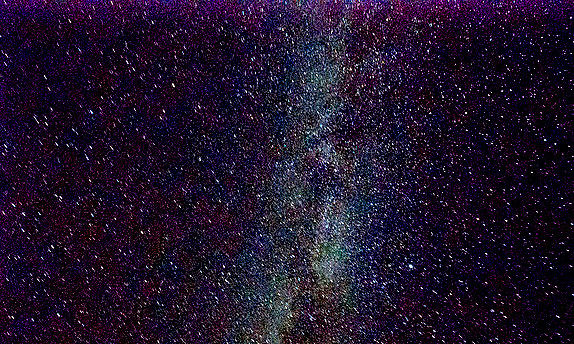 Had a heavy snowfall during our return journey from Pangong to Leh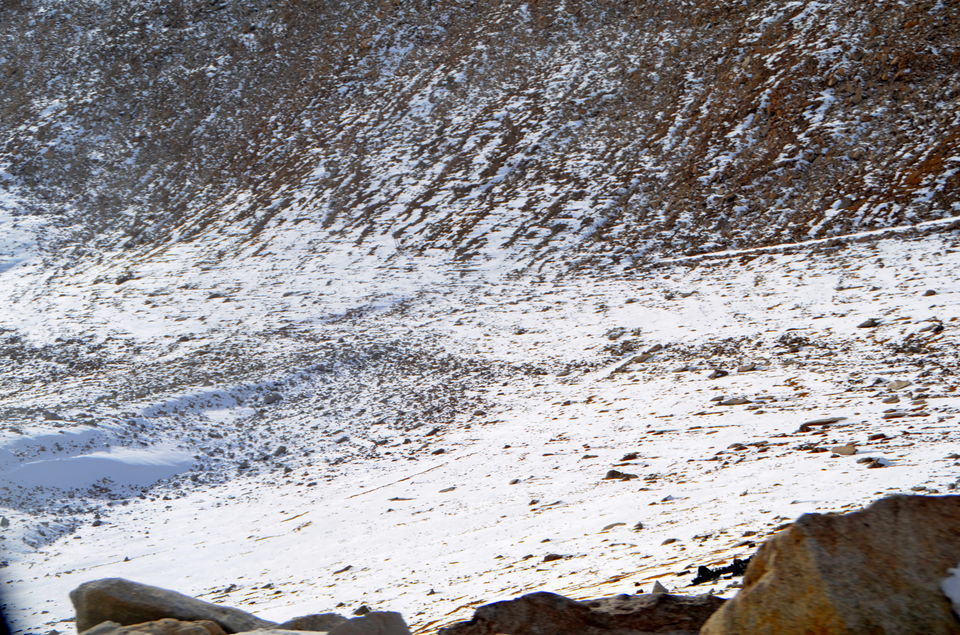 It's time for us to go back to our place, but we left our heart there and looking for every possible chance to visit this heaven again!!