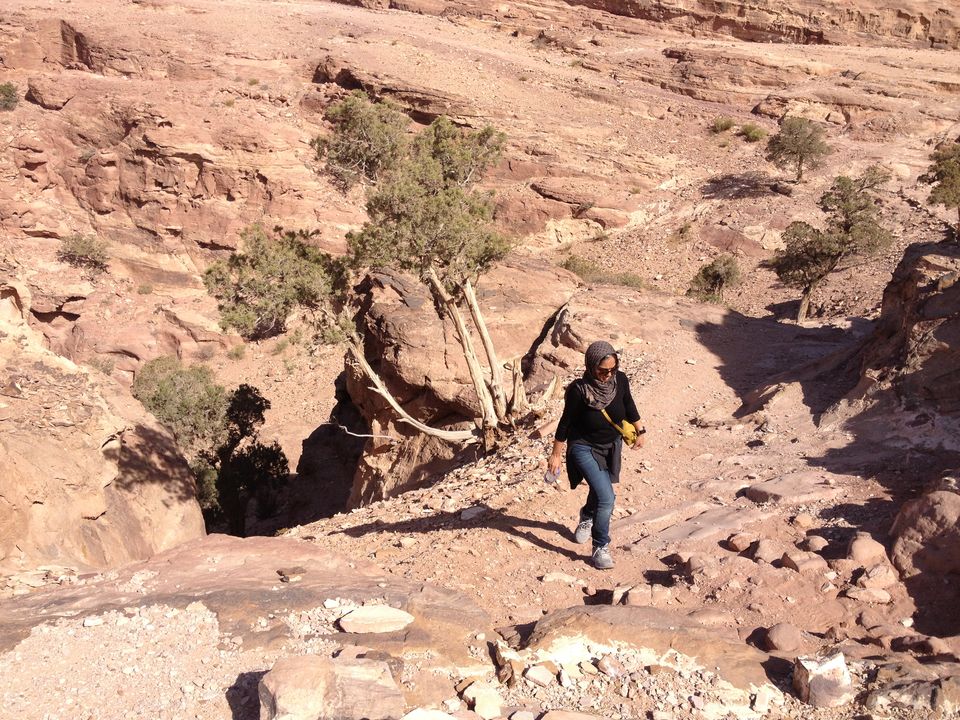 Do I call myself a trekker, a hobby climber, a budding mountaineer?? Well frankly none of them.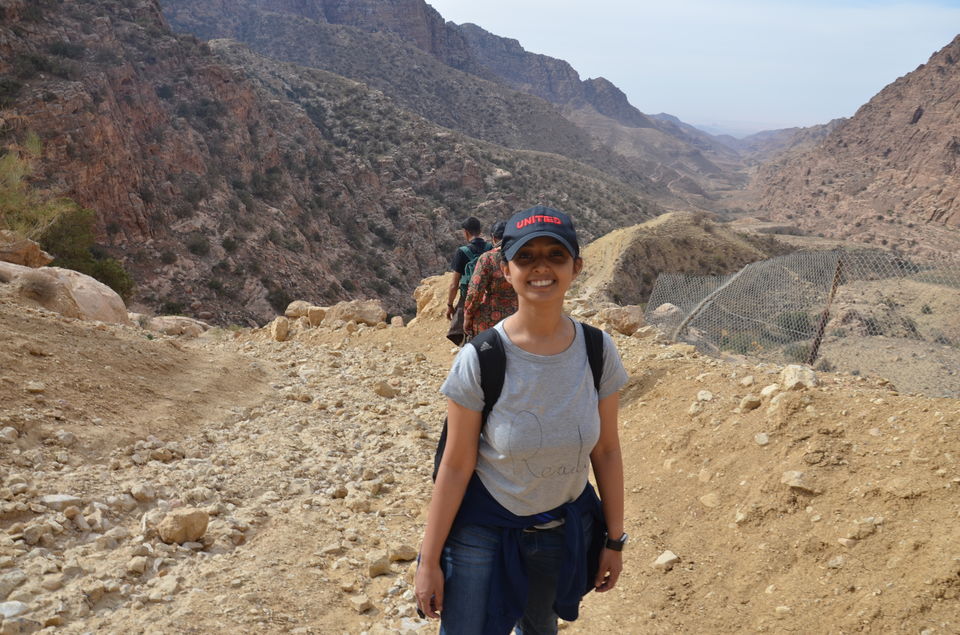 Valley between Dana and Feynan – Jordan (Dec 2012)
Mom, sis and I hiked about 15 kms through a valley from Dana to Feynan (Jordan) during 2012. This must have triggered some love for walking in an unknown, remote, serene yet difficult terrain that my sister bounced the idea of trekking to the EBC in 2014. It sounded like a lot of fun and I instantly agreed. Lot of reading up and speaking to those who have trekked EBC before, made me realise it is not a cake walk. It involved hours of walking every day which means a lot of stamina and physical fitness that had to be coupled with mental strength. There was no looking back as all arrangements were made and it was going to be my bachelorette party…a one of a kind!!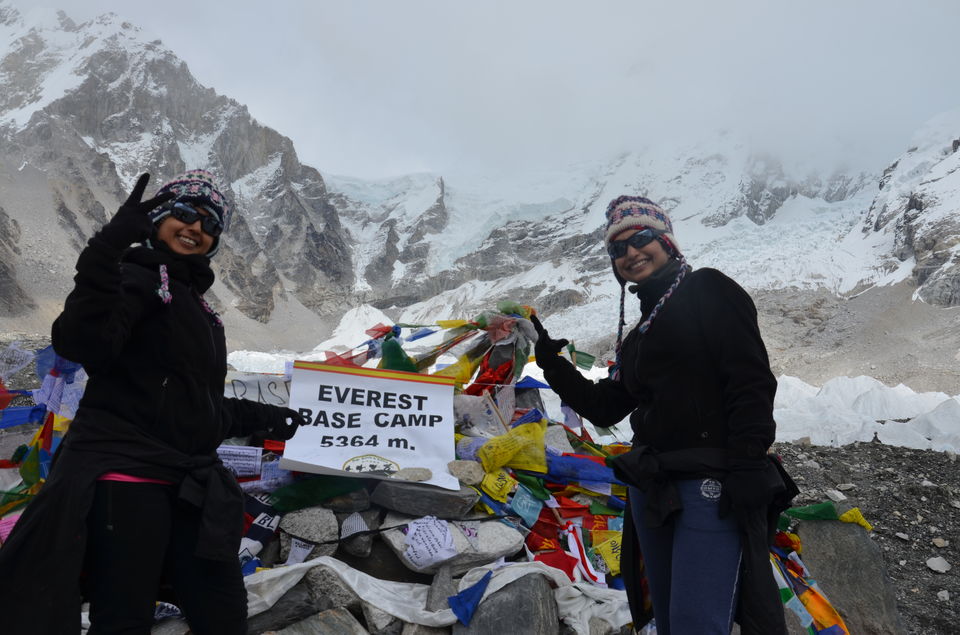 Everest Base Camp – Sept 28th, 2014 – 3:00 pm
It was a beautiful journey and reaching the destination was an icing on the cake. It was an amazing experience, something I will never forget my whole life but it also made me decide against climbing another mountain. I did not want to strain myself walking 8-9 hours daily, climbing steps, treading on stones and uneven paths, putting immense pressure on my body & mind and tiring myself out at the end every single day. Living with all possible luxuries back home, I was indeed putting myself to test. Sleeping in a room made of plywood (all possible noises travel across the corridors :) ), snuggling under used blankets! Having 30 people rushing for their morning jobs with most people using them like a public toilet etc, was way worse than what you are imagining right now. However, the saving grace was the amazing food we got to eat for all meals, the cozy dining areas in each of the lodges, the awesome set of people we trekked with (who have become good friends now) and highly qualified guides. I love being without my mobile phone so I have no complaints about the bad/NIL network :)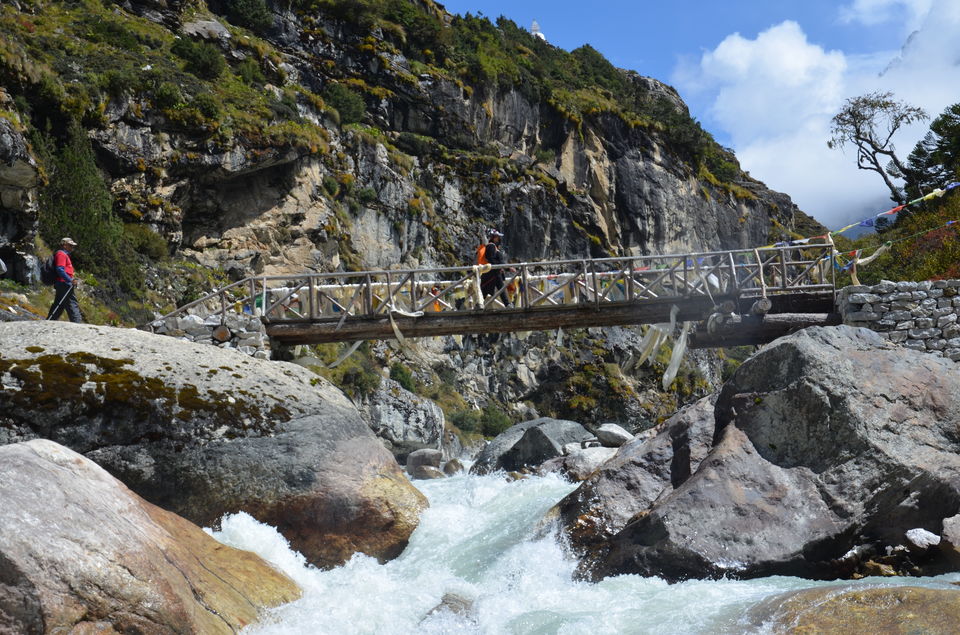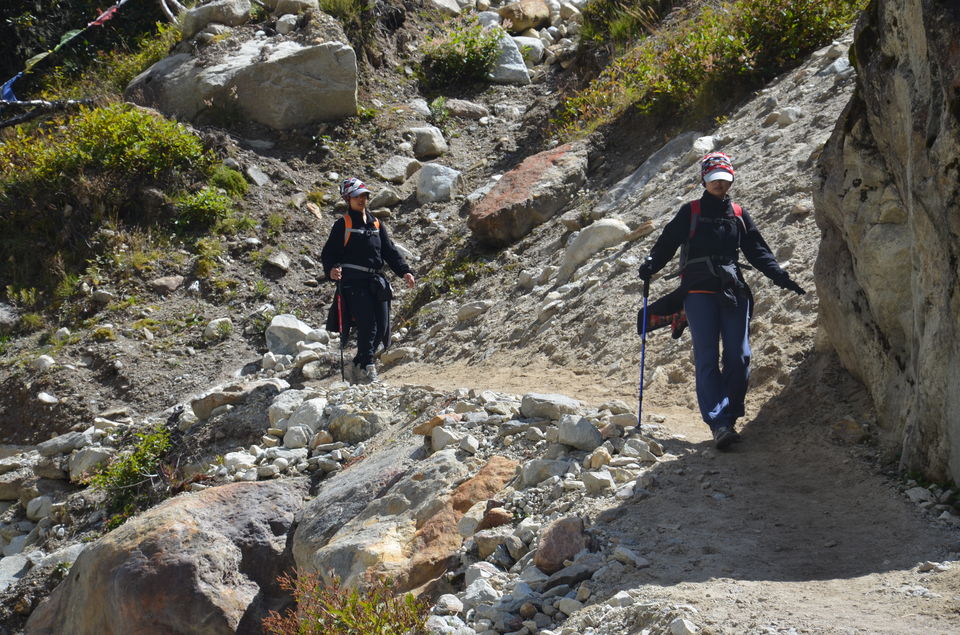 A peek into our journey to EBC
Well, as soon as I stepped foot in the Indian soil, I began reminiscing the entire experience. To my surprise we had frozen the location of our next trek in the flight from Delhi back home - had to be Mt. Kilimanjaro! Our next had to be a summit, preferably at a higher altitude and we found the right mountain to do so. Our planning began, we signed up for our next feat and as the day was closing in our reading exercise began. As we read more blogs we started to realise that the climb on the summit night is nightmarish and the success rate was 40%! So am I going to be in the elite 40%? Anyway, I decided to give my best and see where I reach. It was also exciting as this was my first camping experience, not just to sleep but for most important activities ;)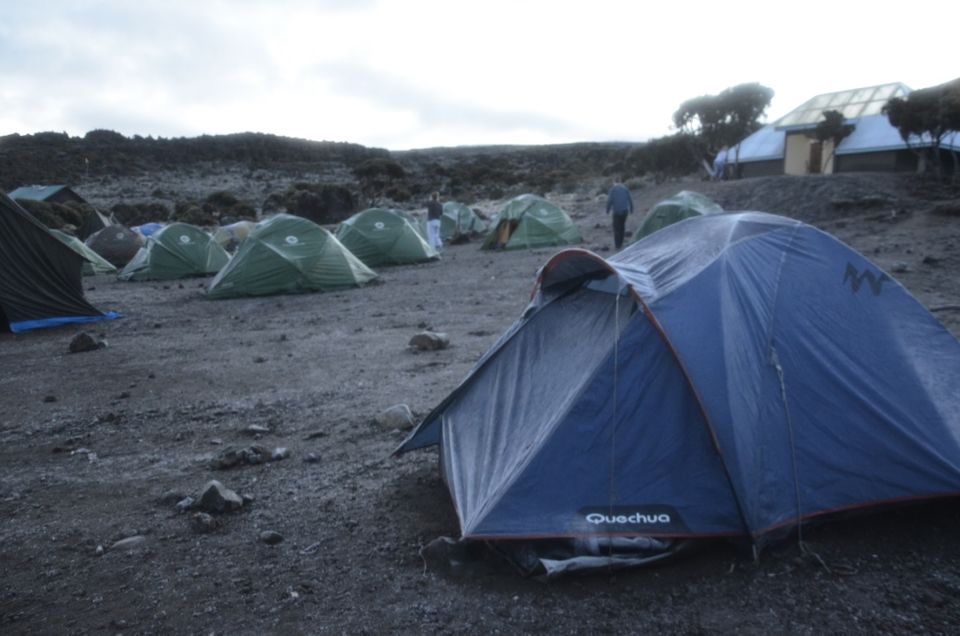 Our tent on twin sharing basis :)
Finally the day arrived, we began our trek and I again decided that this will be my last. "Enough! 2 climbs and if I summit this, it is an achievement. Let me go sip a beer on a beach next" were the thoughts echoing in my head. As we entered into the second day I wondered – Am I paying somebody money to put myself through hell?? Voluntarily?? I was laughing at myself and my stupidity. The journey was another I will never forget. The experience of staying in a camp at such low temperatures can make one think twice. We felt the chill from the ground hit our spine through the mats and sleeping bags leaving us sleepless on all nights. Eating similar boring food every day, no shower like the previous (how could I forget mentioning that?), trouble taking a dump in the mornings in a shady makeshift portable toilet (at least we had one to ourselves!) was all part of our camping experience. During the day all we did was walk, walk, walk, climb, climb, climb. It gets you so tired that we began counting our steps one to ten. You then realize you cannot walk so long before you rest so you reduce it to 5 and then keep going one two, one two, one two till the end of day. Along the way you finally see somebody walking slower than you and be so proud of your speed :).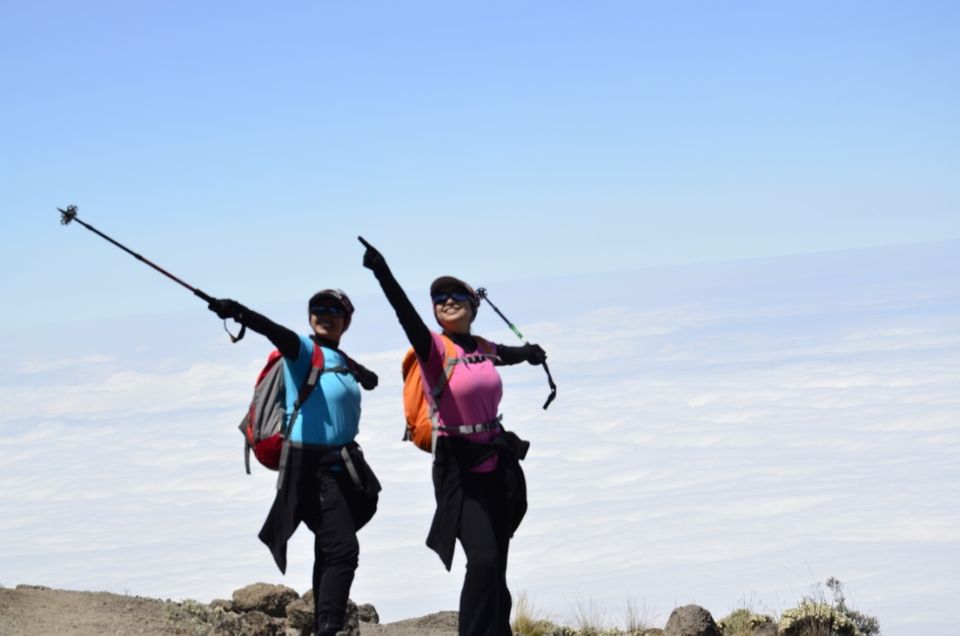 Fun during the climb..
The exercise continued and we tortured ourselves climbing the steep mountain through the night for 8 hours at a stretch, hardly being able to stop even for water because any break more than 2 minutes would numb us. We hit a peak temperature of about -25 degrees but at this point the cold winds didn't matter. I along with my sister were standing at the summit of Mt. Kilimanjaro so drained yet smiling for the picture we can show generations to come :). That day was long we walked 17 hours with a 2 hour break in between for lunch, packing and siesta. The feeling of having reached the summit of a mountain was as good as conquering the world that it only made us plan our next again.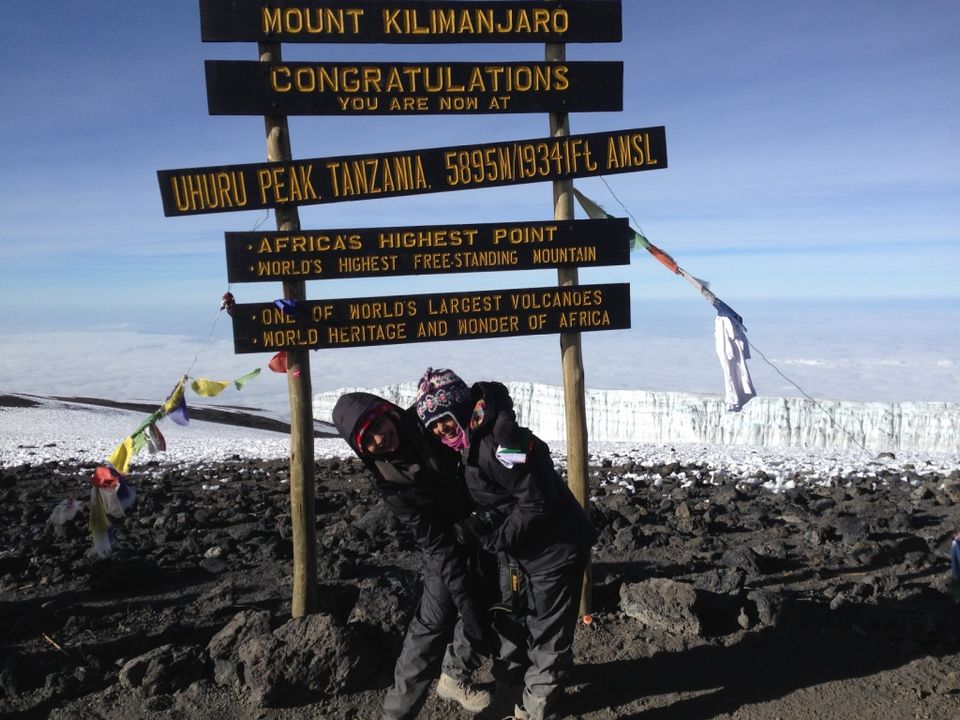 Uhuru Peak - Mt. Kilimanjaro – July 11th, 2015 – 8:00am
This time it was an Indian mountain, higher in altitude, the mountain which is a trekkers / budding mountaineer's delight. It sets a stage for mountaineering as it is not technical but weather conditions may warrant you to use ice axes, be roped to one another etc. So we set off to Stok Kangri this time and realised that trekking is so much more than just climbing a mountain because finally we never felt "why are we doing this again?" It was unfortunate that we did not summit this time, but I am definitely going back. We are working dates with our organiser for either the same peak or Elbrus – the highest peak in Russia!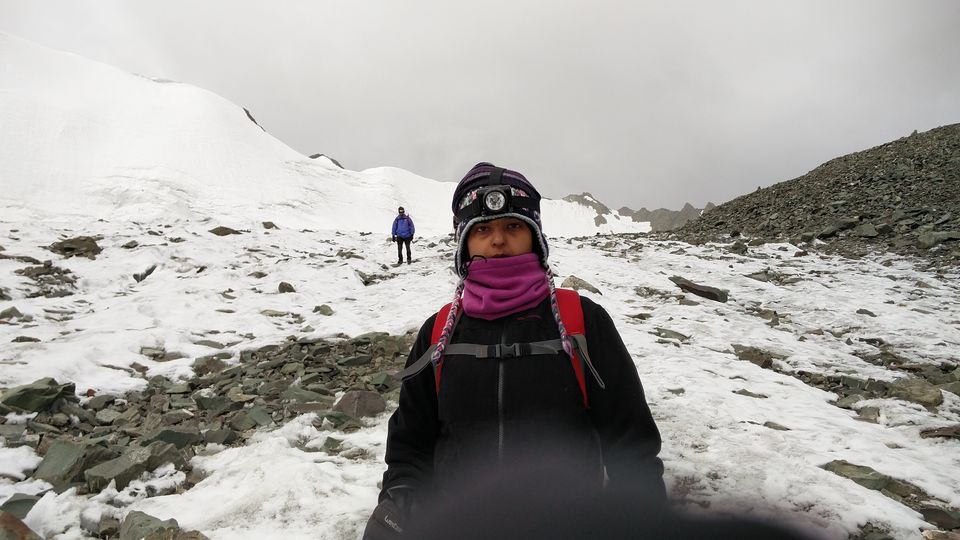 On the way back to the base camp on STOK – Sept 1st, 2016
Again I start to think what made me enjoy this so much, it puts so much of pressure physically and mentally BUT I realized that I grew as a person, I learned so much from people I met. It dawned onto me that there is no better teacher than nature itself and I am more grounded after these experiences. Was it only about learning and growing as an individual? Am I somebody who strives to be a better person every day? Though it may or may not be the case, I experienced a lot of ME time on every trek! Time for me to think, introspect (it kind of happens by default at that altitude I think :) ). While all this is philosophical – apart from all the reasons I mentioned regarding my love for treks, I began to love myself more. Introspecting is not always about trying to improve yourself as a person but is way beyond that. I know myself better, I know why I do a lot of things – right or wrong, I am happy that way, I know my priorities better, I know my strengths and weaknesses better, I know what I am capable of, I know who are the people I can bank on, I know so much more about ME that I never knew before. I know I can live under any circumstance if need be and I know I can make the best of it. It doesn't matter how hot or cold, windy or rainy, as long as I have clothes to wear, anything enough to cheat my hunger and my will to see every moment as an adventure, I will walk the journey of life without giving up! The only thing I probably will never know is the ability I have, to push myself in achieving the next milestone I have set, because every single time I discover a new, stronger and determined ME!
Do I now call myself a trekker, a hobby climber, a budding mountaineer?? - I am still unsure, but i love wandering in the unknown, i thoroughly enjoy the adrenaline rush of the unfamiliar surroundings/activities. Being a bit of risk taker and stepping out of my comfort zone is what makes me who I am today!
Frequent Searches Leading To This Page:-
Climbing the peaks of Nepal, easiest himalayan mountain to climb, trekking peaks Nepal, mountaineering in nepal