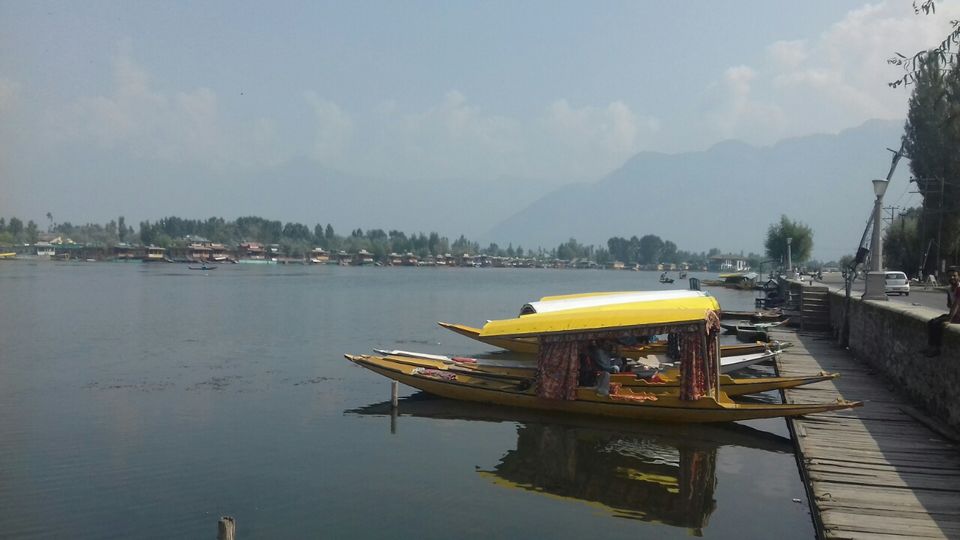 At times in our Mundane world, we try to do things which is out of our way and will give us some novelty. Carried away by same thought I signed myself up for this great lakes of Kashmir trek. (Never knew how ill prepared I was for the same)

Surprise No 1

I have paid cool 15 grand for flight ticket and another 13k for trek. Total damage done is 28k already and I am excited about my trek so I go ahead and share my trip details with a friend of mine. I can see his eyes getting wider and wider.

Aha. This look is that of awe and that of - "look at this guy. Enjoying his life" look.

Dude, there's curfew out there. Are you nuts.

Here comes realisation number 1. I calmly go to YouTube and see the video of shootout which caused it all.

Now my tickets and trek money is non refundable. I called up both airline and trekking company and they reconfirmed it.

Lesson number 1 (and most important one)

The only way out is way ahead. Once you are in something, Just go ahead and do it.

Shocker number 2

Next 7 days I have googled extensively about Srinagar and its beauty. Collected all images and framed an image of what I will see. My flight touches down at Srinagar airport. I met my two bong fellow trekkers there (Aniruddha and Ronojoy). We take a taxi and start moving towards city. The sight is totally different from what I had imagined. Barbed fencing on road, broken houses, military at every 200 mtrs, graffiti on walls saying - Indians die, Indians Dogs go back.

Lesson number 2

Expectation and Reality differs. Go back to lesson number 1.

Shocker Number 3

We were ferried at night (yes, at night) from Srinagar to our base campsite at Shitkadi. We reached there at around 12 30 AM. The familiar Himalayan chill greets me and I know I need to get into my tent asap. There I meet a bunch of enthusiastic trekker (Unaid, Shubhank and Ankit). Next morning the beauty of campsite reveals itself and my heart skips a beat. Soon we were briefed about trek by our Trek Lead - Suraj (nicknamed captain America). At breakfast met remaining folks - Faizan, Abhilash, Ankur and Mrudul. Trek starts around 9 am and I am totally excited to get the day done like a shooting star (I saw way too many a night before). 30 mins into trek and I am about to turn from shooting star to one of many rocks en route. My heart pounding, heavy breathing, legs trembling. Shocker number 3 - I am not at all ready for this thing.

Learning number 3

Assess your readiness genuinely before you dive into something. (And again go back to lesson number 1)

Surpises galore.....

Guess once I have acclimatised myself and got used to trek routine, shockers disappeared and were replaced by surpises. Himalaya can be unforgiving yet extremely fulfilling. I have surrendered myself  for next 8 days in its lap and allowed it to sooth my soul. Heal me and lift my sipirits up. What do You want Himalaya to do for you is your call....

Listen to your calling. Is Himalaya calling you too?