So, in December 2011, after the instant '5 minutes decision', when I packed my bags and set out of my door for an adventure, little did I know what adventure awaited me. After two nights of a rough train journey without a proper ticket, from Bangalore to New Delhi, a night's bus journey to Jammu, and another 10-12 hours of traveling by car, I arrived at my definition of peace I have ever seen in my life. Kashmir. A state that has witnessed 30 years of violence and conflicts, with uncountable days of firing and bloodshed, hearts filled with sorrows and eyes full of tears, not to mention the rude winters that shut down half of the state operations, yet the most beautiful place on earth I have ever laid my eyes on. I undoubtedly agree with the one who named it as the heaven on earth.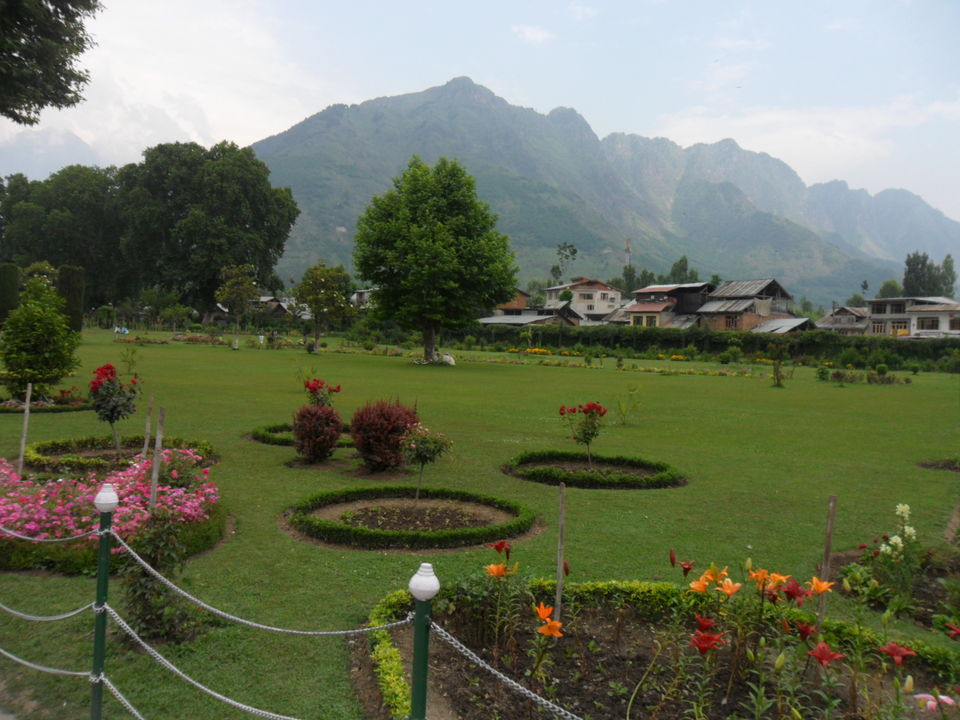 I was accompanied by my partners in life and death, Abid and Samir, who were Kashmiris and were my best friends too. And that night in their house, we planned to set out for Gulmarg the next day. Gulmarg is a town best known for the Gulmarg mountains and the scenery surrounding it, not to forget the famous snow sports that attract tourists from around the world to this amazing destination.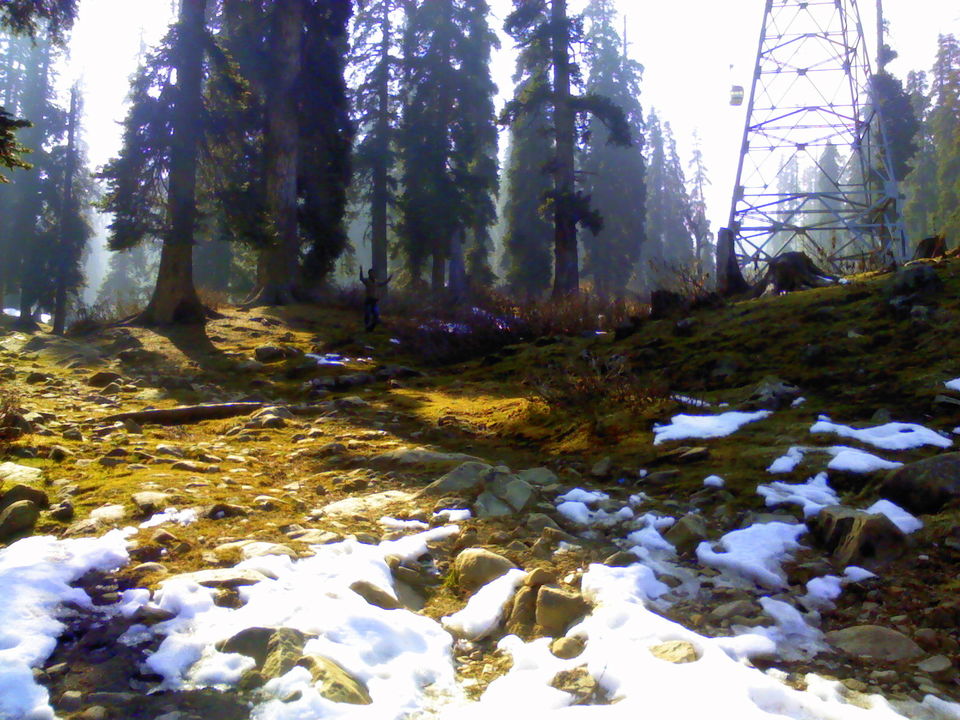 We left home early morning and it was my first experience of such a rude winter but my feet followed my heart through the harsh path towards the mountain top which could have been easily reached through a Gondola (a cable car) which my untamed curiosity did not allow me to take. It was a pretty easy walk to the starting point, and I was overflowing with excitement when I saw the sight of the mountain that would host us for a good 3 hours or more. The tall triangular pine trees that covered the mountain seemed to welcome me to their territory blowing cold breeze onto my face. The enthusiasm kept me moving ahead of my two partners who had been to Gulmarg all their life, whereas I was behaving like a kid who is getting to walk by itself for the first time. I kept running up the mountain, and was warned by Abid that I could soon be tired and will run out of energy to climb down. I should be taking a slow pace. But was my heart ready to obey that?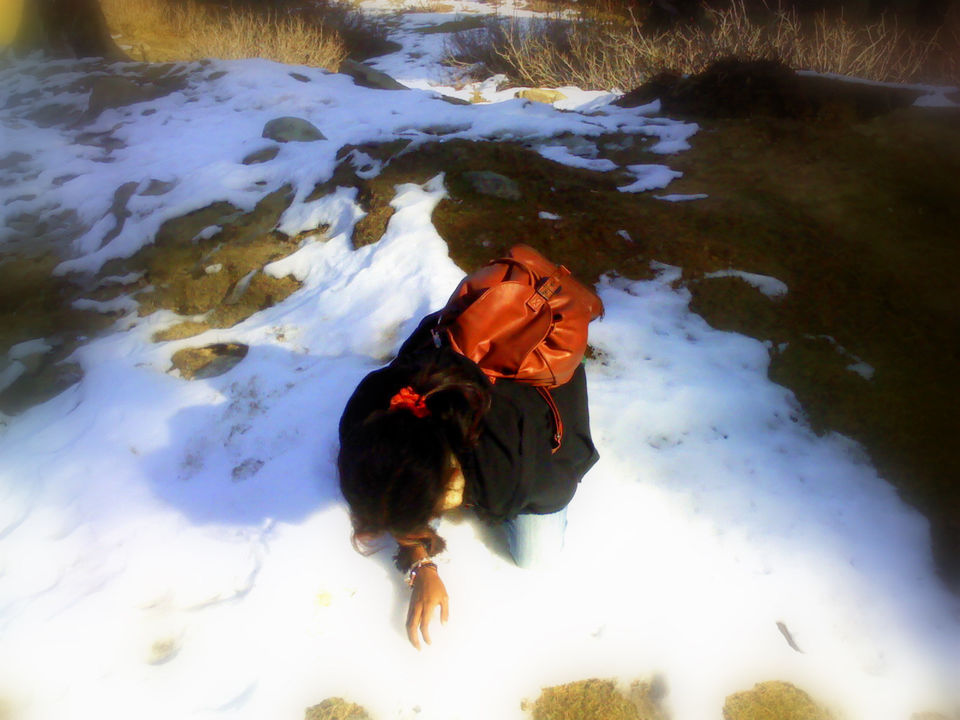 After 40 minutes of walk, I saw it. My ever first sight of snow! I could not take it anymore. I ran fastest as ever up the trail and technically fell into the wide white arms of snow that covered Gulmarg mountains. Of course after the entire wait, I sure do deserve that. I literally ate the snow and I realized that my hands were numb enough to cry at the cold, or maybe my inner love for this place has made me immune to it. Such amaze!
I was mesmerized by the beauty of the mountain, the snow that rested upon the soil and the tree tops, and the cottages of the people living on the mountain, showering greetings to the Sri Lankan girl and the Gondolas that flew above our heads, in which the people were waving at us, who were to reach the destination before us.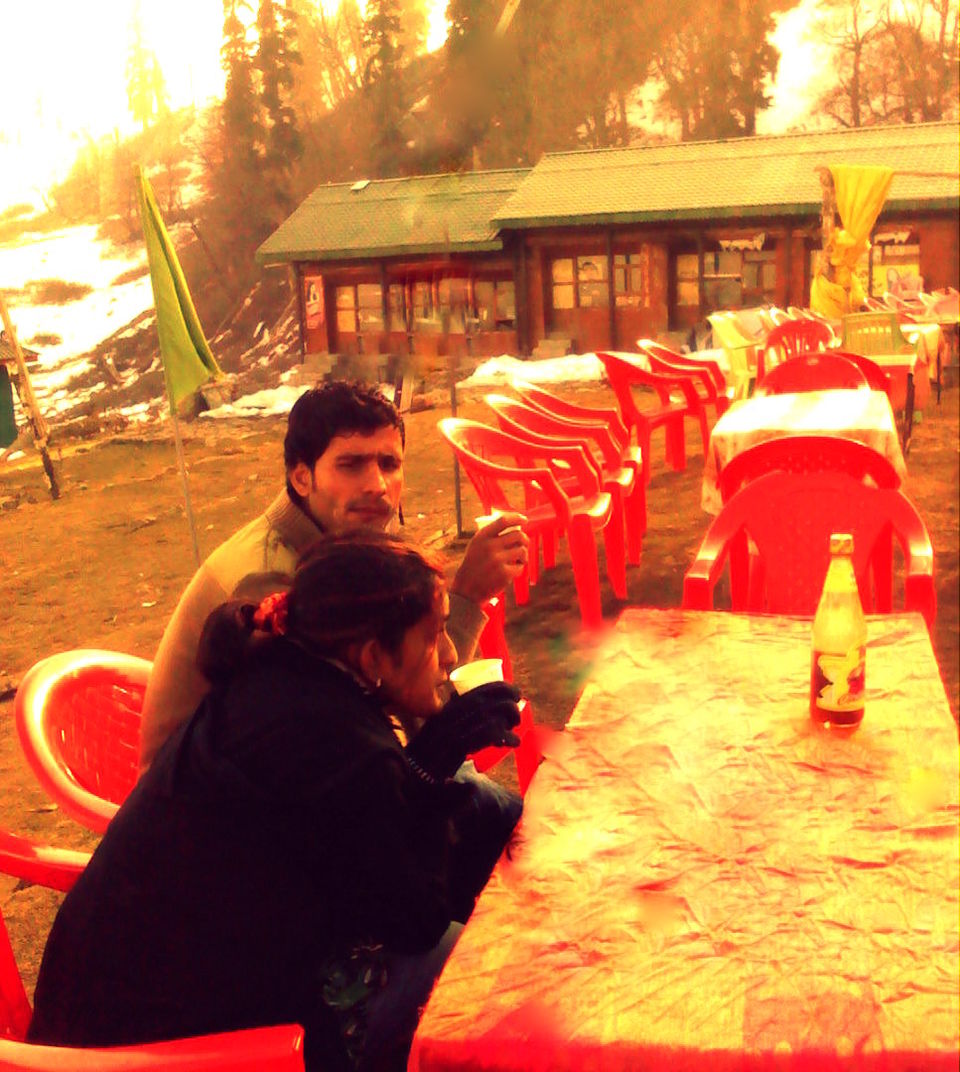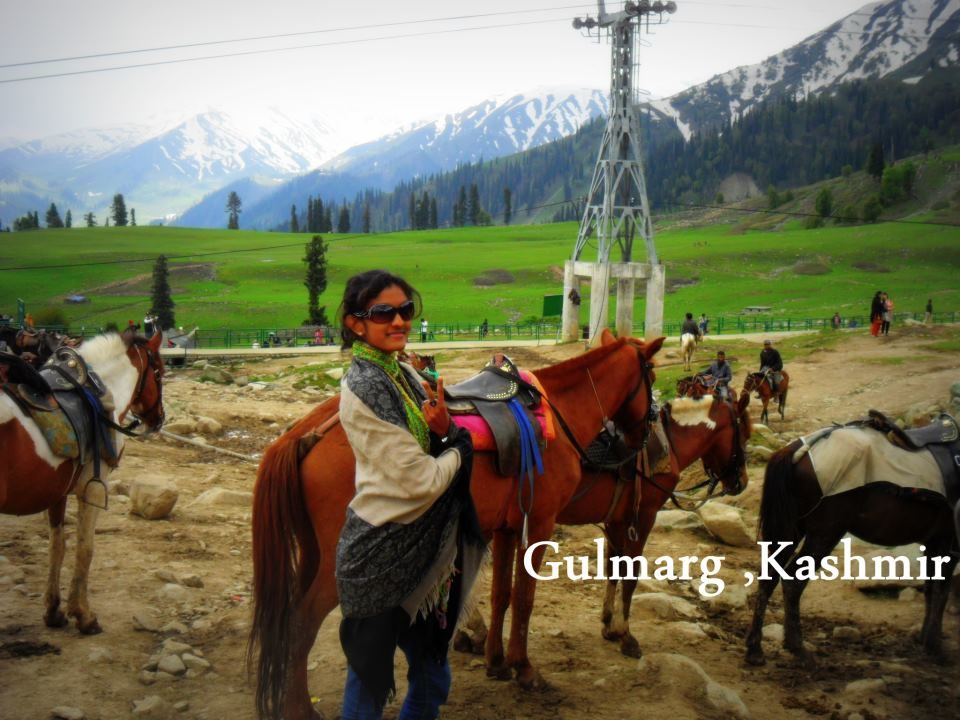 The initial need that I had to reach the top had now being overtaken by the amusement of being on the track-path and sitting down at the cottages, having Nun chai (salt tea- Kashmiri tea). After a long journey up the mountain we finally reached. I could tell by the beams of sun that landed on my face, a reward for making it up so far. It was the most miraculous feeling I ever had, maybe it was the reason I was brought to India, to watch the blue skies kissing the mountain top, which was in the veils of white snow. I felt that I was on the peak of the world, and everything else is below my feet, and no one can reach me. I could see people climbing up below, like tiny dots. They would reach anytime soon. The feeling was so magical that I had not realized my palms turning red, with the unbearable cold that my body was exposed to for the first time in my life. Blood ran up to my top layer of paled skin to fight the strong breeze against me, but it was not powerful enough to kill the smile on my face out of the happiness. Surprisingly, Abid was not scolding me for not bringing proper winter clothes. Instead he was beaming, with a broad smile on his face that touched the corners of his ears as he watched me gradually picking my breath. He was equally happy as I was, to have been the pioneer to bring me to Kashmir, which till now has become a home than any other to me and will always be.