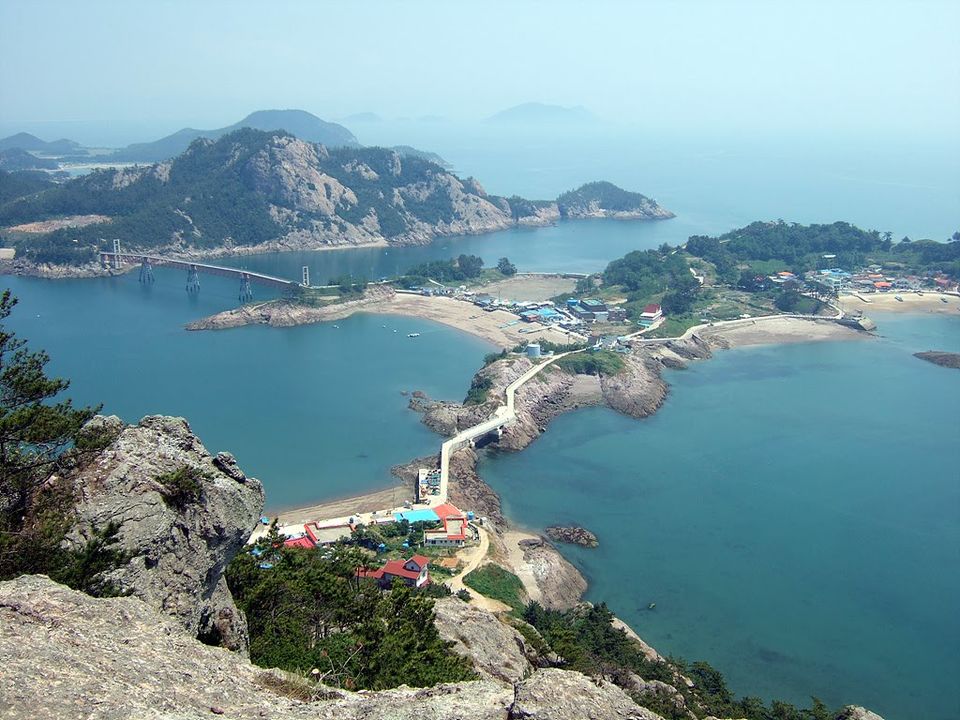 Gun-san has everything for everyone. Wonderful sceneries of sea from the islands, series of mountains, well-designed buildings with such modern touch in Wolmyung-dong, and vibrant nightlife. This city is also rich of historical sites.
Visiting this city is considered necessary for everyone who visits South Korea. Reaching this city is very easy by train or bus, before taking a cab to the downtown for approximately 30 minutes. Gun-san is also popular for its international harbor. Many tourists love to sail along the hundreds of islands—whether they are inhabited or uninhabited—which promise the remarkable natural beauty of Gun-san.
Of course, Gun-san has a lot more to adore. Try visiting Wolmyeong Park. While it is very accessible, this is also the place for everyone, whether they are kids, elder people, or young couples to spend romantic moments. This park is flocked by many tourists, especially in spring. The hampering of cherry flowers is like the heaven on earth.
The next important thing about Gun-san is the typical Japanese homes in Sinheung-Dong. Those lovely houses were built for employees of Japanese fabric factories, during the Japanese invansion in South Korea in the beginning of the 19th century until the end of the World War II. Those houses were rich of historical stories as they valued very high, thanks to excellent exterior which is balanced with the beautiful indoor garden.
Other historical sites which are very well known among tourists, as well as movie and drama producers is Jinpo Marine Park. It was the place where Korean army were battling against Japan during the invasion. These days, this park exhibits many military equipment in various types.
Japanese style is also seen clearly in Dongguksa temple as visitors can notice its Japanese windows' style on the exterior.
General's Son
South Korean is one of the most productive film producers for decades. Yet, 90s is the time when Korean dramas and movies were mushrooming. One of the most successful ones was The General's Son. This box-office movie revealed a story of South Korean boy who lost his mother. His hard life led him to a hard life as he grew up and became a gang leader, protecting street vendors from Japanese's Yakuzas. We can easily imagine that the scenes of the movie were shot, mostly in Gun-san, specifically in Jeonra-do.
"Tazza 2: The Hidden Card"
The first sequel, "Tazza: The High Rollers" was such a huge success in 2006, in which it urged the producer, Sidus FNH, to produce its sequel. The sekuel was based on "Tazza: Hand of God" comic series, which showed off the old-city setting as the story background. Again, Gun-san old streets were shown mostly in the movie.
Many Gun-san popular venues were also used by the producers of other popular Korean movies like "The Attorney" and "New World", and one popular MBC's Korean drama "When a Man Falls in Love" in 2013.
Without doubt, Gun-san is not only the best place for historical drama and film shooting scenes. This is also one of the best venues to visit, especially for those, who are eager to know about South Korean history.