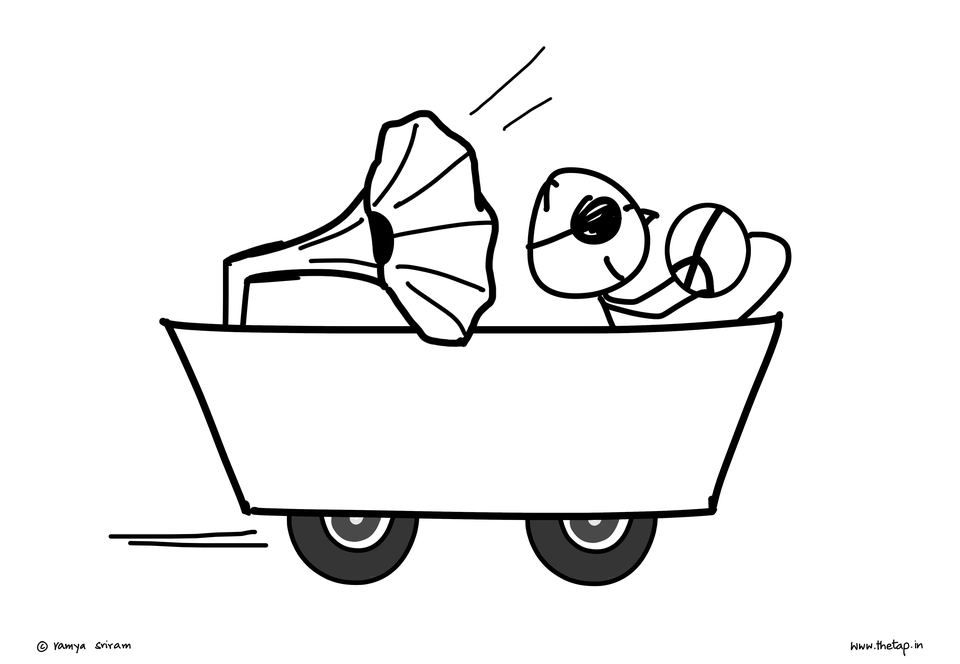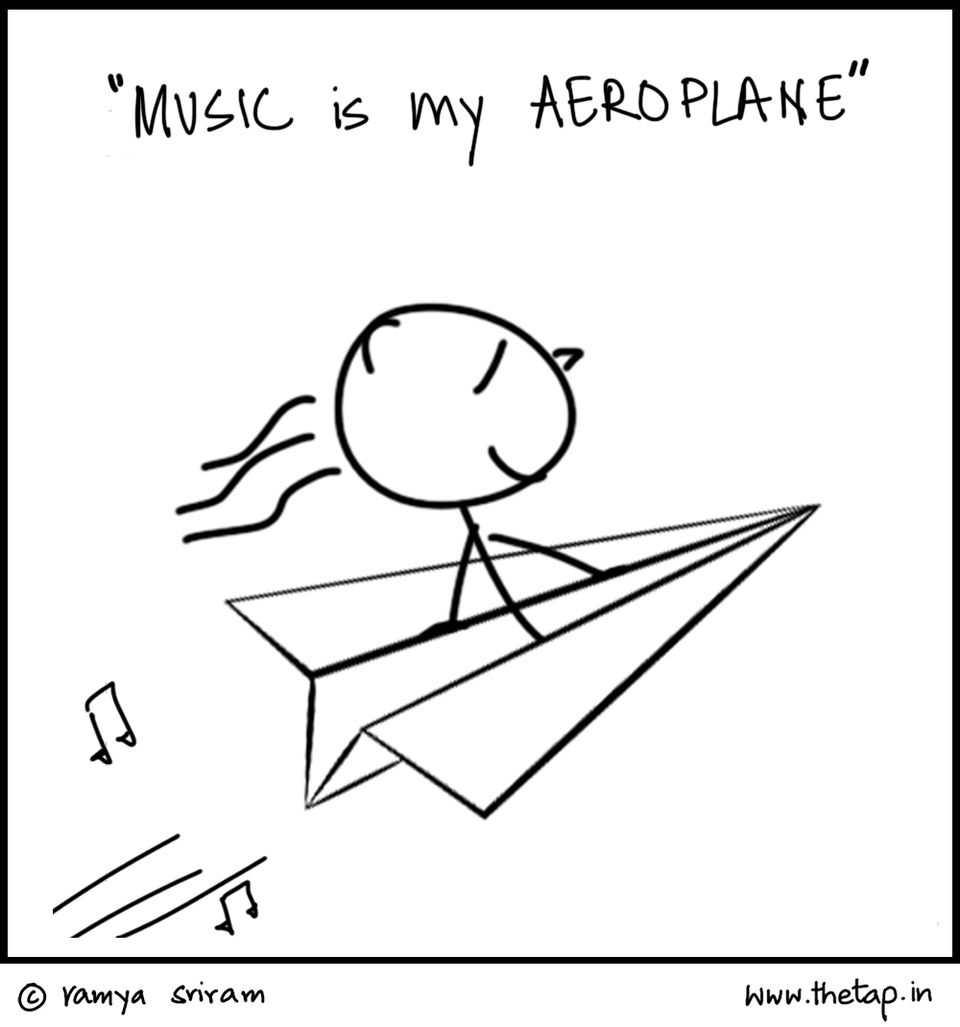 A list of 35 carefully hand-picked songs (in no particular order) that make you headbang, move to the beat and sing out loud in public places. Great to have on your playlist while in planes, trains, buses, cars, bikes or just on your feet. I aimed to list 20 tracks but clearly I couldn't stop. I'm sure I haven't covered a lot of great songs out there. So leave your additions in the comments!
1. Cheap Trick - Mighty Wings
The OST of a film all of us have watched and loved! I simply cannot listen to this song without feeling a rush of energy - just like the 'Oooooh' at the beginning of the song.
2. Eric Clapton - Bad Love
I heard this when I was in school on the big brother's tape and that riff has stayed with me ever since.
3. Eagles - One of these nights
Smooth guitars, smooth vocals, and perfect with the mountain breeze in your face. Listen to it here.
4. Satriani - Summer Song
Instant energy supplier! Recharge for the next long hike or motorcycle ride.
5. Extreme - Get the funk out
Horns, drums, bass, Extreme's really funkin' it up on this one. Best to sing out loud to unsuspecting inmates of dorm rooms and hostels.
6. ACDC - You shook me all night long
Now there's only one thing I can say. That's right - holler!
7. Whole Lotta Love - Led Zepellin
A great song for the highway, with enough scope for headbanging.
8. Kansas - Carry on wayward son
The quintessential anthem.
9. Stevie Nicks - Edge of seventeen
Having listened to this song umpteen times while on roadtrips, especially on hot summer days, with an expanse of orange grass on either side, it's my go-to song when I don't feel like listening to anything else.
10. Bon Jovi - You give love a bad name
A song you can't resist singing along to. And perhaps one that even your stranger fellow travellers will know. Leads to making new friends!
11. Police - Every little thing she does is magic
Needs no explanation.
12. Yes - Owner of lonely heart
Springs in your feet.
13. Spock's Beard - Crack the big sky
A song that literally cracks the big sky open! Going through a maze of ups and downs.
14. Queen - I want to break free
Listen to this while travelling, and soak in the victory of having broken free!
15. Dire Straits - Lady Writer
It's surprising how much power this song carries, given its clean guitars and gruff, almost-spoken vocals.
16. Dave Matthews - Grey Street
Sit in that train or bus, plug in the earphones and shut the world out with this feel-good, evocative song. Goes well with waking up in a new place and a cup of warm coffee.
17. Coldplay - One I Love
Matches the rhythm of a train - going, going, going..
18. Deep Purple - King of dreams
One of the older ones, but brilliant as ever.
19. The Doors - Love her madly
The bassline gets into your head and sticks there.
20. Aerosmith - Pink
Breaks the monotony of typical rock anthems with a harmonica. Inspires you to bring on those funky (or goofy) moves by the beach and quickly get into Hawaiian shirts and grass skirts.
21. Boston - More than a feeling
A classic.
22. Toto - Make Believe
A refreshing keyboard riff accompanied by some great vocals and slightly wistful but happy chords.
23. Bread - Down on my knees
This one's my jogging song (ironically, given the name).
24. Def Leppard - Let's get rocked '
Life's a party!
25. Run like hell - Pink Floyd
An incredible intro, urging you to go faster as it picks up. A great song to plug into as you walk among the neon lights of a busy city square.
26. Kinks - My Sharona
I dare you to play this in a roadside dhaba or restaurant and watch everyone turn into percussionists with the tables, chairs, plates, belans and what not.
27. Mr Big - Never say never
I struggled to pick one from the 'Lean into it' album, which is a 'do-not-delete' from my iPod.
28. Guns N' Roses - Paradise City
For all those who want to go where the grass is green and the girls are priddy.
29. Doobie Brothers - Long Train Runnin'
Too many to pick from, but this works decently all the time. Others are Echoes of Love and China Grove.
28. Roxette - Joyride
C'Mon, join the joyride, indeed.
29. Fleetwood Mac - Go your own way
Moving on.
30. Europe - Cherokee
My favourite from The Final Countdown album!
31. Rush - Fly by Night
Uplifting chords and a pitch you repeatedly try to reach but fail.
32. Steely Dan - Kid Charlemagne
33. Alan Parsons Project - Games People Play
When all the psychobabble gets to you and you need to shut out co-passengers.
34. Blue Oyster Cult - Don't fear the reaper
You can play this on loop forever and ever.. it's one of those never-ending songs. And it fits comfortably into the background... perfectly unintrusive.
35. Bryan Adams - Getaway
Partly because it's a great song with great lyrics, and partly because it means so much nostalgia for those who've grown up on Bryan Adams.