There are those who say that humans are inherently selfish and evolutionarily programmed to make decisions that serve their own interest and ensure their own survival. Yet, evolution doesn't and can't explain why some people willingly give up on their future, their dreams and their life so that others can live.
One such human is Bagicha Singh. At a vulnerable age of 81, when all you care about is a peaceful and dignified exit from the world, Bagicha Singh prefers to serve the nation through his unique walk of hope.
Singh has been walking all over India for the past 22 years in a hope to create awareness against corruption, smoking and consumption of alcohol.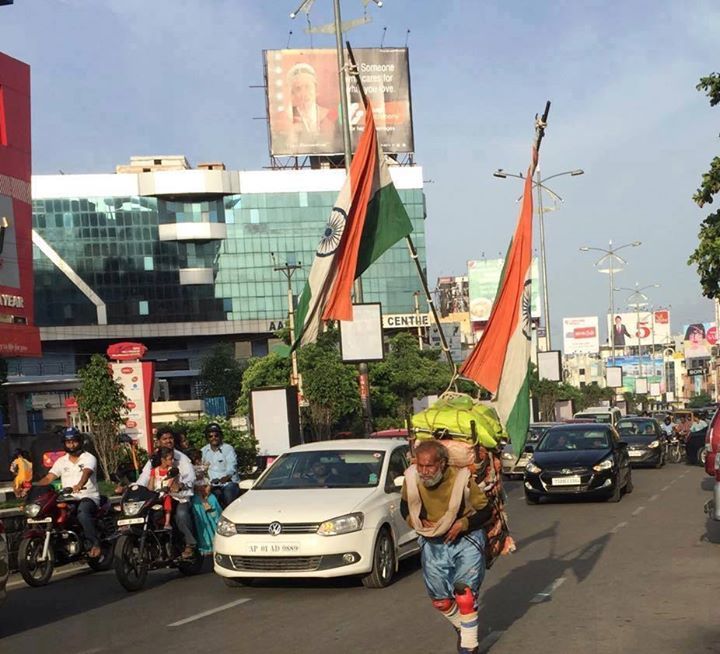 He has already completed 21 rounds of India and has now undertaken his 22nd expedition.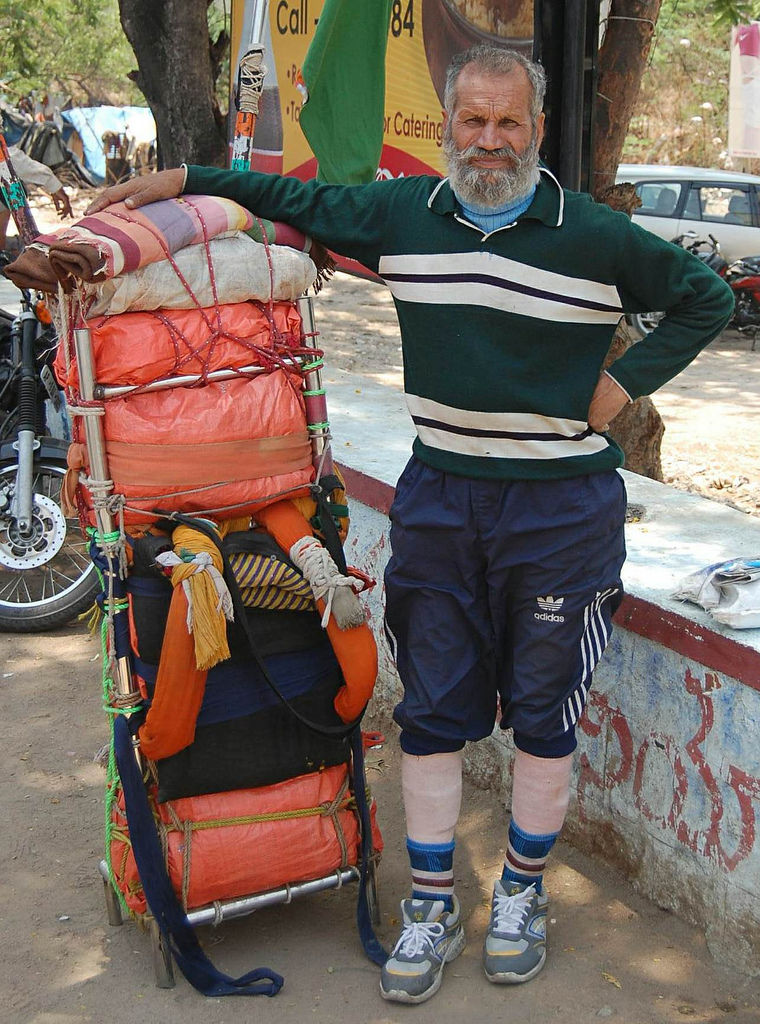 Bagicha Singh is from Panipat and he started his non-stop journey (from Jammu to Kanyakumari) in the year 1993 and since then has never returned home. As a true testament to the selfless love he has for the country, he carries 2 Indian flags.
He has till now covered an unbelievable distance of 5,60,000 km and acknowledges Subhash Chandra Bose and Bhagat Singh to be the reason behind his motivation.
Never miss another travel video!
His journey teaches us that if you wish to see a change in the society, then enter the public sphere with a the goal to serve the public and the determination to stick to that goal no matter what adversities come in the way.
His existence is a reason for celebration and inspiration that a man of such conviction and principles is among us.
As citizens of this country let's prevent the flame initiated by Singh from being snuffed out. Or to help it burn more brightly. Share about his great story with as many people as you can. He is someone every Indian should be proud of!