The mornings are busy in Kanyakumari. There are artis and wedding processions. There's constant inflow of music and I'm almost glad that the window is soundproof. But later it quiets down. This is a city of early risers and the sunrise is an important event.
The dried up hero of a butler at Balaji Lodge is better known as Shubhankar Rai. His brother is an ukeel (lawyer). I immediately spot the Bengali in his Hindi and say as much. Since then he's lived up to it and shown me the perfect kind of attitude (modeled on Uttom Kumar probably).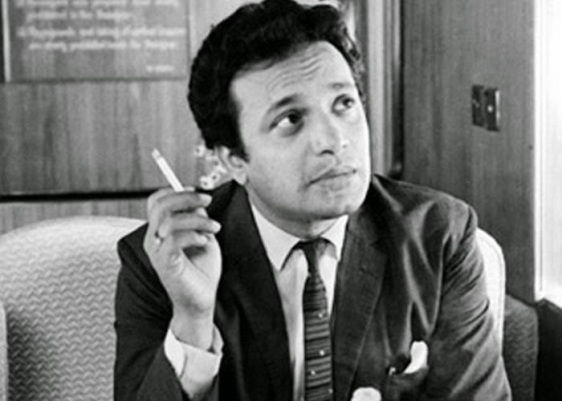 He can be seen decked up at night in an embroidered shirt, making his last rounds before he goes out to make better use of his time. Shubhankar never makes eye contact. Instead he looks far into the horizon when he speaks to me. And always departs with a half-smile every time I say 'kalo chaa' (black tea).
Pabla finally turned up at around 3. She was supposed to reach by 11 but a transportation strike in Kerala gave her a lot of trouble. She trotted into the room with the biggest backpack I have seen so far. Looks like her bag agreed with me. A seam on the right had snapped revealing clothes that threatened to burst out any minute.
She is from Agra but has been away from home for work, and has now quit her job to travel. She's another one of this growing community of people in India – those who bail on settled office going survival.
In the evening during a walk through the fisherman colony, I spot several speakers erected at different gully corners blaring out foot tapping music. Different gullies, different celebrations – weddings mostly. August end seems to be the season for that.
The fisherman colony is a maze of tiled lanes running downhill from the road behind out on to the beach in the front. The lanes go every direction – left right, straight, down and you end up at someone's door once in a while but eventually tumble down to the sandy ocean front. That's a wonderful thing about all beach cities. Almost all walks lead you to the ocean. A window to the world beyond reminding you everything ends sooner or later.
I try to fix up a boat ride with the fishermen for the next morning. I only find banter. First there's the hilarious gesturing from my end to get my point across. Life here is turning into dumb charades – "I (point) sit (squat) boat (point) and go (point to sea)." This is followed by a few stares and some laughter.
One of them understood on the 5th try. Then they spent some time explaining that to each other and then they forgot about me and the conversation carried on. Eventually when I asked again, all of them tittered away baring their pan masala stained teeth. And then finally one crosses his wrists into an x and says 'police'.
Later in the evening at 9 or so, I run into Ravi and his entourage of friends and accompanies. After some gesturing here, he's already figured out I'm talking about the sea. I must be getting better. But no he's talking about the ferry to the Vivekananda memorial.
Then I again say boat and fish and pretend to fish. Ravi understands little-little. Both Hindi and English. He says 'Gents' very loudly followed by something in Tamil. I ask 'only gents'? He nods. Then I ask why? And they all laugh in a kind of giving up way. Like I must be kidding now. So far it's a no show on the fishing plan.
Ravi asks "which country?"
"India only."
Again he asks "Which country?"
"India da." I am now trying to fit in scrapes of Tamil I know to make him understand better.
Now everyone giggles. Then I say "Dilli" and there's relief and understanding on Ravi's face. "Dilli? Aaah!"
Then there's Punita aunty in her purple house on the beach. Where you can look into the living room, the corridor to the bedroom and the kitchen from outside. Ajith, my neighbor in Delhi, taught me Akka. I call out. She comes walking with recognition on her face. She had forcibly helped guide me the long way back to my hotel earlier that day. She was convinced I would lose my way if I return from where I had come.
Now at night I'm here to ask where I can find best cheap non-veg food here. Almost on an impulse, because I'm in the area walking aimlessly and I feel like talking to someone. Non-veg everyone understands.
Before I know what's happening, an auto has been hailed down. Two other akkas and their children are peering out at me. Punita is explaining my requirements to the Auto walla as I frantically call Pabla who was loitering just round the bend, checking out Our Lady of Ransom Church. Her phone is busy.
So I get bundled away. Too late to say no now. Off to Hotel Afzal, right at the main road, somewhere near the railways station T-point. But to no particular delight. Food is rather boring in Kanyakuamri. It's designed for tourists. There's a clutter of vegetatian eateries serving Bengali, Marwari and south Indian food. Fresh, cheap and tasty food but nothing new.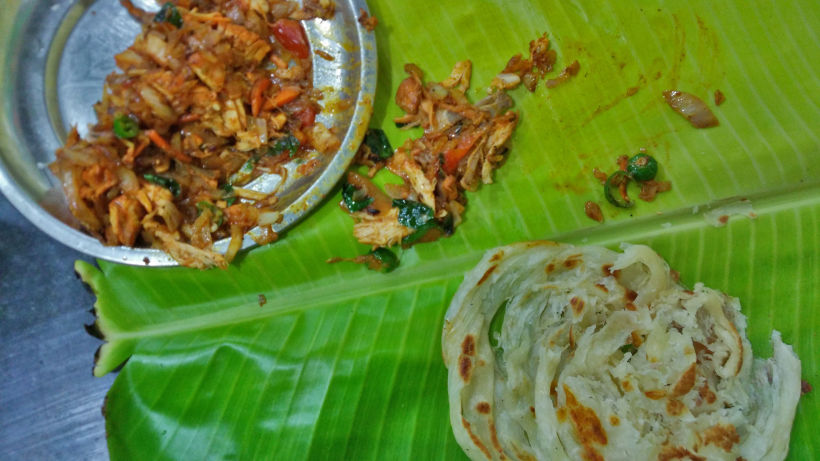 At Hotel Afzal there's chicken chilly and parota. By the time I'm halfway through, Pabla arrives at the scene. But she's not thrilled with the menu. She's a vegetarian and there are plenty of better options closer to where we stay at Middle street.
Follow to get a notification when I publish the next post on Tuesday (15th Nov)