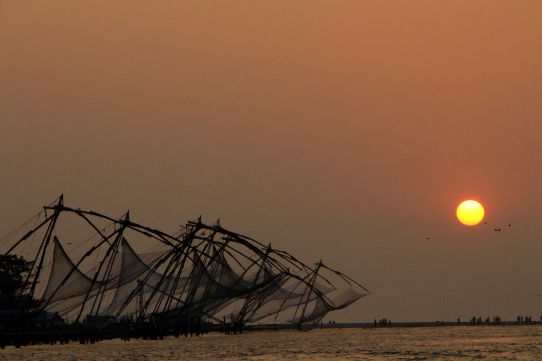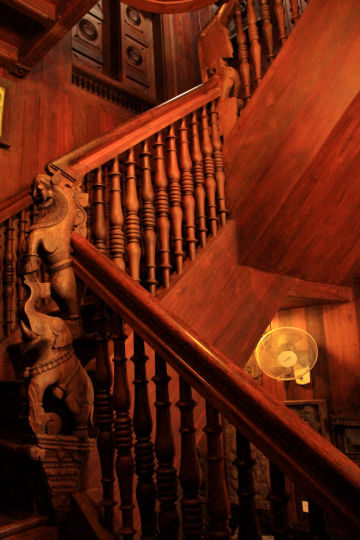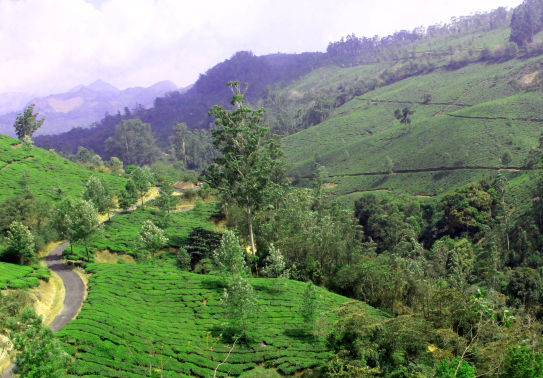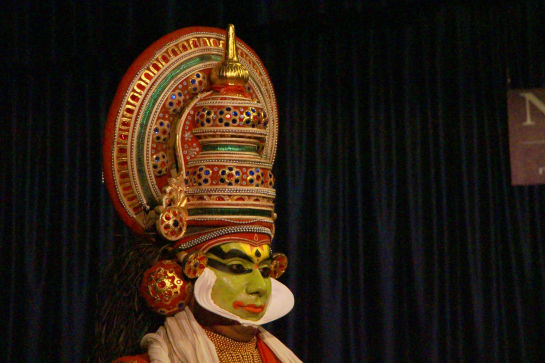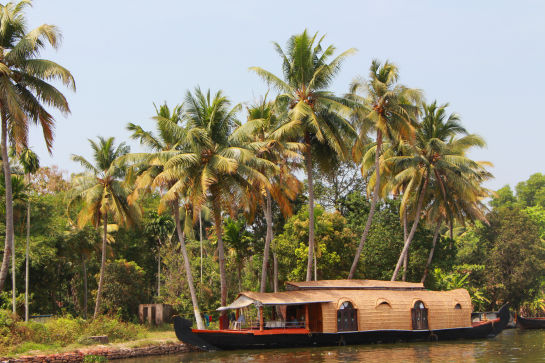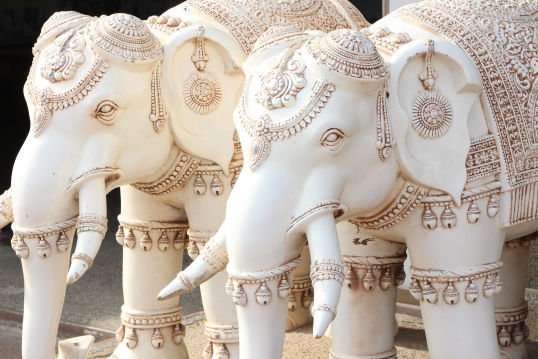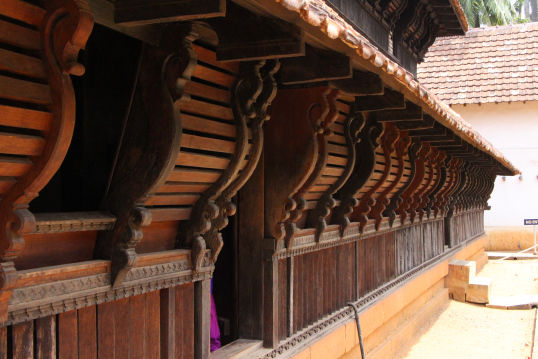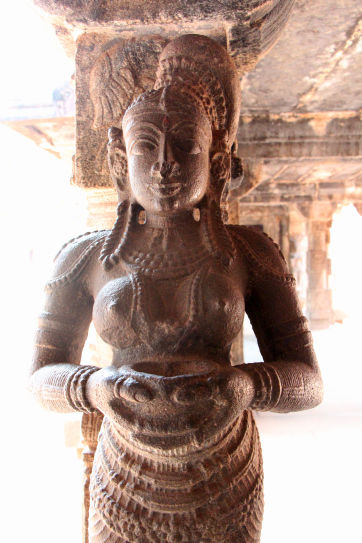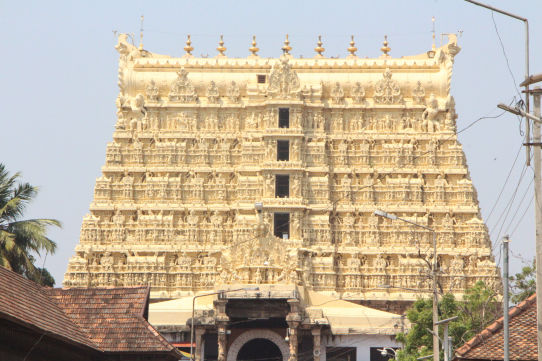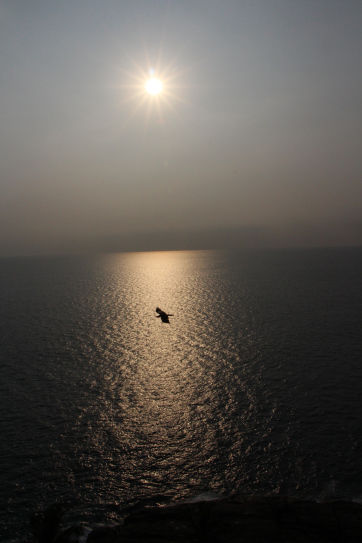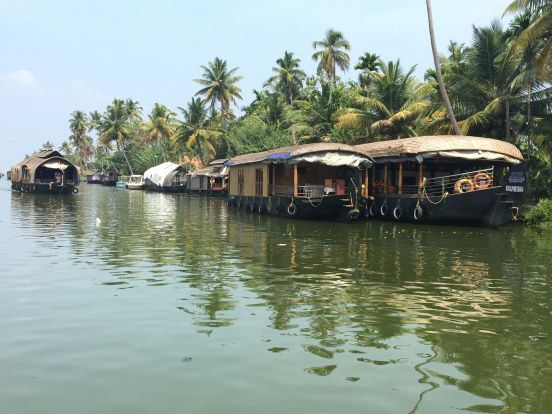 Mom wanted to visit Kerala since a year and half now and we had made plans to visit a lot of other fancier places like Bangkok, Muscat, Singapore but not Kerala for once. One fine day I told her we'll go to Kerala later this winter and her smile would make anyone want to plan this trip.
Kerala is a small coastal state in the South of India. Kerala is popularly known as Land of Coconuts; which is where the name might have been derived from. In Malayalam Kerameans Coconut and alam means location. Kerala is covered with lush green coconut and banyan trees and has a green carpet of paddy fields spread in acres of land. I say God's own 'Good' country because people here spread warmth and feeling of being content. Here actions speak more than words, here courtesy runs in blood.
After surfing the net a little to know about Kerala, I quit and decided to explore the land as it comes. The thought of going unprepared was quite exciting. After a brief discussion with family we planned to visit Kochi, Munnar, Thekkady, Alleppey, Kanyakumari, Kovalam and finally the capital city Thiruvananthapuram over the span of 9 days and 8 nights.
Kochi aka Cochin – the queen of Arabian Sea, is one of the finest natural harbours in the world. It is major tourist attraction because it has been a major centre of trade and commerce with British, Chinese, Portugese, Dutch and other countries in past. People enjoy various sightseeing attractions like Dutch Palace, Jewish Street and Chinese Fishing net and few churches. The Folklore Museum is a must visit. It is a single man's collection of antiques and artefacts from whole of southern India. Evening are spent enjoying the sunset and clicking picture perfect photos of Chinese net by going for a short cruise.
Next day's travel left me mesmerised. Driving up the zig-zag roads to Munnar is just wow. Munnar is a hill station and a tea plantation hub. It is a marvellous symbiosis of natural and man-made wonders. Keep open the car windows and enjoy the endless spread of tea capped hills and cool breeze. Munnar was once a summer resort of the British government in South India.
Thekkady is one of the world's most fascinating wild life reserves. Periyar wild life sanctuary, spread over 770 square kilometres and more than 300 square kilometres is thick green forest is one of the tourist special place. It was declared as Tiger reserve in 1978 and has tiger population of about 46. Kerala Tourism arranges various programmes for embracing the wild life here. For some adventure and wilderness choose late night Jungle scout where in you'll be accompanied by an armed man and a guide. One can enjoy number of spice plantations, know about their Ayurvedic & modern applications and elephant rides too. Thekkady showcases the traditional dance form Kathakali and fighting art Kalaripayattu. They have daily shows which spread light on these forms of performing arts. This is one of the best places to get Kerala massage.
Destination 4: Alleppey, the Venice of the East, is half a reason why Kerala is known as God's own country according to me. It is situated 6 Feet below the main sea level and people here have a very different way of life. The town is located at the back water and this is a big source of water for livelihood here. Royal and grand house boats cruise through the back waters. Choose small boats later to enjoy the inner town of Alleppey. It is beyond beautiful; it is beyond the concrete life of modern world. Want to see natural green carpet? This place is one of the best examples to see the same.
Our next destination was Kanyakumari, the tip of peninsular India. Kanyakumari is a part of Tamil Nadu state but was attached to the state of Kerala in the past. This place has rich history attached to it ranging from being named after goddess Devi Kanya Kumari, sister of Krishna in mythology to modern history where Swami Vivekananda practised his meditation and then spread the knowledge of spirituality. Kanyakumari enjoys superbly scenic sunsets and sun rise. Tourists from across the world visit this place to enjoy the sights here. Kanyakumari has tourist attractions like Kanyakumari temple, Suchithram Temple, Vivekananda Memorial, Triveni Sangam and my personal favourite Padmanbhapuram Palace.
After travelling so much, getting pampered on this beautiful beach side place it all that you'll look forward to. Kovalam is one prime beach location with water clearer than many places in India. A dip here would help one rejuvenate. Swim in the picturesque Kovalam beach viewing the spectacular sun sets below the horizon. Lighthouse and the beach attached are really fascinating.
The capital city, with one big name 'Thiruvananthapuram' was our last destination. It has history and traditions dating back to 1000 BC. It is the location where world's richest temple is situated. Visit Padmanabhaswami temple to find peace and adore the rich architecture of ancient India. Men have to wear a lungi and go bare chest to enter the temple premises. Enjoy the Kerala Fashion at its best this moment sighting variety of lungis and traditional sarees. I was super happy to don ang wastra and lungi. Other places to visit here are Napier Museum, Art Gallery and the city zoo. The zoo is home to animals like Lion, tigers, rhinos, various species of birds and reptiles.
Southern Kerala is a rich amalgamation of modern thoughts and great history. From modern development and becoming the first literate state in India to have saved history from 1000 BC, it is one of the greatest cultures. A place where people try and understand humans beyond language. Enjoy this place with open mind: enjoy God's own GOOD country.