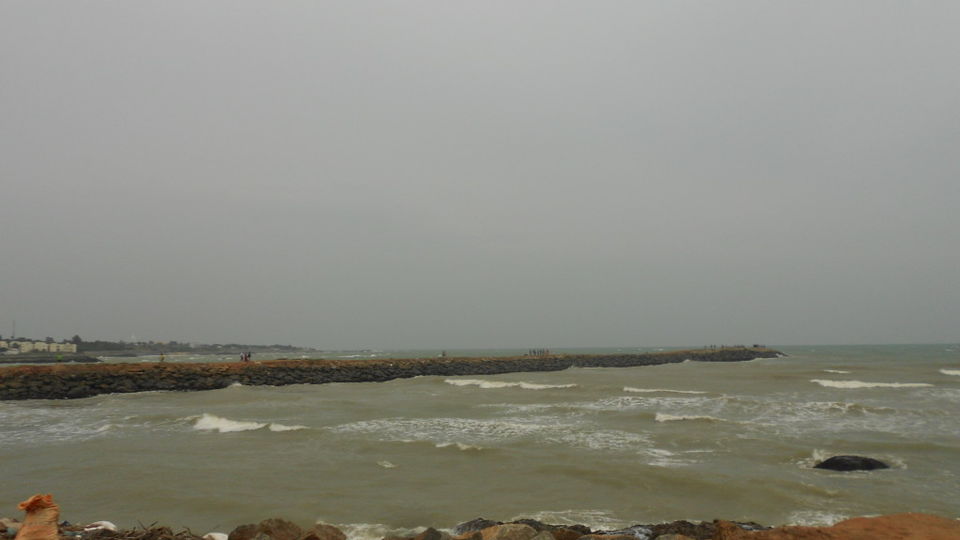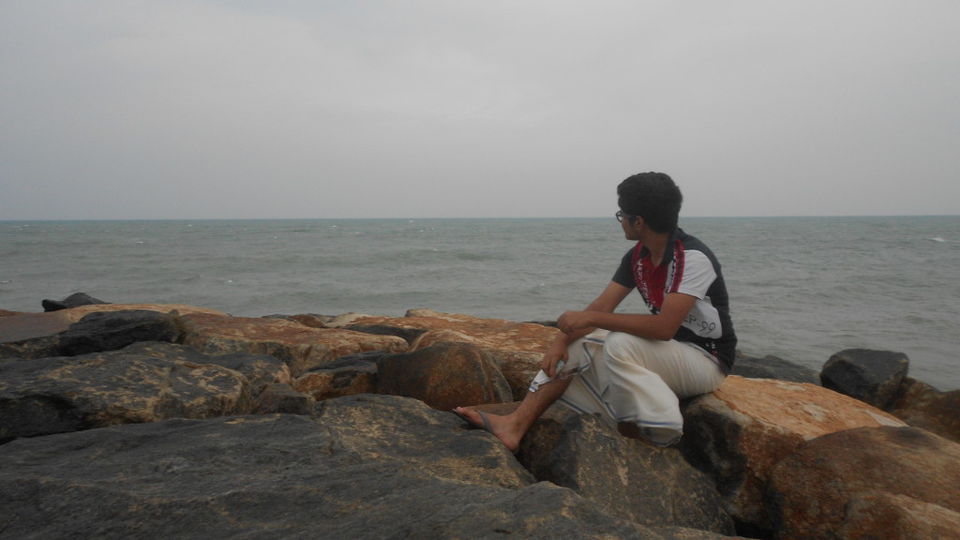 I dream a lot, every day, every night back to back and remember all of them. I sometimes find solution to a real problem, and sometime a loop hole I am never able to solve. Dreams are the key to success, the more dreams you have the more chances you have to succeed.
I was dreaming again, my car was speeding towards Kanyakumari and with open eyes, I was dreaming about all the things I always aimed to achieve. I always think about my dreams, I envision them, sometimes I can't say I can do it but I know it is possible. There are moments in you life when you doubt yourself, but then you have to trust yourself, no one knows what you are capable of, no one really knows what you can achieve. You just have to trust yourself.
This journey made me comfortable with myself, I had new thoughts, ideas and perspectives, some might be because of the spiritual connection I felt throughout these days. I slept throughout the route from Kovalam to Kanyakumari.
Kanyakumari is stunning, as soon as I reached the 'sangam', sun was setting down, charmingly smiling at all the cameras pointing at him. It is truly calming when you see, sun setting down over an ocean. Going below the horizon, allowing people to light their internal lights.
Slowly sky was filled with dancing stars, the wind, waves and these glittering stars, all together were just making a perfect evening.
Sitting on the rocks at Kanyakumari, I was thinking about about my past experiences, lies I have been telling to myself, making wrong choices at wrong times, I was thinking about the purpose of my life, what special plan are there for me which are completely made for me. Discovering my purpose, my plans. My father could have been a great professor, but he did't believed that it was possible for him, most of us choose our goals out of fear camouflaged as practicality and we never dare to ask universe again about it. We strongly hold the leash of our lives, going out and taking your chance and then to fail is certainly better than failing without trying.
This trip woke me up. I grew up more humble than I've been in the past few years. I was certainly a better person. I looked at my life, instances that made me proud of myself, moments that bought a smile on my face. I was also looking at myself, where I was right now and what might give my life a sense of fulfilment, a sense of happiness.
The answer was easy to find, travelling is the only thing which I can do for 7 days again and again bringing a smile on my face every time I start again, answer I figured out during this journey.
Kanyakumari was a life changing experience for me, sitting on the shore of Indian Ocean, the temples, breath-taking sunrise and sunset, winds and amazing food. I would certainly visit this place with a very positive memories.
This trip was originally published on The Indian Traveller