May 9, 2016
#My first Solo Journey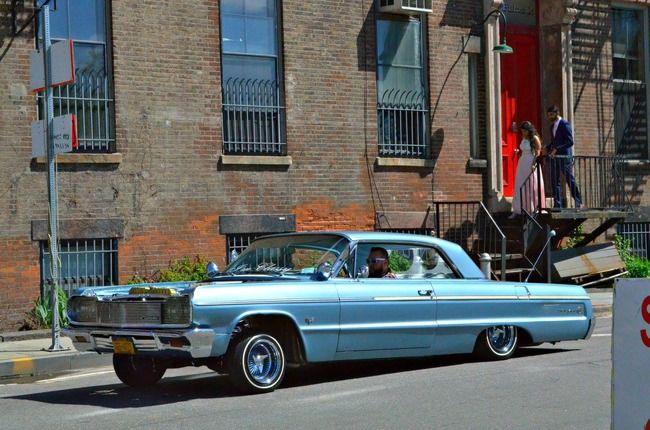 This is a story of an ordinary, average girl who gained theses qualities of accepting the uncertainties of life, to face the ups and downs in life by her own when she moved out of her comfort zone to make her fairy tale story. Since last few years, I had experienced the best days of my life and the worst days of my life, where I felt like I just existed without any purpose. Every time I was trying to get up from one situation, life was pushing me into the other worst situation. I got tired of everything; I had lost my confidence but I managed to remove those obstacles, stop squeezing myself into situations that did not feel right and I learned how to let go. The purpose of writing this story not because I want sympathy or appreciation. The purpose is, many people are struggling, suffering from some or the other problems. It might not make a difference to all, but it will make a difference to that one person who's suffering from such ups & downs in life.
After turning 25, like every other parent my mom-dad also discussed with me that do I have someone in my mind? And if not then, what are my FUTURE plans? They put ALL their points and at the end said to me: ''Always remember, for us, your biggest achievement is when you fulfill your dreams. But being parents, we need to discuss with you all these things also. ''They had shown trust on me that I would take an astute decision using my brain and my heart for my life. Sometimes I feel that my both grandmothers are too cool for my generation, and my grandfather is my best buddy. :)
When we were having this conversation in the home, the life experience of my 80-years grandmothers' said to me that:
''Never be dependent on anyone in your life for anything. You never know what are the surprises waiting for you in future. Be always that independent woman who would support herself in any situation, if required then to her family and yes at the end to the Society. If you would inspire at least one more person in your life with your journey, then you would feel grateful.'' Aren't they COOL for my generation? :D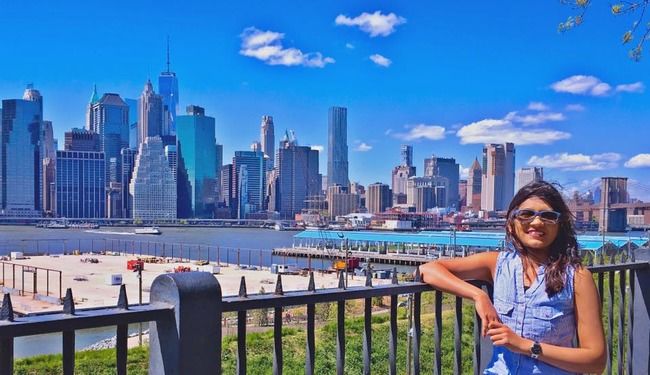 As being 25 meant "something" - even though what that something was supposed to be was yet to be figured out'' and I believe that there's a big difference between settling and being truly happy.''But according to the society, ''It's almost time to figure out everything and settled down in your life. This is one of the harder lessons I learned. The reality is that some people just don't get it.It's different and risky and for some, it's pretty shocking, so you can't expect everyone to understand what you're doing. You just have to suck it up, smile and know in your heart that what you're doing is right for you.
I believe that whenever you do something spontaneously, you hardly ever regret it. It gives you a rush; it brings out what you wanted to do deep down, and it gives you a better experience than you could have ever '' planned''. So I started planning my Solo trip while watching the movie at my friend's place on Friday night.
So after one week, I called my mom and said to her :''I just got my US travel visa, and I am going for my next adventure to New York ALONE,". This news was the second bombing from my side onto my parents. (Especially on my Mom, my dad is a very supportive for all my decisions :D ) I informed the same way when I decided to come to the Netherlands a few years before. So she started asking me that why do you want to do this traveling ALONE in an entirely different country? My mother might have accepted that I already created my home in the Netherlands, and that's why she forgot that I'm not living in my country and according to her point of view, traveling to America means going to the entirely different country. Only, when you live alone, do you see how strong you are when dealing with stressful situations.So I replied to her:''Mom trust me, it would be the most amazing experience of my life, and I would cherish it throughout my life, and I'm the brave daughter of a brave woman so let me do this please.''She managed somehow to keep her worries all aside and supported my crazy idea one more time AGAIN. :D
Since the last couple of years, I have learned that I wasn't obnoxious about watching a movie alone (except horror movies), eating at a restaurant without company. I didn't care about being lonely, about being scared, about looking like I didn't "have" anybody. In fact, I realized I was mastering the art of self-love and not self-obsessed kind of love. :D
I had two solid reasons to plan a solo trip in the USA.
1. I have already created my small little world in the Netherlands, but I wanted to distend my horizons a little bit more and to see how I could handle any unexpected and arduous situation when I won't have anyone to judge me, guide me and protect me.
2.I wanted to explore that each and everything for which I was afraid to do a few years before.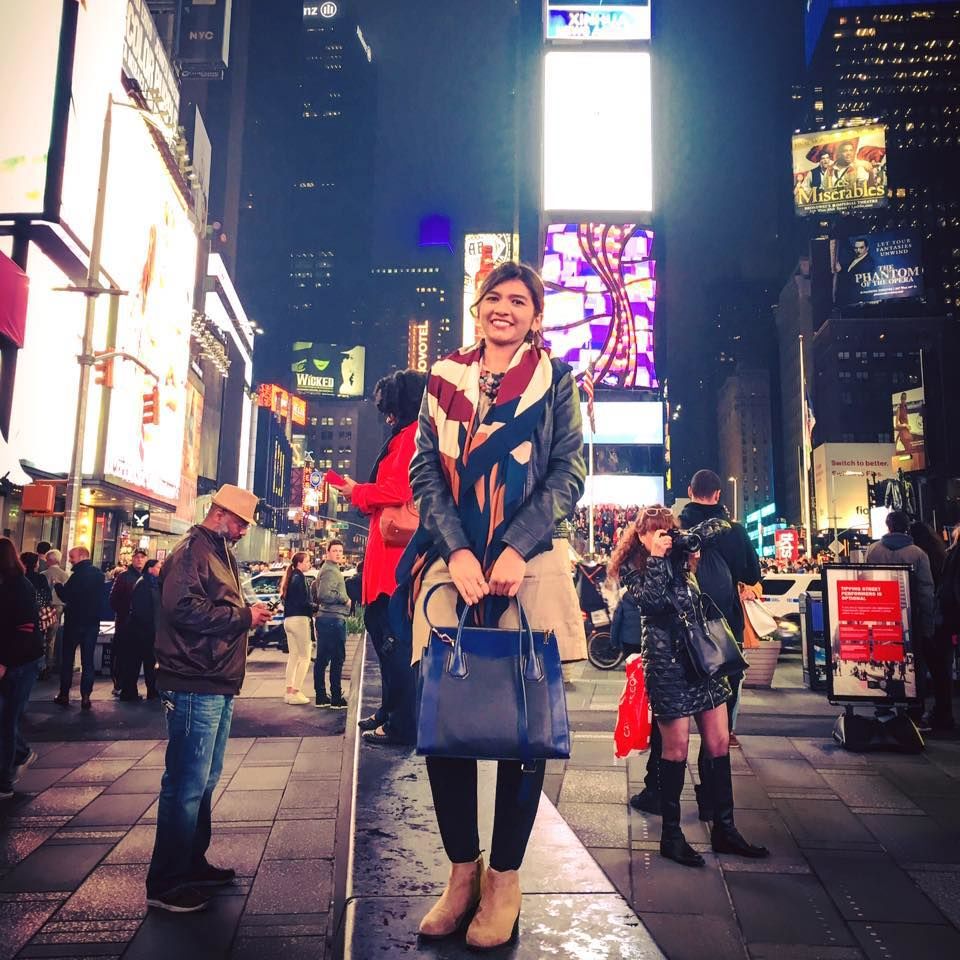 ''Life doesn't come with the instruction manual like for any devices.We are getting wiser only after pressing the wrong button of the instrument.And at the end, we are responsible for taking care of our device and no one else.The Same rule is applicable in our life also.If you take right actions, good things happen. If you don't, things don't happen. Nothing is going to be delivered to you on a silver platter. At the same time, you learn to create and spot opportunities around you — but it's you, who makes things happen. And you WILL make them happen.
So Weeks passed and the day finally arrived when I was leaving for my adventurous solo trip. And, as I passed the metal detector at the airport, all my fear and doubt vanished. It was replaced with this strong sense of knowing I had done the right thing.I bid adieu to my parents, got on my 7-hours flight and landed in the "concrete jungle where dreams are made of…" - I was literally in an "Empire State of Mind"!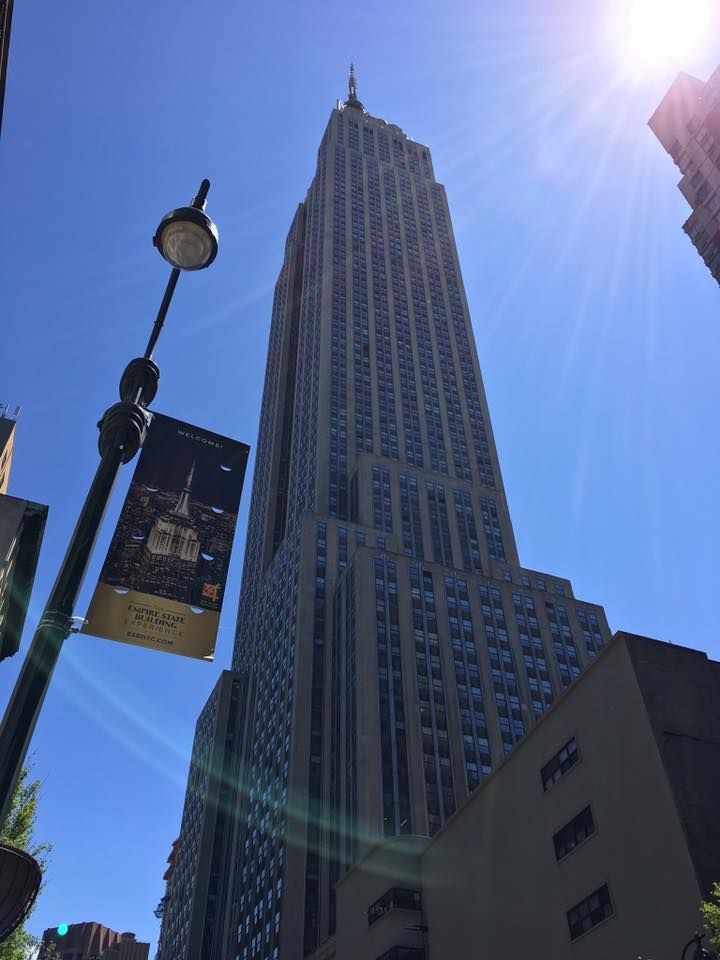 '' Zindagi mai kitna bhi try karo , kuch na kuch to chootega hi. So jaha ho wahi ka maja lete jao. '' the most famous dialogue of the movie YJHD and I followed it completely. Being able to wake up in the morning and decide on a whole new city to visit that day was incredible. I didn't have to ask anybody else what they wanted to do - it was entirely up to me and my whims. My whims took me to some incredible places!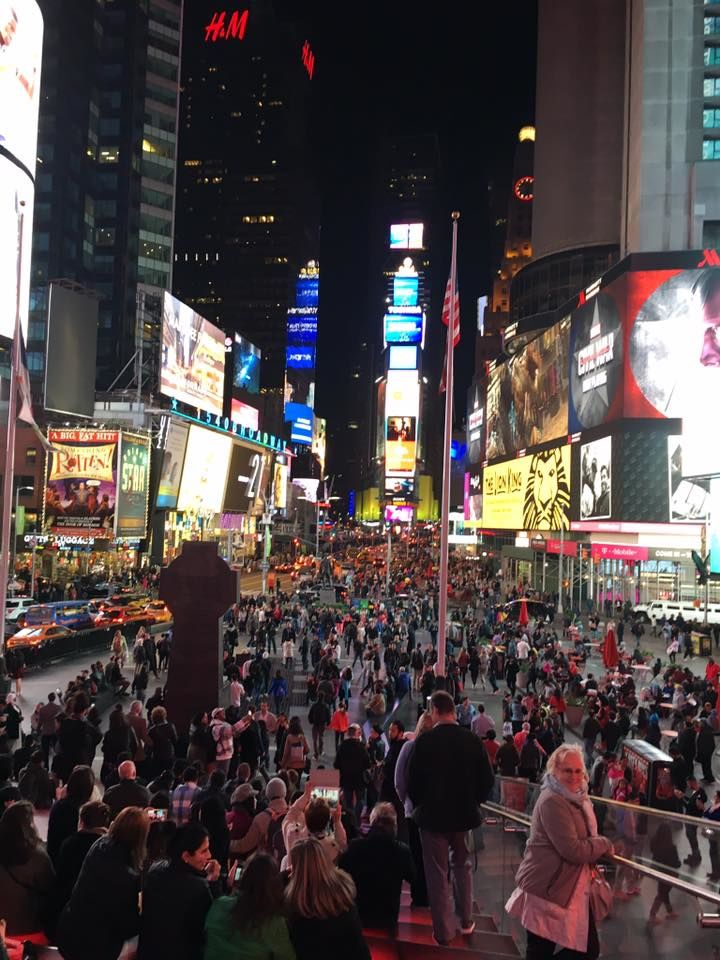 I was sitting in the busiest square in the world '' Times Square'' and even though I was feeling so content with myself.Without your friend next to you, chatting your ear off, you become totally immersed in the present moment.That feeling of sitting in the '' Times Square'' without checking the phone and just observing that expression on everyone's face says that '' yes, finally I made it'' is something I had never experienced in my life before. Those expressions on the face of 70-years old couple and 7-years old kid gave me an immense positive energy to look towards my life's journey and I successfully stored those expressions in the hard-disk of my heart which would never get erased by any viruses. I discovered those hidden little gems within the city that people only talked about finding in movies or books.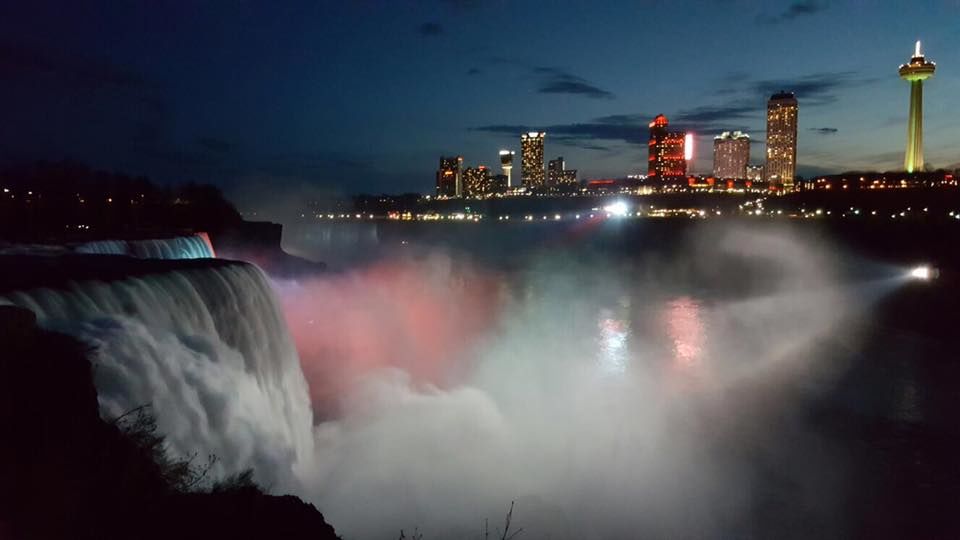 The beauty of Niagara Falls at night, the maid of the mist experience,the grand central station of Newyork ,the view of Newyork Skyline from the Brooklyn Bridge and a long walk on Brooklyn Bridge was incredible.
I have learned few important lessons also during my trip about the Safety. So Safety is researching your destination in advance and determining what actions to take and what regions to avoid. Safety is taking cabs at night when necessary. Safety is, most importantly, listening to your intuition and getting away from situations that feel potentially dangerous.
Pro tip: Even if you're alone in a new city, always say you have friends around for the first few minutes of a conversation with a stranger.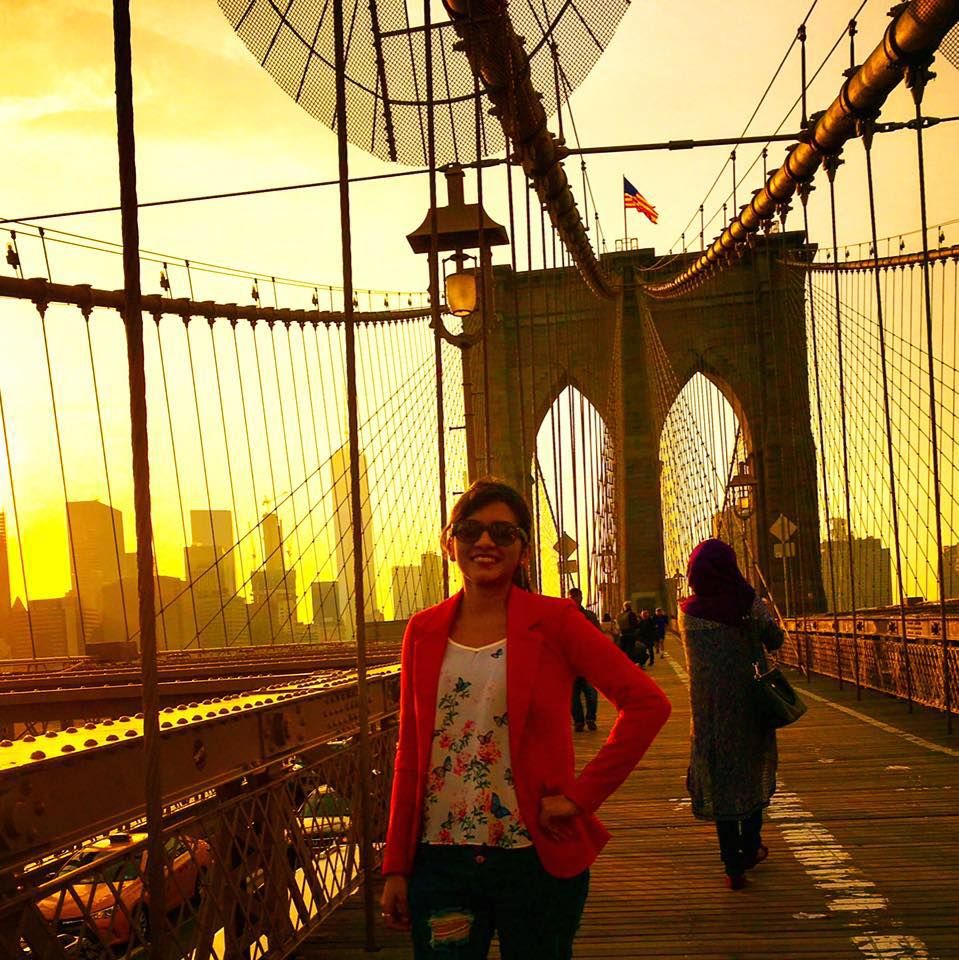 I have read it and heard it from so many people, '' Fall in love with yourself'' but I used to wonder about that feeling of falling in love with myself.'' After spending 10 days in the US, when I came back to my home ( I have considered Netherlands as my second home), put my bags in the room and then sat down on my couch. I would say that was the first time in my 25 years of life when I had experienced the feeling of '' Falling in love with myself''. And I would say this was the most precious gift I got from my parents on my 25th Birthday. :D They gifted me the freedom to choose,explore and dream.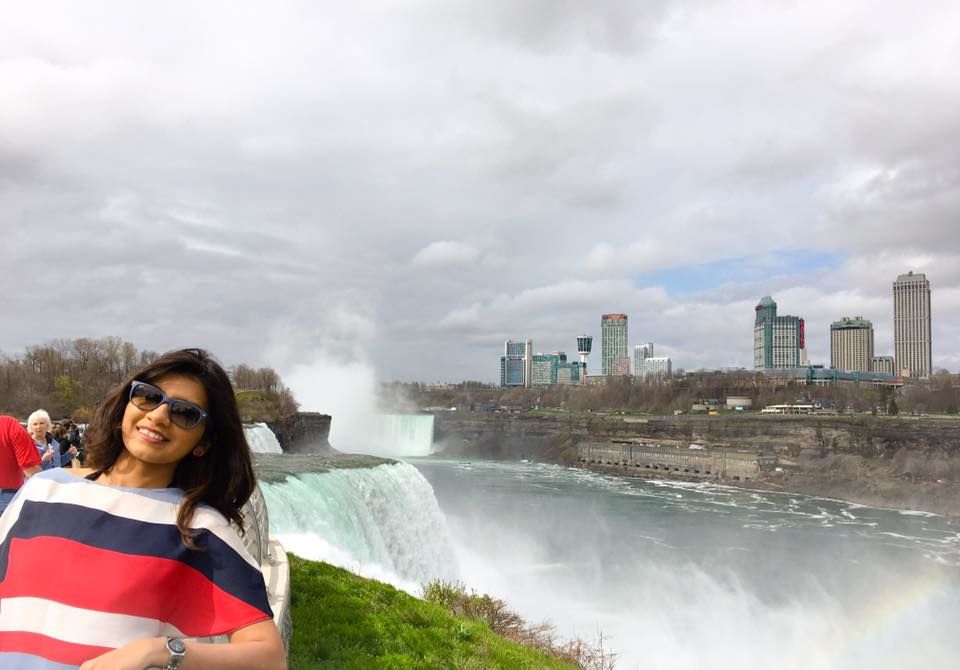 No one said this was going to be easy, but as you maneuver the obstacles and ride the highs and lows of whatever life throws at you, you realize the extent of your strength and bravery. And you sort of end up loving yourself a lot.
I've let people and experiences change me however they did through my prerogative — I think I've known I have a choice for my life forever and am just now starting to realize it.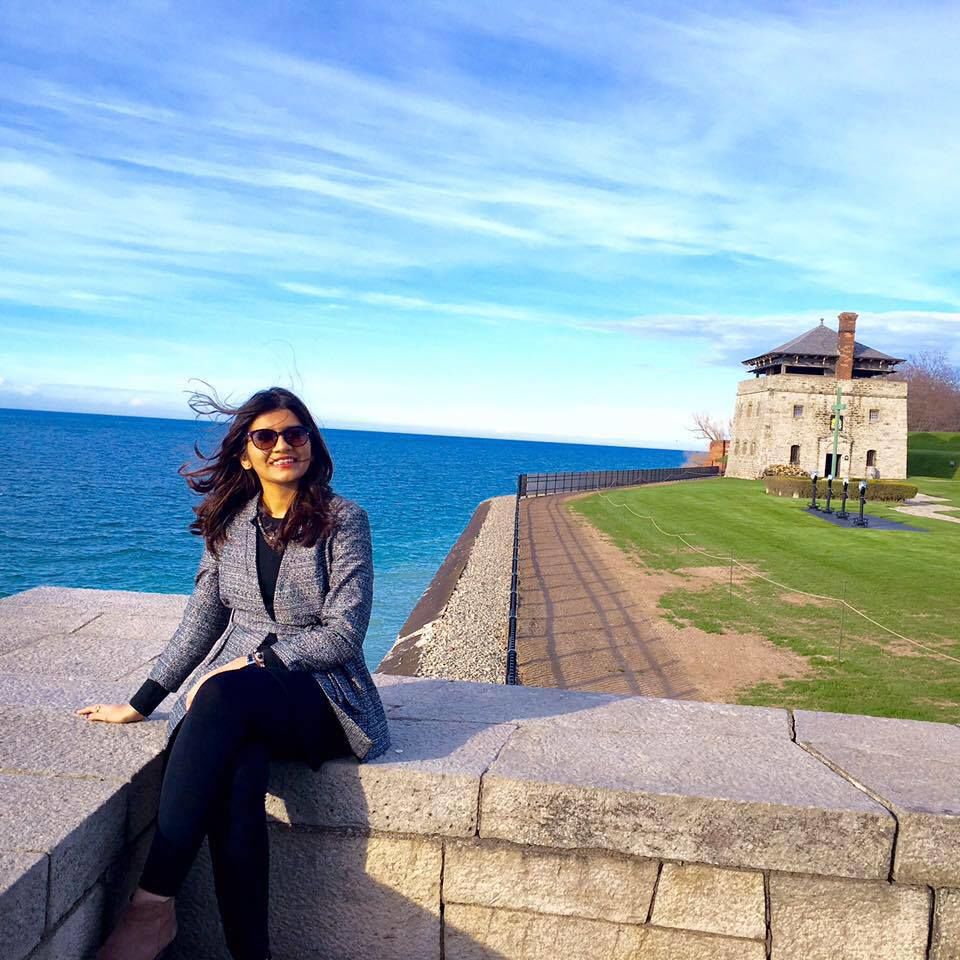 It's not that now I don't complain about my disappointments & problems, but now I am capable enough to accept it.Now I know I am the only one who can make myself feel better & strong. This incident is hysterical, I got busy in my work and didn't call my best friend for complaining about anything for a long time. :D Almost after one month, he sent me a message that '' How are you? How's life ?'' and I started laughing at him after reading his messages because he found a bit strange that how I could survive without complaining about anything for one month :D. I just replied to him : Life is perfect, and I'm handling all the surprises (challenges) very well. Don't worry. :D
So, my dear friends, Mark Twain said this earlier '' 20 years from now you'd be more disappointed by the things that you didn't do than by the ones you did do.'' Try out the things which you were afraid to do a few years before and the things which would make you happy at the end.So it's like any activity like Climbing the mountain, cycling of 100 km or asking your crush for a dinner date. :D And I believe at the age of 60 when you'll be sitting somewhere at the different corner of the world, you would live these moments again in your life while telling your crazy stories to your grandchildren. :D
If you ever doubt yourself: Just go travel. Dreaming big, following your heart, reaching out for new challenging, navigating through unknown lands and letting the experience sink in, you will feel a personal satisfaction. You will inspire yourself, because you will know how much you are capable of. You will trust your dreams. You will inspire others simply by showing that going for one's dream is possible - it is possible for anyone.
So do it for yourself at least one time in your life and then don't forget to share your experience with me. :D