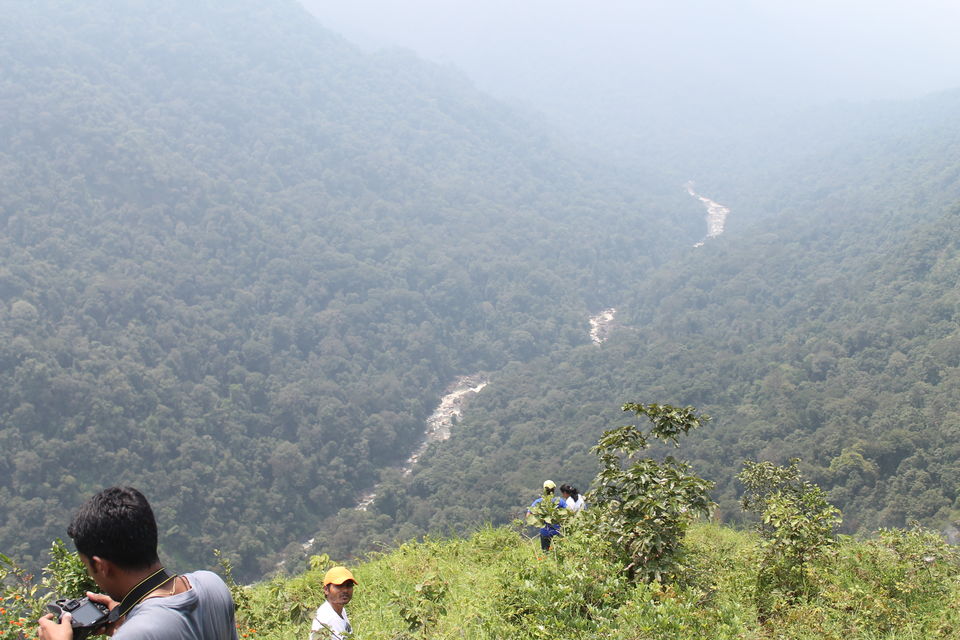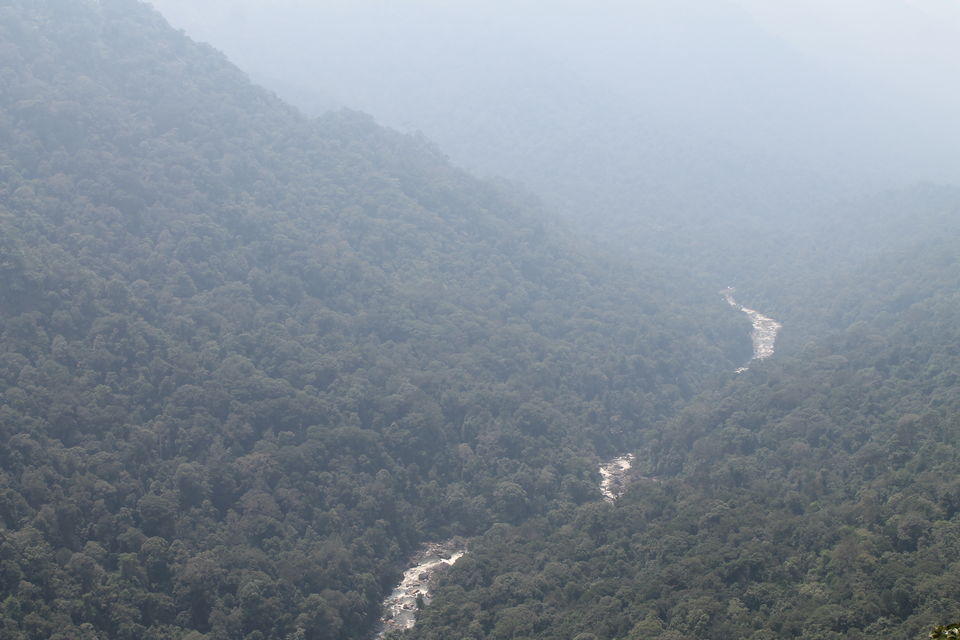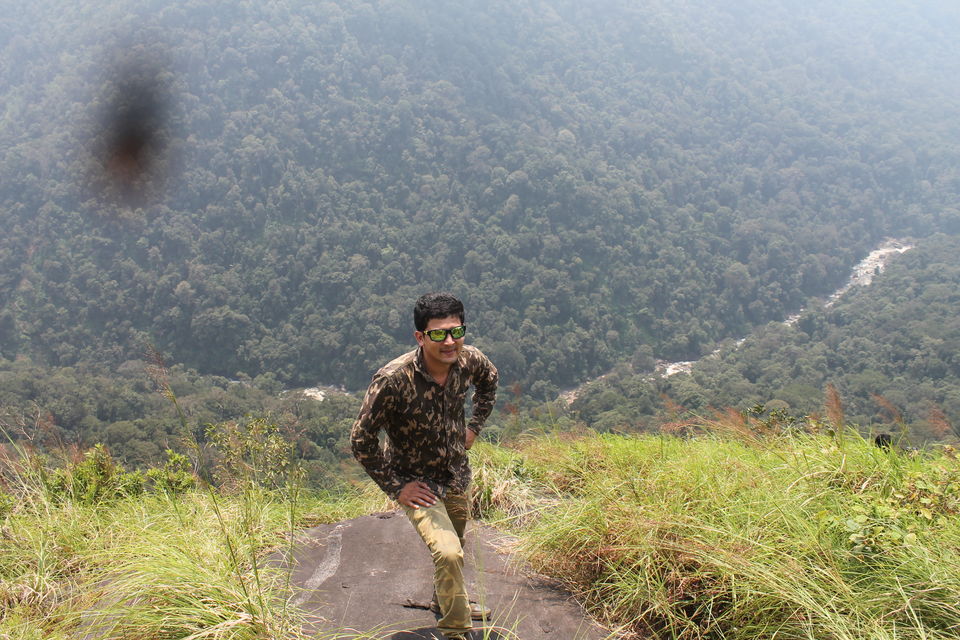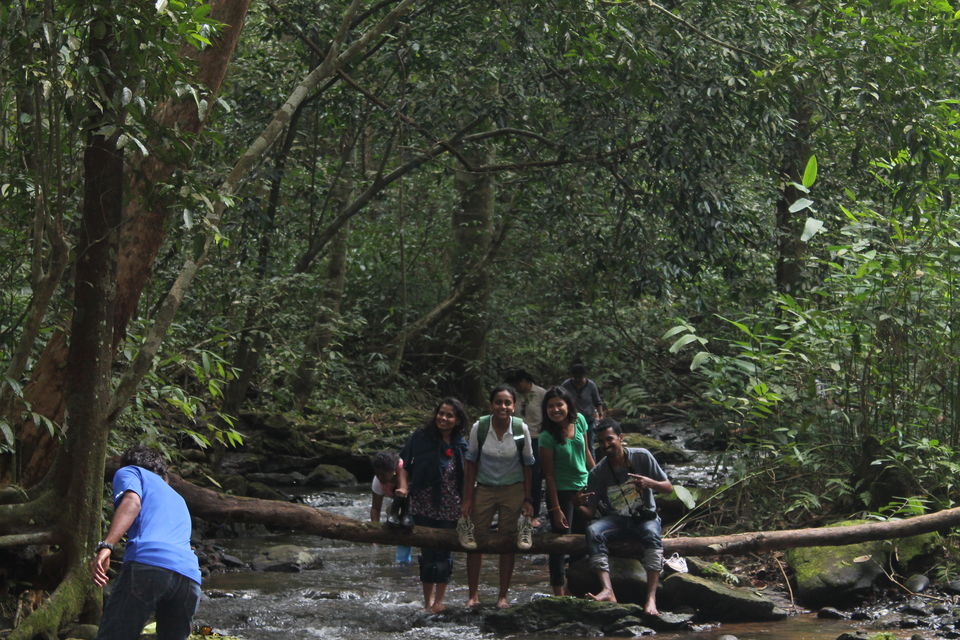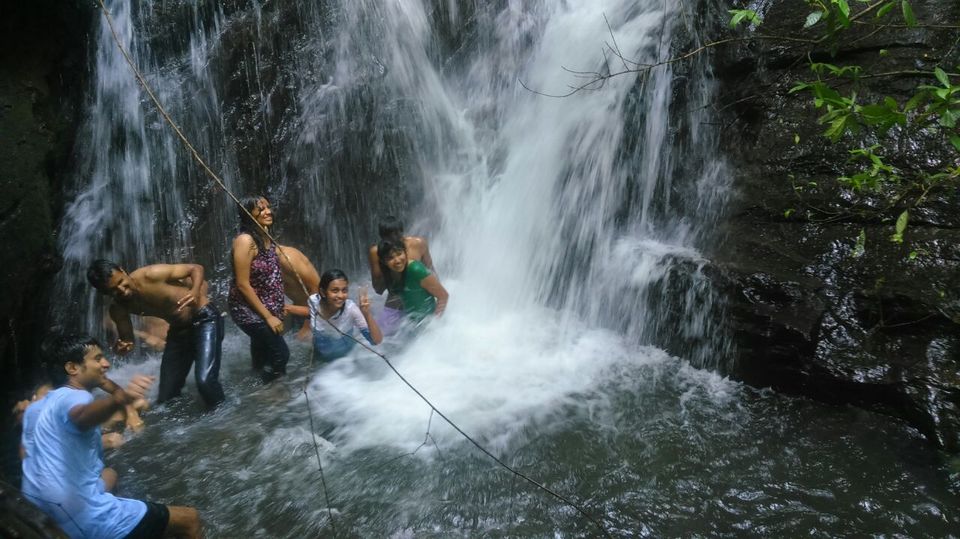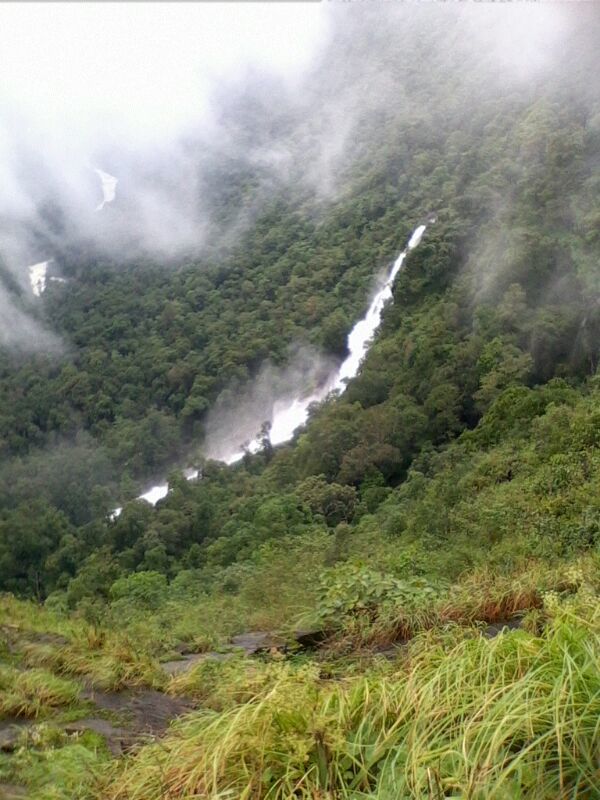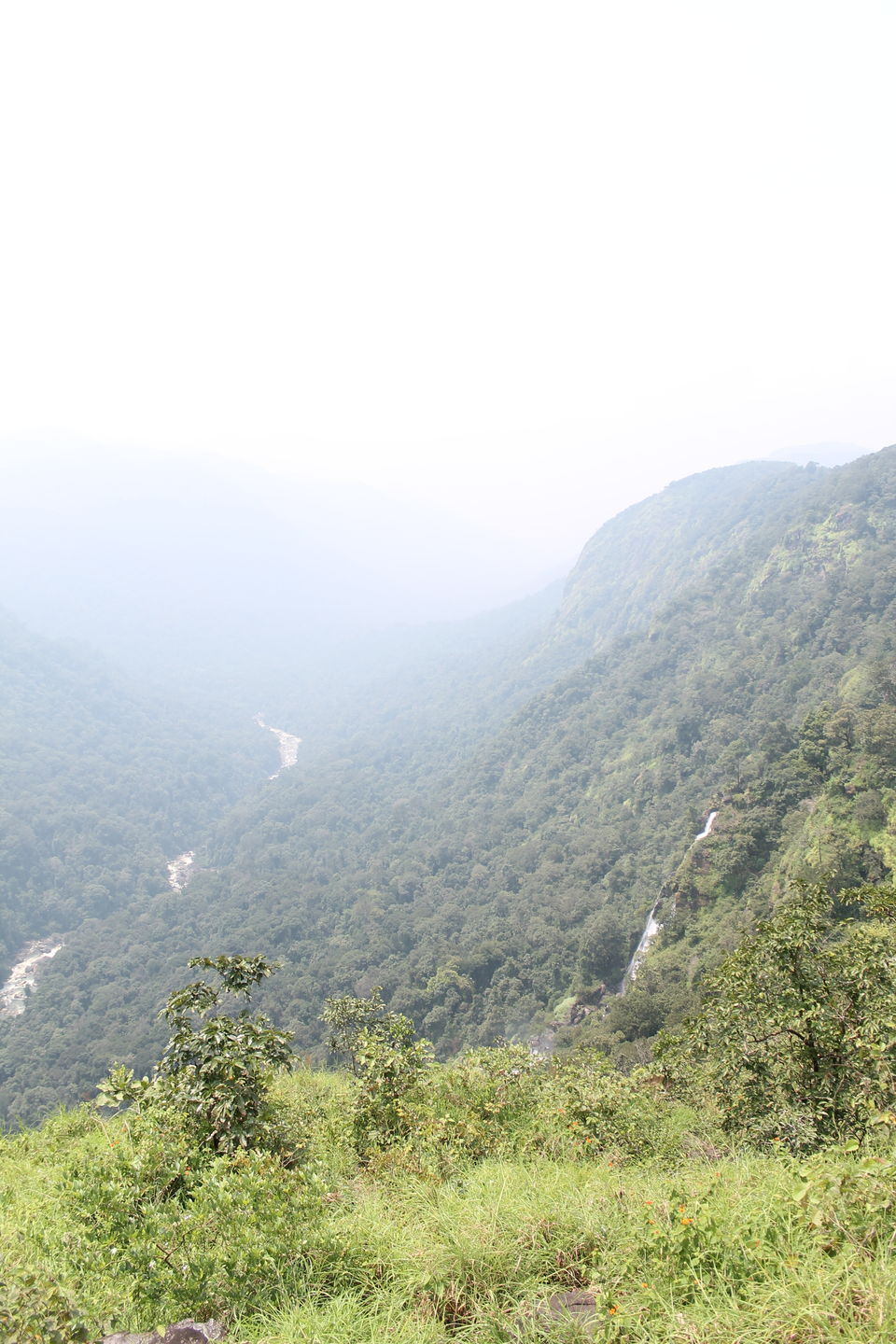 Sarathabbi is a place near B Shettigeri on the South of Kodagu - commonly called as Coorg. It lies amidst the beautiful and vast Bramhagiri Wildlife Sanctuary.
It is a view point from where the Barapole or the Kithu Kakatha River - well known for white water rafting and the Sarathabbi waterfalls can be viewed. It is a trek of total 8kms (up and down).

We were a group of 15 people and gathered at a place called Cafe Hay Shack - owned by the trek organiser at Bittangala, Virajpet. Sarathabbi is about 20kms from this place. We were transported till the forest gate in a 4WD Mahindra jeep by our trek organiser. As soon as we reached the forest entrance we were warmly welcomed by these tiny blood sucking creatures called the Leeches. Within seconds they were all over our shoes trying to get inside to taste our blood :P. We started our trek battling these little creatures and walking 4kms, we reached the viewpoint and to see the most amazing view ever. We saw the beautiful KK river and the Sarathabbi waterfalls. The view was breathtaking. We spent an hour's time there and headed towards another waterfall called the Nandi Gundi. The water here is crystal clear and can be even consumed. After spending about 2 hours in the water we changed and trekked back to the jeep.

Best time to visit - Anytime of the year.

Things to remember:
- Wear full comfortable pants
- Wear comfortable shoes with proper grip
- Carry dettol and cotton to fight the leeches
- Cost Rs. 500/- includes transport + forest entry fees + snacks
- Carry extra clothes (incase you get drenched in the waterfall)

Keep all this in mind and have an amazing - fun filled - bloody trek!
Cheers!!