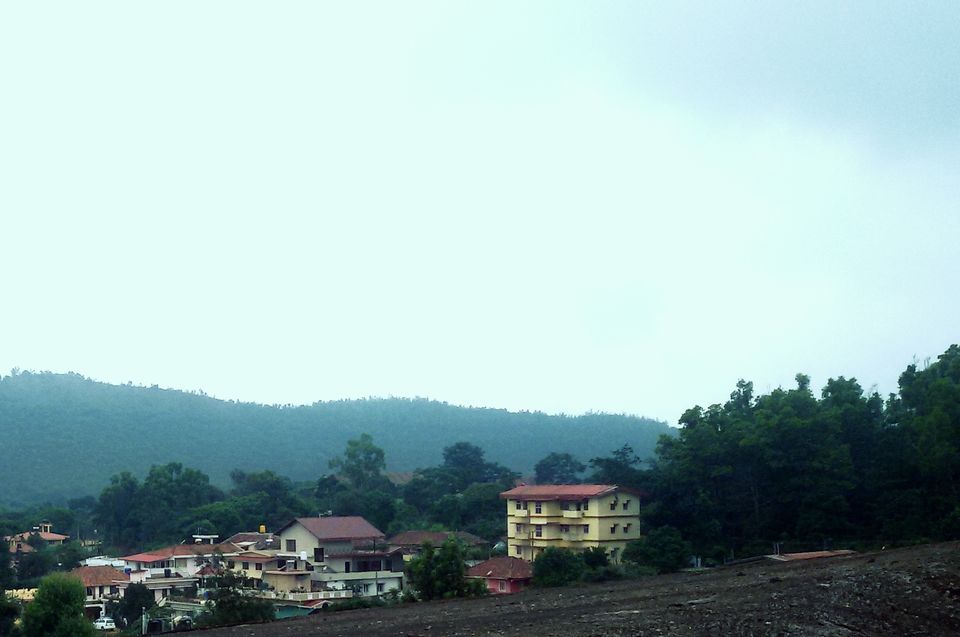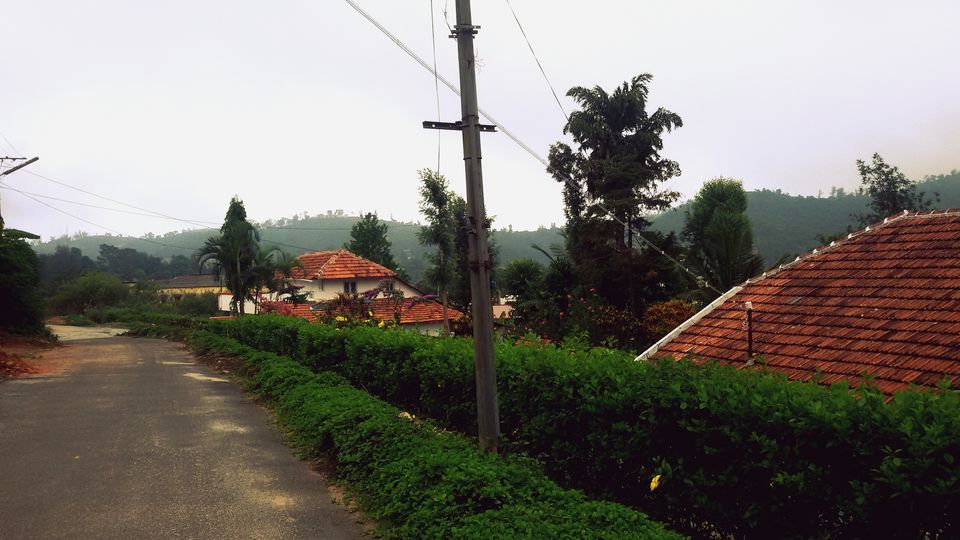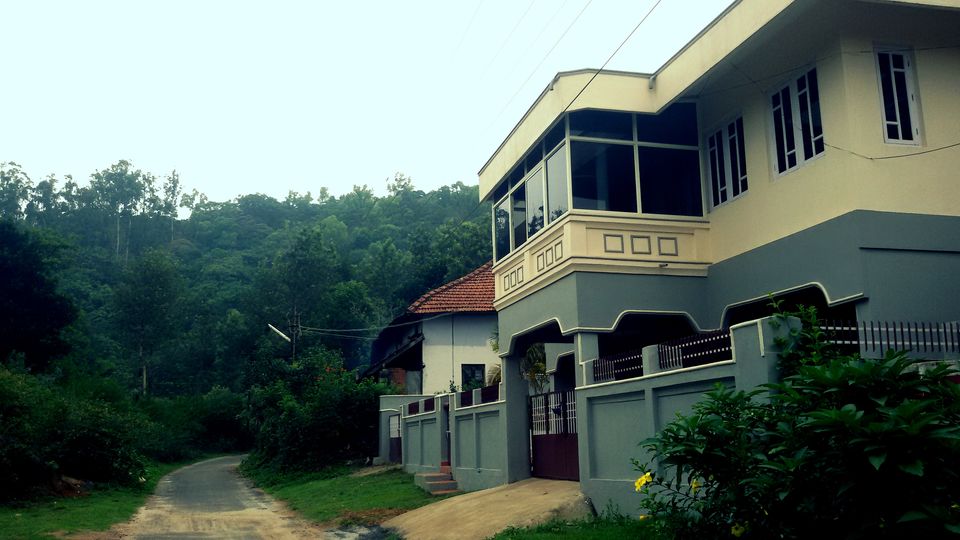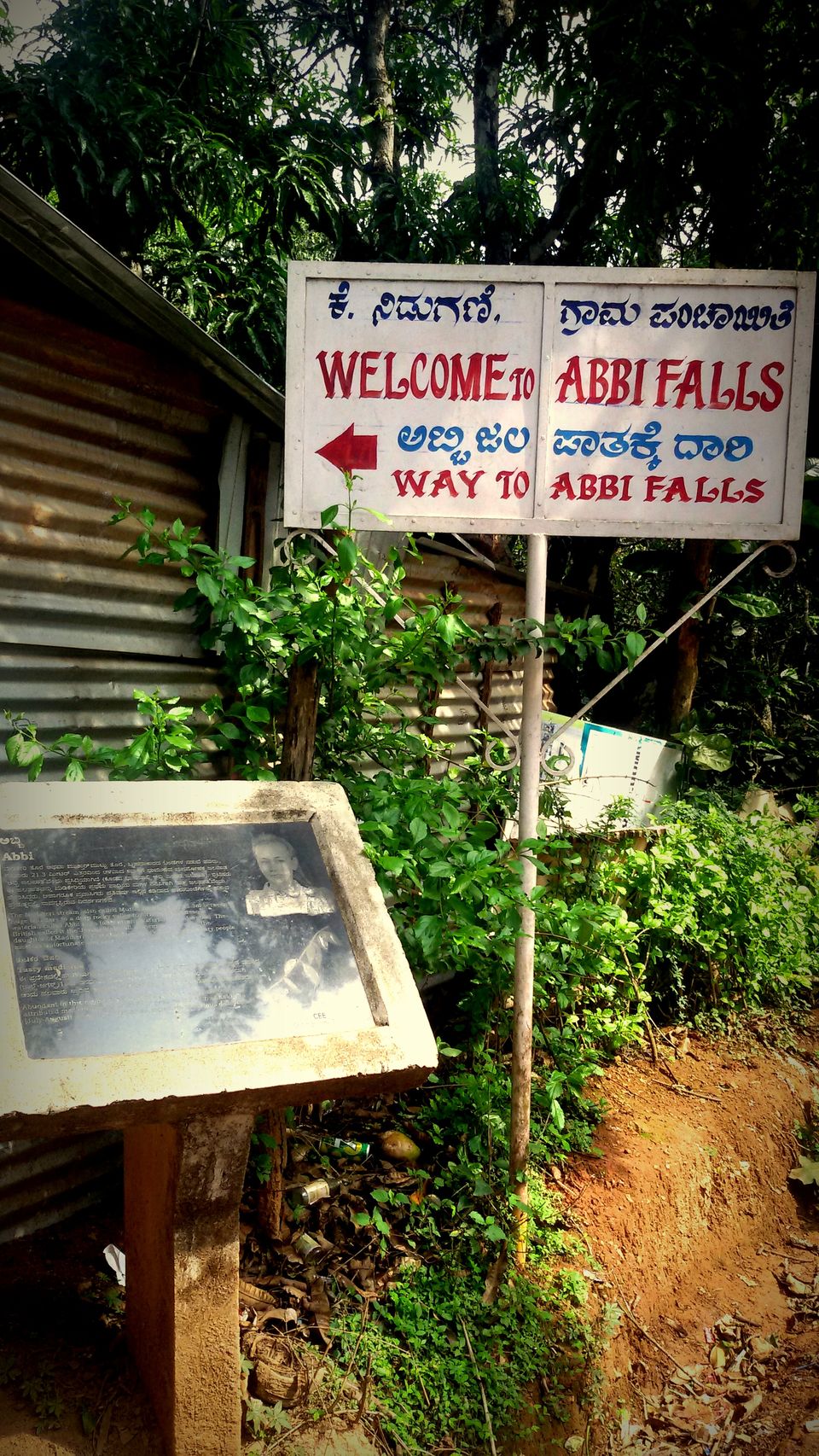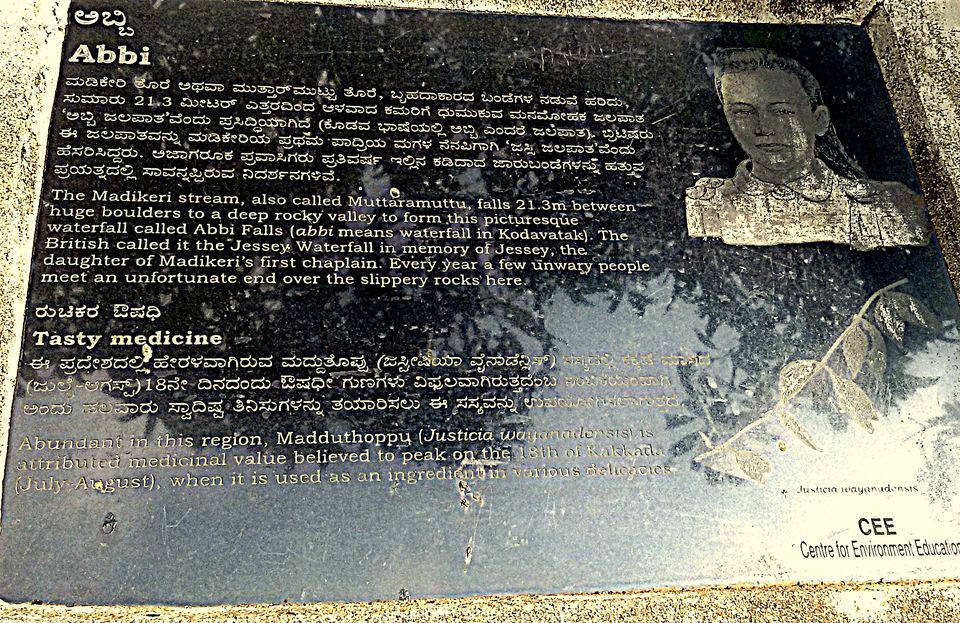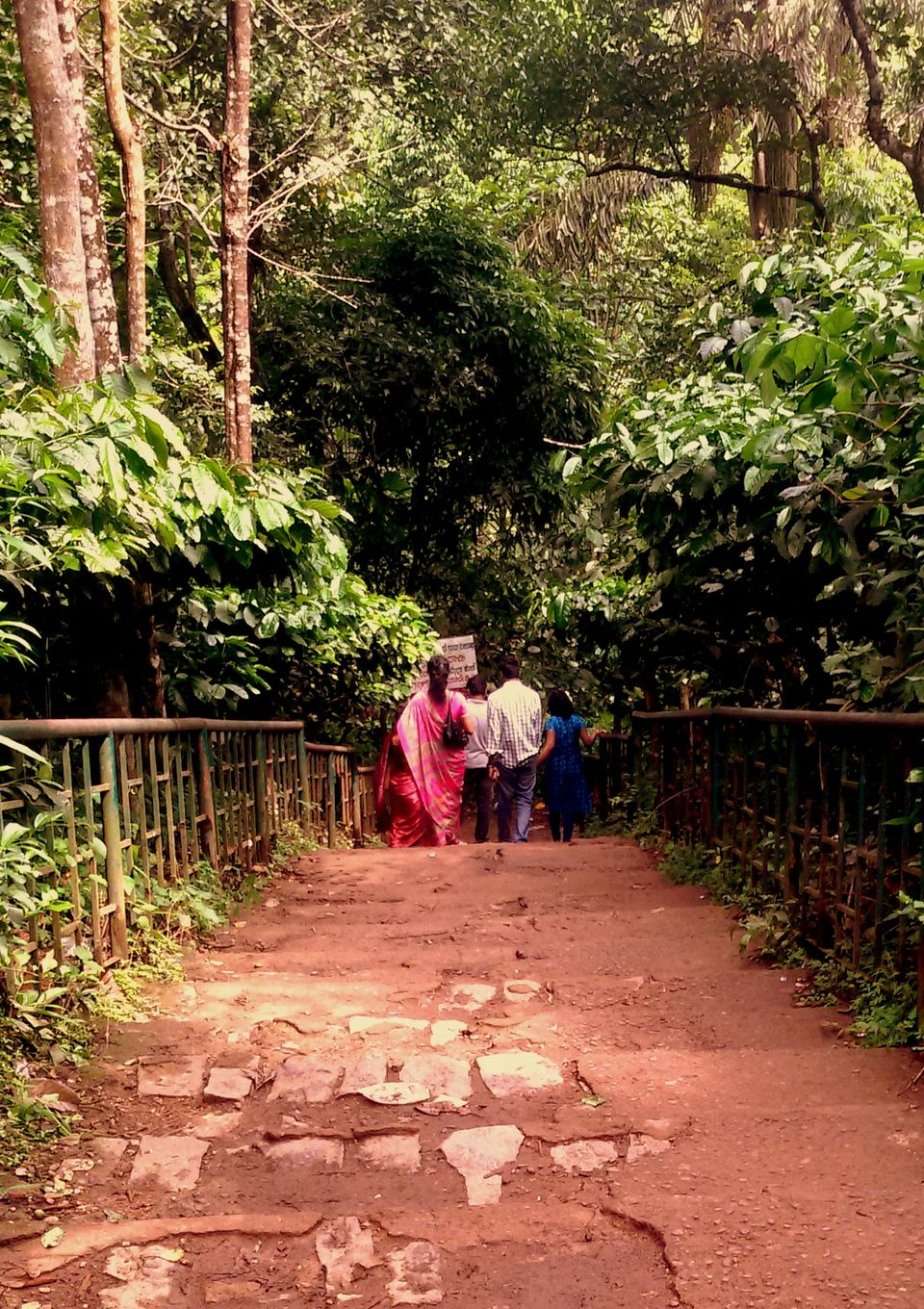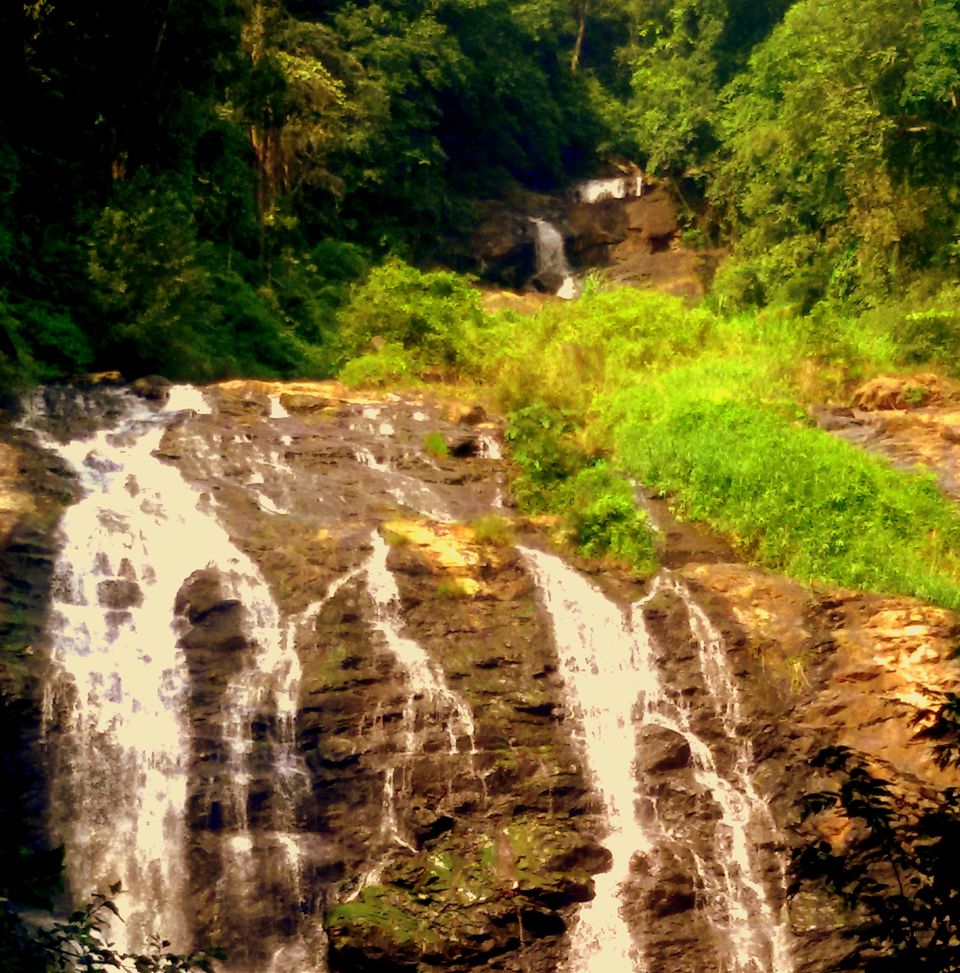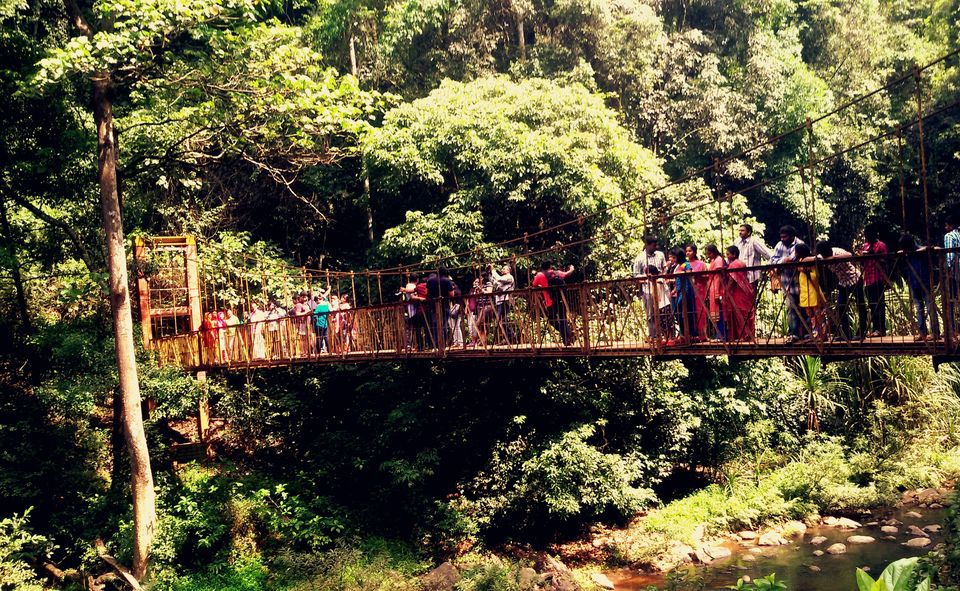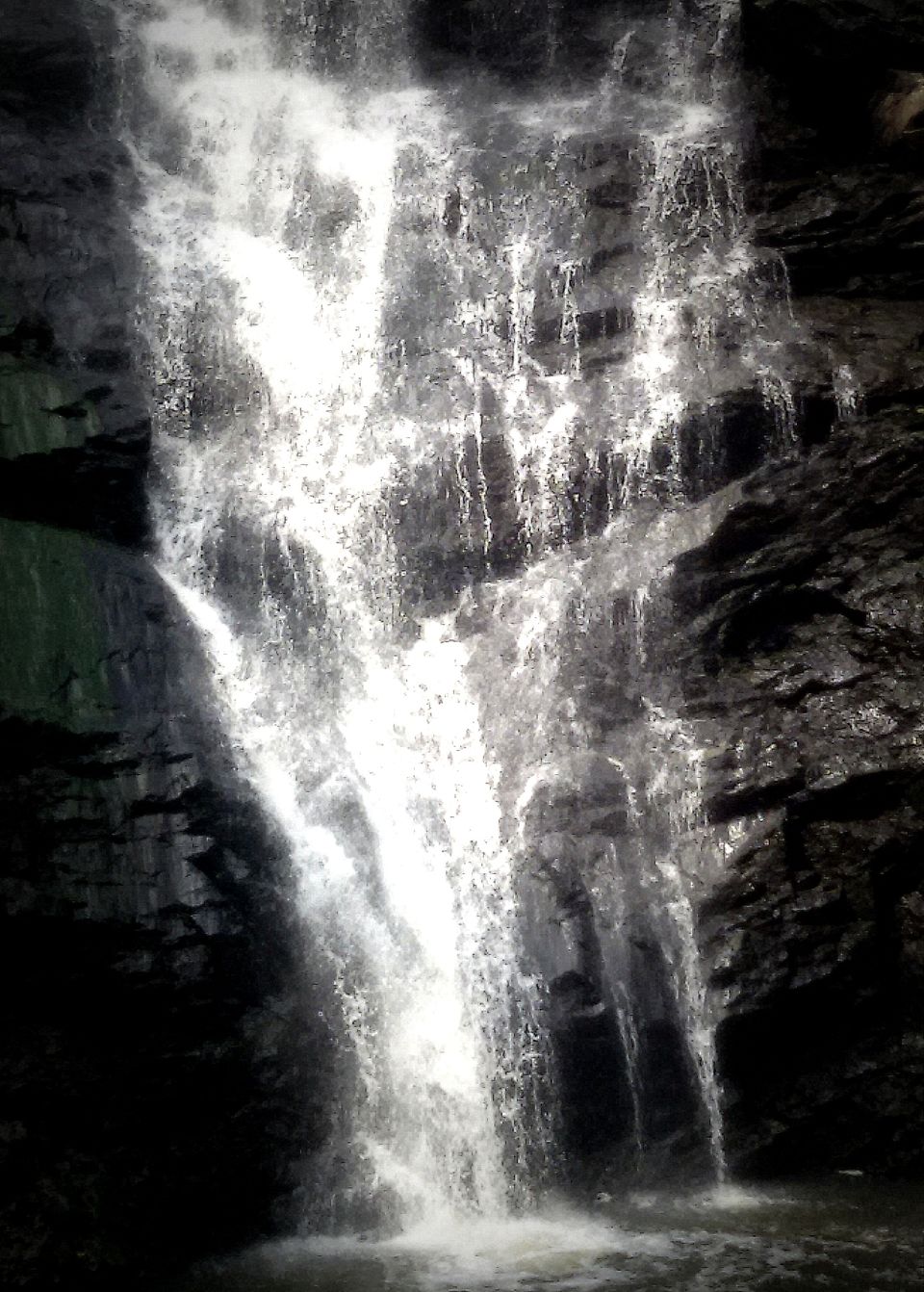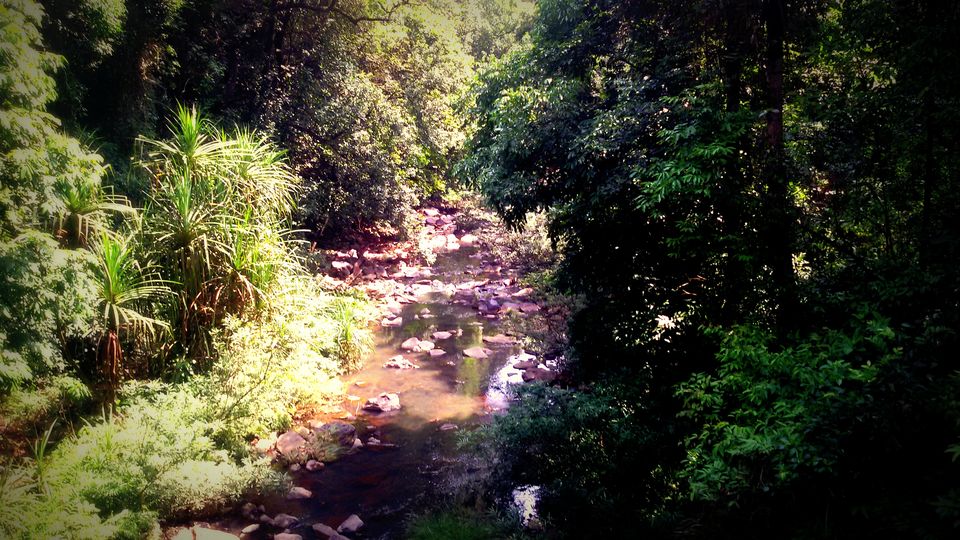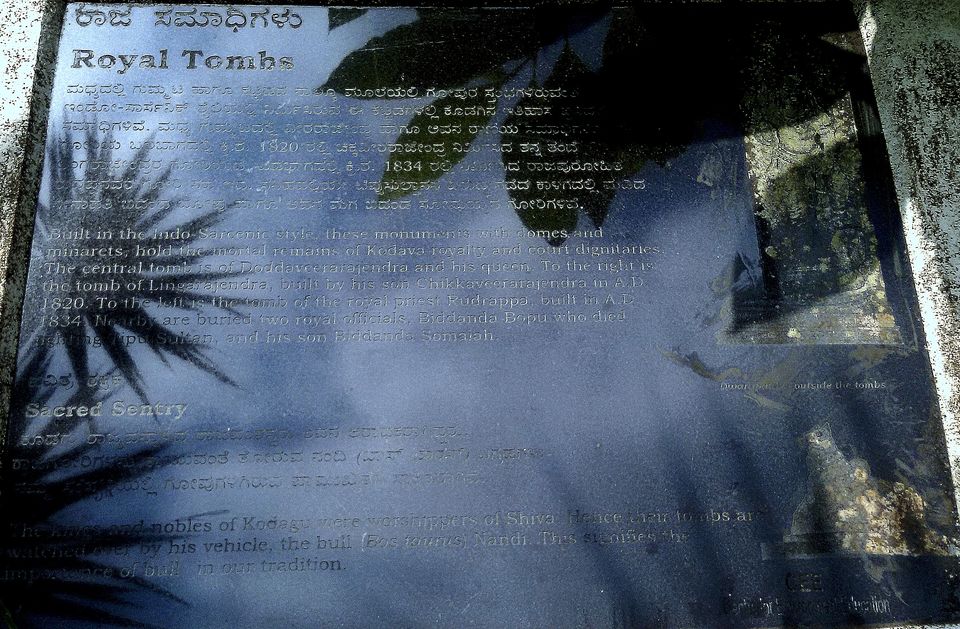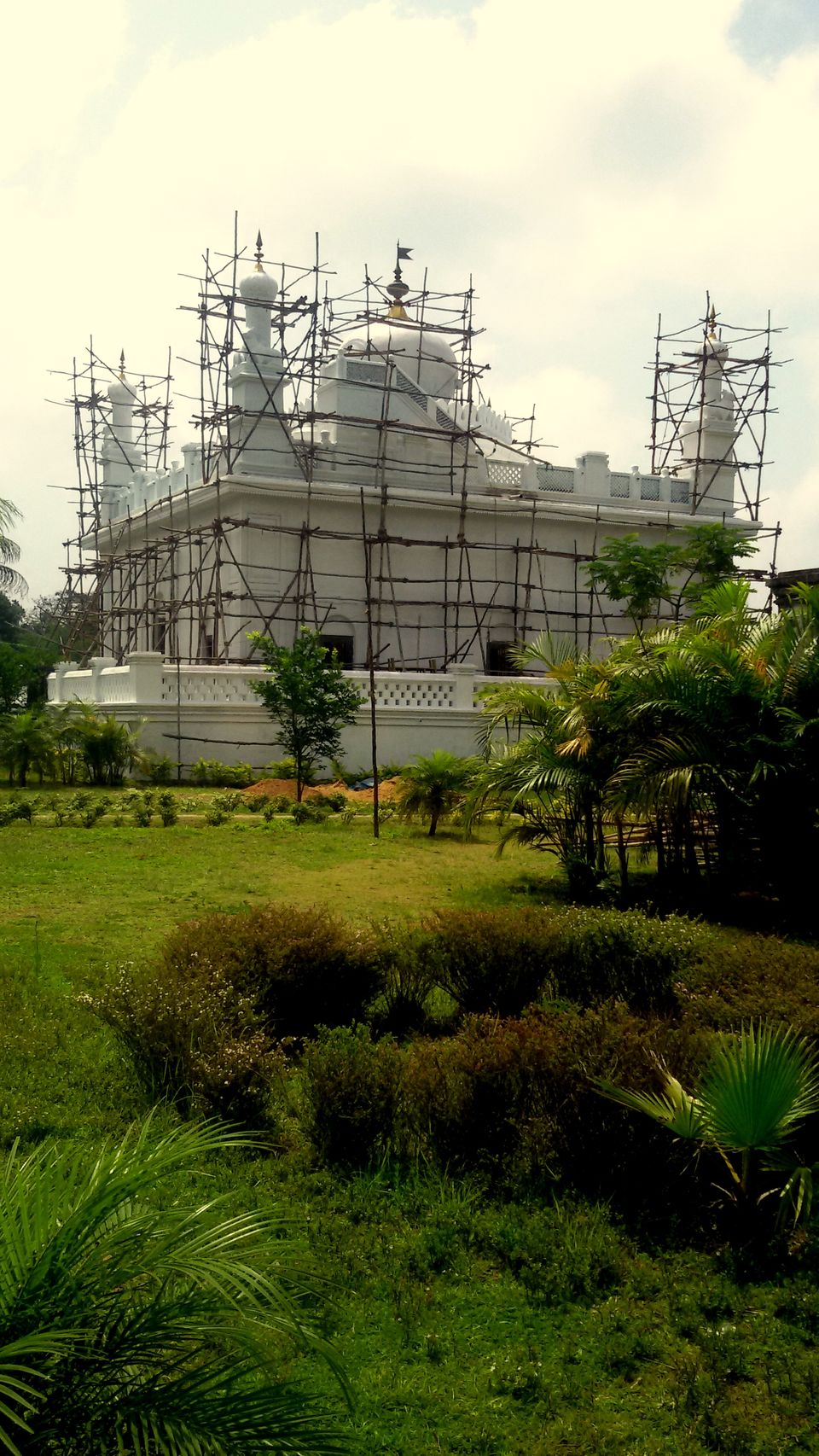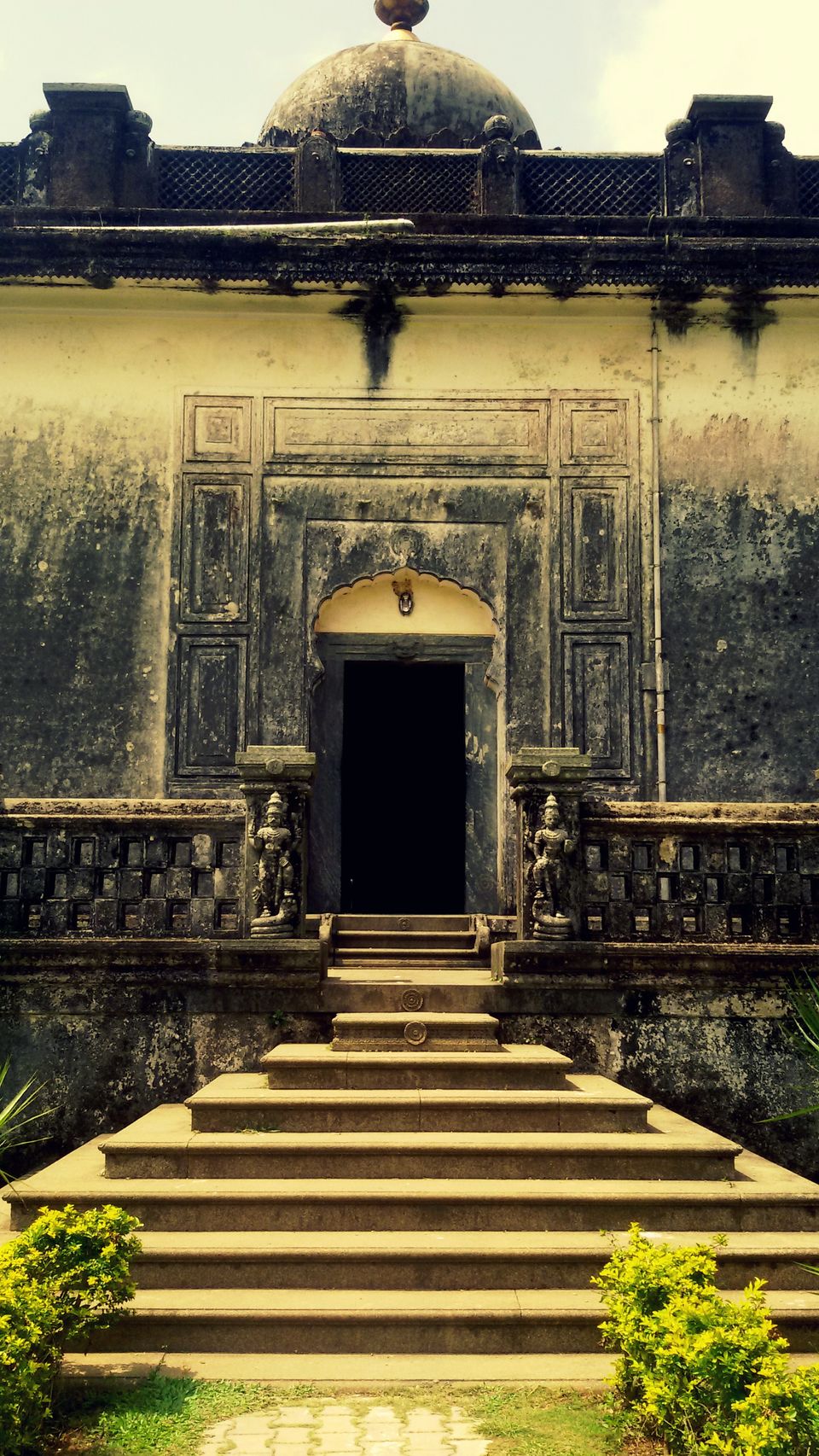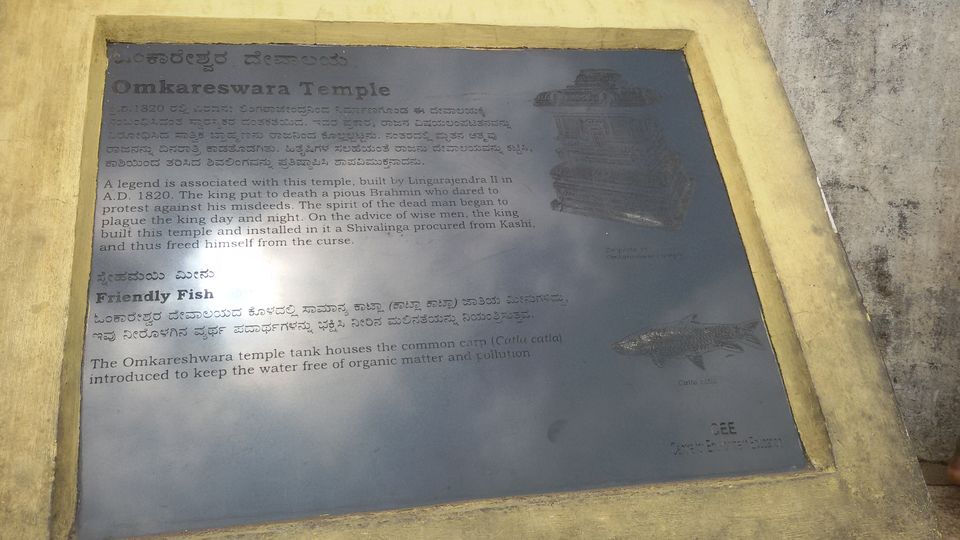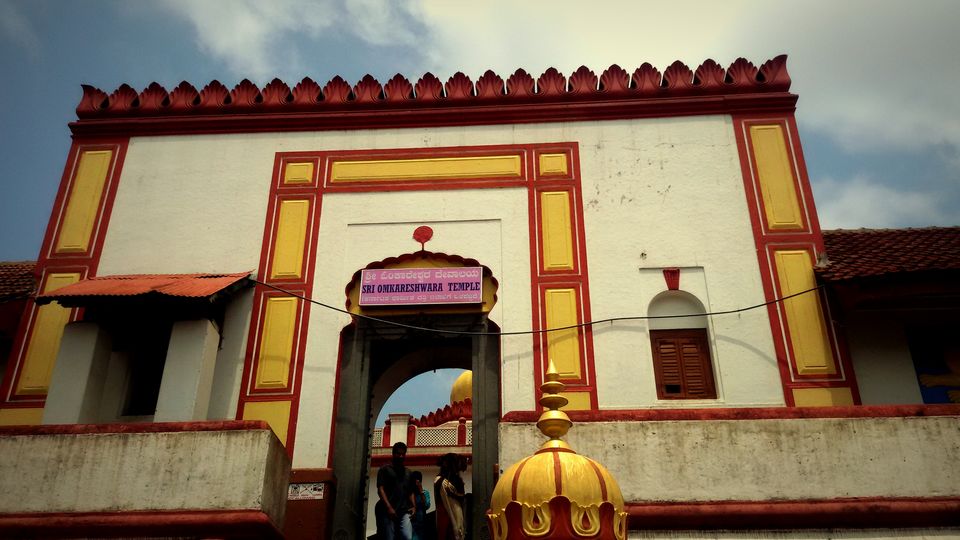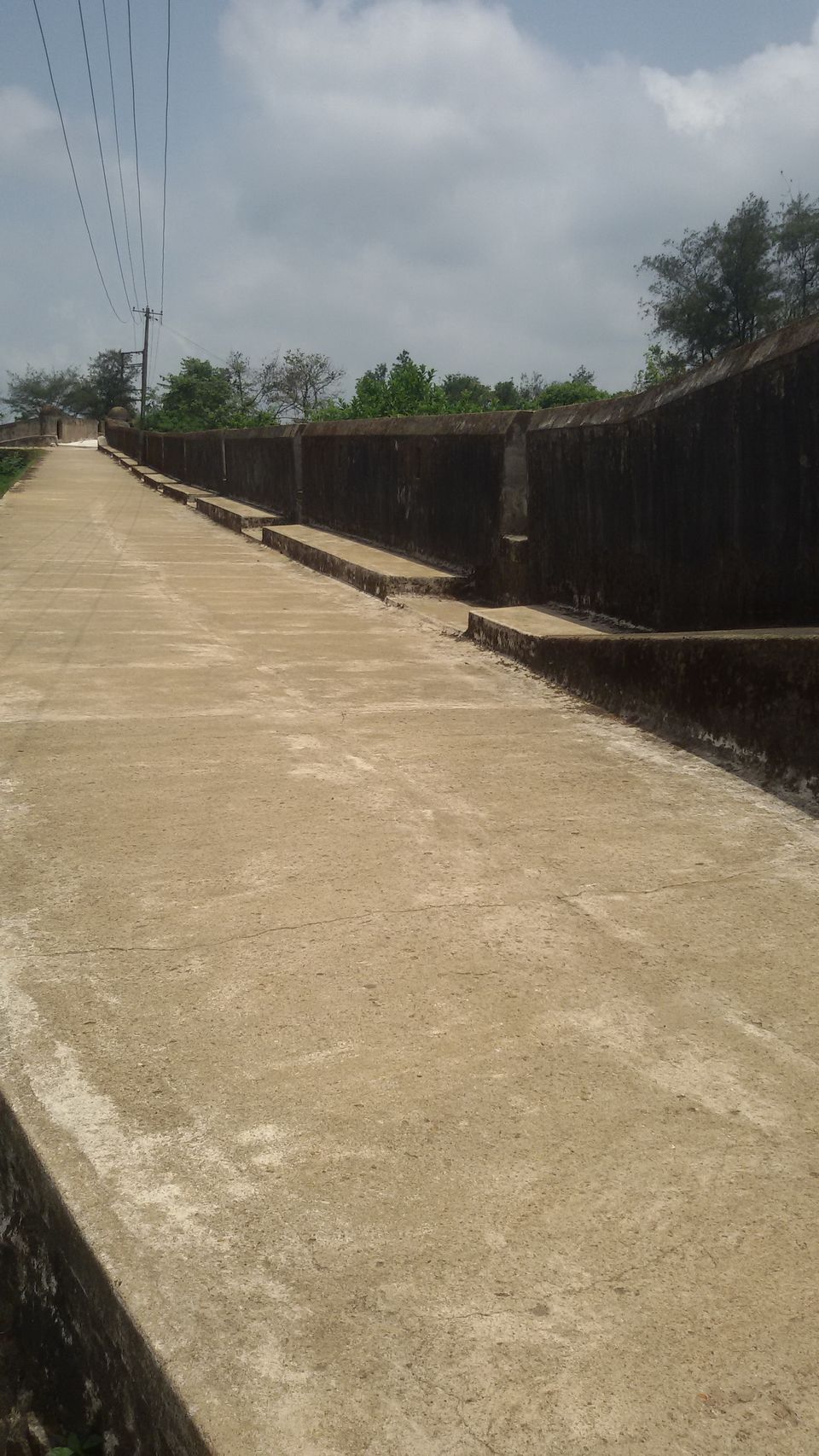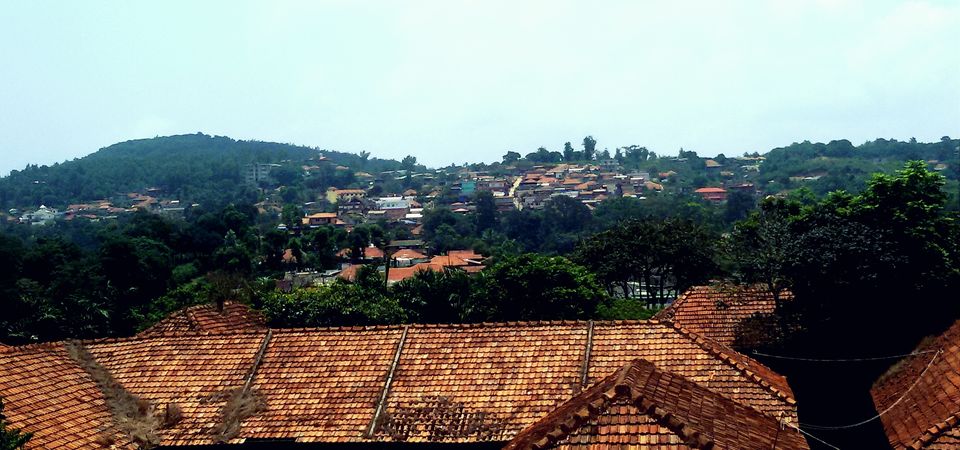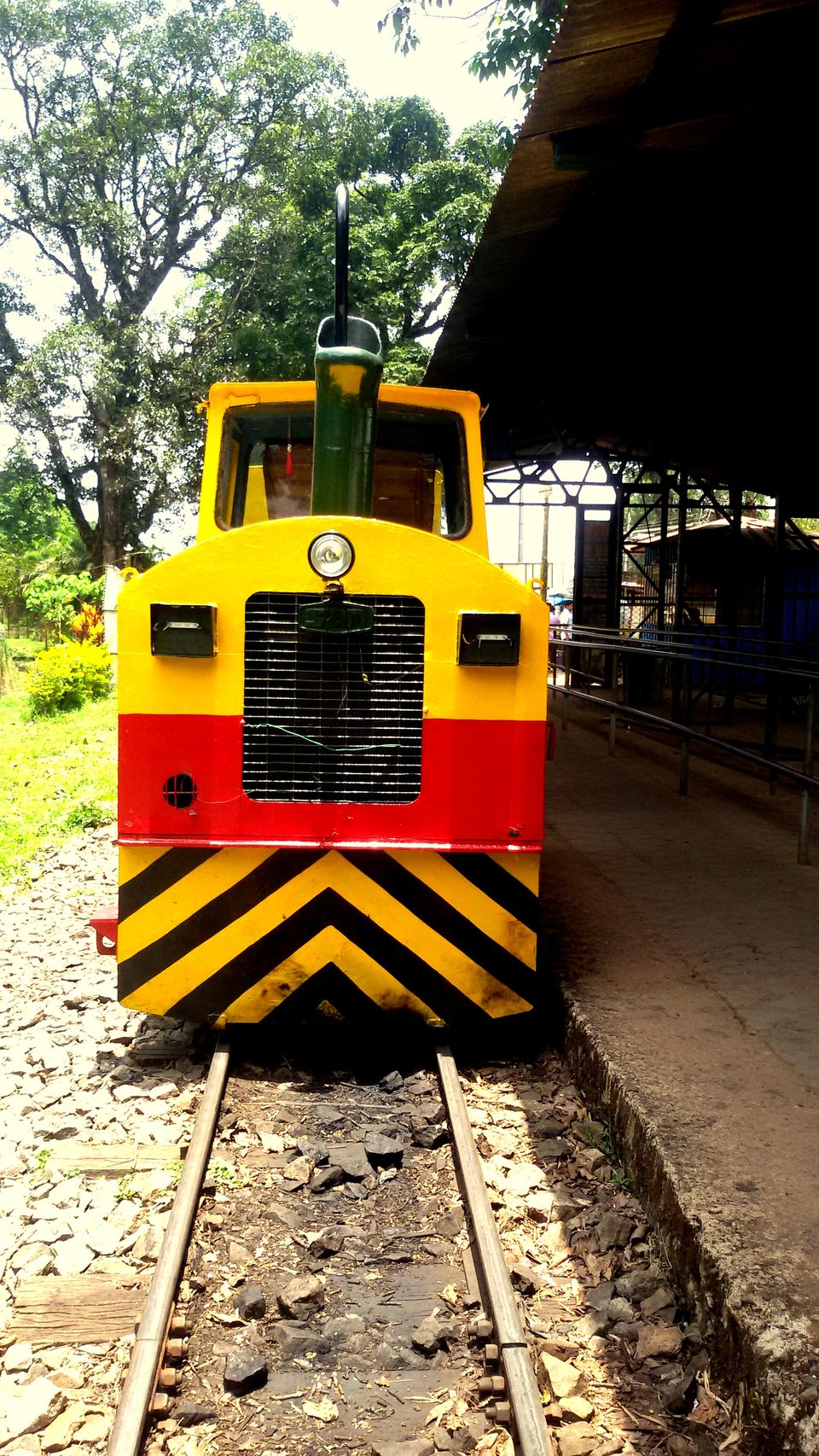 When you have a bus to catch and still do not want to your visit to a beautiful hill-station go down the drain, you miss visiting the real reason why people visit that place. Still it's not regret that I keep in my heart while returning back from the place, it just gave me a reason to go back to that place to explore more.
The plan was to go "somewhere" during the long weekend that was blessed upon us, thanks to 1st May(Friday) and a sudden All-India Transport Strike that was declared just a day before. I wanted to leave for my "somewhere"; I literally wanted to go anywhere I could. Two of my friends were visiting me from Chennai that weekend and three of us decided to go "somewhere" but we could not decide upon that "somewhere" even on the morning that we were supposed to go on the trip. Some plan it was!
They reached Bangalore from Chennai on 1st itself and we concluded that we should not waste any more time and should start our journey ASAP. Opened Google, searched all the possible weekend getaways that can be visited from Bangalore and which would take least amount of time and money since we had a scarcity of both and decided to go to Coorg(Madikeri). Then came the process of booking stuffs. We managed to get 3 tickets on a KRSCTC bus for the lowest fare possible but did not enough to luck to get booking of a hotel there. We decided to leave everything on fate, packed our bags and within a couple hours left home for Coorg. We were supposed to reach Coorg on Friday night itself and then board the bus to return to Bangalore on the very next night, since my friends had an early train to catch on Sunday to return to Chennai. An auto-rickshaw was booked to reach KRSCTC Satellite Bus Stand but thanks to him we missed our bus as well. The plan to go for a vacation that weekend was turning out to be a bust. Even the booking for any other bus was closed and we were informed that there was no other bus to Madikeri for next 3-4 hours. In that scorching heat, with the blazing sun over our head, we finally lost it. One was suggesting, "Let's book a cab and go around the city!" another was saying," Let's go to Mysore, it's a nice place", while another was suggesting Ooty. We had no idea where to go and what to do, but were determined to go "somewhere". After much speculation we concluded that it was best to visit Coorg since we all agreed upon that and that we would first go to Mysore and then catch a bust to Coorg from there. As soon as the decision was taken, we boarded a bus and left everything else on our fate. After a few minutes when the conductor came for tickets we asked if we'll get a bus to Madikeri by the time we'll reach Mysore. He surprised us by saying that the last stop of this particular bus was Madikeri itself. It was indeed a joyful surprise. Anyway, we reached Madikeri exactly at 10 'o' clock at night and had no hope left of finding a hotel with even one room available. Well, there were hotels and resorts with rooms available, to be honest, but all of those were financially well out of our reach. So after an hour and a half of hotel-hunting we failed to find even one room that we could pay for even after emptying our pockets and hence started looking for homestays. After another hour we finally found a home where the owners understood neither English nor Hindi but thanks to hand gestures (Long live the hand gestures!!!) we agreed to pay an unreasonable amount for just a night for the kind of room that we got.
Well the room was big enough to fit 3 people and there was a bathroom as well, once we climb down an iron ladder and the owners were nice enough to offer us dinner since we won't find any at 1 a.m. But I'm not complaining. It was more than we could hope for at that point of time, and to be very honest, I was having fun. Predictable trips are... well, very predictable. Yes, we do have fun and do not have to look for hotels once we reach the place, since we book it beforehand, which in return saves a lot of time and effort, but unpredictable trips are exciting. You don't know where you'd get to sleep and you don't know which places to visit as well. Ermm…maybe the next part is partly true. But definitely true in my case. I did not get enough time to research enough to find out the main tourist attractions of Coorg before setting out on the journey. The booking stuffs took up my time.
Anyway, coming back on my experience of Coorg, we just had half a day to explore the hill-station. So we booked an auto for the day and set out to travel around the place. We asked to visit the main tourist attractions around Madikeri but were discouraged to do so since we did not have enough time to visit all those places and be back on time to board the bus back home and thus we settled for the local places in. The first place was Abbi Falls. Well, to me it was nothing out of the ordinary. But I was later explained by a local tea-vendor that it looked ordinary because now was not the time to visit Abbi Falls. It will be at its best during monsoon. Visitors pour over the place to see the beautiful Abbi falls at its best and I also recommend visitors, especially people who are visiting Coorg for the first time, to go there at the start of monsoon if you want to really admire Abbi Falls. But then again, visiting a hill-station in monsoon is just money down the drain as you would not be able to enjoy anything else properly. So I suggest ignoring my previous suggestion and visiting the place during summer, fall or spring. Try avoiding the downpour. Anyway, after Abbi Falls we visited Raja's Tomb. The name of the place is Gaddige or Gadduge. There are three tombs built for the royal dynasty. The central tomb which is the largest among the three is of Kodava king Doddaveerarajendra and his wife Mahadeviamma. The right tomb built by Chikkaveerarajendra for his father Lingarajendra in 1820 A.D. The left tomb belongs to Veerarajendra's guru Rudrappa built in 1834 A.D. It was a nice and quiet place even though it was one of the busiest days of the year for the tourists. We enjoyed the serene atmosphere and sat there for quite some time. But we had to move on, and next we visited the Madikeri Fort. It has a small museum inside the fort which mainly consisted artifacts between the time periods of late 18th century to early 20th century. The collection was not massive but it mainly focused on the Coorg folks and their livelihood during that period of time. Then we went around the fort. By that time, the sun was above our head and in spite of the desire to explore every nook and corner of the fort; we had to call it quits. The next place lined up was the famous Raja's seat. The place one goes to enjoy the sunset and a beautiful evening of Coorg. But as soon as we saw Toy Train just opposite to Raja's seat, we decided to hop on it. Though our initial decision was to ride on it just once, but we ended up riding it ten times. There was not enough time to visit Raja's seat after that. But one thing I absolutely loved at that place was "masala-filled green mango". They sell it for 20 bucks and we ate many of those. Our time running up so we went for some shopping and we know that Coorg is famous for filtered coffee and homemade chocolates. We bought some packets of the coffee and chocolates. After shopping and finishing up our lunch we finally boarded the bus from Coorg to Bangalore at 4 p.m. in the evening.
I admit that we did not explore even half of the things that Coorg had to offer because of the time constraint, but we enjoyed ourselves nevertheless and got to experience the uncertainties involved in an unplanned trip for the first time. I take this trip as a learning experience and also the desire to complete my exploration, the next time I visit Coorg, which I definitely will, and that too very soon. To all the first timers, here's my suggestion, Coorg is a famous tourist place so plan your vacation accordingly. You may get bus tickets even on the day of the journey but getting hotel reservation is a dream. And unlike us, definitely make up your mind on where to visit at least a couple of days before you are planning to visit the place.
Frequent searches leading to this page:-
coorg trip packages from chennai for 3 days, coorg trip packages from mysore, coorg honeymoon packages from for 3 days, madurai to coorg tour packages, best coorg guide