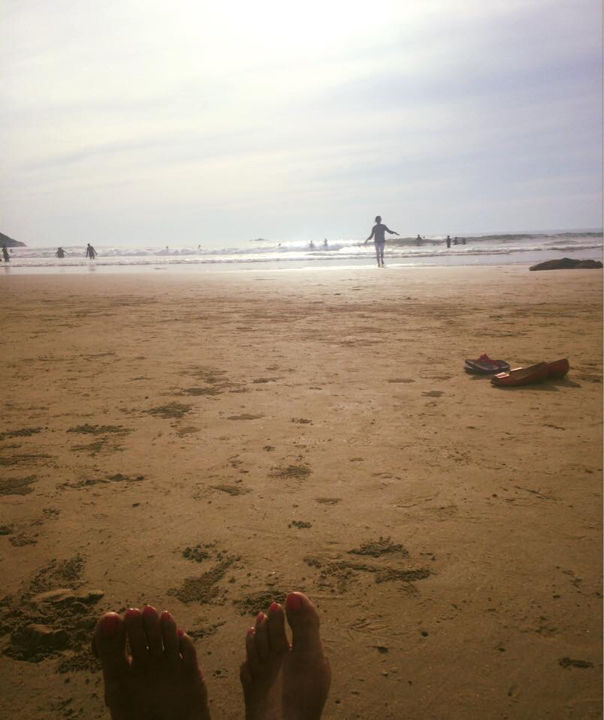 Do you believe in karma?A question I pose to myself . It was such an unplanned and unexpected trip to Bangalore which eventually lead me to the pristine beaches of Gokarna..
It was the time after Christmas on a cold evening in indira nagar , where I sat with my bestie Aishu and her set of friends to check out new year plans..
Honestly I did not want to go to parties or pubs. Being a non drinker and not so enthusiastic about shaking legs with random strangers made me look over the plan .. Moreover the insane entry fees made everyone plan for Ride out to off beaten roads in the outskirts of Bangalore ..
And that lead us to heavenly and karmic Gokarna...
Gokarna is the new Goa! For all those who want some peace and escape from the chaotic as claustrophobic life , a long dip in the waves of Gokarna is highly recommended. Gokarna is renowned to the majestic temple of Lord shiva which was primarily the reason for the place to become known on map.
We started off from Banglore before dawn to make it towards NH4. Gokarna is approx 550 km from Banglore.
We were a group of six with three swapping to drive our comfortable innova.. While most of the group slept sound, I sat like a little kid looking eagerly towards the changing colors of morning sky.. As sun broke and made Crimson and blue patches all over the roads , we stopped for tea breaks and enjoyed our morning journey. This travel made me want to refresh my driving skills and I promised myself to start driving again so I would also drive the next trip.
We took 7 hours to reach Gokarna thanks to navigation lady who almost saved us.
Gokarna is a small village nestled a little far from Goa and on the coastal vicinity of Karnataka. Reach Goa and you will see a fusion of tourists from all over the globe walking the narrow lanes and roads in the villages as their second home.,and the localities living a very normal life untouched by the chaos of tourism.