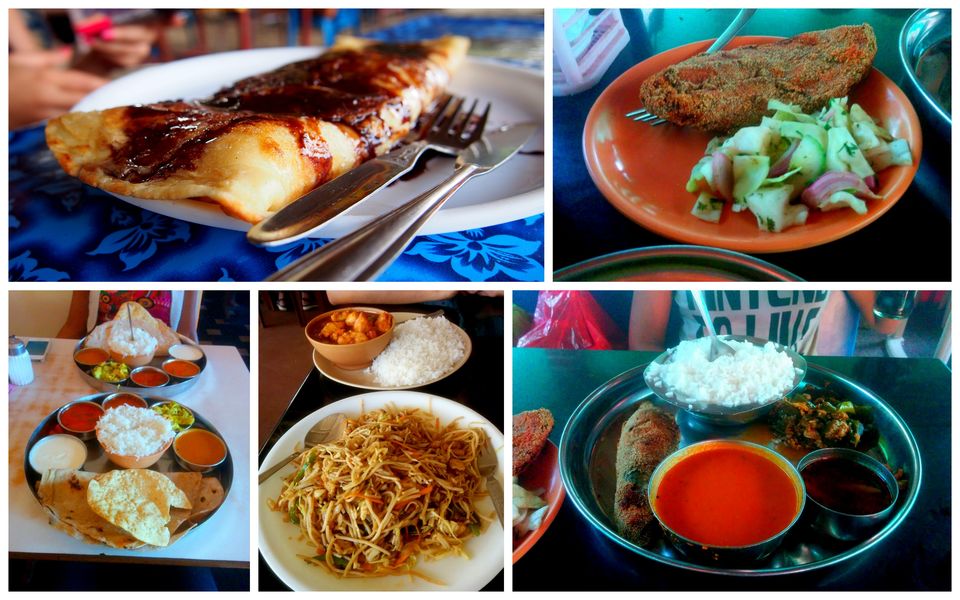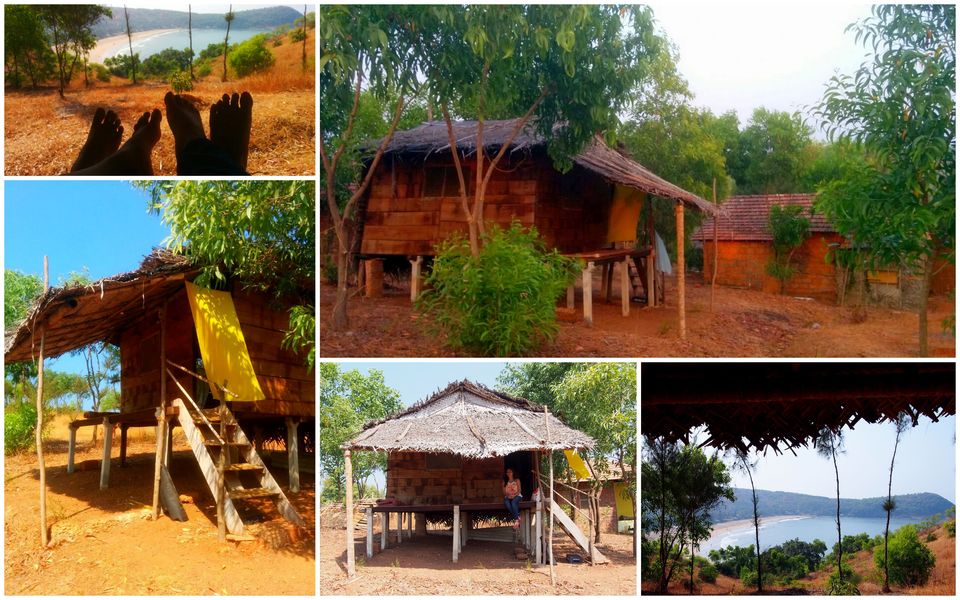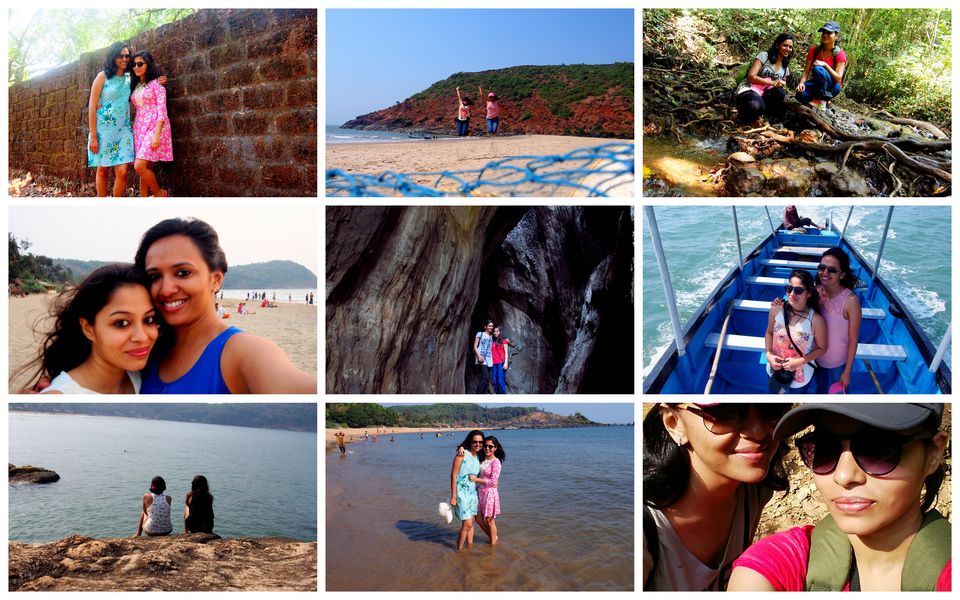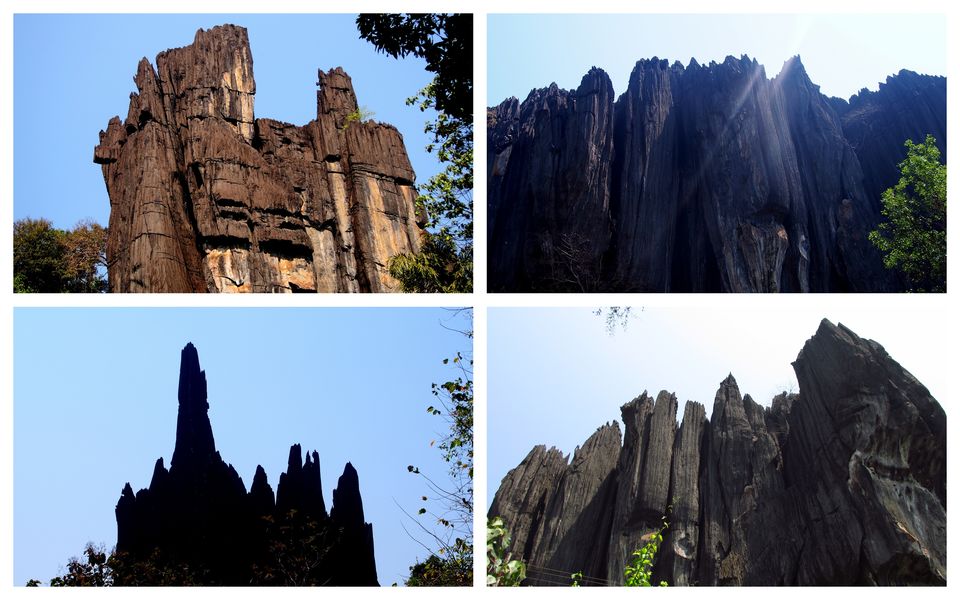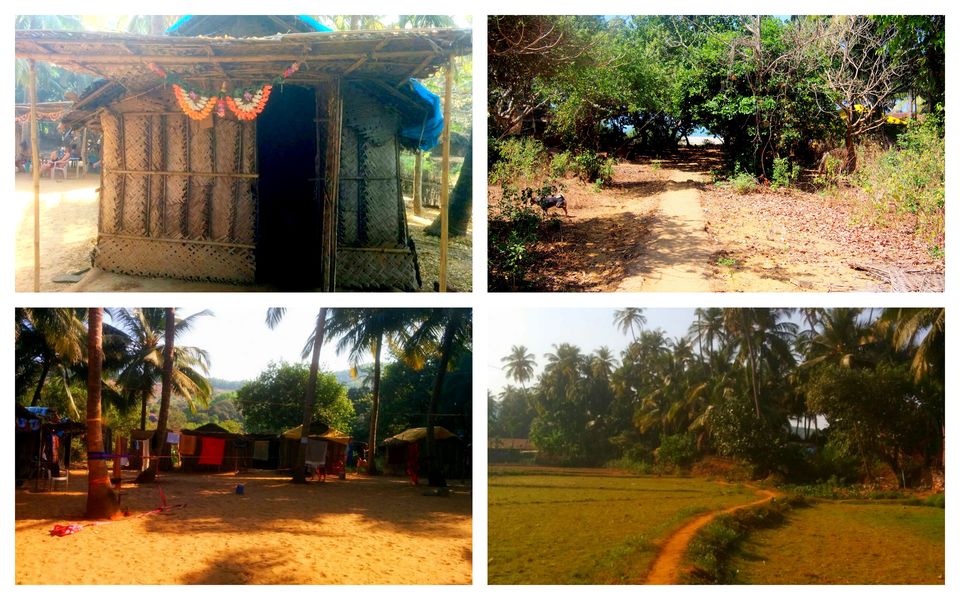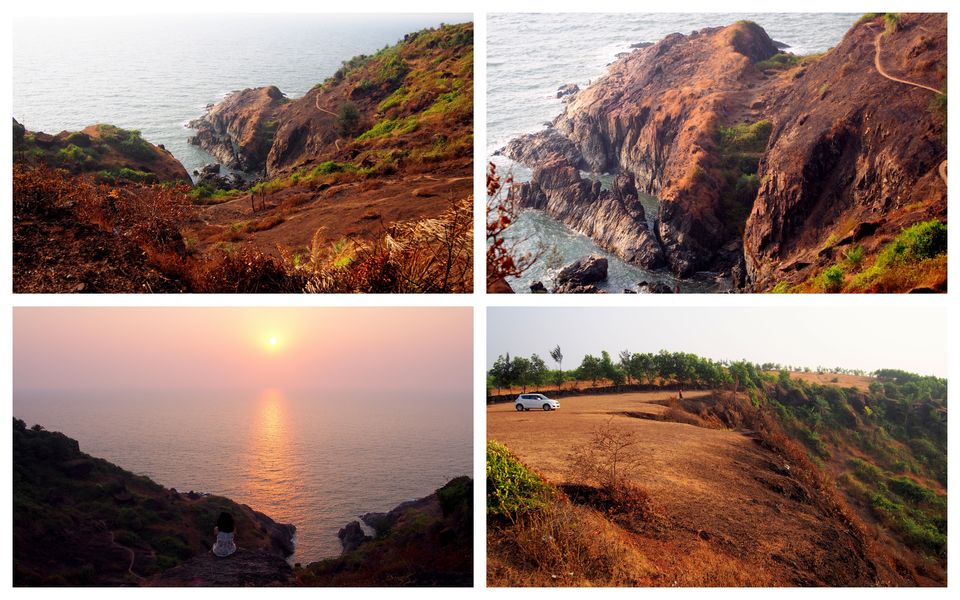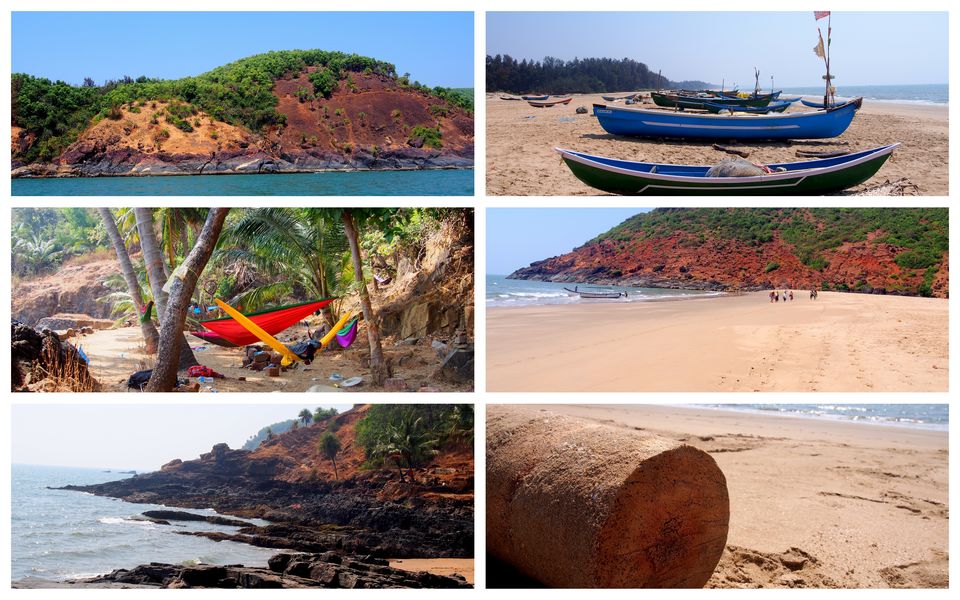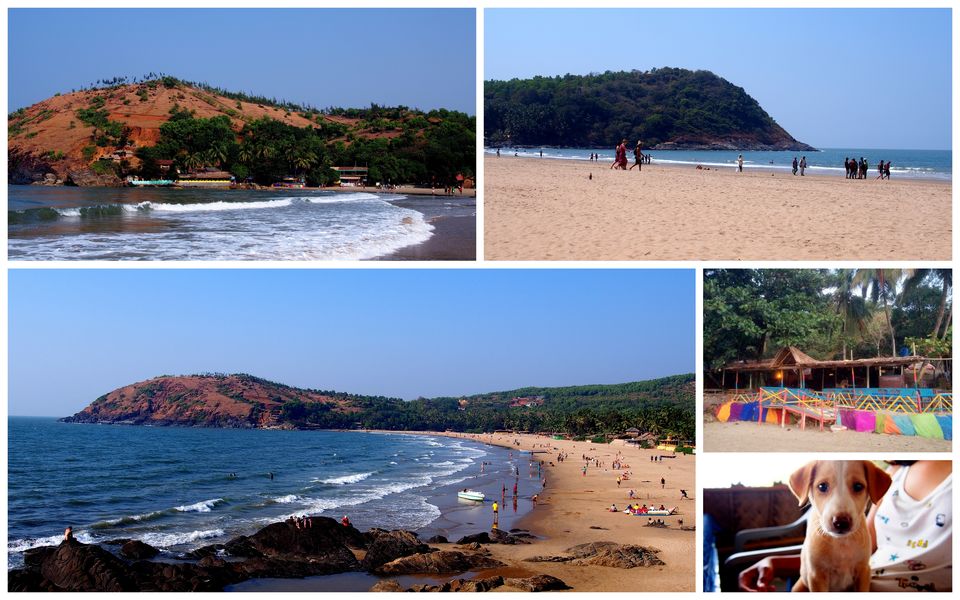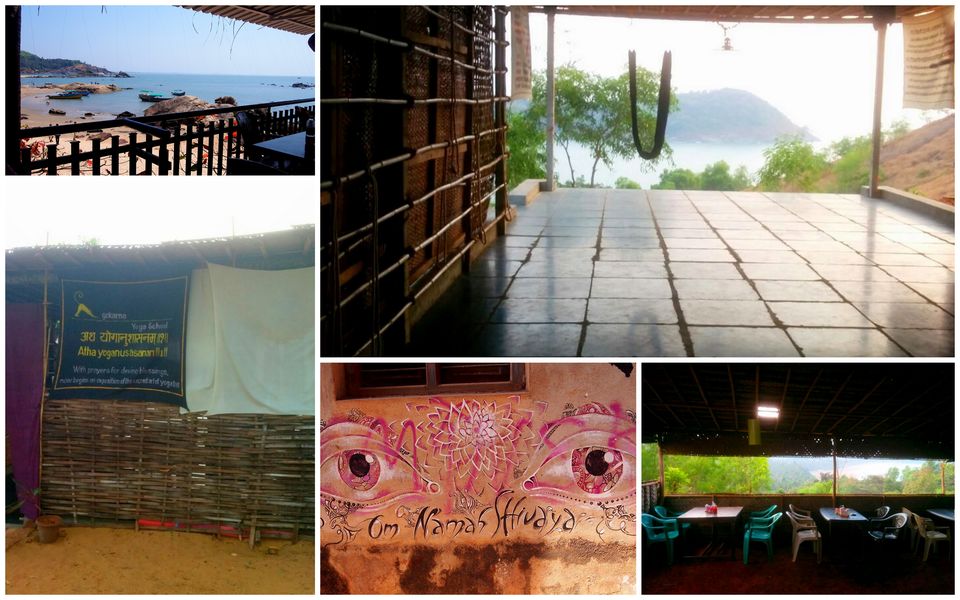 Cold sand, warm hug, giggles and laughters, hippies everywhere, find kudle beach fascinating, interesting accommodation, first kind – open beds at a café, stay startled, second kind - huts with sand flooring, common toilets and bathrooms – accept it reluctantly, third kind – huts with hard floor, treat it as luxury, sumptuous banana pancakes for breakfast, watch the foreigners practice their sport, hike up the hill to om beach, talk about relationships, travel and more, lunch at Namaste Cafe, hot afternoon, contemplate going to paradise beach, decide on napping under a tree instead, hike back to kudle, play in the sea, enjoy the music being made by the hippies on the beach, watch them dance, dinner with new-found friends, play with a cat, gaze at the stars, spot constellations, find our own constellations, birthday celebration, sleep with a smile.
Early morning bus ride to Kumta, not so early taxi ride through forests to yana, hike up the yana caves, stay in awe of nature, hunger pangs, cave exploration, more hunger pangs, junk eating, fun conversations, hike down, binge eating at vaibhav restaurant - kumta, fish and prawns, too full to get up, eat some more, drink a free lemonade given by the waiter, almost sleep at the restaurant, drag ourselves out, walk in hot sun, bus ride back, sunset on hilltop, cold shower, walk on the beach, fun dinner, sleep having decided to shift to a hilltop place to stay.
Hike up, fourth kind - find a tree house, fall in love with it, find a short cut to our hut, love the route, shift with backpacks, wonder how we are so bad when it comes to packing light, enjoy the absolutely gorgeous view, spend time planning our travel startup, shower under the sun, loveeeee the experience, take a ferry, spot dolphins, spot flying fish, stay amused, visit nirvana beach, love the silence, visit paradise beach, love the bare minimum living, talk about how people do this, wonder if I'll ever evolve so much as a traveller, shoot a video for our startup, realise we need a handicam, sail past half-moon beach, spot a lighthouse on a hill, run back to our tree house, nap, do some yoga in the yoga centre facing the sea, find inner peace, go back to the hilltop, watch the sunset, walk down to kudle beach, chat with a girl from England on yoga, travel and Pune, order dinner for the go, sit on the beach and talk, stare at the sky, eat some prawns and kalamari, hike back to tree house, try to smoke up and fail, stay disappointed till sleep takes over.
Morning walk to the beach, the most delicious pancakes and eggs for breakfast at Parvati Cafe, play with a puppy, trick him into eating banana by hiding it behind omelette, walk in the water, climb some rocks, hate not knowing how to swim, explore Gokarna city, hate the sun, shop for some hippie clothes, run back to the tree house, nap, shower under the sun one last time for long, catch the sunset, eat at a russian café, leave kudle with a heavy heart.