A Mesmerizing trek along the beach side :
1st July 2016 16.00 IST with cup of Tea and group of 10 people planning for outing, with nothing finalized yet accept that we were travelling the same night. And 10 different brains thinking about 10 different places to visit which was equivalent to impossible to decide on one place. After visiting number of places virtually while doing Chai Pe Charcha the final outcome was Gokarna - Adventures along West Coast.
Gokarna is a small town in Uttar Kannada district of Karnataka, with it's own mythological stories surrounding it. It is 484 Kms away from the state capital Bengaluru. We started from White Field, at around 21.00 hrs and were able to exit the traffic city at 22.30 hrs just in time before the restaurants were closed and narrow escape from travelling whole night with starving tummies ;) . Our first pit stop was quiet interesting where we met 7 ft tall guy and we all felt like Lillyputts in front of this Giant Gulliver. After having traditional North Karnataka Jowar Katakk Roti we had been in some other loka just to open our eyes in land where Goddess Marikamba resides Sirsi @ 7 in morning. After enjoying the flush green roads of Western Ghats reached Kumta, 10Kms from there is a village named Baad and 2Kms from there was Nirvana Nature on Nirvana beach near Gokarna which was our dwelling place for next 2 days.
The view from the tree house was just amazing with cool breeze of the Arabian Sea making us feel fresh. It was quiet obvious for this feeling after inhaling CO2 in Concrete City Bangalore, and not much O2 left out.
After completing the daily routine activities we tied up shoes and were ready for our 14 Kms trek.
We hired ferry to cross the river to start the trek to Paradise Beach - Half Moon Beach - OM Beach - Dolphin Spot - Kudle Beach - Gokarana Beach. While crossing village on the way of our trek villagers were amazed on knowing that we were trekking all the way to Gokarana, but we were determined to finish it. Once we were out of the Village Premises along with GPS there was dog who was guiding us the way out of forest to the shores of Arabian Sea. The rain Gods were on to their job to shower rains on to us but that did not stop us from moving ahead towards our destination. Finally after all the drama we reached Paradise Beach and it was such a delight to sight a beach with none other than us. Now a days all the tourist destination are so crowded you won't get the actual peace for which we travel all the way from our home. This beach has such a scenic beauty and mark my words you can definitely get a new Profile Picture or a Display Pic for sure. After few of us tried their photographic skills with DSLR only to come to know that either images were never captured, or few which were captured were like aiming at sky and ending up clicking the ground. After paradise it was turn to see Half Moon Beach, named after it's shape is one more delightful spot to visit.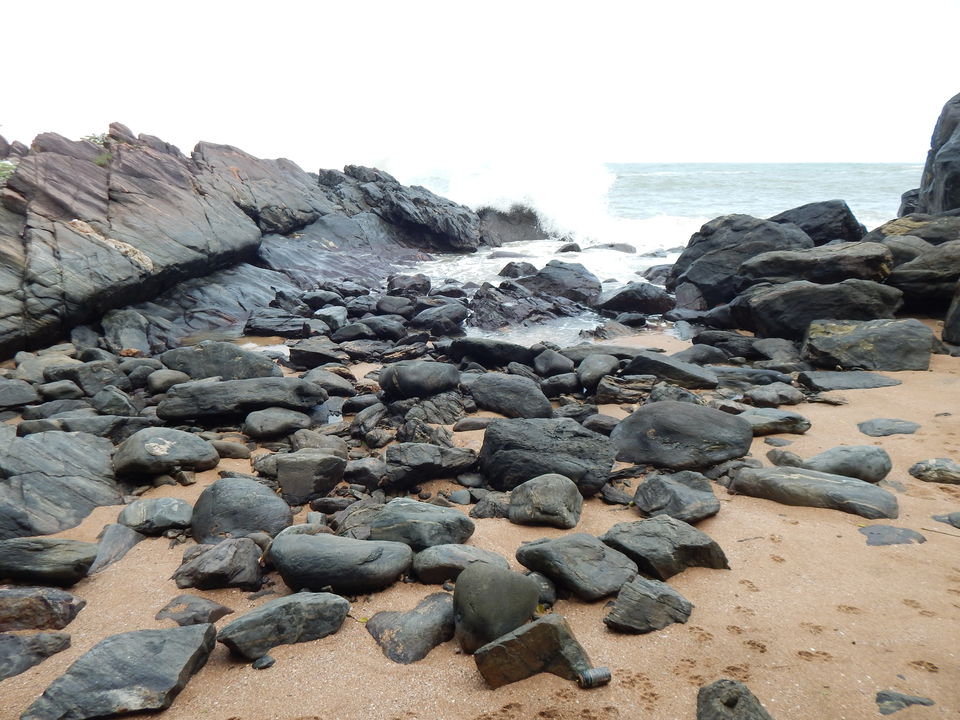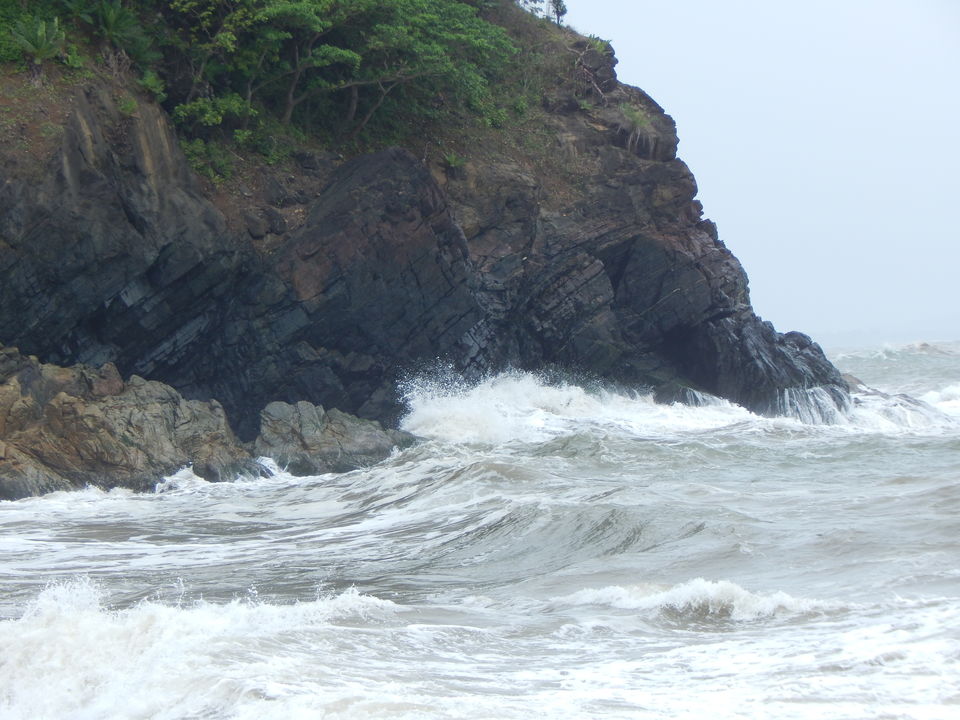 With another few Kms of walk we unlucky fellows reached the Dolphin Spot and all the Dolphin's were having Lunch Break so we dint spot one, other than the spectacular view of Arabian Sea with different color of water at some spots . From the hill top of the Dolphin Spot we could see the OM Symbol (ॐ) Shaped beach, that's how it got it's name. Climbing down the hill for 2 Kms was our next Pit Spot Namaste Cafe for lunch and evening coffee. After having chilled coffee ;) started our journey back to Gokarana, passing through Kudle beach we were on top of hill from where you can just see the white waves touching the sea shore of Gokarana beach, and after feeling the evening cool breeze we started down to reach Gokarana Beach where our chariot was waiting for us to take us back to our Den on trees.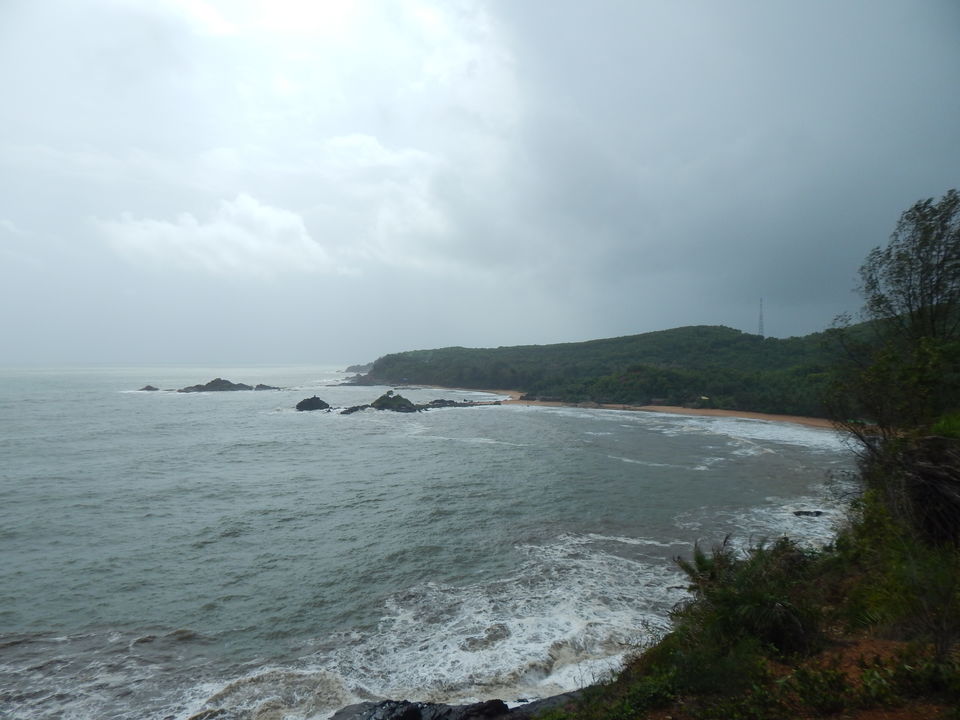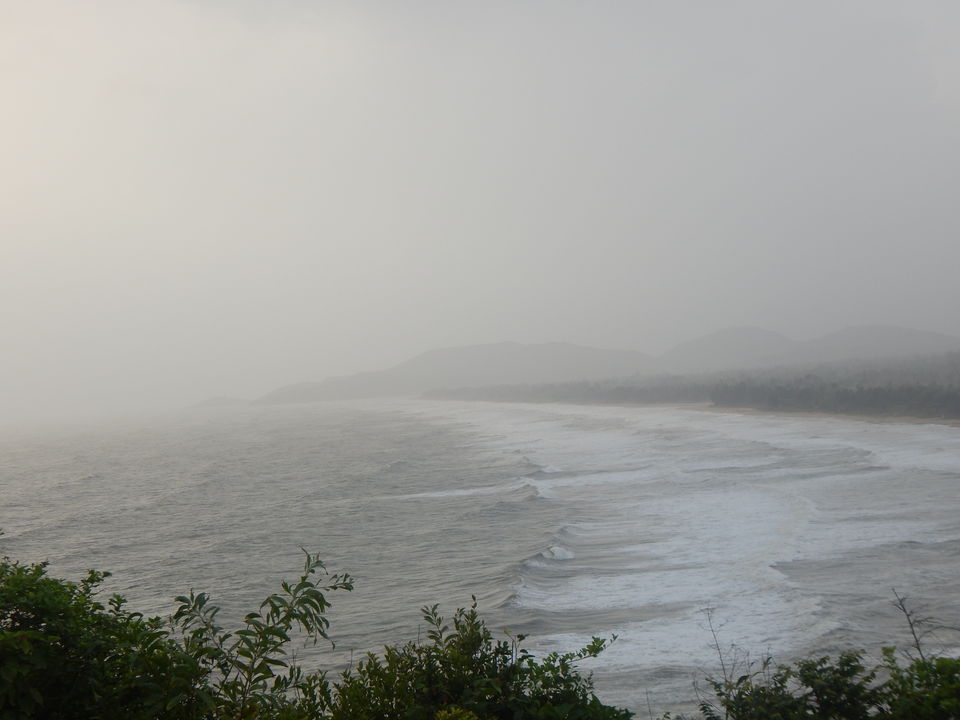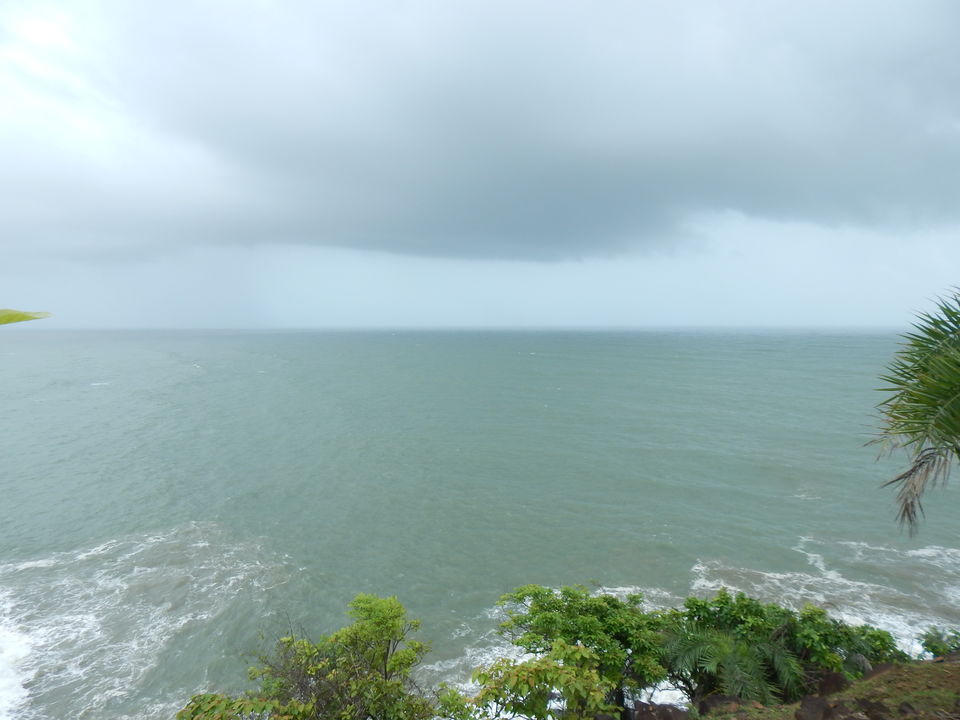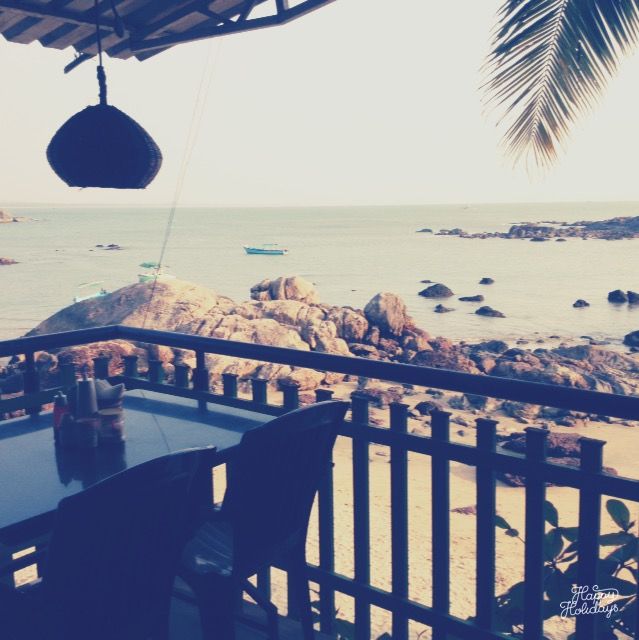 And after we reach it was the time for celebration with music and dance not on the dance floor but on the Sand Floor :). Next day it was time for some Pro Kabbadi Fever in the sea, some how escaped from it. Post that it was time for photo session in the den, before leaving to rock formation place Yana.
Yana is famous for these two massive rock outcrops known as the Bhairaveshwara Shikhara and the Mohini Shikhara ("Shikhara" means "hill"). The huge rocks are composed of solid black, crystalline Karst limestone. And one more thing you can spot quiet easily if you enter the forest instead of taking conventional route is Black Cobra. But again not sure we were Lucky not to spot one or Unlucky to see one. Half way through the 2Kms trek to the Massive rock Lord Indra started his wrath by pouring heavy rains and left us with no option but to get drenched. After seeing the huge rocks eyes were filled with joy and minds were filled with questions, on the formation of such a huge structure. Post the visit we started the journey back to our Karma Bhumi and on the way back we got the chance to take the blessing of Goddess Marikamba.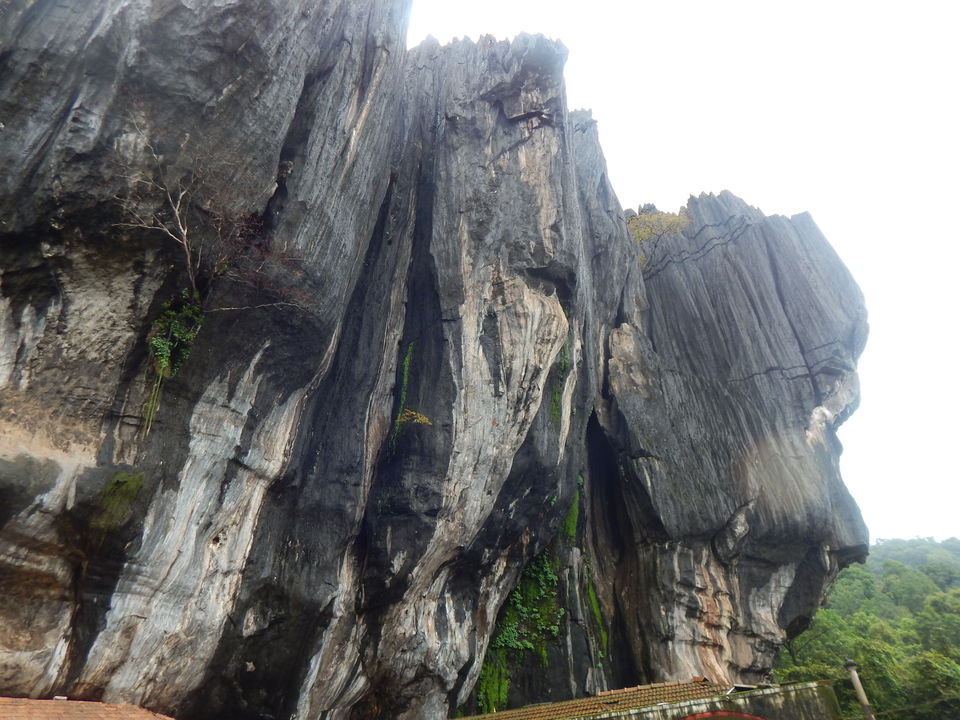 So ultimately if you are a beach lover and want to experience every inch of it.. Don't think twice. Get Set Go :p