Inequalities are the essence of life whether it is monetary and economic status or just popularity levels of places, cuisines etc. If there is one place people pick to holiday in India, it would be Goa at the top of everybody's mind and this would be true not just for foreign tourists but also domestic travellers. Goa is a great place with amazing beaches, some of them crowded beyond recognition while others still remain pristine. India is blessed with a long coastline on the west as well as the east but somehow the oft-repeated names always get increasingly popular. We wanted to look for a place way lower in the pecking order and the place we came up with was Gokarna. This is a temple town in Uttara Kannada and it's about 150 kms from Panaji. Apparently the place gets its name from Sanskrit term for cow's ear and it's also a very important Hindu pilgrimage town. To call it a poor man's Goa would be unfair but the place has clear upside potential.
Things to do here:
I have to admit that the count of beaches in Gokarna is clearly outnumbered by Goa, but the ones in Gokarna are second to none in terms of beauty. 5 beaches stand out namely Gokarna beach, Kudle beach, Om beach, Half-moon beach and Paradise beach. The main beach is Gokarna beach vicinity which houses the largest residential settlement in the town. It also has some delicious Udupi restaurants and make sure you try the local cuisine and exotic desserts here especially a weird sounding "gadbad" at the Prema restaurant. The best time to visit this beach and its surrounding areas is the evening time just a couple of hours before sunset. The evening sun falling on the temples here and other street-houses is a visual delight for anyone with photographic keenness. Very old temples and narrow streets and coloured walls of homes make the evening walk fun.
Don't spend too much time at Gokarna beach and start on foot back towards Kudle beach near the Zostel where you will find an amazing sunset point. Though we dint stay here, we absolutely loved the Zostel set up right at the edge of a cliff. Here sit at the edge and watch the sun go down taking along with it all of the earth's beauty.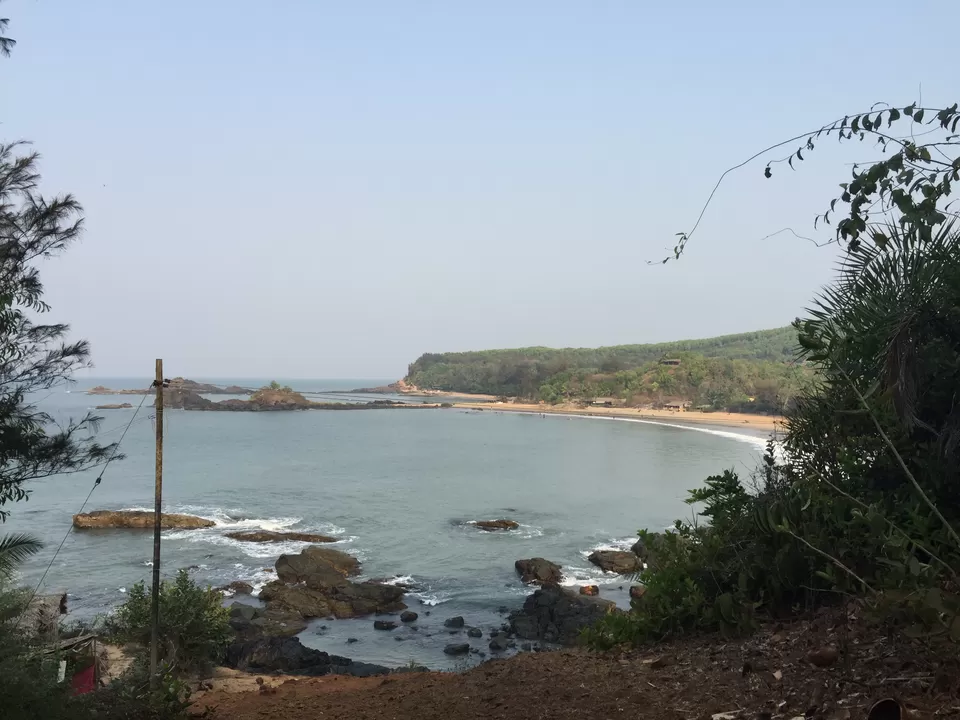 One wouldn't assume that a trek is possible in a place loaded with beaches but we always explore like a forensic expert doing finger printing analysis. We started early morning on a walk down to Kudle beach and then we trekked along the hill with a beautiful view of the beach. The trek took us to the OM beach and then with another climb and descent we reached an almost completely deserted beach called Half-moon beach. This place has a few shacks though and you'll get even some unexpectedly modern and continental cuisine.
There are two ways to make the way back to Kudle beach either by road, or by a paid speedboat service and we took the latter. In the evening we took the roadways and arrived at the OM beach for an evening setting that even Goa would envy. Great music and tasty food added further magic to the setting.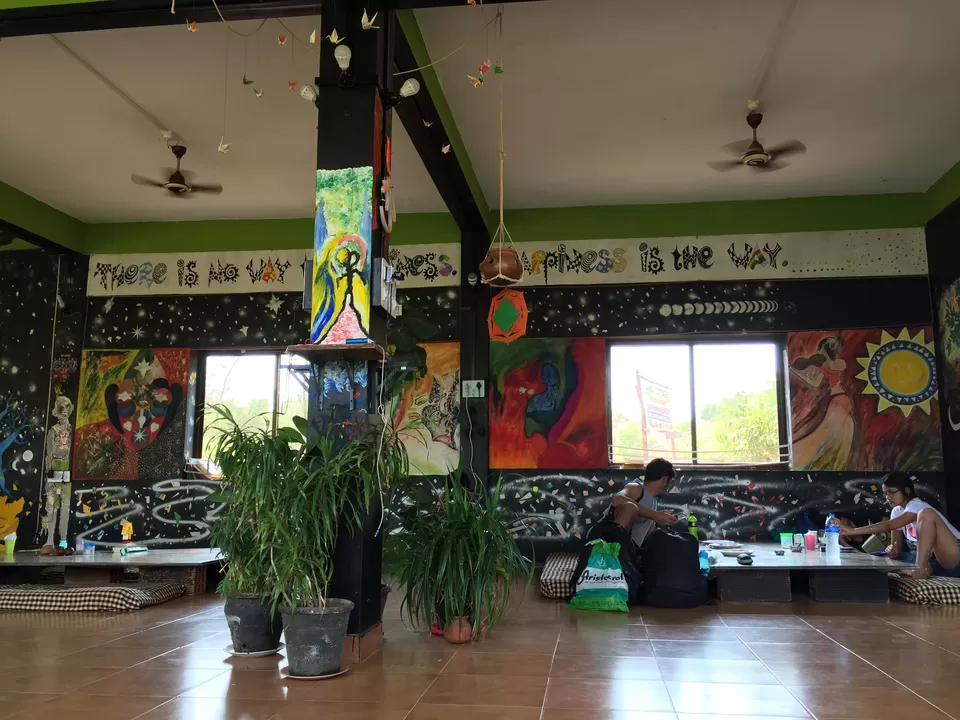 A thing we would noticed so blatantly is the amazing cafe culture with cuisines ranging from Russian to German to Italian and many more. We loved this place called Cafe 1987 and it had such an amazing interior ambience and a elaborate menu and going here just once was never going to be earnest.
Best time to go:
Months of January to May would be the best months to visit as the sunny weather make the beach sands glow , while months June to September would face heavy monsoon rains.
How to get there:
From Mumbai buses ply to Gokarna and take roughly 15 hours, and the journey isn't as tiresome as what it seems. Similarly trains like the Matsyagandha express along the coast are a worthy experience but we would recommend this only during the monsoons to get a greater glimpse of the beauty. The nearest airports are in Hubli, Goa, and Mangalore.