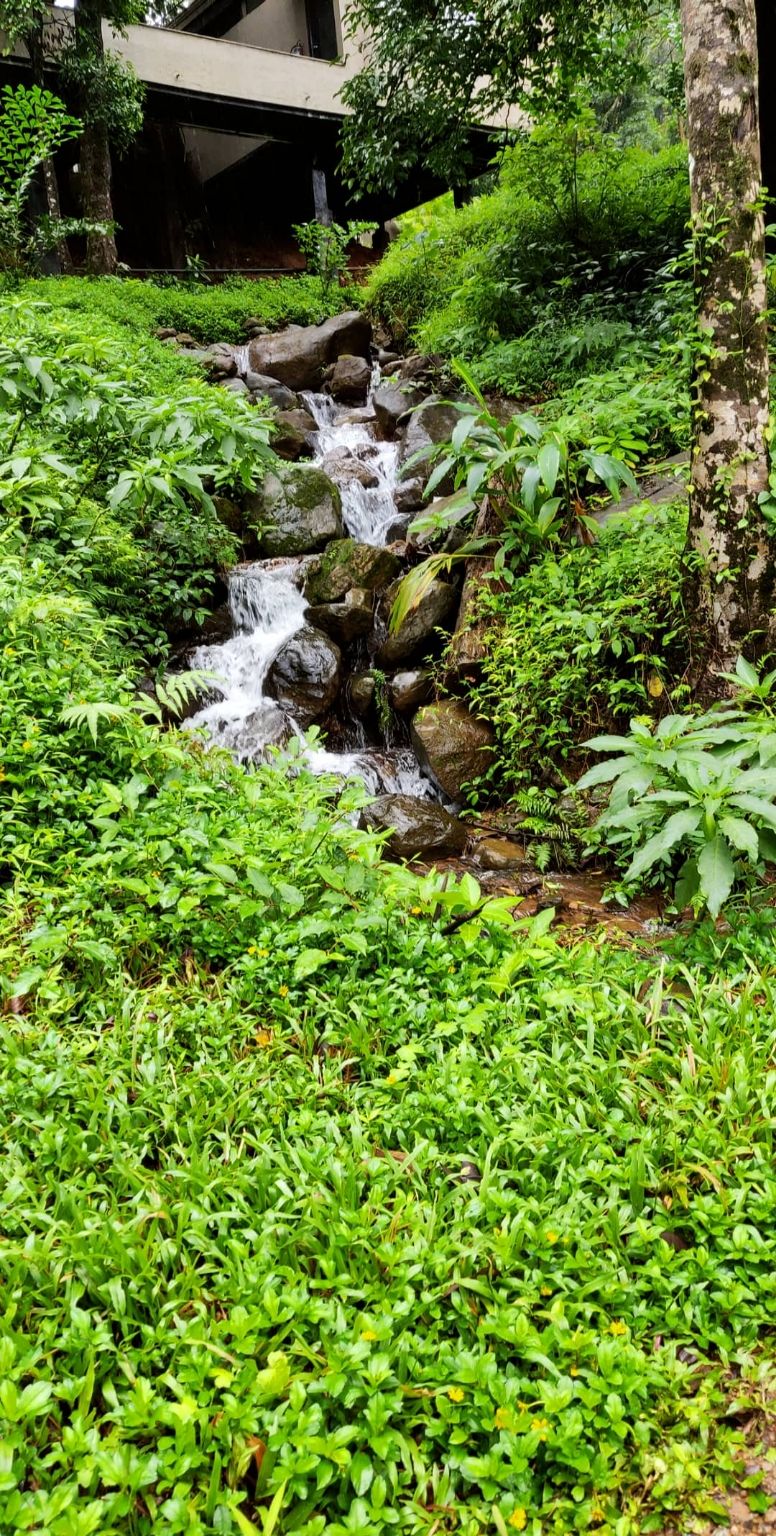 'Mountains are calling , and I must go ' , It was nothing like that . We had a long weekend and being in Bangalore is a boon that you can travel 200 km and find a beautiful new tourist place . Before coming to Bangalore I read about this beautiful resort which has a waterfall inside the resort on Tripoto and I marked it in the places I want to go and a year later it was time to go visit that beautiful hill station Coorg in Western Ghats .
We started from Bangalore at 5 am , I haven't seen Bangalore roads so empty . We took a breakfast stop at 8 am @ kamat . Drove through the amazing landscape and really well maintained roads . We took another stop for a quick photo session after Somverpet . We reached the resort @ 11:30 am .
Ayatana is heavan on hills , its like a dream . We have taken a package with meals included as there is absolutely nothing around it for atleast 10 km . Just local houses and a tea shop (3 km from resort)
We checked in and went for lunch. The restaurant they have is called glass house which face the waterfall . The lunch was better than our expectations ( bad food reviews on TripAdvisor ). After lunch we went straight to room as we were tired from long journey . We choose a forest view room , the rooms are nicely Maintained and you have everything you need . Best part is the balcony with 4 lounge chair and really comfortable ones . This is one place I felt really peaceful and happy .
In evening they have high tea , we went out and after high tea we explored the waterfall and the resort . It also have Smaller natural streams going through the resort .
By night it started raining and weather was amazing .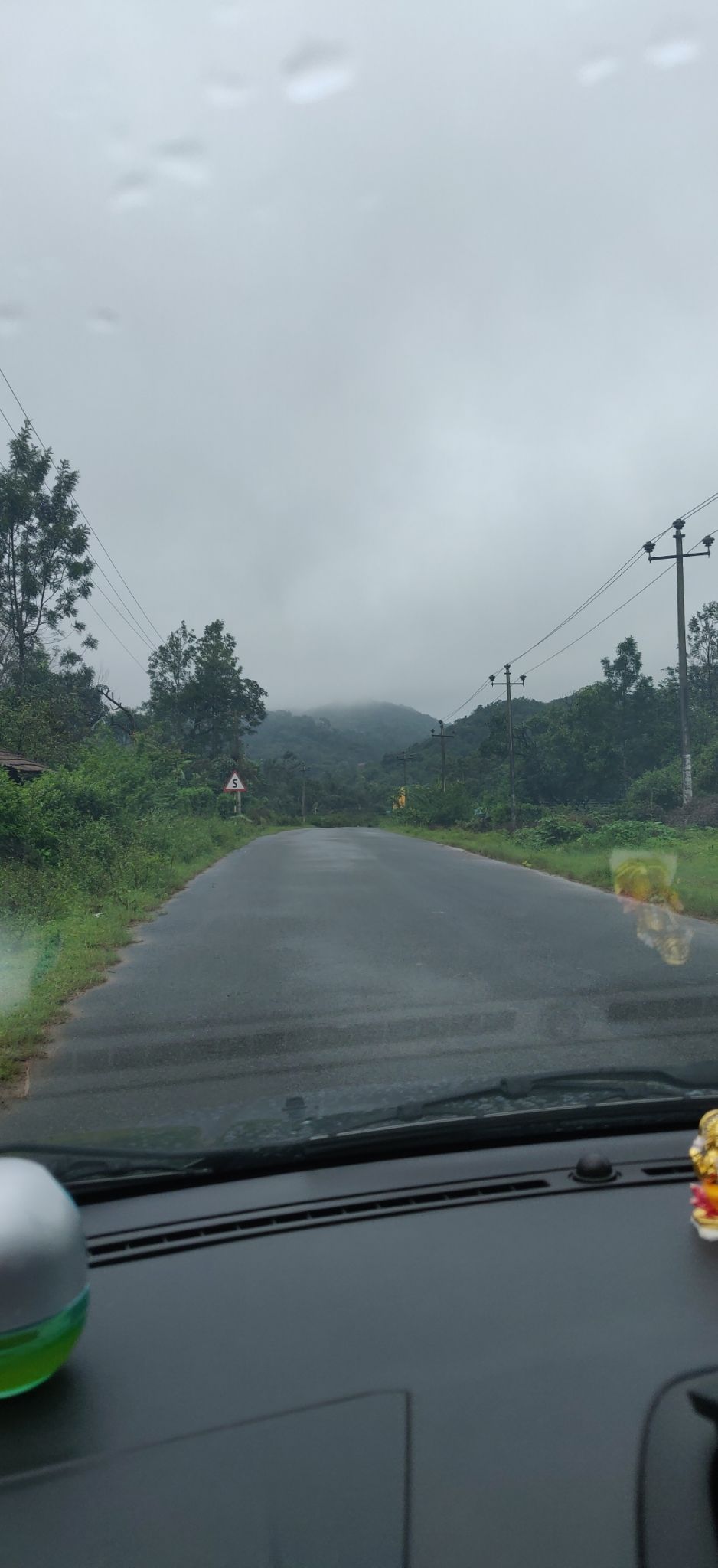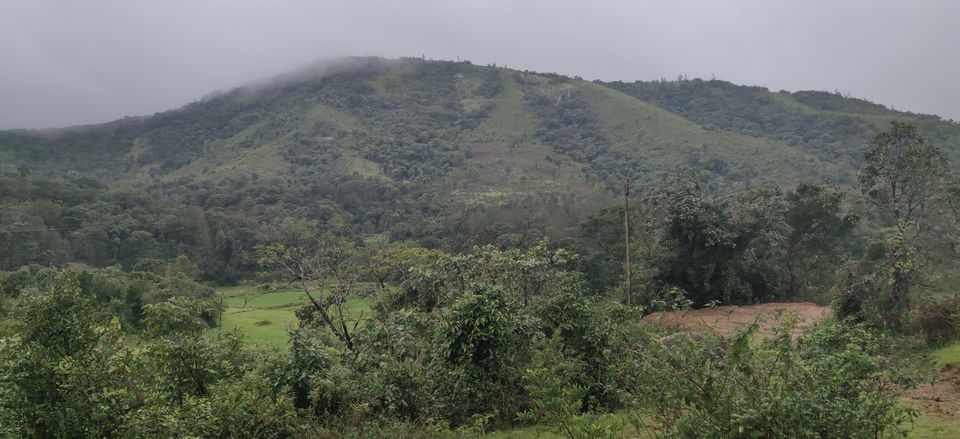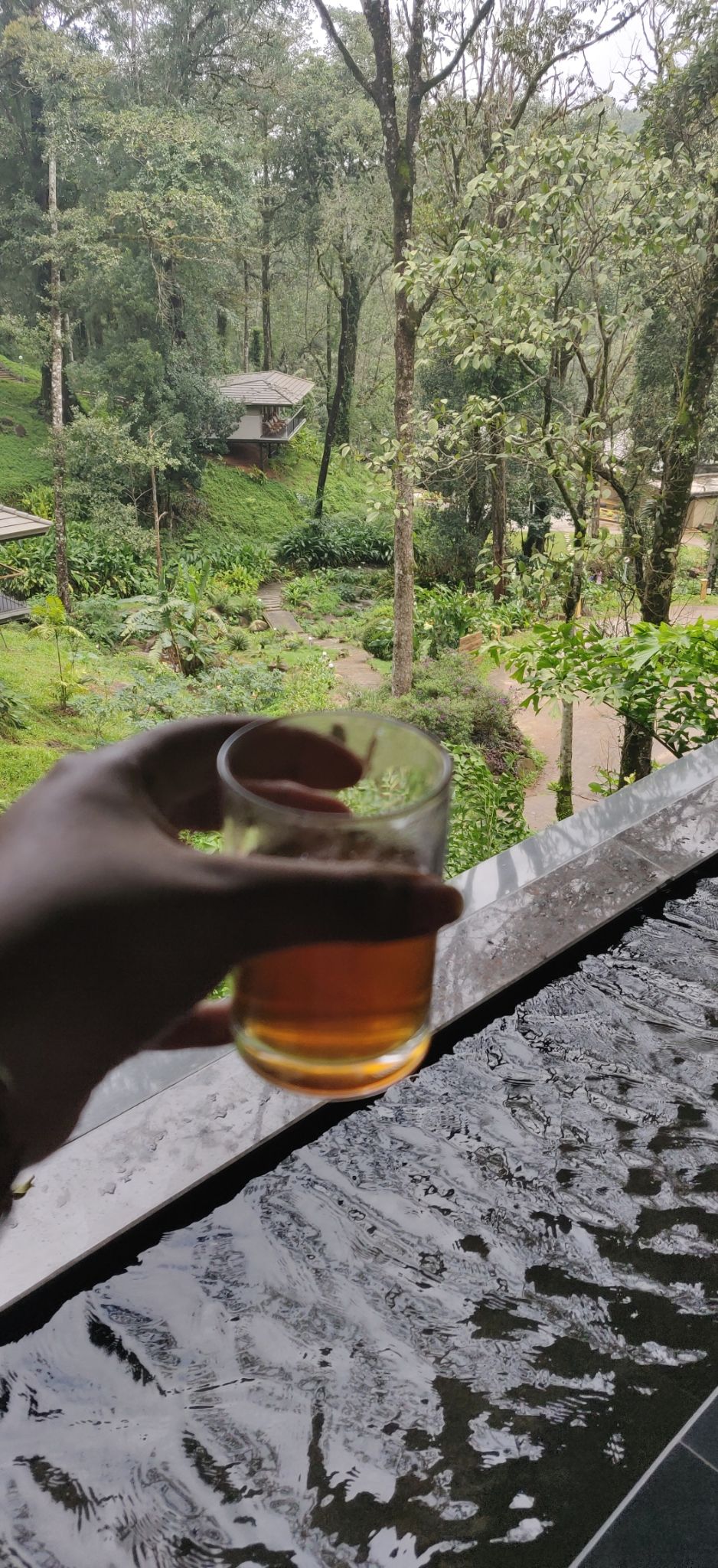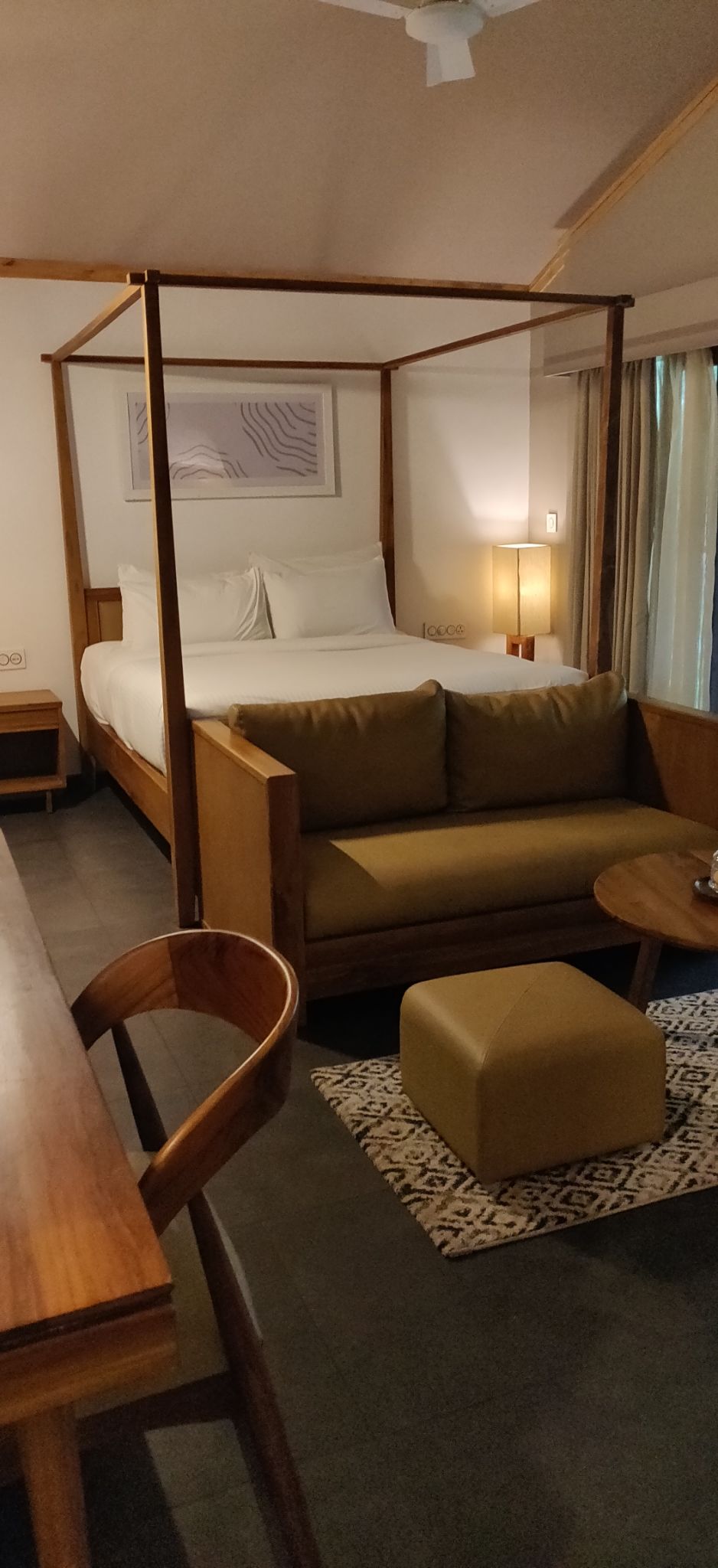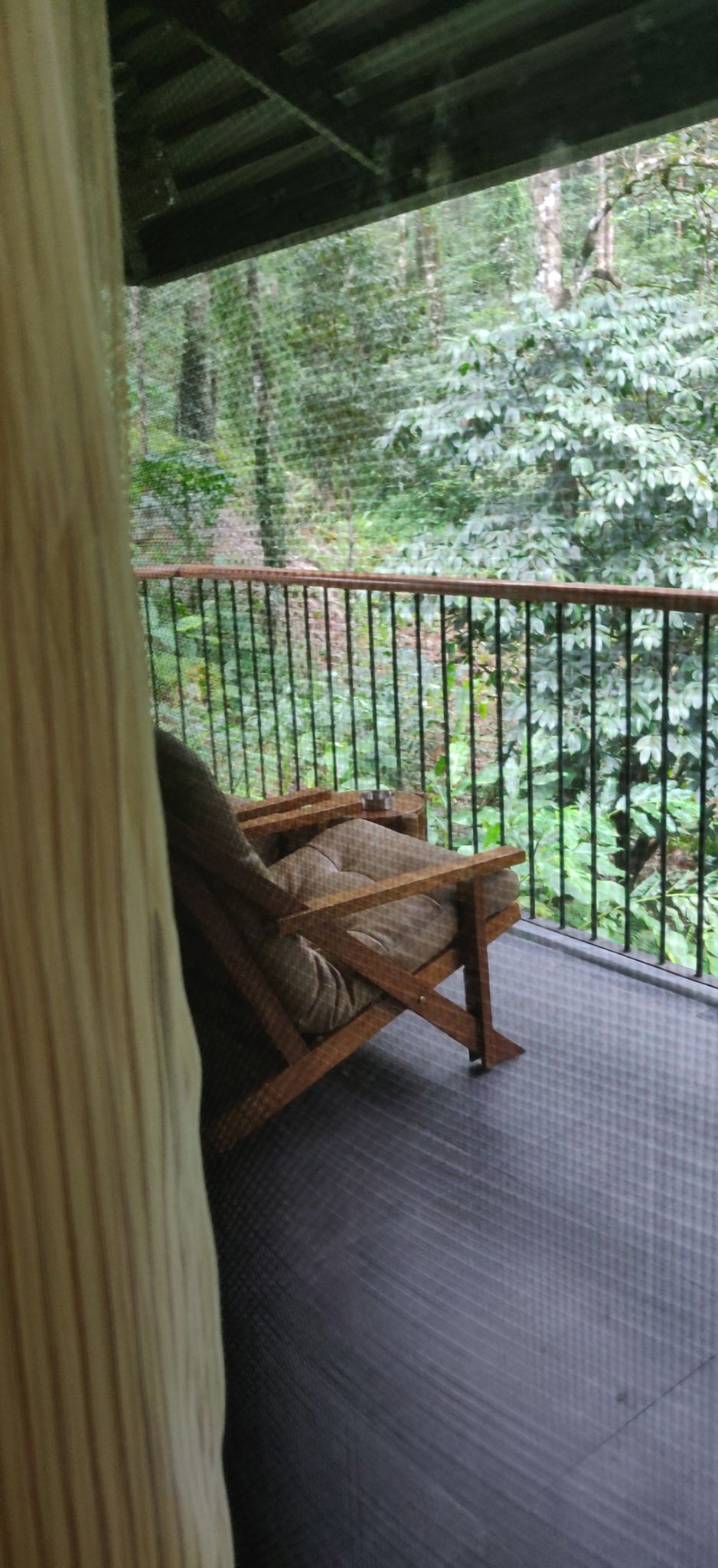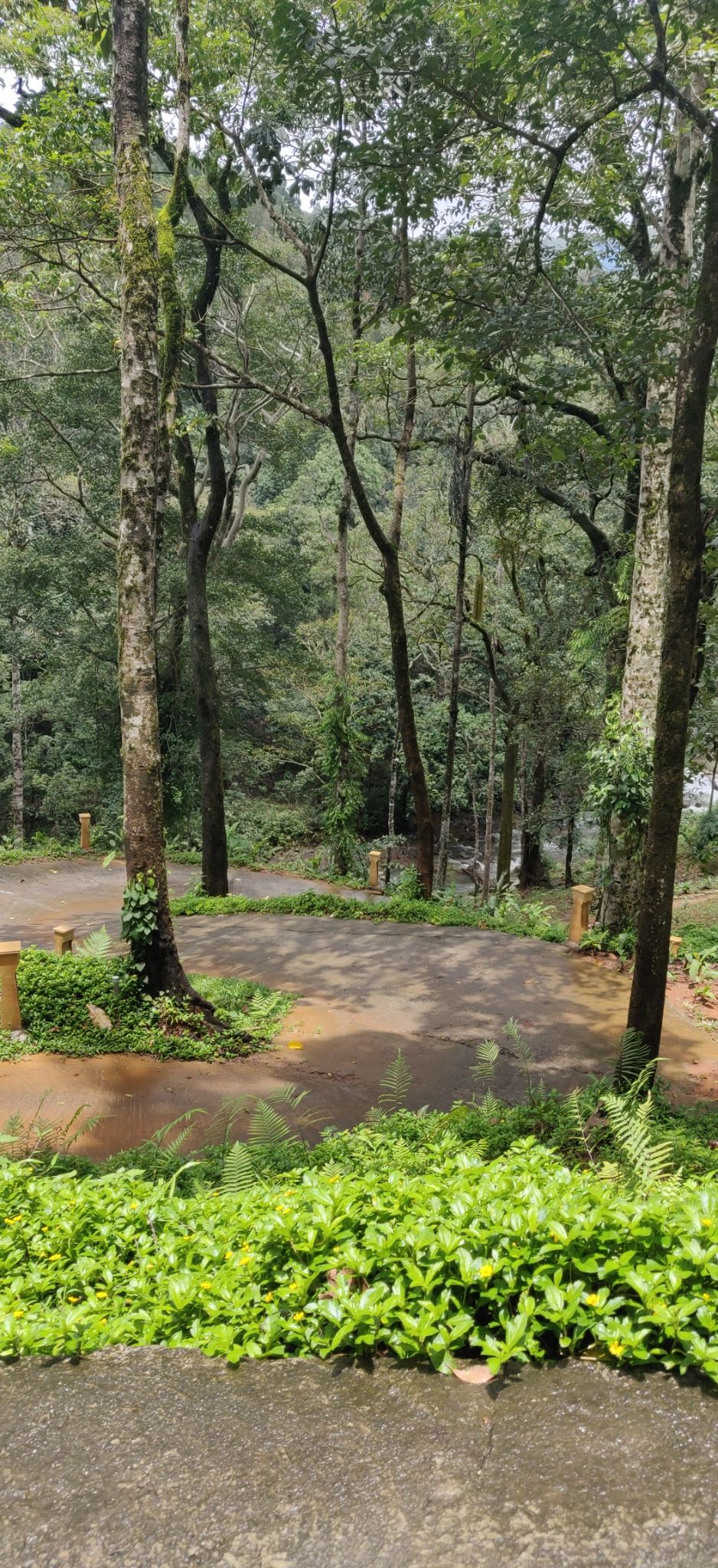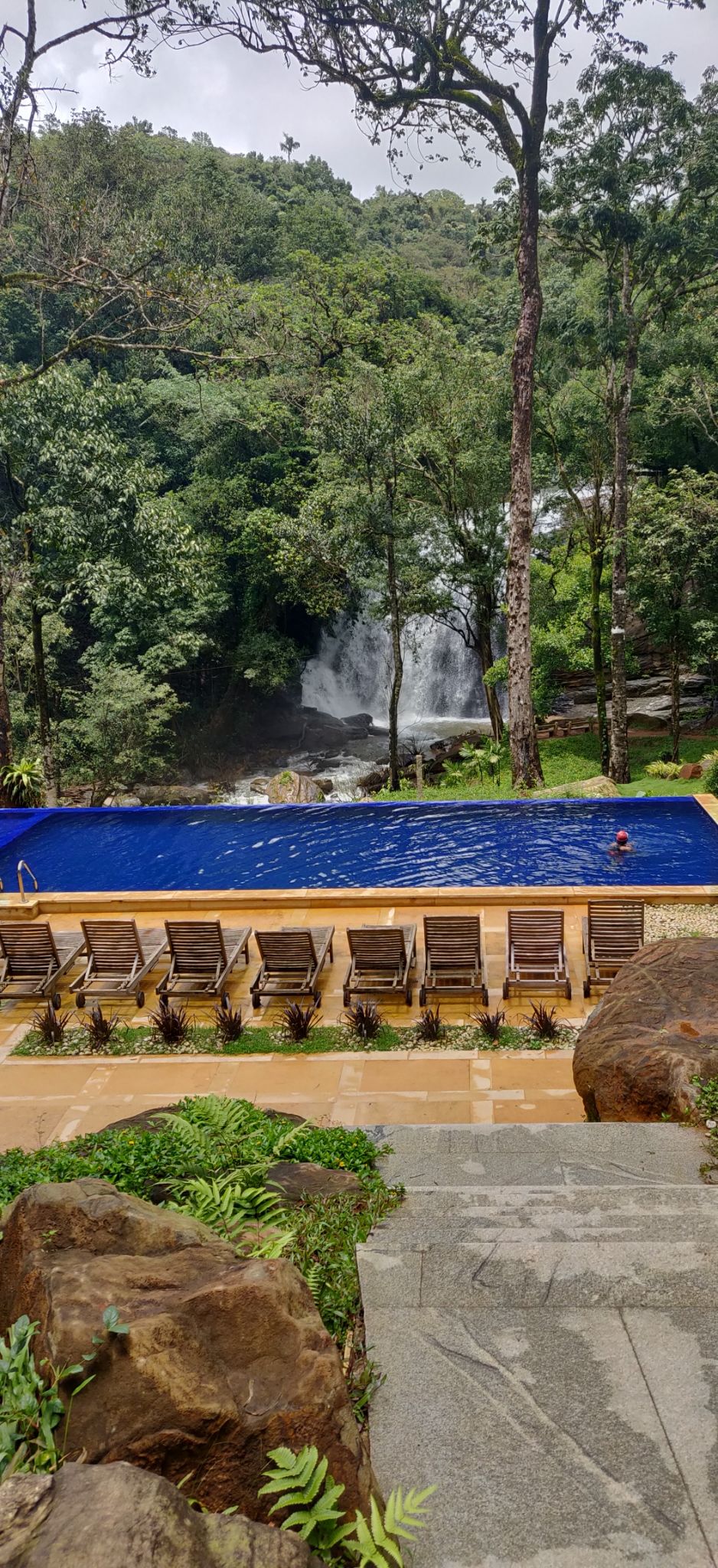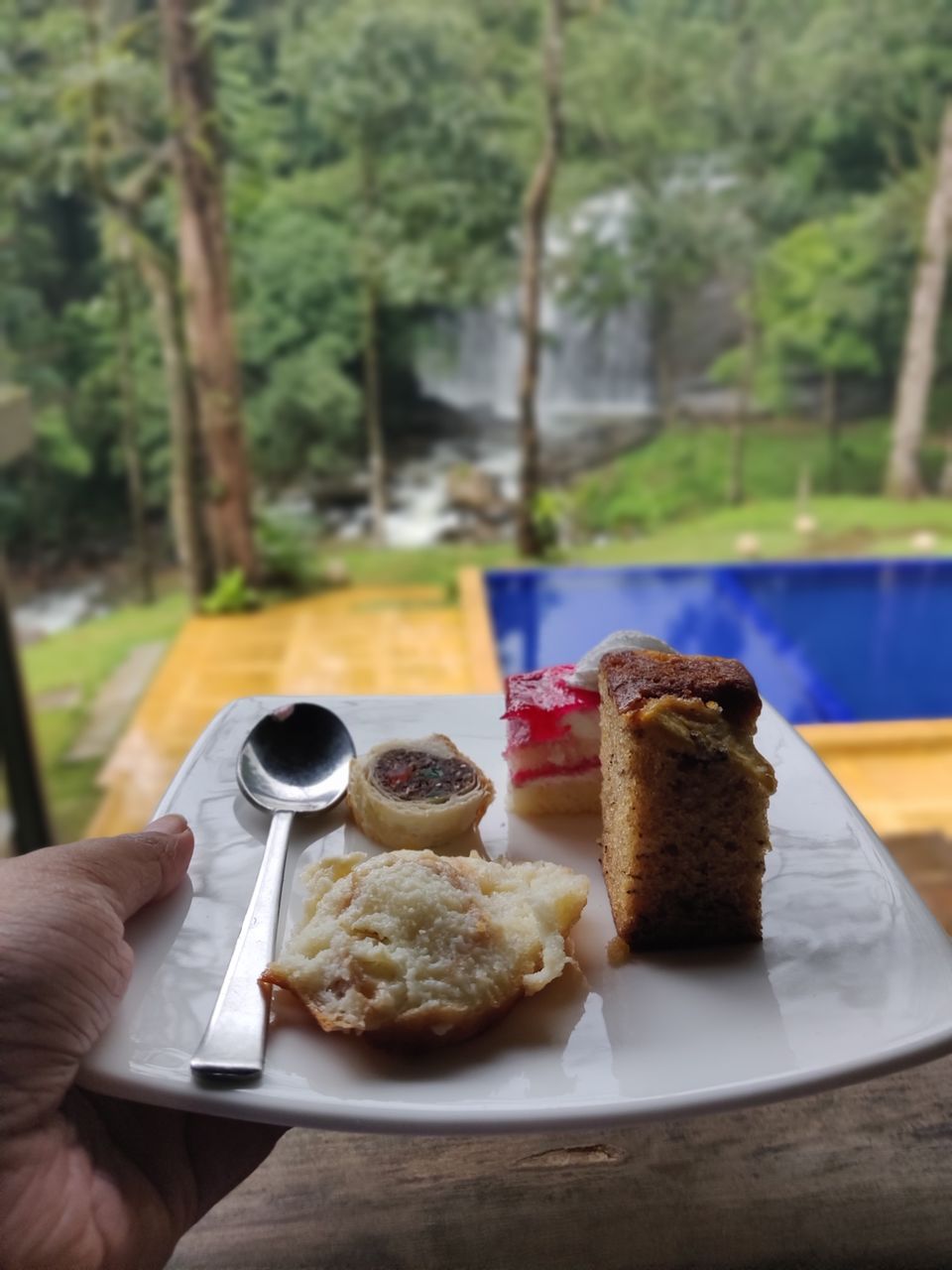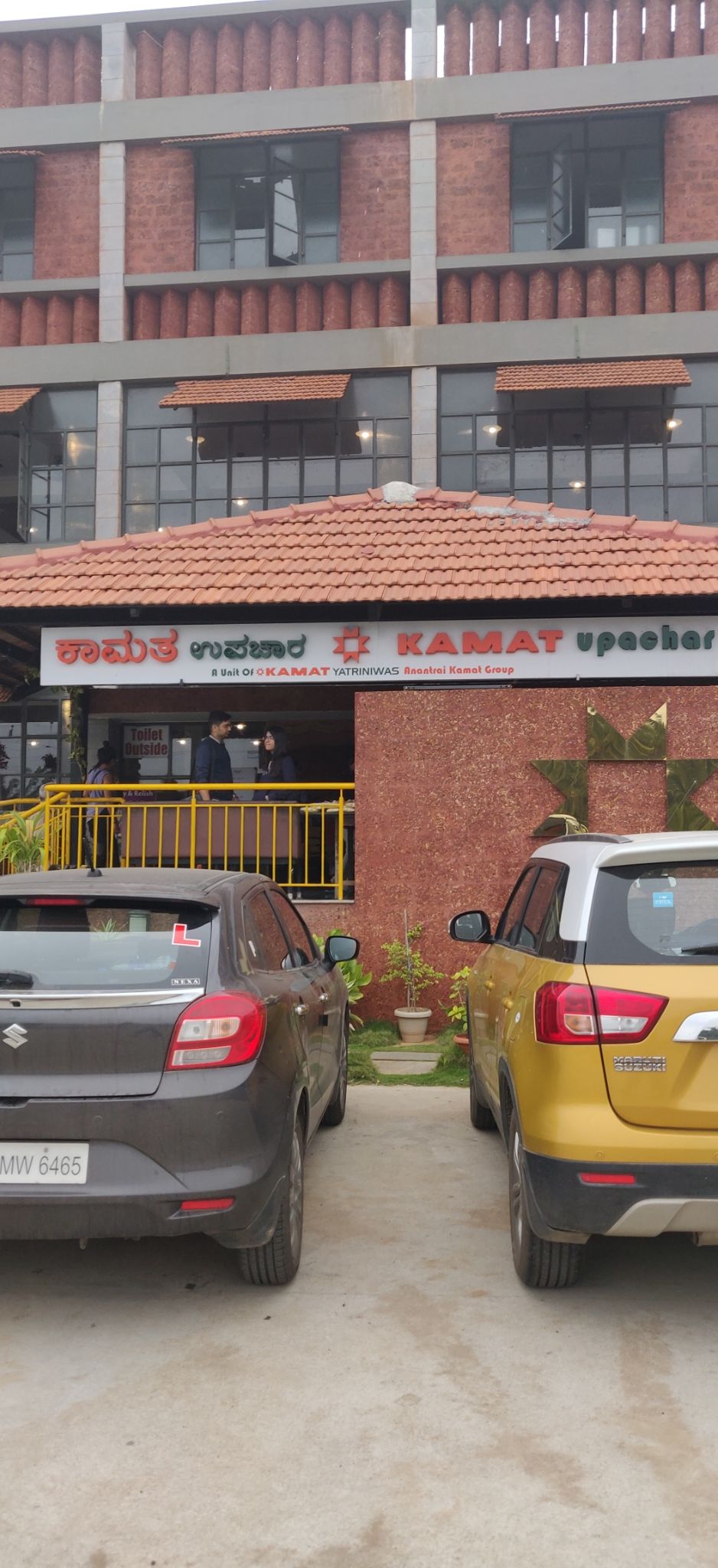 Next day , we started early and went to madikeri after breakfast , covered the Monastery and Raja seat . By afternoon we came back and had lunch .
While coming back we saw coffee plantation , you can book a tour separately for that .
The resort also provide few trekking tours for 1200 rs per couple .
The evening was really relaxing, we walked outside the resort and it was very beautiful . I haven't felt so close to nature in a long time . This is a place which is just away f rom all the hustle bustle of the city .
As it had been raining throughout you could see water flowing over road and fog over the mountains .
We came back to resort before it was dark and this was our last night .
The resort has a nice bar and games rooms . We enjoyed a match of pool , TT and fussball before we went to bed .
The rooms have tata sky and coffee /tea maker .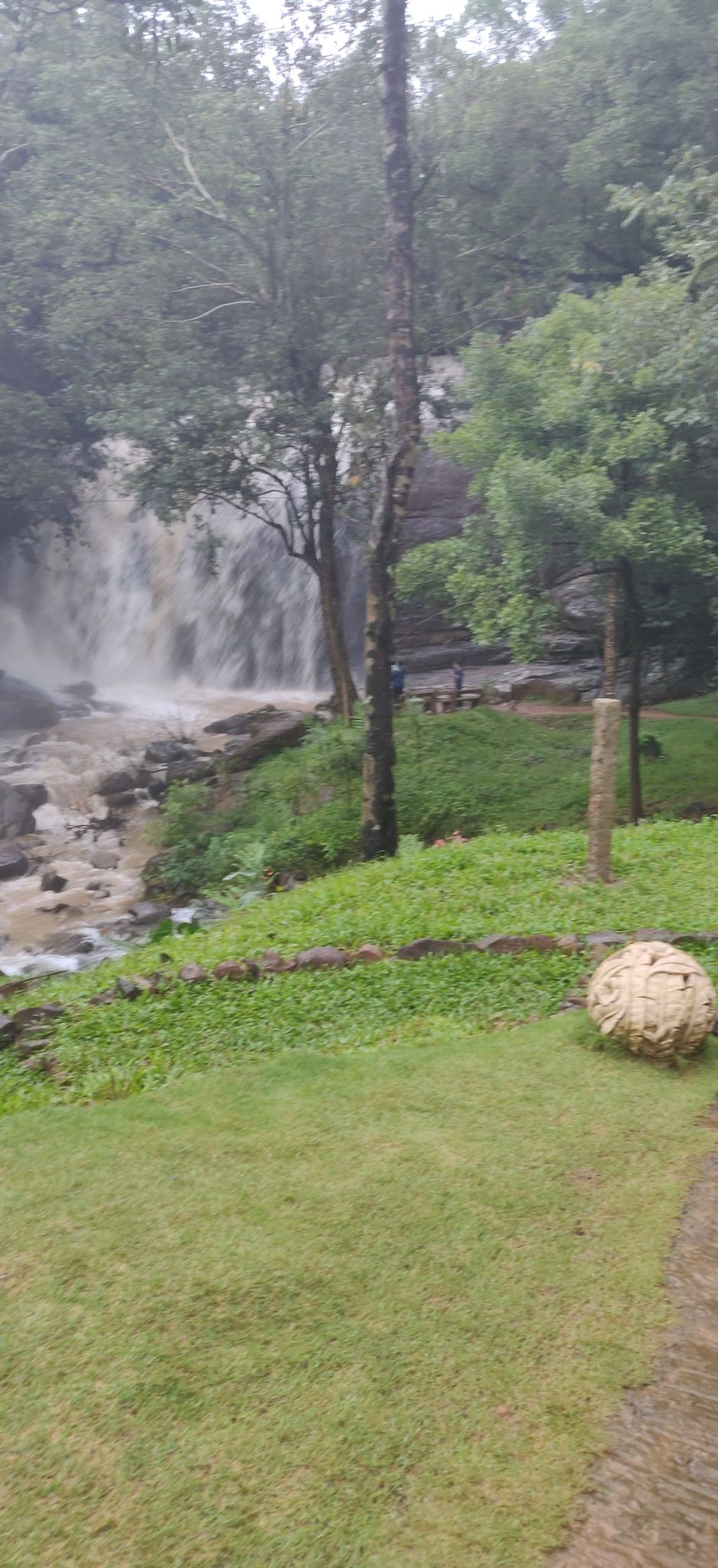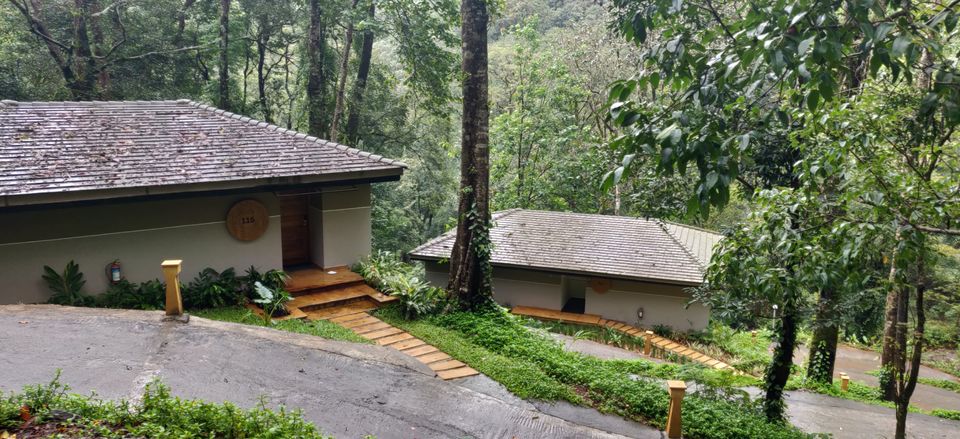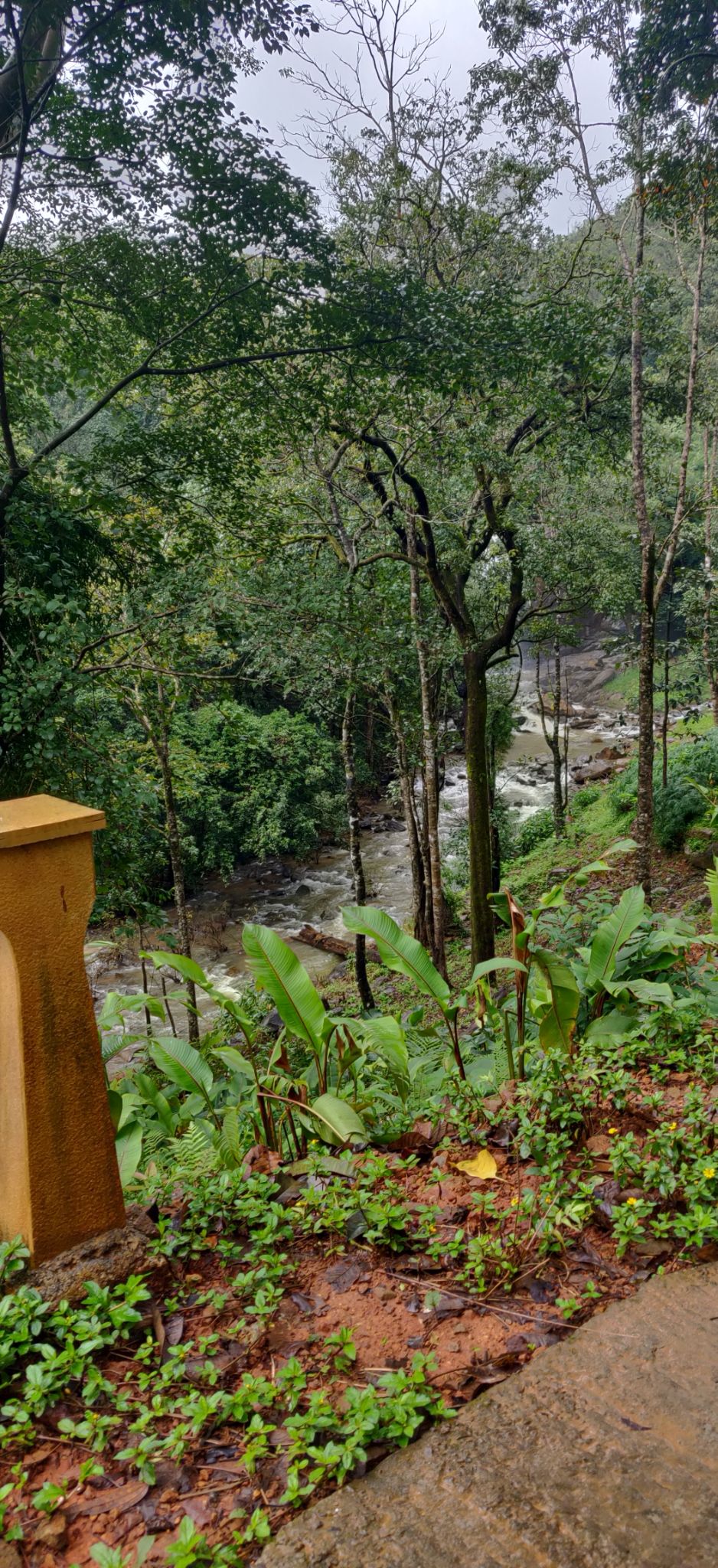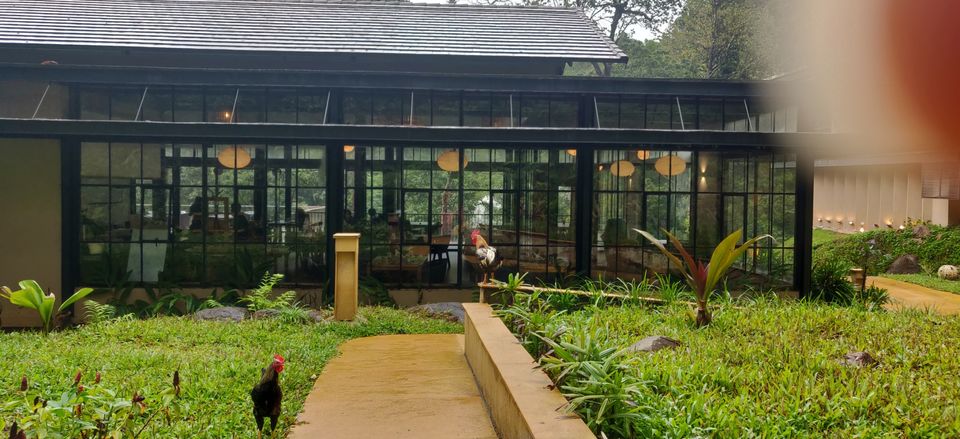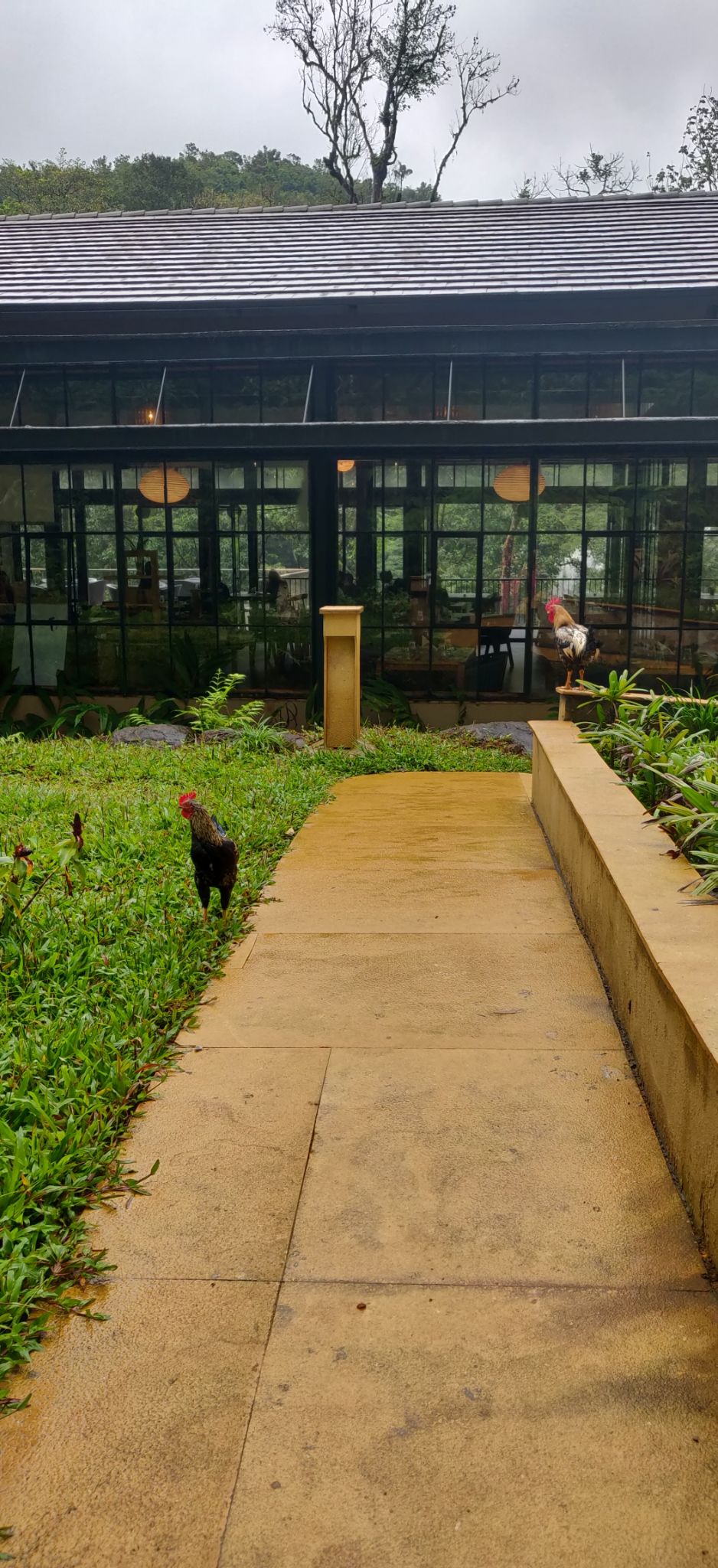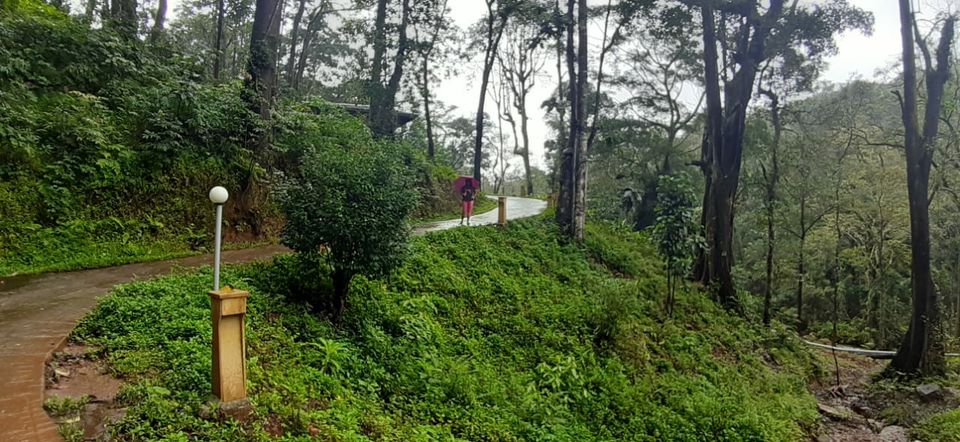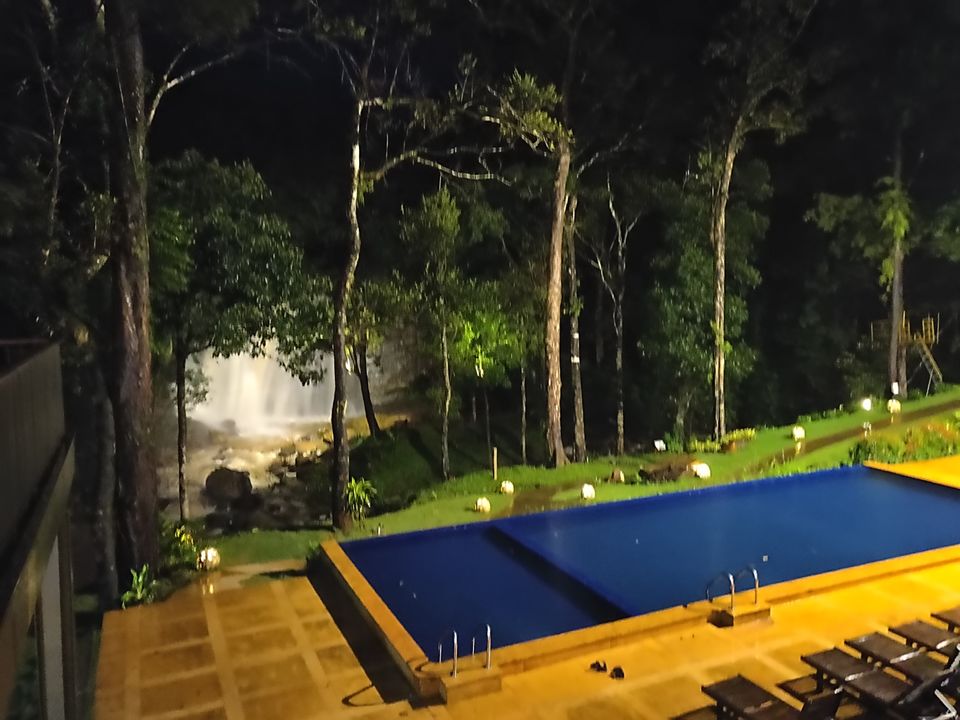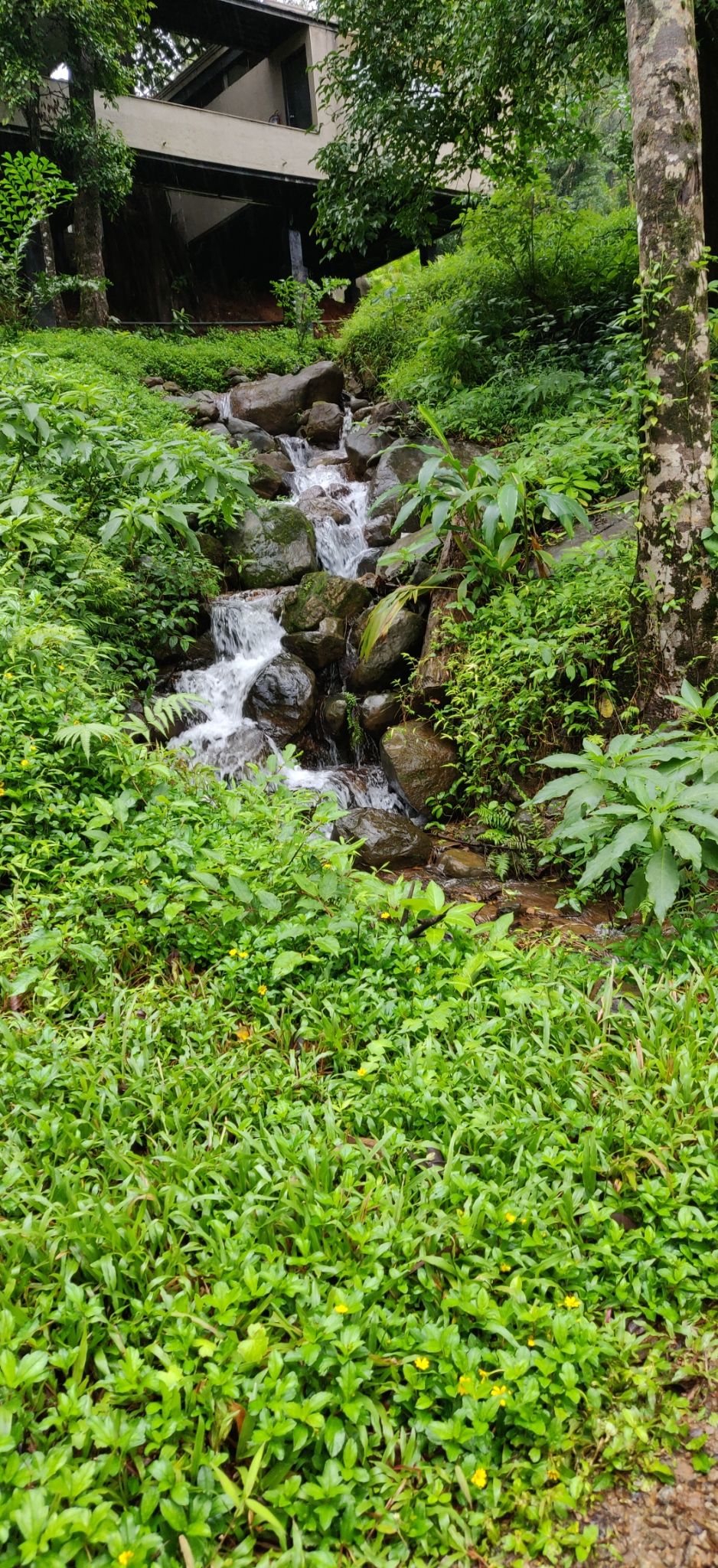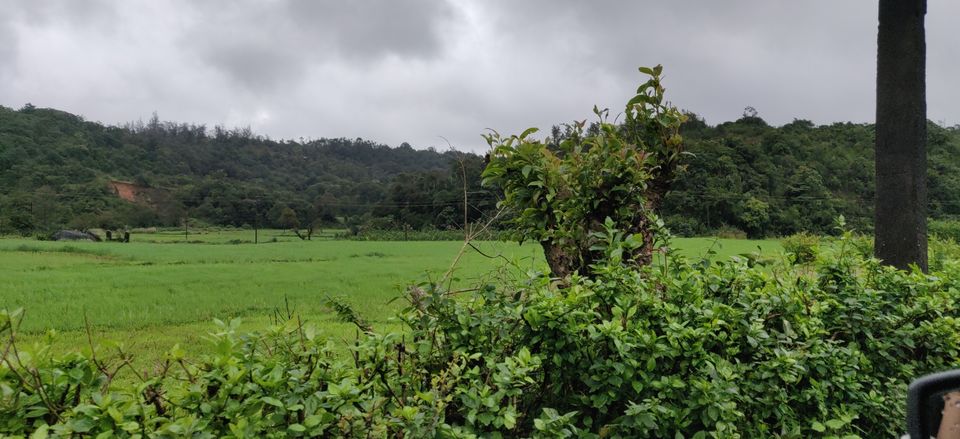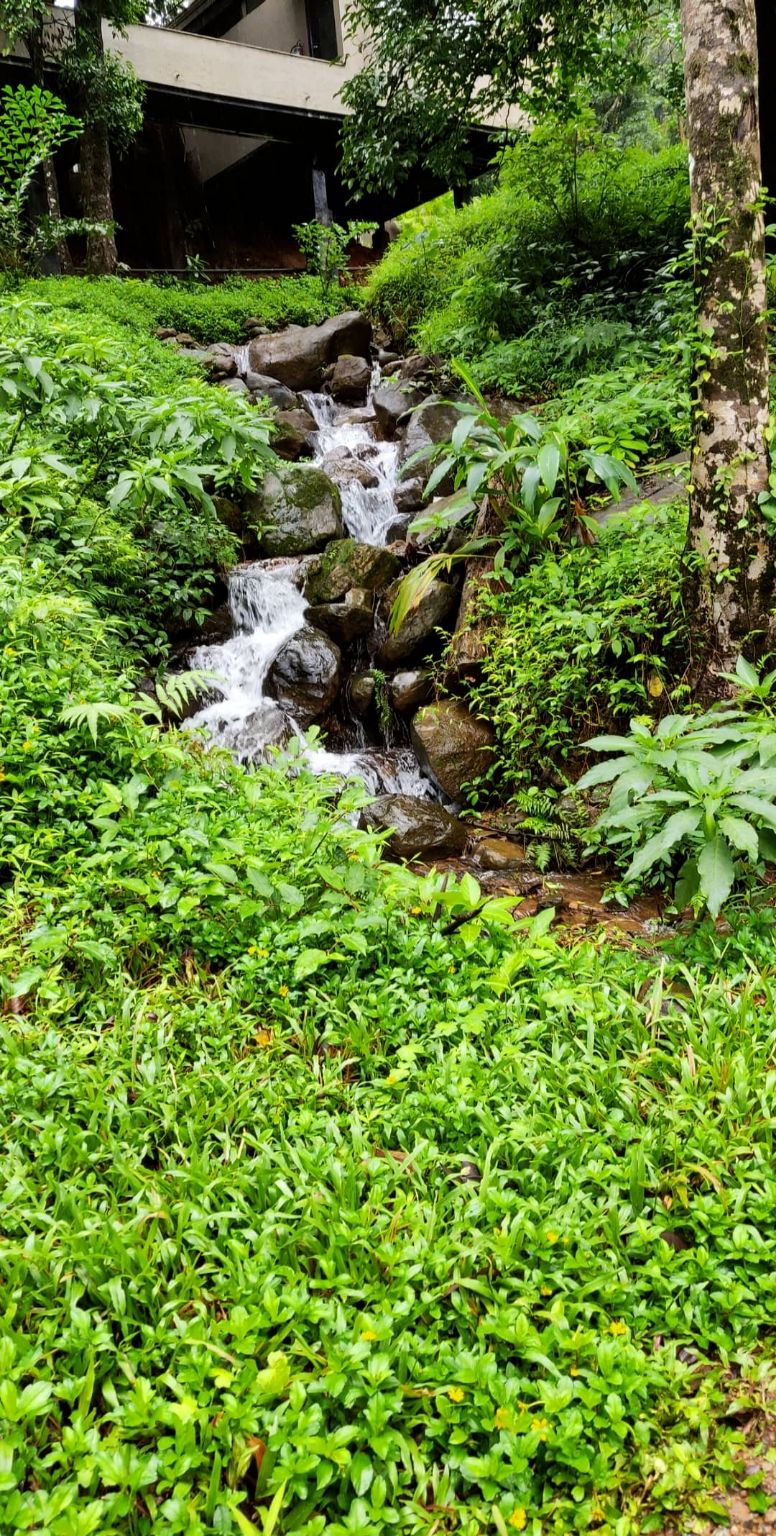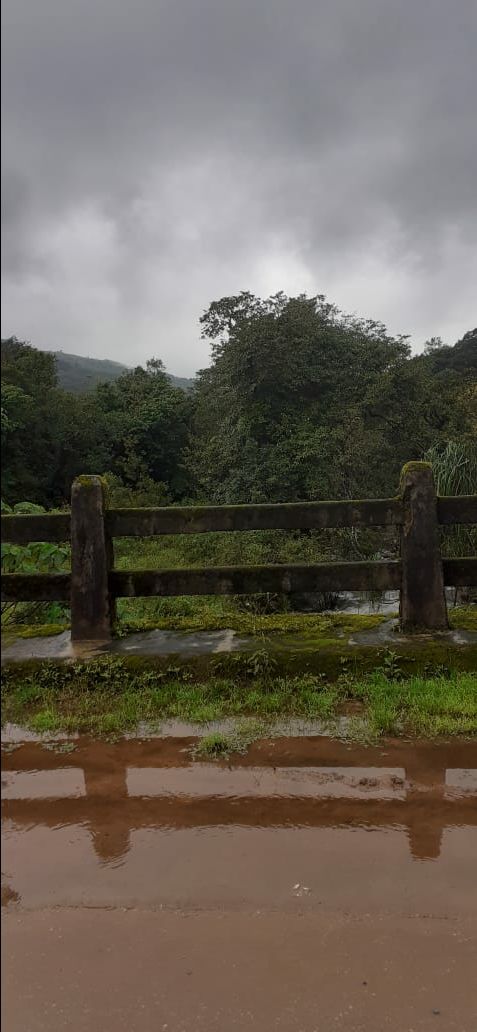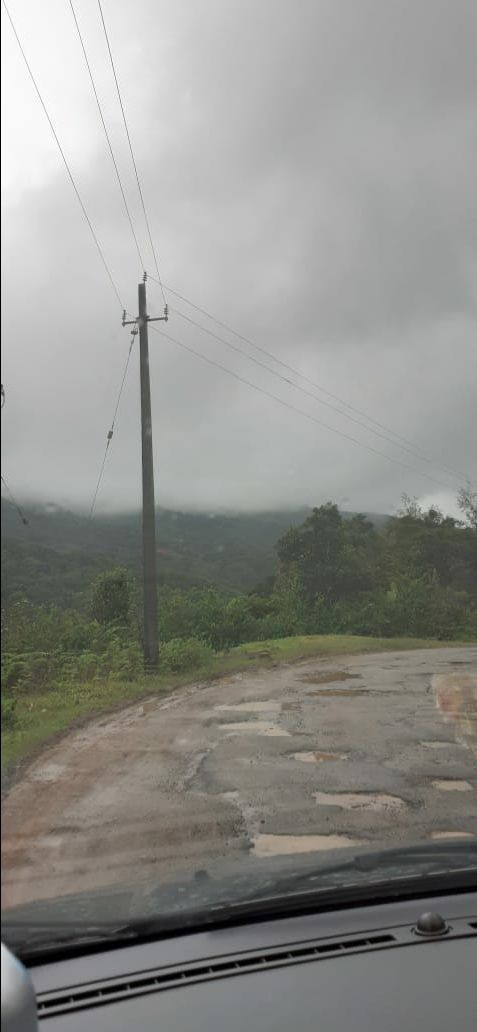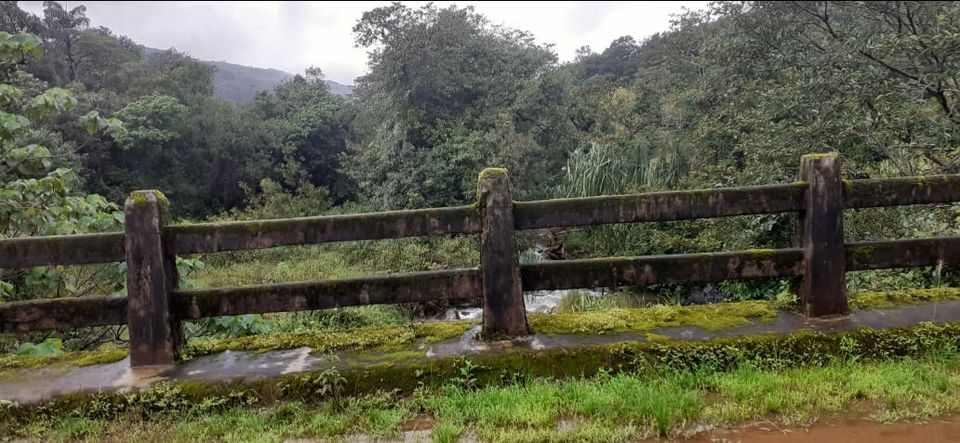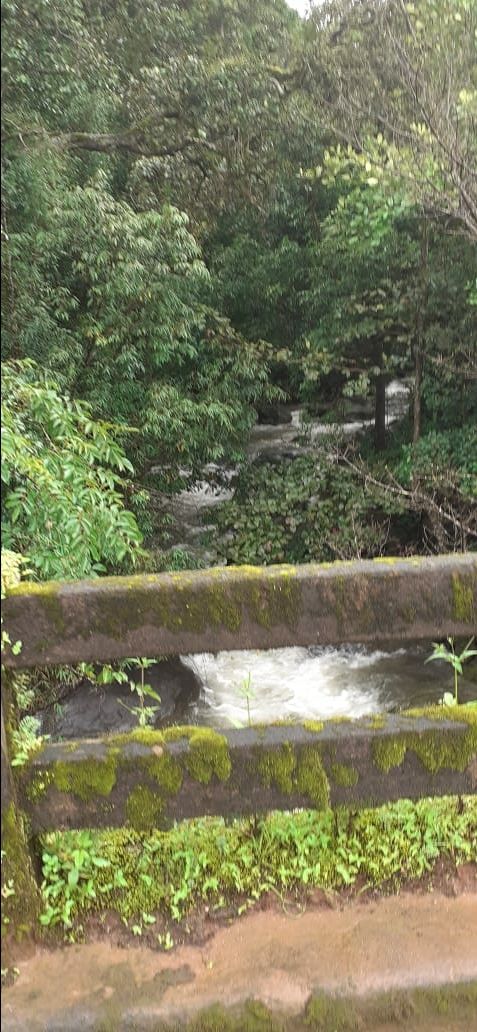 This was the day we leave this amazing beautiful place with a promise to be back . We checked out and started for Bangalore with all the memories from that place .
Things to Note -
1.If you are staying in Ayatana in monsoon , no need to carry umbrella . They provide umbrella in room itself☔
2. Abbey fall is overcrowded and not a very nice view because of all the barricade 😷
3. Carry shoes , if rainy season gym clothes or quick dry clothes will be better👞👟
4. Buy coffee from govt authorized shops ☕
5. The roads are really good , There are 4 tolls from Bangalore costing approx 150 rs in total one way.💸
6. Lot of food places to stop on highway 😬
7. There no Mobile network in the resort but they have landline which is free also wifi is great.
8. There is no room service for food but you can order drinks .
This trip was much needed break from the regular hectic city lifestyle . We could hear the water flowing the entire night and it felt so peaceful . We had the best time with no network connectivity . I was ok to get in the rain and surprisingly i did not get sick . Sitting in front of that waterfall made me content and calm .
We have to always remember that we are not an Android , just relax and take a break to enjoy something very different from your regular lifestyle .