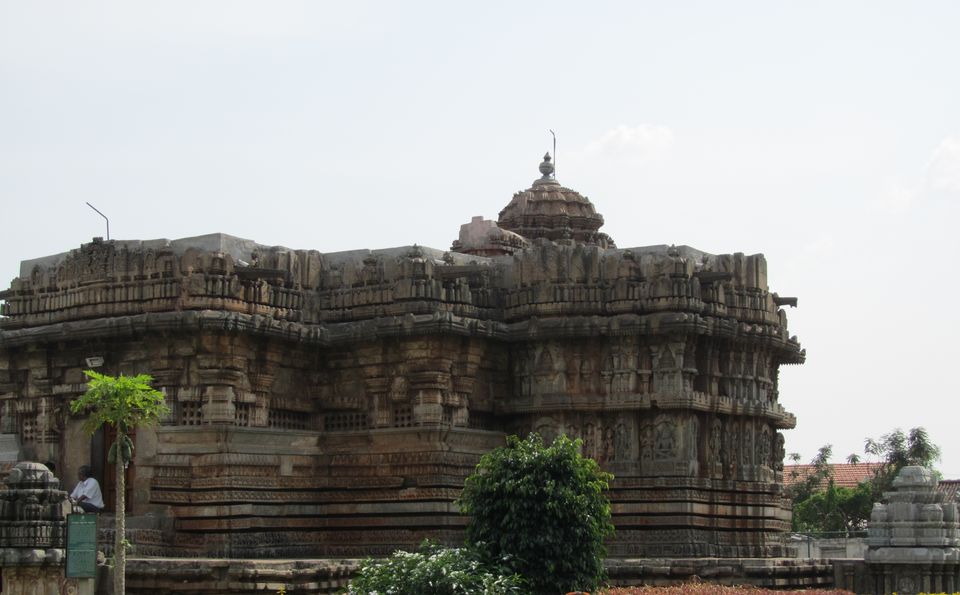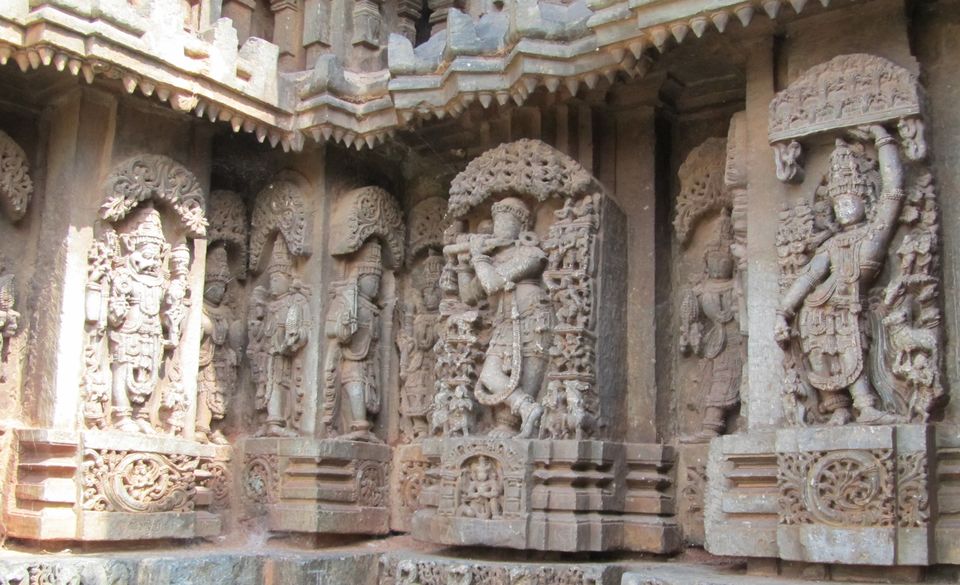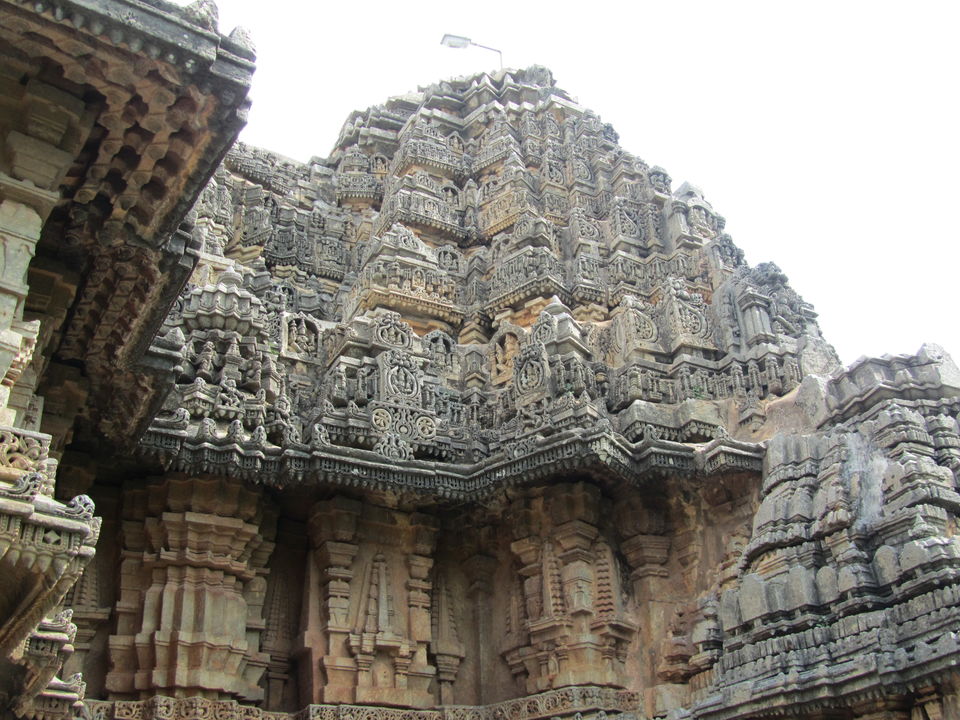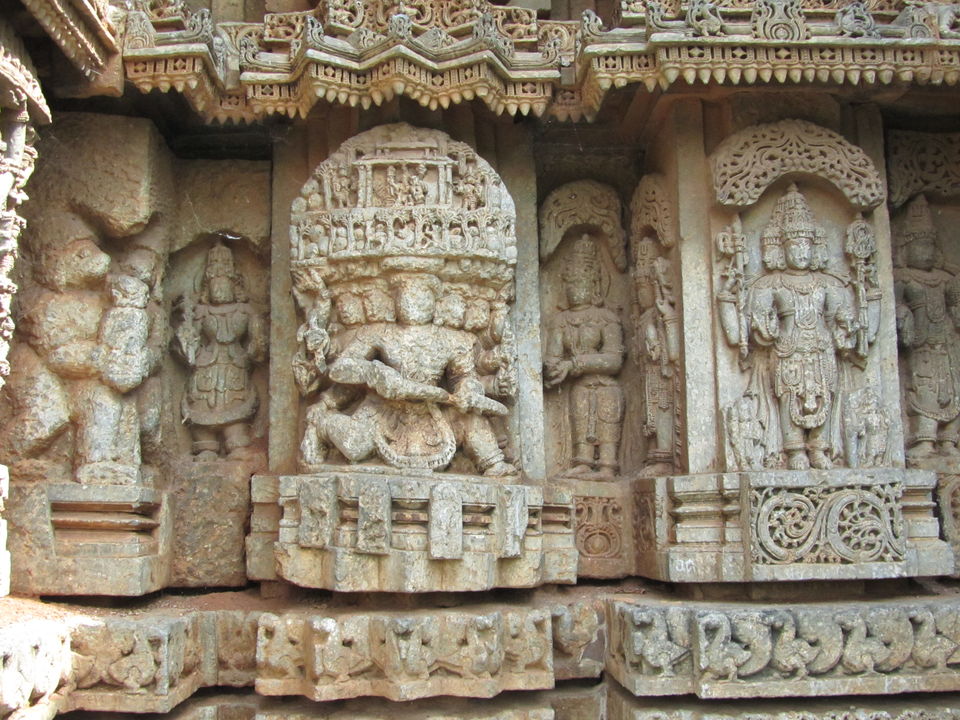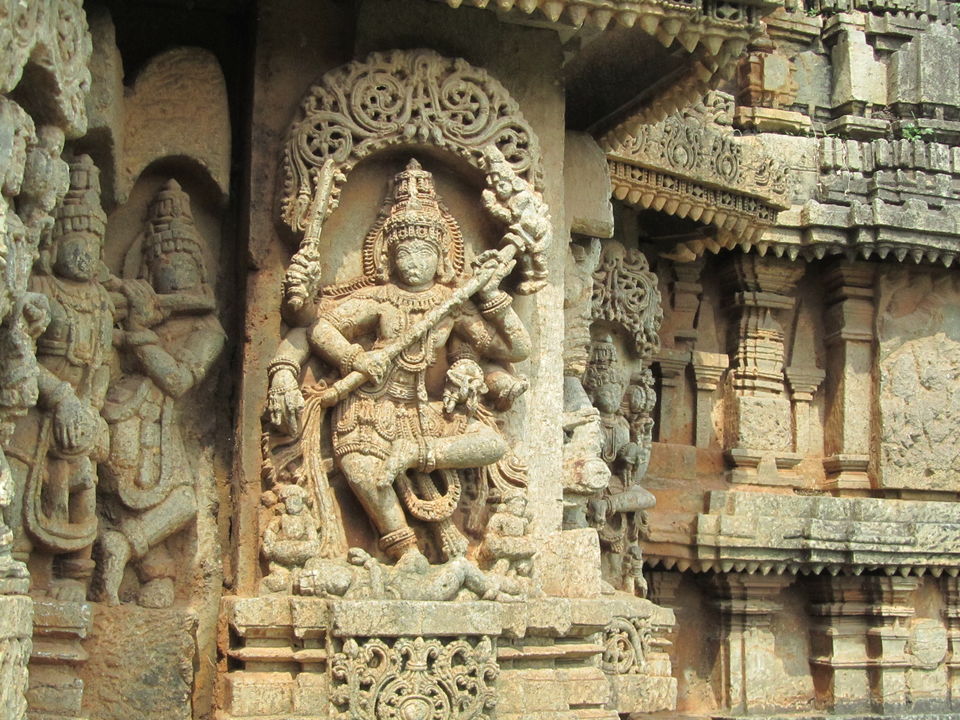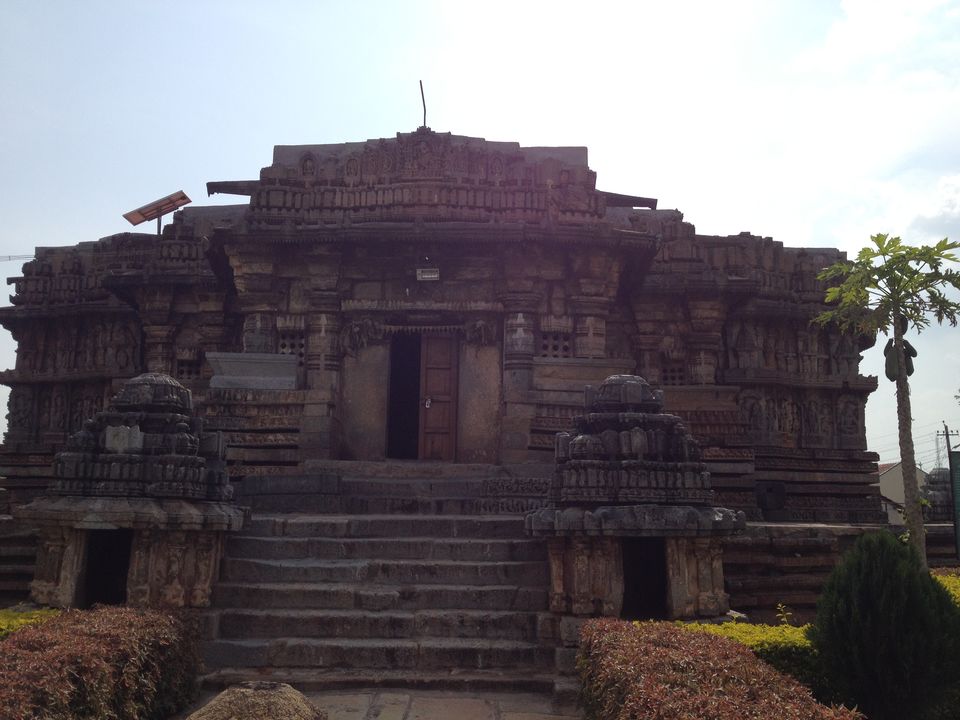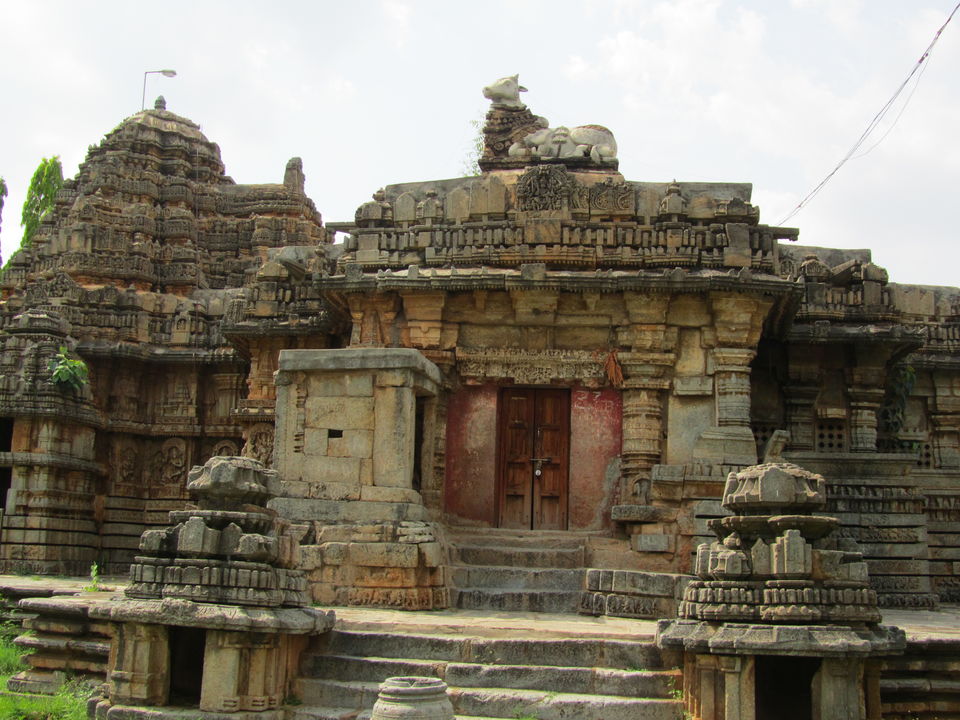 Quoted from the book A Complete guide to Hoysala temples-"More than a hundred of Hoysala temples survive today, and I think more than 10 of them to be of interest to the average tourist. The most important message I have to convey is that the large temples in Belur and Halebid give a marvelous impression of Hoysala sculpture, but only a poor impression of Hoysala architecture, because they are seriously incomplete. Visiting a few other villages in the neighborhood of Belur and Halebid is very rewarding, because there smaller but complete temples can be found. Several of these small and modest temples perfectly show the logic and beauty of Hoysala architecture…"
It was an sultry Saturday morning an impromptu visit to unexposed architectural monuments of Karnataka Haranahalli a small hamlet located about 8kms,from Arsikere on the Hassan road about 180 Km from Bangalore lies the two magnificent temples dedicated to Someshwara and Chenakeshava is an ideal place for weekend getaway.
The Shrines at Haranahalli are yet another examples of Hoysala architectural style.These shrines are off the tourist map.Like all the hoysala temples,the Chenakeshava and Someshwara temple is an treat to the eye.The temple was locked as its an quite offbeat place.We checked with the whereabouts about the priest and the locals guided us to the priest home which is quite close to the temple premises. I headed towards the Chenakeshava temple.
At my first sight it appeared as if the sculptures are molded out of some cast.Each of the sculptures are unique and superior than the other in some way or the another.The amazingly dense carvings of the exterior and interior pillars are the trademarks of hoysala's architecture.The ceilings and the outer walls are intricately carved.The base is covered with running lengths of carved elephants,birds and other celestial beings examples of fine craftsmanship.
After a furlong lies the Someshwara temple is also an marvelous shrine with splendid intricately carved with symmetrical and elegant sculptures but its quite unfortunate that the monument is in a very havoc state. The entrance holds the protected ancient monument but its very sad to see that no proper measures are being taken to do the restoration of the these stunning examples of architecture.
This monuments exhibits the grandeur which reminded me of an bygone era.
Frequent Searches Leading To This Page:-
Architectural Tour Of Karnatakahave, Cultural & Theme Tours in Karnataka, Karnataka Architectural Delight Tour Package, Heritage Tourism in Karnataka, Wonders of Karnataka Tour