When you imagine a road trip, you think of a road which has no traffic, you can drive at a high speed and when the windows are rolled down you feel the cool wind blow on your face, like the ones you see in the movies. But the reality hits you hard when you ACTUALLY go on a road trip and if you are a female, well you are in for more trouble.
All of the bags packed, dressed up and excited, I am ready for my road trip to Karnataka in our own Ford Figo which is green in color (we chose it just in case we see a wild animal and we have to hide in the bushes). It had been planned that leaving in the middle of the night would be right as we would reach our hotel by approximately 10 the next morning ( I still don't know who contributed to that idea).
As my brother said he would be the first to drive, he occupied the driver's seat and the others took their places, as I was the last to come down the stairs, I had to sit in the middle(read squashed between my mother and grandmother} as my father comfortably sat in the front. The next morning, we stop at a small hotel for breakfast and "filter kaapi"(filter coffee).
After the check-in, the moment I saw the bed which had a blanket and a pillow, my happiness knew no bounds, I was so happy that I didn't notice that our cottage (the exterior looks more like a tent) was beside a stream and on the other side was the forest! As we were having lunch I was looking around and suddenly I saw the Giant Indian squirrel hopping from one branch to another in search of nuts.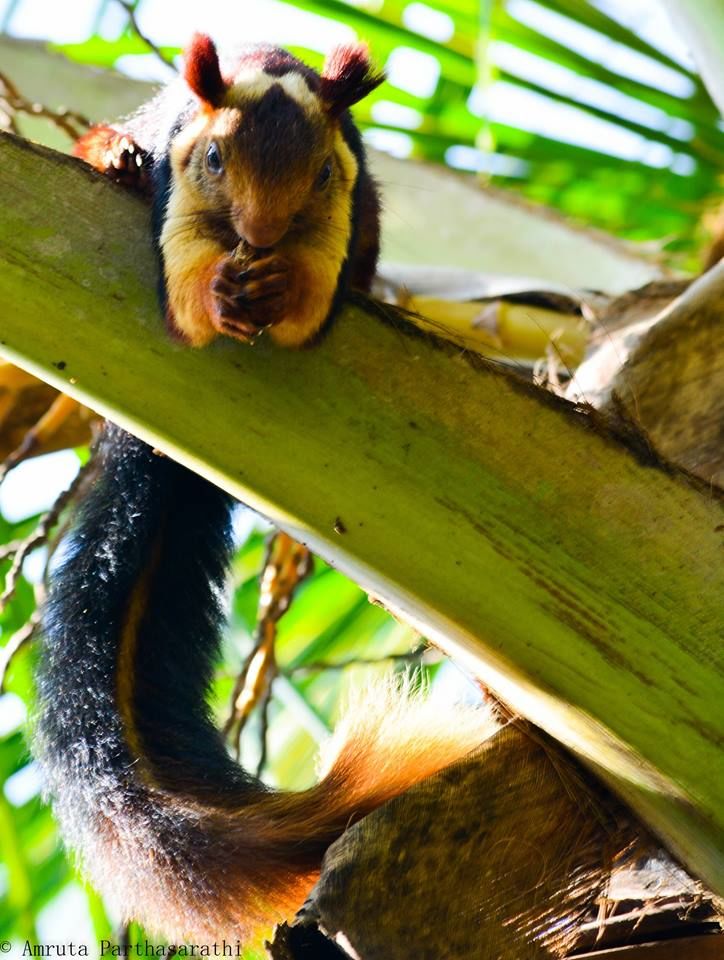 The next morning I was woken up at 6am by the ringing of the alarm set by my mother and when we entered Bandipur forest I saw a lot of deers grazing on the sides of the roads and also a lot of peacocks and also a wild elephant. As I was anticipating a tiger, I was hugely disappointed. On the way back to our hotel I suggested that we visit Mudumalai National reserve which was nearer to our hotel.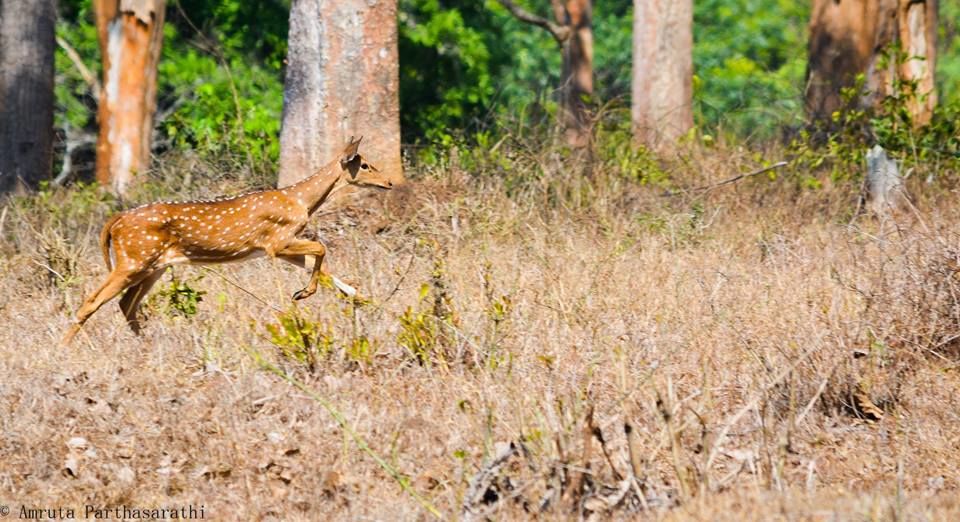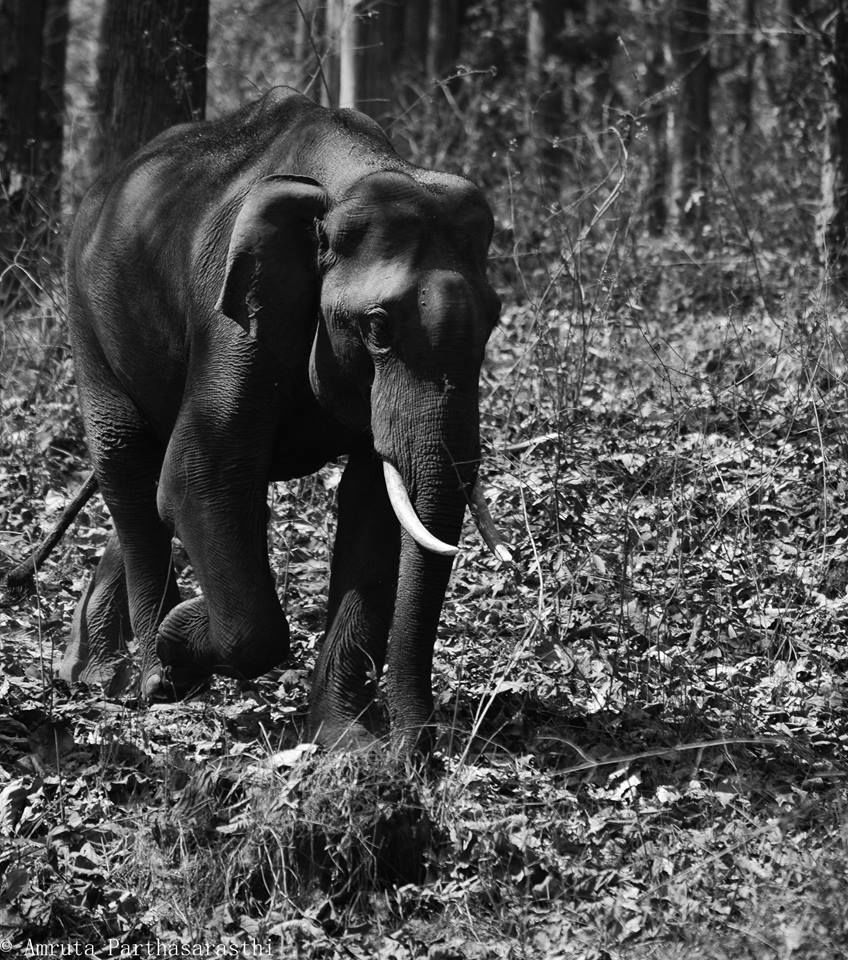 In the evening after a hearty meal and some sleep we were on our way when suddenly it started to rain, my father said that it would be possible for us to see peacocks as it had rained and HE WAS RIGHT! We didn't spot much of animals except maybe a deer or two but the highlight of the safari was a peacock on the branch of a tree and its colorful feathers flowing all the way to the ground. And as I took a picture of the beautiful bird, I felt thankful for the rains. While we were coming back my mother suggested we go for another safari early in the morning tomorrow. In the night as I ate a delicious dinner I thought of the peacock and how much beauty it has been blessed with.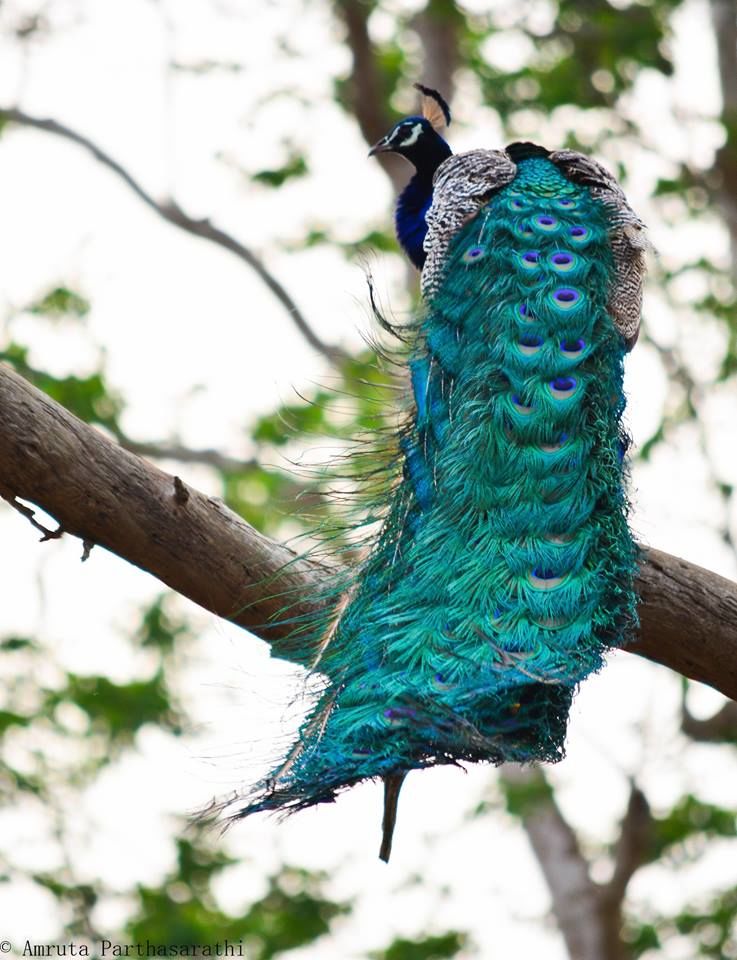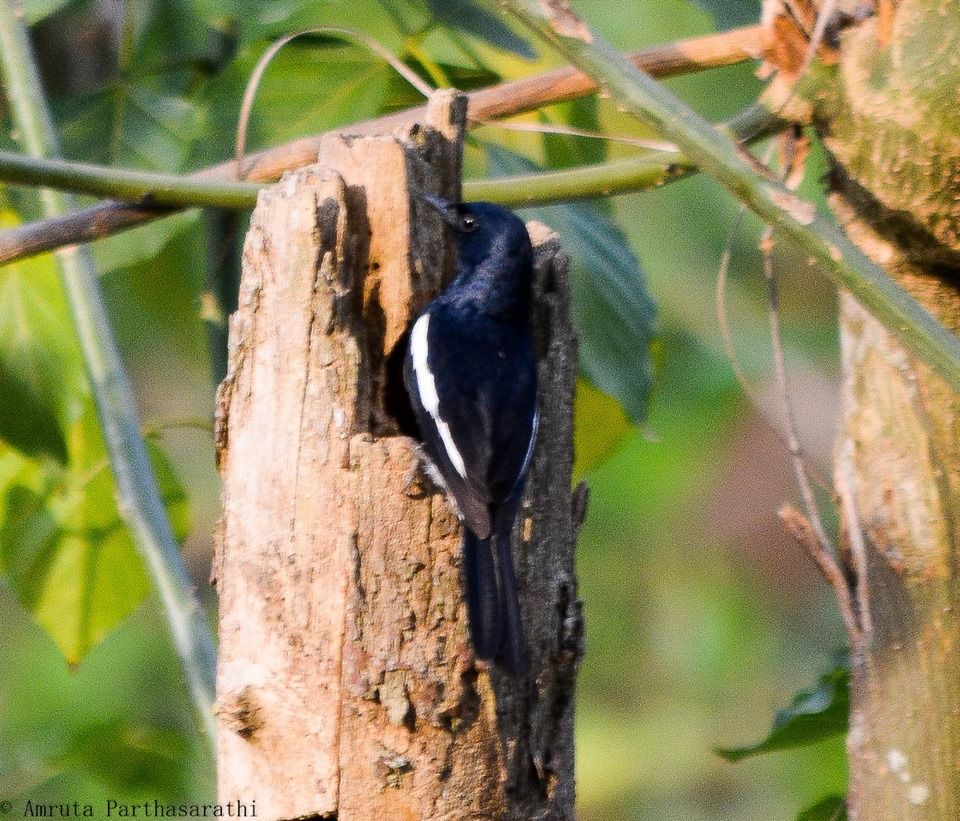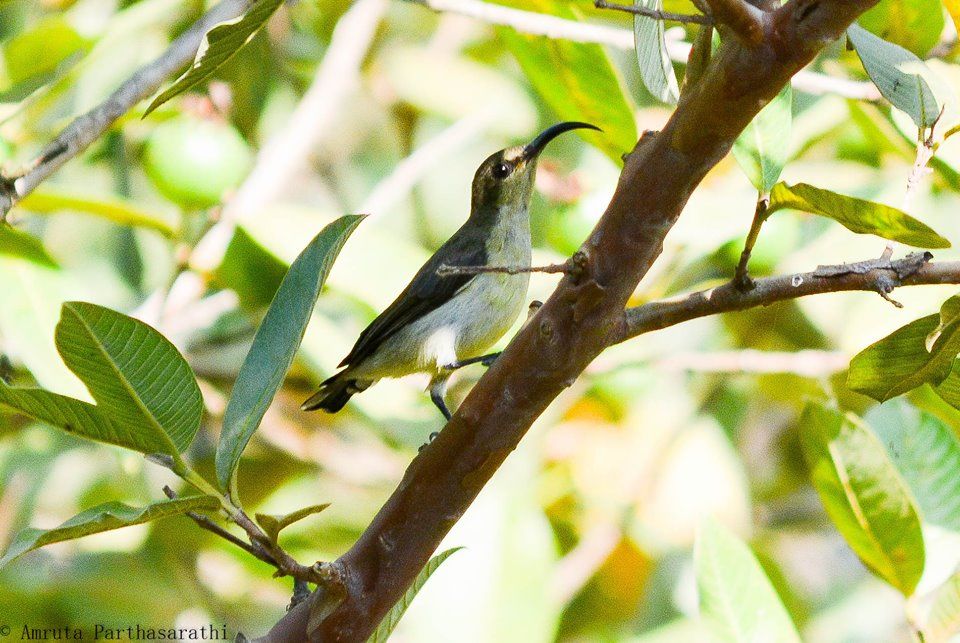 The next morning as we entered the forest, I hoped that we would see at least one tiger but yet again there was only disappointment. But on the brighter side we spotted a lot of colorful birds and as we drove off to our next destination I felt that it would have been so much better if I had been a bird who could just flap its wings and fly away whenever it wished and could see everything from the sky, but my "deep" thoughts were interrupted when my mother asked me what I wanted to eat for breakfast, I replied I would eat "bread and butter", as I put on my earphones, I looked out the window at the beautiful birds as they flew by as if they wanted to say goodbye.
This placeis wonderfulfor nature lovers, bird watchers and wildlife photographers.They serve good food and also have night walks.