Two days/ Six places/ Twelve buddies
This was the calculation of the Jog- Sirsi trip. After a lot of planning we chose a date to go for a weekend trip where all twelve were available and we made it happen on August 20th - 21st.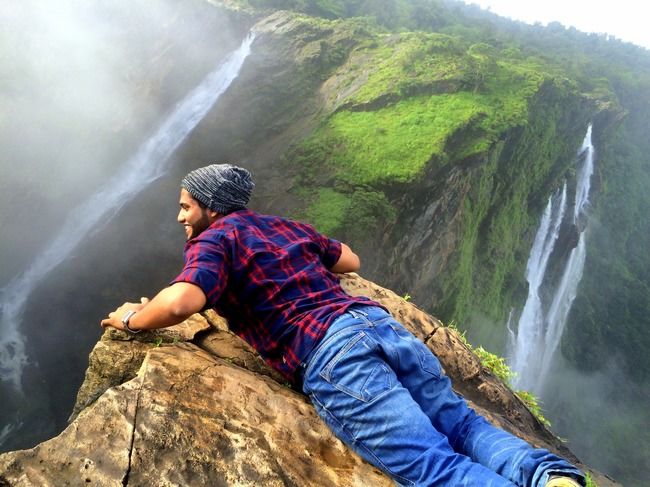 We embarked on our journey on 19th August at 11.30 PM from Bangalore in a traveler. That night was not CALM! Sanjana's idea to play "Anthakshari" made the night :D .By 2.00 AM, the traveler had stopped for break where few of us had tea and some snacks. The lot decided to sleep as we had to wake up early that day to see the Niagara falls of India!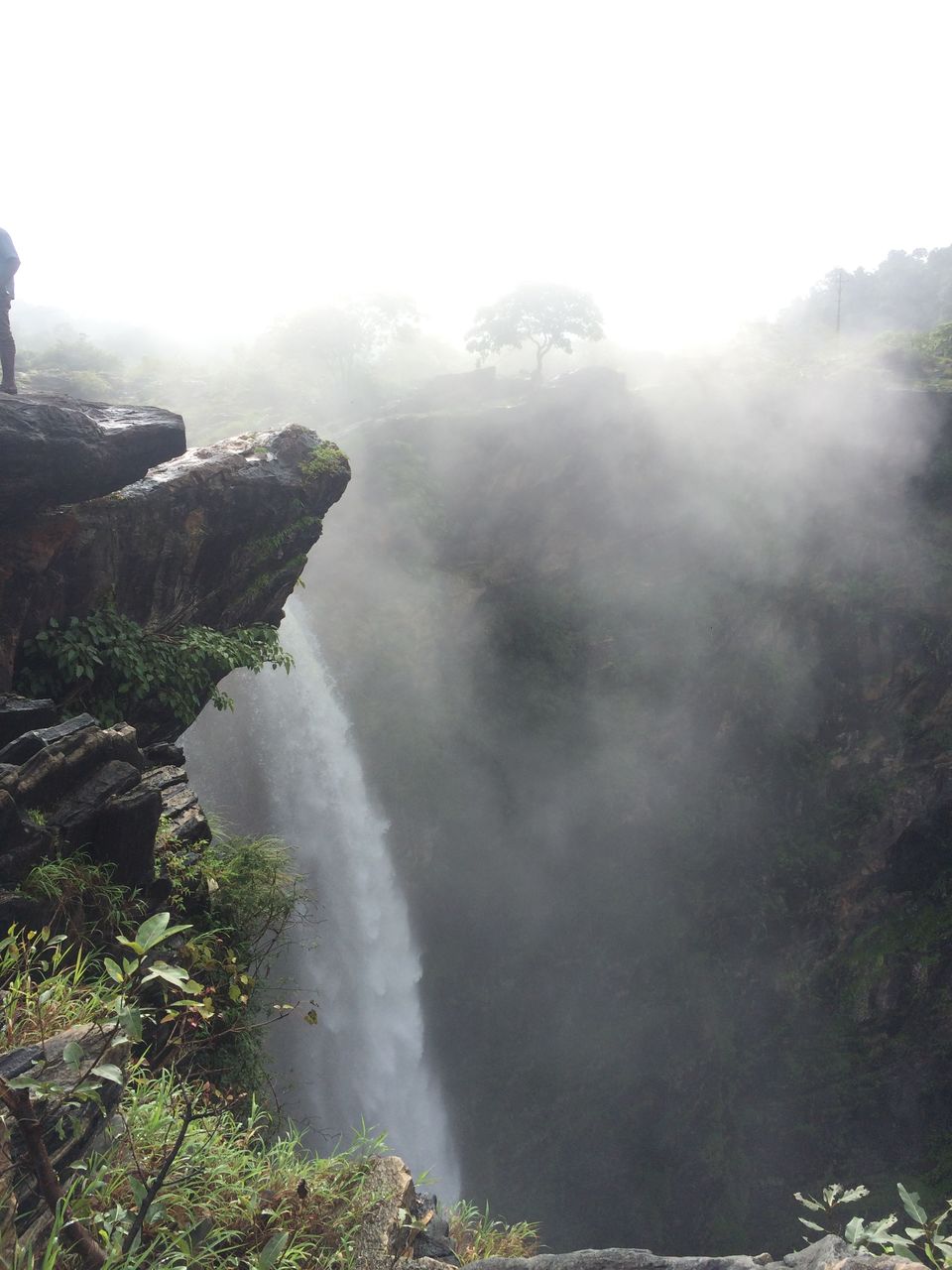 We reached Jog falls by 7.00 AM and found a guide who would take us to three view points which won't be allowed to visit in his absence. The scenic beauty of Jog falls was a visual treat. Our eyes, better than any DSLR in the world captured each and every inch of it with indubitable clarity. There were four waterfalls namely Raja, Rani, Roarer and Rocket rightly named after their nature. We were able to take a peek of the falls by lying down at the edge of the rocks and the top-down view was amazing! Words won't be enough to describe the beauty of the place so let the pictures do it for you! :) There was an another place for water rides (500 RS / head) and trekking.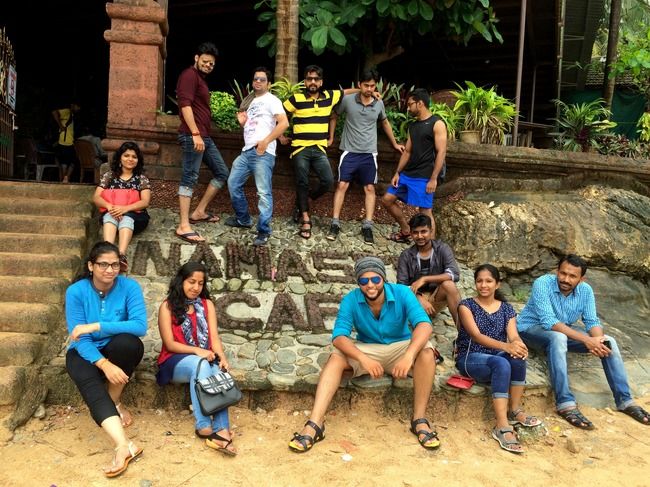 After freshening up and having a light breakfast,we left for the Murudeswara temple. We reached the place by 2.00 PM and it was sunny! But the statue of Lord Shiva at the mount near the beach side is a "piece of art" which we don't want to miss. We got darshana of the lord and inside that building itself they had made a sculpted artwork describing the myth behind the murudeswara temple. There were also statues of Surya Bhagwan and Lord Krishna on his chariot and last but not the least, the Nandi facing Shiva!
We had lunch from that temple and took off to the Mirjan fort. The majestic fort did not seem like the remains of a dilapidated place but was all covered with green grass and was beautiful.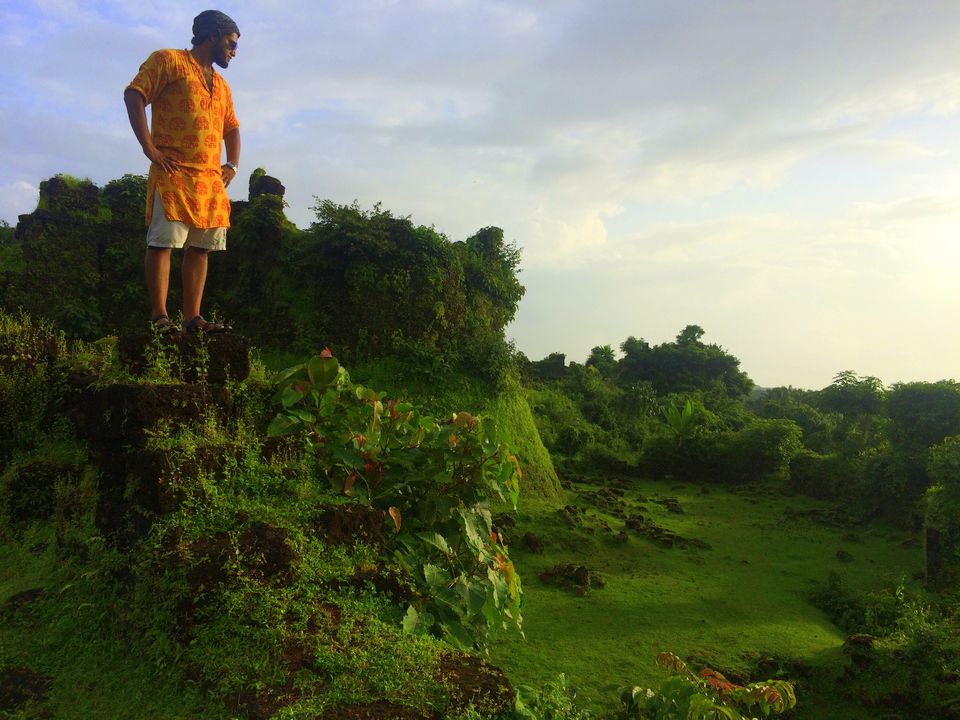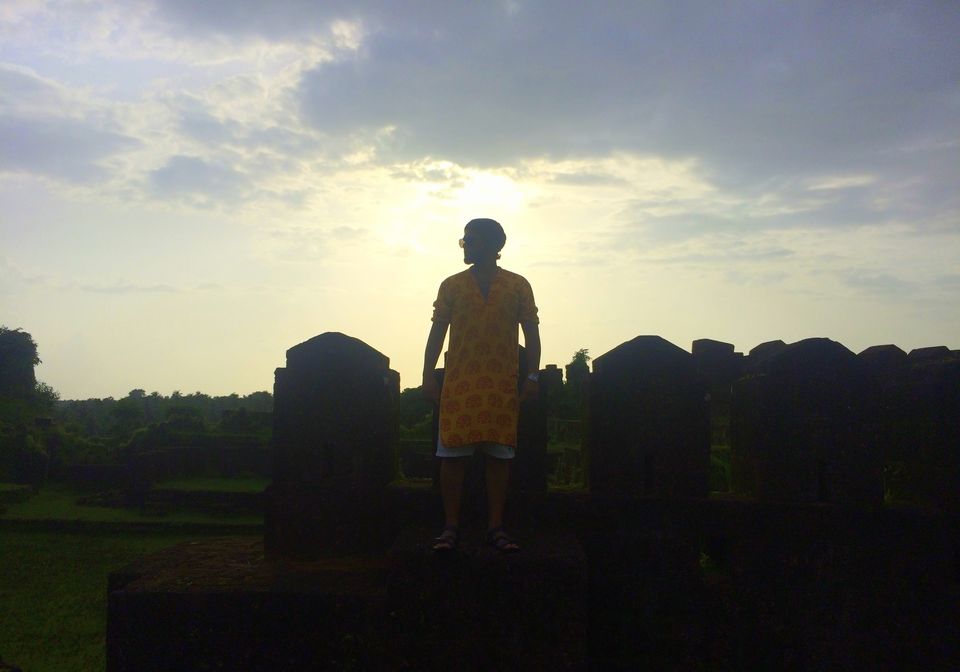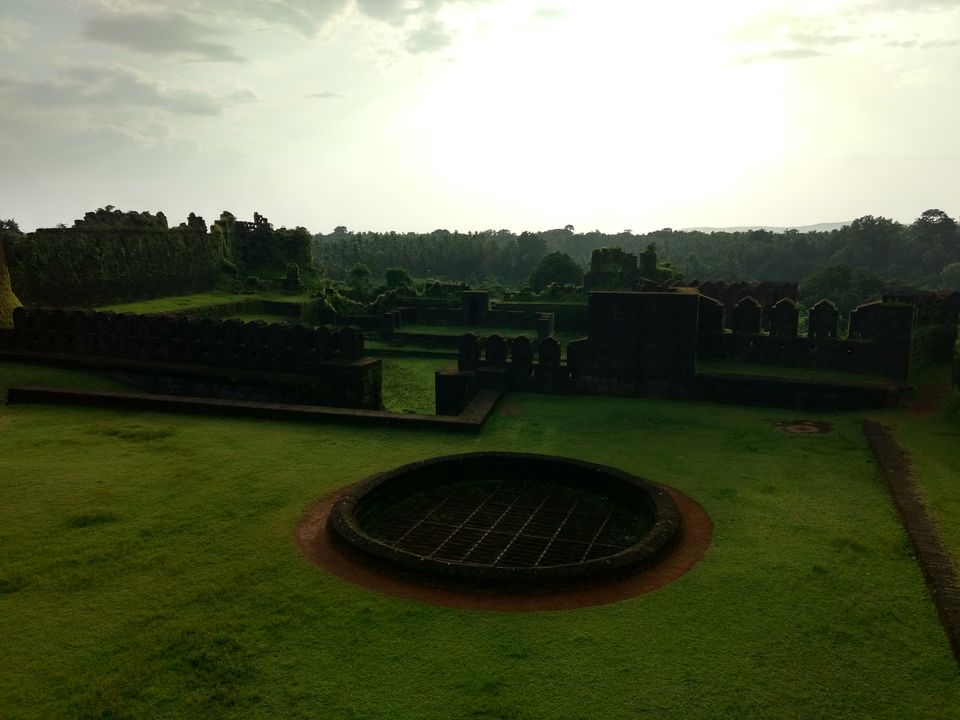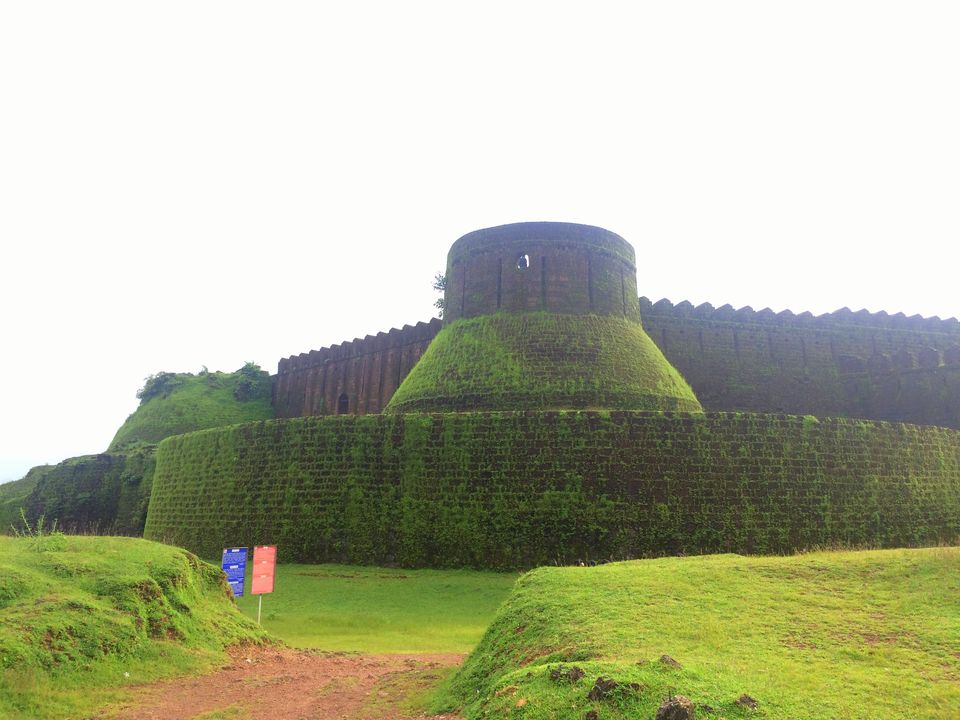 After spending some time there we went off to Gokarna- OM beach . We had booked Namaste cafe one week prior and reached the heritage place by 7.00 PM. The rooms were clean and rate was affordable. We settled down and immediately left for dinner. The rooftop dinner near beachside is a feel which we can't explain! :D although the food was not that great! After dinner,we spent sometime in the beach which was sparkling like silver in the full moon light!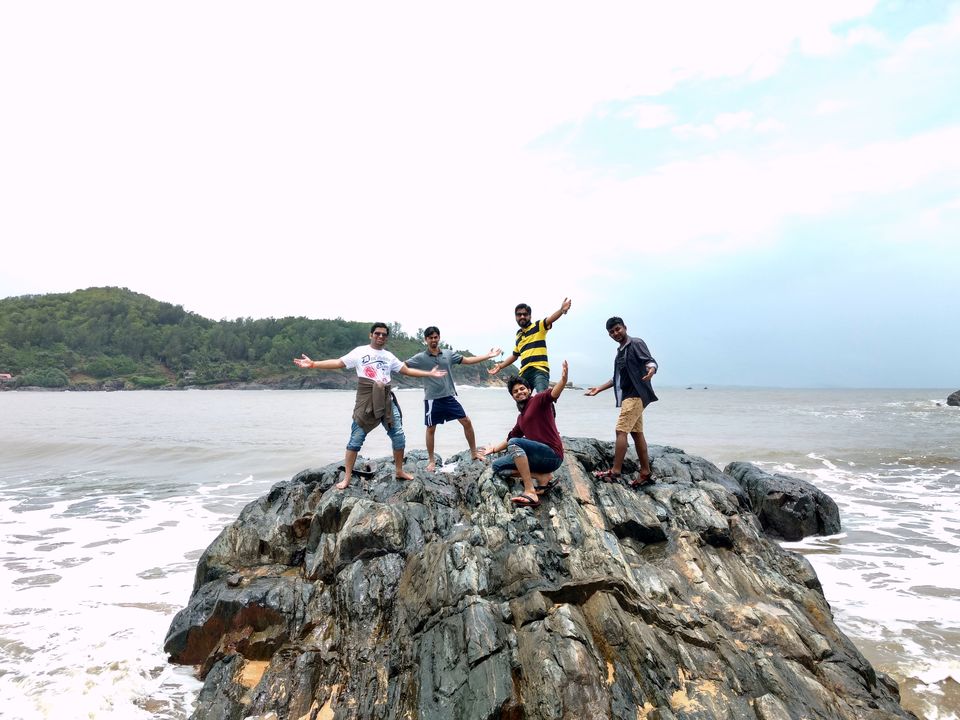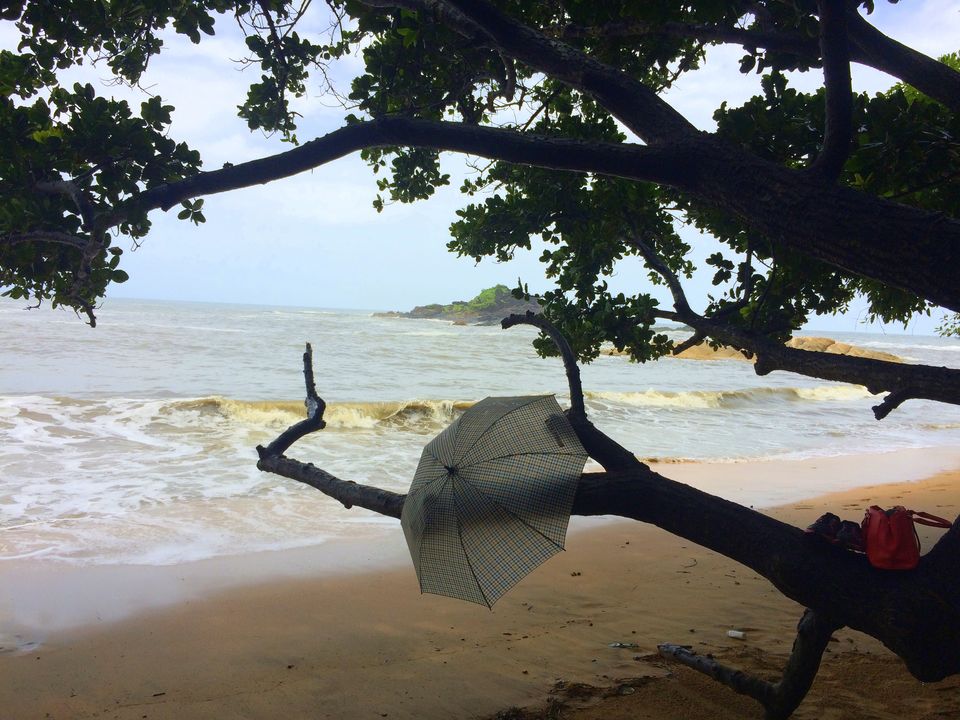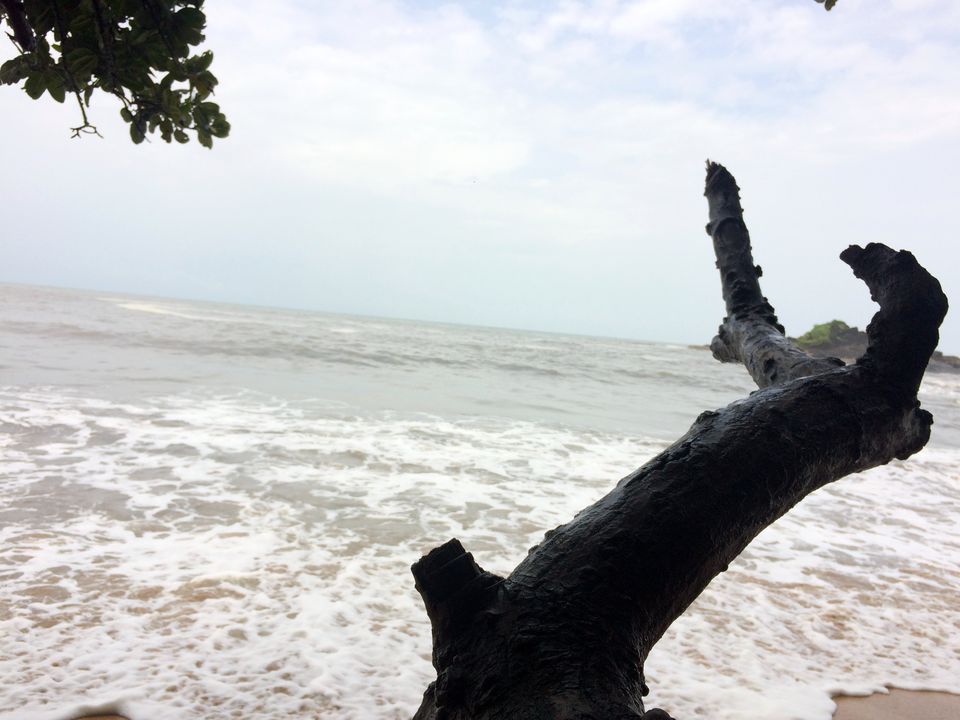 At midnight, we managed to bring the cake on the rock which was surrounded by sea and made it special for the birthday girl Neena! :)
The next day, everyone woke up late so the journey was a bit delayed. So by 11.00 AM, we went to OM beach again, played sometime , took the snaps of OM beach and surroundings and left for Yana caves.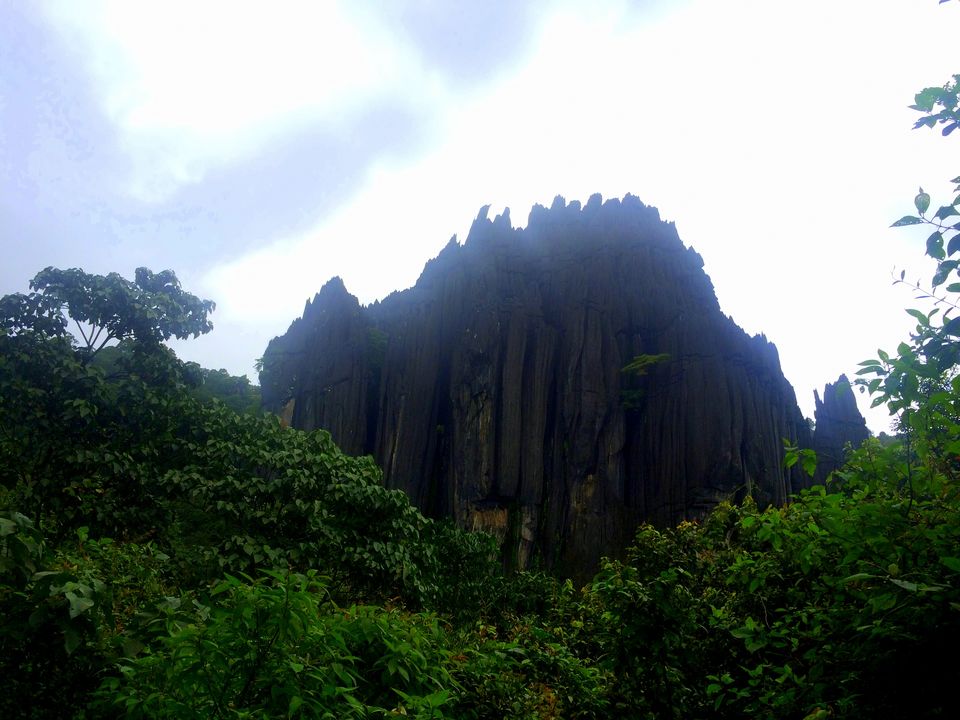 Bran- Castle like Yana Caves is famous for it's vertical like formation of rocks. Yana Caves is a gift of Mother Nature. These are naturally formed ancient caves in the Shyadri mountain ranges of Karnataka. These are very rare caves, when compared to other caves found in India. The caves was in the middle of a thick dark forest.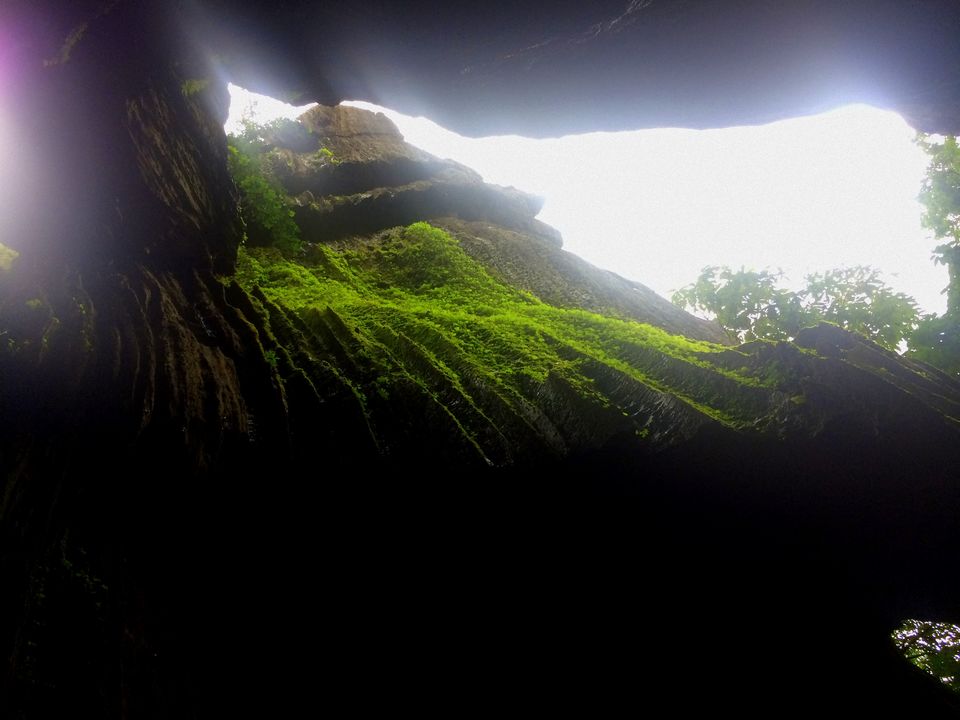 Since we had more time, we decided to visit the Marikamba temple Sirsi which was 40 KM from Yana caves. We visited the temple and received the blessings from the God and started off to Bangalore after an awesome snack party in Sirsi.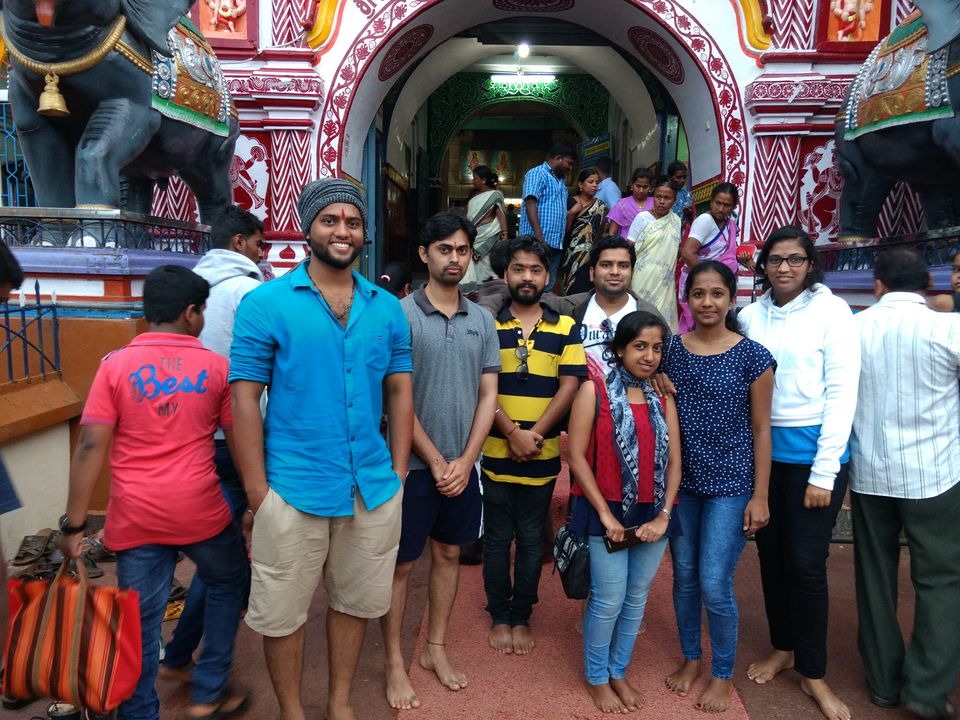 On the way back Shravan and I very badly wanted to travel on top of the traveler and we somehow convinced the driver to allow us to do it. To be honest,that was one of the best feeling I had, looking at the moon and sun by lying down on top of a moving cab! :D Later we stopped at a Dhaba and had plenty of delicious food and cold thick LASSI ;)