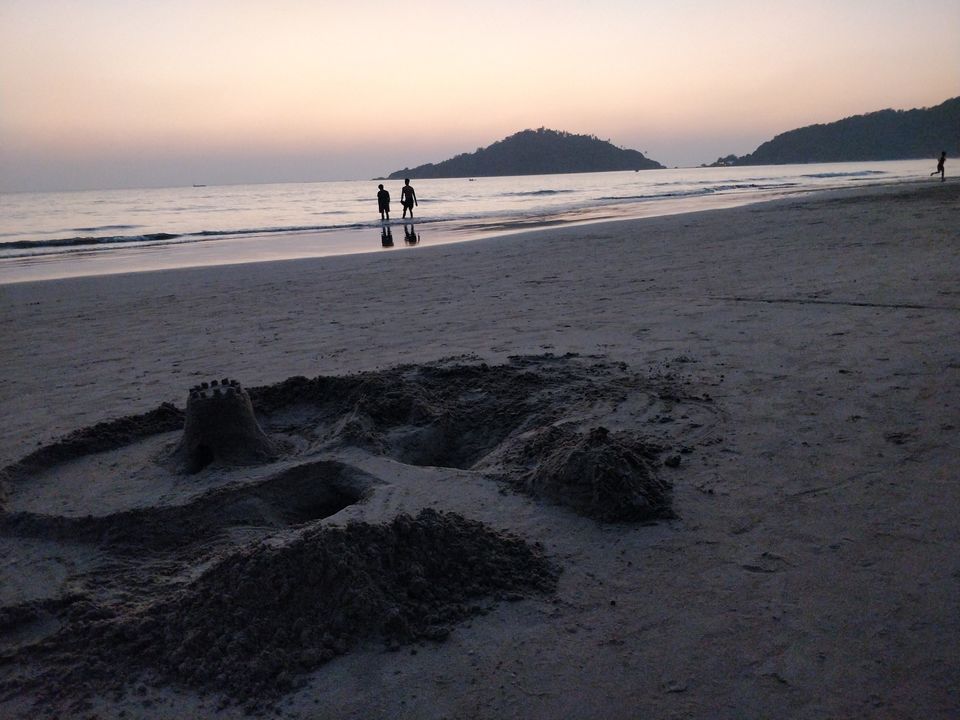 Hey guys, I'm back with a really exotic beach getaway. I'm calling this a getaway because it was like go-go for us. As I live in Pune and Goa is like 10-12 hrs from bus as well as train from Pune and as I was on a budget I didn't want to travel by air. (Tip: whenever you have a long journey like this always prefer night buses because you don't get bored travelling or waiting for your destination to arrive as you are sleeping and also you reach the destination in the morning.)
I made a lot of mistakes while planning this trip but also learned a lot of experience and the reason I'm sharing this so that you guys don't do it. So for the starters, start making bookings for Goa at least a month before, because otherwise it is going to be costly and specially in the months of NOV-DEC, 3 months in advance at least. As far as Gokarna is concerned, it's picking up the pace for tourism because when I was booking, one hostel was already fully booked. So, enough with the introduction guys, lets start with the not-so-well-planned trip.
So, we had booked a night bus which was around 23.00pm on 25th Jan, and was going to reach at 8am in Panaji. Once we reached in the morning, there was like a herd of people surrounding you to ask you if you want taxis, rooms, renting bikes/cars, but don't fall prey for it because they will charge you the most and also they can't be trusted, instead the Panaji local bus stand is just right beside it so catch a local bus or rent a bike wherever is it that you want to go. (Tip: you can check on google maps about bus timings and all).
So we went to a nearby restaurant to have breakfast. And, hired a bike from a person because we had no choice as we had to go to South Goa and travel more and had not planned how we were going to travel after reaching Panaji. Anyways, we were planning on visiting Dudhsagar falls but was too far on bike to travel so just visited the church Dom Basicilia Church and left for having lunch on our way to south Goa as it was also around 1 hr ride to our hostel. So, guys if you are travelling south Goa, choose your arrival point somewhere in Madgaon or so, which is more towards the south.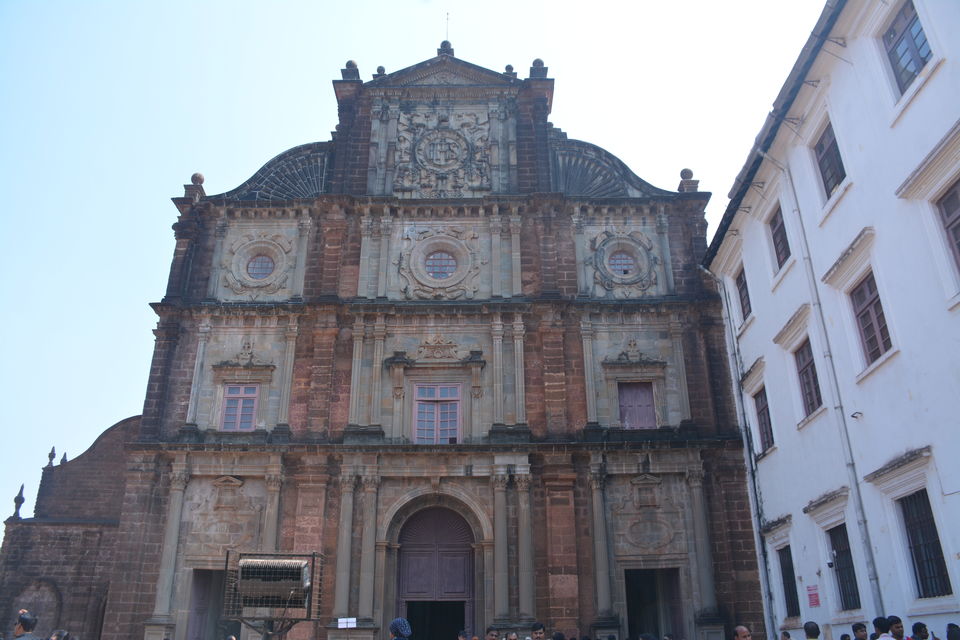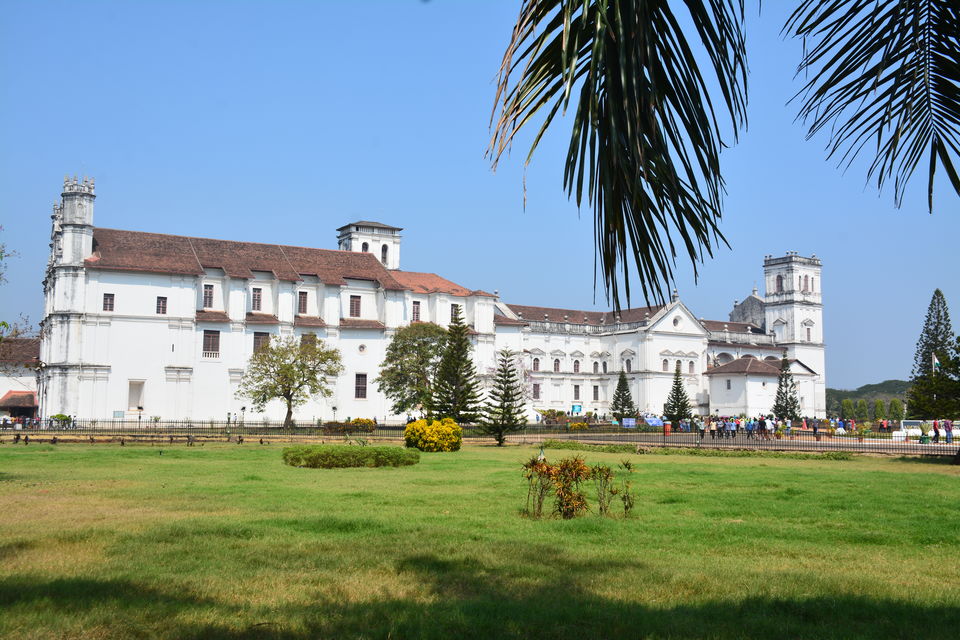 So upon reaching our hostel which was in Cancona, we just got fresh and straight headed to the beach which was like 5 mins walk, as it was almost sunset time we had great fun on the beach and trying on the sea food at the shacks.. All the shacks serve good food..One of the great times seeing the Sun set at the horizons, and then went back to the hostel again to get ready for the most amazing party, the Silent Noise party..which is basically, there are 3 DJs playing and you are being provided with headphones and you can switch the channels according to your preference. As it started around 10-11pm we decided to have our dinner at a shack nearby to the party, which undoubtedly served good food.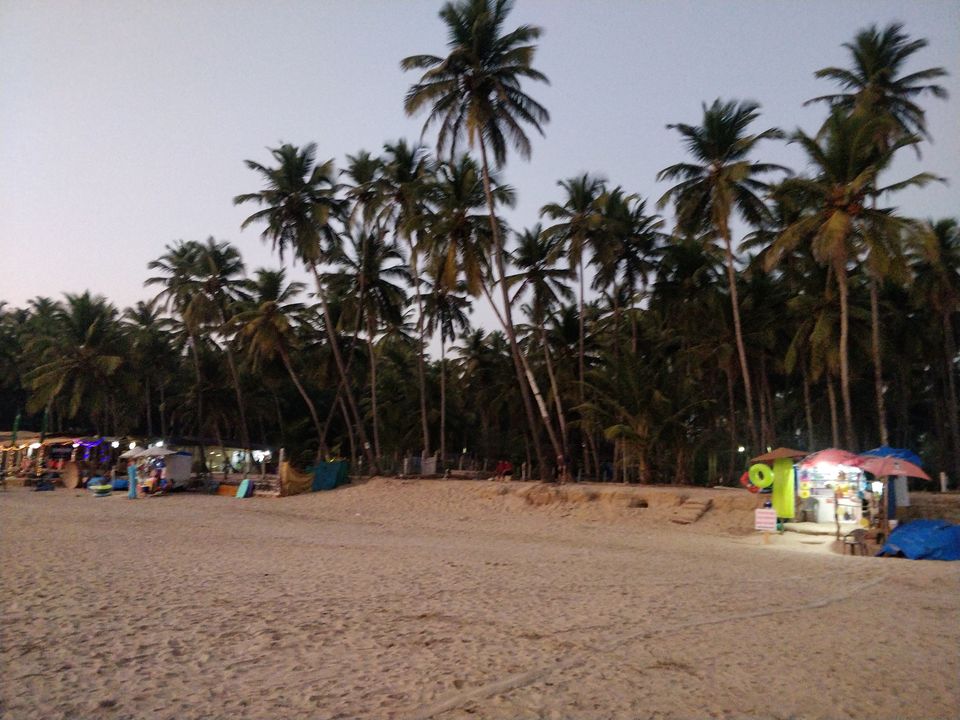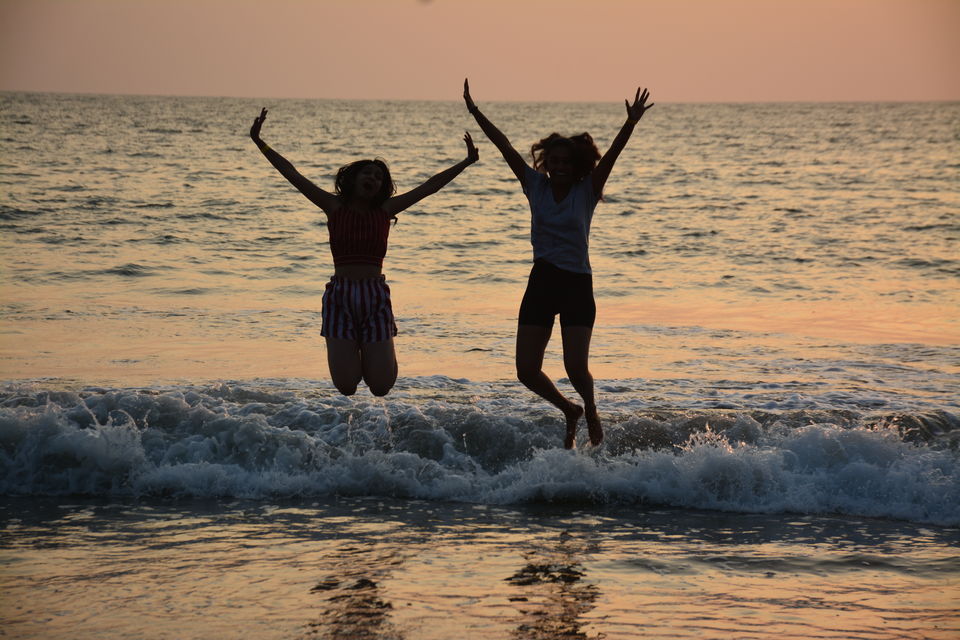 Next day, we had planned to go to Gokarna, and the hostel where we were at, was on a walking distance to the railway station. So we parked our bikes there at the railway station. So, there are only 1-2 trains running through Goa- Gokarna which in the morning, but you can definitely check on the "m-indicator" app which provides you with the train information and all other information you need to know. There are also some buses running from Goa- Gokarna. So upon reaching the Gokarna station called "Gokarna Road", again there are like people which will charge you extra for your transportation so instead of that there is a bus stand on a walking distance, which will take you way lesser. But, we learned it the hard way, we took a rickshaw which charged us extra for a distance which was like quite near, so don't forget to pack your bargaining skills too.
Finally reaching upon the hostel and leaving this hustling behind, I suddenly noticed that the beach was so beautiful and lovely (our hostel was on the beach). Had our lunch really really late like around 3-3.30pm and sat by the beach for a long time also my sister had fun making a sand castle. there were so less people on the beach and mostly there were foreigners and it felt as if I was in a foreign country. It was so lovely and quiet out there. At night, I saw so many shooting stars and the sound of the waves was so alluring and also sleeping on the beach with a story night and enjoying the bonfire. I regret we were only there for one day.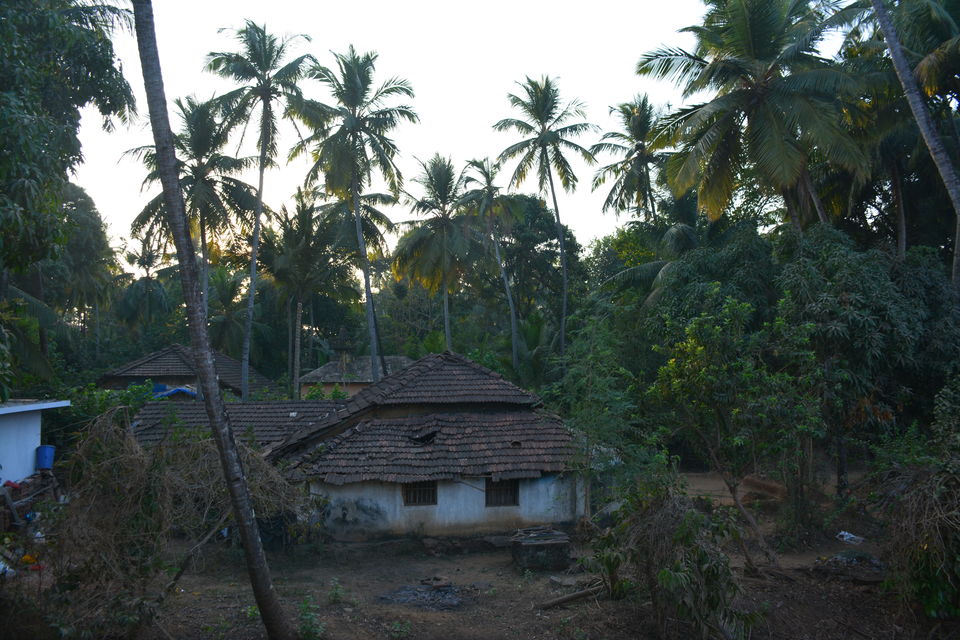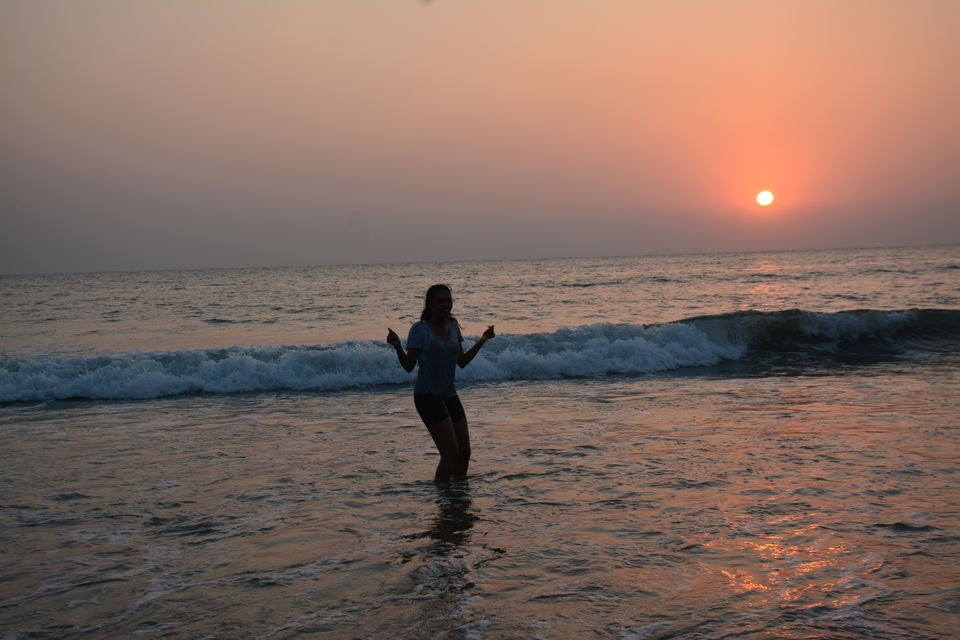 So, the next morning we kind of woke up early because we had to head back to Goa, and the train was around 10-10.15am. The hostel people provide you with rickshaw wala's numbers so that you can get a transport back to the city as our hostel was on the beach. So on our way back to the railway station we requested the rickshaw wala to take us to the Shiva's temple, which is the main reason for the name of the town "Gokarna". So basically this temple is really unique from the other Lord Shiva's temples as the "shivalinga", the symbolic structure of Lord Shiva, has no actual linga, as the story goes that the demon Ravana was blessed with this linga from Lord Shiva but was told not to keep it on the ground until his journey to Lanka from Kailash. Lord Vishnu and Ganapati knew if he happen to establish this shivlinga on the grounds of Lanka then he would be invincible and destroy the world, so they tricked him and the Linga got grounded in the town of Gokarna. The temple is very old like from around 4th century but very well managed by the people who take care of the temple.
Got on the train and headed back to Goa as we had to ride our bikes back to Panaji which was a ride of 1 hr again because we had to give back our bikes which we hired in Panaji. We, just discovered the local food, local market and also visited Dona Paula and the Our Lady of Immaculate Church before we returned our bikes. Then, finally returned to the bus station and gave the bikes back and waited till the time our bus arrived which was around evening time.